Switzerland's Top 14 VCs For Tech Startups [2023]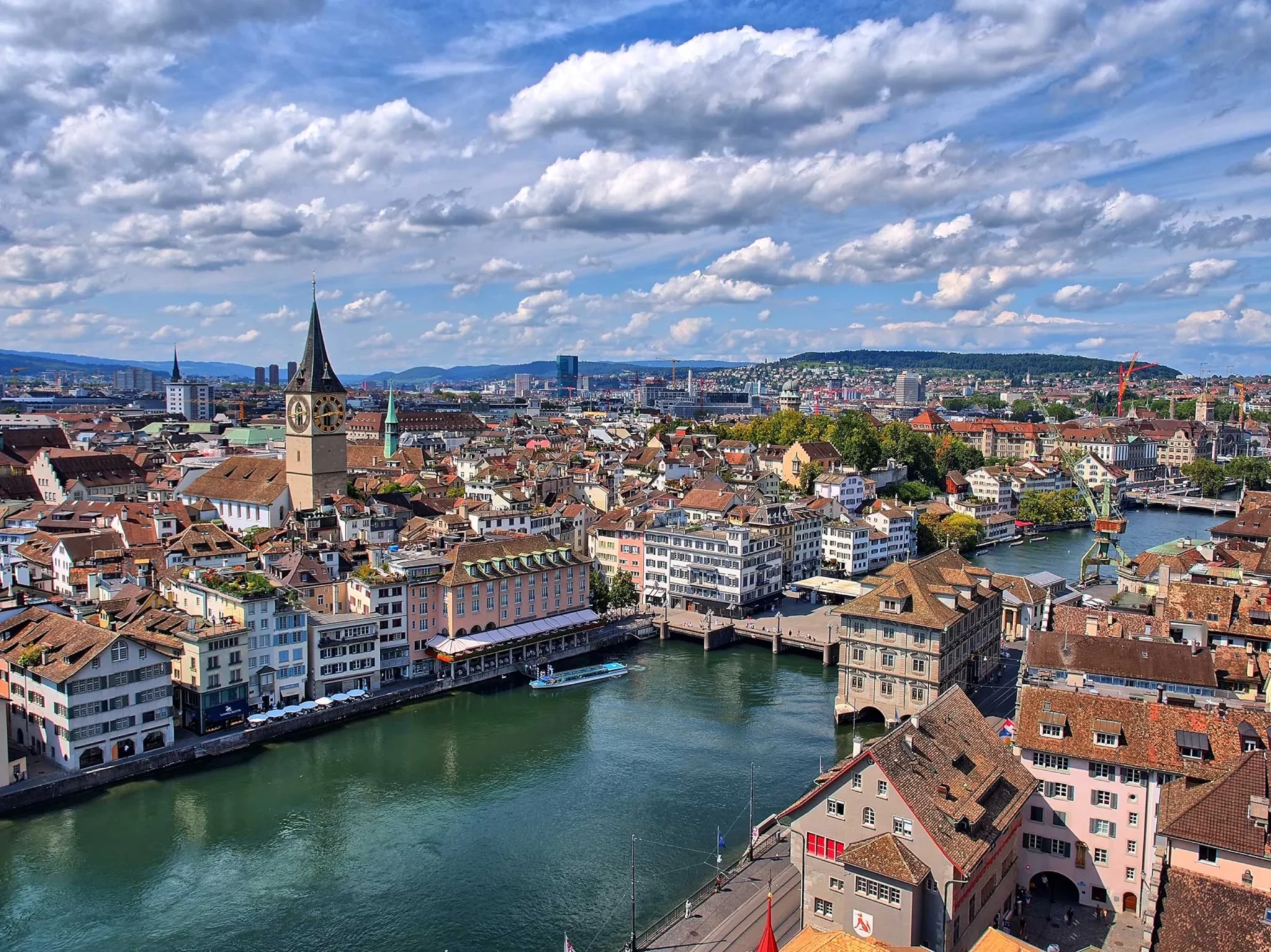 Switzerland is one of Europe's top destinations for tech startups. Indeed, in 2021 Switzerland's VCs and its venture capital ecosystem together have invested in total a whopping €3.1 billion in 351 companies, a 44% increase vs. 2020..!
In addition to funding, Switzerland's VCs often also offer founders valuable support for hiring, product development, sales and marketing.
In this article we have listed our top picks for the best Venture Capital funds (VCs) in Switzerland. So, if you haven't yet started to reach out, here is a good place to start learning about them.
This article is part of a series where we present you the top Venture Capital firms across the world. For Europe, check out our rankings for Amsterdam, Austria, Belgium, Berlin, Denmark, France, Ireland, Italy, Norway, Spain, Sweden and the UK.
Looking for Switzerland's top startup incubators and accelerators instead? Check out our ranking here.
Top 14 Venture Capital Funds In Switzerland
Here's a summary of our top 14 picks for Switzerland's best VCs for tech startups (in alphabetical order):
| Name | Sector focus | Round | Investment size | Investments |
| --- | --- | --- | --- | --- |
| Backbone Ventures | ​​Innovative ICT, Foodtech | Seed Stage | Undisclosed | 21 |
| Blue Horizon Corporation | Agritech, Foodtech | Pre-Seed, Seed, Series A | Undisclosed | 75 |
| CV VC | Blockchain | Pre-seed and Seed stage | Up to $500K | 24 |
| Equity Pitcher Ventures | Technology | Series A | Undisclosed | 22 |
| HBM Healthcare Investments | Healthcare | Series B, C | Undisclosed | 212* |
| Lakestar | Technology | Seed, Series A | Undisclosed | 133 |
| Momenta | Energy, Manufacturing, Supply chain | Seed, Series A, B | Undisclosed | 54 |
| Mountain Partners | Technology, Media & Marketing | Seed Stage, Series A, B and C | Undisclosed | 120 |
| Novartis Venture Fund | Biotech, Biopharma, Life Sciences | Seed to Series B | Undisclosed | 240 |
| Polytech Ventures | Financial Services and Healthcare | Seed Stage, Series A | CHF 100k – CHF 500k | 44 |
| Redalpine Venture Partners AG | Technology | Pre-Seed, Seed, Series A | Undisclosed | 111 |
| Swisscom Ventures | Technology | Seed, Series A, B, C | $1M – $20M | 59 |
| Verve Ventures | Science and Technology | Seed, Series A, B & C | €500k – €5M | 172 |
| Wingman Ventures | Technology | Pre-Seed, Seed, Series A | CHF 100k – CHF 1M | 38 |
* invests primarily in publicly listed and large private companies. VC is a small part of their investment portfolio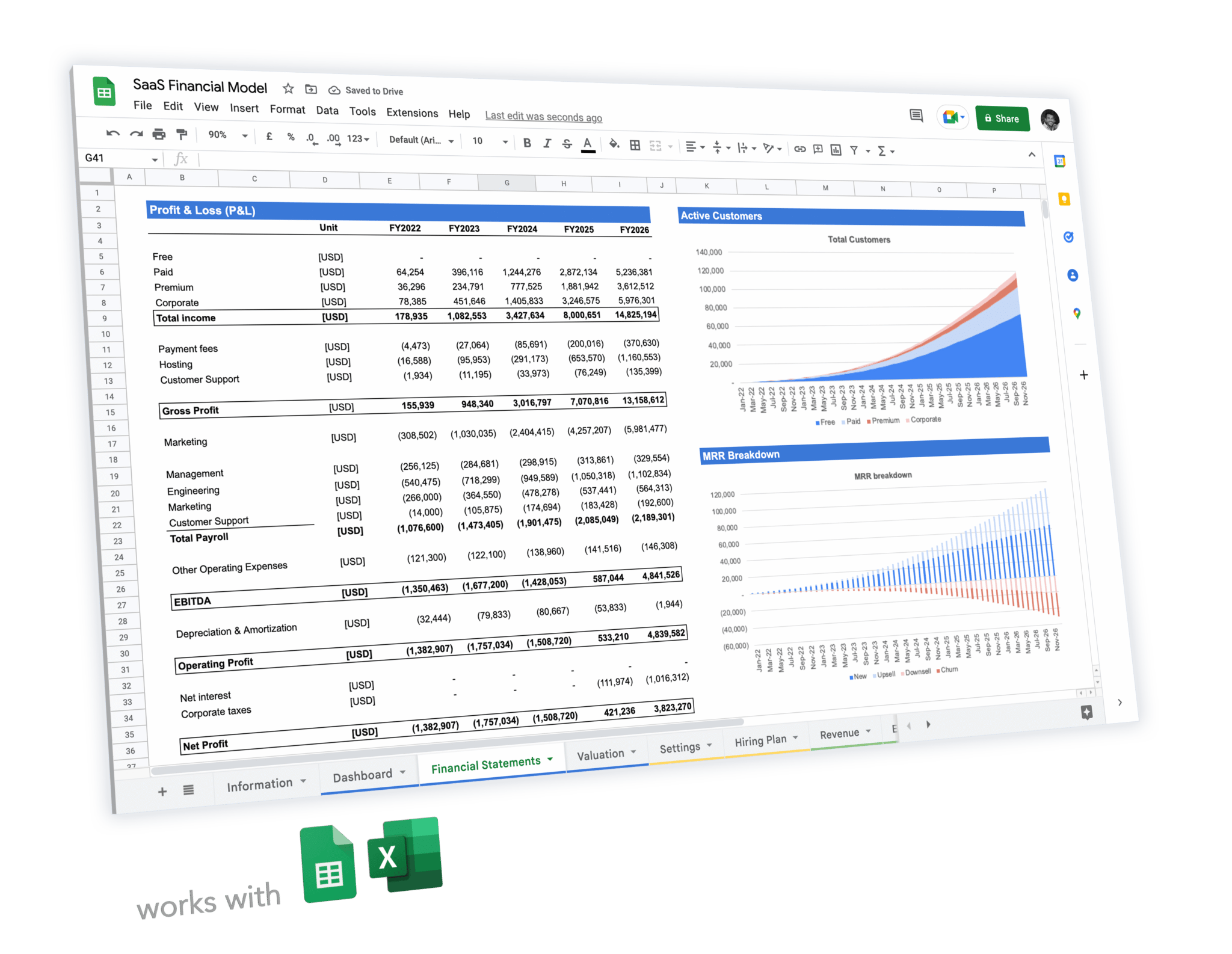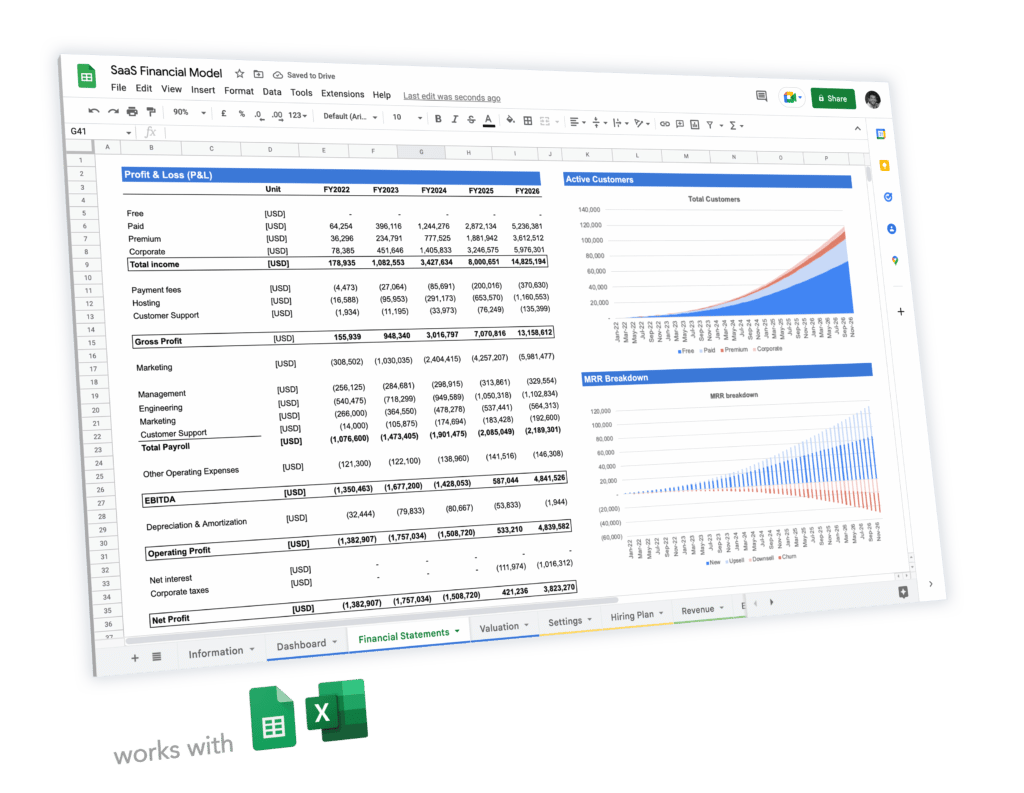 Expert-built financial model templates for tech startups
5-year pro forma financial model
20+ charts and business valuation
Free support
Backbone Ventures focuses on early-stage investments in innovative ICT, FoodTech, and disruptive technologies. The VC firm backs founders who create innovative and disruptive technologies.
Since its inception, Backbone Ventures has been committed to positively impacting the next generation by empowering access to proficient venture investments. They have continued creating bridges between industry veterans and disruptive innovators while mindfully allocating capital and leveraging expertise to catalyze the growth of their portfolio companies.
Backbone Ventures looks for companies with extraordinary management teams and a clear vision. They love working with entrepreneurs who have compelling value propositions that impact lives drastically.
Blue Horizon Corporation is an early-stage VC firm on a mission to accelerate the transition to a new sustainable food system. The venture capitalist invests in Agriculture and food-processing firms, helping them generate impactful results.
Since its inception, the Blue Horizon has built unrivaled connections and expertise to help portfolio companies maneuver the current and anticipated challenges. The VC firm helps the founders build and to grow their businesses by investing across the lifecycle and taking positions in creative, early-stage ideas. They invest early in innovative companies to deliver measurable impact for the planet, humans, and animals.
Established in 2016, CV VC investment focuses on startups building the future using Blockchain technology as a catalyst to revolutionalize how we work, live, interact and transact. They target Blockchain founders with a vision and determination to develop transformational technologies.
CV VC supports early-stage tech disruptors who have a committed capital base and expect to hold investments for the long term. Their portfolio companies have full access to an investment operational team, successful entrepreneurs, and a complete ecosystem team to support business growth.
In addition, CV VC invests in service providers building the infrastructure for digital assets such as market makers, KYC, and tokenization builders. They invest up to $500K.
Equity Pitcher Ventures invest in early and growth-stage startups focusing on technology sectors. The VC firm seeks startups with proof of concept and has demonstrated good initial traction through an innovative business model.
The active venture capitalists provide portfolio companies access to a wide range of experienced industry experts. In addition, they apply their extensive knowledge in helping startups shape their business growth journey.
The portfolio companies will have access to like-minded entrepreneurs and investor networks.
HBM Healthcare Investments invests in private and public healthcare companies focusing on human medicine, biotechnology, medical technology, diagnostics, and related areas. Many of their ideal portfolio companies have their lead products already on the market, or they are at an advanced stage of product development.
The VC firm invests predominantly in attractively valued later-stage companies with a convincing business model, product pipeline, technology, and management. Their initial investments occur at later stages of clinical development when profitable, or cash flow neutral companies require financing their expansion. HBM Healthcare Investments may increase their initial funding through follow-on financing.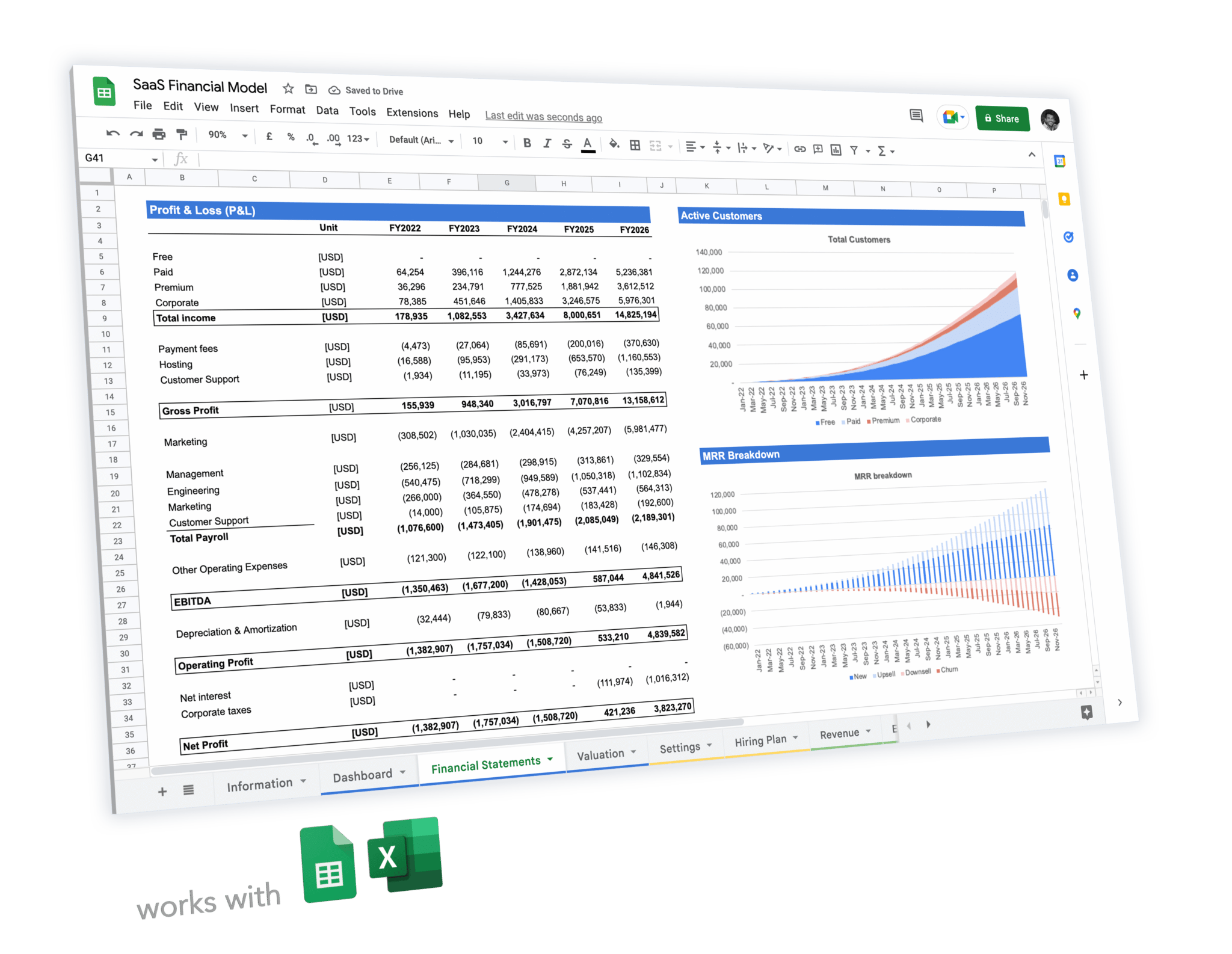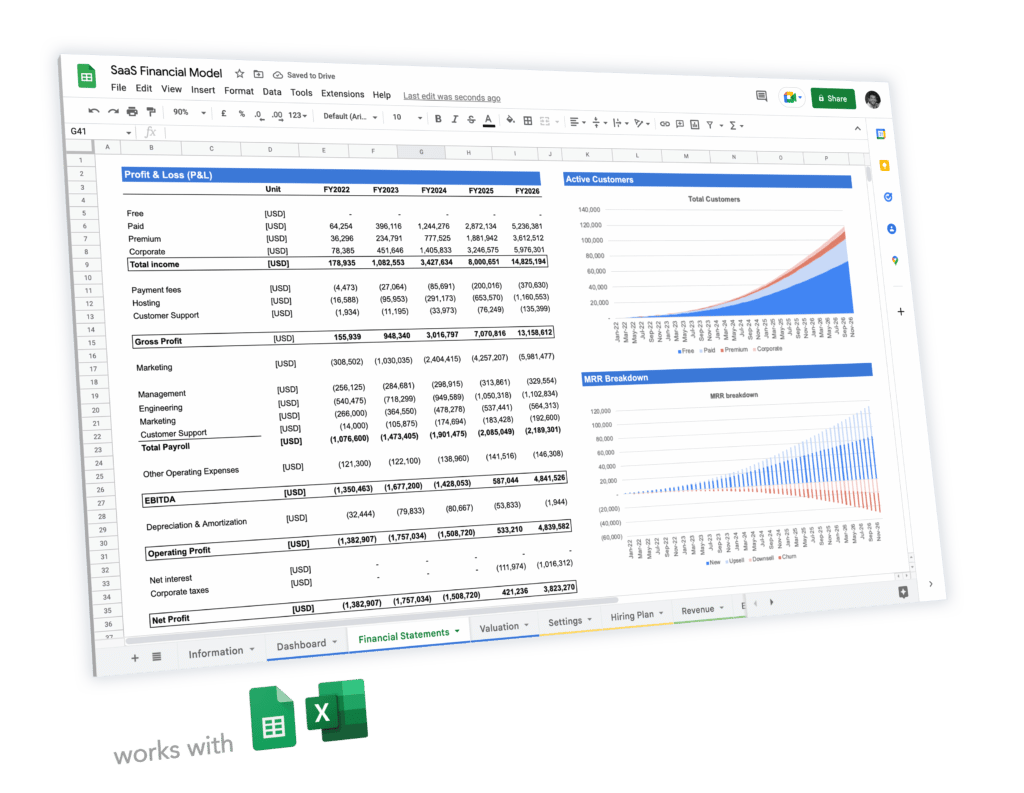 Expert-built financial model templates for tech startups
5-year pro forma financial model
20+ charts and business valuation
Free support
Lakestar is one of Switzerland's top VCs. Since its inception, Lakestar has maintained a strong entrepreneurial spirit and continually worked alongside ambitious founders to create successful companies.
Operating in the early and growth stage, the VC firm targets technologies that shape almost modern life and challenge dependency. Lakestar helps companies identify new markets, expand into them rapidly, and achieve global scale quickly.
Momenta invest in founders and entrepreneurs building the next generation of digital and deep tech innovations. They focus on Seed, Series A and B companies creating solutions to accelerate the digitization of energy or utilities, manufacturing, creative space, and supply chain.
For Momenta, every investment is an initial step towards a long-term relationship with the portfolio company. Therefore, they ensure proper pre-investment assessment and build value creation roadmaps with other investment partners. They empower portfolio companies in developing commercial talent and operational plans by leveraging their deep venture industrialists and industry knowledge.
Mountain Partners is a stage agnostic VC firm targeting entrepreneurs in various industries, including: Fintech, Insurtech, Proptech, Enterprise SaaS, Health tech, Media & Marketing.
Mountain Partners focus on building companies from scratch to the late stage. Therefore, they internationalize proven business models and invest at virtually zero valuations. In addition, Mountain Partners invest in startups and manage seed to growth funds focusing on different geographies and stages.
Their portfolio companies have access to a team with over 20 years of entrepreneurship, company building, and investing experience.
Novartis Venture Fund invests in Biopharma life science companies. The stage agnostic VC firm engages in seed investments and later-stage investments. Novartis leads or co-leads an investment and takes an active role on company boards.
Their first step in the investment is reviewing non-confidential information about the company, the team, technology, or data. Further, they evaluate the business proposals based on the personal presentations by the management team.
Novartis has invested in more than 24 companies and manages a portfolio of approximately $750M in Europe, North America, and Israel. The VC firm continues making more significant focused investments and anticipates a total of up to $30M per company over its life.
Polytech ventures invest in Seed-Stage and Series A companies specializing in financial services and healthcare. The VC firm brings together seasoned investment professionals and industry experts with experience and an industrial network to help European startups access new markets, ideas, and opportunities.
The venture capitalist looks for startups actively participating in the digital transformation financial and healthcare sectors. They pay attention to the digital and software startups leveraging the potential of big data and IoT to transform industries.
The VC firm's financial investments are usually between CHF 100K and CHF 500K. If the business shows good growth, Polytech can invest up to CHF 2.5M.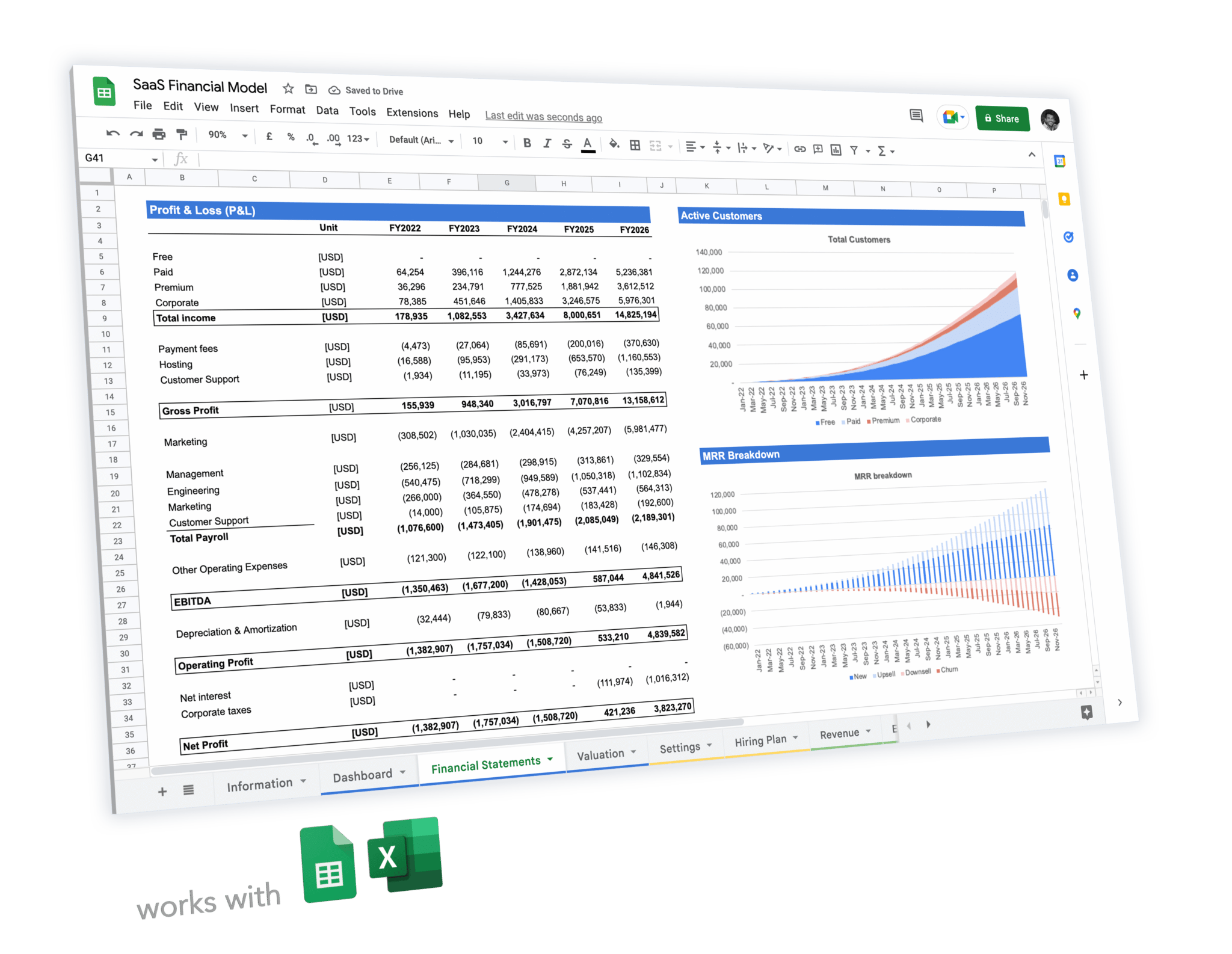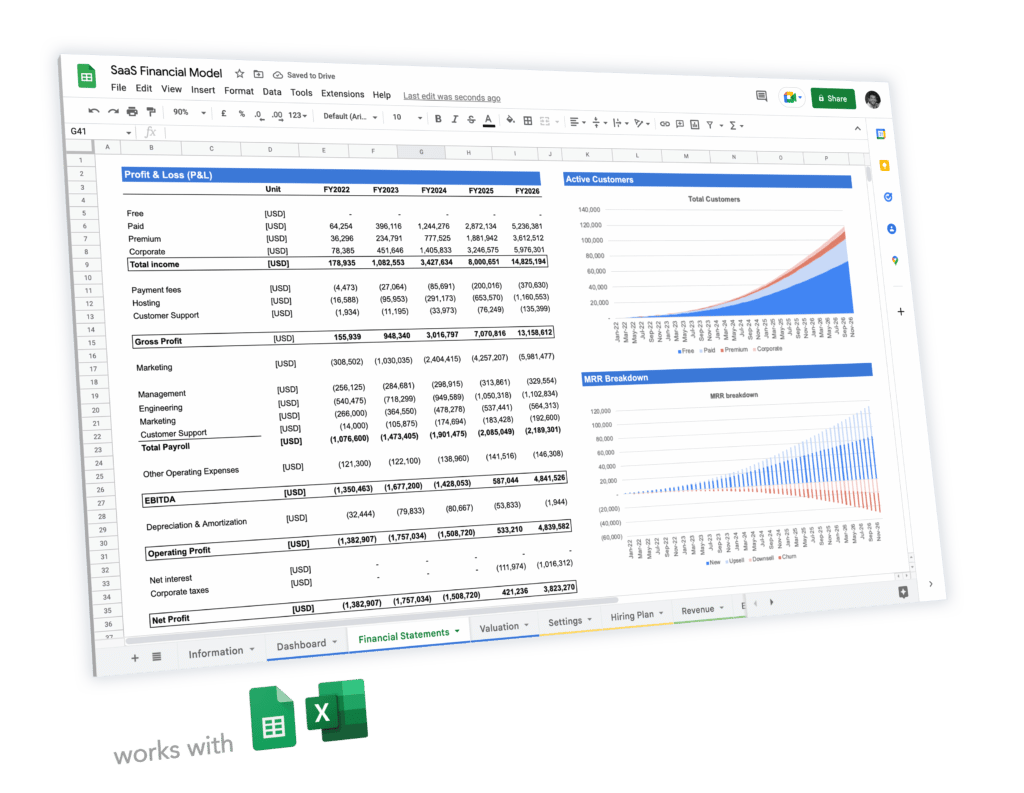 Expert-built financial model templates for tech startups
5-year pro forma financial model
20+ charts and business valuation
Free support
Redalpine Venture Partners AG is a seed and early-stage VC firm. The venture capitalist targets innovative founders who create disruptive technologies, focusing on highly scalable ICT and Health Tech models.
The VC firm aims to fund, back, and enable game-changing technology companies based in Europe. They focus on founders with global ambitions and work with them in building successful ventures. The VC firm prefers investing in disruptive business models with moderate total capital requirements.
Redalpine Venture Partners provides portfolio companies access to financing, business coaching opportunities, and experience.
Swisscom Ventures is a venture capital arm of Swisscom AG. Investing in 8-10 companies every year, the VC firm provides founders access to the critical experts from operations, technical development, finance, sales, marketing, and talent development. Swisscom Ventures has forged strategic partnerships with global technology companies and co-invests with well-known investors.
As a strategic investor, Swisscom offers entrepreneurs access to a broad range of portfolio services in addition to financial support. The VC firm allows portfolio companies access to technical infrastructure, market channels, and key experts in business development.
Their typical investments per company fall in the range of $1M to $20M.
Verve ventures is a VC firm looking to partner with passionate and resilient entrepreneurs dedicated to building disruptive technology-driven companies.
The network and technology-driven venture Firm has invested in science and technology startups across Europe.
While they mostly make investments in early-stage and growth-stage rounds, their timing varies depending on the industry. They look for companies that show market traction, are technology-proof, and have a complete well-functioning core team.
Verve Ventures focus on European startups and Invest about €60M per year. Their typical investment per firm ranges between €500K and €6M.
Wingman Ventures invests in pre-seed, seed-stage, and Series-A startups. The VC firm targets founders and entrepreneurs who dream of building leading technology companies. They help the portfolio companies navigate the 'stormy' journey of business growth by providing access to experts and funding.
Wingman backs ambitious founder teams by investing between CHF 100K and CHF 1M as their initial investment. If the portfolio company shows an upbeat performance, Wingman Ventures continues investing significantly in follow-on rounds.
Apart from financing, Wingman Ventures assists portfolio companies in reaching strategic, operational decisions. They provide legal teams and sales and marketing experts to help founders in decision-making.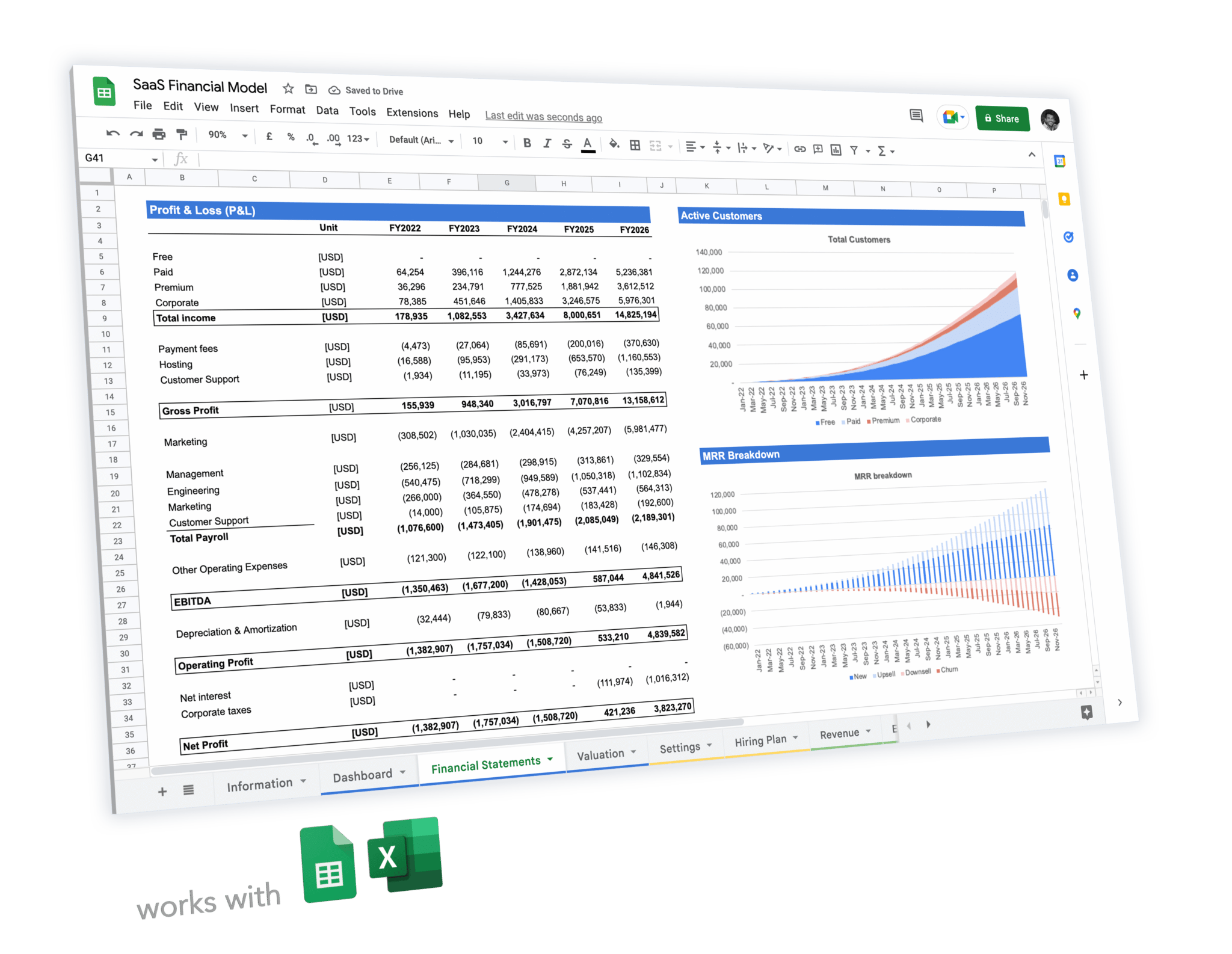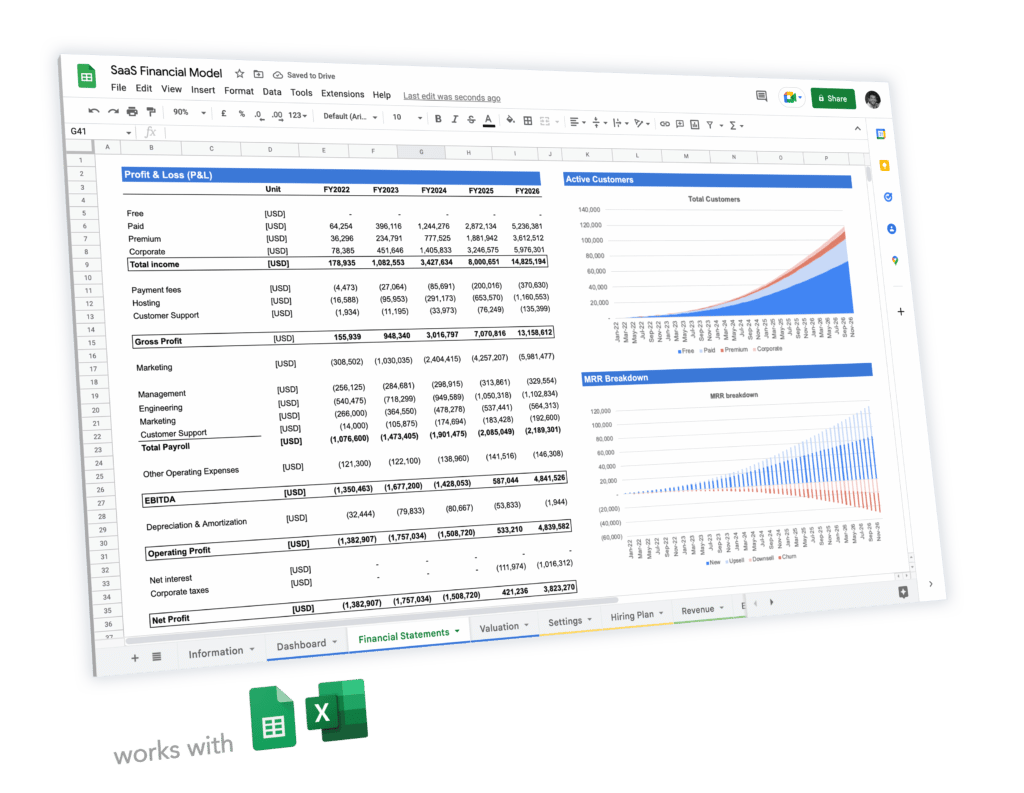 Expert-built financial model templates for tech startups
5-year pro forma financial model
20+ charts and business valuation
Free support