If you're looking for investment for your startup, angel investors are a great starting point. Luckily, the UK has one of the largest angel investor pool globally.
In this article we're looking specifically at UK angel networks: syndicates (groups) of angel investors that get together to invest in high-growth businesses.
We've compiled below a list of the top 30 angel investor networks in the UK. Let's dive in!
What is an Angel Investor?
Also referred to as "angel", an angel investor is a private individual who has the financial capacity to provide initial capital for a business or a startup. In return for their investment, angels get shares in the company in the form of equity or convertible debt.
Angel investors may sometimes provide a one-time investment to startup businesses in order for them to launch their company. Most often however, angel investors pledge continued financial support: they reinvest in further rounds as the startup scales up, until it makes a profit.
Make no mistake: angels rarely invest out of pure altruism, and their investment is never free money. Instead, angel investors look to generate a profit out of their investment.
Because angels often invest very early on (unlike VC funds – more on that below), they typically look for significant return on investment. A study actually looked at the returns of 3,097 investments by 538 angels worldwide. On average, their return was 2.5 times, meaning an impressive IRR of 27%.
When we think about Angels, we often only refer to high-net-worth individuals yet there are other types of angel investors. Actually there are 4 different types of angels: friends & family members, private individuals, groups of investors, and crowdfunding platforms. For more information on what they are and how they differ from each other, read our article here.
What is an Angel Network?
There are a number of ways to contact, and find angel investors in the UK. In addition to networking and websites like AngelList, FundingPost or Crunchbase, founders can reach out to angel networks as well. But what are they exactly?
An angel network is a fund that is owned and managed by a group of business angels.
Indeed, some angel investors work in groups. This partnership makes it easier to cover a larger geographical area or pull their resources to focus on one specific industry. They also form groups to invest more funding and resources to businesses than they can muster independently. 
What are the Top 30 UK Angel Networks?
We've compiled below a list of the 30 most active angel networks in the UK.
Network
Number of investors
Deals
(to date)
Size of investments
(to date)
Ticket size
Investment focus
Envestors
4,600
1,839
£113M
£250k – £2M
Sector agnostic
24Haymarket
100+
50
£79M
£500k – £5M
Sector agnostic (mostly Consumer, Enterprise SaaS and Health Tech)
Equity Gap
120+
100
£84M
£100k – £500k
Sector agnostic (mostly Consumer, Life Sciences, SaaS and F&B)
Archangels
100+
113
£124M
£250k – £1M
Cambridge Angels
60+
104
£248M
£50k – £500k
Technology, internet, software & hardware, health tech
Newable (formerly London Business Angels)
500+
104
£95M
Under £500k
Med Tech, AI, Space, Robotics and 4IR
Tricapital
50+
87
£70M
N/A
IT, biomedical, and Engineering
Kelvin Capital
250+
28
£50M
Typically
£500k
Sector agnostic
Oxford Investment Opportunity Network
N/A
50
£26M
£200k – £2M
Disruptive technologies
Angels Den
20,000+
(including crowdfunding platform)
41
N/A
£50k – £1M
Technology
Cambridge Capital Group
80+
100+
£30M
£150k – £2M
IT, Cleantech, and Medtech
Ascension
N/A
31
£46M
N/A
Sector agnostic
Clearly Social Angels
N/A
30
£19M
£300k – £1.5M
Positive social impact businesses
Advantage Business Angels
N/A
200
£30M
£50k – £500k
Sector agnostic
Angel Academe
N/A
35
N/A
£70k – £350k
Female-led tech businesses
AngelClubRCA
N/A
90
N/A
£40k – £250k
Sector agnostic
Angels in MedCity
500+
43
£14M
£50k – £250k
Health Tech
Astia
N/A
132
(incl. VC fund)
£25M
(incl. VC fund)
£50k – £500k
Female-led tech businesses
Dorset Business Angels
50+
35+
N/A
£50k – £1M
Southern England (sector agnostic)
FIG
N/A
17
N/A
£50k – £5M
Sector agnostic
Firestartr
50+
43
£110M
N/A
Sector agnostic
FSE Group
N/A
734
(including fund)
£113M
(including fund)
£10k – £50k
Sector agnostic
Gabriel Investment Syndicate
N/A
12
£30M
£25k – £250k
Scotland-located tech businesses
Galvanise Capital
N/A
14
N/A
£150k – £1M
Marketing, Advertising, Data & Analytics
Green Angel Syndicate
300+
28
£14M
N/A
Businesses fighting against climate change
HBAN
N/A
25+
N/A
€100k -€500k
MedTech, Software & Tech, F&B, CleanTech
Investing Women
N/A
21
N/A
N/A
Female-led tech businesses
Minerva Business Angel Network
N/A
99
£16M
N/A
Sector agnostic
NorthInvest
133
14
£5M+
£25k – £1M
Primarily FinTech, Cyber, MedTech, Media
DSW Angels
100+
7
£4.5M
£250k – £1M
Software, digital and other tech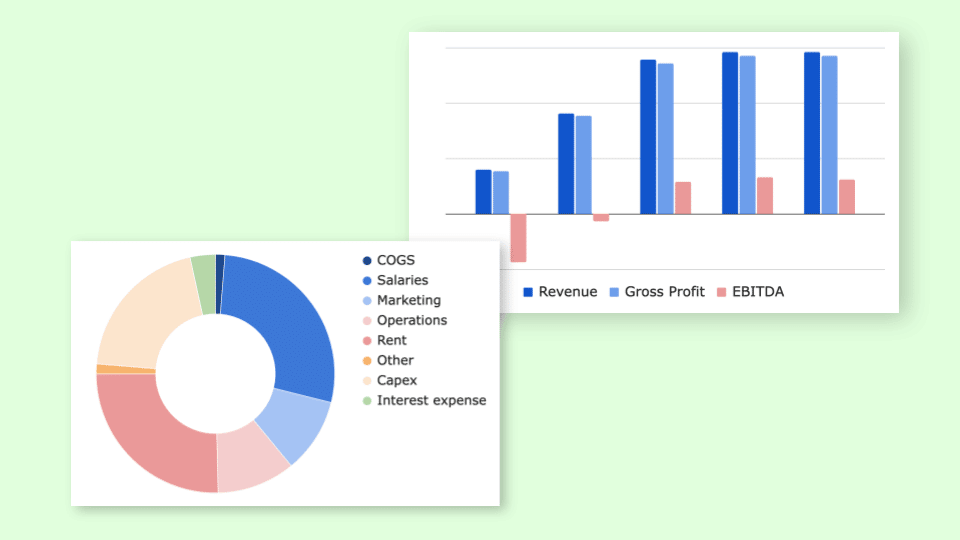 Expert-built templates for tech startups
Investor-friendly

Easy-to-use Excel & PPT templates

CPA-developed financials

30+ charts and metrics