Top 29 US Health Tech Startup Accelerators [2022]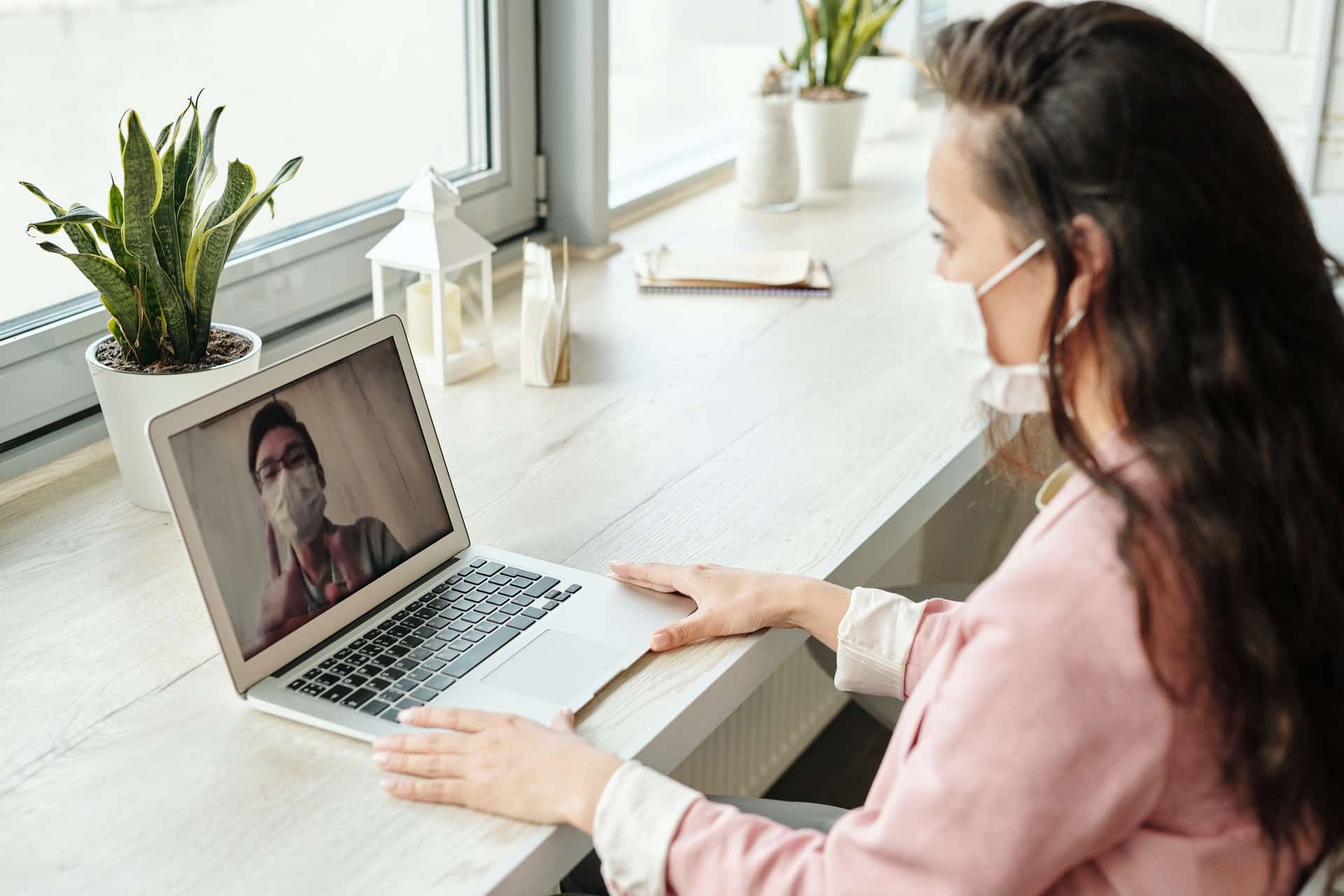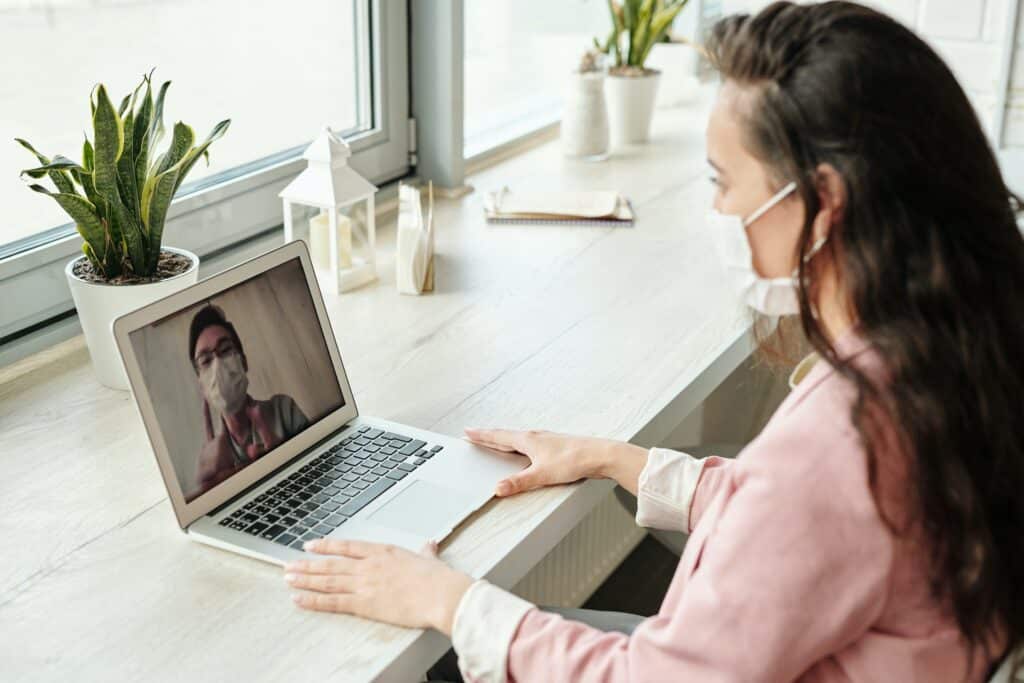 Are you looking for capital and/or mentorship for your startup in health tech? Beyond funding, startup accelerators and incubators also offer founders incredible valuable support for product development, sales and marketing.
Whether you are looking to find a co-founder, build your MVP and/or get the seed money you need to scale up, accelerators and incubators are the way to go.
In this article we have listed our top picks for the best US startup accelerators and incubators dedicated to Health tech startups. So, if you haven't yet started to apply, here is a good place to start learning about them.
Note: this article is part of a series where we present you the top startup incubators and accelerators across the world. For the US, have a look at our top picks for San Francisco, New York City, Los Angeles, Chicago and many more here.
Top 29 US Health Tech Startup Accelerators
Here's a summary of our top 29 picks for the US best startup accelerators and incubators in health tech (in alphabetical order):
Fundraising?
Download a financial model template, fill it out in minutes and get funded
20+ charts & metrics

Video tutorial

Free expert review

Where? Seattle, Washington
Our first pick on our list of the US best startup accelerators in Health Tech is Accelerator Life Science Partners, an accelerator program that empowers biotechnology companies to shape the future of medicine and healthcare.
Their accelerator program seeks to nurture companies by providing a complete toolkit equipped with business, scientific, and financial resources.
The selected startups receive the critical knowledge to move from the idea stage to the production stage and eventually impact global health.
Accelerator Life Sciences Partners provide founders access to a network of industry experts, leading research institutions, and top-class investors. The network helps the scientific visionaries build breakthrough biotech companies.
Where? Atlanta, Georgia
ATDC stands for Advanced Technology Development Center. It is a Georgia-based tech startup incubator that focuses on startups at various stages.
Although the incubator focuses on RetailTech, FinTech, 5G, and Advanced Manufacturing, it has a dedicated ATDC Healthcare Technology Program, which is one of the most reputed US startup accelerators in Health Tech.
ATDC helps startups to bring ideas to life and even works with them towards their commercial success.
In order to do so, the ATDC incubation program offers a lifecycle-appropriate curriculum to startups, one-on-one coaching from experts and seasoned entrepreneurs.
Indeed, the participating companies get to engage with volunteer mentors and even get access to Georgia Tech resources.
The program also covers topics like customer discovery, financial literacy, and investor readiness.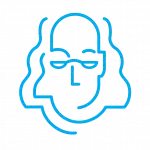 Where? Philadelphia, Pennsylvania
Ben Franklin is a startup accelerator program targeting for-profit businesses within the physical sciences, IT, and health sectors.
The accelerator program provides entrepreneurs access to the resources for building successful businesses. The resources include ongoing access to counsel and connections to enable founders to sustain the investment's value.
Founders meet potential investors and customers and engage with the technology and investments team from Ben Technology. The experts offer sector-focused guidance and wisdom, along with the advice to help founders leverage their team's potential.

Where? Phoenix, Arizona
BioAccel is a US startup accelerator in Health Tech targeting biomedical startups and entrepreneurs.
The accelerator program seeks to drive economic development by commercializing bioscience technology and devices through 2 different programs:
The Technology Advancement Program provides funding and mentorship for entrepreneurs and founders to complete proof-of-concepts (POCs)
The New Venture Development Program provides seed funding to entrepreneurs past the proof of concept phase. Indeed, the funding program covers the start-up expenses and provides the tools startups need to operate. Selected startups receive early-stage funding in the range of $5,000 to $100,000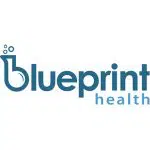 Where? New York City, New York
Blueprint is a healthcare-focused startup accelerator that runs for 3 months in Soho, New York City.
In return for participating to the program, startup need to give away 6% to the accelerator. Also, startups get access to 1:1 mentoring sessions, networking events and support in preparing for Demo Day when they can raise money from external investors.
Since their start, Blueprint has accelerated over 90 startups, of which 80% are still in business and 10+ are already generating $1M+ ARR.

Where? Denver, Colorado
Boomtown is a startup accelerator that targets startups in the sports tech, health-tech, and hardware sectors. As such they have 3 separate industry-specific programs to customize further the support startups receive.
Moreover, their innovation platform applies a highly experienced and dedicated team the committed to creating a custom platform for all entrepreneurs.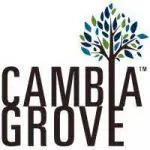 Where? Seattle, Washington
Cambia Grove incubator program, invests in startups committed to transforming the healthcare system. Cambia Grove has set up a schedule for innovators, where entrepreneurs connect and learn from the community.
The incubator program brings onboard national thought leaders who engage the participating founders in discussing matters around healthcare.
Cambia Grove puts the founders through the TRAILS competition, where the promising startups have access to real-world testing and application within the healthcare system.
The program also incorporates roundtable discussions, where participants exchange ideas on different matters with the healthcare sector. Participants have access to coworking spaces.
Fundraising?
Download a financial model template, fill it out in minutes and get funded
20+ charts & metrics

Video tutorial

Free expert review


Where? Los Angeles, California
Founded in 2015, Cedars-Sinai Accelerator supports early-stage companies, and is based in West Hollywood, Los Angeles.
The accelerator runs its program once or twice every year, where it selects 10 companies out of over 400 applicants.
In addition to $100,000 funding, the chosen companies receive mentorship, technical access to Cedars-Sinai's IT infrastructure, and opportunities for product testing.
Though the accelerator supports startups in cybersecurity and machine learning, its primary focus is on healthcare and healthcare delivery.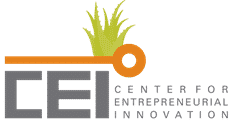 Where? Phoenix, Arizona
CEI Gateway is a business incubator program targeting bioscience, medical devices, cleantech, and also software startups.
Like most incubators, their program offers participating companies access to office space, labs, and the tools they need to run successful ventures.
Yet, CEI incubation program also seeks to help entrepreneurs develop branding, marketing, and media collateral for fundraising. Therefore, a team of experts assist founders through pitch deck design and creating brand identity.
Therefore, by the end of the program, startup founders attain a problem-solving mindset, preparing them to tackle new challenges and raise funding by pitching external investors.

Where? Philadelphia, Pennsylvania
Dreamit Accelerator targets startups that have at least a MVP and/or prototype and early traction.
Though Dreamit works with Cybersecurity and Real Estate Technology verticals, they also have a dedicated program for the HealthTech industry.
Dreamit invests up to $500K in return for a small equity percentage (undisclosed).
What's more is that Dreamit accepts startups on a rolling basis and run multiple programs a year. Actually, all of their programs are 2 weeks sprints (either focused on customer acquisition or investor presentation).
Over the period, they build customer pipelines and partnerships while enhancing their industry networks.
The two weeks investor sprints also involves one-on-one meetings with the top VC firms. Indeed, at the end of the program all startups pitch 30 different investors, maximising their probability of securing funding.

Where? San Diego, California
EvoNexus Incubators focus on early-stage startups in various industries. Though the incubator supports various vertical such as CommTech, Embedded Tech, and FinTech, there is a dedicated MedTech incubator, with focus on areas like care management, genomics, diagnostic imaging, implanted devices, telemedicine, etc.
Yet, their incubation program isn't short like typical incubator programs. Instead, the program lasts for 2 years where selected startups receive mentoring from domain experts. In addition to mentorship, partner technology corporations also offer businesses customer trials and technology steering.
Although the incubator accepts early-stage businesses, startups must have a MVP or a working prototype to qualify for the program. Finally, in exchange for the long-term residency program, EvoNexus takes 1% equity.

Where? Los Angeles, California
Founded in 2018, Expert Dojo offers sector-agnostic pre-accelerator and post-accelerator programs to Pre-Seed to Series A companies.
In addition to their pre-accelerator program's initial investment of $25,000 to $100,000 to pre-seed startups and seeded startups, Expert Dojo also invests up to $1 million under their post-accelerator program.
Expert Dojo's primary focus is on businesses led by people of colour and/or women. Their accelerator program lasts for 2 months. For international applicants, they offer a remote program for the same duration during which the startups are introduced with investors and strategic partners.

Where? Dallas, Texas
Health Wildcatters Accelerator Program focuses on startups in the healthcare industry and offer a 12-week program where 8 to 12 startups are chosen every year.
Selected startups receive various in-kind perks along with $30k investment against 8% equity. Successful participants can also receive follow-up investment of up to $380k.
In addition to funding, the participants receive mentoring from a network of 200+ individuals from healthcare industry, related verticals, and professional services.

Where? Nashville, Tennessee
The Jumpstart Foundry accelerator focuses on pre-seed startups in the healthcare industry and offers funding and mentorship for accelerated growth.
In order to do so, the program offers lifetime access to Jumpstart Insights, access to VC networks, and various perks from different partners.
Jumpstart Insights gives access to mentorship, founder forums, peer groups, structured lectures, etc.
Also, it is important to note that the program has a cost of $50,000, which is deducted from the pre-seed investment of $150,000 SAFE (simple agreement for future equity).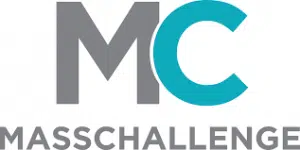 Where? Boston, Massachusetts
Mass Challenge is a startup accelerator with multiple locations around the globe. Each chapter has a specific industry it focuses on. Indeed, Boston's MassChallenge program focuses on digital health startups and remains one of the most prestigious US startup accelerators in health tech.
The accelerator program brings together industry-leading experts who provide best-in-class training. Startup founders have also access to partnership opportunities through the matchmaking process.
Moreover, founders receive mentorships from a community of experts, business partners, and innovation enthusiasts. Finally, after the program, participating founders see measurable revenue growth, funding opportunities, and better employee size.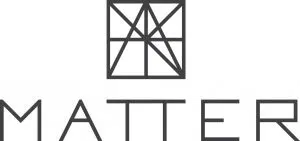 Where? Chicago, Illinois
Matter is a health-tech incubator targeting startups at all stages of growth. Their six-month incubator program creates access to one-on-one business mentorship and team-based guidance. Unlike most incubators, Matter does not take equity from the startups they support.
Startup founders receive personalized support through their fundraising efforts. They also get curated introductions to investors and decision-makers across all healthcare sectors.
Moreover, portfolio companies have an opportunity to connect with strategic partners, display their technology, and discuss piloting opportunities.
In order to qualify for Matter's startup incubator program, founders must show supportive teams and have a compelling business strategy that Matter can accelerate.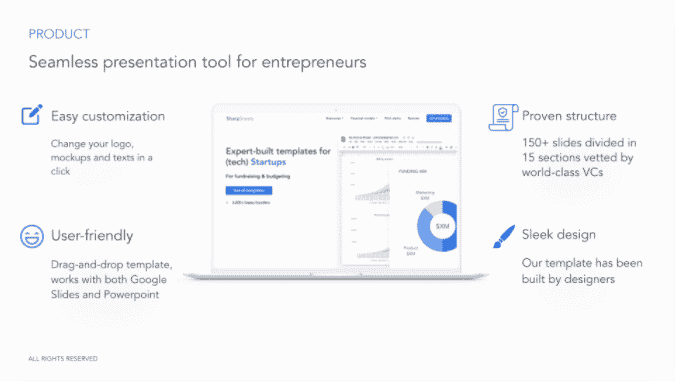 Need a Pitch Deck?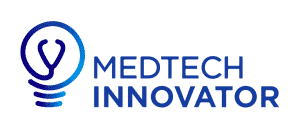 Where? Los Angeles, California
Founded in 2013, MedTech Innovator accelerator program focuses on early to mid-stage startups engaged in digital health, diagnostic, and medical device spaces.
As a part of this program, the 25 participant companies get access to exclusive workshops, networking, manufacturers, pitching with investors, etc. All participants receive customized mentorship from leaders in the industry.
Of course, every participant gets to participate in Accel Leadership Seminar and MedTech Innovator Showcase. Additionally, they also get the chance to participate in the finals at The MedTech Conference to present their products and services.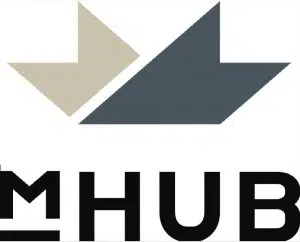 Where? Chicago, Illinois
Though mHub accelerator program targets startups within the hardware innovation industry, it also has a dedicated incubation program for the med-tech industry.
Indeed, the program seeks to enable founders to commercialize new physical products and build sustainable enterprises.
Therefore, the 6-months program fast tracks high potential startups through providing hands-on product development in a state-of-the-art prototyping facility. They also typically invest up to $75,000 in portfolio companies for 5-8% equity.
Besides, portfolio companies have access to leading corporate and venture investors who offer strategic mentorship. After the six-month accelerator program, mHub offers the successful startups 18 months of follow-on support.

Where? Chicago, Illinois
Insight Accelerator Labs is the medical device company Nemera's own startup incubator. Indeed, it targets startups investing in Medtech, helping them close the gap between core technologies and commercialize their solutions.
In order to fuel the momentum of health tech startups, Accelerator Labs partners with top healthcare entrepreneurs and the leading university technology transfer programs.
In addition, Insight Accelerator Labs leverages its two decades of experience to accelerate innovation across a range of health tech platforms. The accelerator program runs for six months with an option to extend the engagement up to 18 months.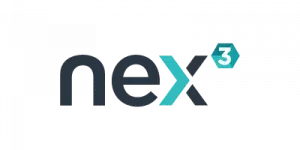 Where? San Francisco, California
Founded in 2011, Nex Cubed is a startup accelerator that focuses on startups aiming at entering the US market. Therefore, they accept applications from all types of industries.
They offer 3 separate startup accelerators ranging from 3 to 6 months. Since their inception, they have accelerated over 300+ startups in which they typically invest $25,000 upfront for 6% equity.

Where? Nashville, Tennessee
Project Healthcare by NEC focuses on healthcare startups in phases 2 and 3 of the business lifecycle and helps them to accelerate quickly.
In order to do so, the program offers mentoring, monthly programming, and ongoing support. Also, the participants of the program also receive co-working spaces.
Additionally, the participating companies get access to a supportive community of entrepreneurs. Plus, they also get access to potential investors and customers.
Also, it is important to note that the participants need to pay a program fee of $1,275 per quarter.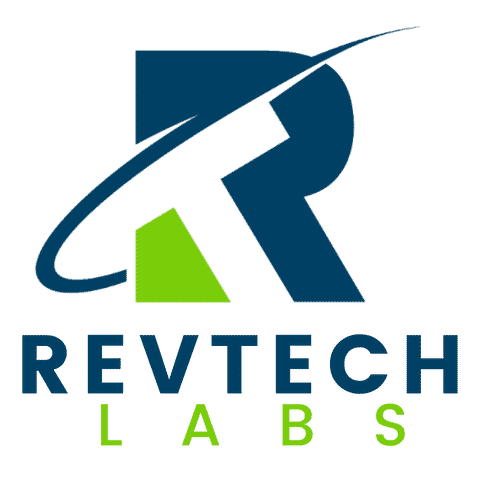 Where? Charlotte, North Carolina
Revtech Labs Healthtech is an accelerator program enabling startups within the healthcare sector to build successful solutions. Therefore, the 12 weeks program targets post-launch and post-revenue health tech companies. Also, the founders receive an intensive training program that prepares them for entrepreneurship.
Moreover, the founders receive mentorship from leading business executives and business development professionals. Besides, the participating founders can meet venture capitalists and showcase their business ideas, attracting possible funding.
The booming health tech startups receive funding to the tune of $40,000. In addition, the top-performing startups qualify for possible follow-on funding.


Where? Washington D.C.
Working with 8-12 companies in each accelerator class, the Springboard Accelerator accepts startups in all stages. However, the participants must have a woman in senior management with a significant equity stake.
In addition to an intensive Bootcamp, each participating startup receives a personal advisory team providing mentorship in business strategy.
Indeed, the program ends with a pitch day where the participants get the opportunity of raising funds from investors and corporate partners of Springboard.
Also, it is worth noting that the participants need to pay a fee of $2,500 to $5,500.
Fundraising?
Download a financial model template, fill it out in minutes and get funded
20+ charts & metrics

Video tutorial

Free expert review

Where? New York City, New York
Founded in 2011, Startup Health is one of NYC's leading accelerators designed for health tech business. Since their inception they have accelerated over 370 startups from 27 countries of which over 80% are still in activity today.
Startups benefit from community-driven coaching, and a dedicated media platform for knowledge sharing. Startup Health also invests $20,000 in return for 2% equity.

Where? Miami, Florida
Startupbootcamp SCALE Digital Health Miami is an accelerator that focuses on healthcare companies in the growth stage. The purpose of the program is to help those companies acquire new customers, increase their revenue, and get access to funding.
As a result, the program offers masterclasses, tailored mentoring, and connections to Startupbootcamp's resources and partners.
Indeed, the participating companies receive up to $250,000 convertible notes, $20k cash for covering living expenses, and additional funding opportunities. Plus, they also get $500k worth of perks and discounts.
Additionally, the participants also get opportunities for testing, building, and scaling their products and services across Startupbootcamp's network of pharma companies, healthcare providers, and insurers.
Eventually, the program ends with a Demo Day where the participants get to showcase their progress and raise additional funds.

Where? Portland, Oregon
The Roux Institute Techstars Accelerator focuses on startups working in the areas of intersection between machines and humans.
As a result, during the 90 days of the program, the selected startups receive mentorship from Techstars alumni members, investors, and industry experts.
Additionally, the selected startups receive $20,000 in funding against a 6% equity share
Plus, the participants also receive $400k cash equivalent of legal support, accounting, and hosting alongside other perks in excess of $5 million.
Indeed the program ends in a Demo Day where the participants get the opportunity to raise additional funds from angel investors and venture capitals.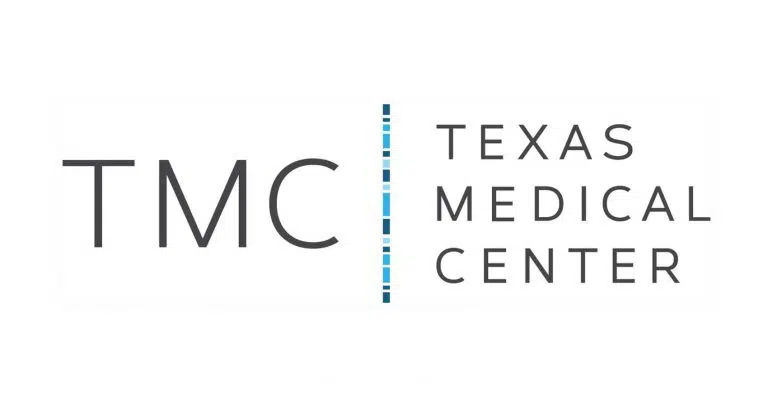 Where? Houston, Texas
Texas Medical Center (TMC) accelerator program targets startups committed to improving access, quality, and cost of healthcare. TMC runs 2 separate programs:
The Cancer Therapeutics Accelerator: 9-months program where startups get support in market and technical research. For example, early-stage biotechnology founders get access to clinical and business development guidance to develop a robust strategic plan for their drug development efforts
The Health Tech Accelerator: 6-months program for digital health and medical device startups


Where? Miami, Florida
The Launch Pad is a business incubator program launched by the University of Miami in association with Venture Mentoring Team, U Miami alumni network, and local startup support organizations.
As a result, they offer one-on-one mentoring and consultation and help with validating business concepts, creating financial models, developing marketing strategies, pitch guidance, etc.
Apart from that, they also have Launch Pad Med which works with innovators in the health and biotech field. This, too, is an incubator program that offers help with business concept validation, financial modeling, marketing strategy development, pitch guidance, fundraising basics, and more.
Also, it is worth mentioning that the programs are exclusively meant for the University of Miami's current students, staff & faculty, and alumni.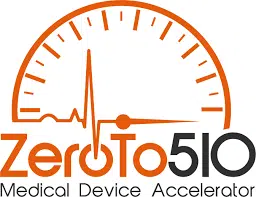 Where? Memphis, Tennessee
Zero To 510 is one of the most popular US startup accelerators in the Health tech industry. Its 3 months accelerator program focuses on medical devices and health technology startups.
Over 3 months, the participants receive guidance and business mentorship from seasoned business executives. Moreover, the program mentors come from different domain areas and seek to sharpen concepts and provide accountability to ensure founding entrepreneurs execute quickly and effectively.
Finally, Zero to 510 invests $50,000 in each startup to help them reach reasonable value-creating milestones.
Fundraising?
Download a financial model template, fill it out in minutes and get funded
20+ charts & metrics

Video tutorial

Free expert review