The Top 9 Venture Capital Firms In Denmark [2023]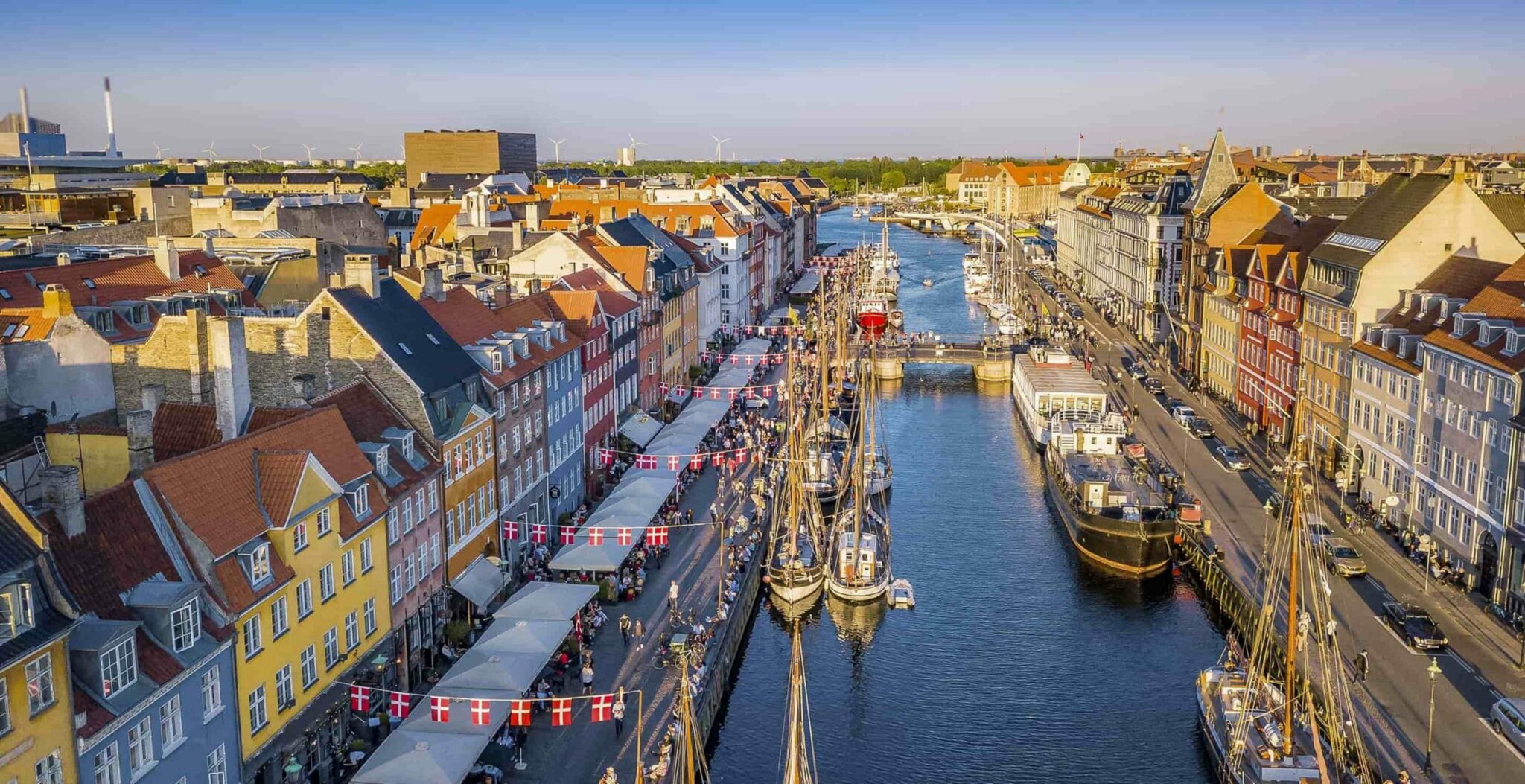 2021 was a record year for startups and venture capital in Denmark: VC firms invested over €700 million in the first half of 2021 (a 150% increase vs. all of 2020 alone..!).
Whether you are raising seed, Series A or higher, in this article we have listed in this article our top picks of the best venture capital firms in Denmark, each with their industry focus and investment size. So, if you haven't yet started to reach out, here is a good place to start learning about them.
This article is part of a series where we present you the top Venture Capital firms across the world. For Europe, check out our rankings for Amsterdam, Austria, Belgium, Berlin, France, Ireland, Italy, Norway, Spain, Sweden, Switzerland and the UK.
Looking for funding for your startup in Denmark? Look at out ranking for the 7 best incubators and accelerators, as well as our list of the top 5 available public grants.
Top 9 Venture Capital Firms In Denmark
Here's a summary of our top 9 picks for the best venture capital firms in Denmark (in alphabetical order):
| | | | | |
| --- | --- | --- | --- | --- |
| Name | Sector focus | Investment stage | Investment range | Investments |
| Novo Holdings | Life-Science | Seed, Series A, A+ | Undisclosed | 262 |
| Damgaard Company | Technology | Seed, Series A | Undisclosed | 10 |
| Blazar Capital | Ecommerce (DTC brands) | Seed | Undisclosed | 8 |
| Lehrmann Ventures | Ecommerce, Marketplace, SaaS | Seed, Series A | Undisclosed | 32 |
| Willmach | Enterprise IT & SaaS, Consumer Internet, eCommerce, and HealthTech | Seed, Series A | €500K | 3 |
| The View | Technology | Seed, Series A | Undisclosed | 10 |
| Byfounders | Technology | Seed, Series A | €500K – €4M | 44 |
| Concentric | Financial Services, Real Estate, Industrial, Mobility and B2B enterprise | Seed, Series A | Undisclosed | 51 |
| Promentum Equity Partners | Technology | Seed, Series A | Undisclosed | 11 |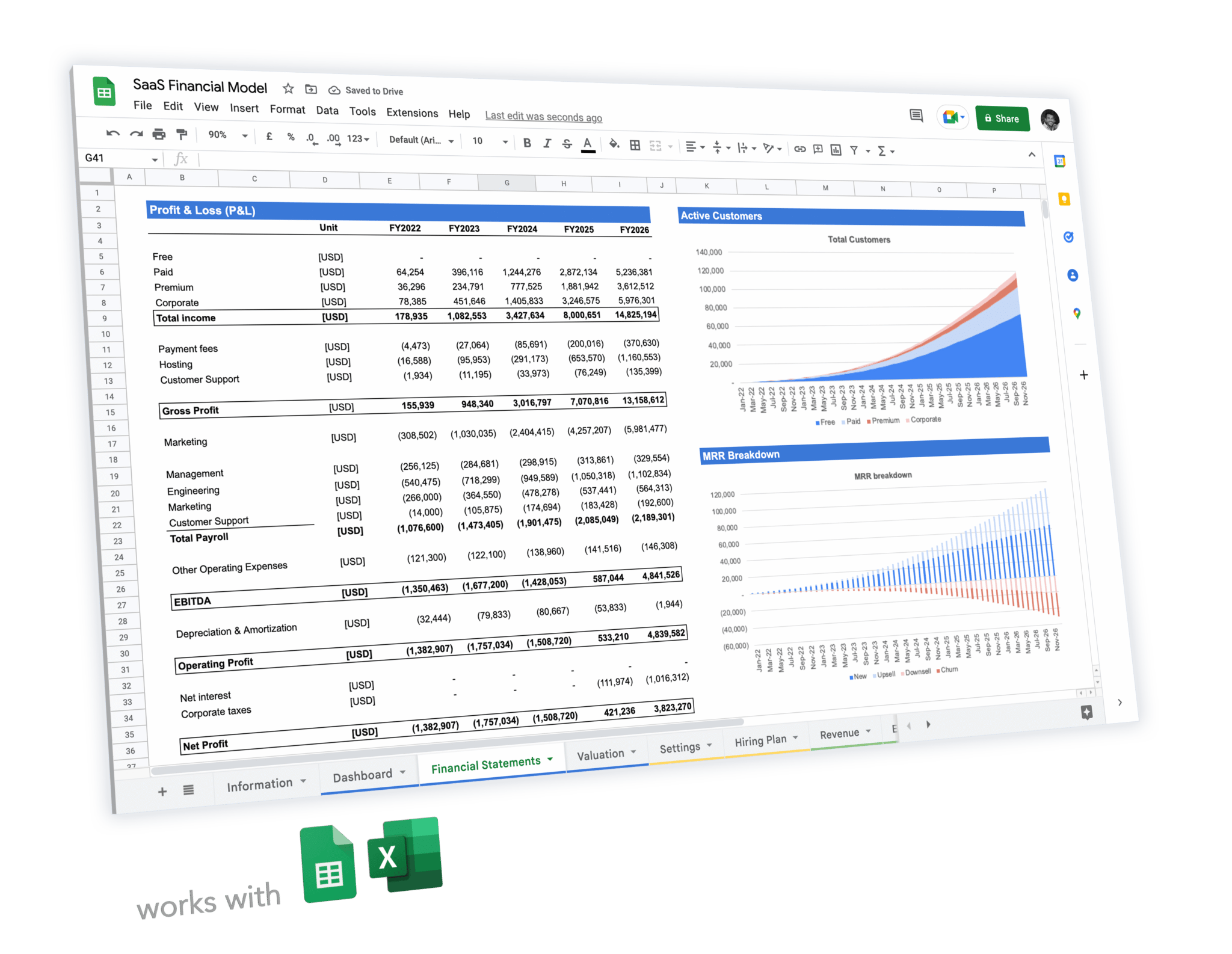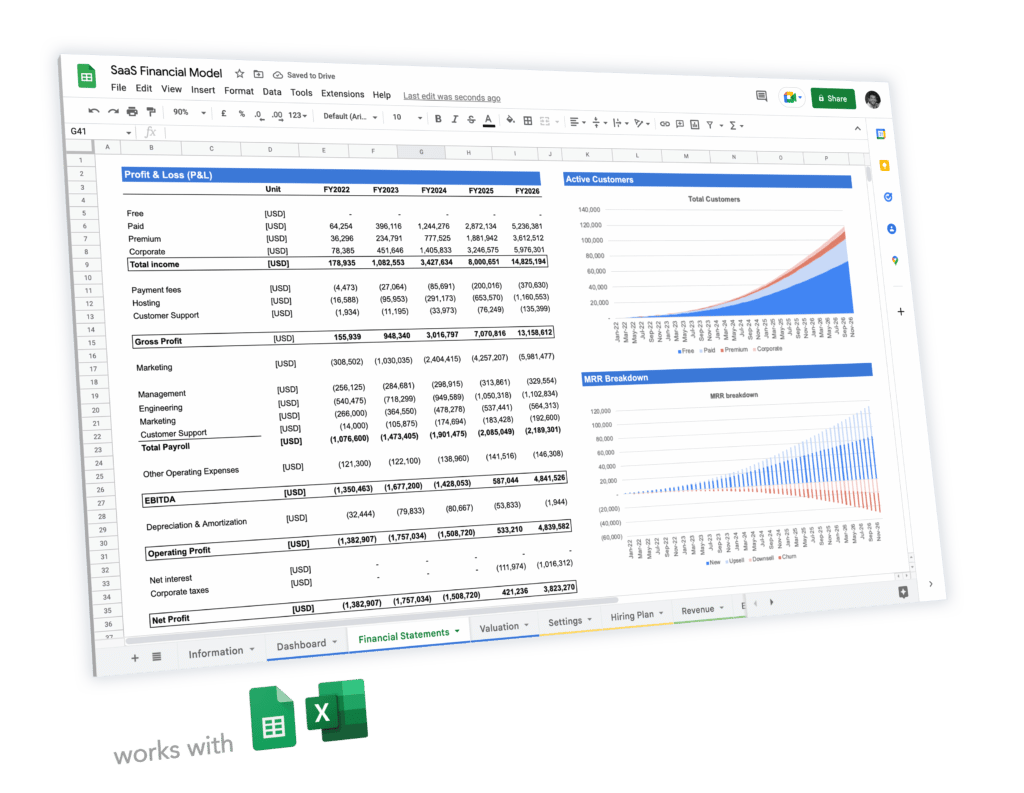 Expert-built financial model templates for tech startups
5-year pro forma financial model
20+ charts and business valuation
Free support
Novo Holdings is a VC firm investing in life science. The VC firm focuses on supporting companies and enabling them to impact health, science, and society positively. Therefore, the VC firm invests in life science companies at all stages of business growth. They embrace a high-performance culture with high responsibility for delivering attractive returns for the benefit of investee companies.
Novo holdings aspire to be the leading global responsible investor, delivering attractive long-term returns and positive societal impact. They invest in companies that believe in creating achievable solutions to the pressing challenges facing humankind and the planet.
Damgaard Company is an investment company operating as a combined VC firm and business angel for 20 years. The VC firm focuses on helping entrepreneurs attain their ambitions for global market leadership. Damgaard targets B2B SaaS companies with disruptive technologies and B2C platform companies with innovative business models that drive digital transformation and innovation.
Ideally, Damgaard Company invests only if the investee company meets the Damgaard Company's core values and the investment principles. Ideally, they look to invest in companies with hardworking teams and emanate the passion for bringing undisputable value to their customers.
Blazar Capital is an investment company focusing on creating global online leaders. The venture capitalist ensures a structured approach to setting up and scaling a new business. They provide investee companies access to dedicated teams with strong problem-solving skills.
In addition, they bring firms functional expertise, enabling them to build experience in core functional areas, including marketing and sales, digital, supply chain, and procurement. The Vc firm instills the culture of going the extra mile in everything from designing a brand identity to improving manufacturing processes.
Lehrmann Ventures invests in startups and scale-ups within the Nordic region. They look for companies with a passion for growing companies together with talented founders.
The Venture Capital firm focuses on SaaS, E-Commerce, and Marketplace startups.
The venture capitalist loves businesses that seek to rewrite today's norms and standards, challenging the status quo of specific markets. They look for powerful concepts that gain traction and acceptance from the customers.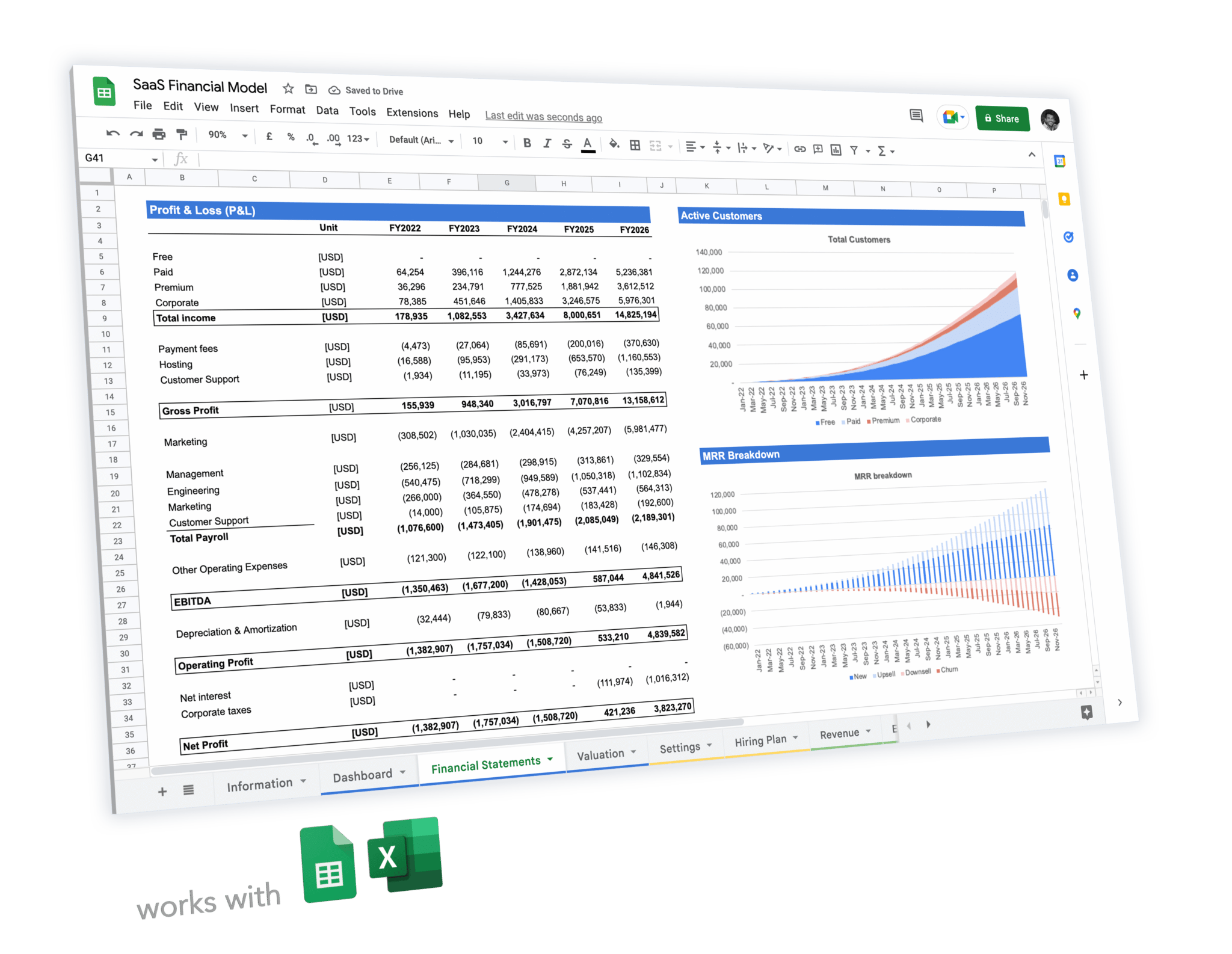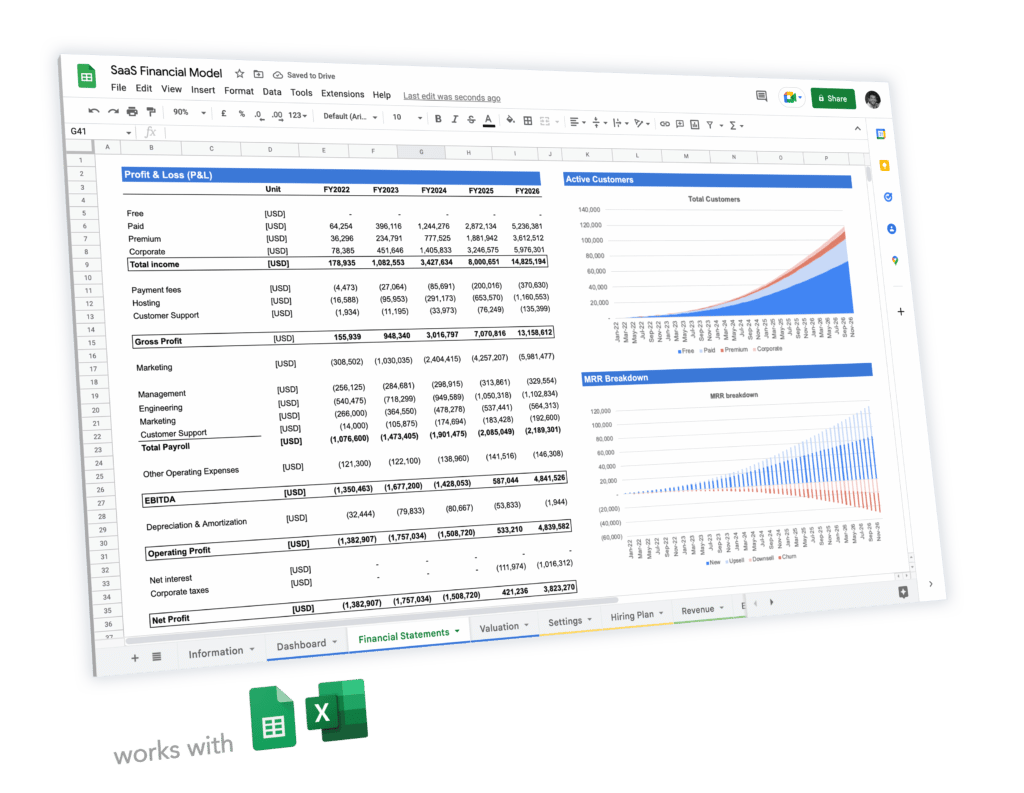 Expert-built financial model templates for tech startups
5-year pro forma financial model
20+ charts and business valuation
Free support
Willmach is a global venture capital firm focusing on early-stage startups. The Vc firm provides capital and expertise to outstanding founders who focus on building transformative companies. They look for the boldest contrarian ideas that have transformative potential.
The venture capital firm provides early-stage companies from the pre-seed stage to series A with the funding they need to achieve business success. The VC firms also invest in the later rounds and bring onboard institutional co-investors to support the investee companies.
The View is a venture capital firm specializing in designing the growth plan and translating it into practical action. The VC firm focuses on financing business growth through networking opportunities where founders meet customers and potential investors. Therefore, the view offers businesspeople, project managers, salespeople, and marketing specialists access. The VC firm defines a strong strategy, makes a solid sales plan, and focuses on managing financing, marketing, and selling products.
The view offers startups elaborate business plans that can secure funds for business expansion through growth and internationalization.
ByFounders is a seed-stage VC firm investing in great founders with great teams. The VC firm focuses on the Nordic and Baltic countries and invests in software-driven enterprises. They are committed to their impact on the world.
ByFounders prefer taking the lead, and their ticket size depends on whether they lead or follow. Their typical seed stage is in the range of €500K to €4M.
Concentric is a VC firm targeting sector-defining founders who focus on creating new technologies that disrupt the status Quo and solve the problems that matter. The VC firm fosters deepened relationships with their partners and drives opportunity, innovation and scale. Concentric invests in seed-stage and Series A companies that invest in financial services, real estate, industrial, mobility, and B2B enterprises.
For Concentric, trust and collaboration are essential for any great partnership. Therefore, they strive to build deeper, personal relationships enriched by honesty and openness with their partners.
Promentum Equity Partners is a VC firm focusing on building outstanding technology companies. The Vc firm backs ambitious entrepreneurs in making a real and lasting impact with their business ideas. Therefore, they invest in companies with a strong value proposition, significant market potential, and investors who are passionate entrepreneurs.
The VC firm brings together a team of passionate and experienced technology and venture professionals with a strong local and global network. Their investment committee features experts with combined technology, financial, commercial, and academic research expertise.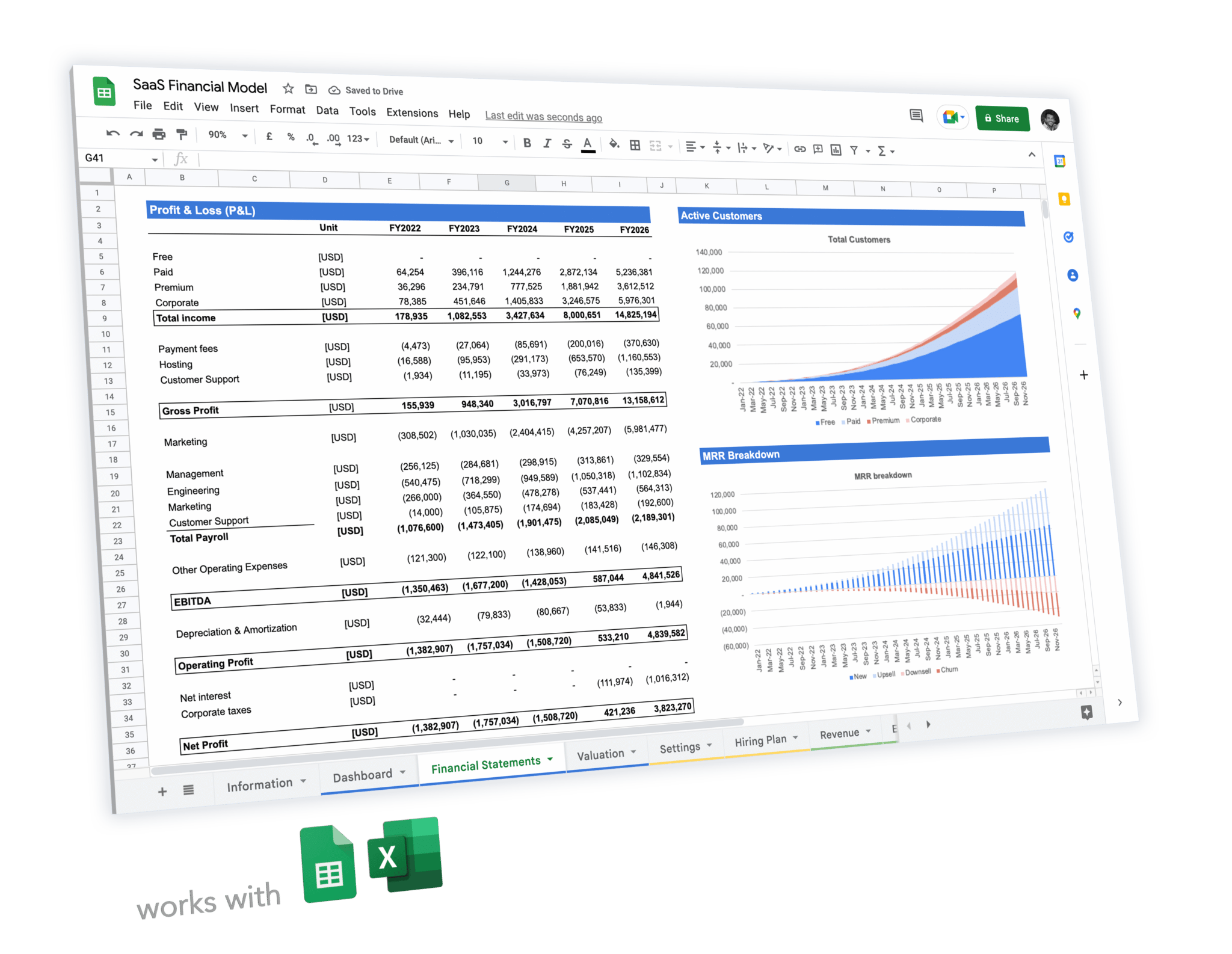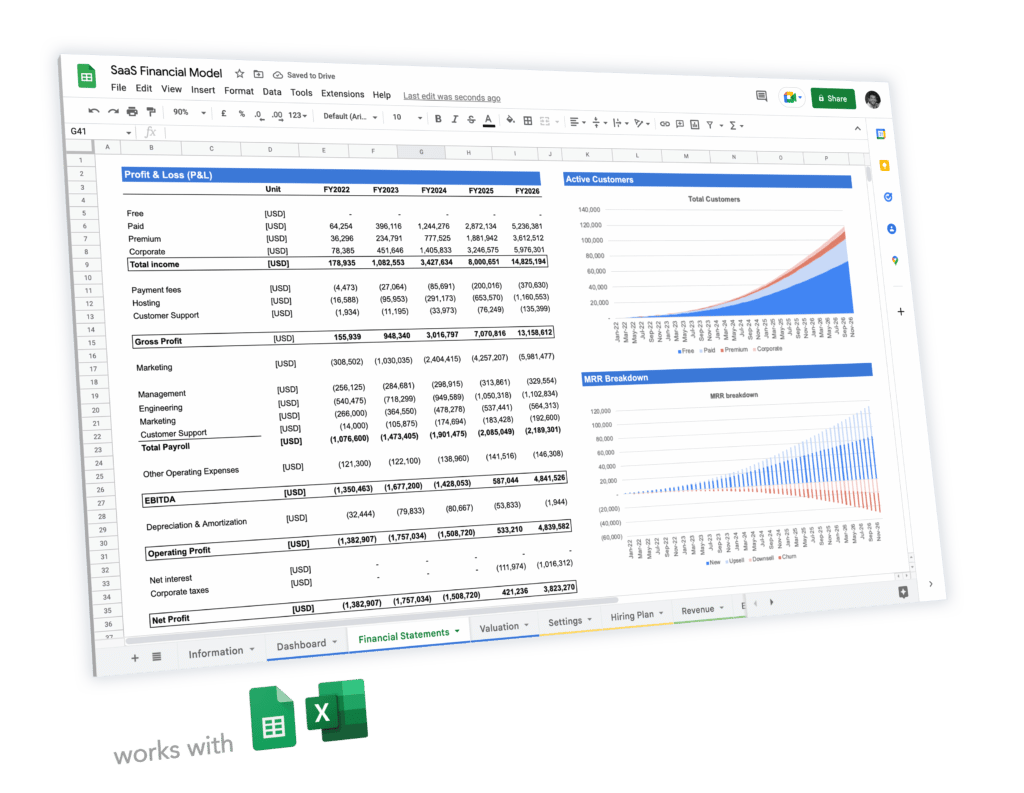 Expert-built financial model templates for tech startups
5-year pro forma financial model
20+ charts and business valuation
Free support