Whether you are raising seed, Series A or higher, in this article we have listed our top picks of the best venture capital firms in Nashville, each with their industry focus and investment size.
So, if you haven't yet started to reach out, here is a good place to start learning about them.
This article is part of a series where we present you the top Venture Capital firms across the US. For the South East, check out our rankings for Atlanta, Miami, Jacksonville and Memphis.
Looking for Tennessee's top startup incubators and accelerators instead? Check out our ranking for Memphis and Nashville.
Top 4 Venture Capital Firms In Nashville, TN
Here's a summary of our top 2 picks for the best venture capital firms in Nashville, Tennessee (in alphabetical order):
| Name | Location | Sector focus | Investment stage | Investment size | Investments |
| --- | --- | --- | --- | --- | --- |
| Altitude Ventures | Nashville, Houston | Healthcare | Seed | $2M – $4M | 15 |
| Martin Ventures | Nashville | Healthcare | Series A, Series A+ | $1M – $3M | 38 |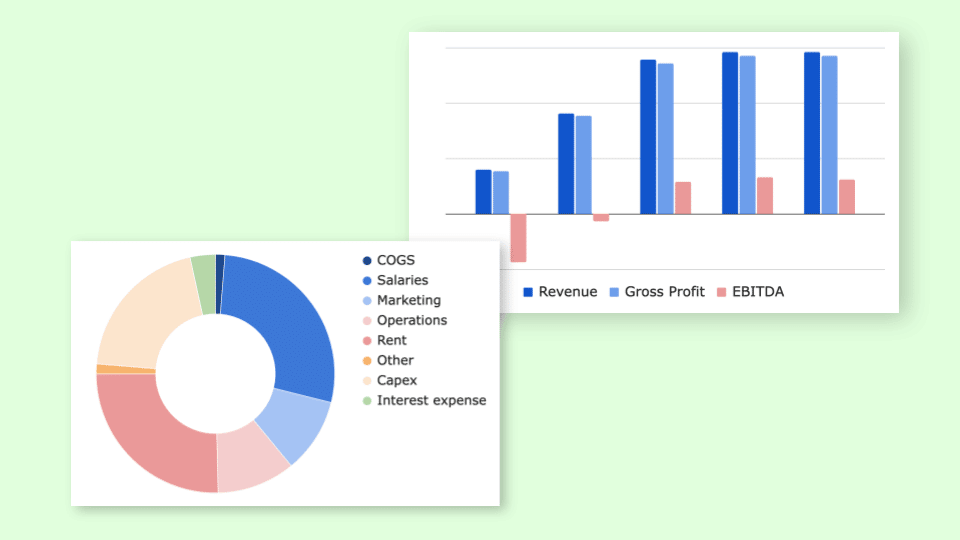 Expert-built templates for tech startups
Investor-friendly

Easy-to-use Excel & PPT templates

CPA-developed financials

30+ charts and metrics
Altitude Ventures is a seed-stage VC firm focusing on accelerating growth for healthcare services and digital health companies. The venture capitalist seeks to enter into value-added partnerships and support early-stage firms' capital financing.
They leverage their industry experience and expertise within the healthcare services and the digital health sectors to help the investee companies recruit talents and accelerate their overall business development. The VC firm supports operations and provides strategic guidance assisting the investee in companies through strategic advice, raising follow-on capital, and negotiating transactions.
The VC firm targets an initial investment of $2 to $4 million and aims to own a meaningful portion of each portfolio company.
Martin Ventures invests in exceptional founders with demonstrated innovative ideas that will transform healthcare. The VC firm targets the entrepreneurs who are applying integrative approaches that simultaneously improve health and reduce the cost of healthcare.
The VC firm brings extensive expertise in operating and building healthcare systems and improving the health of individuals and populations through a wide range of healthcare technologies and services.
Martin Ventures looks for startups with a 50% YoY growth and at least $2million of annual recurring revenue. Their investment size ranges between $1M and $3M.