Top 10 Venture Capital Firms In Poland [2022]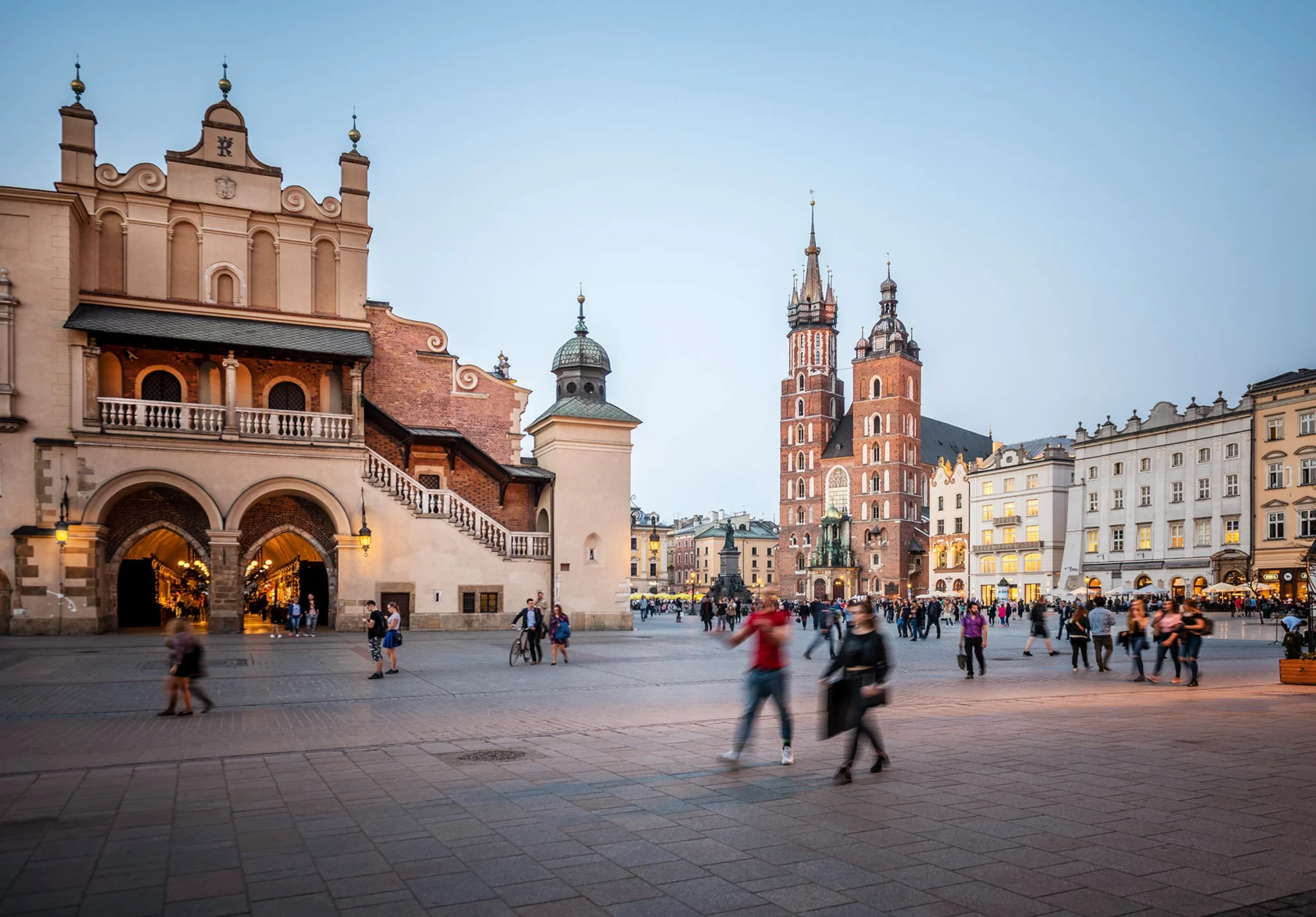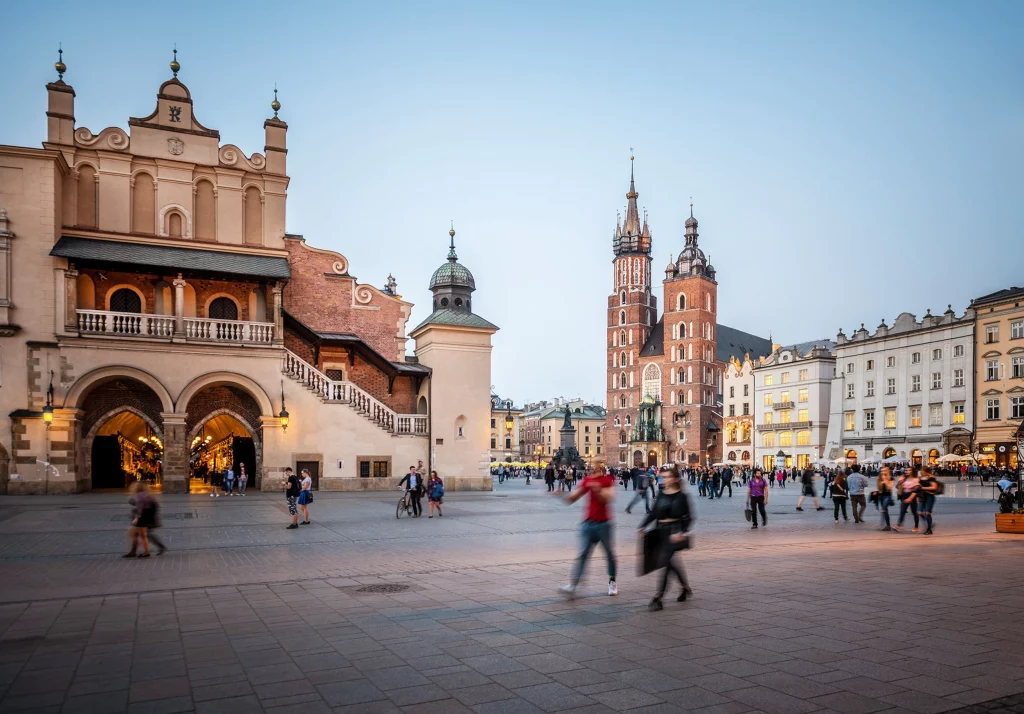 2021 was a record year for startups and venture capital in Poland: VC firms invested over €2.6 billion in 2021 across 379 deals.
Whether you are raising seed, Series A or higher, in this article we have listed in this article our top picks of the best venture capital firms in Poland, each with their industry focus and investment size. So, if you haven't yet started to reach out, here is a good place to start learning about them.
Looking for funding for your startup? Check our ranking for the best incubators and accelerators in Poland.
Top 10 Venture Capital Firms In Poland
Here's a summary of our top 10 picks for the best venture capital firms in Poland (in alphabetical order):
| | | | | |
| --- | --- | --- | --- | --- |
| Name | Sector focus | Investment stage | Investment range | Investments |
| LVenture Group | Tech | Seed | €120K (in average) | 132 |
| Boost Heroes | Sector agnostic | Seed, Series A | €500K | 51 |
| Milano Investment Partners | Tech, Consumer | Seed, Series A | Undisclosed | 36 |
| Xyence Capital | Life Science, Healthtech | Seed, Series A | Undisclosed | 46 |
| 360 Capital Partners | e-Commerce, AI, Robotics | Seed, Series A, A+ | €150K – €2M | 166 |
| MGH7 Venture Capital | Lifestyle, Digital Media, Technology | Seed | Undisclosed | 11 |
| Red Seed | Tech | Seed, Series A | Undisclosed | 10 |
Fundraising?
Download a financial model template, fill it out in minutes and get funded
20+ charts & metrics

Video tutorial

Free expert review
BValue invests in early-stage technology-focused companies. The VC firm gives them access to super active partners, teams, and operational experts who work hand-in-hand with their management teams. B value believes that the best knowledge and advice come from peers. Therefore, they strive to build a real community among their portfolio, advisors, partners, and friends.
The VC firms provide founders with a supportive environment where they can build companies from scratch. The founders leverage Bvalue's knowledge, experience, and connections to build great teams that solve challenging problems.
BValue makes an initial investment of €200K to €1M and targets the seed stage and Series A startups.
Experior Venture Fund invests in companies that have a highly motivated and qualified management team. The companies must have a sustainable competitive advantage and a clear value-based offer for the customer.
Apart from financial support, the Venture fund provides expertise to portfolio companies. They ensure active involvement in the process of building business strategy and coming up with development plans to help the portfolio companies succeed.
The venture capital firm is also actively involved in the process of creating and launching new products, as well as creating effective distribution channels.
Speedup Venture Capital Group is an investment firm that targets technology companies. the Vc firm invests in the founders of companies at the early stages of development. Targeting seed stage and series A firms, the VC firm cooperates with companies within the investment horizon of 3 to 8 years. The venture capitalist commits initial funding of between €50K and €4Million.
Ideally, the firm is interested in companies within the European region, particularly those focusing on consumer internet, electromobility, energy, martech, adtech, IoT, and hardware areas.
Before committing their time, money, and energy, the venture capital firm looks for companies with great market potential and the ability to compete effectively.
Fidiasz EVC is an investment fund that supports businesses committed to creating the best and the most innovative products and solutions. The VC firm combines vision and hardwork to help portfolio companies venture into international markets. Therefore, they provide versatile support in different areas, helping the portfolio companies achieve market success.
The venture capital fund has over two decades of operating international business. The experience includes research and design, products and technology development, production, marketing, sales, and M&A.
Inovo Venture Partners supports exceptional founders by creating an environment that enables them to build rapidly growing technology companies. The VC firm identifies and funds companies with unique technology solutions and the products clients love. Ideally, the VC firm targets CEE-based technology companies ready to conquer international markets. Over the years they have been operational, the Vc firm has shown particular interest in companies venturing into SaaS, Marketing, Education, and Technology.
Inovo was founded in 2011 and has assets of over €6.79 million in its management, which the first invest in high-performance companies. The VC firm's initial investments fall between €500K and €5M.
Fundraising?
Download a financial model template, fill it out in minutes and get funded
20+ charts & metrics

Video tutorial

Free expert review
Market One Capital is a venture capital firm investing in seed-stage marketplace firms with at least several months' traction. The VC firm's initial investment amount is between EUR 200,000 and EUR 1.5Million in total per single project. They prefer to lead investment rounds, but they are equally comfortable being part of an investment syndicate.
Market One Capital is supported by InnovFin Equity with the financial backing of the European Union under the Horizon 2020 financial instruments. While their legendary externalities are often invisible, they are critical to the long-term success of many companies.
Movens Venture Capital supports founders with a passion for building global technology companies. The VC firm is an initiative of former entrepreneurs who have extensive experience building technology companies and scaling them to reach the international stage.
Typically, the VC firm invests in seed-stage and Series A Polish companies. Their initial investments fall in the range of €250K to €1M. They focus their investments on Fintech, Martech, e-Commerce, logistics, Medtech, and deep-tech companies; their objective is to build companies that shall revolutionize traditionally large companies through machine learning and artificial intelligence.
Sunfish Partners is an early-stage VC firm that targets deep tech startups in Poland. The VC firm invests in pre-seed and seed-stage companies, with their typical initial investment being €500K, while they make follow-on investments in the subsequent rounds.
Sunfish Partners will not focus just on some specific industries. Instead, they focus on the technologies that have the potential to create fundamental change, and they look for founders with solid expertise in data science or engineering. In addition, they invest in B2B business models over B2C business models and software over hardware companies.
TDJ Pitango Ventures invests in technology companies focusing on building innovative solutions that shape the future. The VC firm uses the brilliant money investment formula to provide ongoing support to the best founders and work on scaling their startups globally. The VC firm concentrates on the early and growth stages, investing between $1M and $5M per round into startups with solid technology and operating in large or quickly growing markets.
They look for firms with global potential and commit their resources to work with the portfolio companies to achieve success.
EEC ventures is an investment firm focusing on helping entrepreneurs build successful business ventures. The VC firm supports founders whose core objective is to construct world-changing technologies that will digitize industries. Their core focus is supporting brave and innovative entrepreneurs in implementing their vision. EEC ventures look for seed-stage firms and those at the startup expansion stage and invest for seven years. Their ideal investment range falls between PLN 1 Million to 10 Million.
Fundraising?
Download a financial model template, fill it out in minutes and get funded
20+ charts & metrics

Video tutorial

Free expert review