Fix Auto USA Franchise: Revenues, Costs & Profits (2023)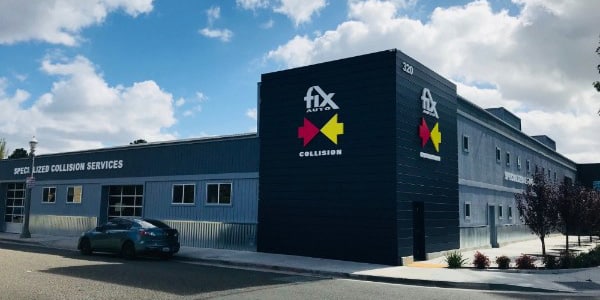 With 179 locations in the US, of which 170 are franchised-owned, Fix Auto USA is one of the leading player in the vehicle collision repair niche in the country. If you're looking for a solid, recession-proof car repair franchise, Fix Auto USA may be your best option.
Yet with an initial investment of $1,618,000 on average, it's not one of the most affordable franchise in the industry. What about the profits? Is this worth investing the $1.6 million upfront?
In this article we're looking at Fix Auto USA and its Franchise Disclosure Document to find out how much it (really) costs, how profitable it is, and whether you should buy the franchise. Let's find out!
Key stats
What is Fix Auto USA?
Fix Auto USA is a chain of franchised owned body shops offering auto collision repair services to vehicle owners in the US.
The automotive company was established in 1997 by collision repair experts Erick and Shelly Bickett and is based in California.
Fix Auto USA is a subsidiary of Driven Brands and provides a full range of services, including collision repair, fender repair, dent repair, paint repair, windshield repair and bumper repair.
The company launched its franchise system in 2011. Today, Fix Auto USA operates 170 franchises in the US.
Fix Auto USA franchise: pros and cons
The pros:
Centrally managed claims processes: The franchisor integrates and manages all claims from its San Diego headquarters.
Latest technology: The franchisor uses cutting-edge technology and repair methodologies to ensure quality services.
Marketing support: The franchisor's comprehensive marketing support in the form of ad templates, co-op advertising, regional advertising and SEO helps business owners penetrate the target market with ease. The franchisor combines this with an entrepreneurial spirit many clients crave.
Financial support: Fix Auto USA has preferred relationships with third-party sources to help brand owners cover the franchise fee, startup costs, inventory, equipment, accounts receivable and payroll.
Training: The franchisor offers 6-10 hours of on-the-job training and 16-20 hours of classroom training to help franchisees run successful businesses. The ongoing support covers lease negotiation, security and safety procedures, site selection, field operations and anything else that may directly impact your franchise.
The cons:
No absentee ownership: The franchisor doesn't allow passive ownership.
Can't be run from home/as a mobile unit: Franchises must operate from physical locations.
No exclusive territories: The franchisor doesn't provide exclusive territory rights, meaning franchisees may compete for clients with other Fix Auto USA franchises.
Not a part-time investment opportunity: The franchises can't be run part-time or as a side business.
Strong competition: Other car repair shops such as Meineke, Maaco, Christian Brothers Automotive or Ziebart to name a few.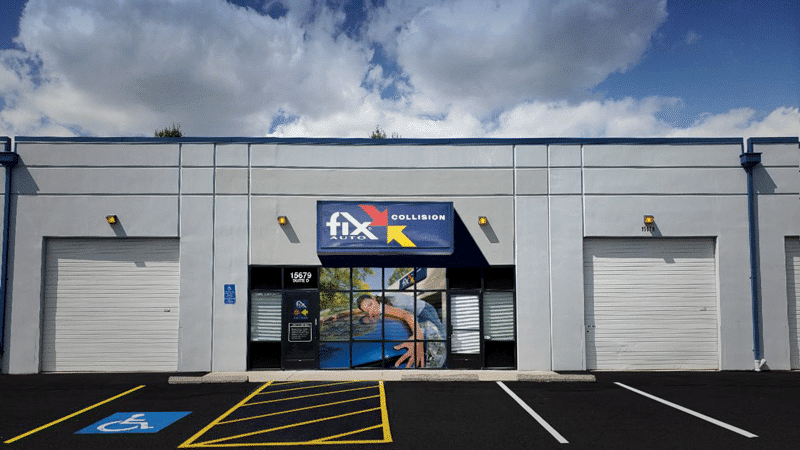 How much does a Fix Auto USA franchise cost?
You would have to invest, on average, $204,000 to open a Fix Auto USA franchise business.
As for the investment, what are you paying for exactly? Well, you are paying for a number of startup expenses. The investment covers all the start-up costs you may need to open a Fix Auto USA franchised business.
You must pay the franchisor an initial franchise fee of $10,000. In addition to this franchise fee, the investment also pays for:
Formulation costs: integration fee, initial training, signage, leasehold improvements, permits, business licences, etc.
Equipment: office equipment, supplies, computer systems, and software.
Initial Marketing: initial local advertising
Operating costs: insurance, initial inventory, rent, utilities, uniforms, additional funds for 3 months, etc.
Startup costs
Here's the full breakdown of costs:
How much revenue does a Fix Auto USA franchise make?
On average, a Fix Auto USA franchise makes $1,418,000 in revenue per year. This is the average revenue per auto shop for 134 of the 171 franchised shops operating in all of 2020.
Here's the breakdown between these 134 shops based on their revenue per year. As you can see, revenue per shop varies significantly from the lowest ($508,000) to the highest ($7,149,000) as per the Franchise Disclosure Document.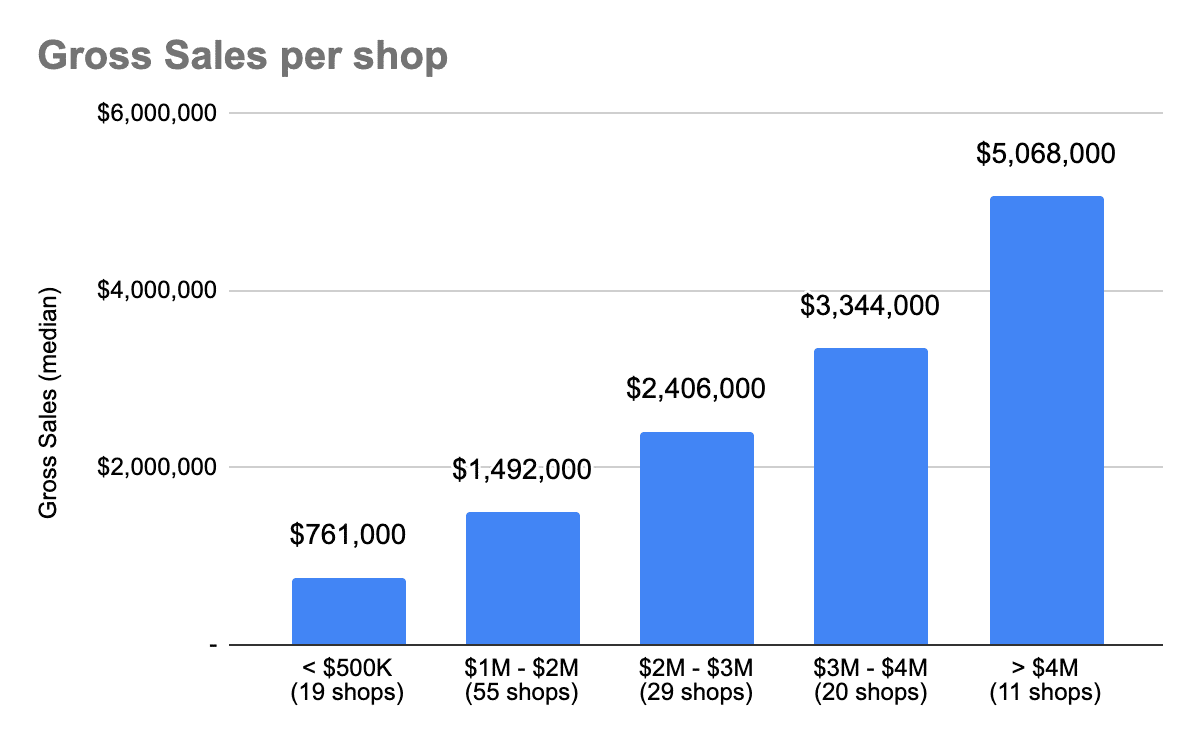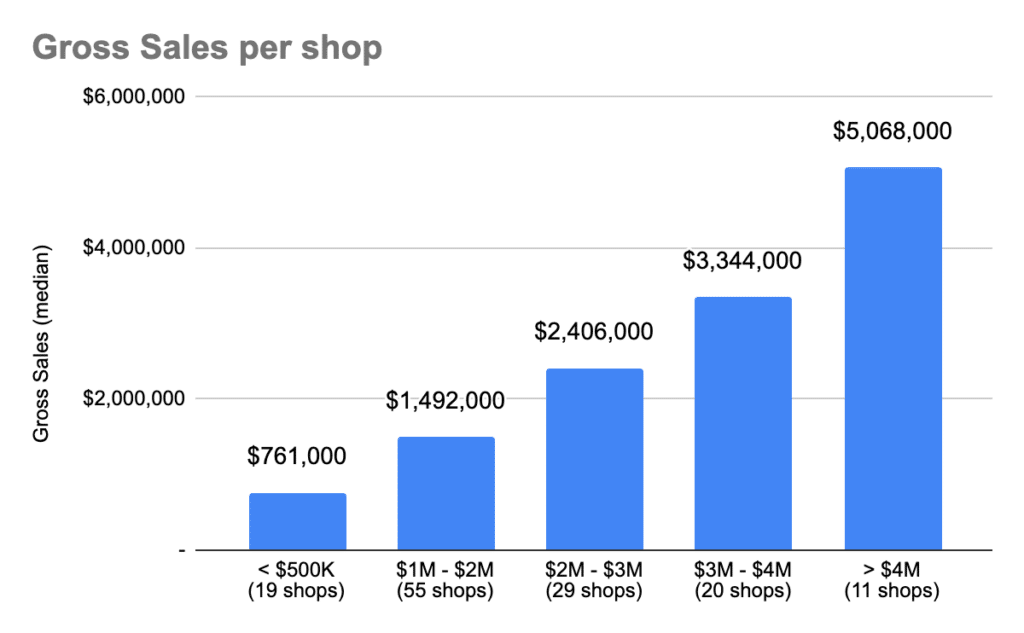 How profitable is a Fix Auto USA franchise?
We estimate that a Fix Auto USA franchise makes $227,000 in profits per year on average.
That's a 16% EBITDA margin, in line with car servicing and automotive franchises (10-15% as per our own benchmarks). Therefore, it's safe to say that Fix Auto USA is a profitable franchise, in line with the industry.
Is a Fix Auto USA franchise a good investment?
Are the profits worth the investment cost? Indeed, as a franchisee you would need to find loan(s) and/or investors to fund the initial investment of $204,000. So it's important for you to know how long you would need to reimburse that upfront cost.
We found that Fix Auto USA has a good payback: 10 years on average. In other words, you would need on average 10 years to use the profits generated by your franchise to reimburse any creditors and investors who invested in your business.
Even though not the best across the industry, it's a good payback period. As such we do consider Fix Auto USA to be a great franchise investment if you're considering getting into the car repair franchise industry.
Disclaimer: This content has been made for informational and educational purposes only. We do not make any representation or warranties with respect to the accuracy, applicability, fitness, or completeness of the information presented in the article. You should not construe any such information or other material as legal, tax, investment, financial, or other professional advice. Nothing contained in this article constitutes a solicitation, recommendation, endorsement, advertisement, or offer to buy or sell any franchises, securities, or other financial instruments in this or in any other jurisdiction in which such solicitation or offer would be unlawful under the franchise and/or securities laws of such jurisdiction.
All content in this article is information of a general nature and does not address the detailed circumstances of any particular individual or entity. Nothing in the article constitutes professional and/or financial and/or legal advice, nor does any information in the article constitute a comprehensive or complete statement of the matters discussed or the law relating thereto. You alone assume the sole responsibility of evaluating the merits and risks associated with the use of any information or other content in this article before making any decisions based on such information or other content.