Hardee's Franchises Make $1.2M Revenue (2023 Stats)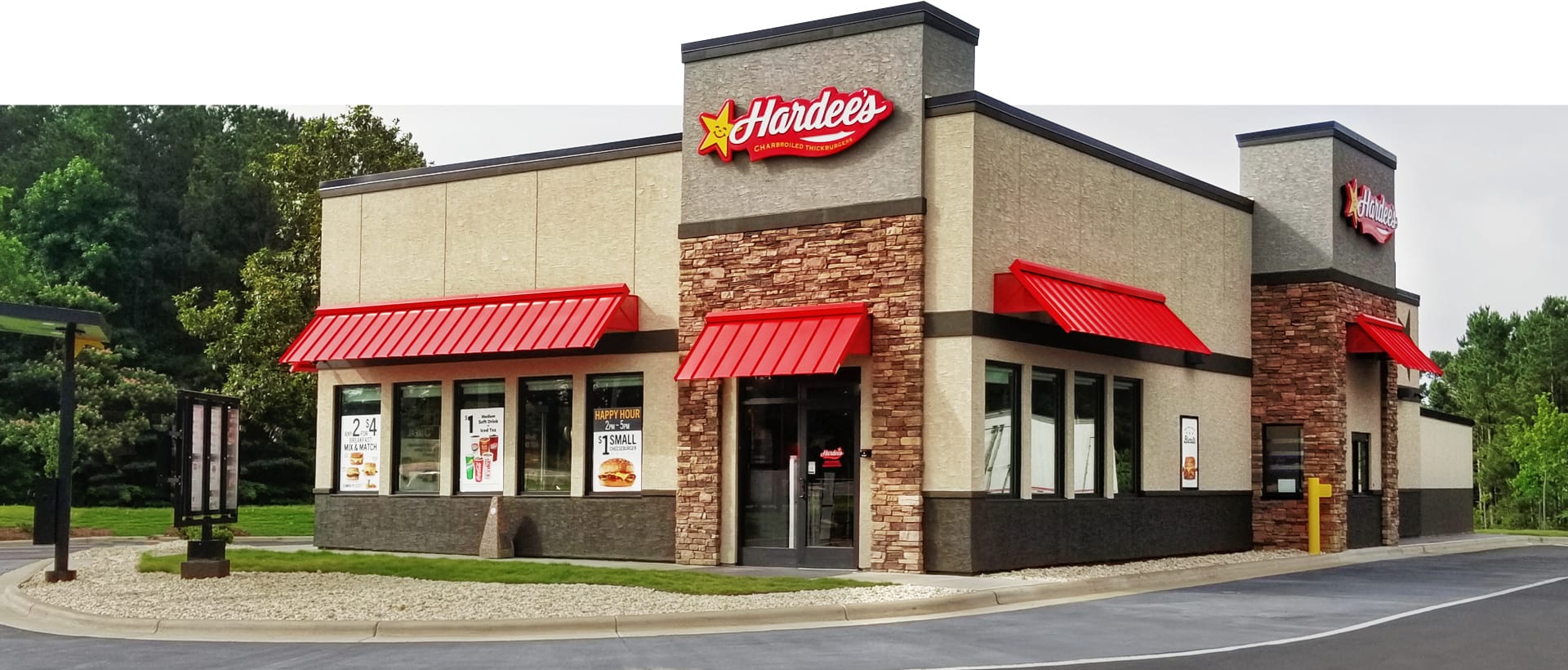 This article was updated with the 2023 Franchise Disclosure Document
With 1,720 restaurants in the US alone and over 3,800 locations worldwide, Hardee's is one of the most recognisable fast food franchise brand, especially in the Southeastern and Midwestern US.
Yet, with a whooping $2.3 million investment cost, as a franchisee you may wonder whether opening a Hardee's restaurant really is a good investment.
In this article we'll answer this question by looking at Hardee's and its financials. We'll see how much you can really make with this business, how much it costs and whether this is a good investment. Let's find out!
Key stats
| | |
| --- | --- |
| Franchise fee | $25,000 |
| Royalty fee | 4.0% |
| Marketing fee | 5.5% |
| Investment (mid-point) | $2,370,000 |
| Average sales | $1,192,000 |
| Sales to investment ratio | 0.5x |
| Minimum net worth | $1,000,000 |
| Minimum liquid capital | $300,000 |
Source: Franchise Disclosure Document 2023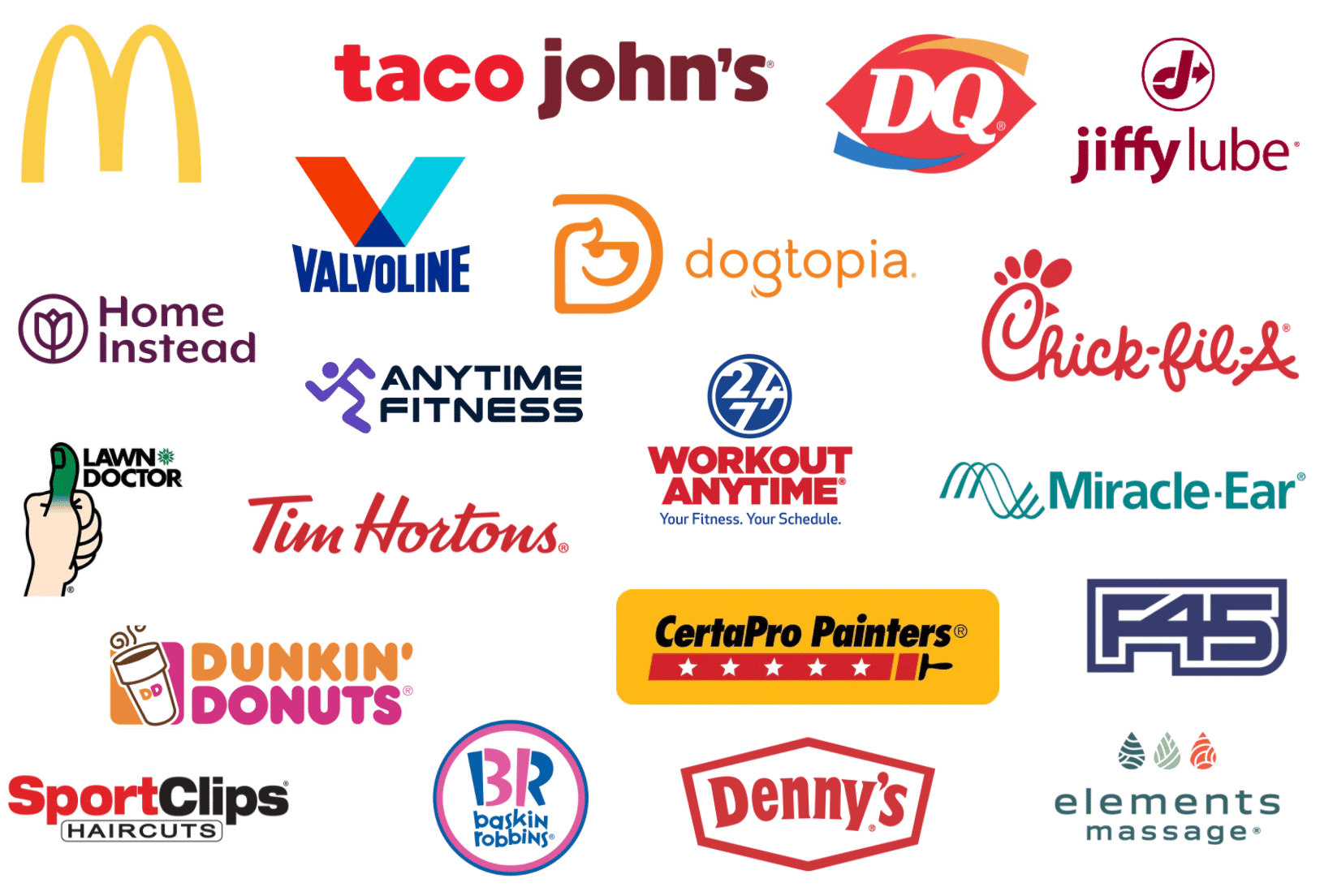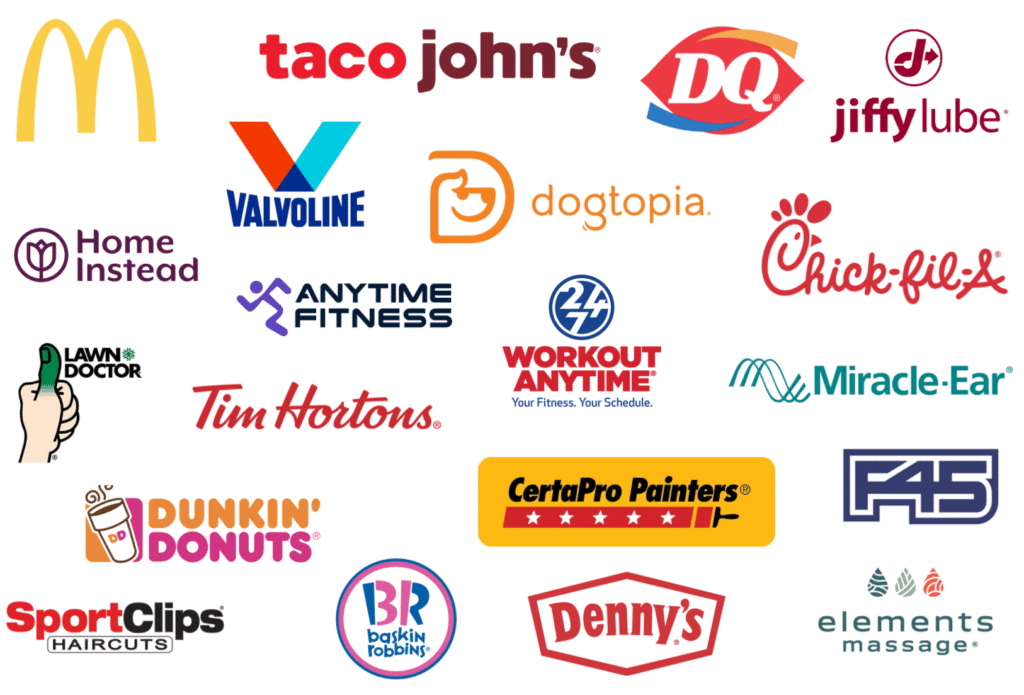 Compare Hardee's vs. 1,000+ franchises
Investment, turnover, royalties, profits and more
What is Hardee's?
Hardee's franchise is an American fast-food chain with more than 1,720 locations located throughout the Southeastern and Midwestern United States.
The chain store was founded in 1960 by Wilber Hardee, with its headquarters in Greenville, North Carolina.
It is best known for its 100% Black Angus Thickburger sandwiches, hand-breaded chicken tenders, made-from-scratch biscuits, and other related quick-serve menu items.
Hardee's started its franchising journey in 1961. Today, the chain is operated by CKE Restaurants Holdings, Inc. ("CKE") which is headquartered in Franklin, Tennessee.
The chain has also expanded massively since its founding. As of today, Hardee's franchise has over 3,800 franchised and company-operated restaurants in 44 states and 43 foreign countries.
Hardee's franchise pros and cons
Operating a Hardee's franchise has some advantages and disadvantages.
Pros
Solid corporate support: Hardee's has put in place strong franchisee support to ensure the success of its franchisees. The CKE support team provides new franchisees with site selection, restaurant design, construction, and equipment orders, as well as senior management support.
Comprehensive training: The franchisor offers new franchisees extensive training to get them on board. They have an 8-week franchise training program which includes classroom and on-the-job training. This helps franchisees understand Hardee's restaurant concept and be set for growth and profitability from the onset.
Wide and varied menu: Hardee's is well known for its great menu of tasty foods. From its premium thick burgers, bacon-topped burgers, and crispy chicken sandwiches, as well as other tasty related foods, Hardee's is well-packed and serves a diverse community. It sets the franchise apart from its competition by enabling it to open restaurants in locations with different religious and cultural beliefs, like the Middle East.
Proven Business Model: Hardee's brand has been operating for more than 60 years. Having served different localities and maintained their signature thick burgers and other delicacies, they have a well-established business culture. They advise new franchisees on which business strategies will work for them and which will not.
Fast-growing brand: Hardee's is a steadily growing brand. Currently, it has a presence in 44 US states and 43 locations globally and is still growing. This gives new franchisees the potential for growth and expansion of their business.
Global presence: Hardee's boasts of having locations all over the world. It is a well-known franchise with locations in the United States, the Middle East, Latin America, and Asia. New franchisees can easily market the brand's products and are guaranteed easy market penetration.
Cons
No financial assistance: Hardee's does not offer franchisees any financial assistance to establish their restaurants. Also, the franchisor or its affiliates do not guarantee any lease, obligation, or note.
Previous franchise or restaurant experience: To become a Hardee's franchisee, you're required to have run a franchise previously or have worked in the restaurant industry. This can be a limiting factor for investors drawn from the general industry. The franchisor also limits the number of initial units that can be opened to a minimum of three, which can be costly.
No territory protection: Hardee's franchise does not offer any exclusive territory protection to any franchisee. This is a big challenge for newly established franchisees. They face competition from franchises granted by the parent company or from competitive brands controlled by the franchisor.
Competition: Just like any other business, competition is a big challenge for Hardee's restaurant. The industry has seen the entrance of market leaders like Burger King, which leads to fewer sales and profitability.
No absentee ownership: Hardee's franchise does not allow semi-absentee ownership. Franchisees are required to fully manage their restaurants. As a result, Hardee's franchise is not a good choice for investors seeking a passive investment.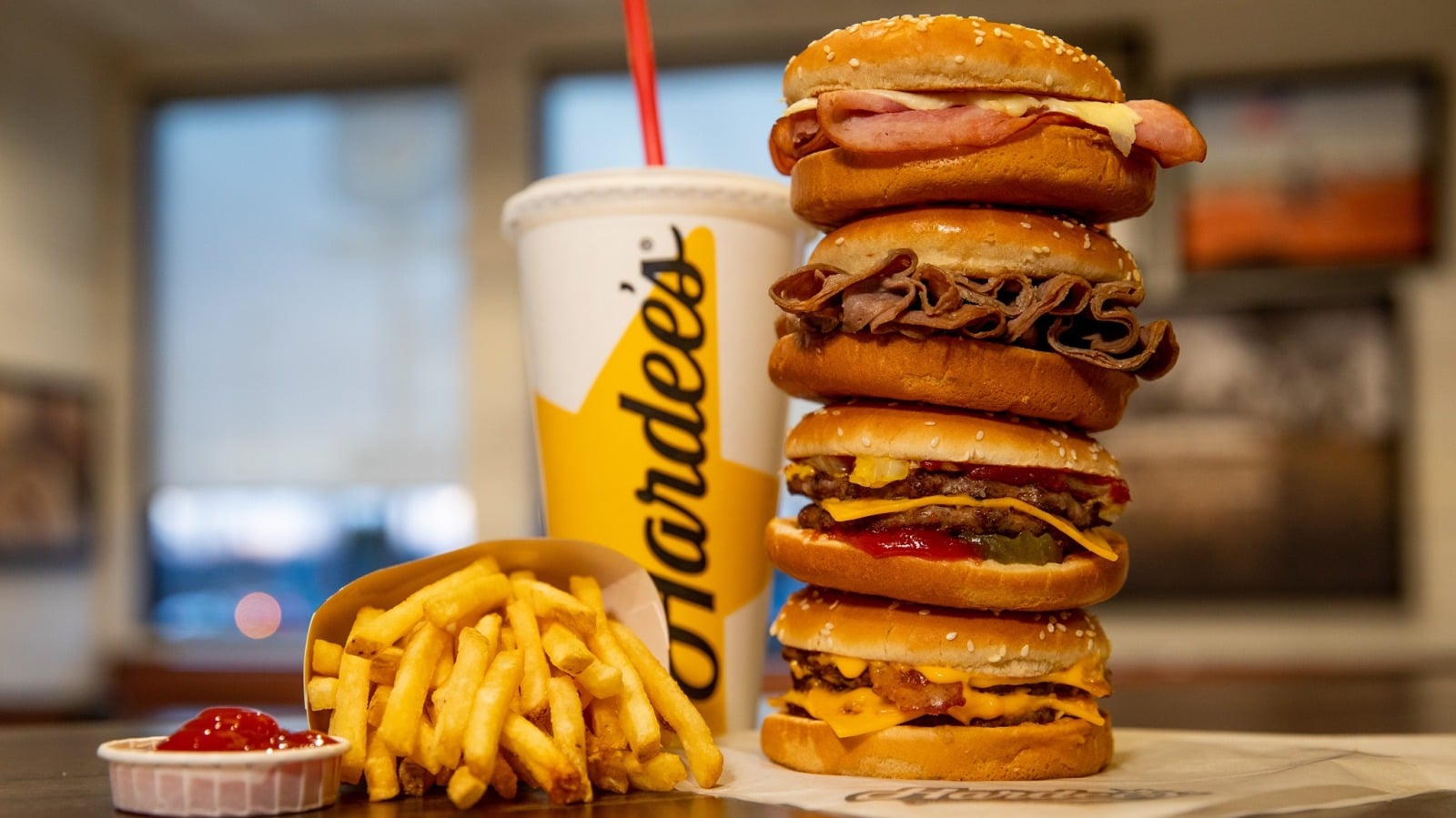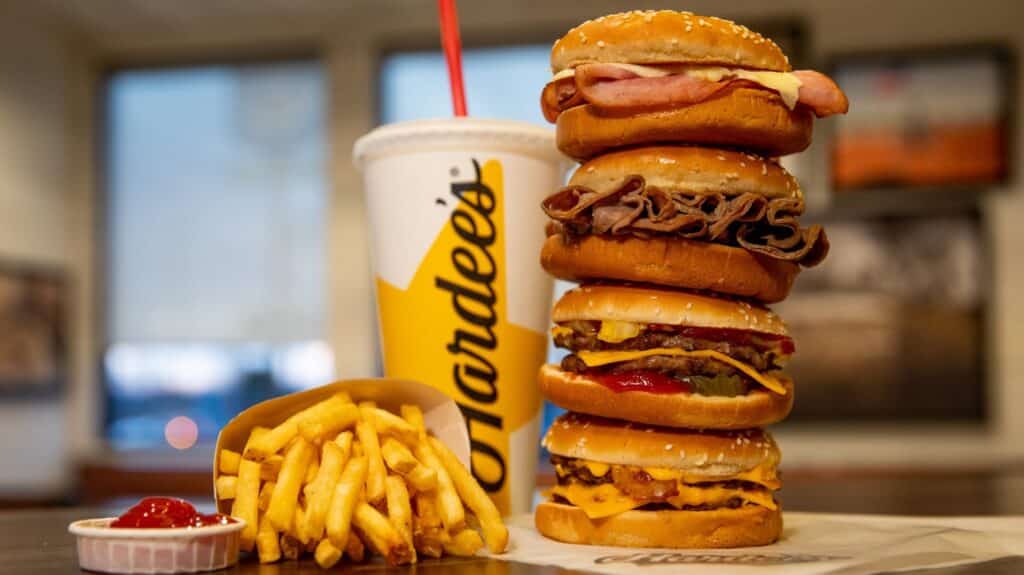 Hardee's franchise costs
To begin a Hardee's franchise, you need to invest a total of $2,370,000. Including the initial franchise fee of $25,000, the investment amount covers $55,000-$95,000, which you must pay to the franchisor.
The investment amount can vary depending on unique factors, as it is just an estimated average; for example, different locations (small towns or big cities) can cause differences in real estate/building costs. According to the latest FDD, the investment range is usually between $1,303,000 and $3,436,000.
The initial investment amount payable to you should cover all types of expenses ( required at the start of a fast-food restaurant). From build-out costs to preliminary operating expenses, as well as the fees to the franchisor, it covers it all. To be precise,
Fees to the Franchisor include Initial Franchise Fee and Opening Training Support Team Fee.
Build-Out Costs include building, site improvements, equipment, Soft Costs, Signage, and Point of Sale System.
Preliminary Operating Expenses include Initial Training, Pre-Opening Costs, and an additional fund as the runway for the first 3-6 months' losses.
Here's a summary of the various costs you should pay:
| Type of cost | Low | High |
| --- | --- | --- |
| Initial franchise fees | $55,000 | $95,000 |
| Build-out costs | $1,070,000 | $2,915,000 |
| Operating expenses | $188,000 | $333,000 |
| Total | $1,303,000 | $3,436,000 |
Source: Franchise Disclosure Document 2023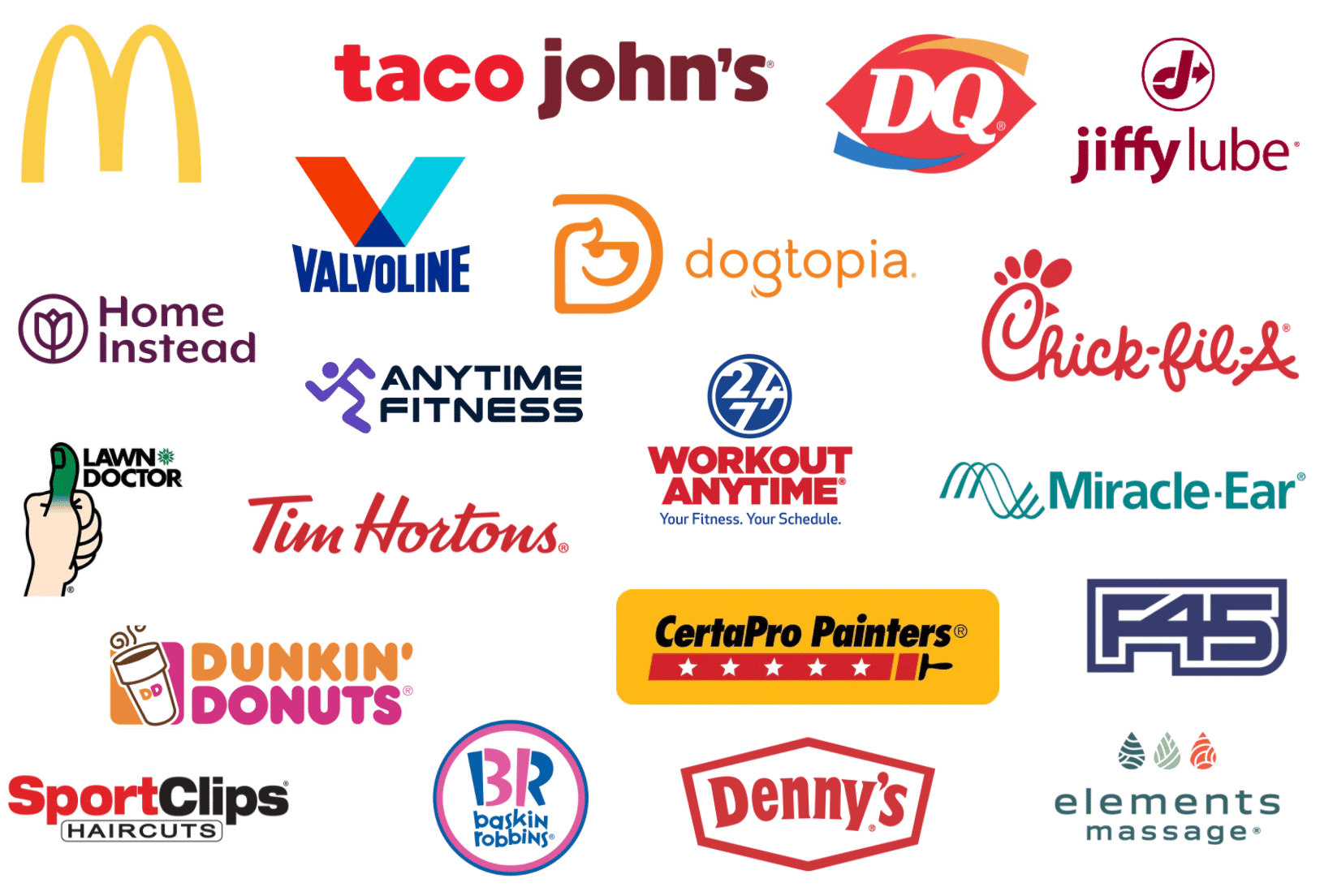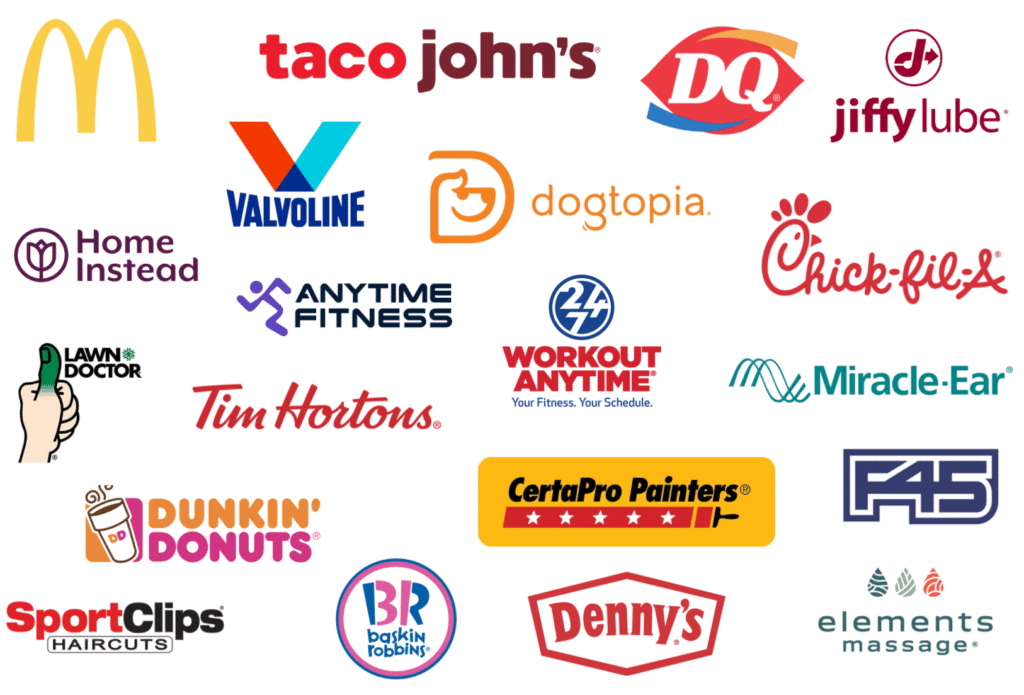 Compare Hardee's vs. 1,000+ franchises
Investment, turnover, royalties, profits and more
Hardee's franchise revenue
On average, a Hardee's franchise makes $1,192,000 in sales annually.
This number is the median sales of the 1,313 Hardee's franchised restaurants in 2022. Sales increased by +4% from 2021 to 2022.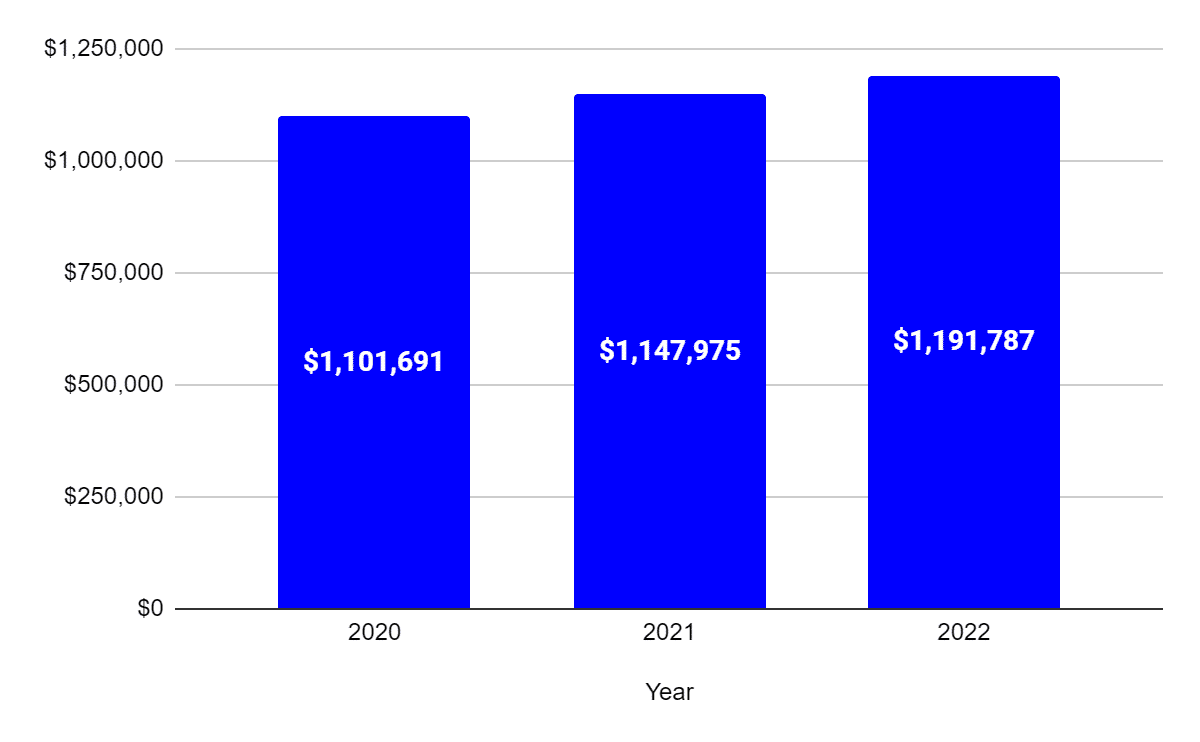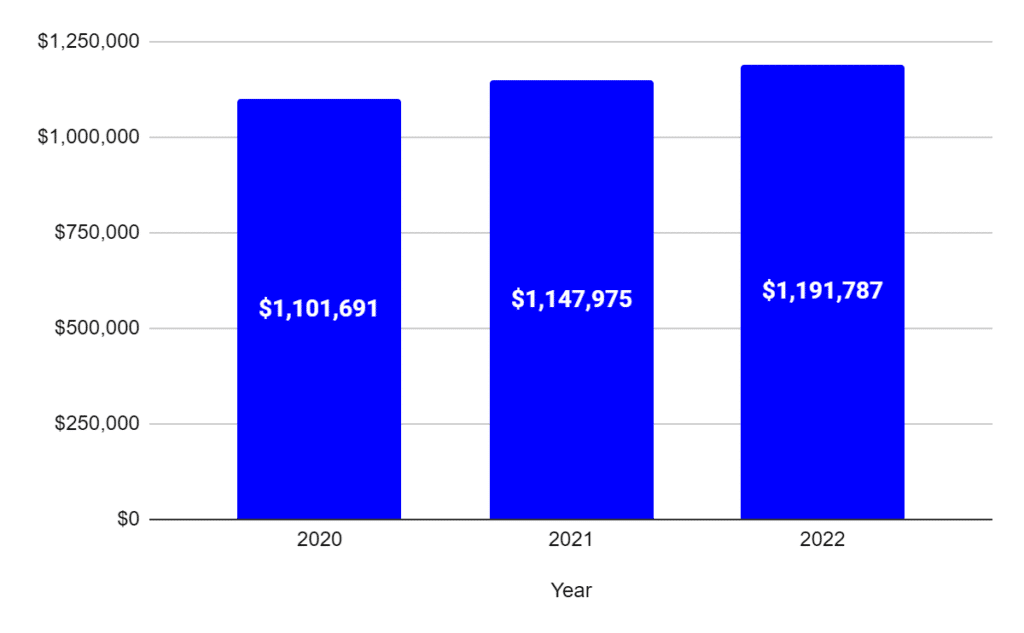 Hardee's franchise profits
On average, a Hardee's franchise makes $149,000 in profits per year. This corresponds to an adjusted EBITDA margin of 13%, slightly below vs. the industry average.
What's great about Hardee's is that they provide a lot of financial information in their Franchise Disclosure Document. Unfortunately though, the information on costs (like COGS, labor costs, marketing rent, etc.) is only available for the 191 company-owned restaurants vs. the 2,000+ franchise-owned units.
That being said, we have estimated profits using the relevant company-owned restaurant metrics. For example, COGS represent on average 27.5% of sales, and labor costs represent 33.4% on average.
| Profit-and-loss | Amount ($) | As % of sales |
| --- | --- | --- |
| Sales | $1,147,975 | 100% |
| COGS | $(315,693) | 27.5% |
| Gross Profit | $832,282 | 72.5% |
| Labor | $(383,424) | 33.4% |
| Marketing and royalty costs | $(109,058) | 9.5% |
| Other OpEx | $(191,253) | 16.7% |
| Adjusted EBITDA | $148,548 | 12.9% |
Source: Franchise Disclosure Document 2023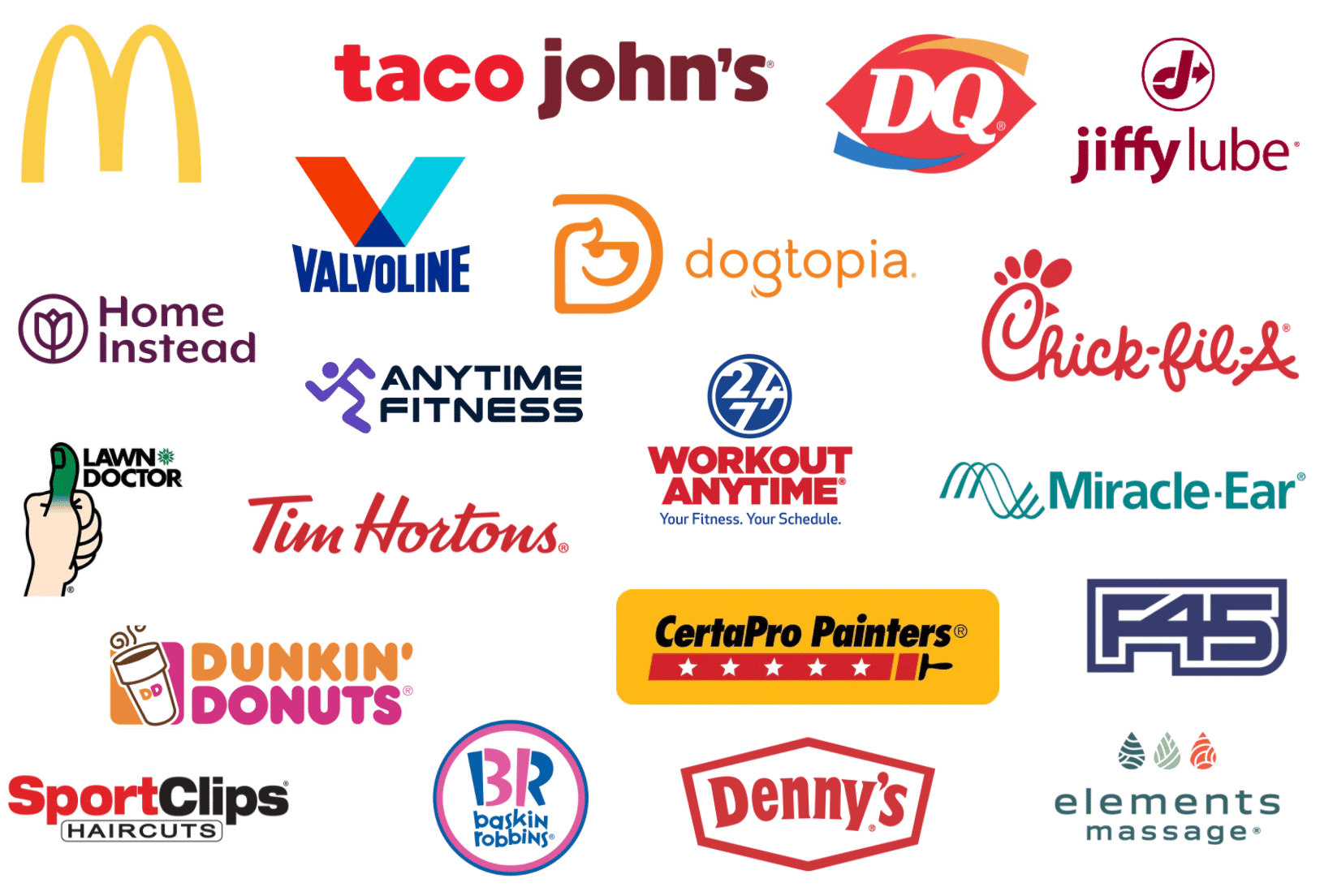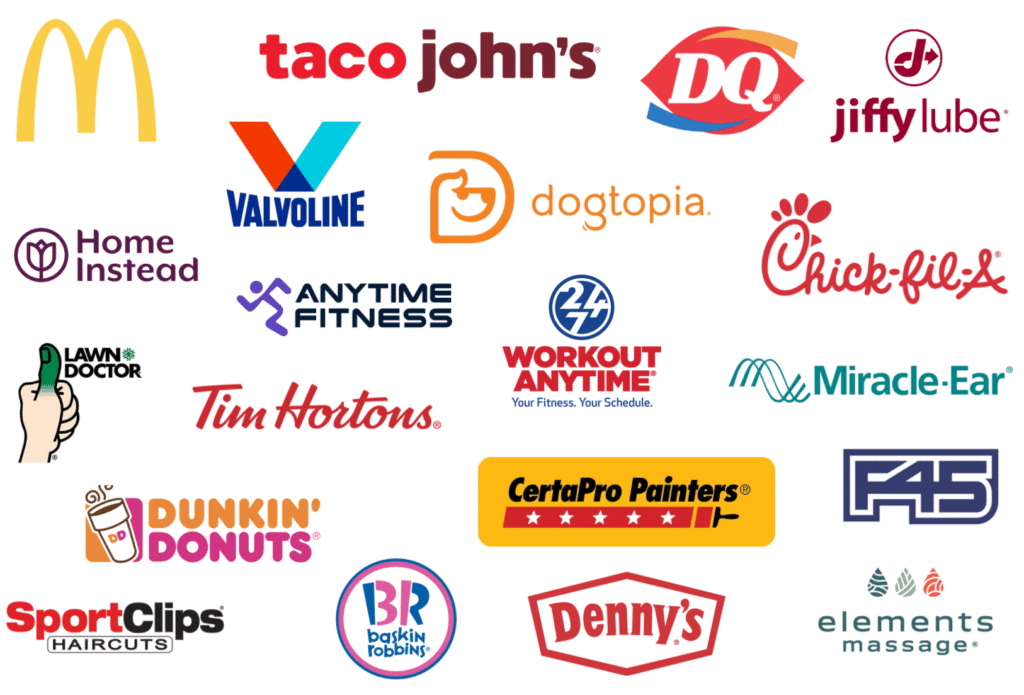 Compare Hardee's vs. 1,000+ franchises
Investment, turnover, royalties, profits and more
Disclaimer
Disclaimer: This content has been made for informational and educational purposes only. We do not make any representation or warranties with respect to the accuracy, applicability, fitness, or completeness of the information presented in the article. You should not construe any such information or other material as legal, tax, investment, financial, or other professional advice. Nothing contained in this article constitutes a solicitation, recommendation, endorsement, advertisement, or offer to buy or sell any franchises, securities, or other financial instruments in this or in any other jurisdiction in which such solicitation or offer would be unlawful under the franchise and/or securities laws of such jurisdiction.
All content in this article is information of a general nature and does not address the detailed circumstances of any particular individual or entity. Nothing in the article constitutes professional and/or financial and/or legal advice, nor does any information in the article constitute a comprehensive or complete statement of the matters discussed or the law relating thereto. You alone assume the sole responsibility of evaluating the merits and risks associated with the use of any information or other content in this article before making any decisions based on such information or other content.