Choosing a sports franchise can be a daunting task. With various options spanning swimming schools to esports leagues, potential franchisees have a plethora of options to choose from.
In this article, we aim to simplify that choice. We're ranking top sports franchises, taking into account critical factors like investment costs, franchise and royalty fees, and the reputation of each brand.
From Aqua-Tots Swim Schools with its specialized children's programs to XP League, a newcomer that's rapidly expanding in the esports scene, we've scrutinized the ins and outs of each business.
Whether you're an aspiring franchisee or simply a curious reader, this article will offer insights into the strengths and weaknesses of each franchise.
Aqua-Tots Swim Schools

Aqua-Tots Swim Schools is a leading franchise that operates a chain of locally owned swim schools to support the specific needs and well-being of children. Franchising since 2007, Aqua-Tots Swim Schools now has active locations throughout the US, where they've opened over 115 franchises.
Established in 1991 by Paul Preston and Ron Sciarro, Aqua-Tots Swim Schools provides professional swimming lessons to children of different ages and backgrounds, equipping them with a vital skill they may need beyond their childhood years.
Built around an inspiring story about a teenage lifeguard, Aqua-Tots Swim Schools is confident in its mission to change lives and potentially save them by imparting an important skill to children of all ages.
Aqua-Tots Swim Schools offers four swimming levels to suit children of different ages, including infant and toddler swim lessons, children's swim lessons, advanced swim lessons, and additional swim lessons.
Besides, the swim school franchise also provides additional swimming programs, including the special needs aquatic program (S.N.A.P), fast track, aqua-tots swim club, aqua-tots swim team, and adult swim lessons.
British Swim School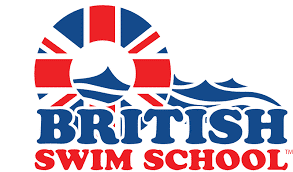 British Swim School is a learn-to-swim provider owned by Buzz Franchise of Brands, headquartered in Virginia Beach, Virginia. It offers swimming lessons for people of all ages, from 3-month-old children to adults.
British Swim School was founded in 1981 and has become a trademarked franchise for its gentle teaching methods and survival-first approach to helping people of all experience levels become safer, stronger swimmers. The school began franchising in 2011, expanding into multiple locations across Canada and the United States. As of 2023, it had opened 155 locations, including 159 franchises in the US.
With improved methods for teaching the safest swim skills in a fun way, the British Swim School offers passionate franchise owners a tremendous business opportunity to revolutionize the life-long skill of swimming and combat child drowning in the communities they serve.
British Swim School is well positioned in a growing industry and was ranked #352 in Entrepreneur's 2023 Franchise 500 list.
D-BAT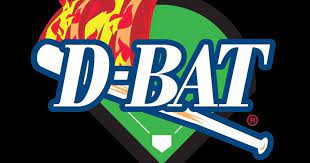 D-BAT is one of the leading baseball and softball training facilities in the US that has been in business since 1998, when it was founded by Cade and Kyle Griffis. Based in Carrollton, Texas, D-BAT offers private baseball and softball lessons, annual camps, and cages for rental.
It is a creation of two leading American brands, Easton and Rawlings, and provides a uniquely immersive experience to anyone willing to learn from the best. Apart from the helpful baseball and softball lessons, many D-BAT locations also sell a wide range of products, including wood bats, training aids, apparel, batting gloves, custom uniforms, lids, and other accessories.
D-BAT started its franchising operations in 2007, and for over a decade, it has impacted the careers of many sports lovers across the US.
Today, D-BAT operates in over 143 franchised locations worldwide, with over 138 franchises in the US, becoming the premier baseball and softball training facility for many aspiring ballplayers in the US and beyond.
Goldfish Swim School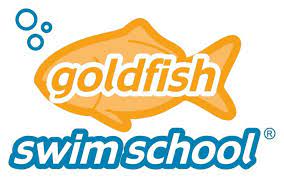 Goldfish Swim School is a chain of swim schools that takes pride in teaching children how to swim safely, confidently, and happily.
Founded in 2006 by Chris and Jenny McCuiston, Goldfish Swim School is headquartered in Michigan and brings a unique experience to swimming with its The Science of SwimPlay approach, which is all about merging play with swimming in a safe environment.
By targeting kids from as young as 4 months old, Goldfish Swim School has set itself apart from the rest, bringing the much-needed fun to swimming lessons to ensure every child lives their best lives while acquiring useful safety and socialization skills to shape their future.
Serving over 150,000 swimmers every week and with over 2000 instructors nationwide, Goldfish Swim School continues to disrupt the million-dollar industry and currently operates in over 151 franchised locations worldwide.
In addition, the swim school has successfully opened over 145 franchises in the US, where it continues to provide a full range of swimming solutions for kids, including swim lessons, swim assessments, family swim, parties, jump start clinics, and W.A.T.E.R. safety presentations.
Overtime Athletics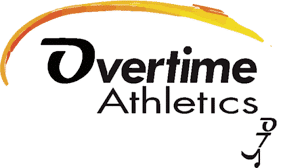 Overtime Athletics is a premier after-school sports franchise for children aged 3-14. Since it was established in 2003 by Chris Whelan and Chris Horich, Overtime Athletics has helped many people discover their potential by combining a high-quality curriculum with qualified teachers to offer detailed sports programs and fun activities to communities, leagues, organizations, recreation facilities, and schools.
Headquartered in Virginia, Overtime Athletics introduces kids to the fundamentals of various sports, including tennis, soccer, football, hockey, baseball, cheerleading, running, basketball, and much more.
In a nutshell, the sports performance franchise provides neatly structured programs that include before and after school programs, summer camps, preschool programs, birthday parties, break camps, clinics, and leagues, before and after care extended play, OTA fundraiser camp, and home school and/or neighborhood sports pods.
Franchising since 2016, Overtime Athletics has worked with over 700000 children across the US while expanding its prime territories to more than 35 franchised locations nationwide.
Today, Overtime Athletics presents entrepreneurs with an attractive business opportunity where they don't have to worry about the conventional Royalties and Fee Structure as the franchisor provides a transparent and simplified Network Fee system.
Redline Athletics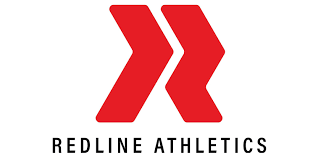 Redline Athletics is a sports performance franchise that offers fitness and athletic training to help young performers achieve high performance in their respective fields of play. Founded in 2013, the company is headquartered in Arizona and began franchising in 2013. Today, Redline Athletics has 54 locations worldwide, with over 26 US franchises as of 2020.
Redline Athletics believes that achieving peak performance in any sporting field requires much more than just fitness. Thus, it stands out with its whole-athlete approach that covers skills, athleticism, and mindset through science, mentorship, and experience.
Redline Athletics is an exciting opportunity for aspiring franchisees keen to provide optimal services that aid with mobility and recovery, strength and power, speed and agility, dynamic warm-up, and activation and injury prevention.
Skyhawks & Supertots Sports Academy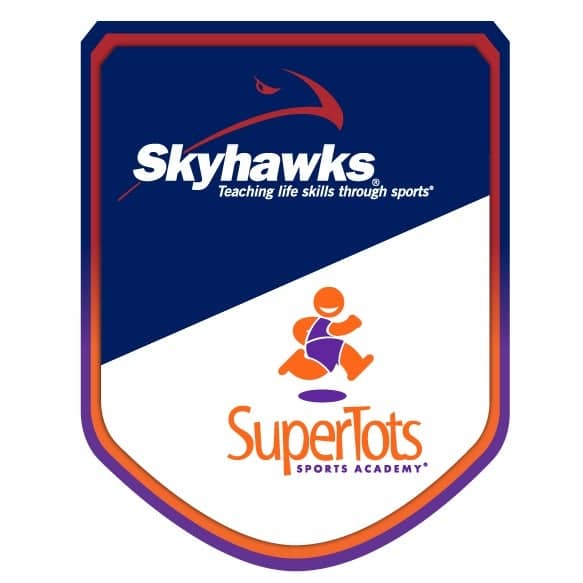 Skyhawks & Supertots Sports Academy is a premier sports academy that imparts important life skills to students through sports. Founded in 1979, it has been franchising since 2007 and offers a safe platform for children aged 4 to 14 years to live their best lives through the power of sports by engaging in camps, well-structured programs, and classes.
By instilling important life skills such as teamwork in the little learners, Skyhawks & Supertots Sports Academy contributes massively to every child's future, preparing them for long-term success while also getting them ready to tackle everyday challenges.
Today, Skyhawks & Supertots Sports Academy offers its unique programs across more than 10 sports and operates in over 247 locations worldwide.
Local franchisees can count on its well-established networks and proprietary tools to launch successful franchise businesses that not only help them make a living but also transform lives.
Soccer Shots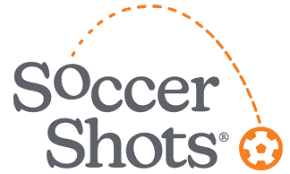 Soccer Shots is a leading sports franchise that specializes in youth soccer programs with a primary mission of developing character. Headquartered in Pennsylvania, Soccer Shots is dedicated to positively impacting communities using a youth soccer development program that targets children aged 2-8 years.
Since it was founded in 1998 by Jeremy Sorzano and Jason Webb, Soccer Shots hasn't deviated from its initial mission of impacting the kids' lives on and off the pitch through an invaluable curriculum, qualified coaches, and clear communication.
It has opened its franchise centers in over 280 US locations while partnering with reputable brands, such as the International Franchise Association (IFA) and the U.S. Soccer Foundation.
In addition, Soccer Shots has received several awards and recognitions, including Entrepreneur Franchise 500, Top Ranked Children's Soccer Franchise, and 2019 Award Winner for Best In Category Franchise Satisfaction Awards by the Franchise Business Review.
As it continues to spread its sports centers across the US, Soccer Shots provides an exciting opportunity for entrepreneurs keen to blend their passion for sports with a natural desire to change lives.
TGA Premier Sports

TGA Premier Sports is a youth sports franchise that blends academics with athletics and critical life lessons to create all-round members of society. It is based in New York and provides engaging youth programs that maximize every individual's potential while taking them closer to achieving their professional and personal goals.
Founded in 2003, TGA Premier Sports emphasizes the need to develop complete individuals and uses comprehensive programs that foster critical life skills and a never-ending desire to get better every day.
It creates a highly engaging and non-competitive environment to empower kids of different age groups and backgrounds and encourage them to keep learning even when they think they know it all.
In summary, TGA Premier Sports offers 4 major programs, including enrichment, camps, clinics, and leagues while focusing on golf, tennis, and athletics.
Since it started franchising in 2006, TGA Premier Sports has helped countless individuals fulfill their cravings for sports and currently operates in over 44 franchised locations worldwide, with over 42 franchises in the US.
XP League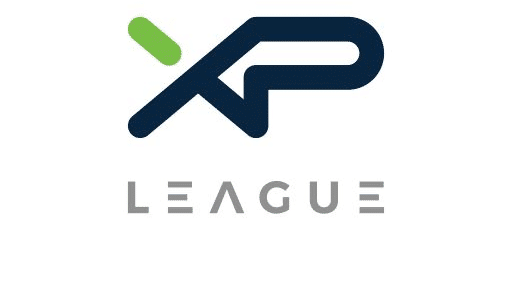 XP League is North America's leading online and in-person gaming league franchise headquartered in North Carolina. Founded in 2020 by Jay Melamed, XP League allows children in elementary, middle, and high school to join a competitive youth esports league and compete with the best while sharpening their sportsmanship and social skills.
The company provides the opportunity to participate in a competitive and intense 9-week gaming season that sees them go head to head with players from another country, with winners proceeding to the Regional Playoffs as well as North American finals.
Since opening its franchise doors in 2020, XP League has set the industry standards for highly competitive and intense youth gaming and operates in over 47 locations worldwide with over 41 franchises across the US.
For sports lovers and shrewd entrepreneurs, XP League is an ideal franchise opportunity to live a dream, impact lives, and make a living.