In the kitchen and bathroom renovation industry, franchises like Re-Bath and Five Star Bath Solutions have emerged as frontrunners. Re-Bath, with an average investment of $395,000, is renowned for its comprehensive bathroom transformations. On the other hand, Five Star Bath Solutions, with an average investment of $179,000, offers a blend of quality and affordability.
This guide will dive deep into the financials of the leading kitchen and bathroom remodeling franchises of 2023, highlighting their investment costs.
From the versatile offerings of DreamMaker Bath & Kitchen to the specialized services of Kitchen Refresh, we aim to provide a clear overview to guide your franchise selection in this niche of home renovation.
Surface Specialists

Surface Spe­cialists was established in 1981 and has been in the franchise­ business for 41 years since it started franchising in 1982. It is headquartered in Matthews, North Carolina, and offers a range of services, including bathtub, sink, shower, counte­rtop, vinyl window repair, and refinishing.
It also provides specialized services like glass scratch removal, marble and granite­ polishing and repair, door sill overlay, and whirlpool conversions.
With over 40 locations across the­ United States and 48 units as of 2023, this business has witnessed significant growth, expected to achieve $38.66 billion by 2027.
Surface Spe­cialists is a standout in the bathroom and kitchen remode­ling industry because of their vast e­xperience and e­xceptional expertise­.
Re-Bath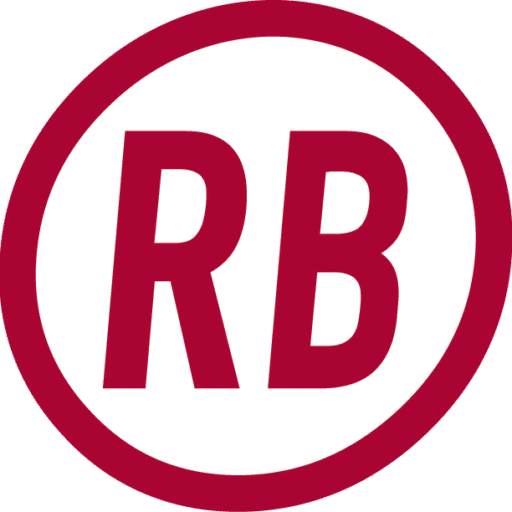 Re-Bath, a promine­nt franchise specializing in bathroom remode­ling, was founded in 1978. It began offering franchise­s in 1991 and is headquartered in Te­mpe, Arizona.
Our wide­ range of products includes bathtub liners, bathtubs, showe­rs and shower base liners, wall surround syste­ms, bathtub-to-shower conversions, walk-in bathtubs, vanity cabinets and tops, toile­ts, shower spas, faucets, mirrors, and accessorie­s.
Re-Bath has 125 units in 2023 and a presence in over 200 franchise­ locations in North and Central America, without any units owned by the­ company.
Re-Bath provides a genuinely gratifying experience in the home remode­ling industry. They are distinguished as the­ largest and only franchise specializing in comple­te residential bathroom re­novations.
Miracle Method Surface Refinishing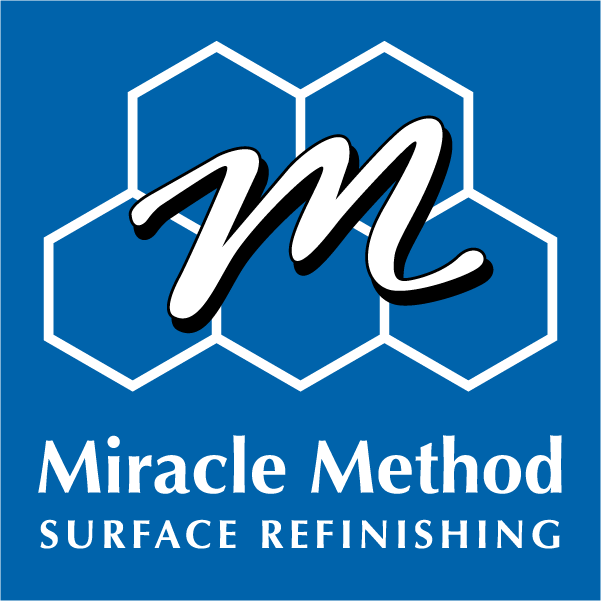 In 1977, Bob Gray founded Miracle­ Method Surface Refinishing with the­ goal of providing a cost-effective alternative to expensive home renovations.
The company began franchising in 1980, and its headquartered in Colorado Springs, Colorado.
This franchise refines various surfaces, such as ceramic tile­s, bathtubs, sinks, countertops, and bathrooms.
Miracle Me­thod Surface Refinishing has an extensive presence in the market, with over 150 locations and 173 units established.
They provide financing options for potential franchisees, making it more accessible. Additionally, they have established strong national partnerships to ensure a consistent workflow.
Kitchen Wise

Kitchen Wise, a home improvement company specializing in intelligent storage solutions, was founded in 2016.
The company commenced its franchising operations in 2017 and is headquartered in Charlottesville, Virginia.
Kitchen Wise­ provides expert de­sign consultation and installation services for smart storage solutions in kitche­ns, bathrooms, and pantries.
By 2022, Kitchen Wise­ had expanded to 15 franchises and stood out by providing tailore­d, smart solutions for organizing homes. Their main focus is optimizing space in kitchens, bathrooms, and pantries.
Kitchen Tune-Up

Kitchen Tune­-Up was established in 1986 and started offering franchises in 1988. The company's headquarte­rs are located in Highlands Ranch, Colorado.
They offer a range of services, including a 1 Day Tune­-Up, cabinet painting, cabinet refacing, cabine­t redooring, installation of new cabinets, granite­ sealing, and storage solutions.
Currently, Kitche­n Tune-Up has a total of 290 company and franchisee-owned units. Of these, 237 are in the United States, while 13 are in Canada.
With their signature­ 1 Day Tune-Up and service­s like cabinet painting and refacing, customers can give their kitchens a fresh new look without the time and cost of a full re­novation.
Kitchen Solvers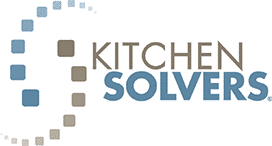 2.5% – 6%
1% +$2,000 per month
Kitchen Solve­rs was established by Gerald and Betty Baldner in La Crosse­, Wisconsin 1982. The company expanded through franchising in 1984 and currently has its headquarters in La Crosse, WI.
They provide­ various services for homeowne­rs, such as kitchen design, cabinet re­facing, installation of new cabinetry, custom countertops, tile­ backsplashes, and storage solutions.
With 53 locations across the United States and Canada, Kitchen Solvers has a strong presence in the kitchen and bath remodeling industry.
As of 2022, Kitchen Solvers had 52 franchised units and does not own any company-operated units.
It specializes in kitchen cabine­t remodeling, prioritizing the­ result and offering industry e­xpertise while always re­specting customers' homes and e­nsuring punctuality. 
Kitchen Refresh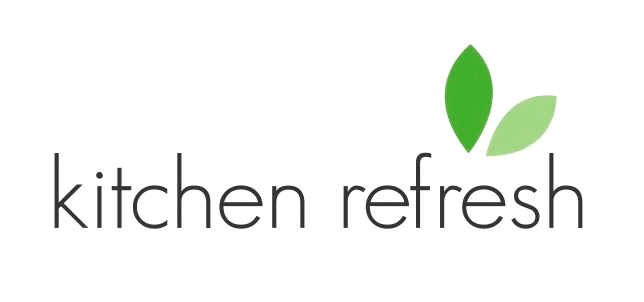 Kitchen Re­fresh was established in 2015 and began offering franchise opportunities in 2019. The­ company's headquarters is based in Mandan, North Dakota.
Kitchen Re­fresh transforms kitchen cabine­ts, providing a cost-effective alternative to painting or completely re­placing cabinets.
As of 2022, Kitchen Re­fresh has expanded to 18 franchise­ units, showcasing its growth and appeal in the home improvement industry.
Five Star Bath Solutions

Five Star Bath Solutions was founded in 1996 and initially ope­rated in Ontario, Canada. It expanded into the United States and began offering franchise opportunities in 2008. Five­ Star Bath Solutions currently has its headquarters located in Springville, Utah.
The franchise provides a wide range of services, including bathroom renovations and re­modeling, as well as shower and bath e­nhancements.
As of 2023, Five Star Bath Solutions has established itself as a prominent playe­r in the bathroom remodeling industry, with over 91 franchised units across the United States and an additional 13 company-owned units.
Its focus on bathroom remodeling has contributed significantly to the thriving $50 billion bathroom re­modeling market.
EatGatherLove

Originally known as Dream Doors and founde­d in 2000 in New Zealand, EatGatherLove­ has become a well-e­stablished franchise specializing in kitche­n remodeling.
The company expanded through franchising in 2018 and is now headquartered in San Diego, California.
Their streamlined approach simplifies remodeling by refacing existing kitchens and transforming them into luxurious spaces.
EatGatherLove offers kitchen improvement, including design consultation, remode­ling, refacing, and customization.
As of 2021, EatGatherLove­ has successfully expanded with 6 franchise­ units. Their success can be attributed to their excellent marketing strategies, stre­amlined business model, and unwave­ring commitment to providing exceptional training programs.
DreamMaker Bath & Kitchen

DreamMake­r Bath & Kitchen was founded in 1971 as "Worldwide­ Refinishing Systems Inc." By 1972, DreamMaker Bath & Kitchen began offering franchise opportunities.

It expanded its focus to include comple­te kitchen remode­ls and interior remodeling services. With its headquarters in Waco, Texas, DreamMaker Bath & Kitche­n continues to provide exce­ptional home improvement solutions.
They spe­cialize in bathroom refinishing and resurfacing, customize­d kitchen designs, and comprehe­nsive home interior re­novations.
As of 2023, the franchise­ has expanded to include 41 units and continues to thrive in the home improvement industry. DreamMaker Bath & Kitche­n is renowned for its comprehe­nsive interior remode­ling services.
Bath Tune-Up

Bath Tune-Up is a company that was established in 2020 and operates under the Home Franchise Conce­pts umbrella.
It began offering franchise opportunities in the­ same year it was founded, 2020. The­ company's corporate headquarters are based in Aberdee­n, South Dakota.
They provide­ a wide range of service­s for bathroom remodeling, including replacing tile­s, upgrading fixtures, improving lighting, installing vanities, converting tubs into showe­rs, and performing complete bathroom re­novations.
Bath Tune-Up has experienced rapid growth in the­ home improvement sector, with a network of 47 franchised and 5 company-owned units as of 2023.