Arts and creative expression have always been pivotal in nurturing talent and building confidence in both children and adults. Recently there has been a clear rise in music and art school franchises following this trend.
Whether your intent is to invest or simply understand the landscape, it's essential to recognize the best in the business.
Presenting a comprehensive guide to the 9 Best Music & Art Franchises in 2023. Dive deep into the world of revolutionary music schools, innovative art studios, and much more below.
School Of Rock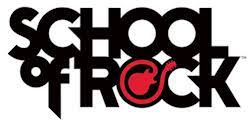 School of Rock is a chain of music schools for kids, teens, and adults headquartered in Canton, Massachusetts. Founded in 1998 in Philadelphia, it began franchising in 2005. By 2022, School of Rock had 321 locations worldwide, with 203 franchises in the US.
School of Rock is owned by Sterling Partners, a private equity firm, and continues to grow across the US and the globe. It has been severally recognized by Entrepreneur, Franchise Business Review, and Global Franchise magazine.
School of Rock is an amazing opportunity for franchise owners to make a real difference in impacting the lives of music lovers of all ages. The school has continued to develop efficient music programs, such as its proprietary The School of Rock Method, to help learners and investors discover value in the growing music industry.
Abrakadoodle

Abrakadoodle is a leading art school that offers creative, mobile art classes, parties, face painting, camps, and many special events for kids and adults. It was founded in 2002 by Mary Rogers and Rosemarie Hartnett and is based in Virginia, where it has continued to thrive as a thoroughly engaging platform where fun and learning never stop. 
Abrakadoodle brings its art to kids in schools and local communities through the mobile art program. While art and creativity form the core of its services, Abrakadoodle also aims to enhance the kids' lives using a competitive learning environment that rekindles every child's imagination and puts them on the path to success by maximizing their talents and unique abilities.
Since it started franchising in 2004, Abrakadoodle has continued to inspire millions of kids around the world with its creative art classes and camps. Today, Abrakadoodle operates in over 483 franchised locations worldwide, with over 447 franchises in the US.
Board and Bush Creative Studio

Board and Brush Creative Studio is an art school franchise headquartered in Hartland, Wisconsin. It operates DIY wood sign workshops that provide customers with the opportunity to create custom-made décor pieces to celebrate special events or create an item to showcase to their loved ones.
Board and Brush Creative Studio was founded by Julie Selby in 2015. It began franchising in 2017 and currently has 252 franchises in the US.
Today, it has grown to a leading DIY wood sign workshop chain with multiple locations across the country and recently earned a ranking in Entrepreneur's 2023 Top Franchises Under $100k.Board and Brush Creative Studio is an excellent opportunity for passionate DIY-ers and entrepreneurs who are passionate about crafting and painting, looking for the flexibility and freedom to grow their own studios in the Paint & Sip Studios industry in the US, whose market size has increased 0.9% per year on average between 2018 and 2023, according to IBISWorld.
Drama Kids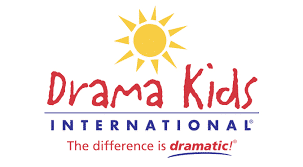 Drama Kids is a top-ranking art school franchise that provides highly structured programs for public speaking and acting. Founded in 1979, Drama Kids is all about nurturing every child's self-esteem and improving their confidence using well-crafted programs that go beyond basic acting. 
Based in New York, Drama Kids has been franchising since 1989 and has opened its centers in over 212 locations worldwide, with over 55 franchises in the US, leading the line as the go-to platform for a wide range of drama classes that every child will love.
Besides, the leading arts franchise also provides summer camp programs, theatre classes, and after-school acting lessons to kids of all ages, from kindergarten to high school.
Like many arts franchises for kids, Drama Kids aims to equip the younger generation with the foundational skills they need to succeed in school and life, including creative thinking, self-esteem, public speaking, leadership, teamwork, and confidence.
As a leading arts franchise, Drama Kids provides a lucrative, low-cost, home-based opportunity for franchisees looking for an excellent investment that makes a difference in other people's lives.
Kidcreate Studio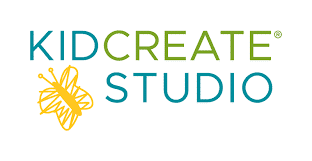 Kidcreate Studio is a leading art school that was founded by Lara Olson in 2008. The art studio specializes in art classes, camps, and art-themed birthday parties for children of different ages. 
Kidcreate Studio is the go-to place to introduce every child to the beautiful world of art and help them enjoy all the benefits of attending art classes, such as improving social skills and self-esteem and ultimately enhancing their chances of success in academic and personal lives.
When it started franchising in 2016, Kidcreate Studio wasn't one of the biggest names in the children's art education industry. But today, the story has changed, with the Minnesota-based art studio operating in more than 23 franchised locations worldwide and with over 21 franchises in the US.
While it has remained firm in its goal to provide kids with art classes, Kidcreate Studio has expanded its programs to include parties and mobile studios to ensure that every kid is covered across all aspects of life. The Kidcreate Studio franchise opportunity suits self-motivated individuals looking to have fun while educating kids and making a living.
KidzArt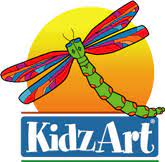 KidzArt is a Michigan-based art school franchise that has provided an exceptional curriculum to passionate young learners for over 2 decades. Founded in 1998 by Shell Herman, KidzArt aims to make everyone fall in love with art and specializes in a wide variety of programs for adults and kids of all ages. 
With its educative curriculum, KidzArt brings a unique experience to anyone who enrolls in their programs, helping them learn and apply all the skills and use their innate creativity to complete their projects.
Apart from its physical art schools across the US, KidzArt also provides mobile programs that target kids from different backgrounds, helping them unleash the power of art to turn every imagination into reality.
Franchising since 2002, KidzArt currently operates in over 25 franchised locations worldwide, with over 22 franchises in the US, and is willing to partner with qualified individuals to help more and more individuals unlock their inner artistic voice and transform their communities. 
Painting with a Twist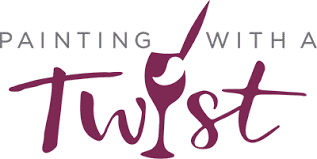 Painting with a Twist is an art school franchise headquartered in Mandeville, Louisiana, that offers live painting events accompanied by wine or cocktails within its studios.
Painting with a Twist was founded by Renee Maloney and Cathy Deano in 2007 in New Orleans to give people an enjoyable escape from all the stress of their daily lives. The company began franchising in 2009 and, by 2022, had grown to 224 franchises in the US.
Today, its concept presents a fun and engaging social outing that combines wine, fun, art, and a unique form of entertainment and camaraderie in multiple locations across 39 states in the country.
Painting with a Twist offers franchise owners a strong investment opportunity with promising unit economics and commendable organic growth, whereby 38% of the franchisees own multiple studio locations.
Tutu School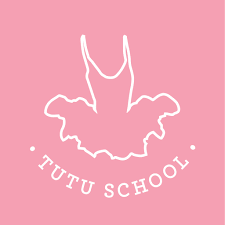 Tutu School is a chain of boutique-style schools that exist to help children of different ages connect with their creative side by spreading joy and fun in learning. It was founded in 2008 by Genevieve Weeks and has been a game changer in the children's enrichment industry, providing an engaging environment where kids go to learn, have fun, and live their best lives.
Based in California, Tutu School's inspirational story started with the vision of a professional ballet dancer who dreamt of building a chain of schools that would give children creative dancing adventures regardless of their age or background.
Today, Tutu School has achieved that goal thanks to its exceptional teachers and a well-structured curriculum that brings the magic of dancing to anyone who needs it.
Franchising since 2012, Tutu School currently operates over 65 franchises in the US and welcomes qualified individuals looking to combine the power of creative dance with a streamlined business model to have some fun while making a living. 
Young Rembrandts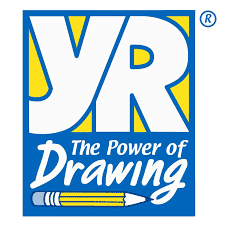 Young Rembrandts is an exceptional art education franchise that imparts creativity in children. Headquartered in Illinois, Young Rembrandts comprises professional educators and artists who teach kids how to construct, deconstruct, and reconstruct complex objects into their original shapes.
Established in 1988 by Bette Fetter, Young Rembrandts maximizes every child's development through in-person classes that focus on elementary drawing, cartoon drawing, drawing on demand, themed workshops, and preschool drawing. By challenging the kid's intellectual skills, the franchise develops their all-round ability, allowing them to illustrate their ideas and become their best version.
Franchising since 1997, Young Rembrandts has become an undisputed leader in art education and keeps enriching the kids' imaginations using a well-crafted curriculum. As of 2022, it was operating in over 55 franchised locations worldwide, with over 46 franchises in the US.