In the preschool and early education sector, franchises like The Goddard School and Primrose Schools have emerged as frontrunners, offering distinct investment opportunities.
The Goddard School, with an average investment of $3,875,000, sets a high standard for those looking to venture into the preschool sector. Meanwhile, Primrose Schools, with an average investment of $3,890,000, presents another compelling option for potential franchisees.
This guide will navigate through the financials of the top 11 preschool franchises, focusing on their investment costs. From more affordable options like Jovie to the more capital-intensive ones like Creative World School, we aim to provide a clear snapshot to assist you in making an informed decision in the preschool industry.
Building Kidz School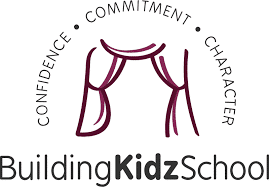 Building Kidz School is a leading early childhood education franchise that prioritizes the comprehensive development of children across different aspects of life, including confidence building, character, and commitment.
It was founded in 2003 by Vineeta Bhandari with a clear vision to build a strong foundation for a better society through an international chain of valuable early childhood education franchises. Today, Vineeta's efforts have seen over 1 million kids get comprehensive early childhood education in the US.
Despite its slow start, Building Kidz School has now grown into a leading preschool franchise that teaches preschool, toddlers, infants, and school-aged children using a "whole child" creative philosophy that addresses 6 vital areas of child development, including social, emotional, communication, cognitive, academic, and physical life.
Since it opened its first franchise door in 2015, Building Kidz School has continued to make a positive impact on many kids' lives and currently operates in over 43 franchised locations worldwide, with over 38 franchises in the US.
Celebree School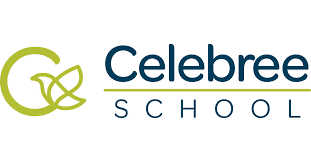 Celebree School is a Maryland-based franchise that has been the premier destination for child care and preschool for over 2 decades. Founded in 1994 by Richard Huffman, Celebree School helps kids discover fun in learning, using several techniques such as role-playing, creative adventures, and outdoor playing sessions.
With its hands-on, play-based approach to learning, Celebree School helps lay a strong foundation for infants, toddlers, preschool, and school-age children.
Like many preschool franchises, Celebree School has built its business around the concept of unity, running a chain of schools that comprise educators and parents who focus on every little learner's happiness and well-being while emphasizing the power of love and community.
With its holistic approach to early childhood education, Celebree School has contributed immensely to shaping communities in the US and continues to reinforce the message throughout its several locations nationwide.
Today, Celebree School operates in over 43 franchises worldwide, with over 26 franchises in the US as the premier choice for early childhood development.
Creative World School

Creative World School is a chain of schools dedicated to creating fun-filled, adventurous experiences for little learners across the US. Headquartered in Missouri, Creative World School lives up to its philosophy of education, exploration, and enrichment and sees itself as much more than just a daycare center, thanks to its all-new, exciting approach to learning.
Founded in 1970 by Billie and Duane McCabe, Creative World School is all about celebrating the curiosity of little learners using a hands-on approach that targets infants, toddlers, two-year-olds, preschool, pre-K, and school-age children.
As a reputable leader in early childhood education, Creative World School has set the highest standards for kids' development since it started franchising in 2000.
As of 2019, the company was operating in over 23 locations worldwide with 16 franchises in the US while keeping its doors open to aspiring franchisees looking to run a profitable business that positively impacts the next generation of learners.
Ivybrook Academy

Ivybrook Academy is a creation of Jennifer McWilliams, a former teacher who couldn't believe the lack of proper learning opportunities for children in her region and set out to change the story.
In 2005, Jennifer opened the Ivybrook Academy concept, establishing a one-of-a-kind franchise that would shape the little learners' minds and transform their lives forever.
Today, Ivybrook Academy is based in North Carolina as an optimal early childhood learning franchise that maximizes every child's strengths to help them become valuable members of the community from a young age.
As a preschool franchise that places its learners at the center of everything, Ivybrook Academy provides valuable educational programs for children of different ages, including toddler preschool, preschool for 2, 3, 4, and 5-year-olds, private kindergarten, preschool summer camp, and the discovery program.
Franchising since 2016, Ivybrook Academy has opened its amazing schools in several locations to capture every kid's unique potential.
Today, it operates in over 30 franchised locations across the US as a top destination for preschool education with a significant impact on the local communities.
Jovie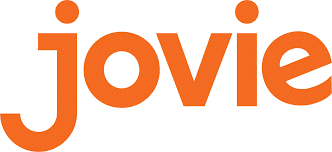 Jovie, formerly College Nannies + Sitters, is an invaluable nanny and babysitting franchise that began operating in the US in 2001 under Joe Keeley. Based in Minnesota, Jovie has continued to show many people just how passionate they are when it comes to working with kids, offering comprehensive babysitting services to children of different ages.
As the demand for babysitting services continues to skyrocket in the US, Jovie has positioned itself in the multi-billion-dollar industry check to provide sustainable solutions while benefiting families, children, and passionate entrepreneurs.
Franchising since 2005, Jovie has continued to care for the communities it serves and operates in over 191 franchised locations worldwide, with over 175 franchises in the US.
By franchising with Jovie, entrepreneurs experience a refreshing feeling of working with kids while building multiple income streams.
Kiddie Academy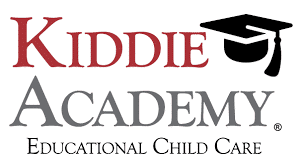 Kiddie Academy is a franchise of early childhood centers headquartered in Abingdon, Maryland. Its child care centers offer academic and social enrichment and education-based child care services for children.
Kiddie Academy was founded by Pauline and George Miller in 1981. It began franchising in 1993, and by 2022, it had opened 300 franchises in the US.
The founder's idea was to combine fun and learning in a nurturing environment to life, and it has transformed into a leading education and childcare franchise with multiple locations across the US.
Today, a Kiddie Academy franchise may be an interesting business opportunity for entrepreneurs who share in the franchise's mission of providing a nurturing and inspiring environment for kids to learn.
With a streamlined business concept and franchise systems, Kiddie Academy is uniquely positioned in the on-demand childcare industry and provides franchisees a chance to impact young lives in their communities with single and multiple locations available.
KLA Schools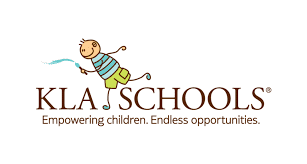 KLA Schools is a Florida-based childcare and preschool franchise that provides innovative education and useful resources to children of all ages.
Founded in 2008 by Roberto and Candy Ortega, KLA Schools set out on a mission to help children connect with their most curious and enthusiastic side by shaping them into passionate, hungry, curious, and self-motivated learners.
Today, KLA Schools has maintained the same commitment to this mission, creating an innovative community that targets infants, preschool, pre-K, and kindergartens.
By empowering the children to unlock their potential and capitalize on the limitless opportunities in life, KLA Schools has become a highly sought-after franchise in the US, operating in over 18 franchised locations countrywide.
Franchising since 2009, KLA Schools is open to hardworking entrepreneurs keen to make a difference in their communities using a profitable business model.
Lightbridge Academy

Lightbridge Academy is a premier early childhood education franchise that provides valuable educational programs for children of all ages.
Founded in 1997 by Guy Falzarano and his wife Julia, the New Jersey-based franchise is focused on illuminating the kids' minds using an education program that maintains the right balance between fun and learning.
With proprietary childhood education at the center of its services, Lightbridge Academy has been going from strength to strength with its promise to teach, challenge, and nurture children of all ages.
As a leader in early childhood education, Lightbridge Academy targets working parents looking for guaranteed peace of mind when it comes to maintaining the delicate balance between taking care of the family's needs and looking after their children.
Franchising since 2011, Lightbridge Academy has built a solid community where thousands of individuals join hands to create a thriving environment for their children.
Today, Lightbridge Academy has opened over 52 franchises in the US, all built around the core values that ensure the little learners' needs are never neglected.
Primrose Schools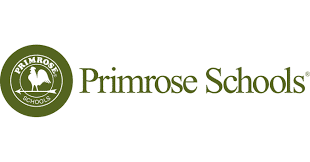 Primrose Schools is an early childhood education franchise that is owned and run by the Roark Capital Group, headquartered in Atlanta, Georgia, a private-owned firm that also owns a variety of franchise brands from restaurants to the healthcare, fitness, and automotive sectors, just to name a few.
Primrose Schools was founded in 1982 by Paul and Marcy Erwin in Marietta, Georgia. Its centers offer an unparalleled early learning experience for children and families in their community. It began franchising in 1988, and by 2022, it had 472 franchises in the US.
For over 30 years, the franchise has grown through a network of franchise owners in multiple locations across the country, providing a balanced Learning® curriculum and approach that is purpose-driven and trusted by parents and educational experts.
The Primrose Schools franchise today is a rewarding business opportunity for investors to build great relationships through comprehensive curriculums and be part of a leading early education market player in the $57 billion childcare industry.
The Goddard School

The Goddard School is a chain of early childhood education providers that offers preschool programs for children from six weeks to six years old.
The Goddard School was founded by Lois Goddard Haines in 1986 in Malvern, Pennsylvania, to better the lives of children and their families who required childcare. Anthony A. Martino established The Goddard School preschool franchise in 1988, and as of 2023, it had opened 600 franchises in the US.
The Goddard School is owned and franchised by Goddard Systems Inc., headquartered in King of Prussia, Pennsylvania, and has grown over the years, becoming a leader in childcare franchises and being ranked top by Entrepreneur magazine and among the Top 200 Franchise Systems (in worldwide sales) by Franchise Times between 2002 and 2016.
Its proprietary play-based FLEX Learning Program (Fun Learning Experience) is designed to help thousands of learners build their children's emotional, academic, social, creative, and physical skills and presents a fulfilling career in the childcare franchise industry with multiple locations available for passionate partners.
The Learning Experience

The Learning Experience is a childcare franchise whose curriculum focuses on early childhood development for kids of all ages and early childhood.
Its educational programs include daycare and early childhood education programs, summer camps, and after-school programs with over 90 proprietary brand characters that help boost learning engagement.
The Learning Experience was founded by the Weismann family in 1980 in Boca Raton, Florida, and has continually impacted the lives of children by developing and implementing ground-breaking care and early childhood education programs and registering expansion to multiple locations across the country.
The Learning Experience began franchising in 2003, and currently, it has 328 locations, including 287 franchises in the US.
Its proprietary LEAP (Learning Experience Academic Program) curriculum encourages children to learn in their favorite way: by exploring and doing, and it has been ranked severally on Entrepreneur, Forbes, and Inc. 5000.