The tutoring industry has witnessed a surge in demand, with parents and students seeking additional academic support. As the sector grows, franchising has emerged as a popular route for entrepreneurs looking to tap into this lucrative market.
But with so many options available, which franchises offer the best opportunities in 2023?
In this article, we'll delve into the 21 top tutoring franchises, breaking down their initial fees, royalty rates, marketing costs, and overall investment ranges.
From established names like Sylvan Learning Centers to innovative newcomers like Code Ninjas, we provide a comprehensive overview to help you make an informed decision.
Whether you're an investor or an educator, this guide is your roadmap to the tutoring franchise landscape of 2023. Dive in to discover the best opportunities in the industry.
Apex Leadership Co.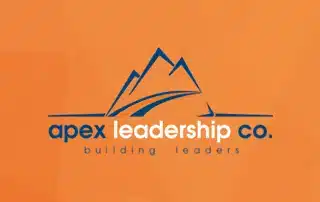 Apex Leadership Co. is a leading fundraising franchise that empowers elementary and middle schools to continue changing lives by providing hassle-free fundraising solutions. Founded in 2011 by Scott Donnell, Apex Leadership uses a streamlined fundraising approach and a powerful online platform to help schools raise enough money for their projects.
Based in Phoenix, Arizona, Apex Leadership Co. merges fundraising with leadership and fitness, providing a useful model that not only shapes many students' characters but also builds visionary leaders.
The full list of events provided by the school fundraising franchise includes Apex Fun Run, Apex Virtual, Apex Glow Run, Apex Obstacle Course, Apex Remix, and Apex Color Battle.
Franchising since 2012, Apex Leadership has continued to increase its reach by opening in multiple locations across the US and currently operates over 122 units worldwide with over 114 franchises in the US.
Best Brains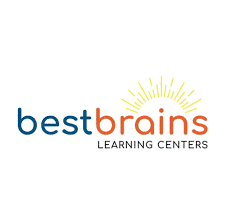 Best Brains is an Arlington-based tutoring franchise that empowers children aged 3-14 years to reach their potential using a valuable enrichment program.
Founded in 2011 by Anil Uppalapati and Ajay Sunkara, Best Brains uses a concept-based program to help children increase their knowledge by developing a better understanding of math concepts, improve logical reasoning and critical thinking skills, and achieve success in their professional and social lives.
As a reputable enrichment program for students, Best Brains understands that different learners have varying needs and provides personalized academic plans that maximize every child's strengths while making them competent, all-round individuals.
While the company's core programs include math, coding, English, and abacus, Best Brains also specializes in other crucial knowledge areas such as creative writing, public speaking, science lab, baby genius math, and STAAR test prep.
Franchising since 2013, Best Brains has continued to gain positive reviews from parents and students while opening its prime territories across the US.
Today, Best Brains operates over 128 franchises across the US, keeping its doors open to aspiring franchisees looking to make a difference in their communities by joining the fast-growing and lucrative supplemental education industry.
Brain Balance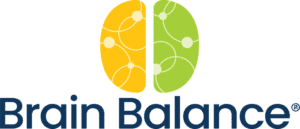 Brain Balance is a chain of after-school learning centers that target children with developmental and learning disorders, dyslexia, sensory processing disorder, anxiety, autism spectrum disorder, ADHD, and opposition defiance disorder. Besides, Brain Balance also suits adults struggling with anxiety, ADHD, and processing disorders.
Founded in 2006 by the chiropractor Robert Melillo, the California-based educational franchise offers a wide selection of programs designed to improve cognitive performance and the emotional well-being of the little learners, all backed by research and offered by qualified coaches.
Since it started franchising in 2008, Brain Balance has opened in over 112 locations worldwide, with over 100 franchises in the US.
As more and more children continue to struggle with social, academic, and behavioral issues, Brain Balance welcomes new franchisees aspiring to build a sustainable business while transforming lives, one child at a time.
Challenge Island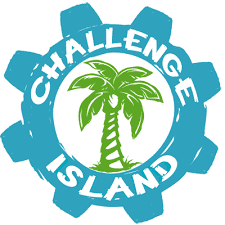 Challenge Island is the world's leading STEAM education franchise headquartered in Marietta, Georgia. Founded in 2003 by Sharon Estroff, Challenge Island has been franchising since 2012 and currently operates in over 223 locations worldwide, with over 170 franchises in the US.
Designed to meet the changing needs of the modern child who has become more creative, playful, and imaginative, Challenge Island is where little learners go to become all-round individuals.
The franchise centers reinforce the fundamental skills modern children need to thrive and set themselves up for a better tomorrow by understanding leadership, flexibility, communication, creativity, and collaboration. At the same time, Challenge Island fosters higher-level thinking skills in children to guarantee their success in academic and professional life.
With its project-based learning that goes beyond classroom education, Challenge Island has shaped thousands of lives with its result-oriented STEAM programs that are supplemented by onsite field trips, camps, after-school enrichment, Girl Scout workshops, birthday parties, family engagement programs, and book series programs, among the rest.
With impressive reviews from past clients and dozens of recognitions from trusted magazines such as the Entrepreneur Magazine, Challenge Island has proven itself among the industry's best and is willing to provide a sustainable, exceptional, and profitable franchise opportunity to passionate, purpose-driven individuals looking to push the limits in a groundbreaking industry.
Club Z! Tutoring

Club Z! Tutoring is a premier one-on-one tutoring franchise that was founded in 1995 by Michael Goldstein. Headquartered in Texas, Club Z! Tutoring has been franchising since 1998 and has supported over 200,000 students in their quest for academic success while operating over 341 franchises in the US.
Club Z! Tutoring offers a comprehensive tutoring program that covers several subjects, including study skills, pre-K, college, writing, reading, math, foreign languages, music lessons, and science. Recognizing the pain and struggles that come with exam prep, Club Z! Tutoring also offers in-home and online test prep tutoring solutions to help students improve their confidence and grades.
With the increasing demand for professional tutors following the Covid-19 pandemic, Club Z! Tutoring provides an ideal opportunity for self-driven entrepreneurs to enter a recession-proof industry through its franchise model.
The tutoring franchise helps its franchisees increase their income via multiple revenue options, including various tutoring services, such as in-home tutoring, test prep, online tutoring, and SAT and ACT online classes.
Code Ninjas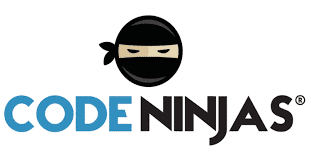 Code Ninjas is a kid coding franchise located in Pearland, Texas that specializes in teaching children aged 7–14 coding, especially JavaScript, Lua, and C#.
Code Ninjas was founded in 2016 by David Graham, a software developer and entrepreneur in Pearland, Texas. At its centers, kids learn programming and coding while they build their own games. Code Ninjas began franchising the same year, and by 2022, it had opened 391 locations, including 292 franchises in the US.
In a world where technology has become the center of every aspect of life, the Code Ninjas concept has become popular, and it has grown through a network of franchisees in multiple locations in the US, Canada, and the United Kingdom.
Code Ninjas has developed a fun educational program that teaches children coding and helps them acquire problem-solving, critical thinking, and STEM skills in a fun, safe, and inspiring environment. It is a great career for franchise owners who want to join one of the fastest-growing and largest coding franchises in the world.
Engineering for Kids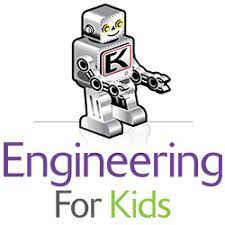 Engineering for Kids is a leading tutoring franchise that believes that all children are creative and passionate problem solvers who only need proper guidance to unlock their full potential.
Founded in 2009 by Dori Roberts, the Virginia-based franchise provides innovative learning solutions designed to shape every child's future, using a comprehensive curriculum that covers interactive engineering, technology and coding, Minecraft, esports, robotics, and mission to Mars. The actual program includes summer camps, field trips, events, homeschooling, parties, scouts, workshops, and after-school sessions.
Dedicated to shaping the little learners' lives and inspiring the upcoming generation of engineers, Engineering for Kids has continued to open its prime territories across the US since it started franchising in 2011.
As of 2021, Engineering for Kids was operating in over 95 franchised locations worldwide, with over 43 franchises in the US, helping kids aged 4-14 years build on their inborn desire for knowledge by providing all the answers in a fun and engaging way.
Eye Level Learning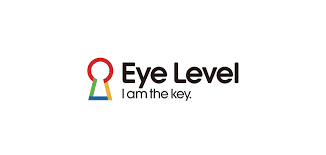 Eye Level Learning is a leading tutoring franchise that aims to turn children into reliable problem solvers and thirsty knowledge seekers who never stop asking questions.
Founded in 1976 by Kang Young-joong, Eye Learning Center is headquartered in Seoul and provides customized Math and English learning programs that match every student's needs while enabling them to work within their schedule.
With Eye Level Learning, children not only build a solid academic foundation but also discover fun in learning, enjoying countless benefits over the traditional academics that only focus on mass education. Since it started franchising in 1976, Eye Level Learning has tutored, nurtured, and shaped the lives of over 2 million students around the world.
While its global headquarters have remained in South Korea, Eye Level Learning now operates in over 20 countries worldwide as the premier supplemental education franchise that leaves no stone unturned when it comes to empowering students with the fundamental skills they need to thrive in their academic, professional, and personal lives.
Today, Eye Level Learning operates in over 1266 locations worldwide but with only 123 franchises in the US.
Fundraising University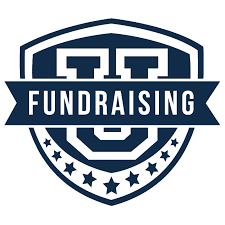 Fundraising University is a full-service fundraising franchise that empowers coaches and high school teams to achieve their fundraising goals.
Established in 2009 by Mike Bahun, Fundraising University understands the troubles of raising money and helps coaches, sponsors, and high school teams to raise enough money for their projects by escaping the potential hurdles along the way. It streamlines the process by teaching their clients how they can raise more money within a short period.
Based in Kansas, Fundraising University has been serving American schools for over a decade and understands the fundraising market inside out to offer efficient solutions that keep every individual's dream alive.
Despite only franchising since 2020, Fundraising University has successfully raised over $300 million for different teams across the US, becoming one of the most trusted fundraising franchises in the country.
By 2022, the fundraising company was already operating over 63 franchises in the US, setting hardworking entrepreneurs for success by handling all the challenging aspects of starting and running a new business.
Huntington Learning Center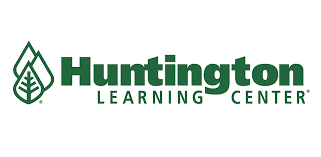 Huntington Learning Center is a tutoring franchise headquartered in Oradell, New Jersey. The franchise centers offer individualized in-person and online tutoring programs for K–12 students.
Huntington Learning Center was established in 1977 by Eileen and Ray Huntington to offer individualized tutoring to help kids who were struggling and falling behind in school.
It is their business idea of moving reading and math tutoring away from the dining room table to a private setting that has birthed a top-performing tutoring franchise in the country. The franchise was born in 1985, and currently, the company has opened 289 locations in the US, 277 of which are franchise-owned.
Huntington Learning Center's business model is committed to offering a long-term growth and profitability perspective by focusing on delivering value and success to students and supporting franchise owners to make real differences in their communities.
The franchise estimates showed its centers generated 29% more profits than their competitors and that 30% of its franchise owners operate multiple units as the tutoring industry is growing and is estimated to be $16 billion by 2027.
JEI Learning Center

JEI Learning Center is a leading supplemental education franchise that helps little learners unlock their potential using customized study programs.
Founded in 1977 by Sung Hoon Park, the Seoul-based franchise walks the talk, providing a wide selection of supplemental learning materials to prepare children for the current challenges and professional lives.
As a leading supplemental education franchise, JEI Learning Center believes that creativity is limitless and that every individual can unlock their potential to achieve their biggest dreams in life if they build a solid foundation. And that begins with a suitable learning environment that allows them to express their natural abilities and acquire better study habits.
Since it started franchising in 1992, JEI Learning Center has expanded to several locations outside South Korea, getting recognized as one of the leading supplemental educational franchises in the world. The company's programs include math, English, reading and writing, problem-solving math, and brain safari.
Today, JEI Learning Center operates in over 415 franchised locations worldwide but with only 54 franchises in the US. The franchise opportunity is open to motivated entrepreneurs looking to guide children on their paths to success while operating a rewarding franchise business.
Kumon

Kumon is one of the world's most trusted after-school learning franchises headquartered in New Jersey. Founded in 1954 by Toru Kumon, Kumon specializes in math and reading programs and believes that, little by little, everyday practice makes everything possible.
Built around the inspirational story of a dad and his beloved son, Kumon has maintained the same old principles that made it one of the most sought-after supplemental educational franchises in the US, targeting kids of all ages and from different backgrounds.
Unlike many after-school learning franchises that prioritize note-taking and memorization, Kumon aims to equip every learner with life-changing, self-learning skills that will not only help them find joy in learning but also improve their relationships in real life.
With its carefully designed worksheets and a competent team of instructors, Kumon has been a shining light in many kids' lives, equipping them with the skills they need to excel inside and outside the classroom.
Franchising since 1958, Kumon currently operates in over 26000 franchised locations worldwide with over 1600 franchises in the US.
LearningRx

LearningRx is a one-on-one brain training franchise that operates a network of learning centers across the US.
Headquartered in Colorado Springs, LearningRx continues to attract attention in the supplemental education industry with its unique approach to reading and exceptional programs to help kids and adults acquire solid learning and thinking skills.
Founded in 2002 by Dr. Ken Gibson, LearningRx has helped over 115000 clients across the world by transforming how they learn and think through brain training.
Through its much-loved and invaluable one-on-one brain training sessions, LearningRx helps children build crucial learning skills in reading and math. In general, the education franchise provides a comprehensive range of programs, including school readiness training, reading skills training, reading comprehension training, study skills training, math skills training, cognitive skills training, brain booster training for adults, and brain injury training.
Franchising since 2003, LearningRx currently operates in over 48 franchised locations worldwide, with over 46 franchises in the US, and is constantly looking for new franchisees keen to give smiles, give hope, transform lives, and make a living out of it.
Little Medical School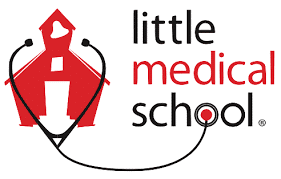 Little Medical School is a unique medical franchise and a pioneer of hands-on programs for kids.
Founded in 2010 by Dr. Mary Mason, the Missouri-based franchise aims to inspire the upcoming generation of medical professionals and healthcare heroes through a wide selection of exciting services such as STEM programs, birthday parties, summer camps, educational toys, special programs, and after-school programs.
Using role play and actual medical equipment, Little Medical School equips the little learners with all the skills they need to succeed in real-life scenarios, setting them up for success when the time comes.
Since it started franchising in 2014, Little Medical School has opened its learning centers in over 44 locations worldwide, with over 25 franchises across the US. The company welcomes new franchisees passionate about health with the right background and looking to make a living doing what they enjoy the most.
Mad Science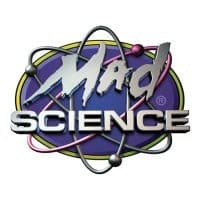 Mad Science is a premier enrichment provider that has excelled with its exciting provision of science adventures for kids. Headquartered in Montreal, Canada, Mad Science has led from the front since it was founded by Ariel and Ron Shlien in 1985, carving a niche in an industry that continues to create new opportunities every day.
For over 3 decades, Mad Science has been in the spotlight for all the good reasons, setting itself apart as a trusted provider of exceptional science experiences for little learners through a combination of exciting after-school programs, workshops, special events, summer camps, and birthday parties.
While the educational company is known for its innovative educational programs, the sessions are just as engaging as they can be, ensuring that every kid takes full advantage of the limitless opportunities to become the best version they can be.
Franchising since 1995, Mad Science is now rated among the leading enrichment providers in the US, with over 62 franchises nationwide. It provides a lucrative franchise opportunity to serious entrepreneurs looking for a rewarding business opportunity that lets them live their best lives while making an impact on their communities.
Mathnasium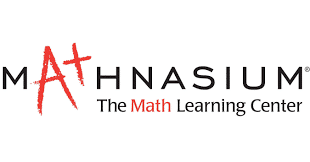 Mathnasium is a California-based educational company that operates a chain of learning centers across the US. Founded in 2002 by Peter Markovitz, David Ullendorff, and Larry Martinek, Mathnasium competes with the best when it comes to providing quality, customized math tutoring programs and has continued to change lives by its belief that learning math can set every kid up for success.
With over 1000 learning centers nationwide, Mathnasium has made learning and practicing math more exciting for many US kids, thanks to its useful and highly professional tutors and impressive content that includes Catch Up, Keep Up, Get Ahead, Test Preparation, and Homework Help.
As it continues to feature in many publications, including The Washington Post, Forbes, and USA Today, Mathnasium is also excelling in the supplemental education industry, giving every child the power to succeed in Math and, subsequently, in life.
Since it started franchising in 2003, Mathnasium has helped lay a solid foundation for many kids in the US and is currently trusted by over 1 million parents nationwide. Today, Mathnasium operates in over 1110 franchised locations worldwide, with over 946 franchises in the US.
Snapology

Snapology is a top-rated children's education franchise that provides a wide range of activities to help little learners improve their creativity. Like some of its biggest competitors, Snapology helps children discover fun in learning by combining games with education. The education franchise is based in Pennsylvania and offers an interactive environment for children to learn STEAM programs while building confidence via a hands-on approach.
As it continues to expand its locations across the US, Snapology has revamped its educational programs to include everything the children may need to increase their thirst for knowledge and improve their creativity, including core STEAM, robotics and coding, animation technology, preschool STEAM, themed STEAM, competition teams, social skills, and specialized programs.
In addition, Snapology also provides useful camps and workshops where children have fun while igniting their creativity to fuel their desire for technology, science, engineering, mathematics, and arts.
Franchising since 2015, Snapology is a reputable partner for core STEAM programs, operating in over 159 franchised locations worldwide with over 92 franchises in the US.
Sylvan Learning Centers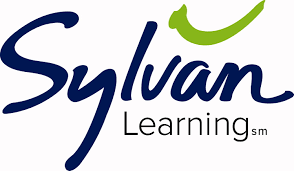 Sylvan Learning Centers is a chain of supplemental learning centers headquartered in Hunt Valley, Maryland, and owned by Franchise Group, Inc.
The Sylvan Centers provide personalized learning programs for primary and secondary students in reading, mathematics, writing, test preparation for college entrance and state exams, and more.
Sylvan Learning Centers was founded in 1979 by former school teacher W. Berry Fowler in Portland, Oregon. It began franchising in 1980 and had opened 562 locations worldwide, including 468 franchises in the US, by 2022.
The school prides itself on developing the Sylvan Method, a personalized and adaptive learning plan to offer learners a diverse and personal approach for the best results and to grow their skills.
Today, Sylvan Learning Centers has established itself as a leading education franchise, giving passionate investors and entrepreneurs a golden business opportunity to invest in a rewarding and growing industry and create a lasting impact for future generations.
The Sylvan Learning Centers franchise was recently ranked 99 by Entrepreneur's 2023 Franchise 500 Ranking.
The Coder School

The Coder School is a premier supplemental education franchise that provides an interactive and highly engaging environment for anyone aged 7-18 years to master coding. Founded in 2014 by Hansel Lynn, the California-based after-school franchise offers an individualized program to help students learn coding all year round.
For nearly a decade, The Coder School has helped kids immerse themselves in the world of coding, using a reasonable teaching ratio and an individualized approach that maximizes every kid's potential.
Guided by the belief that learning to code is never a one-size-fits-all affair and that not every kid benefits from being taught by some random software, The Coder School has built solid relationships with experienced code coaches who take their time to guide every learner throughout the technical journey.
Over the years, The Coder School has shaped the lives of tens of thousands of students by teaching them critical coding skills while featuring in various publications, including Entrepreneur Magazine, Authority Magazine, The San Diego Union-Tribune, and The Mercury News, to mention a few.
Since it started franchising in 2015, The Coder School has opened in over 60 franchised locations worldwide, with over 57 franchises in the US.
Today, it presents an ideal franchise opportunity for dedicated entrepreneurs keen to run their own businesses while positively impacting the lives of many children.
The Tutoring Center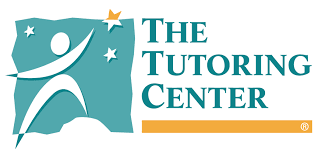 The Tutoring Center is a premier tutoring franchise that enhances every little learner's academic skills in Math, Reading, and Writing. Since it was established in 1997 by Dr. Edward Thalheimer, The Tutoring Center has supported countless parents around the US, working closely with them to better understand their kids' needs and develop a program that will best serve their interests.
The Tutoring Center has been franchising since 2005 and was operating over 87 franchises in the US as of 2022, becoming a mainstay name in the multi-billion-dollar education industry.
With its Rotational Approach to Learning and comprehensive One-to-One Instruction, The Tutoring Center has come to the aid of elementary, middle, and high school students struggling with different learning issues.
With the American education market expected to reach about $2.14 trillion by 2027, The Tutoring Center provides a rewarding opportunity for qualified individuals keen to make a difference in children's lives while running a profitable business.
Tutor Doctor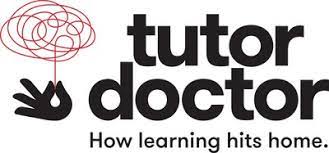 Tutor Doctor is an international tutoring franchise that offers a wide range of tutoring services to students from different backgrounds. It was founded in 2000 by John Hooi and is best known for its in-home tutoring services that assess every learner individually to strengthen their academic skills and make them better all-round students.
Based in Ontario, Tutor Doctor prioritizes convenience and flexibility, allowing its students to choose from private tutoring services, online tutoring sessions, and in-person tutoring.
In a nutshell, Tutor Doctor aims to support students throughout their academic journeys using a streamlined process that begins with assessing the learner's needs and recommending a customized plan to them, matching them with the most suitable tutor, strengthening their skills through the actual tutoring process, and supporting them on their path to academic success.
Franchising since 2003, Tutor Doctor has remained firm in its commitment to transforming lives and was operating in over 734 franchised locations worldwide as of 2022, with over 381 franchises in the US.
The company has kept its franchise doors open to aspiring franchisees keen to support its journey to reach more students with its flexible, educative, and exciting tutoring services.