How Profitable Is an Auto Repair Shop? Examples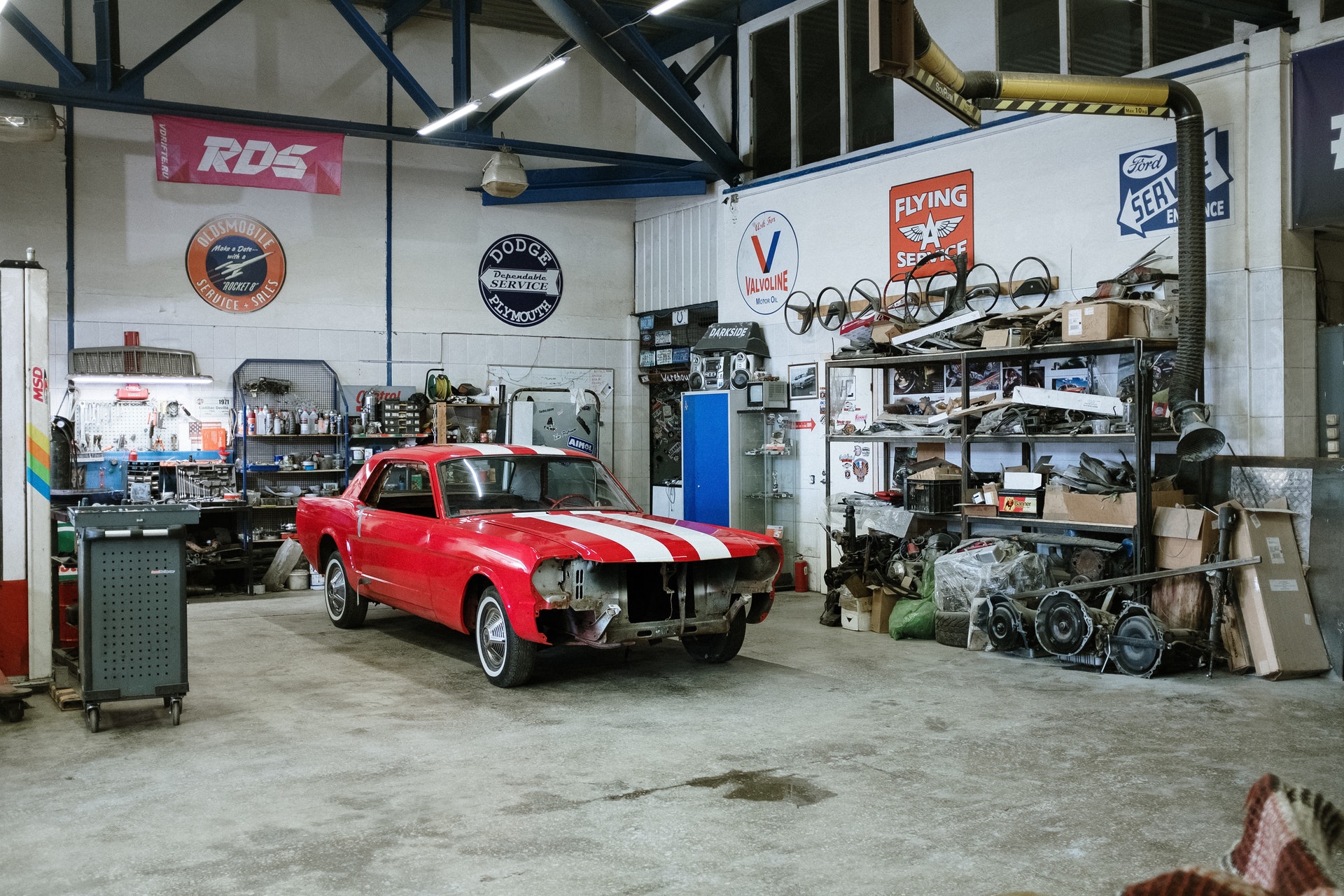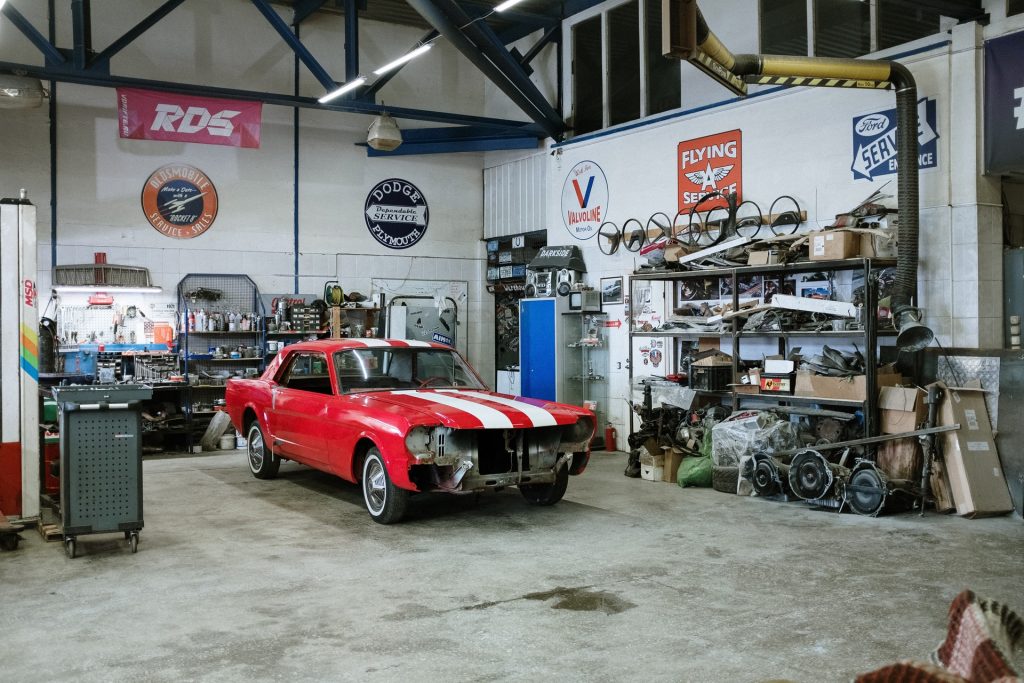 Are you looking to start your own auto repair business? You might be wondering how much money you can make by owning an auto repair shop. In other words, how profitable can an auto repair be?
Auto repair shops can be very profitable businesses if run correctly.
In this article we'll go through how auto repair shops actually make money. Also, we'll look into what are the key startup and ongoing expenses you'll have to incur. Finally we'll see how profitable a typical auto repair business can be. Let's dive in!
For more information on auto repair and body shops, make sure to read our guides below:
How To Open an Auto Repair Shop: Complete Guide
How Much Does It Cost To Open An Auto Repair Shop?
8 Strategies To Increase Auto Repair Shops Sales & Profits
How To Build a Financial Model For an Auto Repair Shop
How to Write an Auto Repair Business Plan: Complete Guide
How Do Auto Repair Shops Make Money?
Typically, an auto repair shop makes money by charging clients a flat fee or an hourly rate for the services offered.
That translates to charging a set price for simple services like an oil change or fixing a flat tire. An auto body shop may charge an hourly rate or a predetermined charge based on parts and labor costs.
Generally, providing a one-stop shop is a great way to maximize profitability and keep customers coming back even when they do not need car repair services.
To illustrate and so you understand how a car repair shop makes money, we look at different services offered at the auto repair shops. Therefore, if you are looking to increase profit margins or to make your car repair business more profitable, you can introduce the following services:
Scheduled Auto Maintenance
Routine car maintenance is an essential service for keeping a car running properly. The regular maintenance covers oil changes, tire rotation, and brake pad replacements. According to American Automobile Association, car owners spend an average of $1,186 per year on scheduled maintenance.
Wheel Balancing and Alignment
The beauty of wheel alignment and balancing is that you enjoy a high-profit margin if you priced it correctly. Other than the labor costs you pay to your mechanic, the rest is nearly profit. For the two services, the profit margin largely depends on how much you charge the vehicle owners and pay the technician.
Sale of Service Parts
If you own an auto repair shop, opening a parts sale shop is another revenue stream you need to maximize your profit margins. To ensure customers' trust, supply genuine parts from accredited car dealers. Experts say a repair can generate gross profit margins between 20 to 40 percent for each piece installed.
Engine Tune-Up Services
The engine tune-up service can include checking, diagnosing, and replacing spark plugs, wires, and distributor caps. Other services can include changing fuel filters, air filters, and oil filters. According to AutoZone, the engine tune-up service costs between $40 and $800, depending on what the service constitutes. However, the cost could be beyond the estimates based on vehicle type and replacement parts.
Auto Body Repair
Another profitable revenue stream for auto-repair shops is the bodywork. Statistics show that the labor charge on auto body repair ranges between $75 and $150 per hour. Luxury cars with pricier parts and requiring sophisticated technology cost more to repair.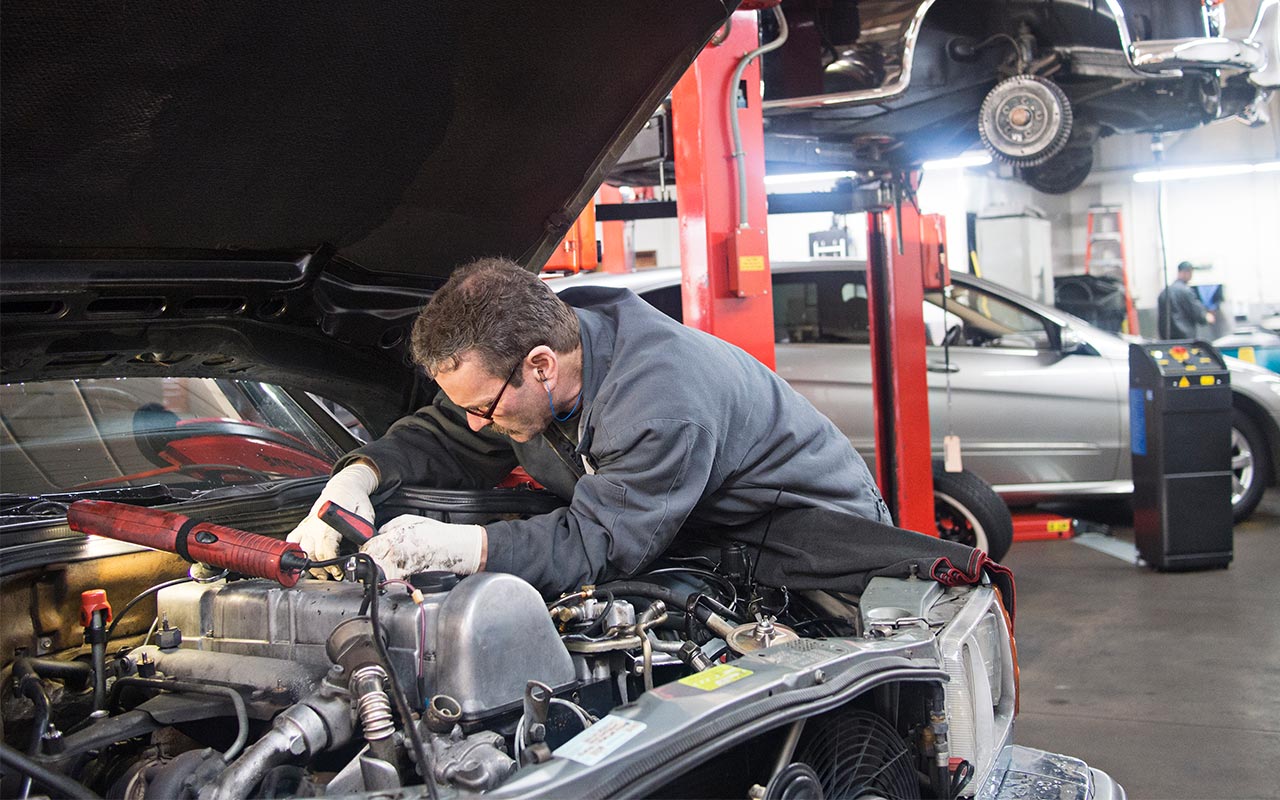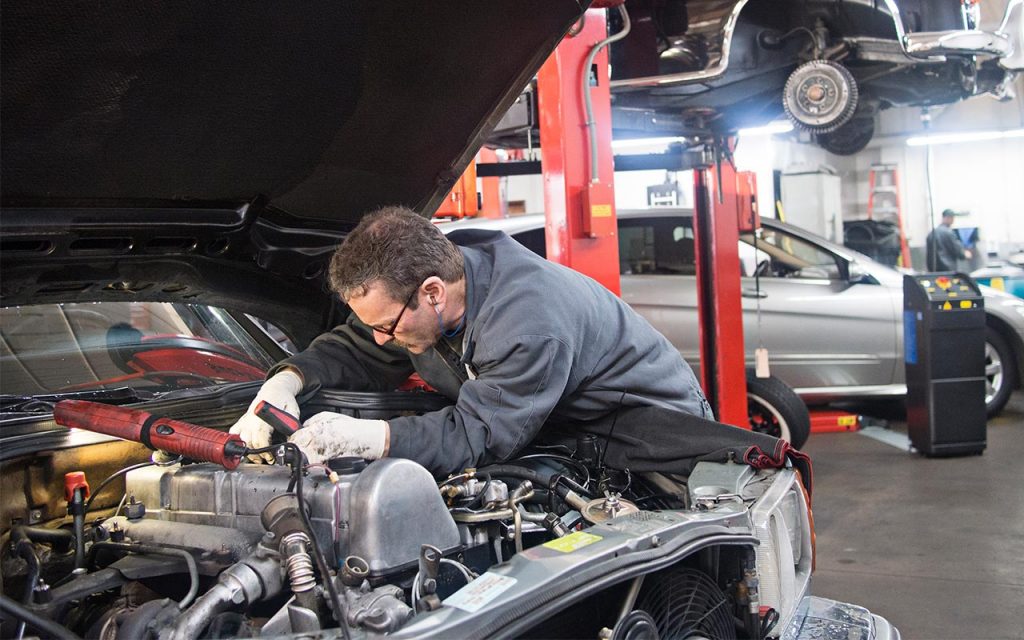 How Much Does It Cost To Start An Auto Repair Shop?
According to Revy Solutions, the minimum cost to open an auto repair shop is $37,500. The cost covers a decent equipment list and average administrative fees like insurance, legal fees, accounting, inventory costs, and other basic operations to open a auto-repair shop.
Here are a few examples of the upfront expenses you would incur to open a auto repair shop:
Business License
You will probably need to apply for a state's license and permits to start an auto repair shop. The business license, certifications, and licenses cost between $50 to $100.
Certifications
Mechanics and automotive service professionals take the ASE certifications to prove their competency. The Cost of ASE certification in the USA is between $34 and $184. According to the ASE, one may purchase ASE certifications capped at $150. In addition, the most people would pay to recertify in a single order is $184.
Automotive Repair Tools And Diagnostic Machines
Standard tools set for an auto-repair shop range between $1,000 and $1,500, depending on size and location. The diagnostic machine itself may cost between $5,000 and $10,000.
How Much Does It Cost To Operate An Auto Repair Shop?
The auto repair shop's recurring expenses depend on your garage's size and the services you plan to offer. Here is a breakdown of the operating costs for an auto repair shop:
Salaries
According to indeed.com, mechanics in New York earn a flat hourly rate of $29.07. This represents approximately $40,000 to $45,000 gross salary a year.
In addition to mechanics, depending on the size of the auto repair shop, you might have to hire receptionists as well as a supply/operations manager responsible for sourcing the parts if this isn't something you plan to do yourself.
Rental costs
Unless you own the space, you must pay the rent for the shop. The rental price will vary significantly based on the location and size of the shop.
Commercial rental prices vary anywhere from $5 up to $60 per SF per year for the priciest locations. Assuming $20 SF per year and a 5,000 SF auto repair shop, this represents a $10,000 monthly rent.
Advertising Costs
You may be the most professional mechanic, but you may not attract customers until you consider proper advertising and marketing. The advertising cost will differ based on target locations and the medium used.
Auto Repair shops are local businesses, so it will mostly be offline marketing expenses (vs. online marketing) which can include billboards, posters, partnerships with companies, radio ads, etc.
Utility Bills
Electricity and water are essential in any car repair shop. You need to budget for the cost of electricity and water to stay connected.
Insurance
Auto repair shops, due to the nature of their business, must get a number of insurance policies before they do business. Especially they must get:
Garage Liability insurance protects you from damages caused to a customers or an employee in your garage when you are found guilty
Garagekeepers Legal Liability insurance protects you from damages caused to a customer's vehicle while it's in your custody
Get a rock-solid business plan with the Auto Repair financial model
5-year financial plan already built

20+ charts for your business plan

Video tutorial 🎥

5,900+ downloads
How Profitable Is A Auto Repair Shop?
Based on our own analysis, auto repair businesses can reach profit margins of around 10-20%. See below an illustrative cost breakdown of a typical auto repair business. Unsurprisingly, the cost to source the parts (COGS), salaries and rent represents ~80% of total expenses.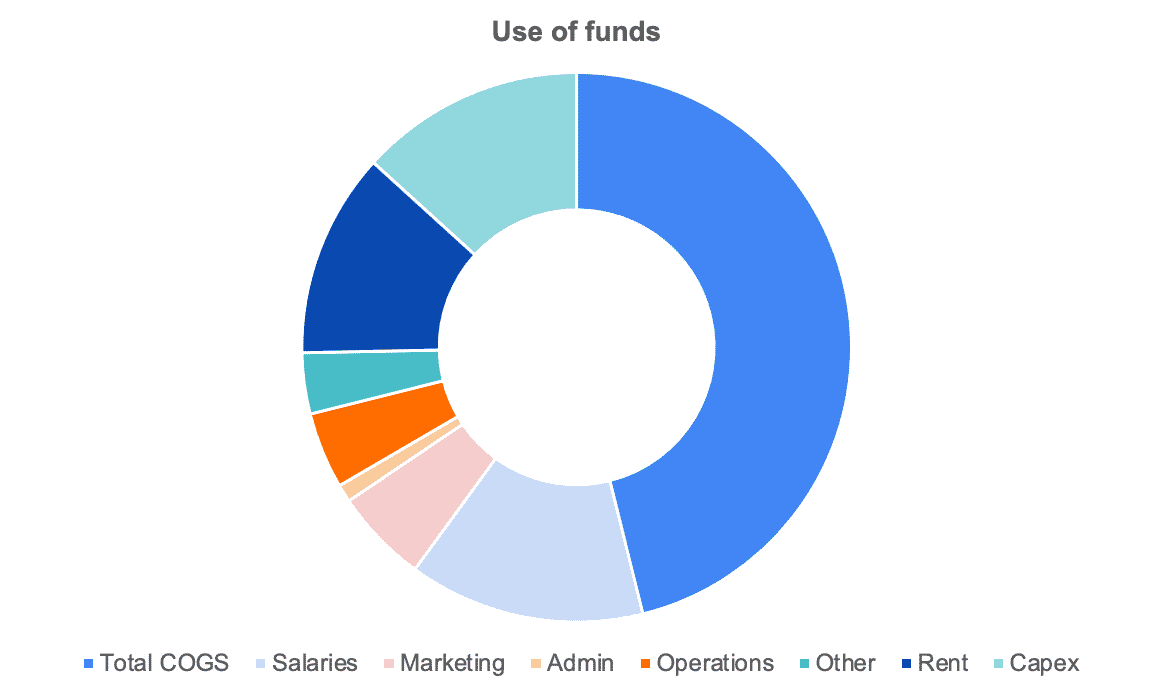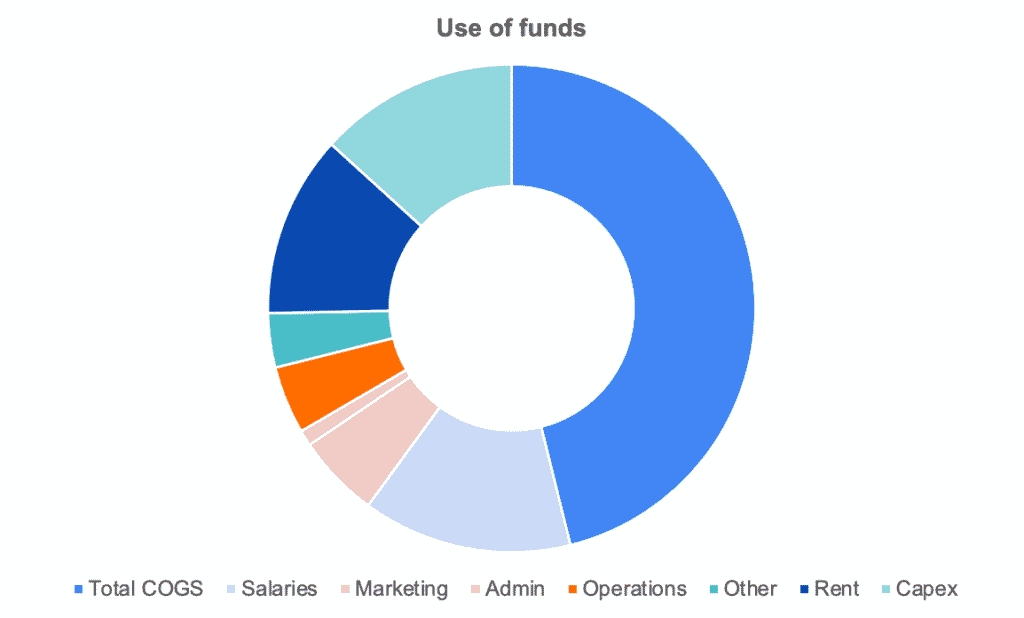 The expenses, expressed as a % of revenue, can be divided between:
COGS (40-50%): this is the sum of the costs incurred to source the spare parts you need to purchase in your inventory to perform the repairs. It also includes things like paints, tools, etc .
Rent (5-10%) depending on the location and surface. Prime locations will likely spend 10% or more whilst tier 2 locations spend 5% or less
Salaries (15-20%). Salaries vary depending on the size of the auto repair shops. In general, expect to pay 15 to 20% of your revenues in salaries to pay for the mechanics, receptionists and any other administrative staff
Marketing (5%): mostly offline marketing (e.g. partnerships, billboards, etc.)
Operations and other (5%): includes expenses like janitorial services, bookkeeping, etc.
Capex: these are capital investments incurred at the start of operations (e.g. refurbishment of the building, equipment, etc.). Although significant, the amount varies a lot depending on the size of auto repair you operate (see more on startup costs at the beginning of this article)
Get a rock-solid business plan with the Auto Repair financial model
5-year financial plan already built

20+ charts for your business plan

Video tutorial 🎥

5,900+ downloads