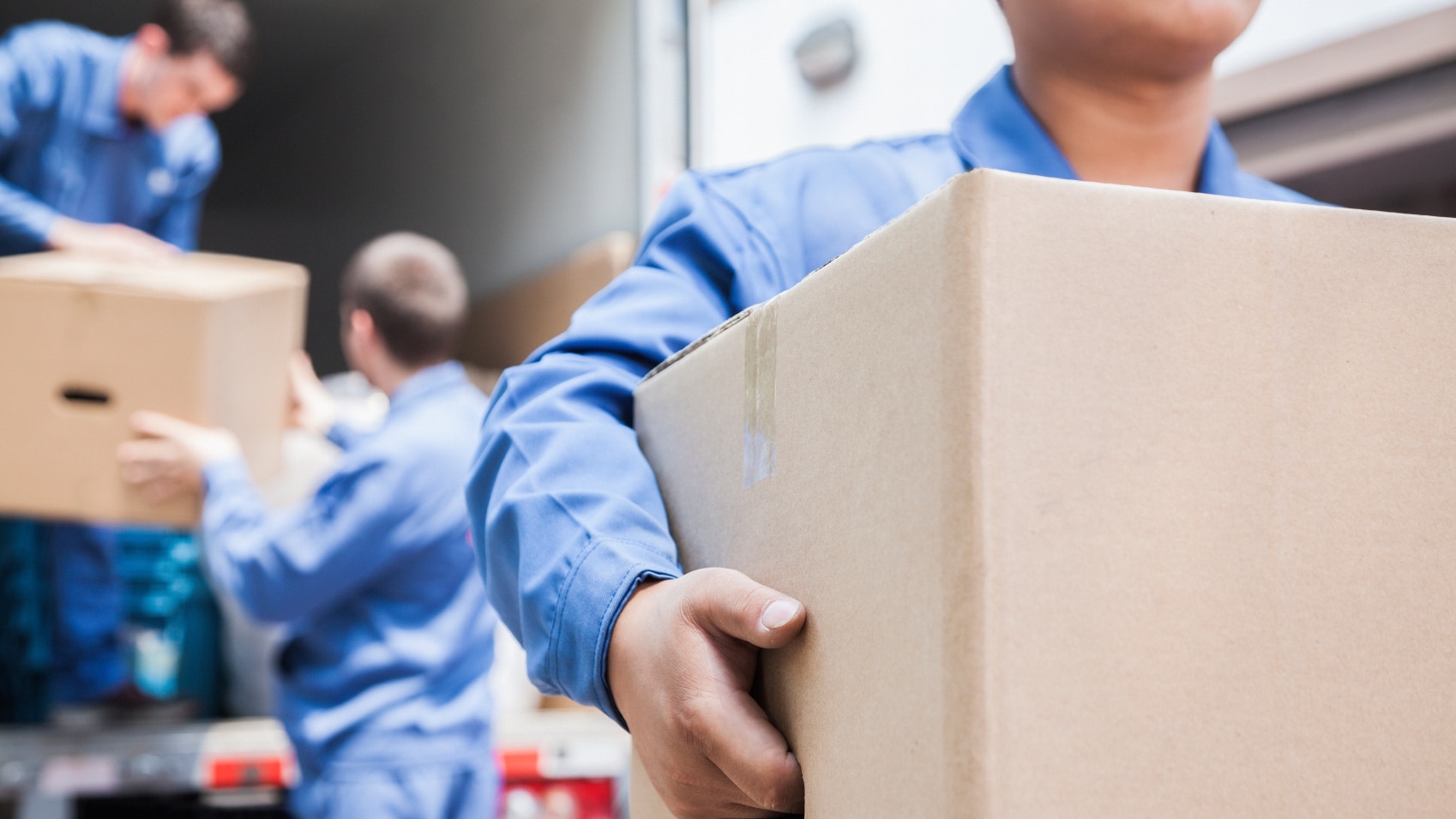 If you've decided to launch your own moving company, you might wonder how much profits you can expect to make with this business. Moving companies are indeed very attractive businesses as they require very little upfront investment. Yet, it's also a very competitive industry: there were 18,477 moving companies in the US in 2022.
Even though there are benchmarks you can look at, The profits you can expect to generate with your moving company will depend on a number of factors that are specific to your business. For example, the number of teams and vehicles you hire, the rates you charge, etc.
In this article we will not only look at public benchmarks but also our own intelligence to investigate how much moving companies make on average, and how much you can expect to make with yours. Let's dive in!
What is the average turnover of a moving business?
The annual turnover of a moving services business is dependent on numerous factors including the size of the company, types of clients (commercial, household, or both), location, time of moving, and so on.
If we consider the total size of the US moving market of $19.4 billion and the total number of companies across the country (18,477), the average turnover per moving services business in the US is about $1,050,000 per year.
What is the average profit margin of a moving business?
There is no clear benchmark online for how much profits moving companies make. One source mentions the average is about 10%, yet doesn't cite any source.
Instead, we found out that moving companies can attain very high profits if management is doing a good job at gaining new customers consistently whilst keeping expenses to a minimum.
Therefore, in order to understand how much profits you can make with a moving company, you must consider your profit-and-loss: your revenues and expenses. Most importantly, you must assess how much it costs to run a moving company. That's what we will look at now.
How much does it cost to operate a moving business?
Running a moving services business comes with various recurring costs that include:
COGS (~15-20% sales): these are variable costs that mostly include fuel, tolls and your vehicle fleet repair & maintenance expenses
Staff (~45-50%): this is by far the biggest expense for moving businesses. You will need significant manpower to drive the vehicles and handle the pickups and deliveries. As a reference, movers make on average $35,000 per year. In addition to movers, you will need a support and administration staff (HR, finance) especially if you create have many employees
Marketing (~5%): moving companies must consistently invest a lot of money to obtain new clients Indeed, moving businesses benefit from little customer retention, so you must invest to keep attracting new customers
Other (~10%): includes rent, utility bills, bookkeeping, legal costs and other costs
So assuming you make $100,000 in revenue per month, you would be spending approximately $75,000 to $85,000 per month to run the business (excluding D&A, taxes and interest).
We're including below an example of the revenue-to-profit breakdown of a moving company in the US making over $2.8 million in sales per year (~15% profits).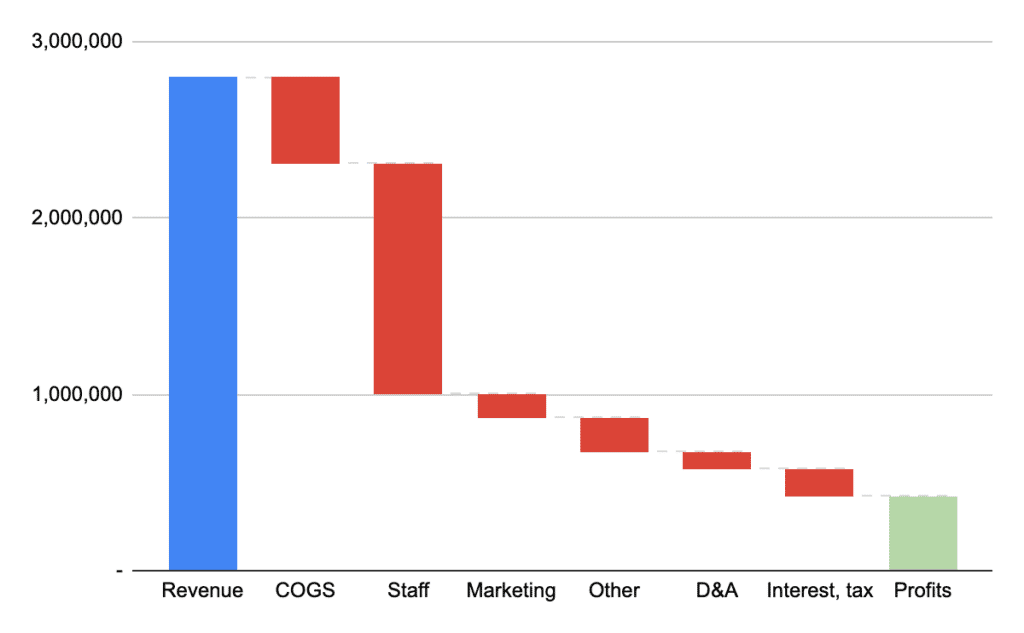 How to increase profits for a moving services business?
Lead generation sources: Make sure to visit events where realtors meet. This is a great place to get quality leads. Use CRM to track which lead sources have generated quality leads
Automatic follow-ups: Automatic follow-ups using email marketing and text message marketing can help you to convert more leads efficiently
Upsell: Upsell moving supplies and moving coverage when customers book a move with you
Provide discounts to repeat customers: Not everyone will move frequently, but some do. For such customers, offer discounts for using your services again. This will increase customer retention, which is much cheaper than new customer acquisition
Reduce fuel consumption: Since fuel consumption is one of the biggest expenses, make sure that you reduce fuel consumption using various measures such as:

Using fuel cards
Route optimization
Proactive vehicle maintenance
Maintaining a steady cruise speed
Using properly inflated tires

Hire part-time employees: Instead of hiring full-time employees, consider hiring part-time employees so that you don't run into a cash crunch during off seasons