How to Open a Nursing Home in 9 Steps: Checklist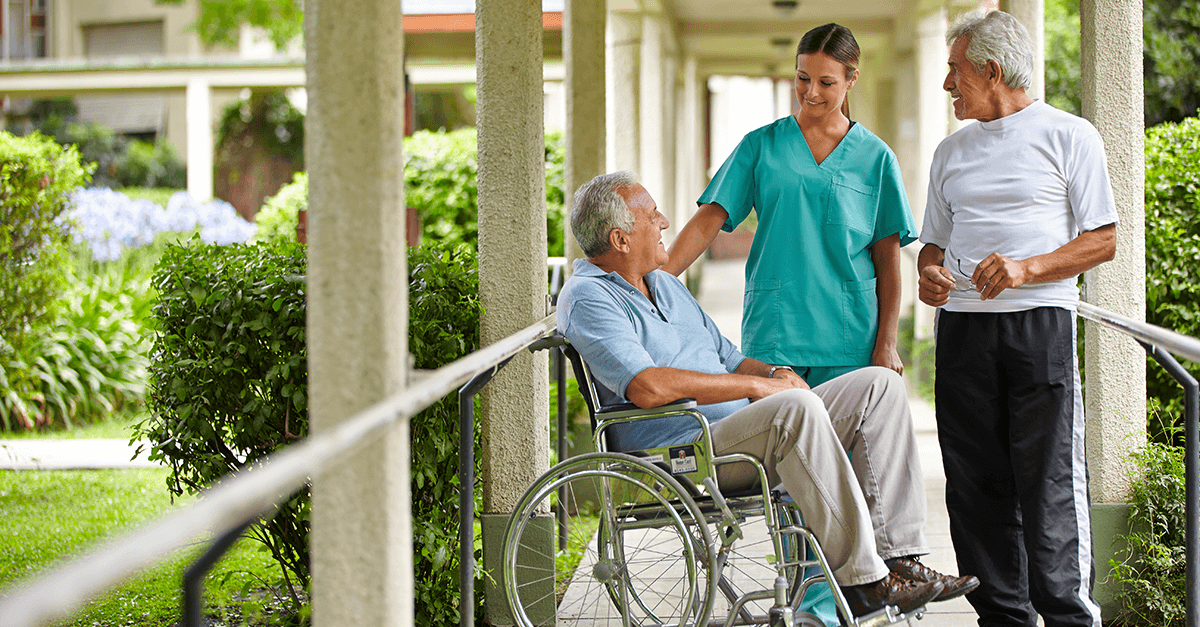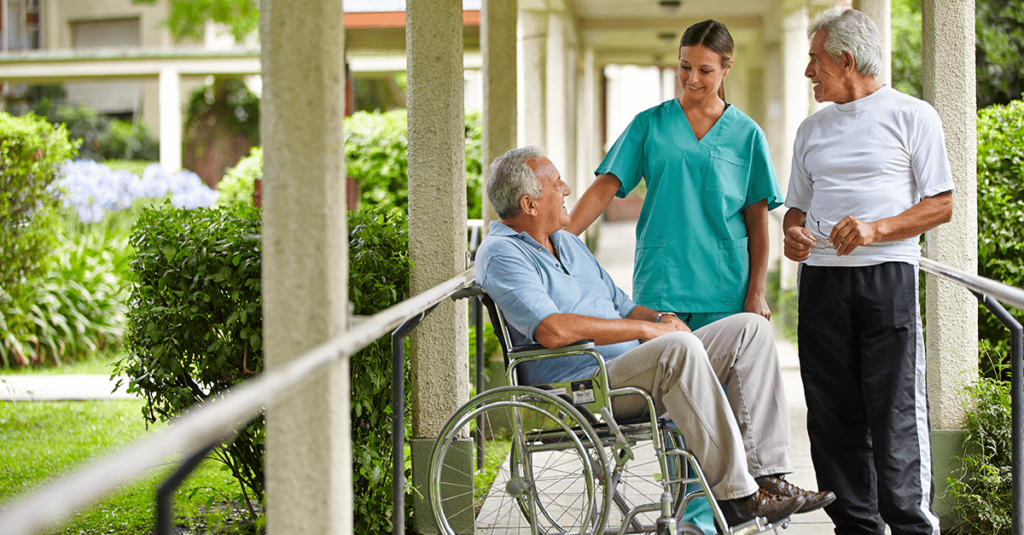 Do you want to open your own nursing home? Senior care and assisted living facility businesses can be very profitable businesses. Yet, it's also competitive: there were over 15,000 nursing homes in the US in 2019 employing more than 1.6 million people.
So if you want to open a nursing home, you must have a solid business plan. Finding the right facility, getting funding, furniture and medical equipment, hiring & training staff, etc. there is a lot you must do.
So if you are feeling lost and need some guidance on where to start, this post will give you the direction you need to run a successful nursing home. Let's dive in!
For more information on nursing home and assisted living facility businesses, make sure to read our complete guides below:
How Much Does It Cost To Open a Nursing Home?
How to Write a Business Plan for a Nursing Home: Complete Guide
How to Build a Financial Model for a Nursing Home
1. Get Nursing Home Training & Licenses
When planning to open a nursing home, it is important that you get proper training and also make arrangements for the necessary licenses.
Nursing Home Training
Before beginning a new firm, every aspirant entrepreneur should concentrate on being trained. Training is vital, especially when it comes to nursing homes.
Getting trained entails more than just earning a diploma or certificate. Training is more about learning about the business, understanding the dos and don'ts of this industry, and examining people who have already succeeded in it.
Getting the proper training would provide you peace of mind and the assurance that you are moving in the right direction.
To start, you must complete a state-approved training program and pass a test to become a registered nursing facility administrator. Planning beforehand is crucial because obtaining certification can take several months.
Nursing Home Licenses
You need to have a valid license to open a nursing home. The license requirement may vary based on your state. For instance, the Florida Board of Nursing Home Administrators will need you to obtain a Nursing Home Administrator license before you may start a nursing home in the state.
If you plan to start your nursing home in Texas, you will need licenses from the state's Health and Human Service Department, and the HHS Architectural Unit must approve every application.
Besides getting the licenses, you will also require certain permits to open a nursing home. These may include fire department permits, signage permits, and health department permits.
If you plan to provide daily meals and snacks at your facility, you will also need a permit from the local health department. In addition to this, your staff must also be licensed. You might have to check the background and professional experience of nurses, physiotherapists, and other medical professionals.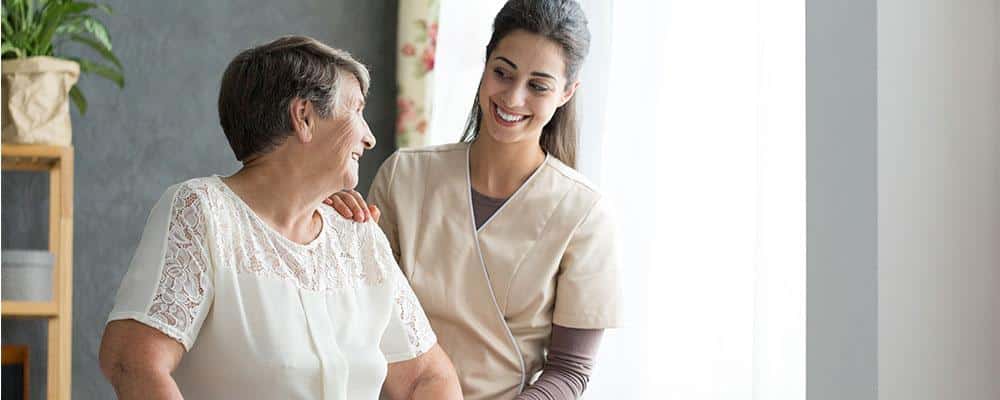 2. Prepare a Business Plan
A business plan will be the roadmap that you will follow to open your nursing home facility, receive funding, and how you will run your business.
Typically, a business plan has 7 key sections that include:
Executive summary: a 2-page section that summarises all the key information of your business plan below
Business overview: this section will contain information about your company and the business such as: what is the capacity of your facility (how many senior members), what are the amenities, staff, pricing, etc.
Market & competitive analysis: this section will contain the analysis of the target market and the competitive landscape
Sales & Marketing Strategy where you outline your plan to attract new members (the channels you will use, your budget, etc.)
Management & organizational structure where you list all the management roles and their experience in the industry, as well as any other key members of your company (senior managers, nurses, doctors, etc.). This is also where you should include a chart of your organizational chart with all the roles and their direct and indirect reporting lines
Financial plan: your projected 5-year financial projections (income statement, cash flow statement, balance sheet) as well as some key metrics and analysis (e.g. break-even analysis, use of funds, etc.)
Funding ask: this is where you explain what loan/investment/grant you are seeking as part of this business plan, how much do you need and how you intend to use the funds.
It's also best practice to add an appendix at the end to include important details such as: the facility layout plan, key contracts, senior managers resumes and references, etc.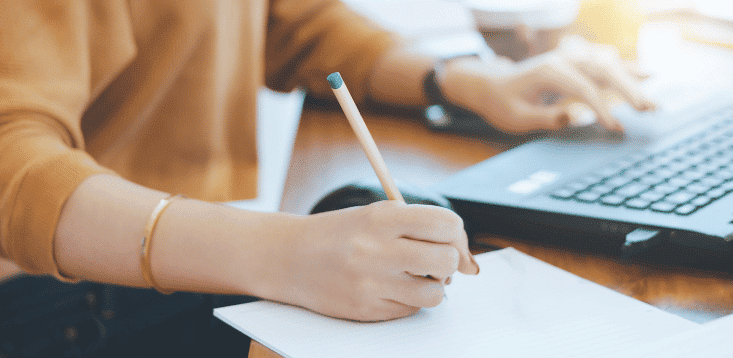 3. Build a Financial Plan
Your financial plan should include 5-year financial projections of your revenue and expenses. You should include the 3 financial statements as well as your assumptions clearly laid out. Your financial plan should be built using a spreadsheet like Excel.
When projecting your revenue, make sure to sensitize pricing and the number of customers as a small change in these assumptions will have a big impact on your revenues.
When it comes to the costs, consider both startup and operating costs:
Startup costs are the expenses you must pay before you open your nursing home;
Operating costs, instead, are the expenses you pay for each month to run the business.
Startup Costs
The startup costs for starting a nursing home will vary greatly depending on factors such as the size of your nursing home, equipment, the number of staff, etc. Also, it will depend on whether you plan to build the facilities from scratch or to renovate an existing building you rent.
To give you a clear example, see below some key cost estimates to open a nursing home with 40 units at an average-sized location based on 2 scenarios:
Option 1: you rent and renovate an existing building ($675,000 – $1,290,000)
Option 2: you buy land and build from scratch the facility ($2,020,000 – $3,600,000)
For more information on how much it costs to open and run a nursing home, read our complete guide here.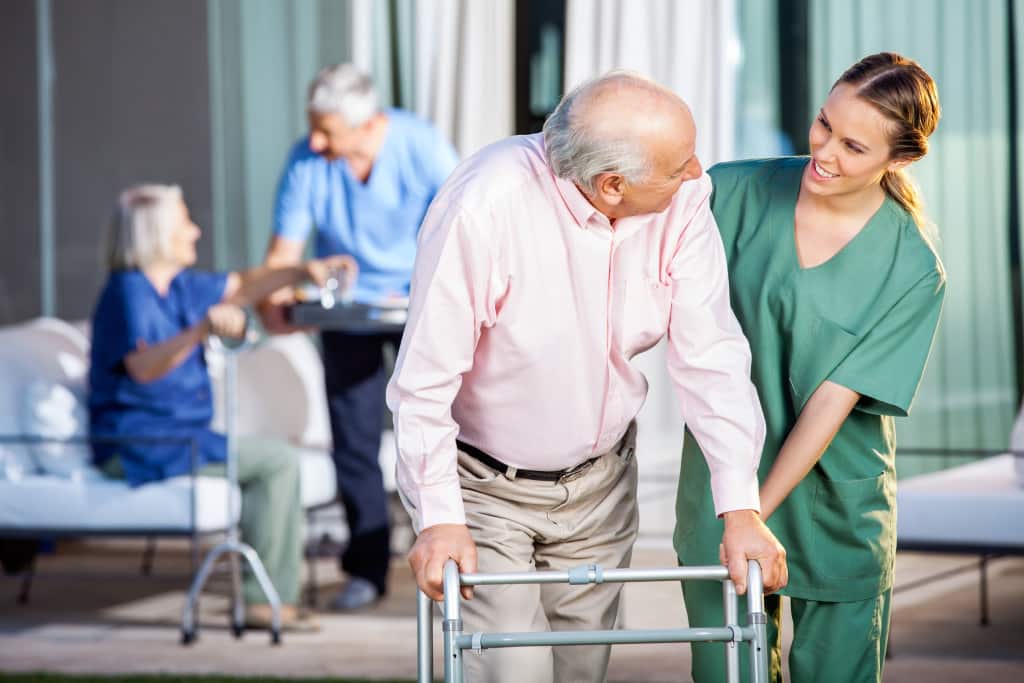 Download the Nursing Home budget template
5-year projections Excel template

Lender & investor-friendly

CPA-developed financials

30+ charts and metrics
4. Find a Location for your Nursing Home
Perhaps the most crucial element that affects the success of your nursing home is its location. You must consider your target market while deciding where to choose a location for your care home. For instance, you could look for a building in an affluent area to target affluent members.
You must also consider the number of residents your nursing home should have and the amenities you wish to provide. For instance, choosing a location outside the city is necessary if you want to provide a lot of outdoor amenities like tennis courts and golf courses.
If you plan to buy an existing nursing home, you must confirm that the structure complies with all zoning and safety regulations in the area.
To create a new facility, you must first locate a suitable piece of land and obtain the required permits and approvals.
5. Get Funding for your Nursing Home
Unlike other businesses, there are a number of grants available to help you finance senior care facilities. You can choose from the following type of funding options:
Startup Business Loans
If you are struggling to raise money on your own, getting a startup loan is a fantastic choice. You can choose between a business grant and an SBA microloan. An SBA loan will be prudent if you require extended payback terms with cheap interest. Obtaining an SBA microloan is substantially simpler than obtaining a regular SBA loan.
SBA Community Advantage
You can also opt for community advantage loans which are meant for businesses involved in serving underprivileged communities.
Government Grants
Government grants are also a great way to fund your nursing home startup costs. Several state-run or federal fund programs are aimed at helping senior care providers. Some grant programs are even specialised into specific mental or health care treatments. For example, check the CMS Federal Grant Opportunity for projects aiming to improve dementia care for seniors in the US.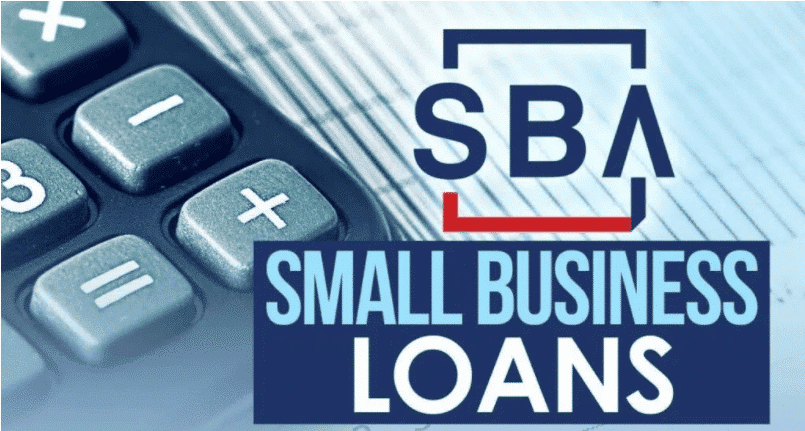 6. Renovate your Nursing Home
Unless you purchase an existing nursing home building, once you have found a suitable building for your nursing home, you will have to remodel the building to set up all the necessary rooms and public areas to accommodate senior members.
If you decide to lease an existing space, you will likely need to spend money to design and remodel the space to accommodate for the units (the rooms), the public area (cafeteria, restrooms, etc.) and the staff area (kitchen, changing rooms, offices, etc.).
The renovation costs will vary significantly from one project to another as it will depend on the existing building quality and layout.
On average, expect to spend 25-30% of building costs in renovation and remodeling. In other words, you would spend $30 to $65 per sq. ft.
So a 16,000 sq. ft. facility will cost you around $480,000 to $1,000,000 to renovate.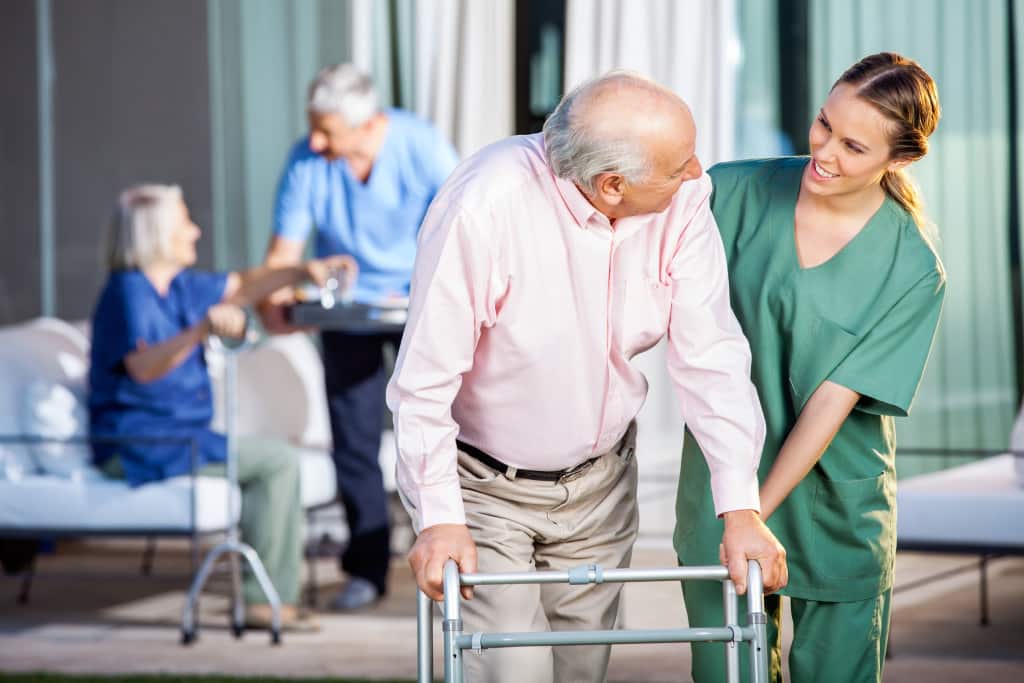 Download the Nursing Home budget template
5-year projections Excel template

Lender & investor-friendly

CPA-developed financials

30+ charts and metrics
7. Purchase Nursing Home Furniture & Equipment
If you're renting or leasing a nursing home facility, you need to add some basic furniture to accommodate your residents. A few examples include:
Safety supplies (walkers, crutches, wheelchairs, braces, bed alarms, shower sheets)
Bedding
Assessment tools (stethoscope, thermometer, scale, pulse oximeter, otoscope, blood pressure cup, etc.)
Security cameras
Nurses buttons and alarm system
As a rule of thumb, furniture alone will cost you between $3,000 and $5,000 for each unit. Thus, if your nursing home facility comprises 40 units, you need to keep aside $120,000 – $200,000 for furniture alone.
For more information on how much it costs to open a nursing home or assisted living facility, read our complete guide here.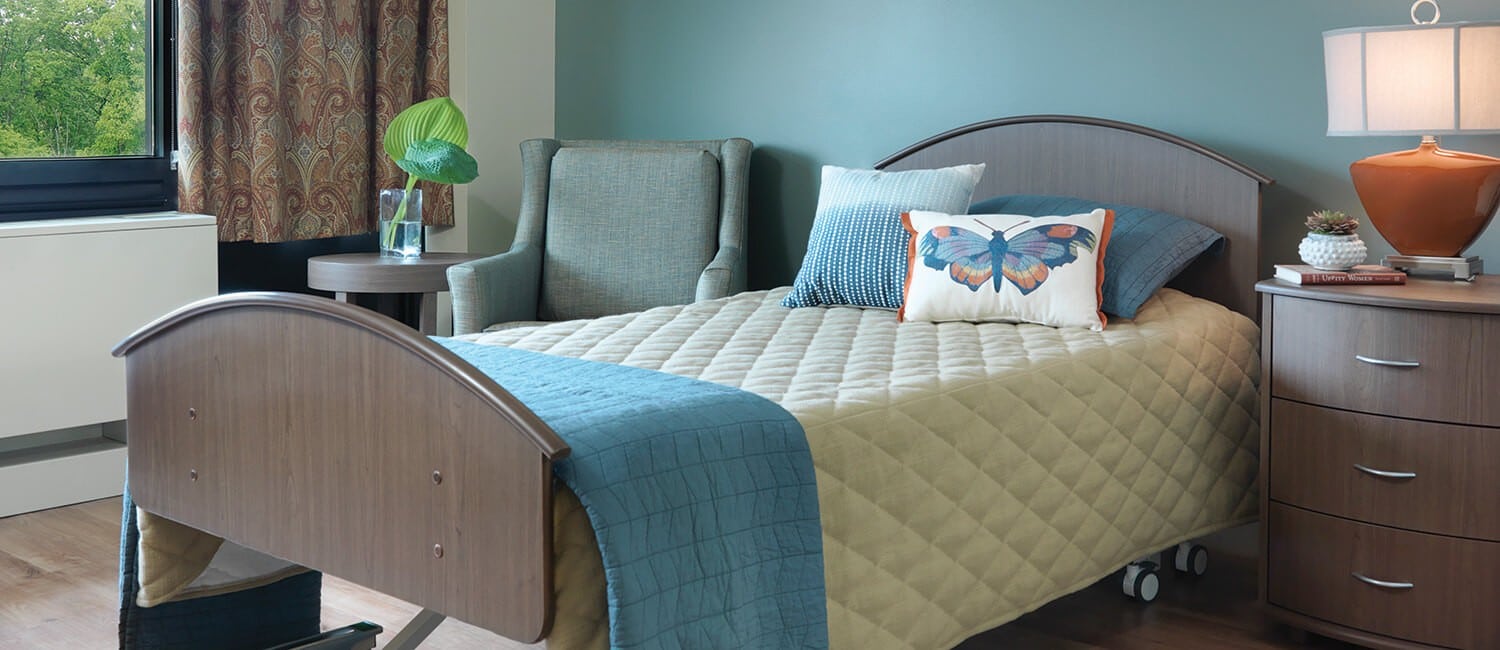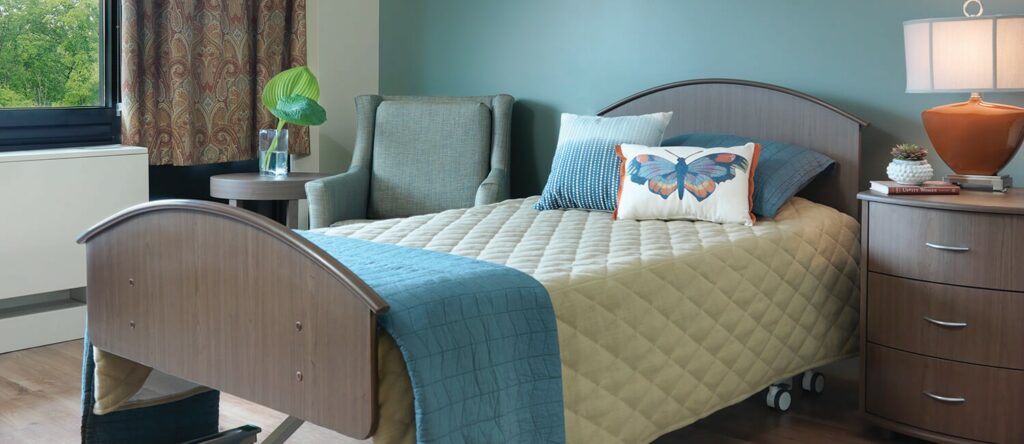 8. Get Insurance for your Nursing Home
In addition to creating a legal entity for your protection, you should open a nursing home with sufficient insurance for several reasons.
First off, if you are sued, your insurance coverage may help pay for some of the costs of the lawsuit and any damages you may be required to pay
Second, if one of your workers causes an accident, your insurance may be able to help pay for any ensuing medical expenses or property damage
Lastly, your insurance policy probably includes coverage for repairs and damages if a fire or a natural disaster damages your nursing home
General liability insurance coverage is necessary for terms of insurance because it will shield you from the majority of lawsuits brought by residents' families against your institution.
Additionally, you will require property insurance to pay for any repairs or damage that a fire or other calamity causes to your nursing home. Finally, you might also want to think about workers' compensation insurance, which will pay for employees' medical expenses and lost wages if they get hurt at work.
9. Hire Staff for your Nursing Home
You must begin employing personnel as soon as your nursing home is ready to launch. The first step is to create job descriptions for the positions you need to fill. You can start posting job openings once you have a solid idea of the qualifications and experience needed for each position.
Some of the most common staff needed for nursing homes are:
Registered Nurses (RNs)
Licensed Vocational Nurses (LVNs) or Licensed Practical Nurses (LPNs)
Certified Nursing Assistants (CNAs)
Physical Therapists (PTs)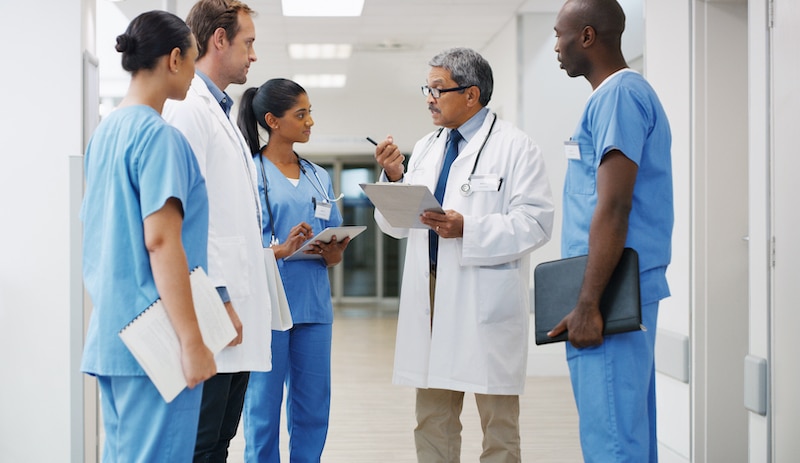 You can use newspapers, internet job boards, or even word-of-mouth to find suitable employees.
Once you have a pool of applicants, you must carefully evaluate them to determine which ones fit your nursing home best.
Additionally, you want to think about running background checks on all potential employees. This is crucial as you will be working with senior citizens in long-term care.