How to Open an Auto Repair Shop in 9 Steps: Checklist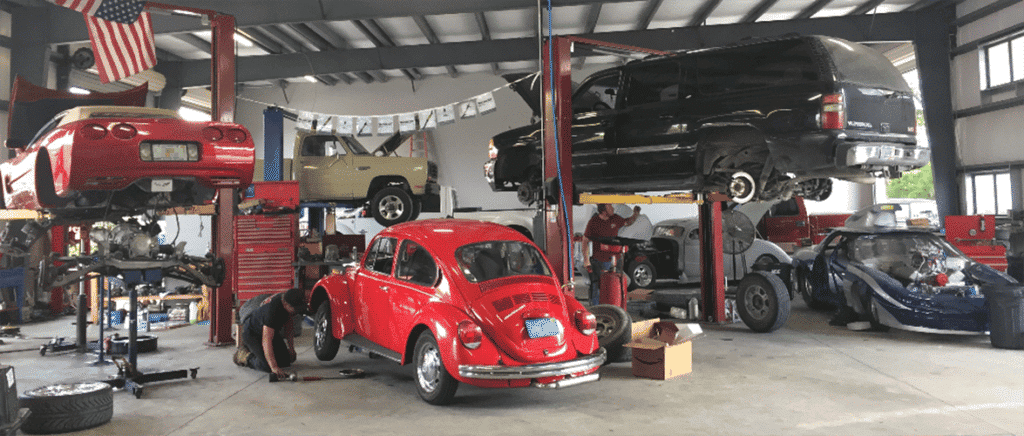 Auto repair and paint shops are a very competitive industry: there were over 59,780 across the US in 2020. So if you plan to start your own auto repair shop, make sure to have a solid business plan and execution.
Are you starting your own auto repair shop? Or have you decided to take over an existing auto repair business? This post will give all the necessary information for you to start and successfully run your own auto repair shop. Let's dive in!
For more information on auto repair and body shops, make sure to read our guides below:
How Much Does It Cost To Open An Auto Repair Shop?
8 Strategies To Increase Auto Repair Shops Sales & Profits
How To Build a Financial Model For an Auto Repair Shop
How Profitable Is an Auto Repair Shop?
How to Write an Auto Repair Business Plan: Complete Guide
1. Research the Auto Repair Industry
The first step to start an auto repair shop (or any business to that matter), is conduction market research. There are 4 components for body shop companies: customers, competition, resources and equipment.
Customers
All your clients will require vehicle maintenance. These service agreements guarantee that your company receives a steady stream of revenue. When you first start, this can assist with your cash flow.
Yet, your point of differentiation should be properly stated in your business plan. What do you do in the area that no one else does? Why would customers choose you above your rivals? It can be a more affordable price, fantastic customer service, or the quickest repairs.
The one-off customers are the ones who are not as advantageous to you. These can be attracted with discounts, but they might not come back if you charge full price. With these customers, you can find yourself losing money.
Therefore, analyse the local market's demand:
Who are your prospective clients?
How many are there in total?
What prompts their purchase: breakdowns, regular checkups, or the requirement for specific gear like winter tires?
Is proximity, brand, or price a deciding factor in the auto repair company they choose?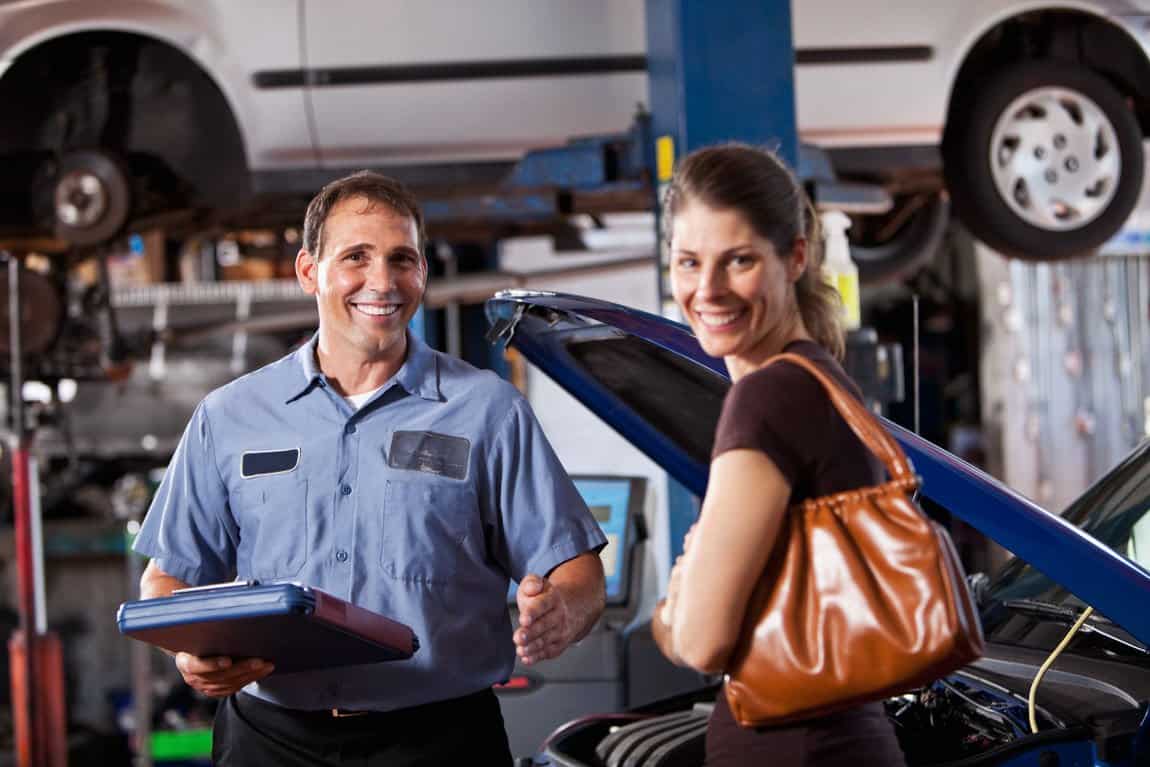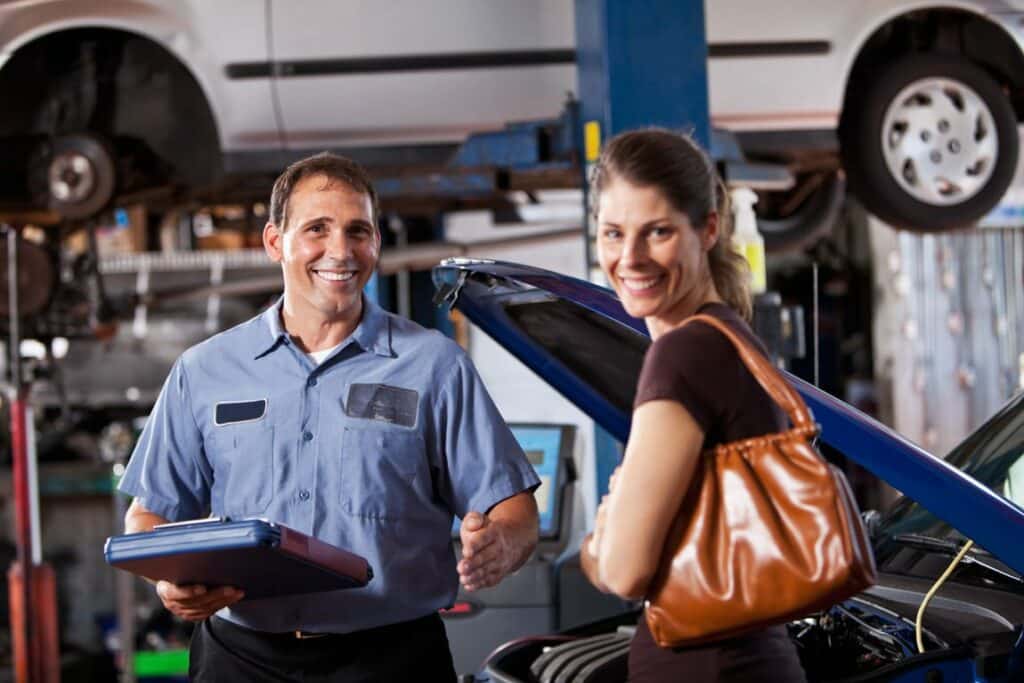 Competition
It's crucial to understand your competition when conducting research. Try to locate:
The number of auto repair shops in the area
How many mechanics work there?
What services do they offer?
What's their price point?
Which customers / vehicles / brand do they service?
How can you offer customers better services vs. competition?
You can ensure the success of your business if you are aware of the needs of your customers and the constraints of your competitors.
Resources
One of the toughest parts of running an auto repair shop is anticipating your customers' requirements before you open. Will you, for example, require a full staff? What types of equipment and machines will you need to offer repair and other services (e.g. painting)?
You should also choose where to get the spare parts you need to start your auto repair shop. Find suppliers based on their offering terms: pricing, choice, quality, payment terms, shipping choices, etc.
Equipment
You would require the appropriate tools and equipment to begin if you were serious about your profession. On average, an auto repair shop equipment costs between $32,000 – $150,000
A few examples of equipment you might need for your auto repair shop are:
Floor jacks and jack stands
An air compressor with a lot of power for your garage
Belts, gear, shafts, and other specialized equipment
Coolant or oil drain bucket
Jumper and battery charger for cars, especially if they are being towed to your garage
Engine hoist for servicing of vehicles
Superior quality break blades
Wall mount strut compressor
Workstations where you may service the vehicles
Brake Lathe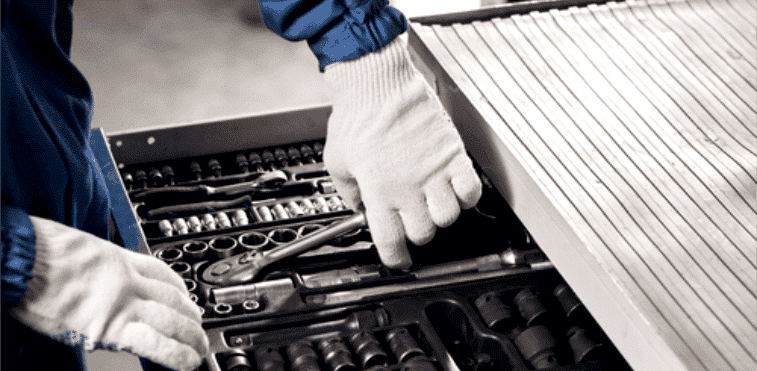 2. Prepare a Business Plan
A thorough business plan saves you from the uncertainties of running a new business. And for an auto repair business, you will need a detailed plan outlining all the equipment, associated costs, the personnel and other resources you need to keep your business up and running.
A solid business plan should address all the critical areas of running this business, including:
Executive summary
Market & Competitive analysis
Marketing strategy
Management & Organizational structure
Operation plan
Financial plan (see below)
Use of funds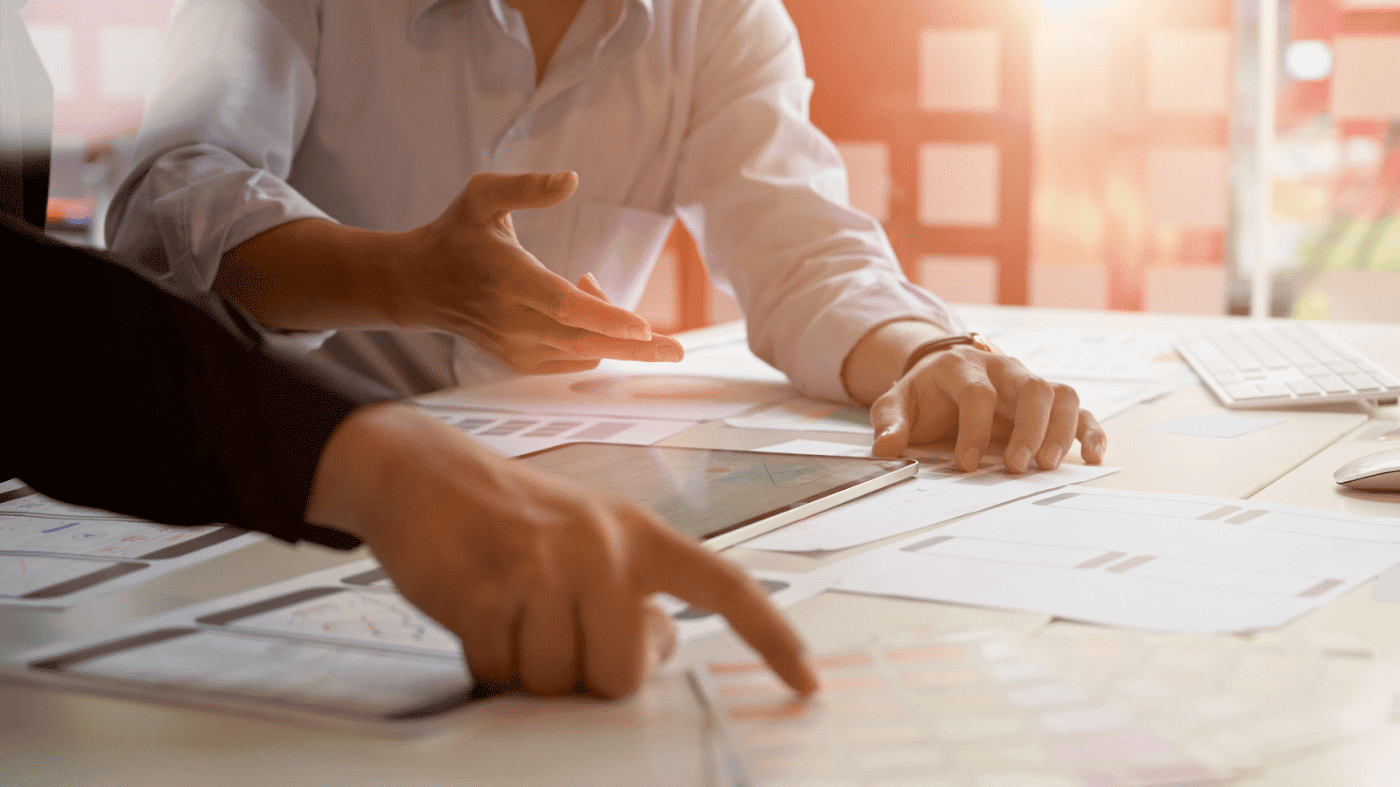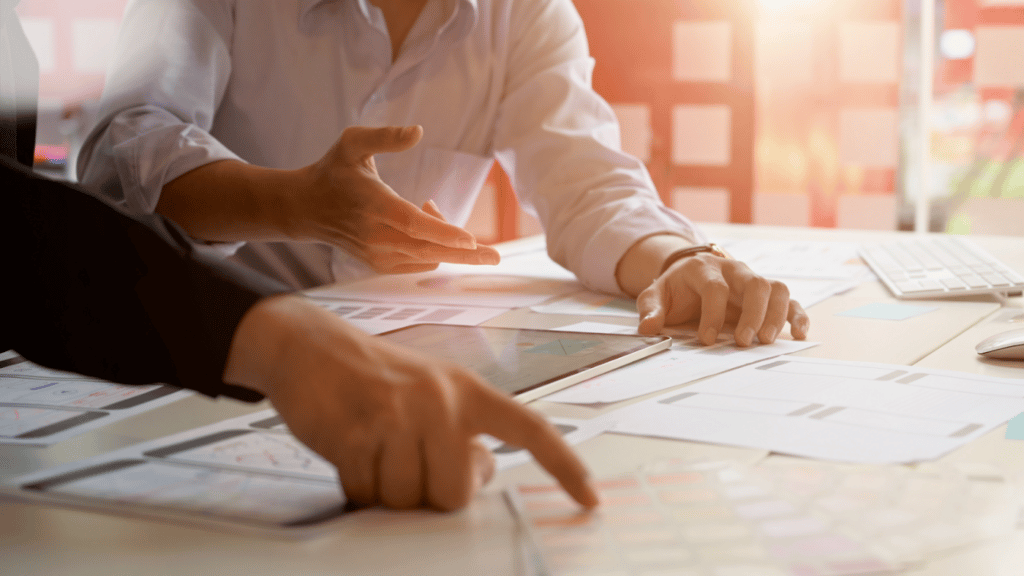 3. Build a Financial Plan
Your financial plan should include 5-year financial projections of your revenue and expenses. You should include the 3 financial statements as well as your assumptions clearly laid out. Your financial plan should be built using a spreadsheet like Excel.
When projecting your revenue, make sure to sensitize pricing and the number of customers as a small change in these assumptions will have a big impact on your revenues.
When it comes to the costs, consider both startup and operating costs:
Startup costs are the expenses you must pay before you start your auto repair shop;
Operating costs, instead, are the expenses you pay for each month to run the business.
Assuming you do not buy the building (which would be a significant startup cost) but decide to rent instead (at least in the early years), startup costs represent on average $67,200 to $225,500 for a 5,000 sq. ft. auto repair shop. For more information on how much it costs to start and run an auto repair shop, read our article here.
Get a rock-solid business plan with the Auto Repair financial model
5-year financial plan already built

20+ charts for your business plan

Video tutorial 🎥

5,900+ downloads
4. Incorporate your Auto Repair Business
A business's legal structure for operation is referred to as its entity (also known as its structure). The four main business structures available are sole proprietorship, partnership, corporation, and limited liability company (LLC). The advantages and disadvantages of each type of entity vary depending on factors, including cost, administrative burdens, and liability risk.
In most cases, the sole proprietorship and limited liability company are the optimum business entities for an auto repair operation. The average registration fee for a business in the US is $700.
5. Find a Name for your Auto Repair Shop
Finding a business name is an important step when you start an auto repair business. Indeed, the name must be memorable to your target audience so they can find you, and remember you easily.
Here's how you can opt for a good name for your auto repair shop:
Try some auto-related names
Name it in your neighborhood, city, or even street
Name it as per your specialization
Use your name
Once you have found a business name, make sure you invest in a clear, large and memorable signage for your customers to find, and remember you shop.


6. Find a Location for your Auto Repair
Choosing a location for your body shop is paramount. As explained earlier, not only the location, but the layout, space and rental cost (or the mortgage) will play a big role in your business success and profitability.
Location
Even while an auto repair company doesn't necessarily need to be in a prominent, busy area, it can increase visibility and bring in more clients. But renting a commercial space for your auto repair shop in these places is of course more expensive.
Some auto repair shops are small-scale and sometimes even housed in the owner's garage. Before taking this route, check area covenants and local laws.
Here are some of the factors that will help you select the right location for your auto repair shop:
The ease with which you can search for your auto repair shop
The traffic patterns
The parking space
The condition of the property
The affordability of the space
The proximity of the competitors
Layout and Space Requirement
You must carefully consider the layout of your shop before opening an auto repair shop. The ceiling must be at least 14 feet high because you'll employ a clear-lift hoist. Additionally, the entranceway must be broad enough for clients to park their cars inside. You will require a client reception area, a car lift area, a workbench area, a warehouse to store spare parts and tires, and an office, among the many spaces.
For the benefit of consumers, the auto shop should retain a tidy, polished appearance while maximizing available space. Because customers will wait in this area while their automobiles are being serviced, it should be comfortable.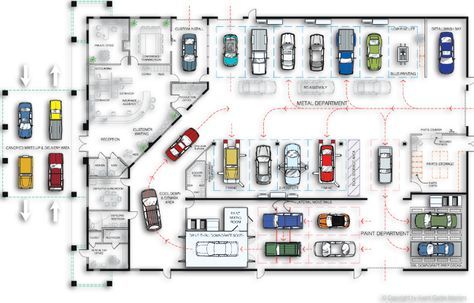 7. Hire Employees for your Auto Repair Shop
As an auto repair shop owner, it's time to hire staff to help with small business administration and accomplish your company's objectives.
To provide maintenance services, you will require a technical team of mechanics. You also need resources to handle the shop's general administration and record-keeping.
The quantity and kind of resources you need will also rely on the objectives you have set for your business. You'll need additional resources if you wish to work on a bigger scale.
You can begin the interviewing process once you know the type and number of mechanics your team needs. Employ people you trust who you believe will deliver high-quality results and have received training. They must be willing to assist you in achieving your business objectives and courteous to clients.
At least a month before you begin providing client service, begin hiring. Finding qualified candidates and conducting interviews with them will take longer than you anticipate. It also takes time to discuss wages and check references.
Your company will have greater credibility if your employees have certifications.
A mechanic makes $48,000 on average per year in the US. Therefore, if you hire 3 full-time employees, you must budget between $20,000 and $25,000 monthly for pay (including 20% taxes and benefits).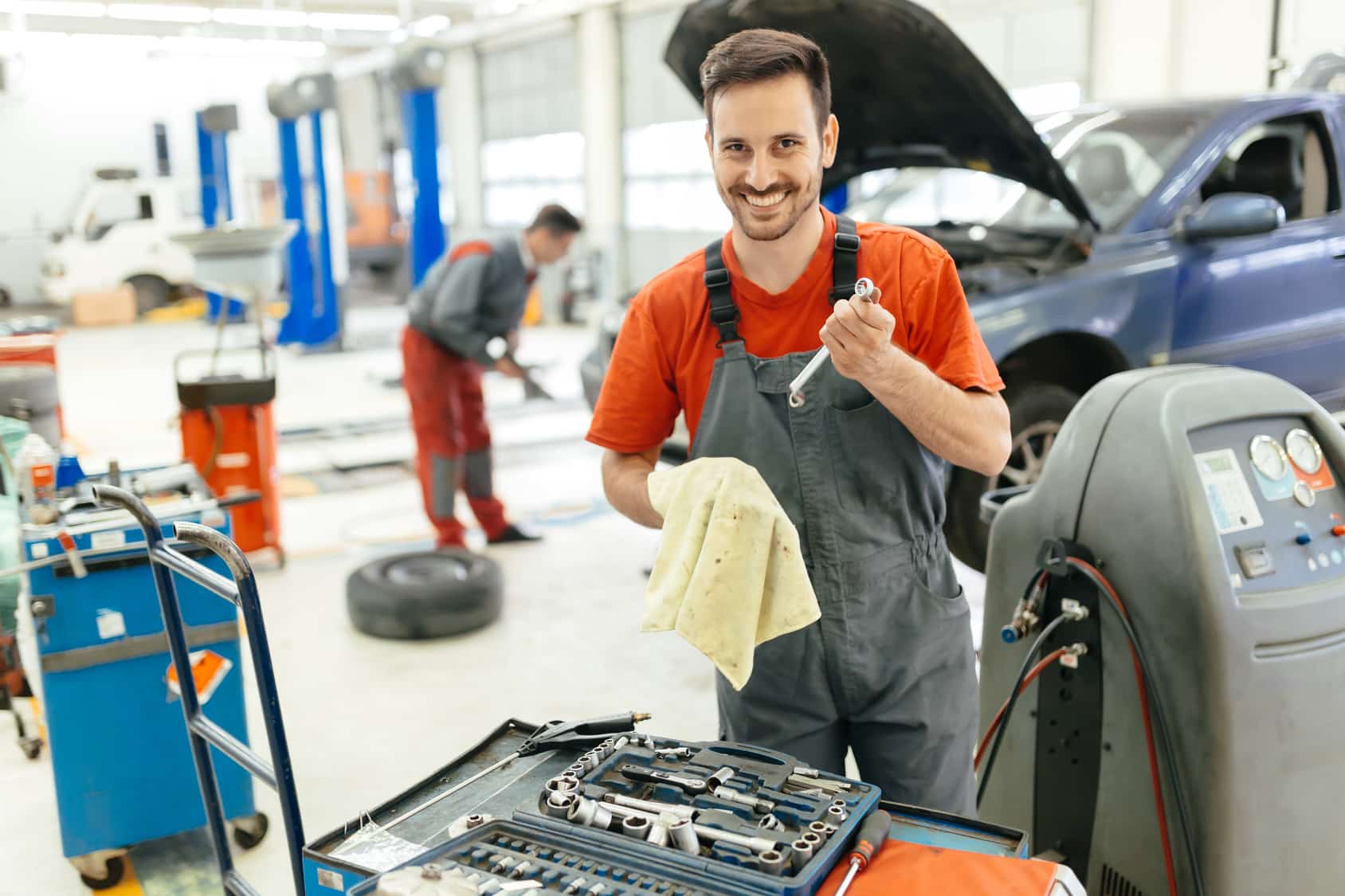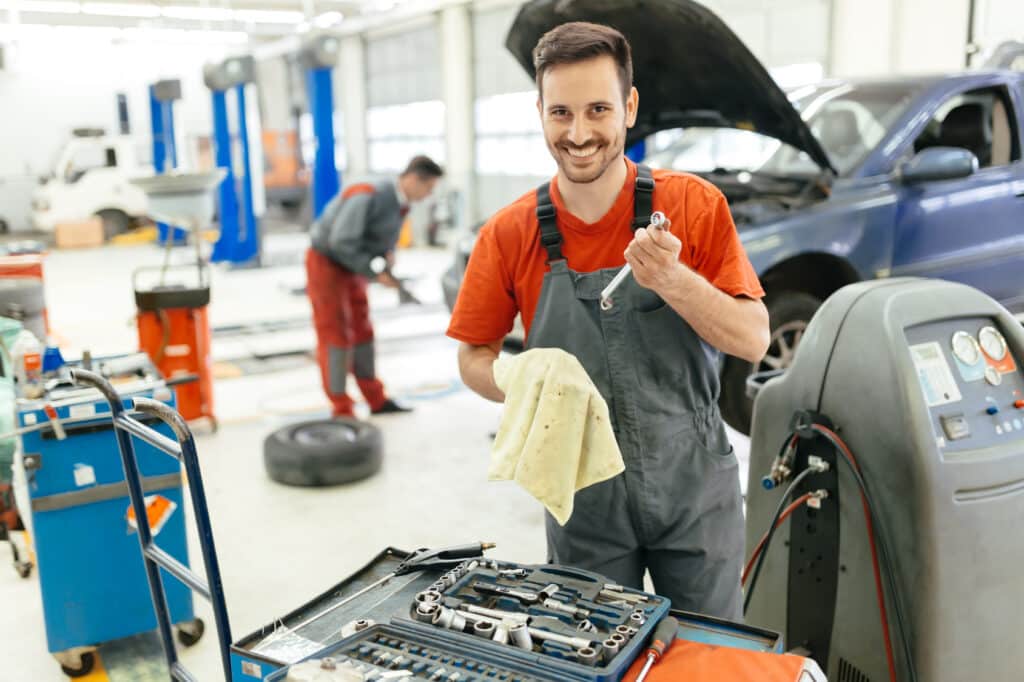 8. Get Necessary Auto Repair Licenses
Although no specialized licenses for auto repair companies are needed, there are several general municipal, state, and federal company registrations. These include a sales tax permit, an Employer Identification Number, and an Occupancy Permit, among others.
The Environmental Protection Agency (EPA) does have some control over how auto repair shops dispose of trash from vehicles, such as used motor oil.
Although having an Automotive Service Excellence (ASE) Certification is not needed, the Advanced Technology Institute warns that without one, it could be challenging to secure financing and liability insurance for your shop.
Before taking the certification test, you must have at least two years of work and school experience to qualify for the ASE Certification.
The average license and legal costs for an auto repair shop fall between $200 – $500.
9. Promote your Auto Repair Shop
How do you advertise a mechanic shop, especially in the first few years when you are just getting started? There are a variety of techniques you can employ, but if you want to be successful, you must choose the best one for your particular type of body shop.
It's time to advertise your vehicle repair shop in the local community. You must invest in efficient marketing and promotion to achieve this. In today's world, having a strong online presence for your company is also smart.
Creating your website would be the first step in this process. To do this, ensure your company has an eye-catching logo and tagline that may be displayed directly next to your company name.
Finding new clients can be challenging initially, but if you've established a strong clientele, word-of-mouth advertising can be one of the most effective ways to attract repeat clients.
You might also adopt a business-to-business strategy and provide your services to a nearby limo or taxi service.
Alternatively, you could try the following methods:
Putting up billboards in the neighborhood
Social media promotion and sponsored content
Utilize SEO strategies to increase traffic to your website from Google searches.
Promote your business and consider partnering with like-minded companies.
To build traction, host a grand opening and invite everyone involved in the sector.
Once you start receiving clients, make sure you give them high-quality services. Small Business Administration recommends spending between 7% to 8% of your gross revenue on marketing and advertising for small businesses in general.
Get a rock-solid business plan with the Auto Repair financial model
5-year financial plan already built

20+ charts for your business plan

Video tutorial 🎥

5,900+ downloads