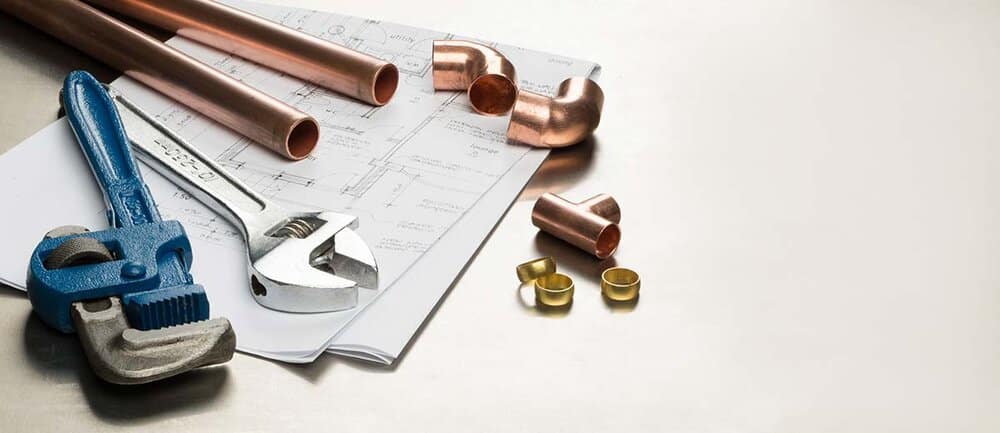 A $107 billion industry, plumbing and HVAC is one of the largest home services market in the US. With over 129,000 businesses, the sector is also very competitive. So if you want to start your own plumbing and/or HVAC business, you must start with a solid business plan and execution.
If you don't know where to start, this post will give you all the 11 necessary steps to help you successfully start and run your plumbing & HVAC business. Let's dive in!
1. Conduct Research
You must conduct market research before you can start your own plumbing business. Make sure to collect data and information on:
Number of plumbing and HVAC businesses operating in the area
Types of services they offer and types of clients they serve
Market demand and needs of your target audience
Once you have enough data about your competitors and the market size & demand, you can then move on to develop your business plan.
2. Select your Services
Next step on your list is to choose the services you want to offer your customers. In addition to services, you will need to select whether you cater individuals or businesses, or both.
There are many types of services involved in plumbing and HVAC businesses. For instance, you can decide to service small appliances or opt for servicing high-pressure or low-pressure systems.
The services you want to offer will depend on your knowledge, expertise, and of course, experience. Make a complete list of all services that you want to offer as this list will determine the type of licenses and certifications you will require later on.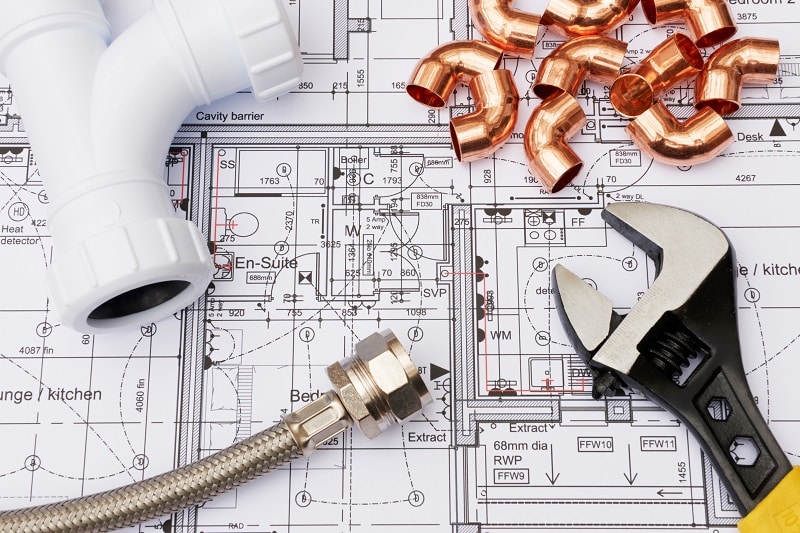 3. Get Necessary Licenses & Certifications
The next most important thing to do before you start a plumbing business is to acquire all the necessary licenses and certifications.
As explained earlier, the types and number of licenses and certifications you will need will depend on the types of services you will provide.
However, do remember that you must complete an HVAC certificate program from an accredited school in your state. An accredited HVAC program can be anywhere between 6 months and 2 years in duration.
If you don't know where to find an apprenticeship program, you can also use the US Department of Labor Apprenticeship Finder.
What are the different HVAC certifications?
Here is a quick list of the different HVAC certifications:
Servicing Small Appliances: EPA Type I Certification
Servicing High-Pressure Systems: EPA Type II Certification
Servicing Low-Pressure Systems: EPA Type III Certification
Universal EPA Certificate
NATE or North American Technician Excellence: This offers professional-level certifications for professionals and the certification areas include:

AD or Air distribution
AC or Air conditioning
GS or Gas heating
OL or Oil heating
HP or Heat pumps (air-to-air)
HG or Hydronics gas (service only)
HO or Hydronics oil (service only)
LC or Light commercial refrigeration (service only)
RC or Commercial refrigeration (service only)
EA or HVAC efficiency analyst (senior level)
What are the different plumbing certifications?
If you want to include plumbing services in the mix, you will need additional licenses depending on your state. Certain types of plumbing licenses include:
Residential plumber
Journeyman plumber
Master plumber
Plumbing contractor
Also, depending on the state, you may need certain hours of verifiable work experience before you can obtain a plumbing license.
But do remember that though plumbing and HVAC businesses have certain things in common, they are two different businesses. Whether you can combine the two will depend on your state's regulations.
4. Pen a Business Plan
Your business plan will be the roadmap of your plumbing & HVAC business and will serve not online as a guide, but also as a document to receive funding.
Typically, a business plan has three broad sections that include:
Executive summary: a 2-page summary of your business plan as described below
Business overview: start by introducing your business, where it is located and what type of customers and services you offer. Also mention the prices of your services you offer.
Market overview: summarise the market where you will operate and provide a brief about the target audience (individuals or businesses), the market size, competitors, etc.
Management & people: mention here who are the employees (or subcontractors) you plan to hire to run your business (operations or administrative functions)
Financial plan: how much profit and revenue do you expect in the next 5 years? When will you reach the break-even point and start making profits?
Funding ask

: what SBA loan, equity investment and / or grant are you seeking? How much do you need? What will you spend the money on (staff, operations, equipment, etc.)?
5. Get Funding
Before you can start a plumbing business, you may want to obtain funding. Plumbing and HVAC companies often have low startup costs as they are service businesses.
Indeed, apart from the vehicles and equipment, there aren't significant expenses you must pay upfront before you can set up shop.
Opening a new plumbing and HVAC business will cost between $2,000 and $10,000 if you settle for a used vehicle and equipment. However, if you want to purchase everything up front and new, the cost can escalate to $100,000.
Self-funding can help you to cover licensing and business registration costs, but you may require funds to purchase equipment, rent or purchase your office space, get a vehicle, etc.
Typically such businesses resort to business loans (or SBA loans).
Additionally, there will be operational costs that will come out of your pocket for the first few months until you reach break-even. So make sure to create a solid plumbing and HVAC financial plan to account for that as well.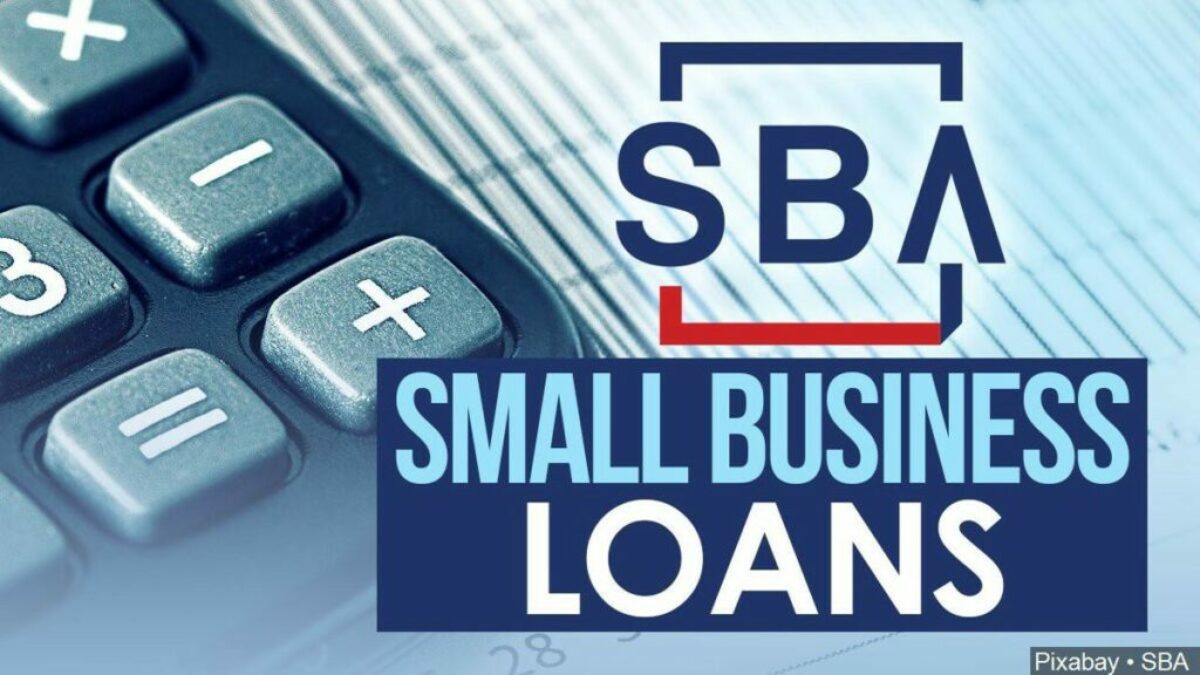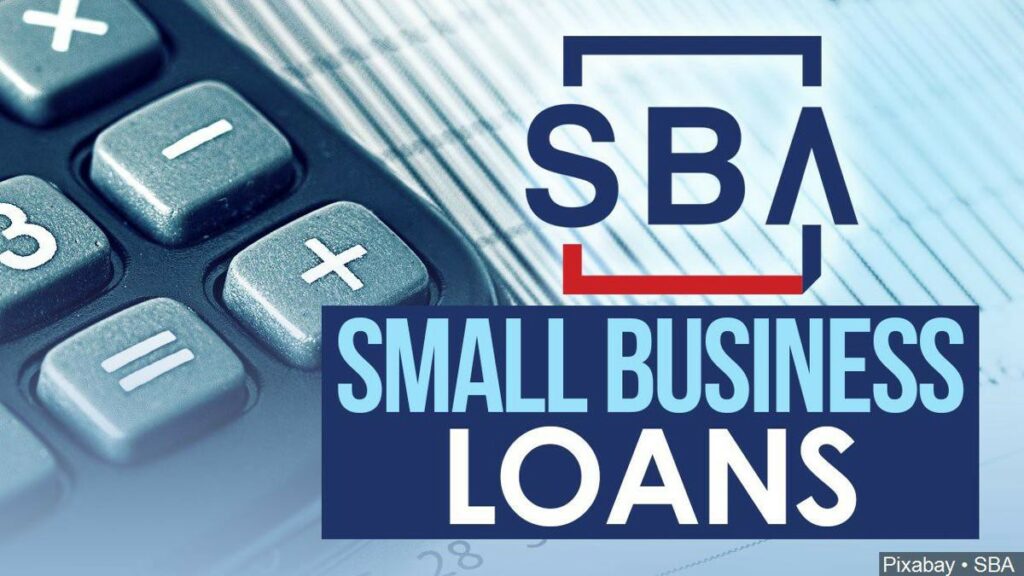 6. Get a Business Address
Once you have the funding, get your office address. You must have already selected the location and the commercial space from where you want to operate your business.
It is now time to finalize the deal and rent the property.
Make sure that you are aware of the zoning rules, building specifications, and safety regulations.
You will also need a certificate of occupancy to run your business from that location.
7. Brand & Registration
Brand creation
In order to get customers, you will need first to create a brand for your business. It can be as simple as a business name and a logo. Bigger firms may want to invest in a website, a hotline and/or online booking system, a signage, branding for their vehicles, etc.
Here are a few steps to get you started:
Create a business name and ensure that is short and memorable
Check if another business exists with the same name. If yes, find another name. The name must be unique
Come up with your brand's USP. It must be something that differentiates you from your competitors and attracts the attention of your target audience
Create a logo and website
Registration
Remember that registering a business will require a lot of things including:
A business bank account
A business address from you will operate, etc.
Copies of your licenses and certifications, etc.
Depending on your state, business registration requirements can differ. Thus, check with the local authorities to get a complete list of documents you need to furnish while registering your business.
The documents you need to furnish may differ depending on the business structure. You can settle for one of the following options:
Sole proprietorship
Partnership
LLC or limited liability company, etc.
In case you are operating alone, and your business name is different from your name, you have the option of filing your name as DBA (doing business as, which is the assumed business name or a fictitious business name).
Learn more about registering your business here.
Finally, you must submit your business information to IRS to obtain EIN or Employer Identification Number.
8. Equipment & Vehicle(s)
Once your business is registered, you must acquire the necessary equipment and vehicle for your business.
The vehicle must be big enough to organize and accommodate all your tools & equipment so that you can carry them to the job site.
The various tools that you will need for your plumbing & HVAC business include (but are not limited to):
Battery-powered drill
Coil fin straightener
Core removal tool
Crescent wrench
Flashlight
Flushing solvent
Hammers
HVAC load calculator
Multimeter
Nitrogen regulator
Pipe wrench
Pliers
Psychrometer
Pumps
Screwdriver set
Tape measure
Thermal imaging tools
Thermometers, etc.
You may need additional tools and equipment if you are offering a mix of plumbing and HVAC services. Acquire such tools accordingly.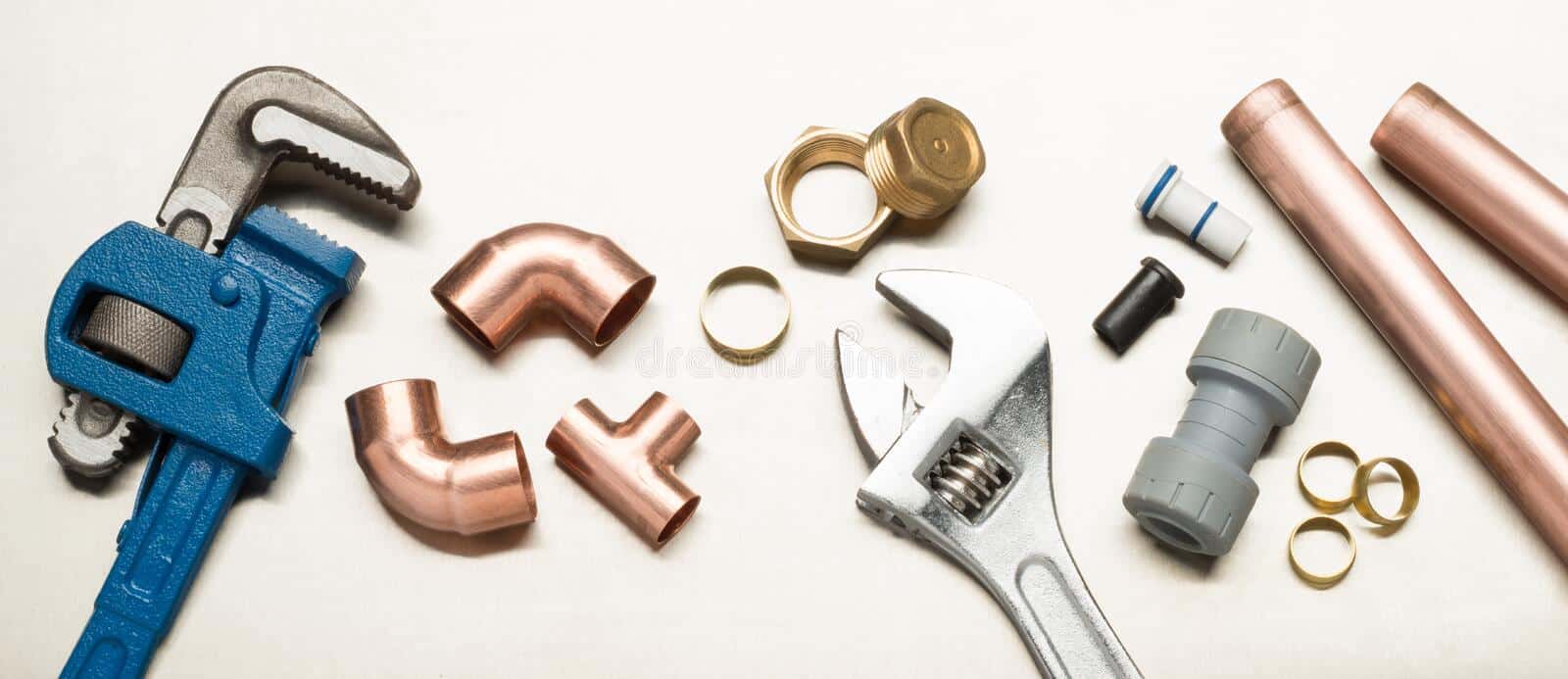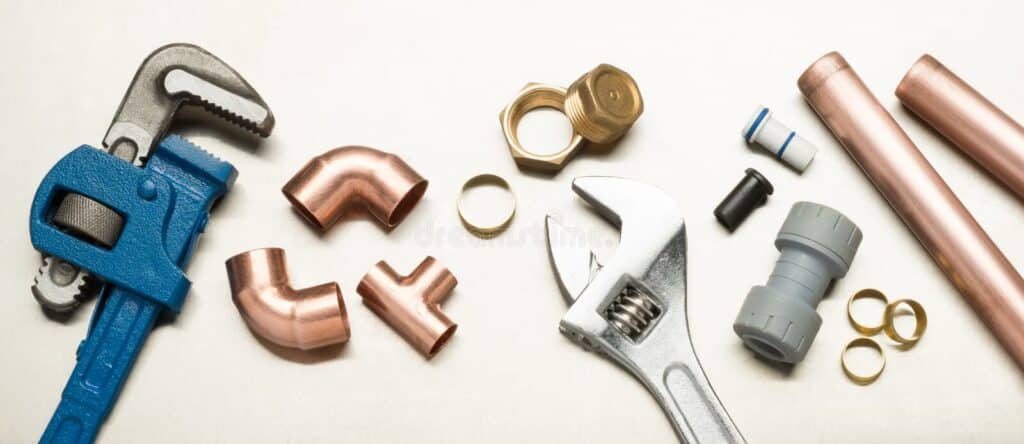 9. Get Business Insurance
Before you start operating, you must get business insurance.
In general, any HVAC business should have the following insurance policies:
Business owner's policy
Commercial auto insurance
Commercial general liability insurance
Equipment and inland marine coverage
Surety bonds
Umbrella insurance policy
Workers' compensation
If you have plumbing services in the mix, you need to mention that to the insurer. Of course, the premiums you need to pay for a mix of plumbing and HVAC services will be higher than just plumbing or just HVAC business.
10. Hire Staff
You cannot cover everything by yourself. You must have staff to ensure that they cover different aspects of your business. For instance, you will need technicians to perform the actual plumbing or HVAC services.
Similarly, you will need an accountant and a customer service employee to manage calls and talk to customers and close calls, etc.
The number of employees you will hire will depend on the scale of your operations. You may also consider hiring subcontractors to reduce your costs.
If you are going to hire employees, make sure to train them and provide them with competitive wages.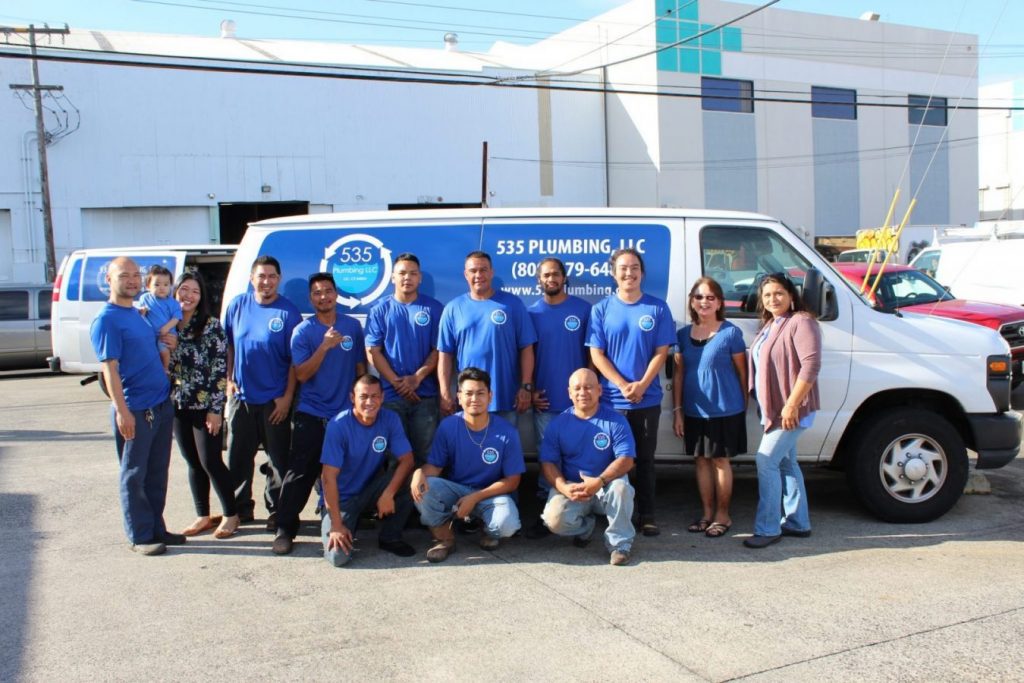 11. Advertise & Start Operations
Once everything is in place, it is time to advertise your business and start your plumbing operations.
Here are a few things you must do:
If you have references, use them to get new businesses
Use signage and billboards to advertise your business
Distribute business cards, flyers, and pamphlets
Use online marketing such as PPC ads (on both search engines and social media platforms)
Optimize your website using keywords and perform local SEO
Perform local listing on Google My Business
Make cold calls, if necessary
Also, make sure that your vehicle is properly branded and that your field staff has proper uniforms with your business name and logo on them. This will ensure that your business looks professional.