With 839 franchised restaurants across the globe, Krispy Kreme is a very popular franchise. But is this a profitable business? How much does it really cost to open a new Krispy Kreme franchise?
Opening a Krispy Kreme franchise may cost you about $1,210,000, yet you can expect to make on average $820,000 in revenue per year. What about profits?
In this article we'll look into how much it (really) costs to open a Krispy Kreme franchise, how much you can make with this business and how profitable it really is. Let's dive in!
Key stats
Source: Franchise Disclosure Document 2022
Find the best franchise
Compare Krispy Kreme vs. 1,000+ franchises on franchiseindx.com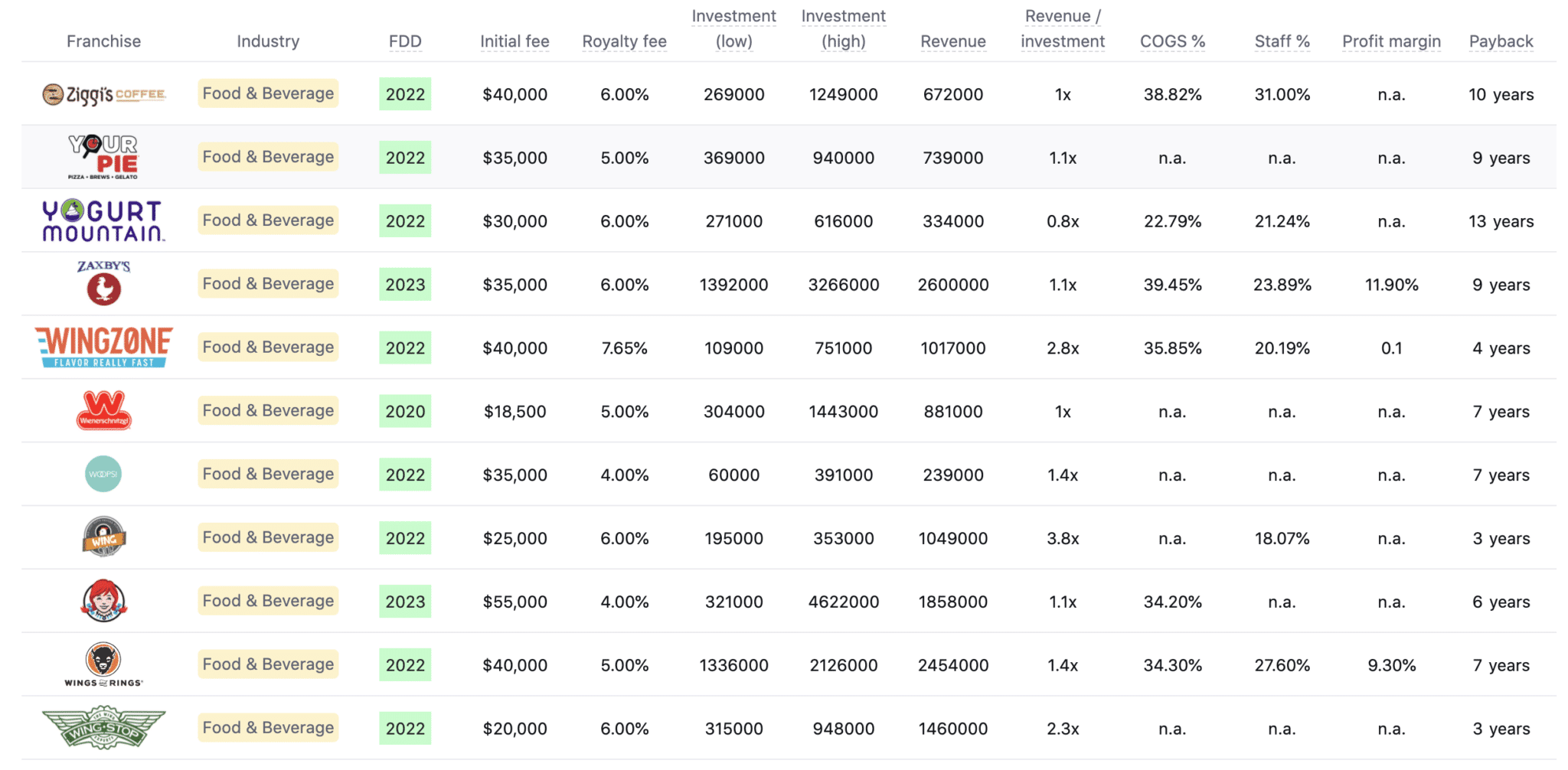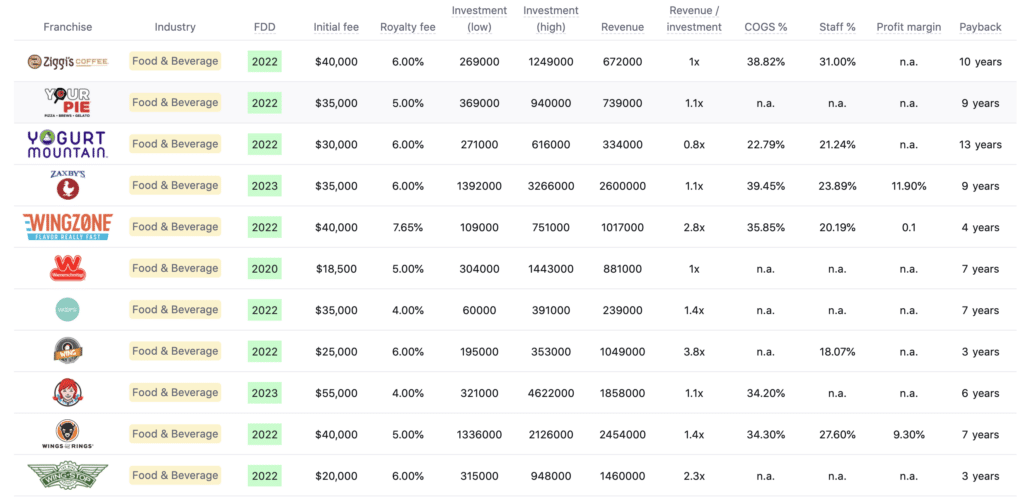 About Krispy Kreme
Krispy Kreme is a leading American multinational doughnut and coffee shop chain store with 373 in the US and over 1,600 locations worldwide. The chain offers glazed doughnuts, coffee, and other beverages, treats, and sweets.
Headquartered in Winston-Salem, North Carolina, Krispy-Kreme was founded by Vernon Rudolph in 1937.
The Krispy Kreme franchise started in the 1950s and the company went public in 2000 as Krispy Kreme Doughnuts Inc.
Shortly after, the company opened its first stores overseas: in Canada in 2001, in Australia, and the UK in 2003.
Since then, Krispy Kreme has opened over 361 stores in the US and over 1,700 other locations across 31 countries.
Krispy Kreme franchise pros and cons
Just like many other investment opportunities, the Krispy Kreme franchise has its good share of advantages and disadvantages.
The Pros
Brand recognition: The Krispy Kreme brand is well-known in the US and worldwide. Its popularity is a big advantage when establishing new franchises in any location
Strong customer retention: With an established business line, Krispy Kreme enjoys huge customer retention. The company has developed a tradition that keeps customers loyal to its warm, tasty confections
A broad selection of products: To keep up with the modern competition, Krispy Kreme keeps expanding its product base. This allows them to venture into new markets and keep up with changing customer trends. Krispy Kreme offers a wide variety of classic doughnuts and seasonal varieties, as well as beverages and icy treats, in addition to their traditional warm glazed doughnuts.
Proven working model: Krispy Kreme has some great experience, having been in operation for over 75 years. They understand what works or doesn't in the doughnut industry. They can then provide new franchises with expertise and advice on how to be profitable.
No requirement for direct management. If you're just interested in financial investment, the Krispy Kreme franchise is the best option. It allows investors to employ direct managers to run the franchises on their behalf.
New markets: The Krispy Kreme Company continues to explore new markets for expansion in the US. For instance, they are planning to remodel 350 of their US stores and open 45 new ones. This creates numerous market opportunities for new franchises.
The Cons
Long approval process: The process between the signing of the Krispy Kreme franchise and starting operations can take up to 65 weeks. In addition to the approval process, you must undergo a 2-month onsite training as well as 15 days of classroom training to learn about business management and the food industry.
No exclusive territory protection: One model Krispy Kreme has advocated is aggressive growth. As such, they promote growth over profitability. Therefore, as a new franchisee, you may find yourself competing with another franchise in the same location.
Competition from big companies: With many doughnut lovers worldwide, Krispy Kreme does not operate in a vacuum. Many competitors, like Dunkin' and Horton's, are offering the same doughnuts and coffee. With customers having many options, your Krispy Kreme franchise may face stiff competition.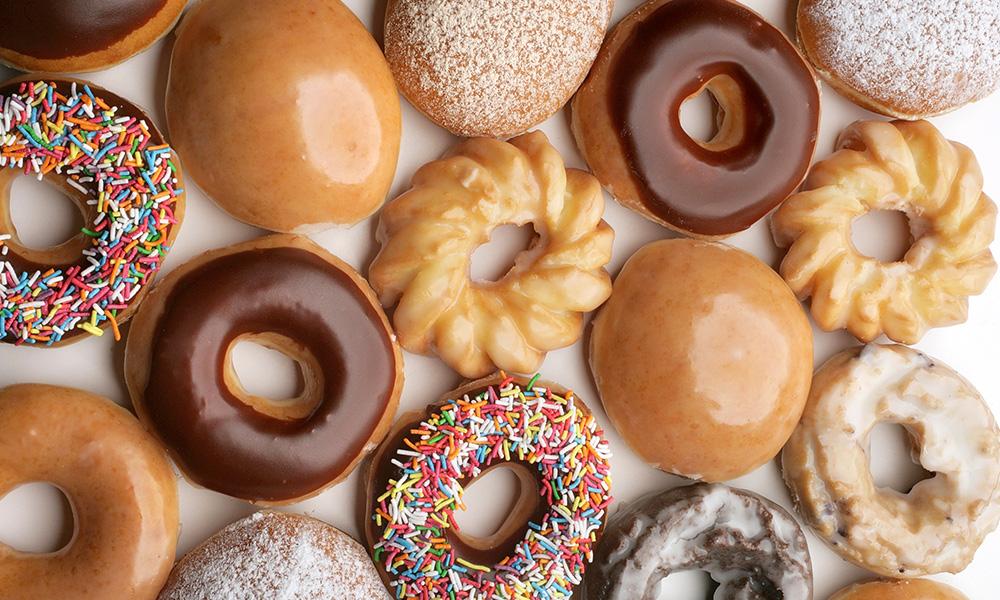 How much it costs to open a Krispy Kreme franchise?
As per the 2022 FDD, the investment required to open a Krispy Kreme franchises varies between $1,210,000 and $3,172,000 depending on the franchise format.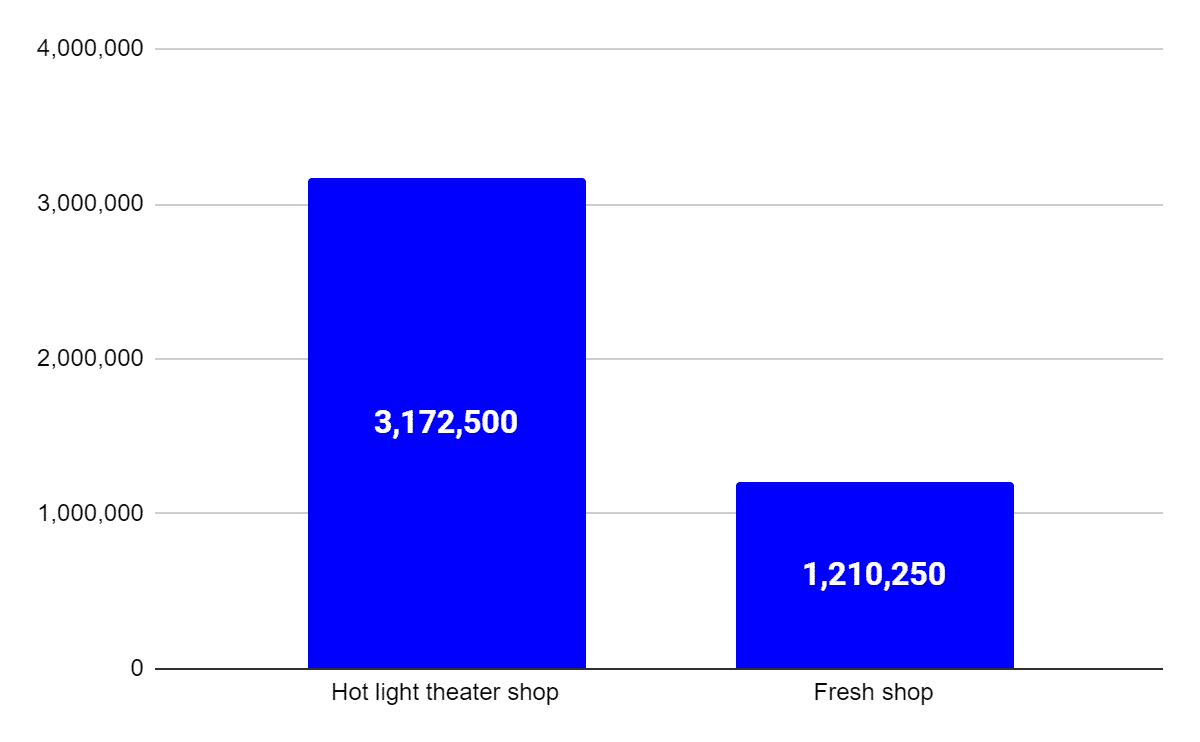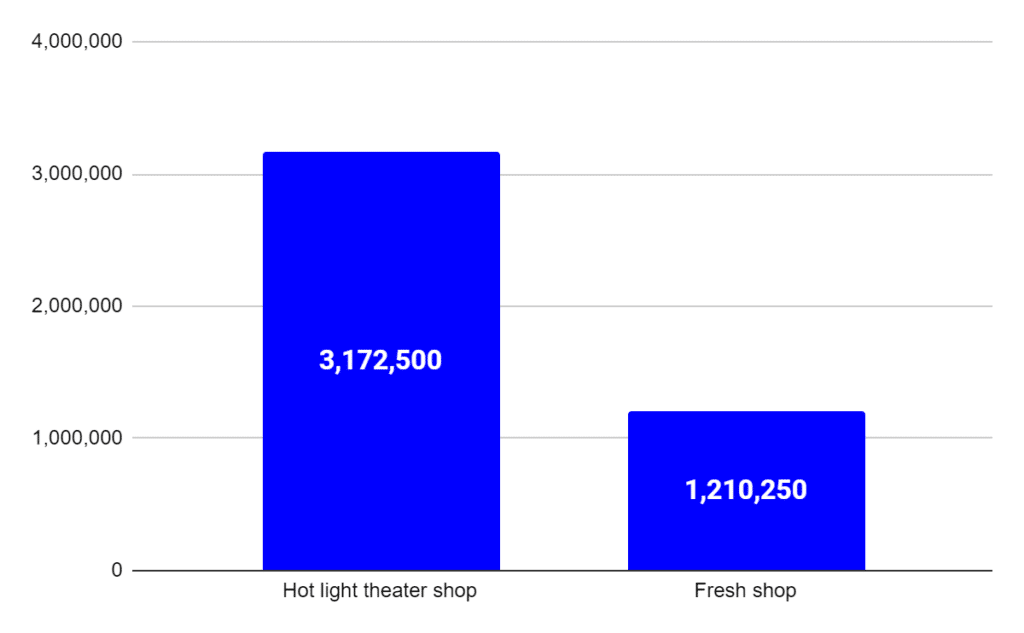 By far the most common type of franchise is a "fresh shop": a Krispy Kreme shop that receives the donuts from a factory (the "factory store" or a "commissary facility") and finish them (icing and/or filing) as per the company's recipes and requirements.
On average, the investment cost for a fresh shop is $1,210,000 and varies between $622,500 (lowest) up to $1,798,000 (highest).
Startup costs
This amount includes the $12,500 franchise fee you must pay upfront as well as other expenses such as: construction costs, the first 3 months of rent, grand opening marketing expenses, etc.
| Type of Expenditure | Amount |
| --- | --- |
| Franchise fee | $12,500 |
| 3 months lease cost | $10,000 – $47,500 |
| Construction costs | $325,000 – $1,100,000 |
| Equipment, signage, furniture | $175,000 – $325,000 |
| Grand opening | $20,000 – $45,000 |
| Other | $80,000 – $268,000 |
| Total | $622,500 – $1,798,000 |
Source: Franchise Disclosure Document 2022
Find the best franchise
Compare Krispy Kreme vs. 1,000+ franchises on franchiseindx.com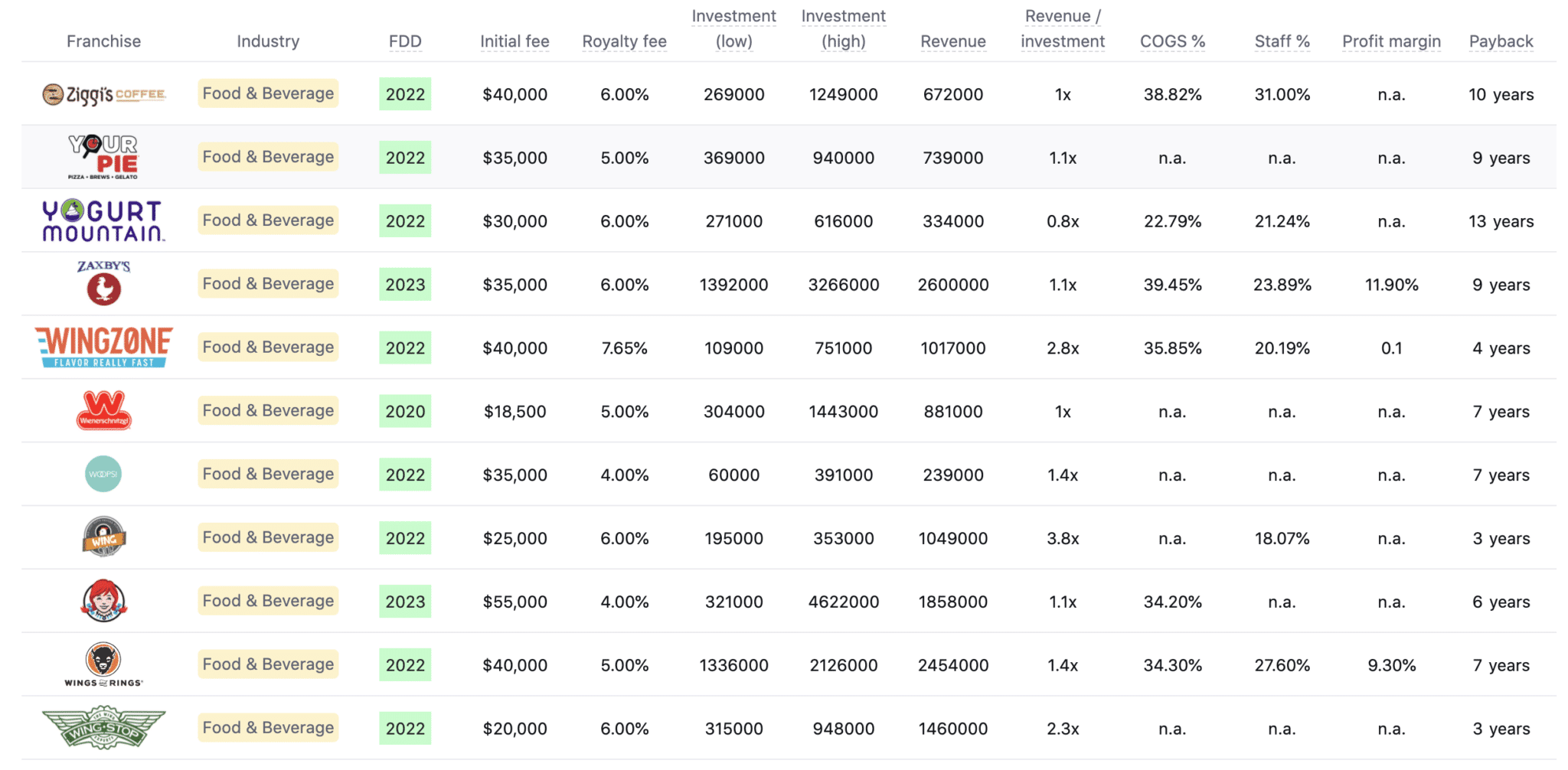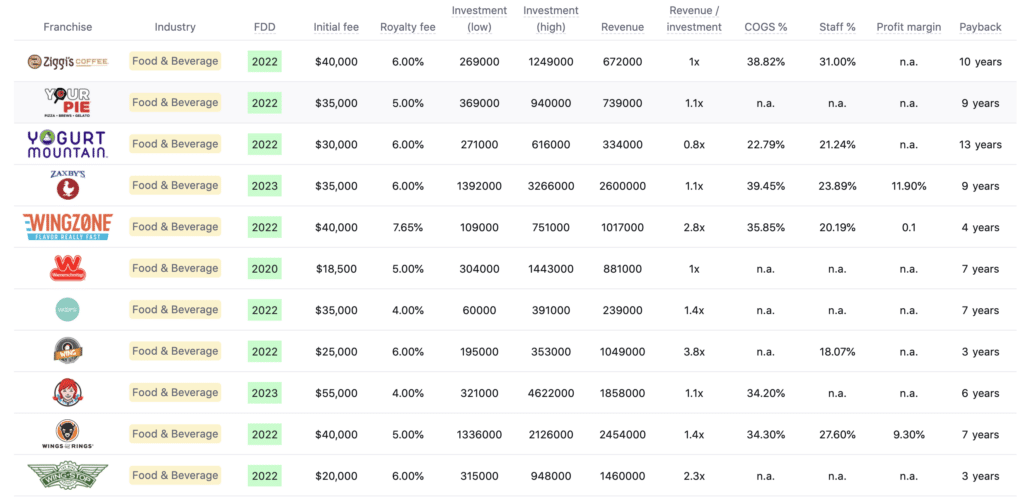 What's the average turnover of a Krispy Kreme franchise?
We estimate that the average Krispy Kreme franchise makes $819,000 in sales per year.
Unfortunately, Krispy Kreme doesn't give a lot of details on the financial performance of its stores. In order to obtain this number, we simply looked at the total revenue the holding franchisor company made from franchises royalty fees:
| | Amount (2021) |
| --- | --- |
| Global royalty fee income | $30,925,000 |
| Royalty | 4.5% |
| Total annual franchises revenue | $687,222,222 |
| Number of franchises | 839 |
| Average annual revenue per franchise | $819,000 |
Source: Franchise Disclosure Document 2022
How profitable are Krispy Kreme franchises?
We estimate that the average Krispy Kreme franchise makes $130,000 in profits per year (16% EBITDA margin).
Note that Krispy Kreme doesn't provide a detailed profit and loss in its FDD about its franchises. Instead, we had to estimate profits as shown below.
| Profit and loss | Amount | % sales |
| --- | --- | --- |
| Sales | $819,097 | 100% |
| COGS | $(204,774) | 25% |
| Gross Profit | $614,323 | 75% |
| Labor | $(237,538) | 29% |
| Royalty fee | $(36,859) | 5% |
| Marketing fee | $(69,623) | 9% |
| Occupancy | $(40,955) | 5% |
| Other OpEx | $(98,292) | 12% |
| EBITDA | $131,055 | 16% |
Source: Franchise Disclosure Document 2022
Is a Krispy Kreme a good investment?
The profitability of a business doesn't tell us much about whether you should invest in it. Indeed, even if you would make $1 million in profits per year, would you invest in this business if it would cost you $100 million upfront? Probably not right?
Well this is exactly what we'll do now. We will compare Krispy Kreme's profits to the initial investment cost to assess whether Krispy Kreme is a good investment at all.
That's what we call payback period: the number of years it takes for an investor (or a franchisee) to recoup her/his original investment.
Now, as per our analysis, we found out that the average payback period for a Krispy Kreme franchise is around 10 years, which is average. In other words, it would take you 10 years to recoup your original investment of $824,000.
Note that this is an average. Therefore, your franchise payback may be different based on your specific situation.
Find the best franchise
Compare Krispy Kreme vs. 1,000+ franchises on franchiseindx.com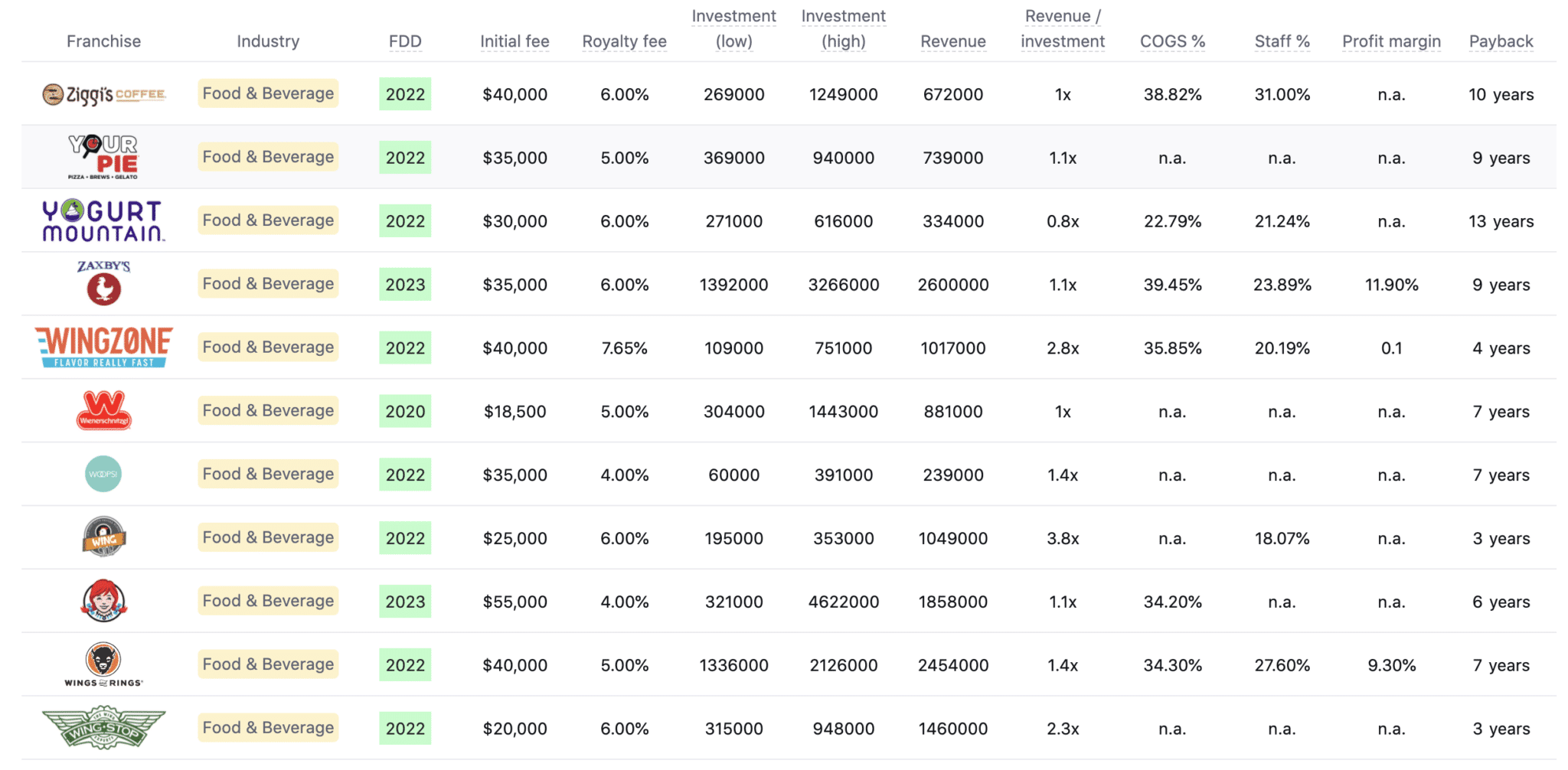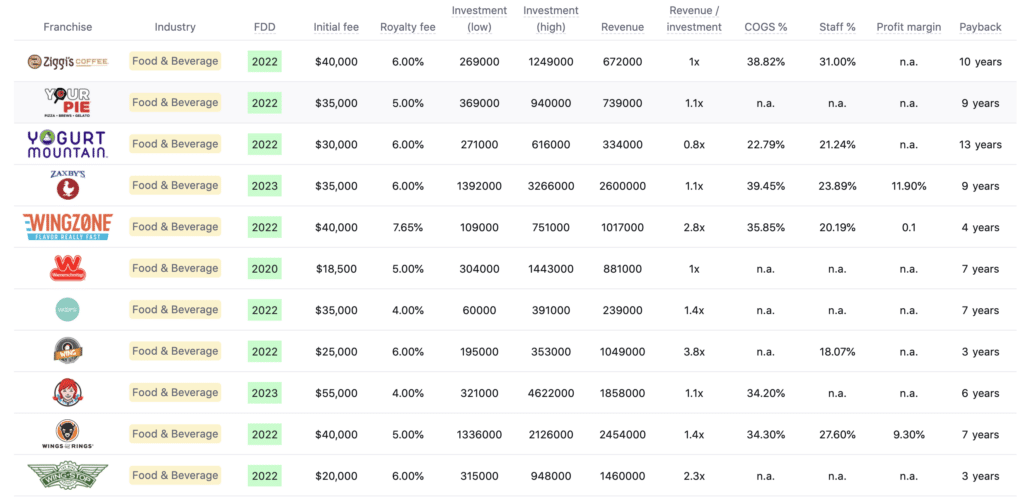 Disclaimer
Disclaimer: This content has been made for informational and educational purposes only. We do not make any representation or warranties with respect to the accuracy, applicability, fitness, or completeness of the information presented in the article. You should not construe any such information or other material as legal, tax, investment, financial, or other professional advice. Nothing contained in this article constitutes a solicitation, recommendation, endorsement, advertisement, or offer to buy or sell any franchises, securities, or other financial instruments in this or in any other jurisdiction in which such solicitation or offer would be unlawful under the franchise and/or securities laws of such jurisdiction.
All content in this article is information of a general nature and does not address the detailed circumstances of any particular individual or entity. Nothing in the article constitutes professional and/or financial and/or legal advice, nor does any information in the article constitute a comprehensive or complete statement of the matters discussed or the law relating thereto. You alone assume the sole responsibility of evaluating the merits and risks associated with the use of any information or other content in this article before making any decisions based on such information or other content.