Startup Pitch Deck: the Revenue Model Slide [+ Examples]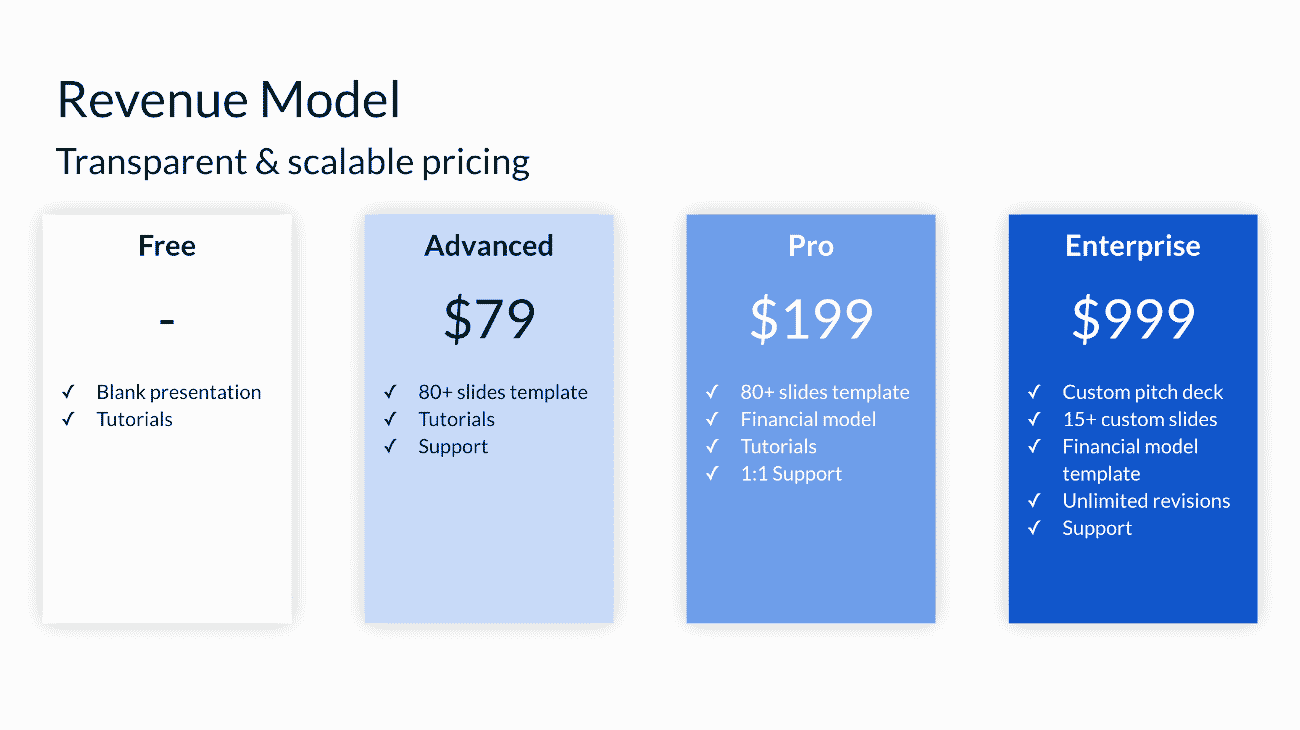 Are you building a pitch deck for your startup? Make sure to include in your pitch deck a revenue model slide and explain how your business actually makes money.
In this series of articles we show you how to create a stunning pitch deck for your startup.
The Revenue model slide explained
The revenue model slide is a very important slide of your pitch deck. Why? No matter how great your product is, it might be worthless from an investors perspective if you can't generate revenues out of it.
In the revenue model, you need to explain clearly how your product makes money. As simple as that.
Businesses generates money from a variety of sources. The most popular revenue streams are:
Subscription revenue
Transaction revenue
Ad revenue
Commission revenue (affiliation)
Service-based revenue
For more information on the most popular revenue streams, have a look at our article here.
If you expect to generate money from different revenue streams, that's great: include all of them. Investors appreciate businesses with diversified sources of revenue as they are generally more stable (if one revenue stream tanks, there are other(s) to substantiate risk).
What about pricing?
You should include pricing whenever possible. It gives investor a clear understanding of how your product position itself vs. competitors and other product alternatives.
Also, prices helps understand what market you are playing into: are you catering affluent, niche customers or instead mass-market users?
When you mention pricing, especially tiered pricing (for SaaS for example), be sure to explains how the different plans compare to each other as well. For example: what features, how many users does a plan include?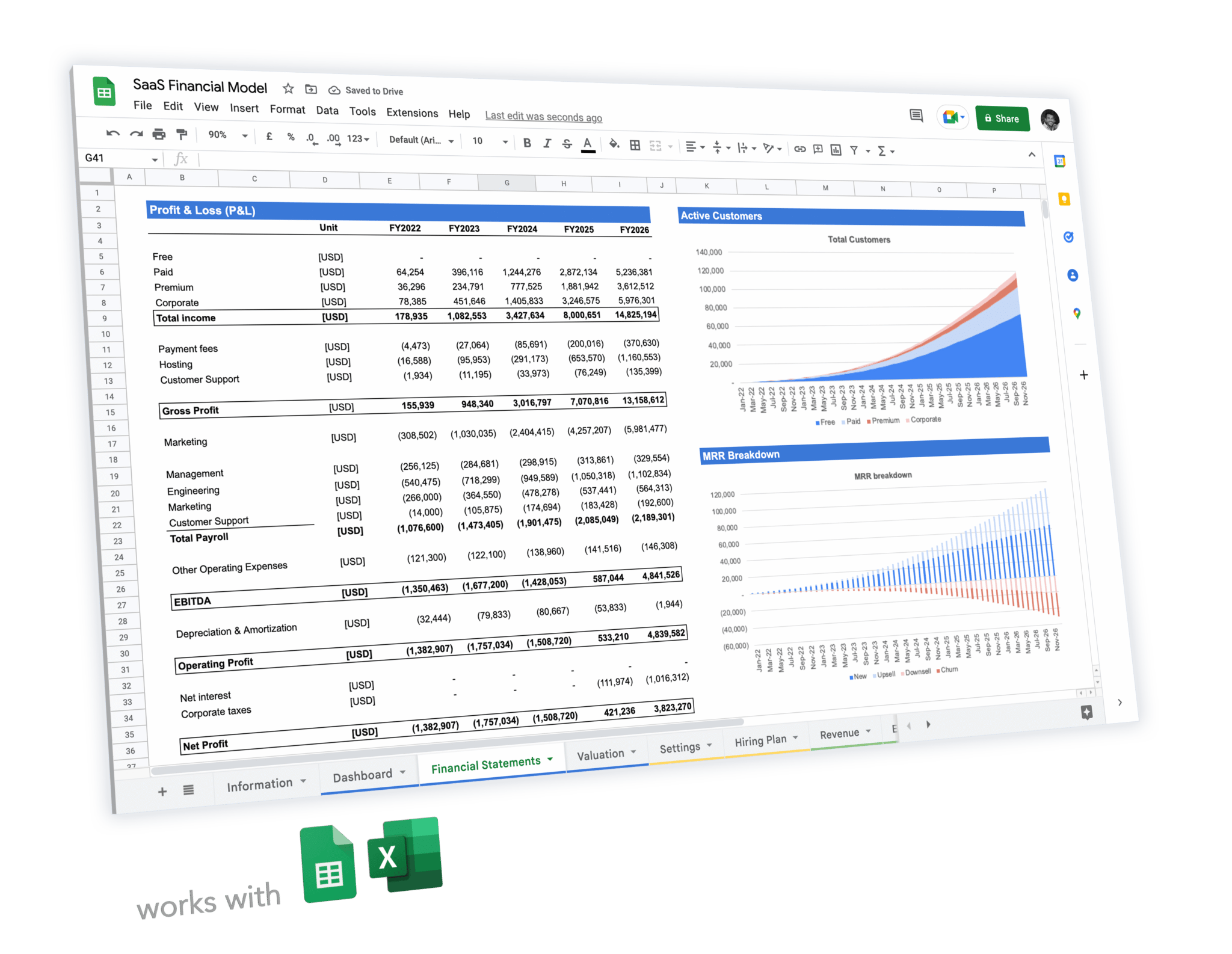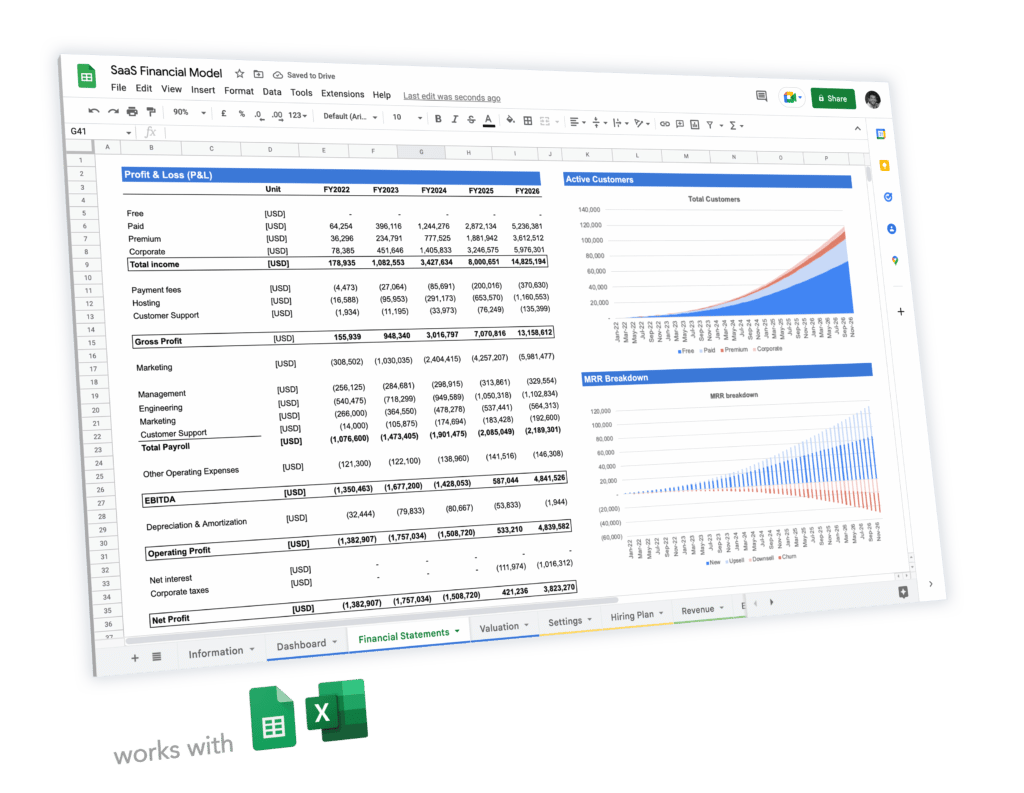 Expert-built financial model templates for tech startups
5-year pro forma financial model
20+ charts and business valuation
Free support
Pitch Deck Revenue model slide examples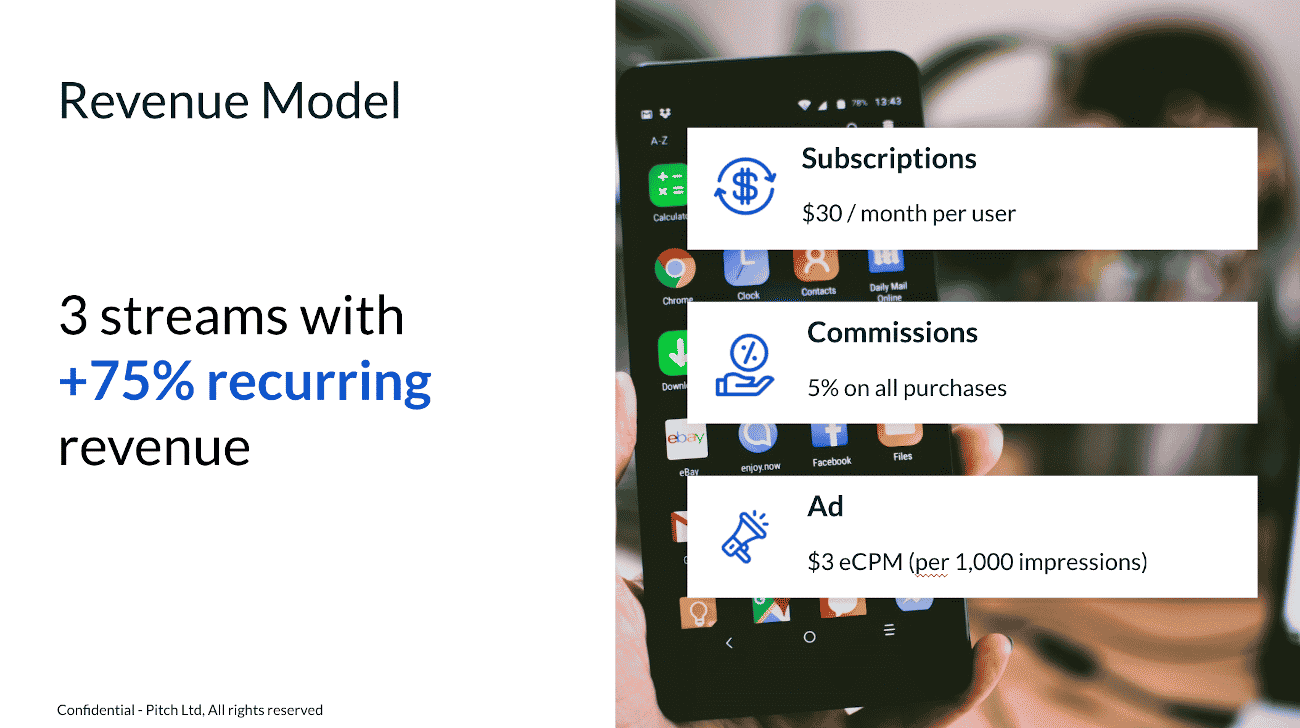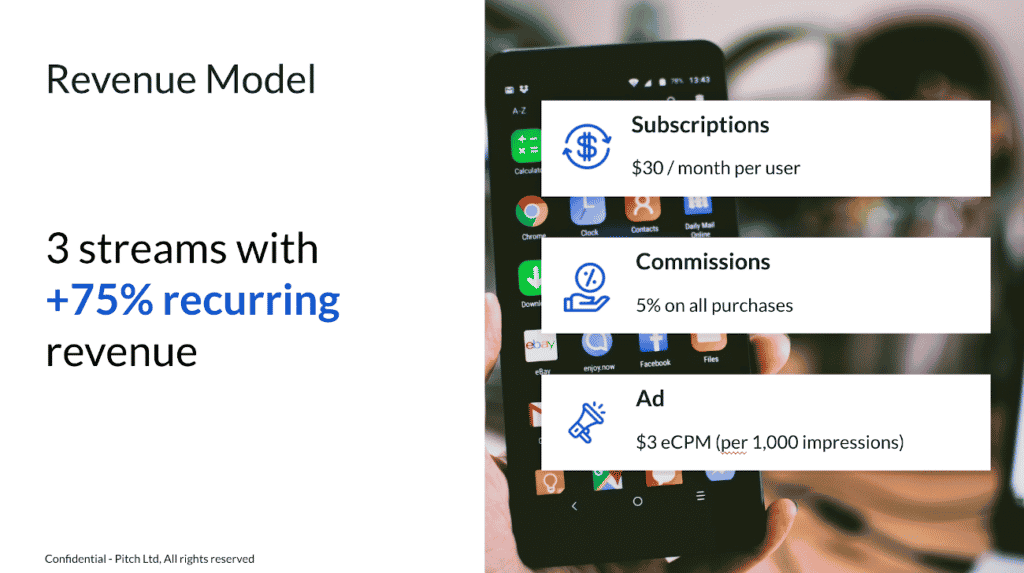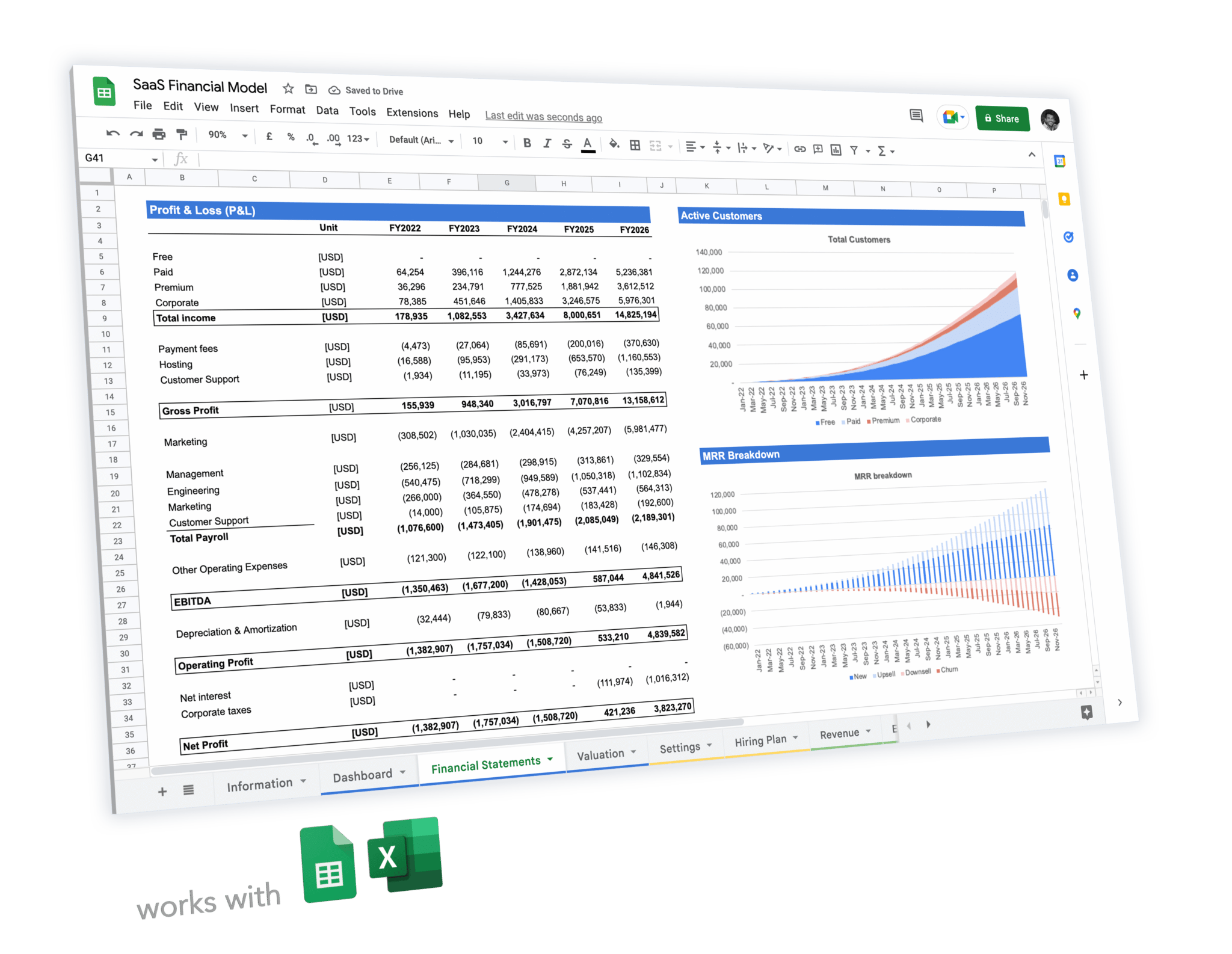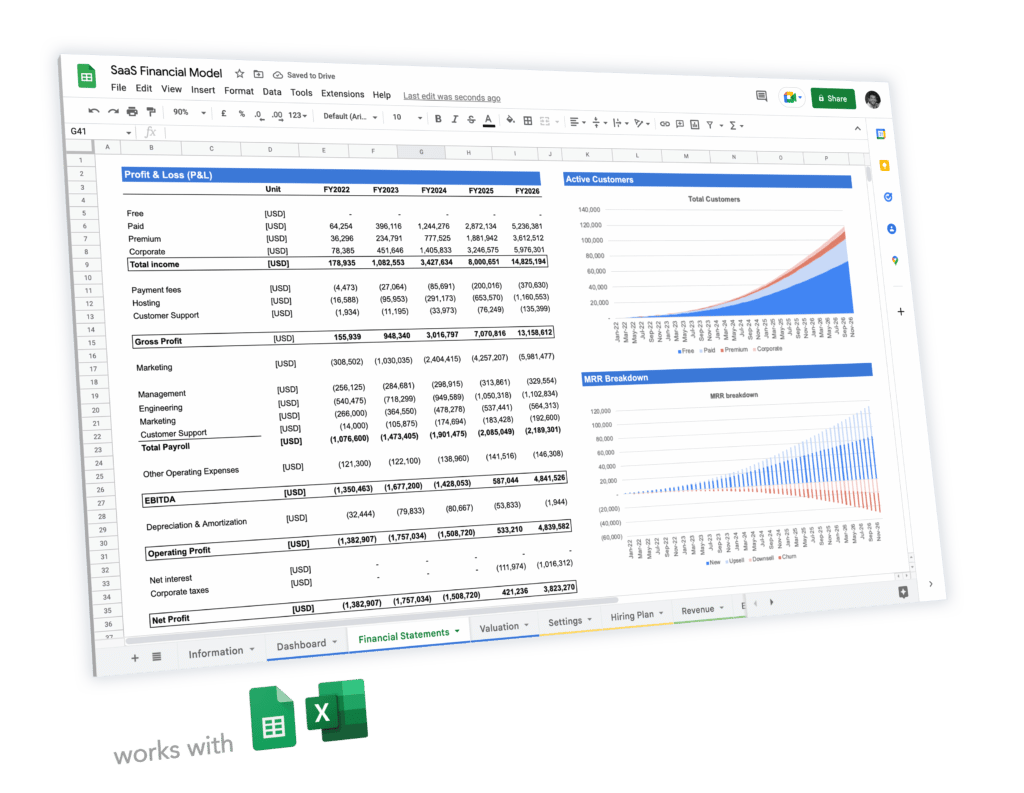 Expert-built financial model templates for tech startups
5-year pro forma financial model
20+ charts and business valuation
Free support