Startup Pitch Deck: the Traction Slide [+ Examples]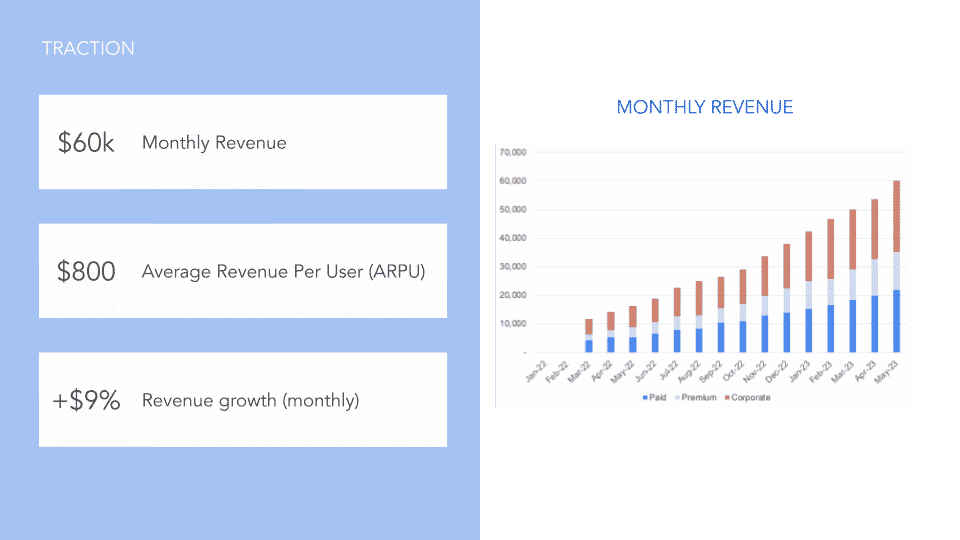 Are you building a pitch deck for your startup? Make sure to include in your pitch deck a traction slide to demonstrate to investors your startup is already kicking off!
In this series of articles we show you how to create a stunning pitch deck for your startup.
The Traction slide explained
Only include this slide if you already have some early traction, which unless you are pre-seed, you should already have.
The traction slide is one of the most important slide of your pitch deck. Indeed, it shows investors how successful your business already is today.
As such, the more successful you are, the more confident investors will be. In turn, the more confident investors are, the more they will believe in your story, and eventually your financial projections.
Traction can be revenues for instance, but not necessarily (e.g. if you have sign-ups, free users, etc.).
As rule of thumb, the more historical performance you have, the more details you should give. For instance, if you start generating revenues 12 months ago and experienced a steady growth until then, include a bar chart of your revenues over the past 12 months.
Instead, if you have limited financial performance and/or numbers have been quite volatile, include today's numbers instead. For instance:
How many customers/users do you have today?
What's your month-over-month user growth?
What is your revenue to date?
Etc.
Traction can also be non quantifiable metrics, such as the key partnerships you have or the customers you onboarded recently. For partnerships and customers, you can include logos for instance, and voice over the details (who they are, what the partnerships is about, etc.).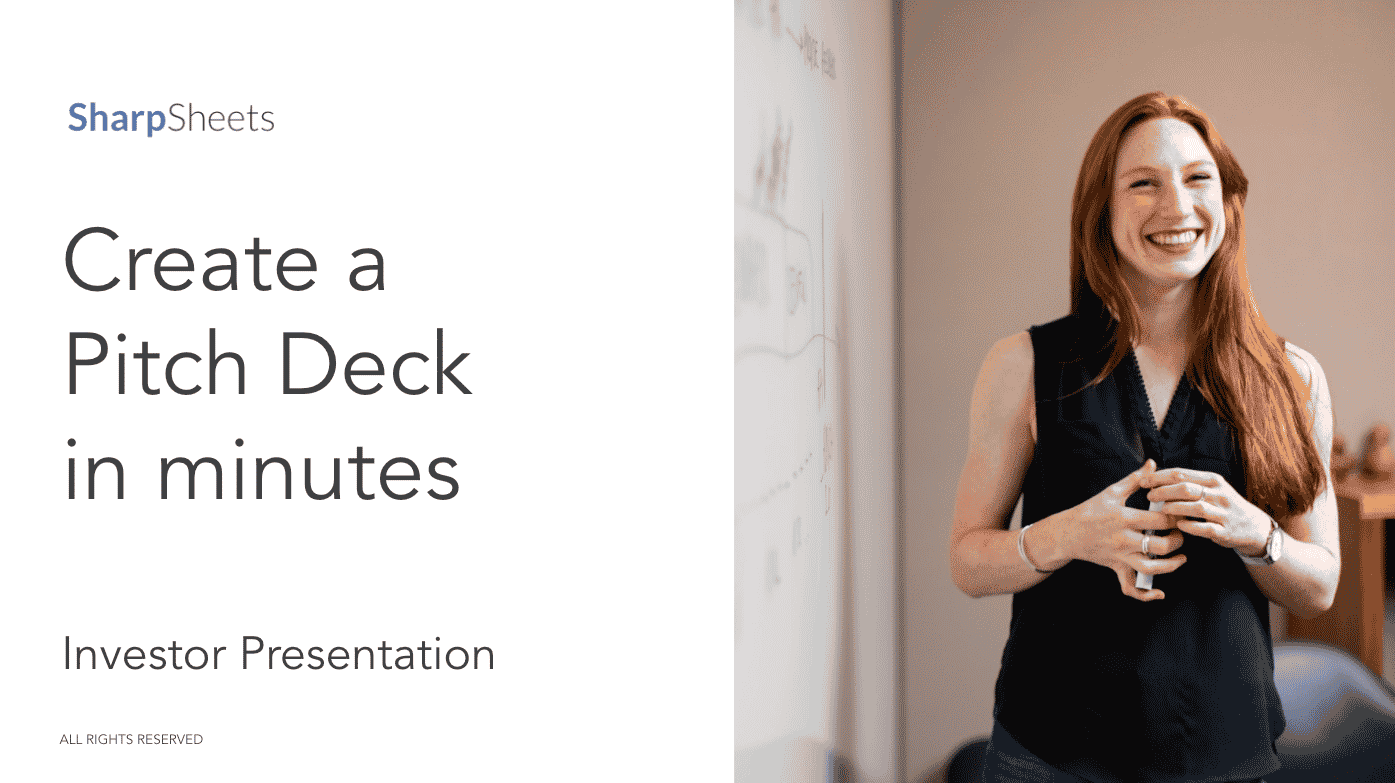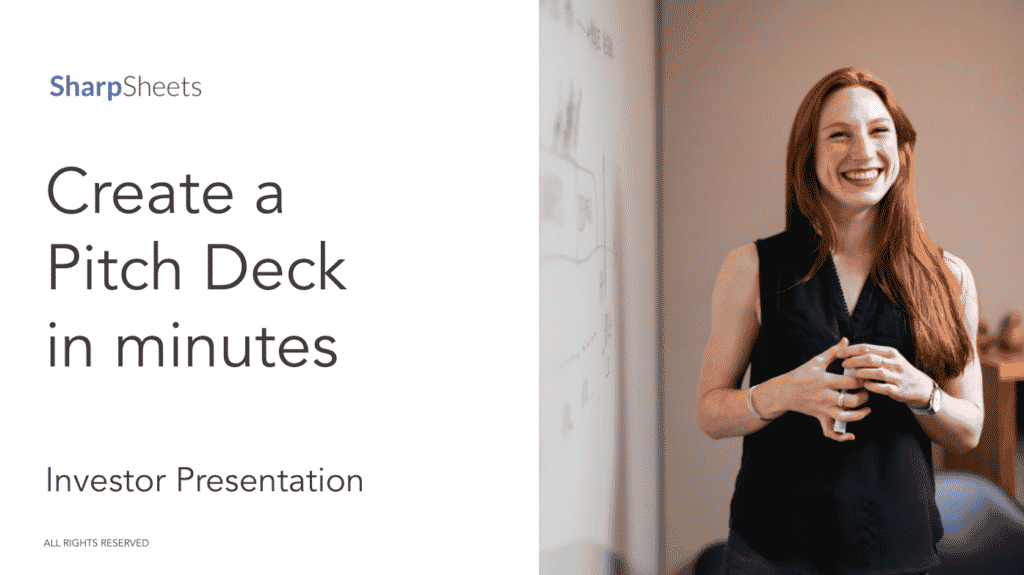 Download Free Preview
✓ Fully editable presentation
✓ 150+ slides
A Few Examples Of Our Pitch Deck Traction Slides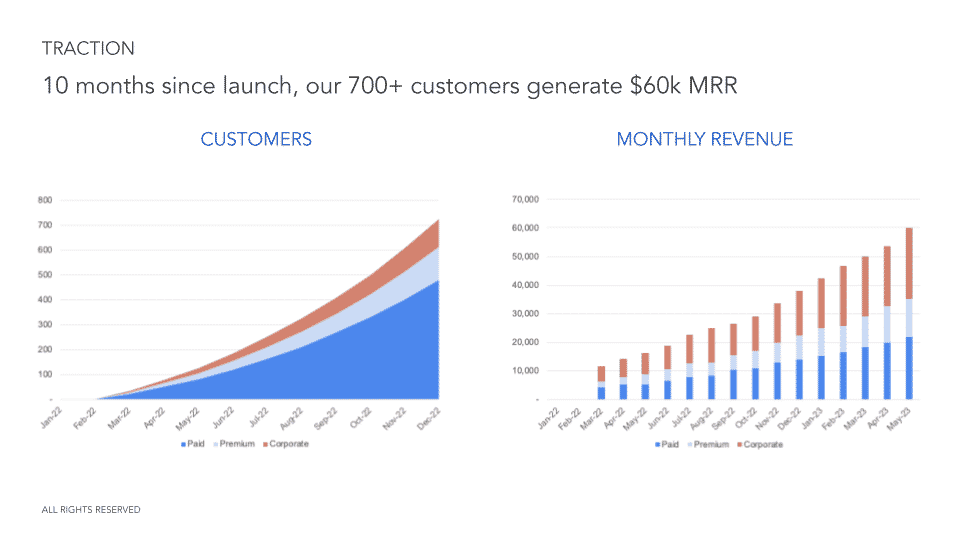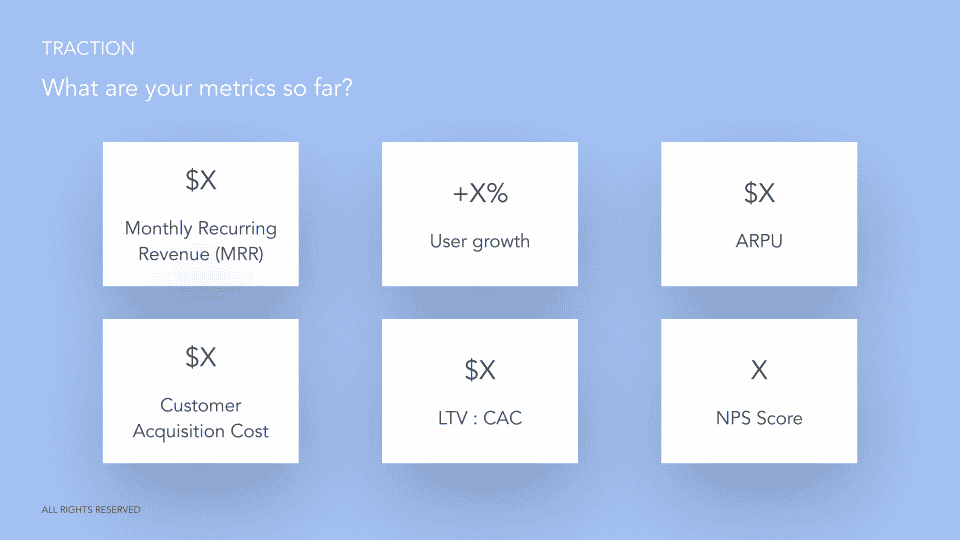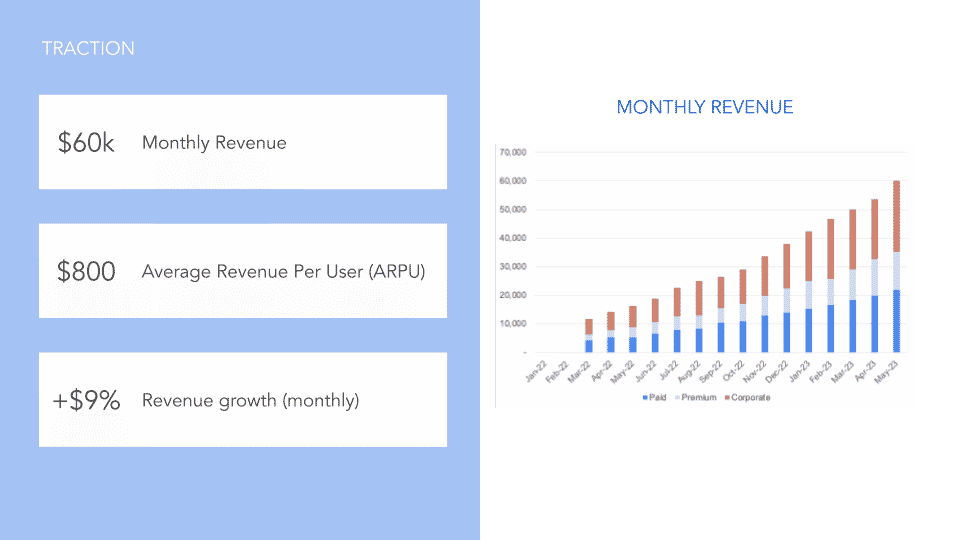 Fundraising?
Download a financial model template, fill it out in minutes and get funded
20+ charts & metrics

Video tutorial

Free expert review