Maybe you already own a coffee shop, and now the next thing is getting it out of the startup phase. Or you are simply looking to increase your coffee shop profits. Indeed, the average coffee shop profits only represent 2.5% of sales..! So how do you make your coffee shop more profitable?
To increase profits, either increase sales and reduce your overhead costs right? Luckily, there are a number of proven strategies you can implement to get one or the other.
In this article we'll look at 15 proven strategies any coffee shop owner can use to increase profits. Let's dive in!
For more information on coffee shops, make sure to read our guides below:
How To Open a Coffee Shop In 10 Steps
How to Write a Coffee Shop Business Plan: Complete Guide
How Much Does It Cost To Start a Coffee Shop?
How To Build a Financial Model For a Coffee Shop
1. Upselling And Cross-selling
★ Strategy to increase your coffee shop sales
Upselling is persuading a customer to purchase something additional or more expensive, while cross-selling refers to selling a different product or a service to an existing customer.
Whenever customers drive to your coffee shop, you may encourage them to purchase a new flavored coffee and try it with a snack. Eventually, you increase the sales and boost your revenues.
There are number of upselling offers you can choose from, for example:
Extra caffeine or syrup shots
Alternative, more expensive milks (oat, almond, etc.)
In comparison, cross-selling offers can include:
Special breakfast and/or lunch bundle offers
Snacks & biscuits at a discount when purchased with a coffee

2. Customer Loyalty Programs
★ Strategy to increase your coffee shop sales
Repeat business is critical to the success of your coffee shop. Regular customers generate enormous earnings over time and bring more customers to your shop. A loyalty program is one way to ensure repeat customers and more revenue for your coffee shop.
The loyalty management platform Antavo reports that 82% of the customers will continue to buy from brands that they trust even when other brands become trendy.
A robust loyalty program that offers immediate benefits to your customers is more likely to help you retain the existing customers, thereby increasing their lifetime value. All businesses agree that retaining a customer is easier and cheaper than acquiring new customers.
Also, loyal customers are more likely to market their preferred brands using word-of-mouth, which allows for new customer acquisition. Thus, if you don't already have a loyalty program in place, this is the right time to introduce one and ensure that it is easy to follow. People will not like it if they need to jump through hoops to get free snacks or a free coffee.
You do not need a loyalty card to keep customers returning to your business. Instead, giving them an occasional free cup or a muffin cake can go a long way in generating customer loyalty.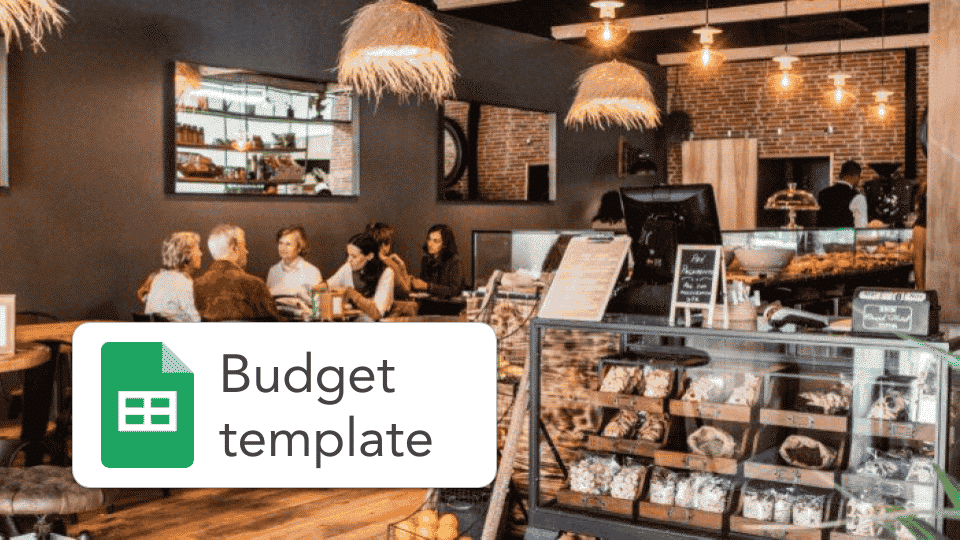 Download the Coffee Shop financial model template
Lender & investor-friendly

Easy-to-use Excel template

CPA-developed financials

30+ charts and metrics
3. Gift Cards
★ Strategy to increase your coffee shop sales
According to Research Dive, the global gift cards market will earn a revenue of USD 1,396 billion between 2021 and 2026. People enjoy the convenience associated with gift cards, and because the world is gradually shifting to digital wallets, it is wise to use gift cards to increase your coffee shop profits.
If you are wary of its possible success, Starbucks should give you a much-needed morale boost. They have successfully built a robust gift card business. So yes, gift cards and coffee shops can work perfectly well together.
With gift cards, not only can you increase your revenue and profit margins, but also increase the likelihood of future sales. Plus, for unredeemed balances, you can generate interest.
4. Enhance Your Coffee Shop Interior
★ Strategy to increase your coffee shop sales
Coffee shop customers often want to meet their friends and colleagues. Providing spacious desks and meeting rooms can be great value addition and attract more customers to your premises. Portraying a cozy environment does not have to involve expensive renovations.
Multiple comfortable seats of different sizes and types can go a long way. That way, you can serve both workers with laptops as well as groups and individuals.
Remember, the longer a customer stays, the more they are likely to order, which is excellent news to your profit margins.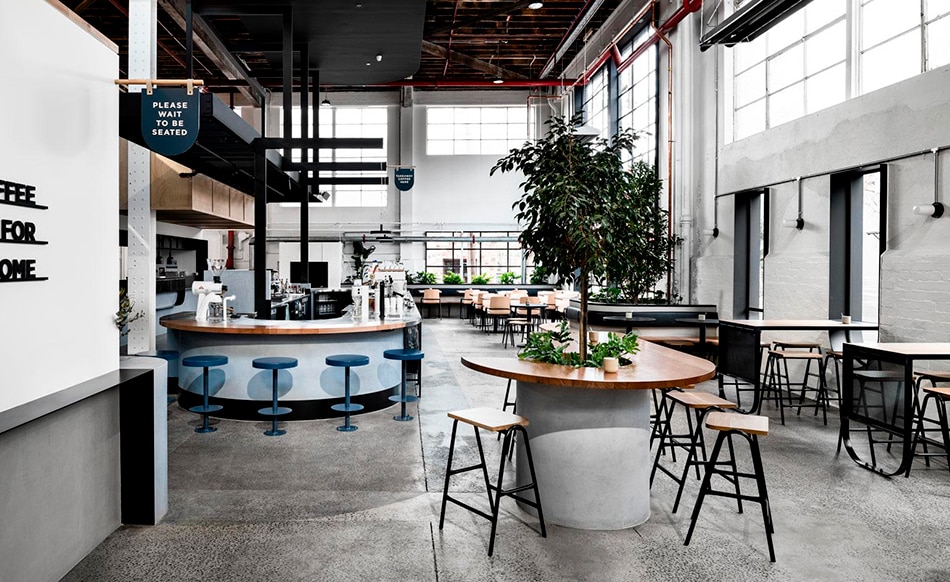 5. Renew Your Menu
★ Strategy to increase your coffee shop sales
Customer demand changes constantly. Make sure to follow customer taste not to lose any customer. Also, make sure to cater all customer tastes: from iced coffee, latte, espresso, but also sweats such as bagels, sugary snacks and breakfast sandwiches.
Listen to your customers' orders and note any new on-demand items. Follow the latest coffee shop trends. More importantly, ensure your staff is trained and enticed to cross-sell and upsell the different offerings to your customers.
As you introduce new menu items, your customers will begin inquiring and appreciating your efforts by ordering. Ultimately, you will have more revenue streams which translate to additional revenue.
6. Limit Wifi Usage
★ Strategy to increase your coffee shop sales
This strategy is a tricky one, and might not work for everyone.
People often flock to coffee shops for free WiFi, but that very often leads to losses for the business owners. Remote work professionals and freelancers increasingly look for free WiFi and power outlets in coffee shop.
But as a coffee shop owner, you will be the one paying the bills. More importantly, they may stay and occupy seats for a long period of time without spending much. If this is a problem for your coffee shop business, consider limiting WiFi access instead. There are a few things you can do including:
Make internet available only for 30 minutes during busy hours
Change the WiFi password every 30 minutes or 60 minutes (or whatever you deem fit) and provide the new password only when the users buy something
Designate 'Laptop Free' tables to make them available for other users during busy hours
Set a time limit on the free internet. Beyond that, users will need to pay for using the internet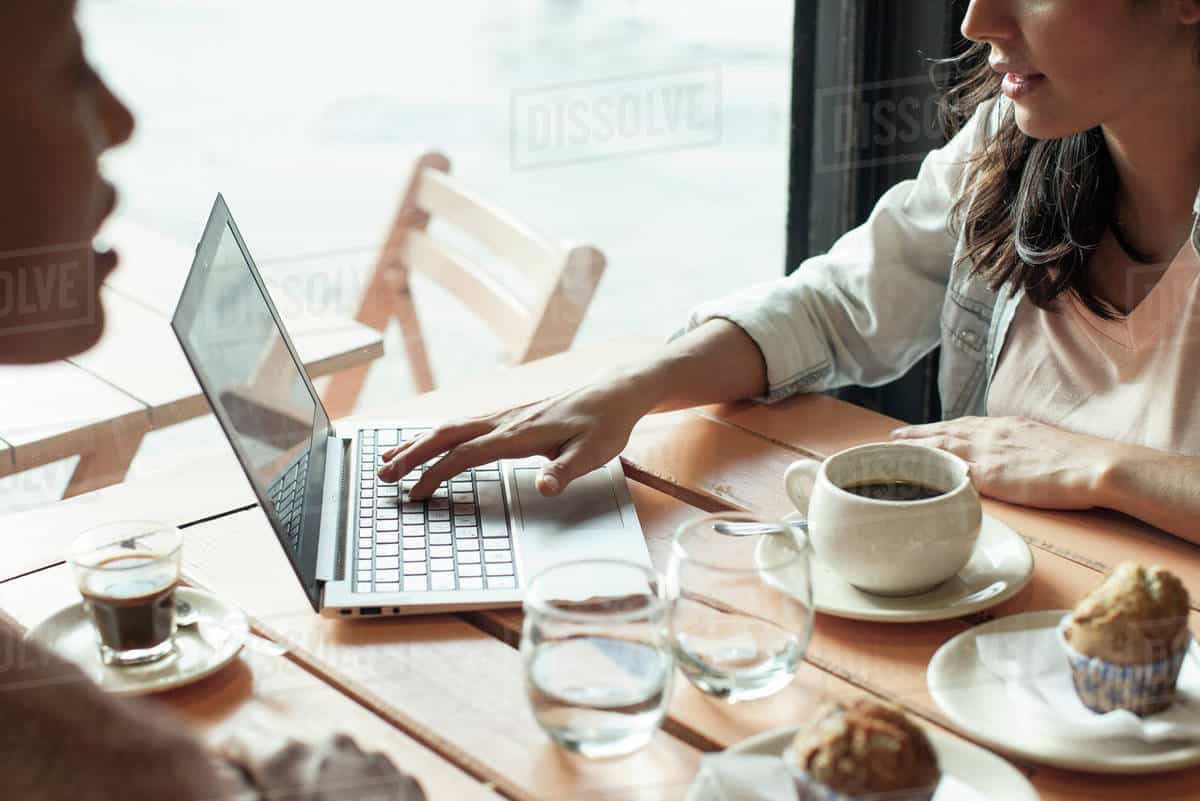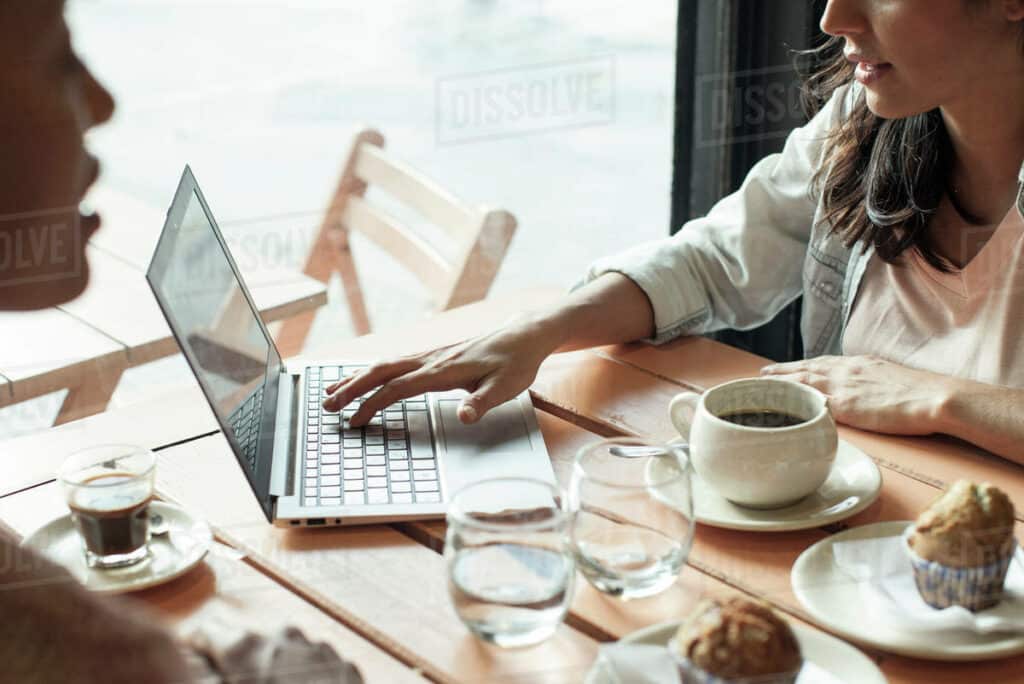 7. Host Social Events
★ Strategy to increase your coffee shop sales
Another great strategy to bring new customers is to organize social & networking events.
Examples of events you can host include poetry readings, book clubs, and other socializing engagements. By encouraging meetings at your restaurant, you are attracting new customers.
8. Introduce Games
★ Strategy to increase your coffee shop sales
Humans are social by nature and they love to connect. Introducing games is a nice way to make like-minded people sit and connect together and many cafes across the country have utilized this innate human nature to increase revenue by introducing board games.
Because of the social nature of the board games patron often come with friends and family members and even engage in group consumption of snacks and drinks. A shining example of this strategy is The Brooklyn Strategist which is successfully tapping into the human desire to socialize.
Introducing board games will mean people will linger around for a longer period and even order more drinks & snacks. Plus, you may decide not to offer the games for free. You can charge an hourly rate, or even set up a whole library of games to allow people to buy and play the games they want.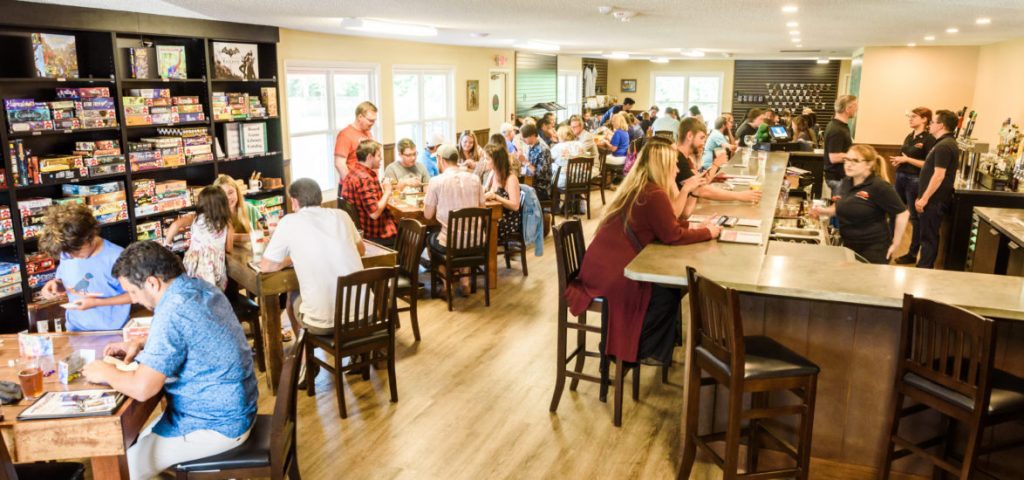 9. Serve Wine & Craft Beer
★ Strategy to increase your coffee shop sales
On the papers, this may be nothing short of a disaster, but many coffee shops have already done it. Including alcoholic drinks might not be an easy task because of various regulations in place. However, when done correctly, it can help to bring in a whole new segment of customers that can help to boost revenue. But remember, you will need proper licenses, properly trained staff, and more preparations.
You can always specify specific hours of the day when such drinks will be available. Most coffee shop businesses usually go for evening slots or even extend the operational hours to accommodate the new segment of customers.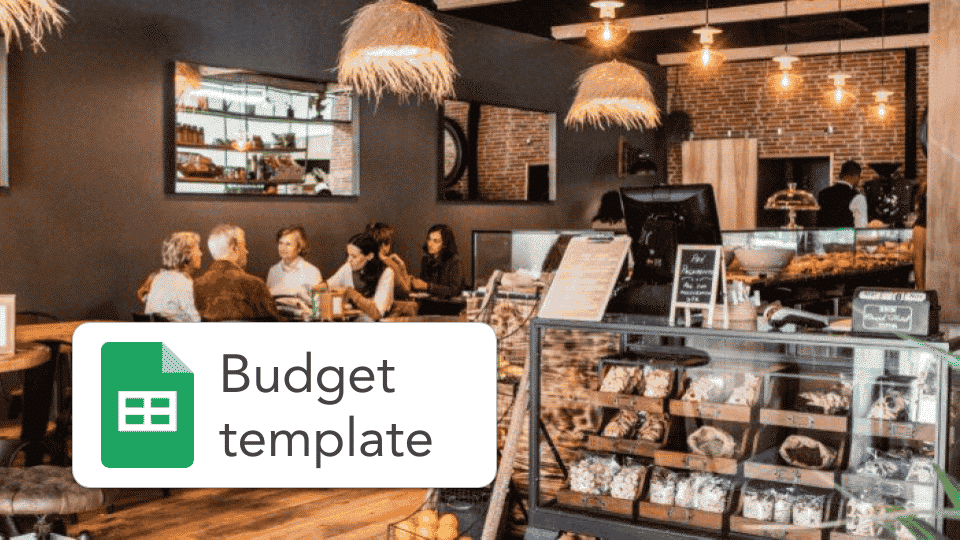 Download the Coffee Shop financial model template
Lender & investor-friendly

Easy-to-use Excel template

CPA-developed financials

30+ charts and metrics
10. Re-Evaluate Existing Revenue Sources
★ Strategy to increase your coffee shop sales
Look around your store and analyze. What are the products that sell the most? Those with a slow rotation? What are your direct competitors doing? Here are a few things you should consider re-evaluation for an immediate boost in revenue from existing sources:
Get rid of products that have slow rotation and introduce those that have a high propensity to sell more
Consider increasing coffee shop accessibility by offering different perks such as free parking, reserved parking spots for loyal customers, free delivery, and more
Make sure there is no gap between inventory and demand. If people frequently don't get what they want, they are more likely to shift to another shop
Keep revising your prices and ensure that it is neither too high, nor too low. Very low prices will dilute and reduce your profits and people may think that you are offering subpar products. Very high prices will force customers to find cheaper alternatives
Start selling certain products as bundles to maximise sales
11. Leverage Social Media
★ Strategy to increase your coffee shop sales
You cannot ignore social media and its power. People love to speak about and share their experiences. Engage with your customers on various social media platforms and ask your patrons to promote your shop and your offerings to their friends. This can drive in more traffic and generate more revenue.
Don't forget that social media can even break your brand. Thus, it is imperative that you offer excellent customer service through social media platforms.
Try to engage with your customers with tools like polls, quizzes, etc., and give them exciting offers and benefits for regular engagement. If necessary, engage social media influencers to endorse and market your brand.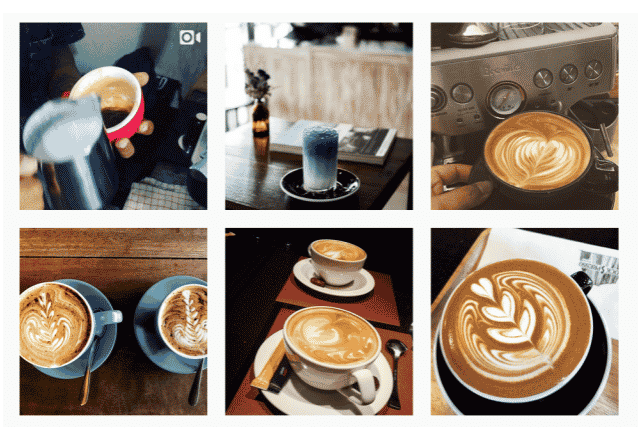 12. Adjust Prices To Inflation
★ Strategy to increase your coffee shop sales
Because of the pandemic and governments eventually printing money, inflation has increased significantly recently: US consumer prices are up 8.5% for the year ended March 2022.
This means that suppliers, if they haven't done so already, will likely raise their own prices, which will reduce your margins. To keep your profit margins stable and avoid being unprofitable, make sure to increase your prices to at least match inflation.
13. Efficient Expenses Tracking
★ Strategy to reduce your coffee shop expenses
Keeping track of expenses is the number one step to keeping them checked. Therefore, practice good inventory keeping practices, and keep reviewing them to determine which items cost more. Review the menu items and find out how much each serving costs. The point is to keep track of cost changes to adjust your coffee shop prices appropriately.
There are a number of ways to make your bookkeeping, and eventually your expenses tracking, more efficient.
For example, the same way you should integrate your POS with your accounting software to better oversee sales, implement a digital invoice & payment system whereby you can see in real time what you've paid for.
This will help you identify spending categories and where you can potentially reduce overhead to increase your coffee shop profits.
14. Eliminate Waste
★ Strategy to reduce your coffee shop expenses
If you are overstocking or throwing away coffee, your profit margins will suffer. Reduce the overall expenses by minimising waste. In addition, invest in refrigeration and study the demand patterns, so you do not overstock.
Proper inventory management will help you plan purchases and eliminate waste.
15. Employee Scheduling
★ Strategy to reduce your coffee shop expenses
Labor is a significant factor to the overall overhead costs. One way to manage labor costs is employee scheduling. Make sure you are not overstaffed during the off-peak hours. In addition, review your business performance in different seasons to determine when to hire.
Tracking labor costs percentage overtime helps you identify upward and downward trends so that you can implement different cost controls appropriately.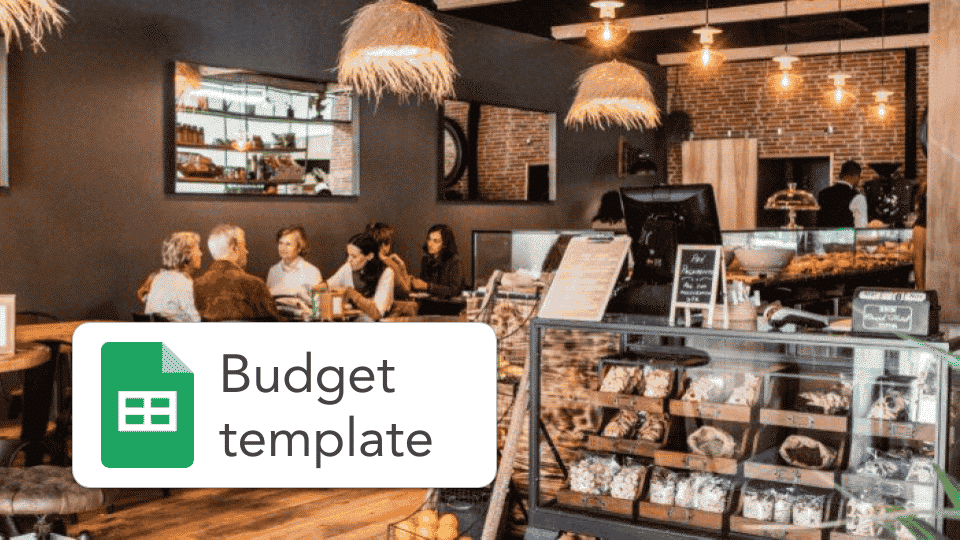 Download the Coffee Shop financial model template
Lender & investor-friendly

Easy-to-use Excel template

CPA-developed financials

30+ charts and metrics