Cookie Cutters Haircuts For Kids: a $249K Profitable Franchise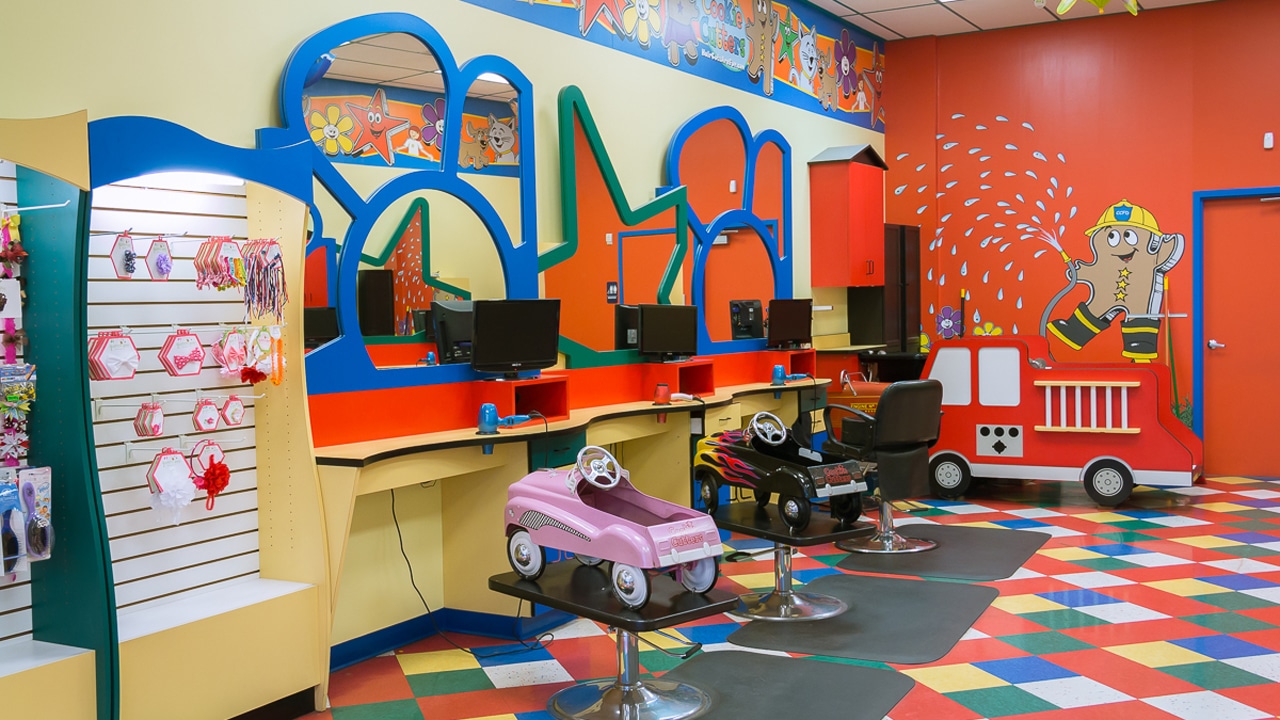 In the children hair salon industry, Cookie Cutters is the fastest-growing franchise: from 43 salons in 2018 it now has 113 locations in the US today, of which 108 are franchised-owned.
There's a good reason for that we think: franchisees like this franchise because it's a very profitable one. Indeed, we found that Cookie Cutters Haircuts For Kids has one of the best payback in the industry (5 to 6 years).
In addition to profits, Cookie Cutters Haircuts For Kids has a rather low investment compared to other hair salon franchises: $249,000 on average. Interested?
In this article we are looking at Cookie Cutters Haircuts For Kids and its Franchise Disclosure Document to find out all you should know about this franchise: how much it (really) costs and how much profits you can realistically make as a franchisee. Let's dive in!
Key stats
What is Cookie Cutters Haircuts for Kids?
Cookie Cutters Haircuts for Kids is an American children's hair care franchise headquartered in Lake City, Utah.
The chain was founded in 1994 by Neal and Alexis Courtney in Indianapolis.
Its franchises provide a one-of-a-kind store design that includes an in-store playground, televisions at each station for the kids to watch shows or play video games and fantasy cars while they get haircuts in a safe, fun, and family-friendly environment.
The chain started franchising in 1996 and currently has more than 113 company-owned and franchised salons worldwide, with 108 franchises in the US.
Cookie Cutters franchise pros and cons
Pros
Semi-absentee ownership: The franchise allows for semi-absentee ownership opportunities. It allows franchisees to have control over their schedules, striking an outstanding work-life balance while investing their time to grow their salons.
Third-party financing: The brand has established relationships with third parties to help finance its franchisees. This is for the franchise fee, startup and ongoing costs.
Comprehensive training: The brand offers its franchisees online and classroom training programs to equip them with the brand's business concept, best practices, and salon operations. Also, it trains them on successful grand openings, customer service, hiring and retaining qualified staff.
Marketing and advertising: Cookie Cutters Haircuts for Kids has a dedicated marketing strategy to help franchisees attract high traffic and maintain high retention rates. Franchisees benefit from turnkey marketing techniques such as national media, loyalty apps, regional advertising, email marketing plus local salon promotional tools and campaigns.
Real estate and construction: The brand provides its franchisees with guidance on establishing a suitable location for their salons. It also helps them with the design, buildout and lease negotiations.
Simplicity: The brand embraces simple salon designs focused on a niche market. Franchisees can get up and running quickly, attracting a lot of traffic and expanding their salons to multiple locations.
Flexibility: The franchisor offers its franchisees a variety of floor plans to choose from. Franchisees can work within their budgets and make the most of the available real estate options.
Cons
No exclusive territory protection: The franchisor does not allow its franchisees to operate their salons in a protected development market. Franchisees may face competition from their affiliates and brands it controls or from competitive channels licensed by the parent company.
Not a home-based business: The Cookie Cutters franchises cannot be operated from home or a mobile unit. Franchisees must have an office space, retail facility or warehouse to operate from.
Competition: The brand faces competition from other brands in the kids industry, such as Sharkey's Cuts For Kids and Cool Cuts4 Kids.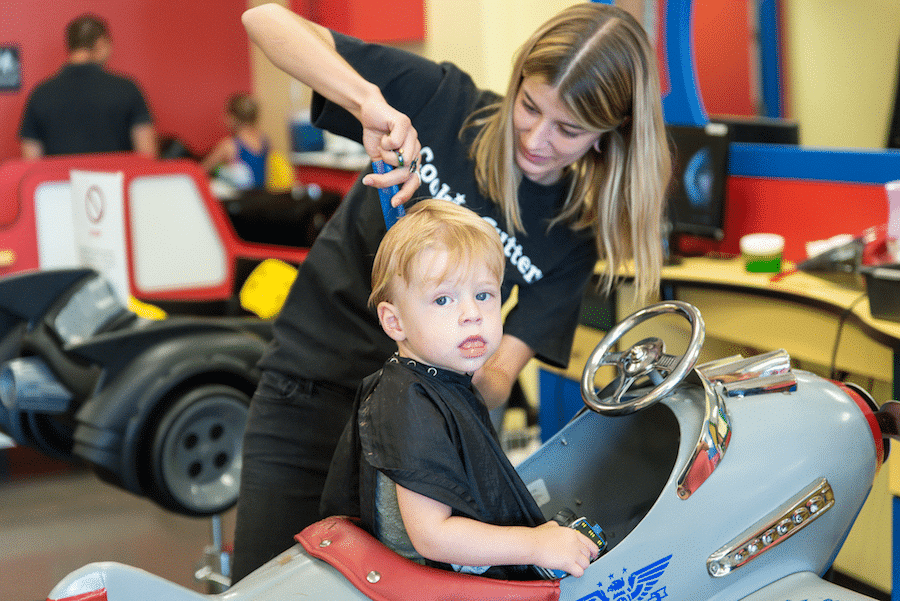 How much does a Cookie Cutters franchise cost?
As a franchisee, you would have to invest around $258,000 to open a new Cookie Cutters Haircuts for Kids salon.
This is an average. Indeed, it varies based on many factors such as the location of your franchised business, its size, and other factors. As per the latest Franchise Disclosure Document, the initial investment ranges from $117,000 up to $400,000.
In addition to the initial franchise fee of $40,000 which you must pay to the franchisor, you would pay for the leasehold improvements, furniture and fixtures, signage, professional fees, insurance, etc.
Startup costs
Here's the full breakdown of costs:
How much revenues does a Cookie Cutters franchise make?
A Cookie Cutters Haircuts for Kids franchise makes $268,000 in revenue per year on average (or $223 per square foot).
Most of the franchises generate more than the average revenue: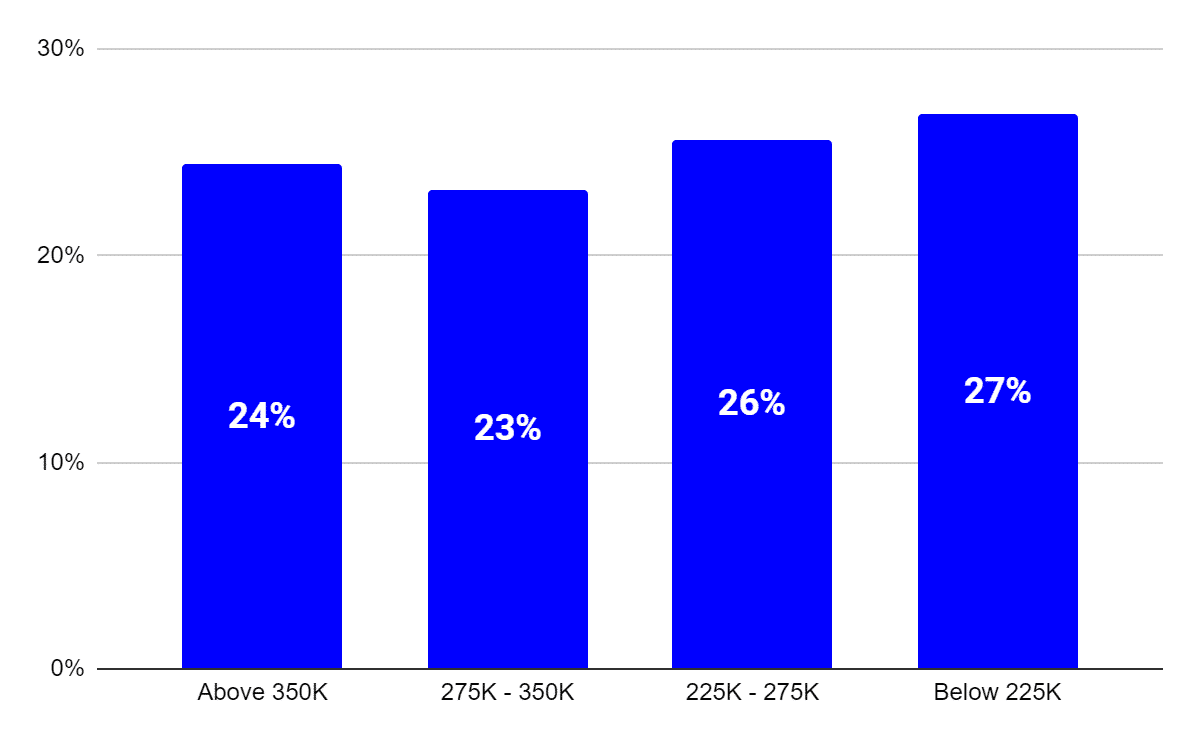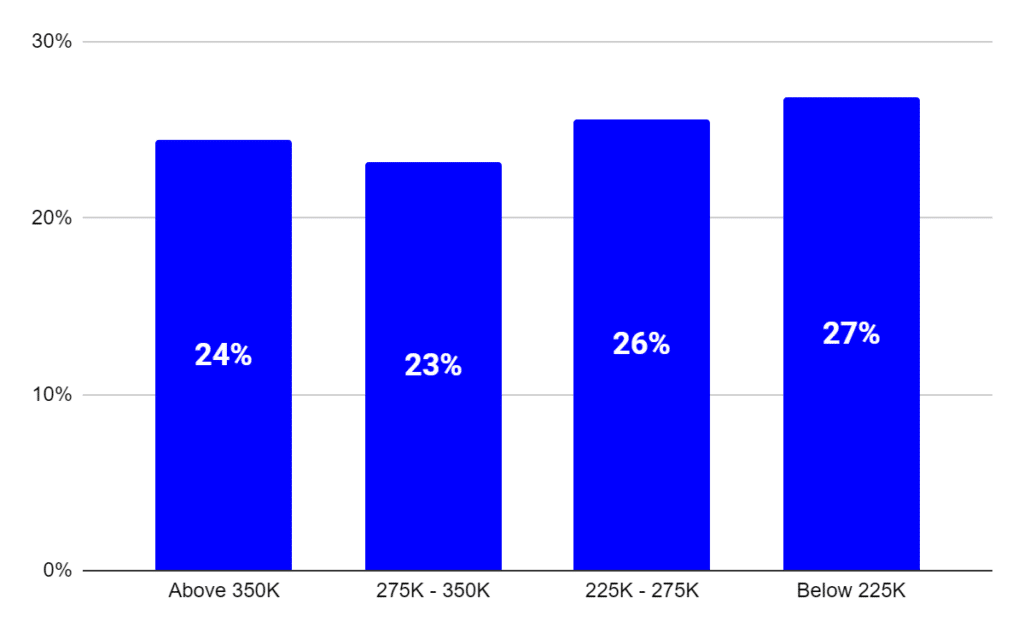 How profitable is a Cookie Cutters Haircuts for Kids franchise?
We estimate that a Cookie Cutters Haircuts for Kids franchise makes $74,000 in profits per year (25% EBITDA margin).
Cookie Cutters Haircuts for Kids is a profitable franchise: a 25% EBITDA margin is in line with the industry. Indeed, we found that salon franchises have a 25% EBITDA margin on average.
Note that we estimated EBITDA using the information available in the Franchise Disclosure Document for 2022. Unfortunately, Cookie Cutters Haircuts for Kids has not provided detailed information on the cost of goods sold (COGS) and labour costs. Therefore, we used 3% and 40% of sales, respectively, as per our own benchmarks for salon franchises.
Is Cookie Cutters a good franchise investment?
So should you buy a Cookie Cutters franchise? Are the profits worth investing $249,000 upfront to open a new Cookie Cutters hair salon?
We do think so. Let us explain:
The payback of investing in a Cookie Cutters Haircuts for Kids franchise is 5 to 6 years on average. In other words, it would take you on average only 5 to 6 years to reimburse the investment of $249,000 you would have funded (yourself or via a loan or investors).
That's a great franchise investment, especially for salons for which we found the industry payback was 8 years on average.
Again, keep in mind these numbers are based on the average performance of the salons as disclosed in the FDD, and some estimates we had to make as explained in this article. There is no guarantee your franchise will perform as well.
Disclaimer: This content has been made for informational and educational purposes only. We do not make any representation or warranties with respect to the accuracy, applicability, fitness, or completeness of the information presented in the article. You should not construe any such information or other material as legal, tax, investment, financial, or other professional advice. Nothing contained in this article constitutes a solicitation, recommendation, endorsement, advertisement, or offer to buy or sell any franchises, securities, or other financial instruments in this or in any other jurisdiction in which such solicitation or offer would be unlawful under the franchise and/or securities laws of such jurisdiction.
All content in this article is information of a general nature and does not address the detailed circumstances of any particular individual or entity. Nothing in the article constitutes professional and/or financial and/or legal advice, nor does any information in the article constitute a comprehensive or complete statement of the matters discussed or the law relating thereto. You alone assume the sole responsibility of evaluating the merits and risks associated with the use of any information or other content in this article before making any decisions based on such information or other content.