With over 6,800 stores across 20 different countries, Dairy Queen is one the most recognisable ice cream franchise around the globe. For the same reason, it's also a very popular franchise for franchisees.
But is this a profitable business? Indeed, with a hefty investment cost of $1,427,000 Dairy Queen isn't the most affordable franchise out there.
So should you invest in a Dairy Queen franchise? In this article we'll look at how much profits you can make with this franchise and whether this is really a good investment. Let's find out!
Key stats
| | |
| --- | --- |
| Franchise fee | $25,000 |
| Royalty fee | 4.5% |
| Marketing fee | 4.5% |
| Investment (mid-point) | $1,427,000 |
| Average sales | $1,474,000 |
| Sales to investment ratio | 1.0x |
| Payback period | [franchise_value_investment_payback] |
| Minimum net worth | $750,000 |
| Minimum liquid capital | $400,000 |
Source: Franchise Disclosure Document 2022
About Dairy Queen
Dairy Queen is a leading American chain of soft-serve ice cream and fast food restaurants.
It serves soft-serve ice cream as well as burgers, chicken strips, sandwiches, and fries. On its rich menu are also dessert treats, such as the Dilly Bar and Buster Bar, a variety of ice cream sundaes, and the world-famous Blizzard, a yummy mix of ice cream shakes with candy chunks.
John Fermont McCulloughs and his son Alex founded Dairy Queen in 1940. And the first Dairy Queen restaurant was opened in Joliet, Illinois.
Its franchising journey started in 1944 under the ownership of the parent company, International Dairy Queen Inc., a subsidiary of Berkshire Hathaway. As of today, Dairy Queen has over 6,800 stores in the US, Canada, and 20 other countries.
Dairy Queen franchise: pros and cons
Pros
Some of the benefits of operating a Dairy Queen franchise include the following:
Brand popularity: Dairy Queen has established a strong brand following among its customers. Since its founding 80 years ago, the quick-service chain has now over 4,000 stores in the US alone, and more than 6,800 restaurants globally. Franchisees can market their businesses easily and reach a wide customer market.
Industry leaders: Dairy Queen is best known for its famous and tasty food offerings. It has the expertise that has led to its success as one of the leading soft-serve treat restaurants. From the famous Blizzard treats—Orange Julius and sundaes—to their ice cream sandwiches, Dairy Queen has a huge following, and customers will identify with its unique delicacies.
Wide menu: In addition to its frequently served treats, food, and beverage menu items, Dairy Queen has introduced other foods to its menu to keep up with the competition and changing market trends. This gives customers a great variety to choose from and a reason to come back.
Comprehensive training and support: As a new Dairy Queen franchisee, you are assured of comprehensive training and support. Dairy Queen provides guidance in site selection and construction as well as store establishment, management training, and support. You'll get on-the-job training on how to operate the franchise and become successful.
Non-dairy products' future: In a move to meet customers' changing tastes and market trends, Dairy Queen has established non-dairy menu items. For instance, the Non-Dairy Dilly Bar includes plant-based, gluten-free, and vegan ice cream. This provides great choices for those looking for healthy eating options and appeals to a diversified customer base.
Proven business strategy: Having been in business for more than 80 years, Dairy Queen has an established business model. New franchisees benefit from the best ice cream treat production recipe, operation, and marketing practices, as well as from management ideas that have worked before. This is good for the growth and profitability of newly launched franchises.
Cons
Despite being one of the best-known quick-service soft ice cream franchises, Dairy Queen has its flip side.
Qualifications: The Dairy Queen franchise requires new franchisees to have prior experience in franchise management. This discourages interested entrepreneurs who lack multi-unit franchise experience.
Unhealthy food items: Some of the menu items offered by Dairy Queen are said to contain a lot of calories. This is unappealing to customers who are looking for healthy eating options.
Stiff competition: With many people opting for healthier eating habits and changing trends, Dairy Queen faces stiff competition from other market leaders. Therefore, opening a Dairy Queen franchise may not be as profitable as it used to be.
No financial assistance: Generally, the Dairy Queen franchise or its affiliates do not offer in-house financial assistance. Therefore, would-be franchisees will need to get third-party financing or apply for an SBA loan to fund their investments or expansion.
No territory preservation: A Dairy Queen franchise agreement does not guarantee exclusive territory protection to its franchisees. This leaves room for internal competition and cannibalism.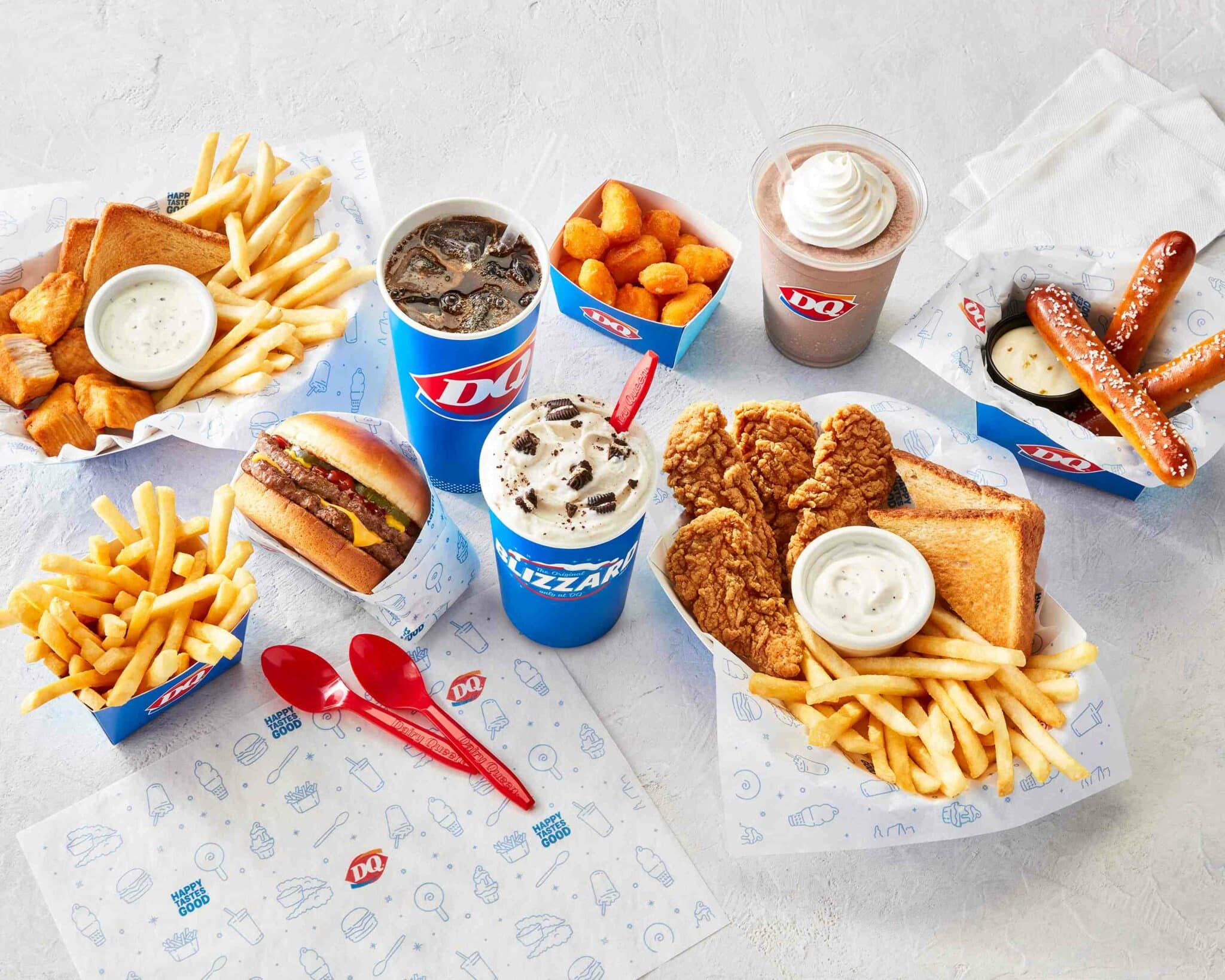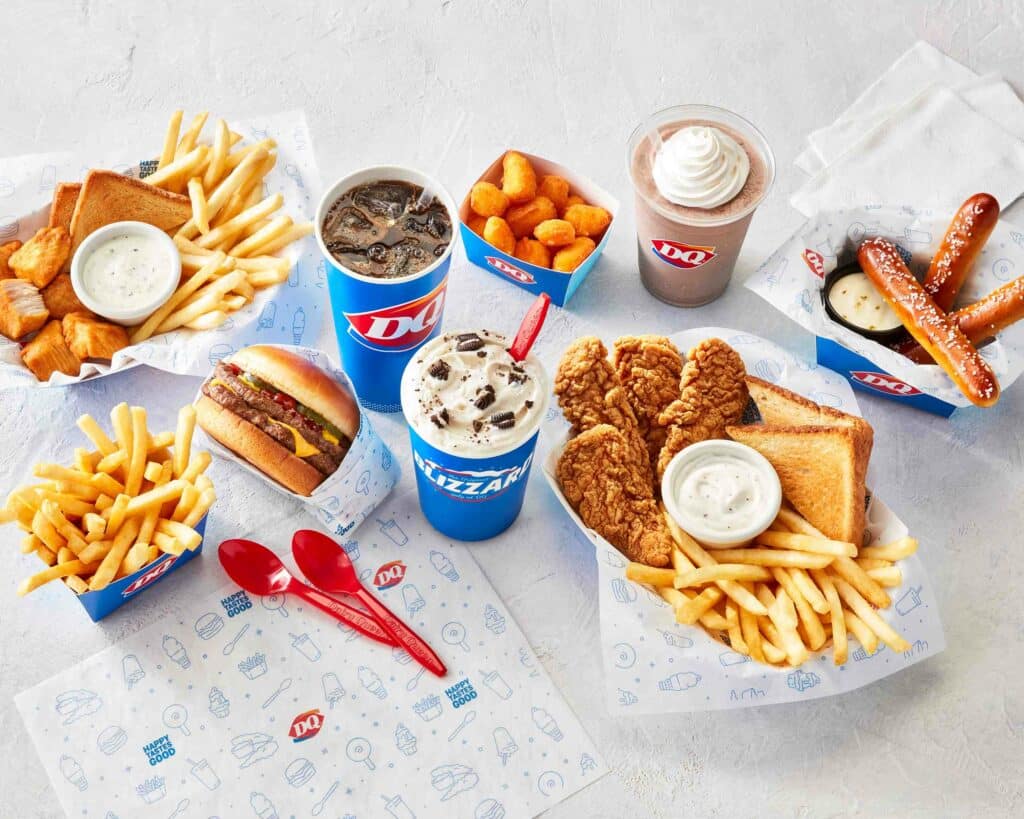 How much does it cost to open a Dairy Queen franchise?
You must invest $1,427,000 to start a Dairy Queen franchise.
The investment amount mentioned above is an estimated average. Thus, this average can vary based on your unique situation; for example, if you are in a big city, you will need to pay more than if you are from a small town. The investment ranges between $386,900 and $2,514,600.
In addition to the initial franchise fee of $25,000, the amount you are paying covers all types of expenses needed at the start of your business. It includes some pre-opening or formation costs as well as some operating costs. To be precise,
Formation costs include initial training fee, travel & living expenses, building construction, leasehold improvements, building plans, design intent plans & architectural seal, construction consultation services, equipment, training inventory, business licenses, government charges, professional fees, etc.
Operating costs include credit card processing fees, opening inventory, insurance, supplies, and an additional fund to cover the first 3-6 months' losses.
Here's a summary of the various costs you should pay:
| Type of Expenditure | Investment amount |
| --- | --- |
| Initial franchise fee | $25,000 |
| Formation costs | $1,410,450 – $2,192,850 |
| Operating costs | $78,150 – $296,750 |
| Total | $1,513,600 – $2,514,600 |
Source: Franchise Disclosure Document 2022
How much can you make with a Dairy Queen franchise?
On average, a Dairy Queen franchise makes $1,474,000 in sales a year. This number is the median sales of Dairy Queen franchised restaurants in 2021.
When it comes to the evolution of revenue over time, sales have been steadily growing over the years ($1,474,086 in 2021 vs. $1,360,156 in 2020).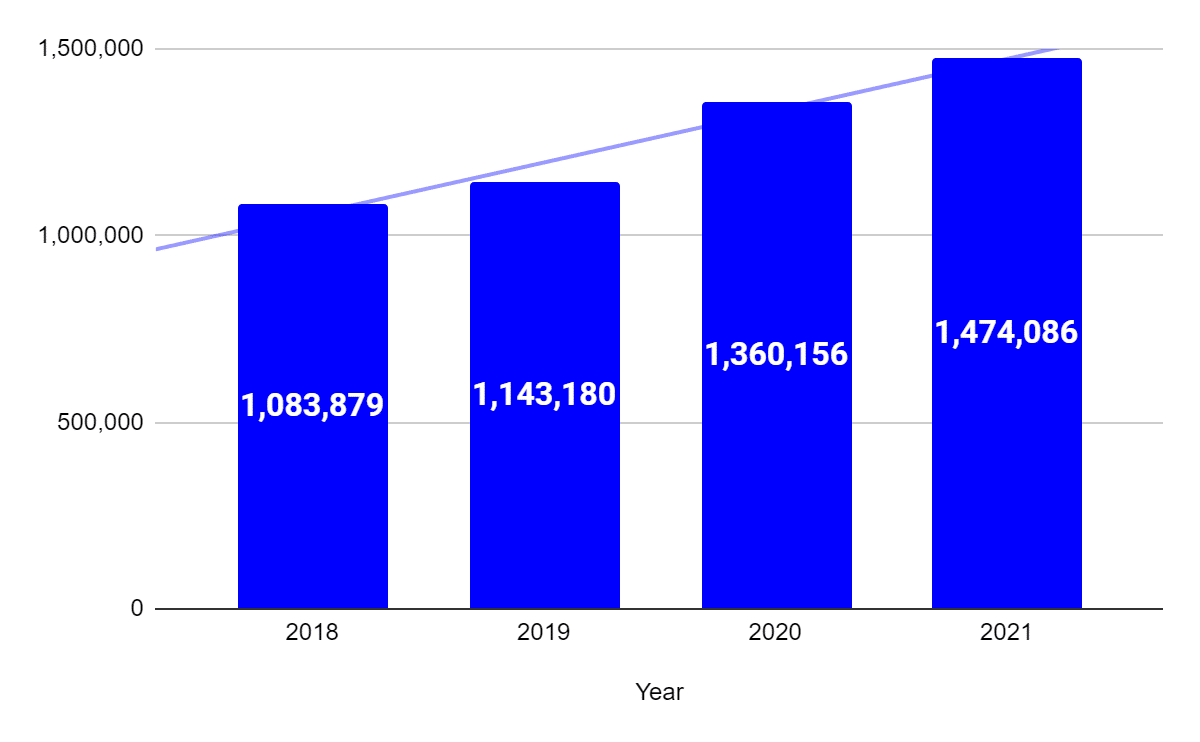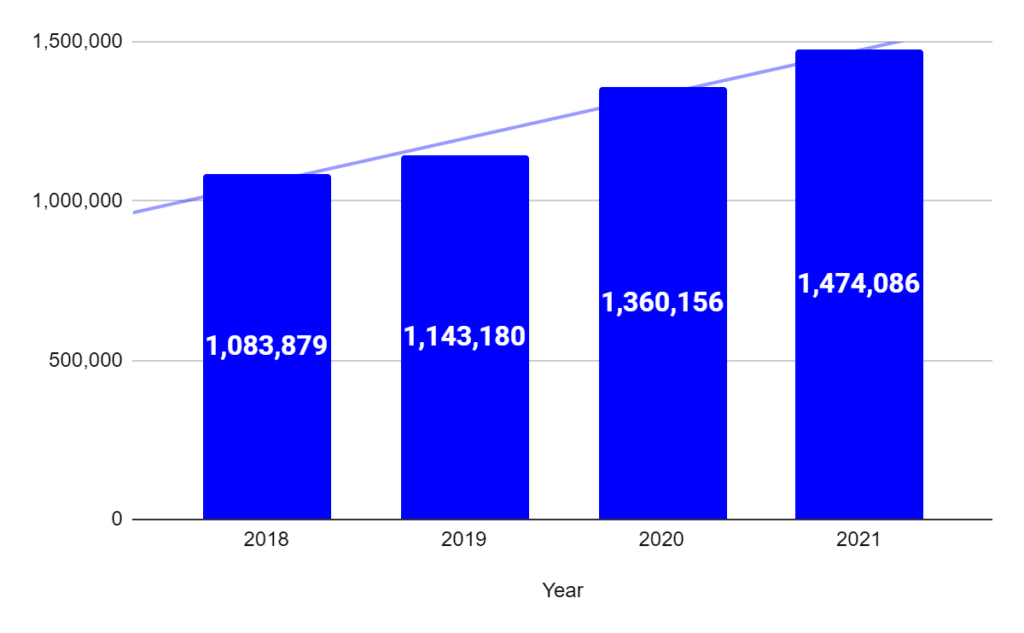 How profitable is a Dairy Queen franchise?
We estimate that the average Dairy Queen franchise makes $236,000 in profits per year. That's a 16% EBITDA margin.
Note that Dairy Queen doesn't provide any detailed information about the financial performance of its franchises in its latest Franchise Disclosure Document. Instead we had to make assumptions which we have summarized below.
| Profit and loss | Amount | % Sales |
| --- | --- | --- |
| Sales | $1,474,086 | 100% |
| COGS | $(368,522) | 25% |
| Gross Profit | $1,105,565 | 75% |
| Labor | $(427,485) | 29% |
| Marketing and royalty costs | $(132,668) | 9% |
| Occupancy | $(132,668) | 9% |
| Other OpEx | $(176,890) | 12% |
| EBITDA | $235,854 | 16% |
Source: Estimates
Is a Dairy Queen franchise a good investment?
When we look at a franchise from a investor (or a franchisee) standpoint to figure out whether this is a good investment, we always look at the investment payback.
In short, the payback (or "payback period") is the amount of time it takes an investor to recoup her / his initial investment.
So, as a franchisee, it's the time it takes for your to reimburse to reimburse the initial investment you have put in (the average investment cost to open a Dairy Queen franchise).
As per our estimates, we found that it takes 7 years to recoup your investment if you were to open a Dairy Queen franchise. From that perspective, Dairy Queen is a good investment: 7 years payback is in line with most restaurant franchises.
Yet, note that this is an average from all the restaurants as disclosed in the FDD. There is no guarantee your restaurant will perform as well.
Disclaimer
Disclaimer: This content has been made for informational and educational purposes only. We do not make any representation or warranties with respect to the accuracy, applicability, fitness, or completeness of the information presented in the article. You should not construe any such information or other material as legal, tax, investment, financial, or other professional advice. Nothing contained in this article constitutes a solicitation, recommendation, endorsement, advertisement, or offer to buy or sell any franchises, securities, or other financial instruments in this or in any other jurisdiction in which such solicitation or offer would be unlawful under the franchise and/or securities laws of such jurisdiction.
All content in this article is information of a general nature and does not address the detailed circumstances of any particular individual or entity. Nothing in the article constitutes professional and/or financial and/or legal advice, nor does any information in the article constitute a comprehensive or complete statement of the matters discussed or the law relating thereto. You alone assume the sole responsibility of evaluating the merits and risks associated with the use of any information or other content in this article before making any decisions based on such information or other content.