Homewatch CareGivers Franchise Sales, Costs & Profits (2023)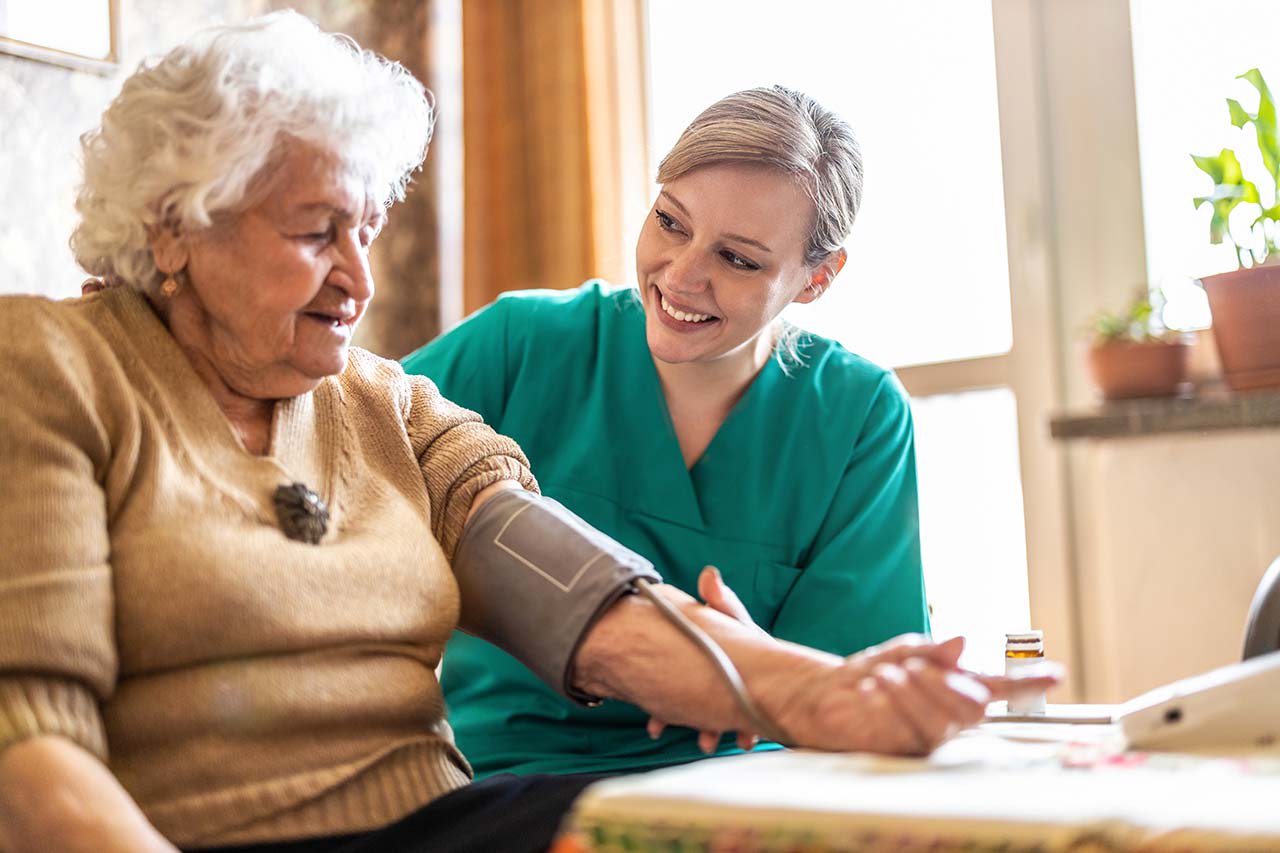 If you're looking to get into the Senior Care franchise industry, there are a number of options available to you. One of them is Homewatch CareGivers: with over 220 businesses across the US, it's one of the key players in this country.
It's also a very popular senior care franchise for a simple and good reason: its initial investment is one of the lowest at $135,000. But what about profits?
With an average yearly turnover of $2,030,000, Homewatch CareGivers is a strong business with high profit potential, if you run it correctly.
In this article we're looking into Homewatch CareGivers and its latest Franchise Disclosure Document to find out how much it costs, and how profitable it really is. Let's dive in!
Key stats
| | |
| --- | --- |
| Franchise fee | $50,000 |
| Royalty fee | 5.0% |
| Marketing fee | 2% + 0.5-2% |
| Investment (mid-point) | $135,000 |
| Average sales | $2,030,000 |
| Sales to investment ratio | 15x |
| Payback period | 3-4 years |
| Minimum net worth | $350,000 |
| Minimum liquid capital | $80,000 |
Source: Franchise Disclosure Document 2022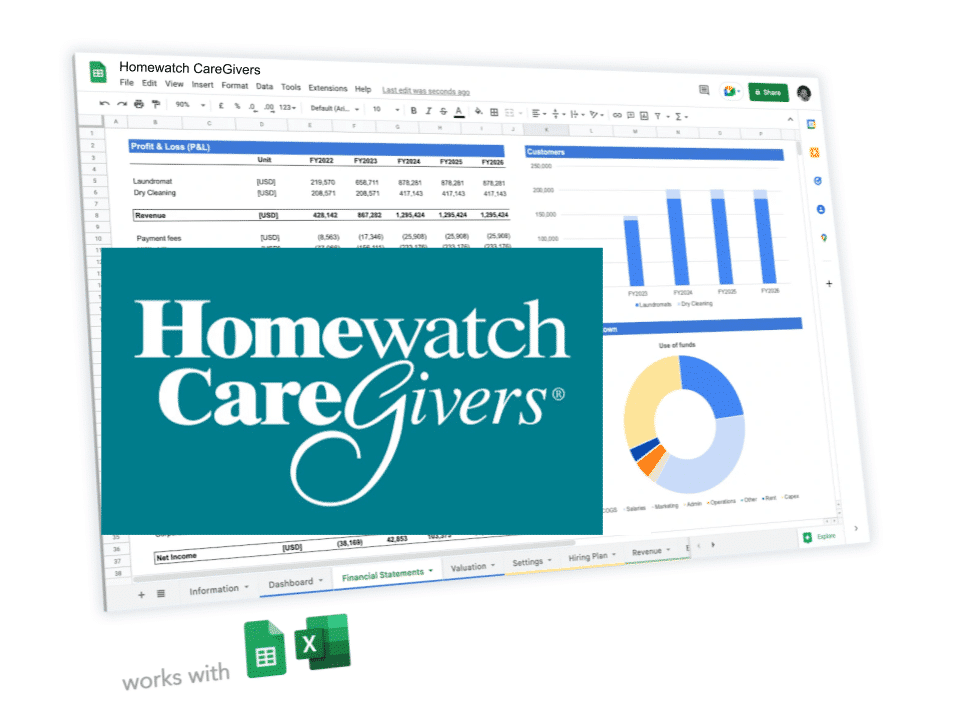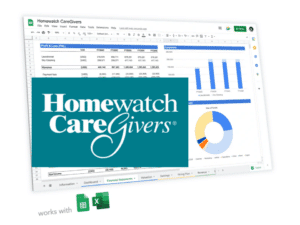 Homewatch CareGivers Franchise Business Plan
All the stats: startup costs, profits, breakeven, etc.
5-year financial projections built with the FDD

Excellent 4.8/5 based on 70 reviews
Excellent 4.8/5 based on 70 reviews

About Homewatch CareGivers
Homewatch CareGivers is a home care franchise company that offers home care services such as elder care, dementia care, care for chronic conditions, respite care, hospital discharge care and more.
It's owned by Authority Brands and based in Columbia, Maryland, which is a leading provider of in-home services, building brands that support the success of franchisees, homeowners and caregivers.
Homewatch CareGivers was founded in 1980 by Paul Sauer with the mission of providing in-home healthcare services for people to continue to live safely and happily in their homes.
Homewatch CareGivers began franchising in 1996 and as of 2022 the brand had 221 locations in operation with 217 franchises in the US.
As a leading provider of premier in-home services, Homewatch Caregivers' growth has been driven by its roots of compassion and kindness and continues to provide a great business opportunity to a large franchise network of local business owners in the homecare industry across prime territories in North America and internationally while serving and creating valuable relationships with their communities.
Homewatch CareGivers franchise: pros and cons
The Pros:
Passive investment opportunity: The franchise allows for absentee ownership arrangements. Franchisees can still have other obligations alongside their Homewatch caregiver clinics.
Exclusive territory protection: The franchisor grants its franchisees the right to operate in a protected area. It provides its franchisees with great growth potential without other competing Homewatch Caregiver franchises in their locations.
Marketing and advertising: The franchisor has established result-driven marketing and advertising strategies to help its franchisees with their lead generation and public relations. It offers them national media, regional media, online marketing, SEO, email marketing and targeted local center promotional campaigns.
Comprehensive training and support: Homewatch Caregivers provides its franchisees with 80 hours of classroom training and ongoing support to equip them with the basics of the business, operational and staff management training and how to carry out a successful grand opening.
Third-party financing: The brand offers its franchisees third-party funding to cover their startup costs, franchise fee, equipment, inventory, accounts receivable and payroll.
Site selection assistance: The franchisor provides its franchisees with site selection criteria to identify a suitable clinic location.
The Cons:
Not a home-based business: The franchise cannot be operated from home or a mobile unit. Franchisees must have an office space, a retail facility or a warehouse.
Not a part-time opportunity: The franchisees must have their clinics open on a full-time basis for at least 40 hours per week.
Competition: Its competitors include Comfort Keepers and BrightStar Care, among others.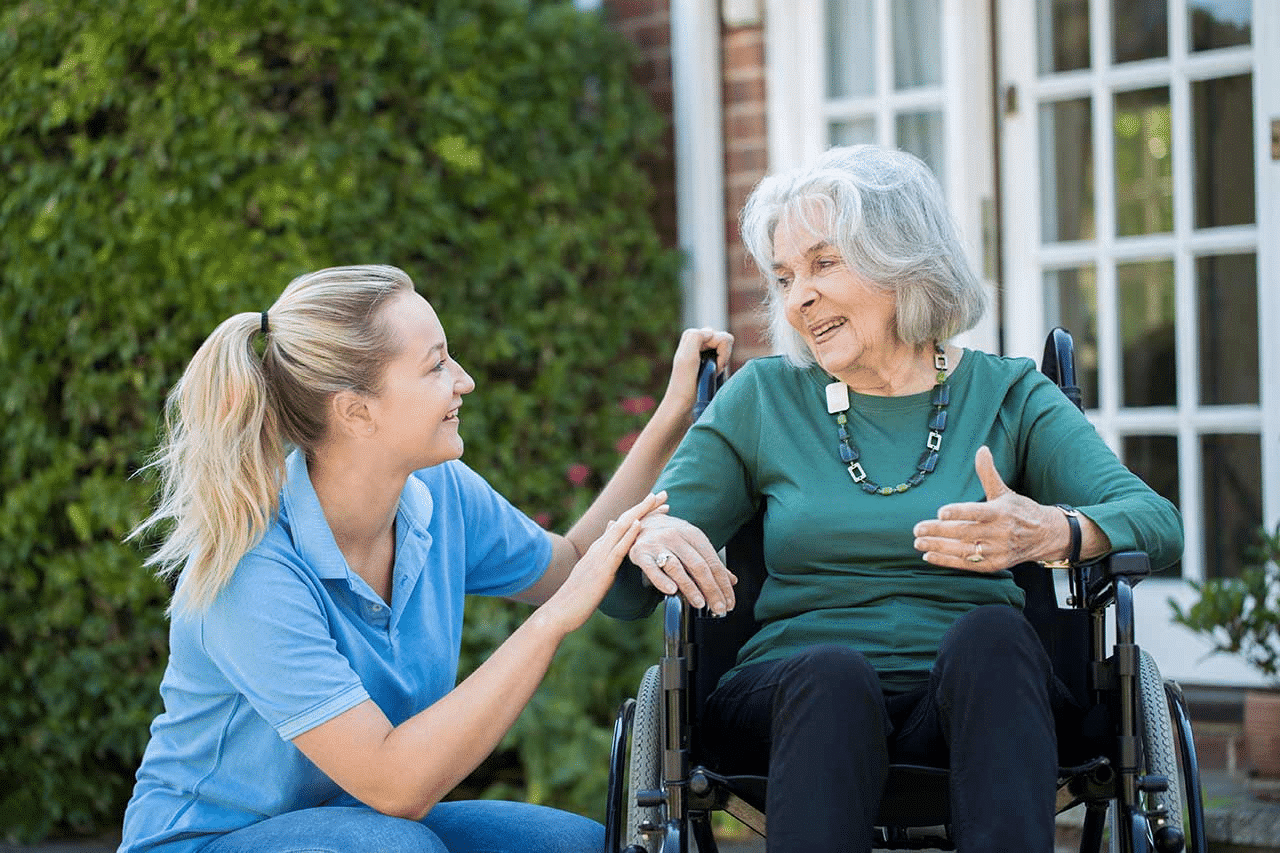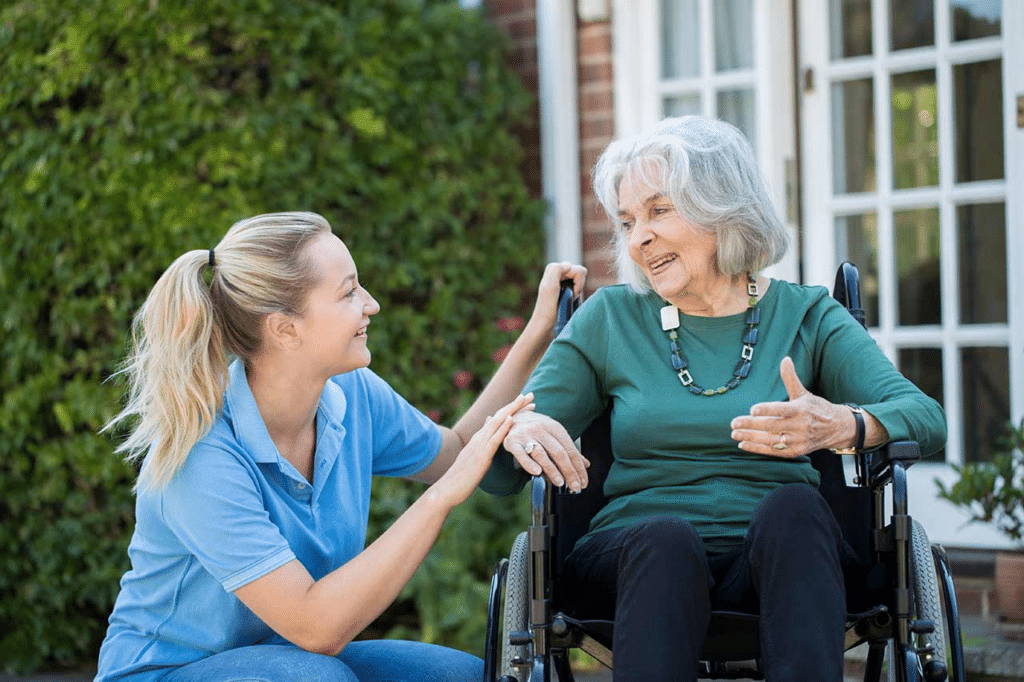 Homewatch CareGivers franchise costs
You would have to invest on average $135,000 to open a Homewatch CareGivers franchised business.
The investment covers all the start-up costs you may need to open a senior home care franchised business. You must pay the franchisor an initial franchise fee of $50,000. In addition to this franchise fee, the investment also covers:
Formulation costs: lease and security deposits; office furniture; compliance toolkit fee; licences, permits, and professional fees, etc.
Equipment: office equipment, computer hardware, and off-the-shelf software
Operating costs: telephone system, training expenses, insurance, additional funds for 3 months, etc.
Startup costs
Here's the full breakdown of costs:
| Type of Expenditure | Amount |
| --- | --- |
| Initial franchise fee | $50,000 |
| Formulation costs | $6,000 – $21,000 |
| Equipment | $1,060 – $4,500 |
| Operating costs | $34,750 – $102,250 |
| Total | $91,810- $177,750 |
Source: Franchise Disclosure Document 2022
Homewatch CareGivers franchise fees
The initial franchise fee for a Homewatch CareGivers franchise is $50,000
In addition to the initial franchise fee, you must pay to the franchisor a royalty fee of 5.0% of revenues, as well as a variable marketing fee of 2% + 0.5-2% of revenues.
Homewatch CareGivers franchise sales
On average, a Homewatch CareGivers franchise makes $2,031,000 in sales per year.
This figure represents the average sales per franchise business for the 90 franchised businesses that operated in 2021. It indicates a +13% increase vs. 2020 ($1,803,000).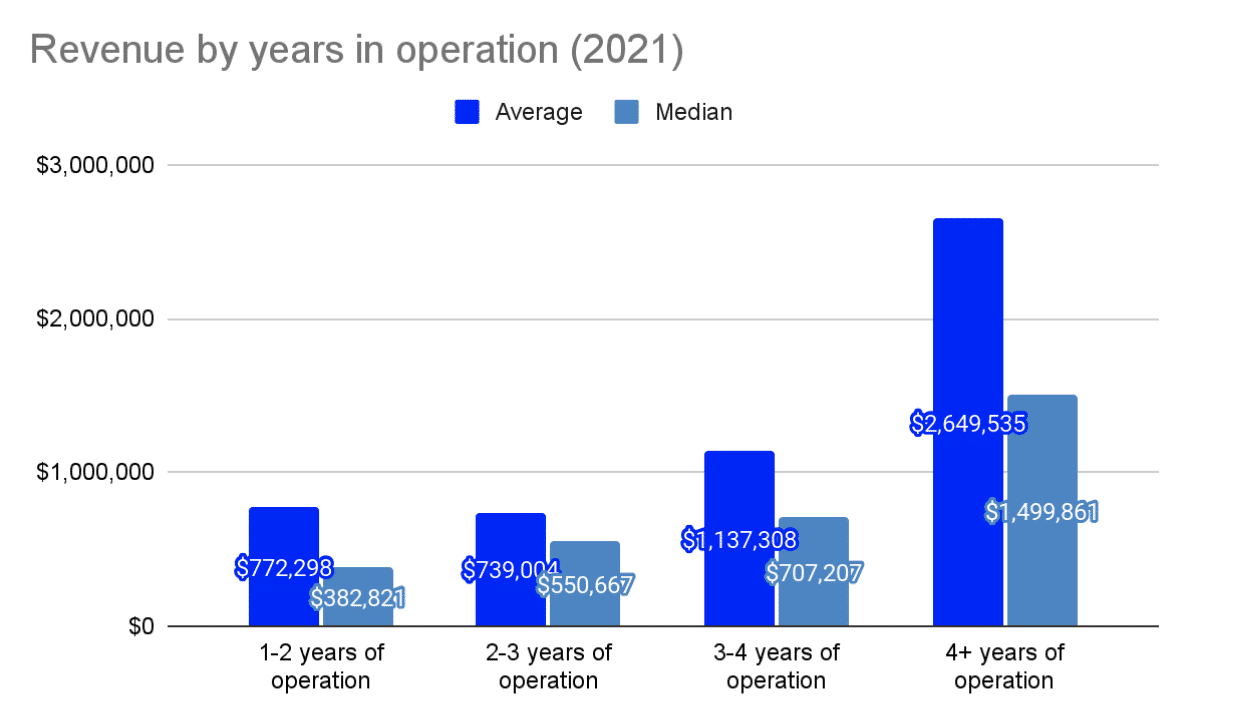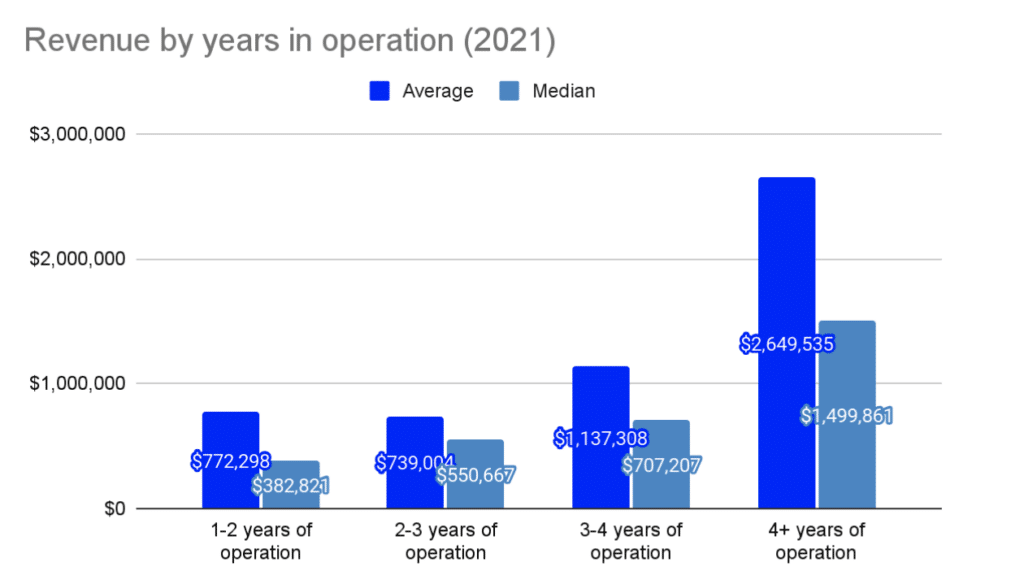 Is Homewatch CareGivers a good franchise investment?
As per our estimates, a Homewatch CareGivers franchise has a 3 – 4 years payback, which is in line with most senior home care franchises.
A 3 to 4 years payback is excellent: you would be able to repay your $135,000 initial investment within 3 to 4 years (whether you pay back investors or the bank) by using the profits generated by the business.
Note that we assumed a 15% net profit margin to calculate payback, as well as a 2-year revenue ramp-up as wouldn't necessarily reach the average yearly revenue of $2,031,000 on day one.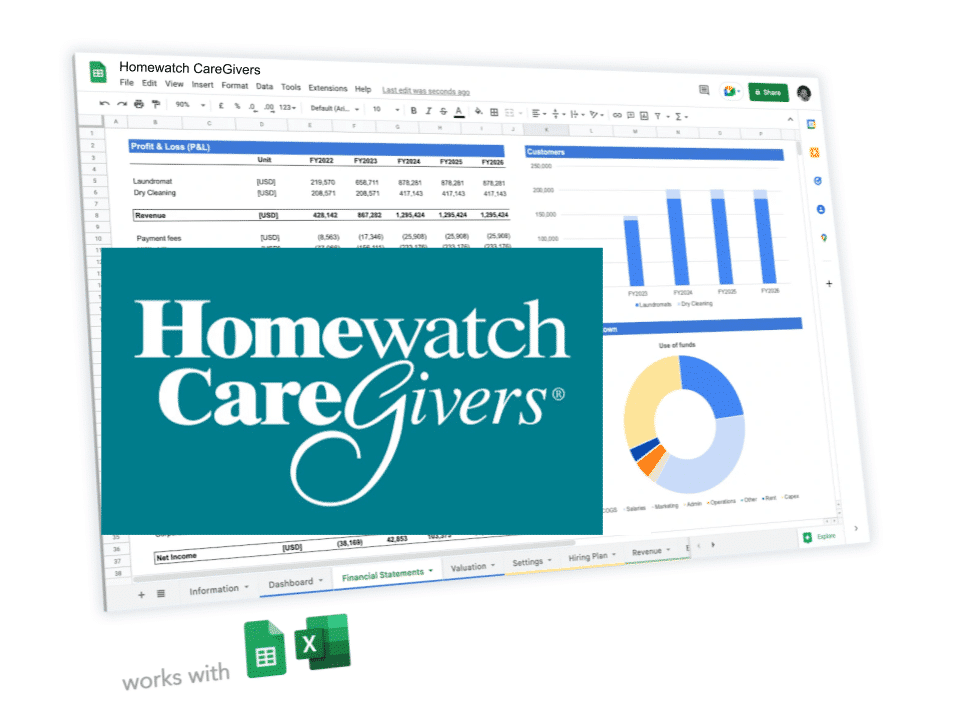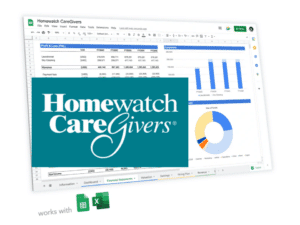 Homewatch CareGivers Franchise Business Plan
All the stats: startup costs, profits, breakeven, etc.
5-year financial projections built with the FDD

Excellent 4.8/5 based on 70 reviews
Excellent 4.8/5 based on 70 reviews

Disclaimer
Disclaimer: This content has been made for informational and educational purposes only. We do not make any representation or warranties with respect to the accuracy, applicability, fitness, or completeness of the information presented in the article. You should not construe any such information or other material as legal, tax, investment, financial, or other professional advice. Nothing contained in this article constitutes a solicitation, recommendation, endorsement, advertisement, or offer to buy or sell any franchises, securities, or other financial instruments in this or in any other jurisdiction in which such solicitation or offer would be unlawful under the franchise and/or securities laws of such jurisdiction.
All content in this article is information of a general nature and does not address the detailed circumstances of any particular individual or entity. Nothing in the article constitutes professional and/or financial and/or legal advice, nor does any information in the article constitute a comprehensive or complete statement of the matters discussed or the law relating thereto. You alone assume the sole responsibility of evaluating the merits and risks associated with the use of any information or other content in this article before making any decisions based on such information or other content.