How to Open a Fashion Store in 10 Steps with Little/No Experience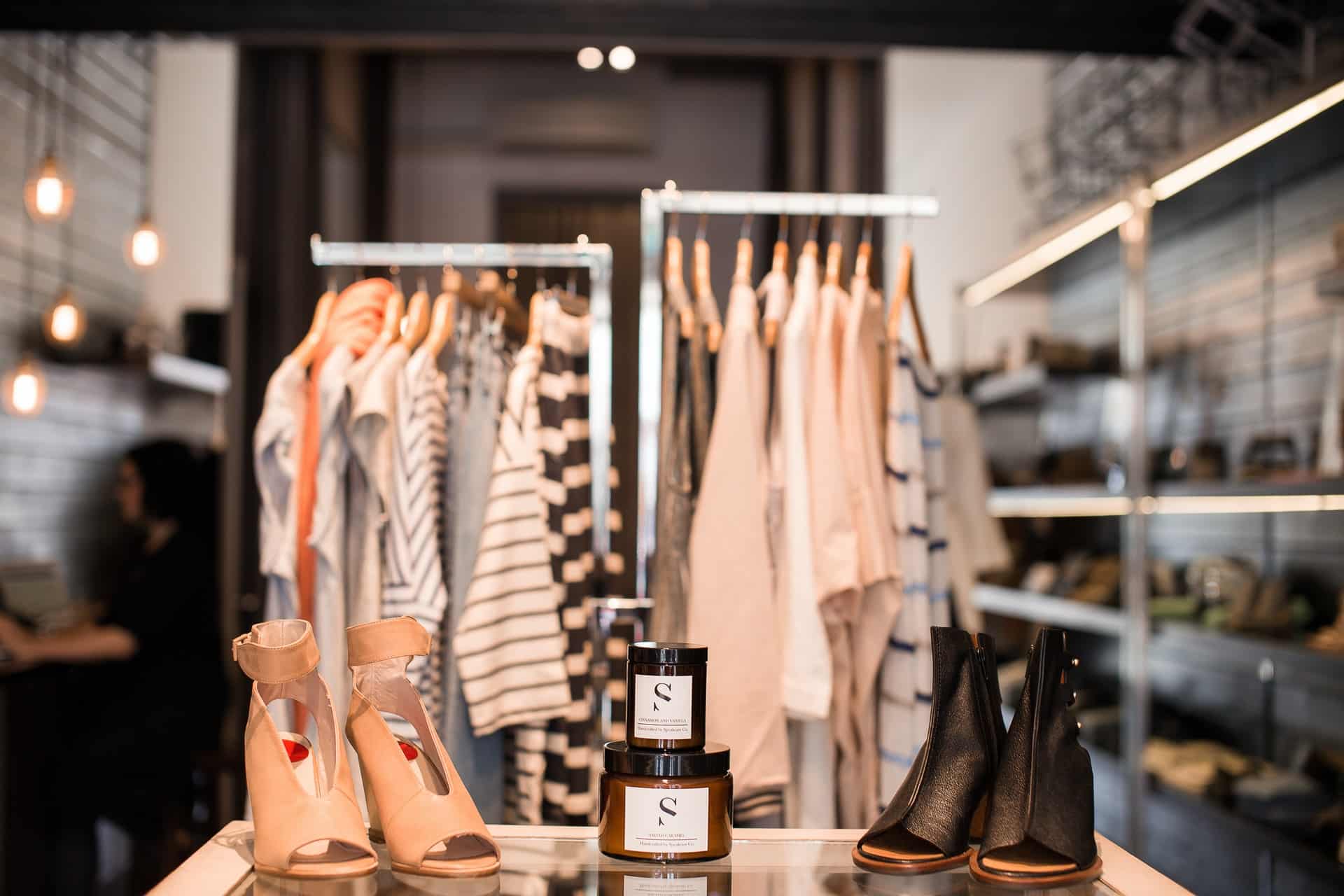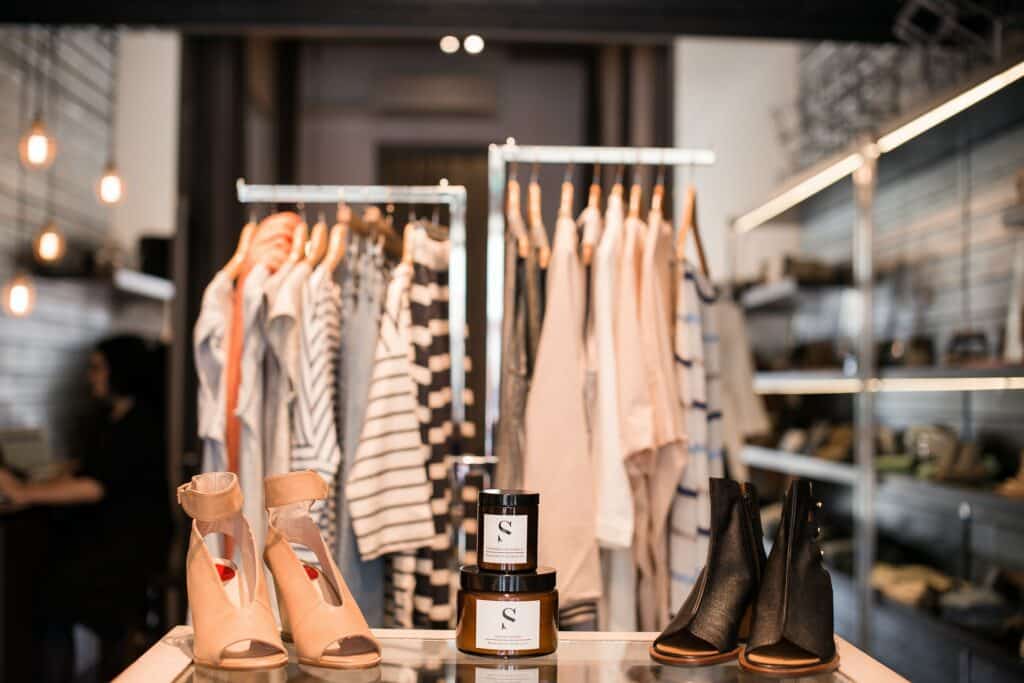 Fashion stores are a very competitive business: there were indeed over 158,931 clothing and fashion stores in the US in 2022. So if you're planning to open your own fashion store, make sure to have a strong business plan and a solid execution.
There are numerous methods to open a fashion store. Whilst starting from scratch can cost up to $171,000 for a 1,500 sq. ft. store, you can also buy an existing store or start a franchise instead.
From business plan, budget, marketing, hiring staff and inventory, we have laid out below the 10 key steps you must follow to open your own fashion store. Let's dive in!
1. Research the Retail Fashion Industry
Research is the first step before you can open a profitable fashion store. And before anything stelse, it would be wiser to pay attention to the key aspects of the business, including the following;
a) Target Market
Who exactly will you target with your new products? If you answer that question correctly, you will be well-positioned to run a thriving fashion store business.
Think about the current fashion trends and what you can do to satisfy the needs of the local clients. Also, consider the dominant population in the region and how they can benefit from your fashion store.
In all honesty, you don't want to fill your fashion store with generation Z's favorite brands when the dominant population is middle-aged adults.
b) Purchasing Power
Again, analyzing the market need and purchasing power helps you identify the most in-demand products and where to source them. After identifying your target market, it's vital to assess the purchasing power to be sure whatever you stock can guarantee high profits even at the initial stages of the business operation.
c) Level of Competition
No matter the size of your fashion store, there will always be other companies selling the same products. And at the end of the day, the strategies you adopt will determine whether you succeed in this field or fail at the initial attempt.
As a fashion lover, your responsibility goes beyond stocking new products. Instead, you should take your time to analyze the market carefully and only consider what consumers will appreciate most about your business. This is the essence of conducting thorough research beforehand.
2. Prepare a Business Plan
A well-thought-out business plan is your secret weapon for success in any field. It highlights your goals, financial needs, and possible funding sources and can be the foundation you need for long-term success. The business plan should act as a roadmap, covering all the important details about your business, including the following;
Executive summary
Products and services
Market analysis
Competitive analysis
Marketing strategy
Sales strategy
Operation plan
Your business plan will be important for you to obtain financing, whether you are looking at investors or bank loans (e.g. a SBA loan for instance).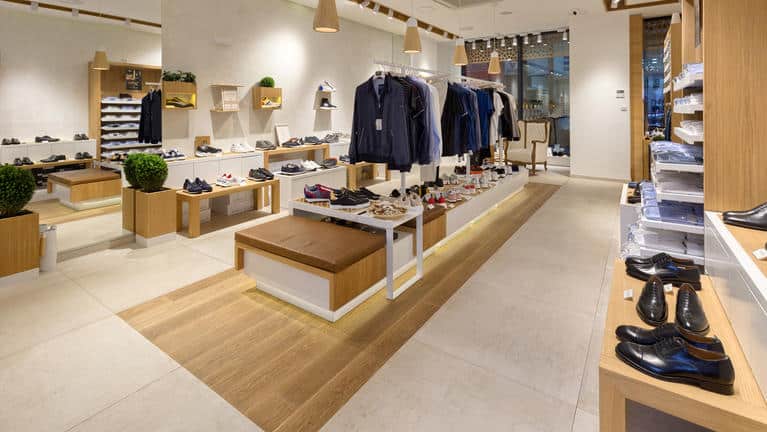 3. Prepare a Budget
As much as the business plan will be important for highlighting the crucial details about your business, you need a separate plan covering your budget alone.
Setting up a fashion store comes with plenty of expenses, and the only way to be sure you aren't reproducing the 5 most frequent mistakes entrepreneurs do when preparing their budget.
Ideally, a carefully designed financial plan should answer some of the following questions about your newly found venture. For instance, what's the projected revenue in the future? How much money should you borrow? When do you expect to turn a profit (break even)?
In addition to your revenue expectations, the financial plan should also list all relevant expenses and their expected amount in the future, over a period of 3 to 5 years.
For more information on how to create accurate forecasts for your business, make sure to read our article here.
It costs anywhere from $132,000 – $171,000 to open a 1,500 sq. ft. fashion store plus $43,000 in operating costs per month to run the business the first few months.
There are 2 types of costs:
Startup costs you incur once before you open your fashion store ; and
Operating costs you pay every month to keep the business running
Startup costs
Note that these costs are for illustrative purposes and depend on several factors which might not fully apply to your business.
| Startup cost | Amount |
| --- | --- |
| Renovation and improvements | $85,000 |
| Lease deposit | $10,000 – $20,000 |
| Starting inventory | $25,000 – $50,000 |
| POS System & furniture | $3,000 – $7,000 |
| Legal and licenses | $2,000 |
| Website & Signage | $5,000 |
| Business insurance | $2,000 (per year) |
| Total | $132,000 – $171,000 |
Operating costs
In addition to the startup costs, here are a few examples of the main expenses you can expect for a 1,500 sq. ft. fashion store:
| Operating cost | Amount (per month) |
| --- | --- |
| COGS | $25,000 |
| Staff | $12,000 |
| Rent (incl. bills) | $4,000 |
| Other (bookkeeping, etc.) | $2,000 |
| Total | $43,000 |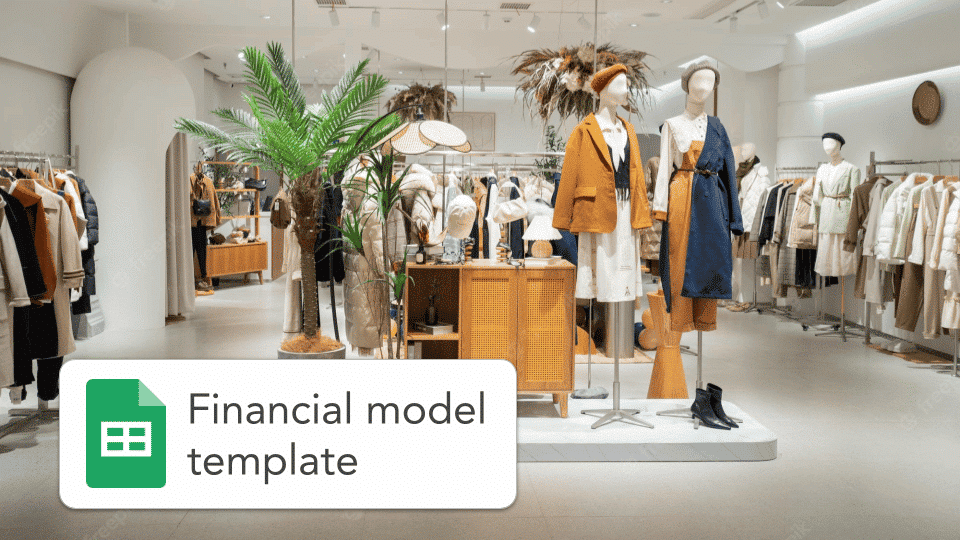 Download the Fashion store financial model template
Lender & investor-friendly

Easy-to-use Excel template

CPA-developed financials

30+ charts and metrics
4. Choose a Location for your Fashion Store
Choosing an ideal location can make the whole difference when opening a fashion store business. But the biggest challenge is identifying what's ideal for your new business.
As a general rule, always consider regions with high foot traffic and local parking zones. Rent costs also matter when setting up a large store if the region already has high traffic.
If it's a niche-specific store or a boutique-style venture, getting a premier location inside a mall or another suitable location becomes essential because you depend on the foot traffic.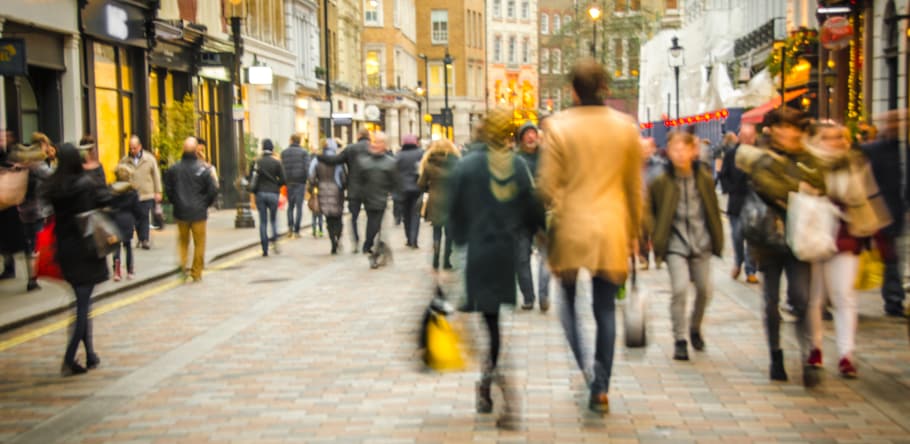 5. Acquire Necessary Business Permits
Perhaps you already know that business permits and licenses are legal requirements for running a fashion store business.
So, check with the local authorities to identify the specific permits and licenses you will need to open your fashion store for business. For a standard fashion store, there are good chances you will need multiple or all of the following documentation from the start;
General business license
Federal employer identification number (EIN)
Sales tax permit
Resale certificate
Certificate of occupancy
6. Secure Funding for your Fashion Store
A 1,500 sq. ft. fashion store can cost on average $132,000 – $171,000 to set up. So, if you don't have enough cash, your best bet will be to rely on the relevant financial providers like commercial banks and loan associations.
The actual amount for launching your store will depend on location, the size of the store and the products sold, among other factors.
And to accurately determine your funding needs, consider both the startup and operating costs as explained earlier, especially: the rent, cost of goods sold, insurance, lease deposit, equipment, inventory, and payroll.
Want to know how much it costs to open your own fashion store? Read our complete guide with cost breakdown examples.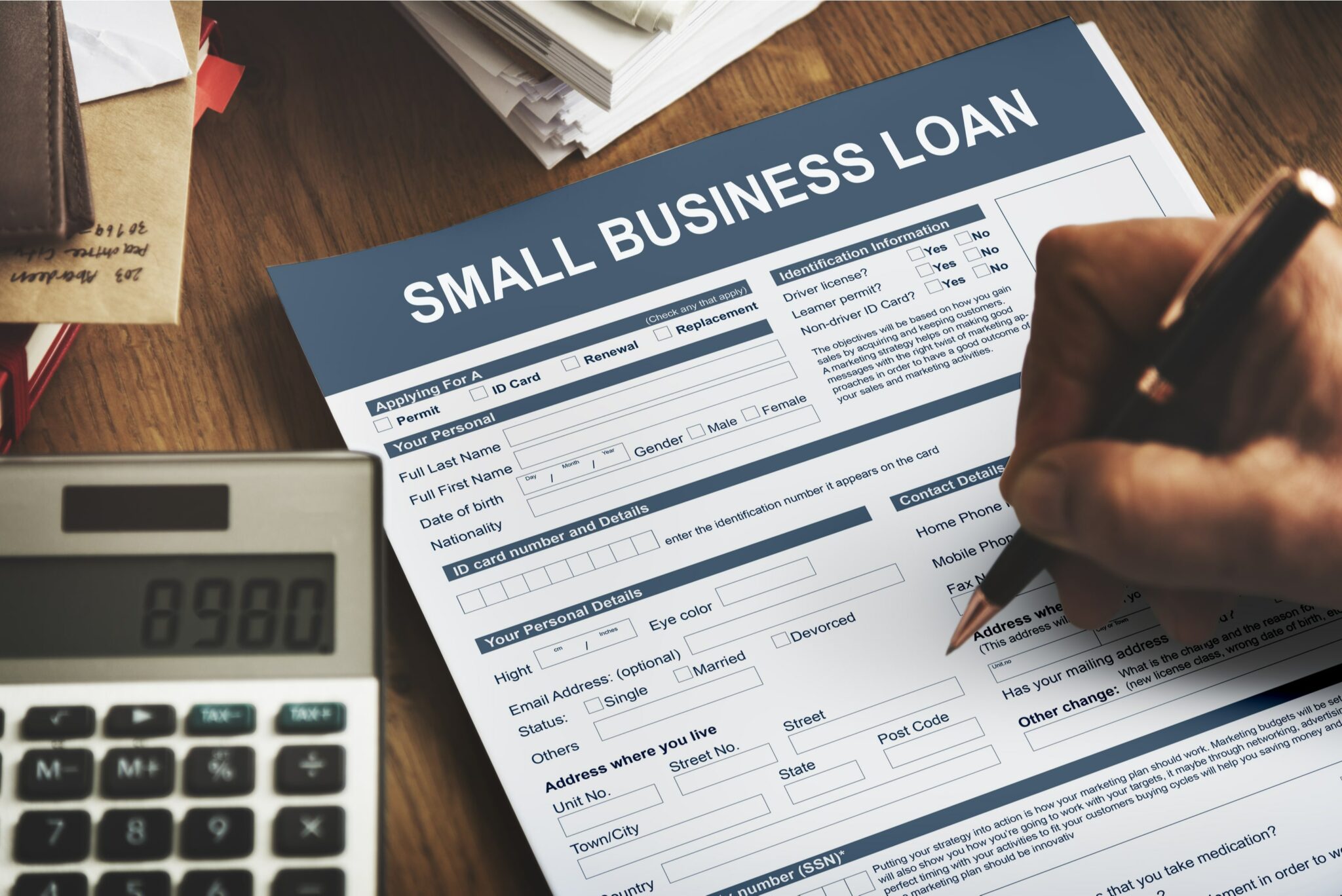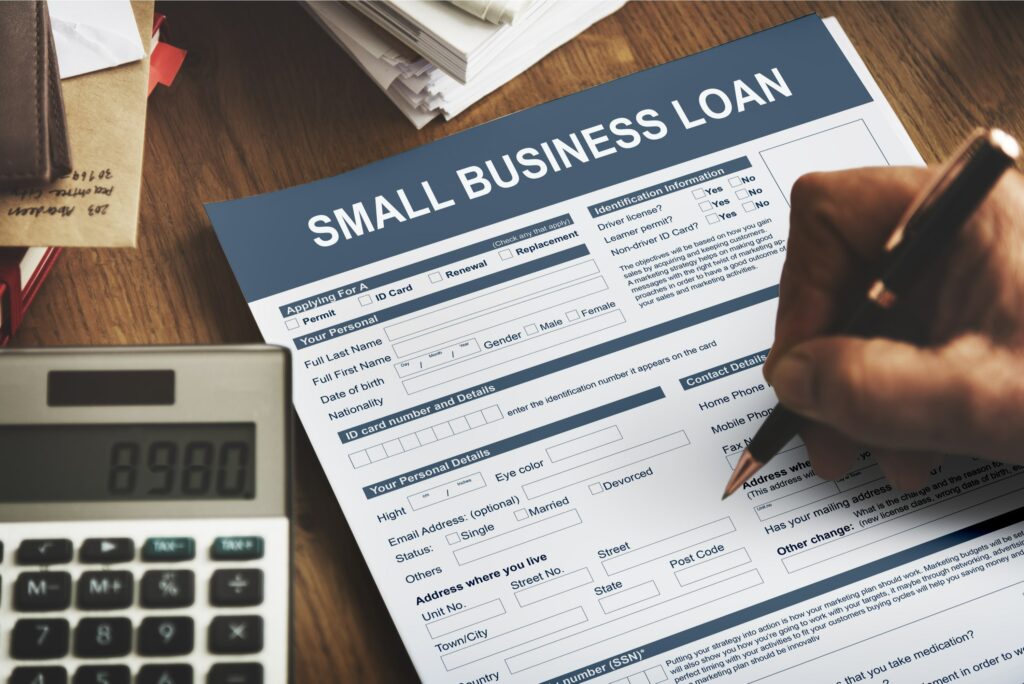 7. Design & Renovate your Fashion Store
Unlike some other businesses, the appearance of a fashion store matters a lot to customers. And with that in mind, one of the first expenses related to this kind of investment will be renovations, repair, and improvements.
At the very least, you will want the interior of your fashion store to be well furnished, reflecting your favorite theme and design considerations.
Also, depending on the specific products you have in your store, you can invest in hangers, racks, jewelry, accessory cases, window dressing materials, shelve and wall fixtures, mirrors, bags, and packaging, among the rest.
On average, it costs $56 per square foot to renovate a fashion store. So, assuming you want to renovate a 1,500 sq. ft. store, the total costs will be about $85,000. In addition to renovation, you will also need to budget for a number of important equipment (POS, telephone, etc.).
Are you opening or running a fashion store? Have a look at our free resources below:
8 Strategies to Increase Fashion Store Sales & Profits
How Profitable are Fashion Online Shops?
How to Write a Business Plan for a Fashion Store: Complete Guide
How to Build a Financial Model For a Fashion Store
8. Purchase your Fashion Store Inventory
A modern fashion store should have a healthy inventory focusing on the current fashion trends from reputable brands around the world.
Going with a small number of units for a start isn't a tragedy. But just be sure the selected products meet the latest styles and designs to appeal to the consumers.
Check the market trends, reach out to wholesalers, and attend different trade shows to be sure your inventory matches the local consumers' fashion sense.
When it comes to the cost, it depends of the quantity and the average cost you pay per piece of clothing to your supplier. As rule of thumb, start with 1 to 2 months worth of inventory.
So assuming you expect to sell 500 clothes per month at an average supply cost of $50 per piece of clothing, you should set aside $25,000 to $50,000 alone for starting inventory costs.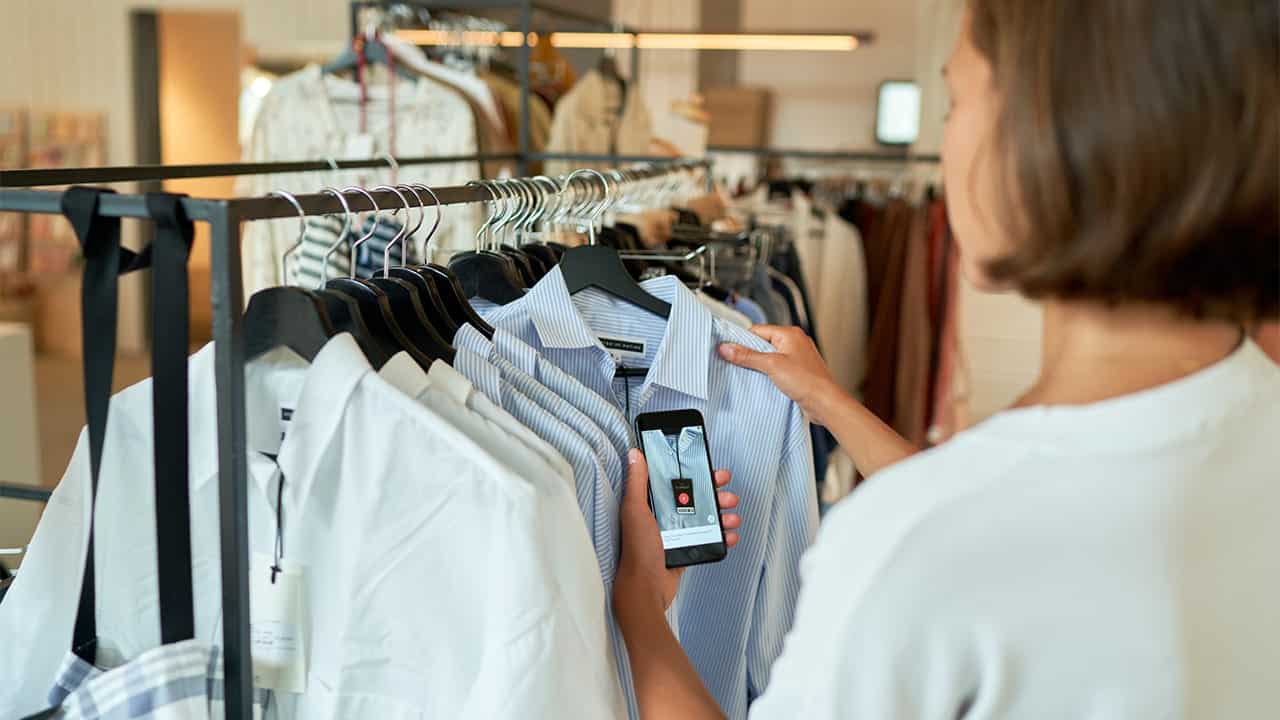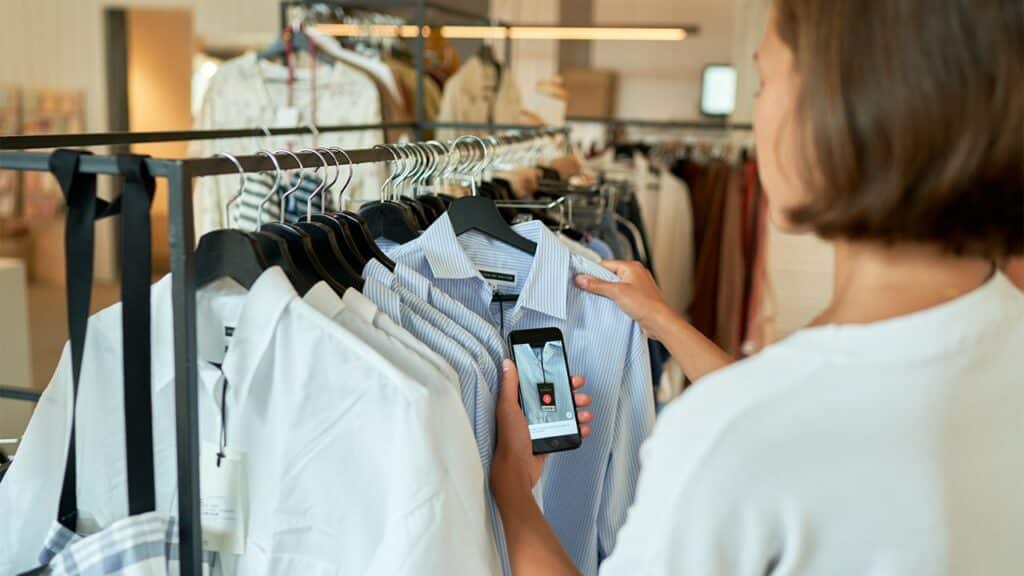 9. Hire Staff for your Fashion Store
To easily manage your fashion store business, you need a few qualified individuals to take care of sales. There's no limit to the number of employees you can have inside your fashion store, but two would be a good number for a standard shop.
When it comes to the salary expenses, have a look at our article here. On average, a small shop with 2 sales associate plus a manager would cost around $12,000 in salary expenses per month.
Remember, the number of employees in your store depends on other factors such as the size of your shop, the nature and volume of consumer traffic, and your financial plan. Be careful during the hiring process to only pick individuals with a solid background in this field to accelerate business growth.
10. Promote your Fashion Store
Finally, it's time to promote your business. There are countless ways to market your fashion store, from traditional methods to contemporary advertisements.
Captivating store displays are the best starting point, ensuring that nobody forgets your store name from the first time they pay a visit. Also, you can rely on radio and television advertisements or a marketing agency if you have the cash. This is the most expensive marketing option that may cost up to $4,000 per month.
Other underrated tips include website marketing and social media platforms such as Facebook. And by the way, don't ignore the significance of word-by-mouth advertisement that can be a solid way to promote your business without spending a penny.
But when doing so, ensure your inventory features the latest collection of fashion items to avoid disappointing your clients when they finally pay a visit.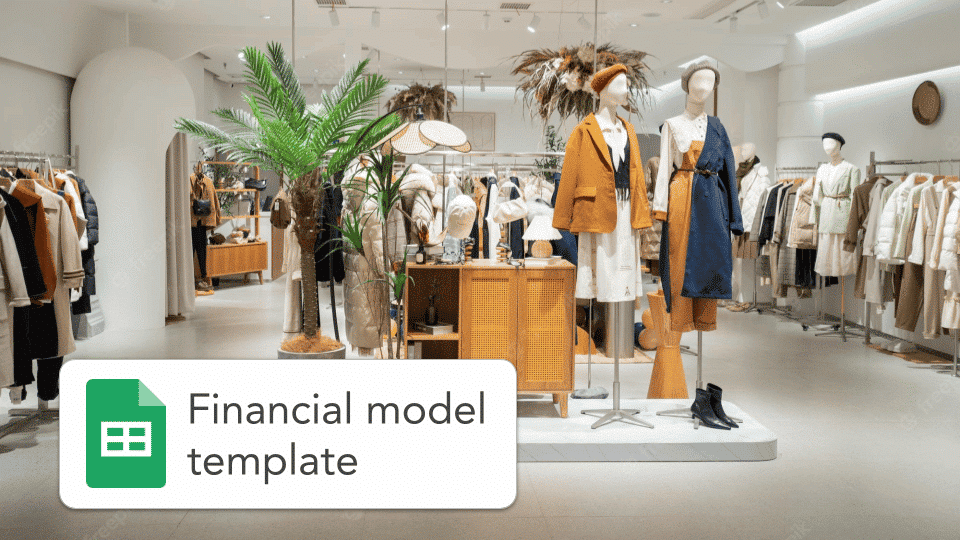 Download the Fashion store financial model template
Lender & investor-friendly

Easy-to-use Excel template

CPA-developed financials

30+ charts and metrics