InXpress Franchise Sales, Costs & Profits (2023)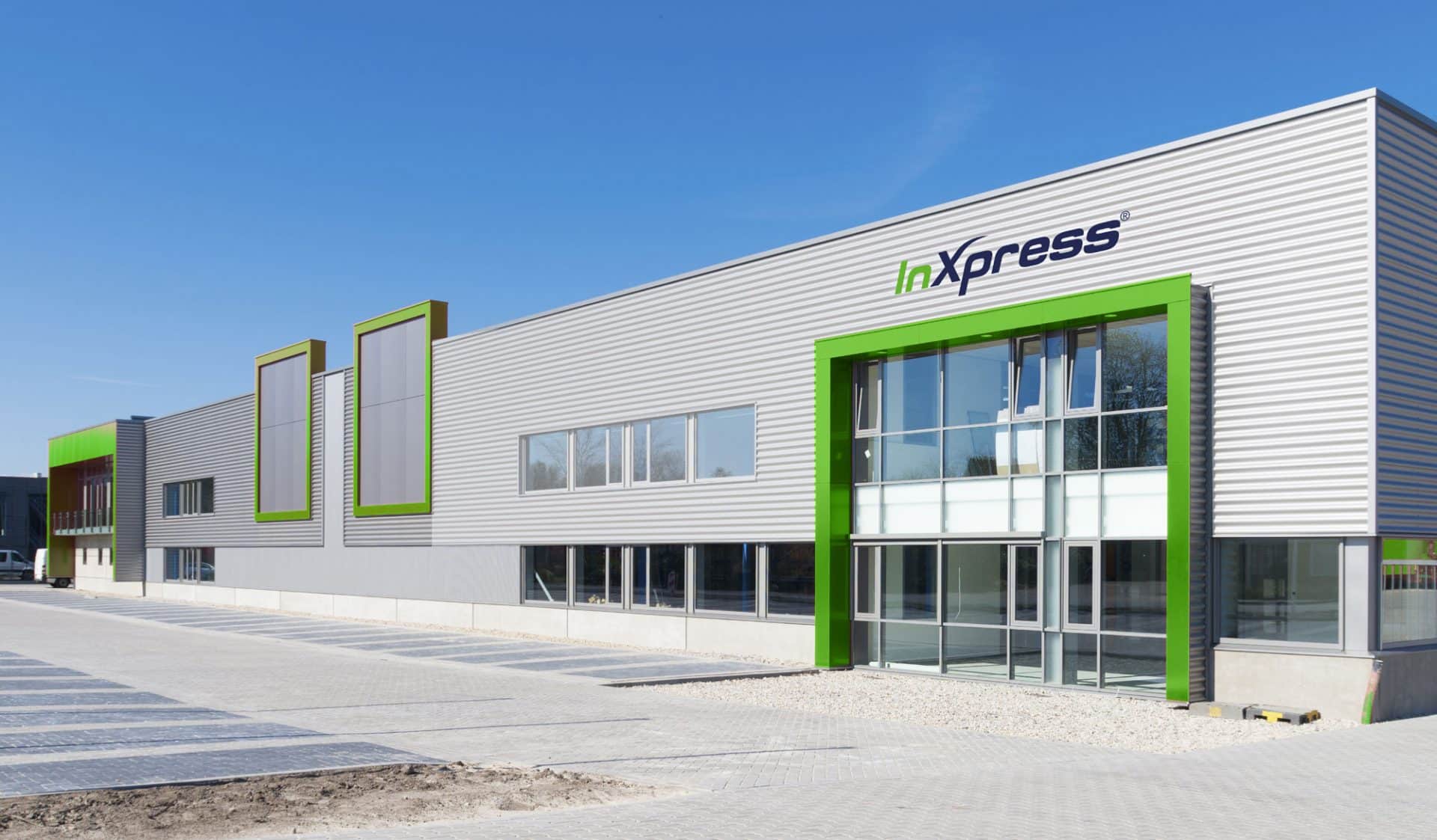 If you're looking for a low investment yet high profits franchise, you should seriously consider courier and shipping companies. InXpress is definitely one of them. Why?
With 90 franchises already operating in the US today, it's a major player. In addition, starting a InXpress franchise requires a rather low investment upfront ($126,000).
Yet, one InXpress makes on average over $1.5 million in sales per year..! What about profits?
In this article we're looking at InXpress and its Franchise Disclosure Document to find out how much it (really) costs, and how profitable it is. Let's dive in!
Key stats
| | |
| --- | --- |
| Franchise fee | $50,000 |
| Royalty fee | 30% of Gross Margin |
| Marketing fee | 1.0% |
| Investment (mid-point) | $126,000 |
| Average sales | $1,562,000 |
| Sales to investment ratio | 12x |
| Payback period | 2 years |
| Minimum net worth | $150,000 |
| Minimum liquid capital | $25,000 |
Source: Franchise Disclosure Document 2022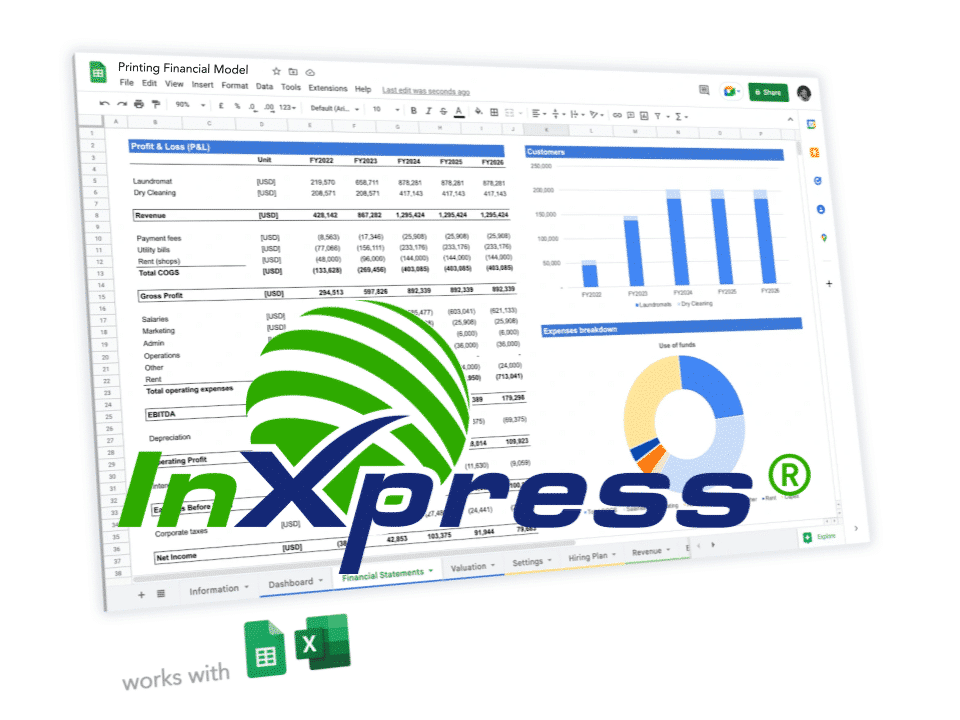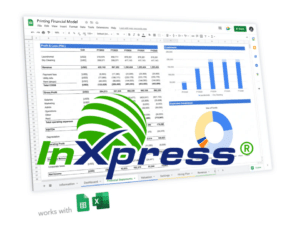 InXpress Franchise Business Plan
All the stats: startup costs, profits, breakeven, etc.
5-year financial projections built with the FDD

Excellent 4.8/5 based on 70 reviews
Excellent 4.8/5 based on 70 reviews

About InXpress
InXpress is an international shipping franchise organization offering top-notch carrier solutions to small and medium-sized businesses worldwide.
The company's story began in 1999 in the UK, when the founder John Thompson first came up with the idea at his Rochdale home.
The brand partners with world-class courier companies and uses its Global Shipping Specialists to deliver parcels, documents, pallets and crates to the right destinations.
In 2006, the shipping company started franchising, opening its first locations outside the UK.
Today, InXpress is the one-stop store for shipping and delivery services, operating over 431 franchised locations with 91 locations operating in the US.
InXpress franchise pros and cons
The Pros:
Innovative software: The innovative, proprietary software and an automated shipping platform streamline the shipping process. The franchisor also provides a franchise performance tool and franchisee business management program to improve results.
Flexible, personalized services: Flexible shipping services adapt to changing customer needs, increasing the chances of conducting successful business transactions.
No inventory: Franchisees only need a laptop or a mobile phone with a stable internet connection to start and run an InXpress franchise.
Solid partnerships with world-class carriers: InXpress has respected partnerships with trusted courier companies to help franchisees get their business off the ground.
Comprehensive training and ongoing support: The franchisor offers extensive training and continuous support to help franchisees enter the competitive market confidently.
Recurring revenue: The collective purchasing power translates to recurring revenue opportunities for franchisees who don't need to fetch or touch a package.
Financial assistance: The franchisor has solid relationships with third-party financing sources to cover the franchise fee, startup costs and equipment.
Home-based franchise opportunity: Franchises can operate from home or as mobile units.
The Cons:
No exclusive territories: No exclusive territory protection because the franchisor offers a home-based investment opportunity.
No absentee ownership: Franchisees must commit to the day-to-day business operations.
Can't operate part-time: InXpress franchise isn't a part-time investment opportunity.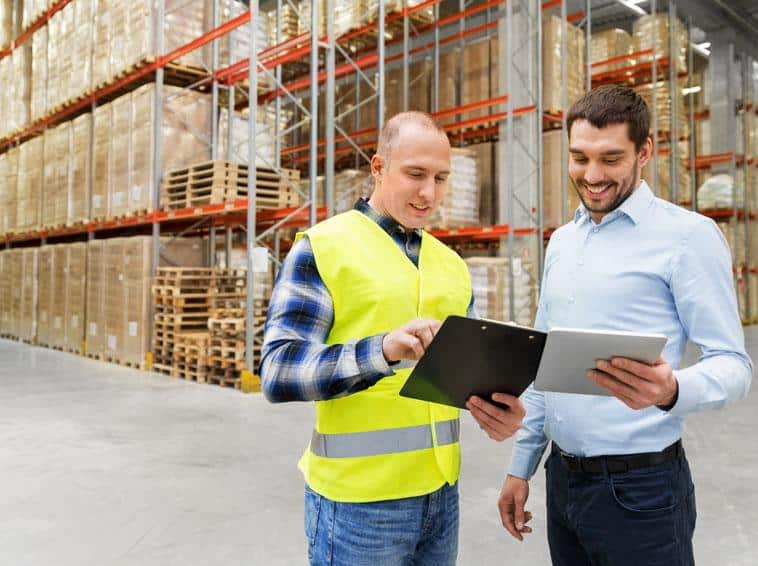 InXpress franchise costs
You would have to invest an average of $126,000 to start a new InXpress franchise.
The investment covers all the start-up costs you may need to open a InXpress franchise. You must pay the franchisor an initial franchise fee of $50,000. In addition to this franchise fee, the investment also covers:
Formulation costs: licencing fees and surety bonding, business licences and permits, etc.
Equipment: computer hardware and software
Operating costs: training fee, office expense, insurance, office equipment and supplies, training transportation and expense, MSP fees, professional fees, additional funds for 12 months, etc.
Startup costs
Here's the full breakdown of costs:
| Type of Expenditure | Amount |
| --- | --- |
| Initial franchise fee | $50,000 |
| Formulation costs | $100 – $12,000 |
| Equipment | $1,000 – $2,000 |
| Initial Marketing fee | $10,000 |
| Operating costs | $24,500 – $92,990 |
| Total | $85,600 – $166,990 |
Source: Franchise Disclosure Document 2022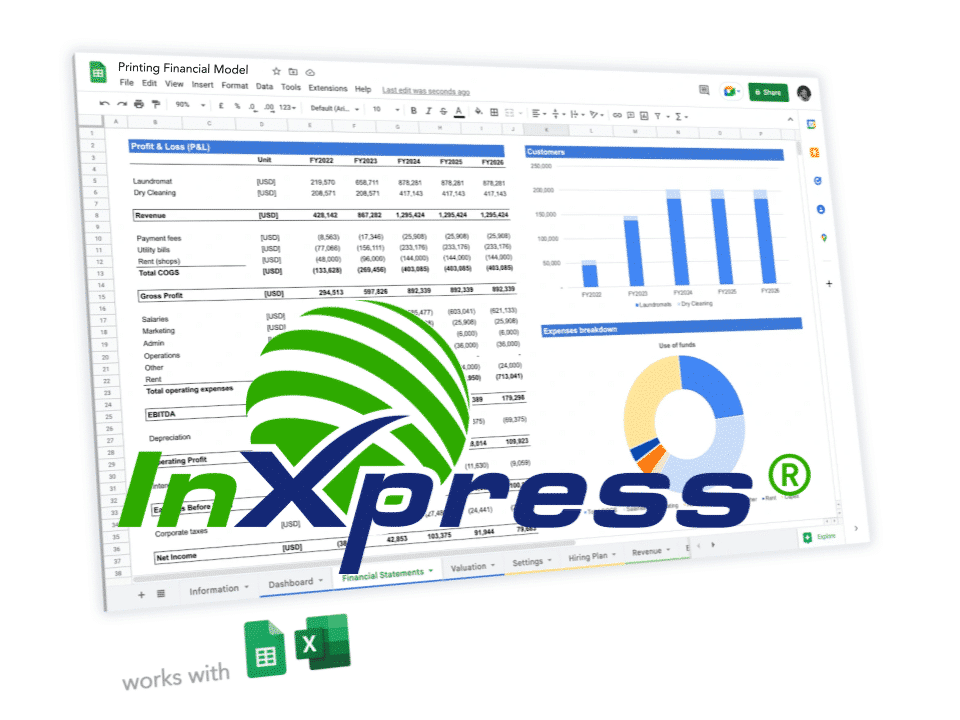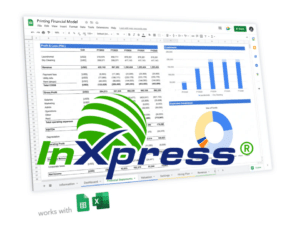 InXpress Franchise Business Plan
All the stats: startup costs, profits, breakeven, etc.
5-year financial projections built with the FDD

Excellent 4.8/5 based on 70 reviews
Excellent 4.8/5 based on 70 reviews

InXpress franchise fees
The initial franchise fee for a InXpress franchise is $50,000
In addition to the initial franchise fee, you must pay to the franchisor a royalty fee of 30% of Gross Margin of revenues, as well as a variable marketing fee of 1.0% of revenues.
InXpress franchise revenue
On average, an InXpress franchise makes $1,562,000 in sales per year.
This number is the average sales per shop unit for the 48 franchises (out of the total 94) that were not only operated in all of 2021 but have also been operating for at least 3 years. This is a significant +61% increase vs. 2020 ($890,000).
Indeed, the revenue vary significantly based on the age of the business as shown in the table below:
| Months in operation | Average revenue (2021) | Average revenue (2020) |
| --- | --- | --- |
| 60+ months | $1,771,004 | $1,057,393 |
| 37 – 60 months | $1,144,594 | $473,380 |
| Total 37+ months | $1,562,201 | $890,532 |
| 12 – 36 months | $635,098 | $514,675 |
| Total | $1,198,401 | $742,045 |
Source: Franchise Disclosure Document 2022
InXpress franchise profits
We estimate that the average InXpress franchise makes $79,000 in profits per year (5% EBITDA margin).
Note that we estimated this number. Indeed, InXpress doesn't provide any detailed information other than Gross Margin in its FDD. Therefore, we had to estimate other operating costs by using a source from McKinsey instead (by the way, we used the same approach for Unishippers).
| Profit and loss | Amount | % revenue | Source |
| --- | --- | --- | --- |
| Revenue | $1,562,201 | 100% | as per FDD |
| COGS | $(1,159,076) | 74% | as per FDD |
| Gross Profit | $403,125 | 26% | |
| Royalties* | $(120,937) | 30% | as per FDD* |
| Other operating costs | $(203,086) | 13% | assumption (source: McKinsey) |
| EBITDA | $79,101 | 5% | |
* % of Gross Profit (InXpress franchise royalty payments are based on Gross Profit Margin)
Is InXpress a good franchise investment?
Like Unishippers, InXpress is a great franchise to invest in as a franchisee. Indeed, we found that the franchise has an excellent 2 to 3 years payback (1-2 years for Unishippers).
To estimate payback we used a 3-5% net profit margin which we compared against the average initial investment cost of $126,000. In other words, you would repay all creditors and investors on average 2-3 years after starting the business, which is an excellent investment.
Disclaimer: This content has been made for informational and educational purposes only. We do not make any representation or warranties with respect to the accuracy, applicability, fitness, or completeness of the information presented in the article. You should not construe any such information or other material as legal, tax, investment, financial, or other professional advice. Nothing contained in this article constitutes a solicitation, recommendation, endorsement, advertisement, or offer to buy or sell any franchises, securities, or other financial instruments in this or in any other jurisdiction in which such solicitation or offer would be unlawful under the franchise and/or securities laws of such jurisdiction.
All content in this article is information of a general nature and does not address the detailed circumstances of any particular individual or entity. Nothing in the article constitutes professional and/or financial and/or legal advice, nor does any information in the article constitute a comprehensive or complete statement of the matters discussed or the law relating thereto. You alone assume the sole responsibility of evaluating the merits and risks associated with the use of any information or other content in this article before making any decisions based on such information or other content.