Marble Slab Franchise Cost $413K (+2023 AUV & Profits)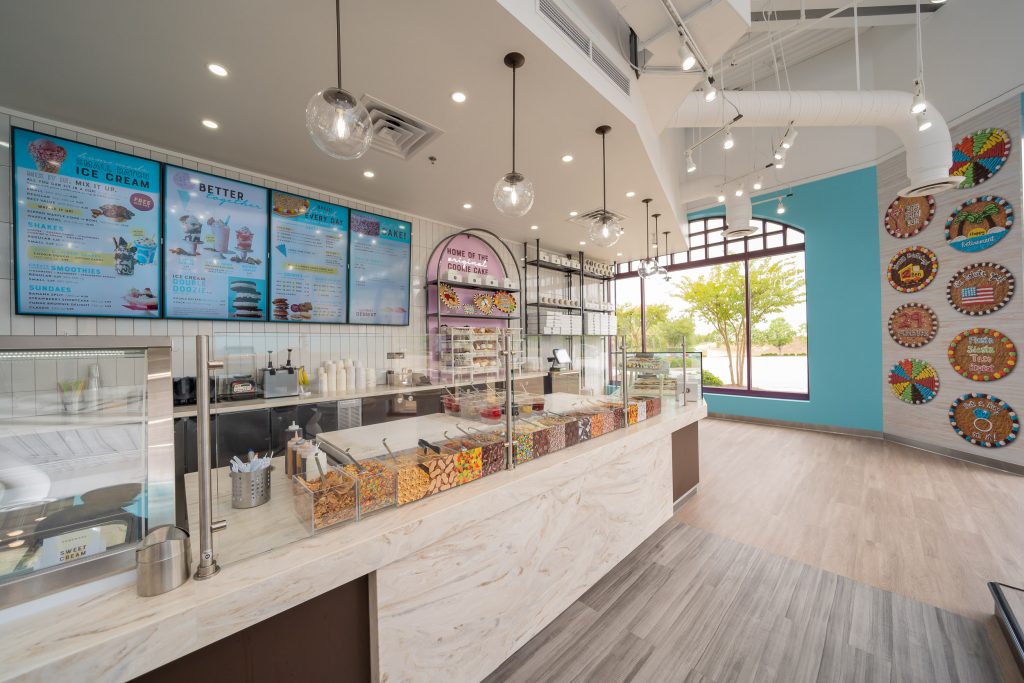 This article was updated with the 2023 Franchise Disclosure Document
Another popular ice cream franchise along with Bruster's, Rita's or the giants Baskin Robbins and Dairy Queen, Marble Slab Creamery is a serious contender.
Indeed, with 370 ice cream parlors across the US and a $251,000 turnover per year per ice cream shop on average, it's a very good opportunity if you want to get into the ice cream franchise business.
But is it really worth the cost? Keep in mind you would have to invest $413,000 upfront to open a new Marble Slab Creamery franchise.
In this article we'll tell you everything you should know about Marble Slab Creamery franchises: how much it costs, how much profits you can make with this business. More importantly, we'll see you whether you should go ahead and buy the franchise. Let's dive out!
Key stats
Source: Franchise Disclosure Document 2023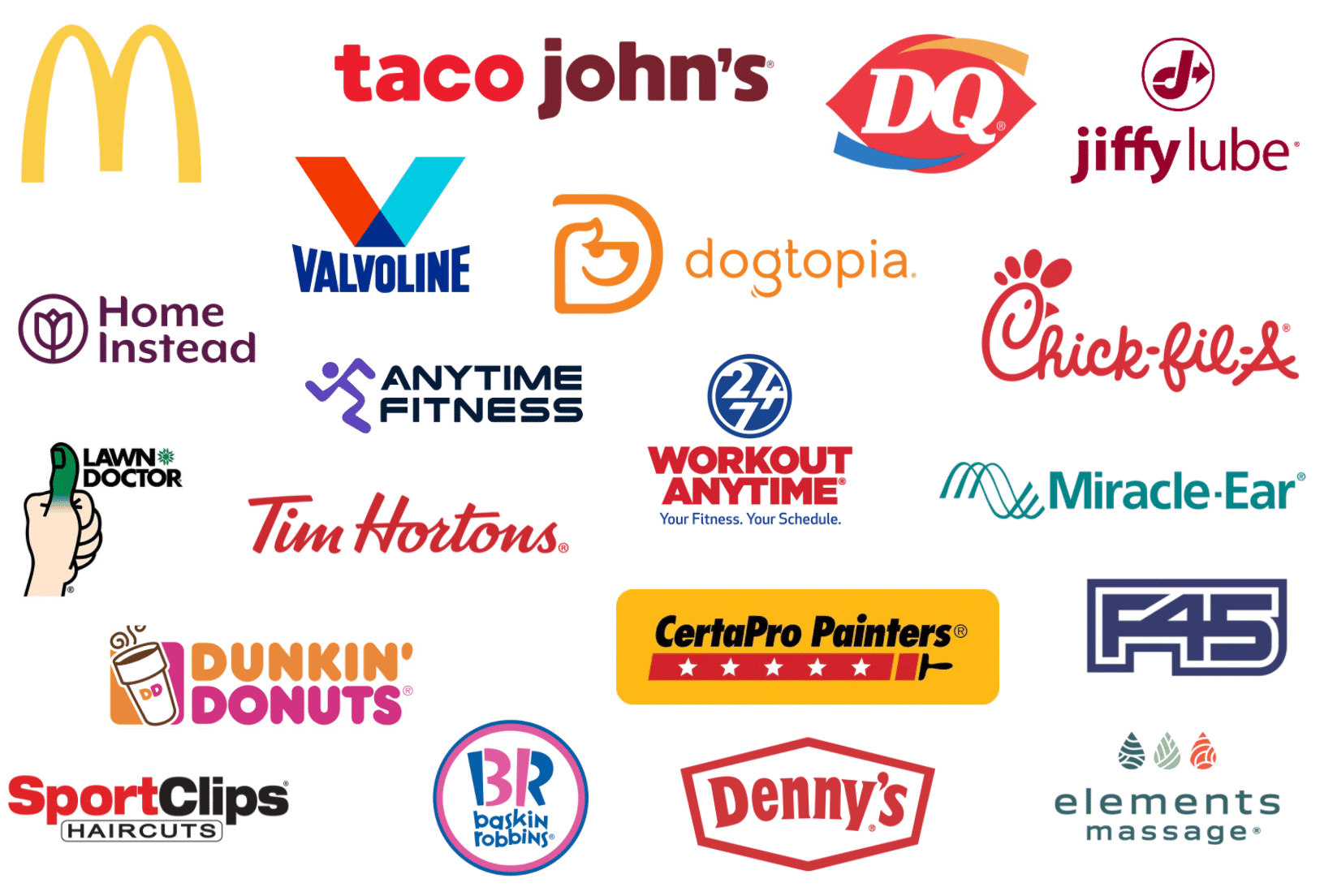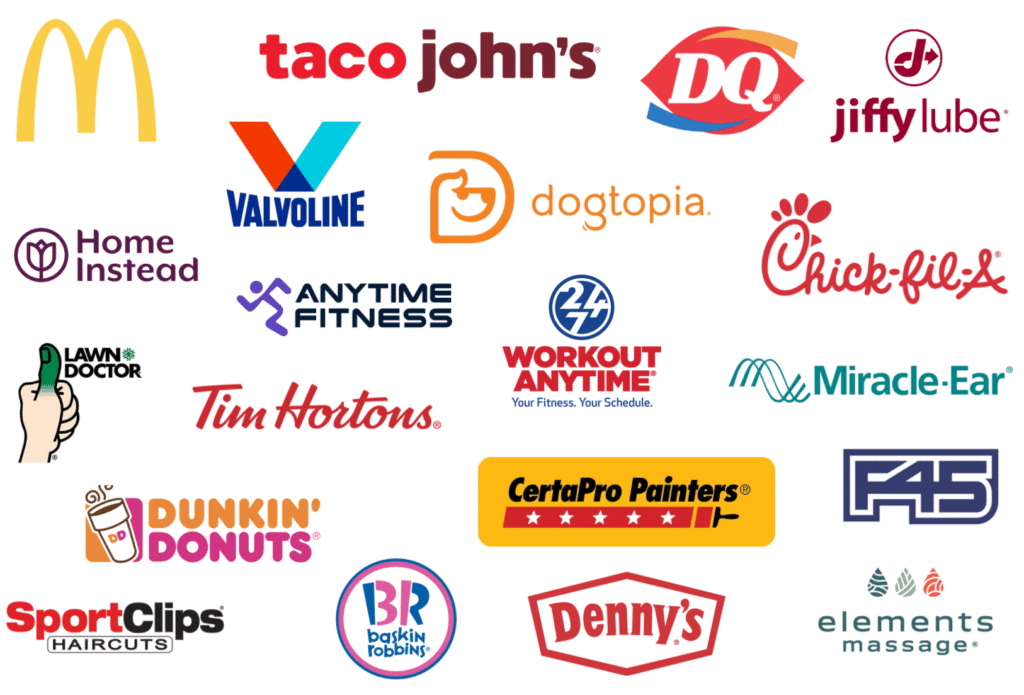 Compare Marble Slab Creamery vs. 1,000+ franchises
Investment, turnover, royalties, profits and more
About Marble Slab Creamery
Marble Slab Creamery is an American chain of ice cream shops owned by FAT Brands, which also owns Round Table Pizza, Great America Cookies, Pretzel Makers, and Hot Dog on a Stick and is headquartered in Atlanta, Georgia.
It was founded in 1983 in Houston by chefs Sigmund Penn and Tom LePage.
The brand serves homemade ice cream and a variety of other desserts, including ice cream cakes, sundaes, milkshakes, and smoothies. It began franchising in 1984 and now has over 370 restaurants in the US.
Marble Slab franchise pros and cons
Pros
Pre-opening training: The brand has an extensive training program to equip its franchisees with quality training about the brand and its procedures. They offer them initial training of 30 hours of classroom training and 9 hours of on-site training, as well as ongoing training. This ensures a successful grand opening, hospitality, staff management, and smooth operations.
Multiple revenue streams: The brand emphasizes nontraditional franchise formats in high-traffic locations such as bowling alleys, arcades, movie theaters, military bases, stadiums, theme parks, ski resorts, casinos, convenience stores, campuses, airports, and food halls. Franchisees can attract a lot of traffic and improve their profitability.
Marketing support: With an experienced marketing strategy, franchisees can efficiently enhance their local stores' awareness and publicity. Marble Slab Creamery provides franchisees with turnkey marketing tools and strategies such as national media, regional advertising, influencer marketing, digital marketing, and targeted local market plans to get their products in front of a wide audience.
Real estate support: The brand helps its franchisees with site selection and lease negotiation. Franchisees can get expert advice on viable business locations in terms of local trends and optimize store designs and construction to minimize the cost of establishing their restaurants.
Purchasing power: Franchisees can enjoy economies of scale by riding on the brand's popularity and high purchasing power. They enjoy strong vendor relationships and a central online supply chain to consistently get quality supplies and inventory
Co-branding opportunities: Marble Slab Creameries offers franchisees co-branding opportunities with other concepts in the GFG portfolio, such as Great American Cookies. Franchisees can explore multi-unit restaurant ownership at a low cost while maintaining their customer base.
Cons
No exclusive territory protection: Marble Slab Creamery does not offer franchisees exclusive territory protection. Franchisees may face competition from franchises granted by the parent company or from competitive brands it controls.
No financing: The franchisor does not directly or indirectly finance its franchisees. It also does not guarantee any lease, note, or grant on behalf of its franchisees.
No absentee ownership: The Marble Slab Creamery franchise does not offer franchisees a passive investment opportunity. They must be fully involved in the day-to-day operations and decision-making of their restaurants.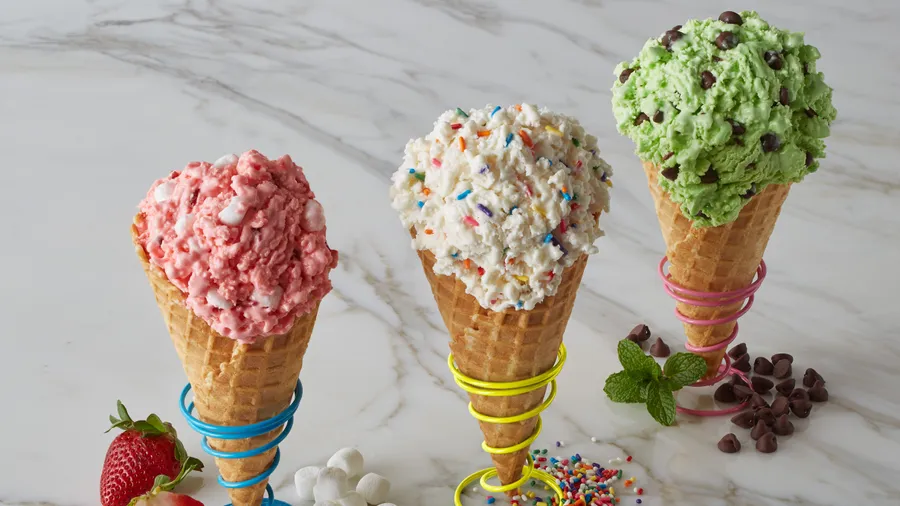 How much does a Marble Slab franchise cost?
On average, you may need to invest around $413,000 to open a Marble Slab Creamery restaurant.
The investment amount is an average, thus, can change depending on various factors. Type of the restaurant is one of the most important factors. Indeed, Marble Slab Creamery offers 2 types of restaurants:
Single store ($333,285 – $414,935): a single Marble Slab Creamery franchise store
Co-brand store ($390,285 – $513,935): you have a choice to operate a Great American Cookies franchise or other brands along with the Marble Slab Creamery store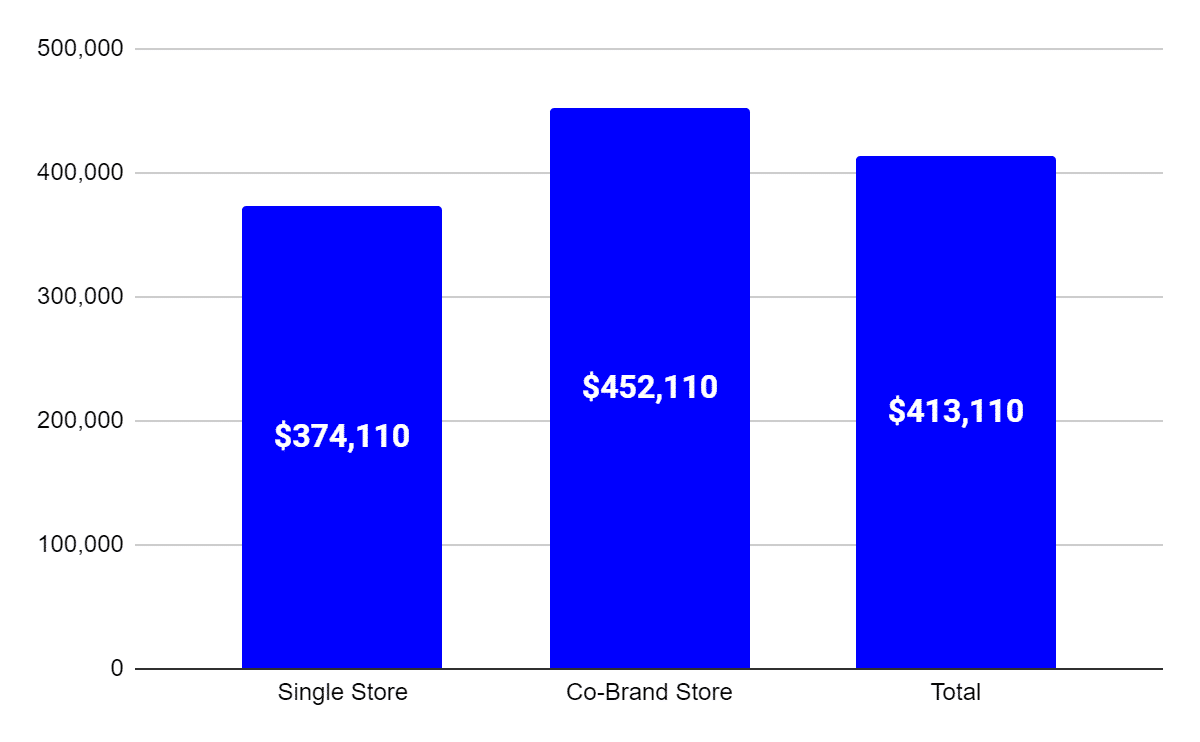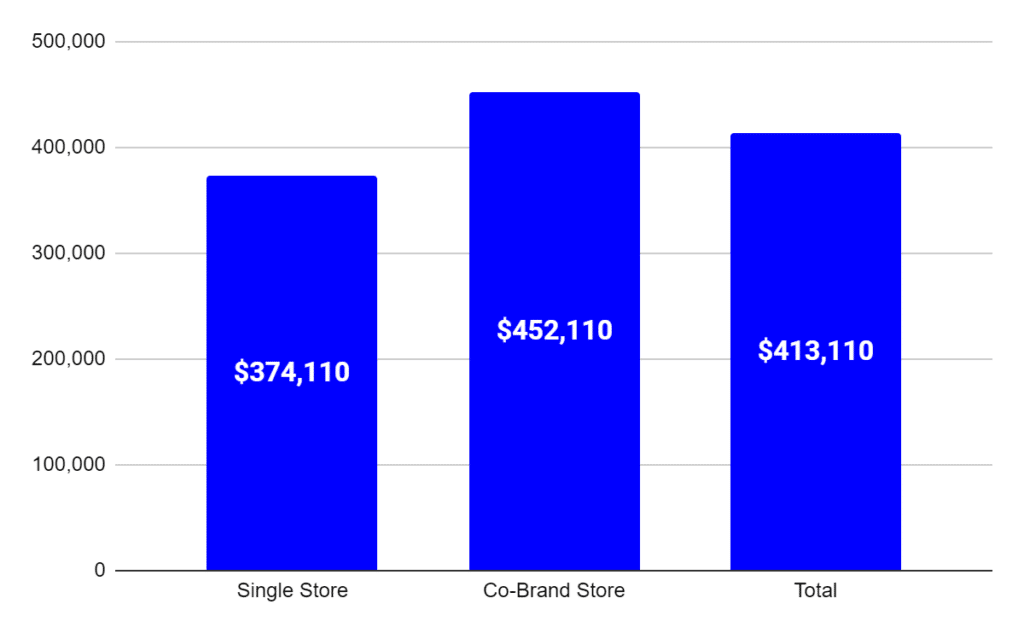 What are you paying for?
The investment covers all the startup costs you would need to open a typical restaurant. In addition to an initial franchise fee ($15,000 – $30,000), you are paying for:
Formation costs: architectural fees, furniture, fixtures, equipment, decor, signs, leasehold improvements, professional fees, business licenses, permits, computer system, etc.
Initial marketing: grand opening marketing
Operating costs: prepaid rent, opening inventory, utility deposits, first 3 months insurance and working capital, etc.
| Type of Expenditure | Low | High |
| --- | --- | --- |
| Initial Franchise Fee | $15,000 | $25,000 |
| Formation Costs | $285,450 | $344,300 |
| Initial marketing | $5,000 | $5,000 |
| Operating Costs | $27,835 | $40,635 |
| Total | $333,285 | $414,935 |
Source: 2023 Franchise Disclosure Document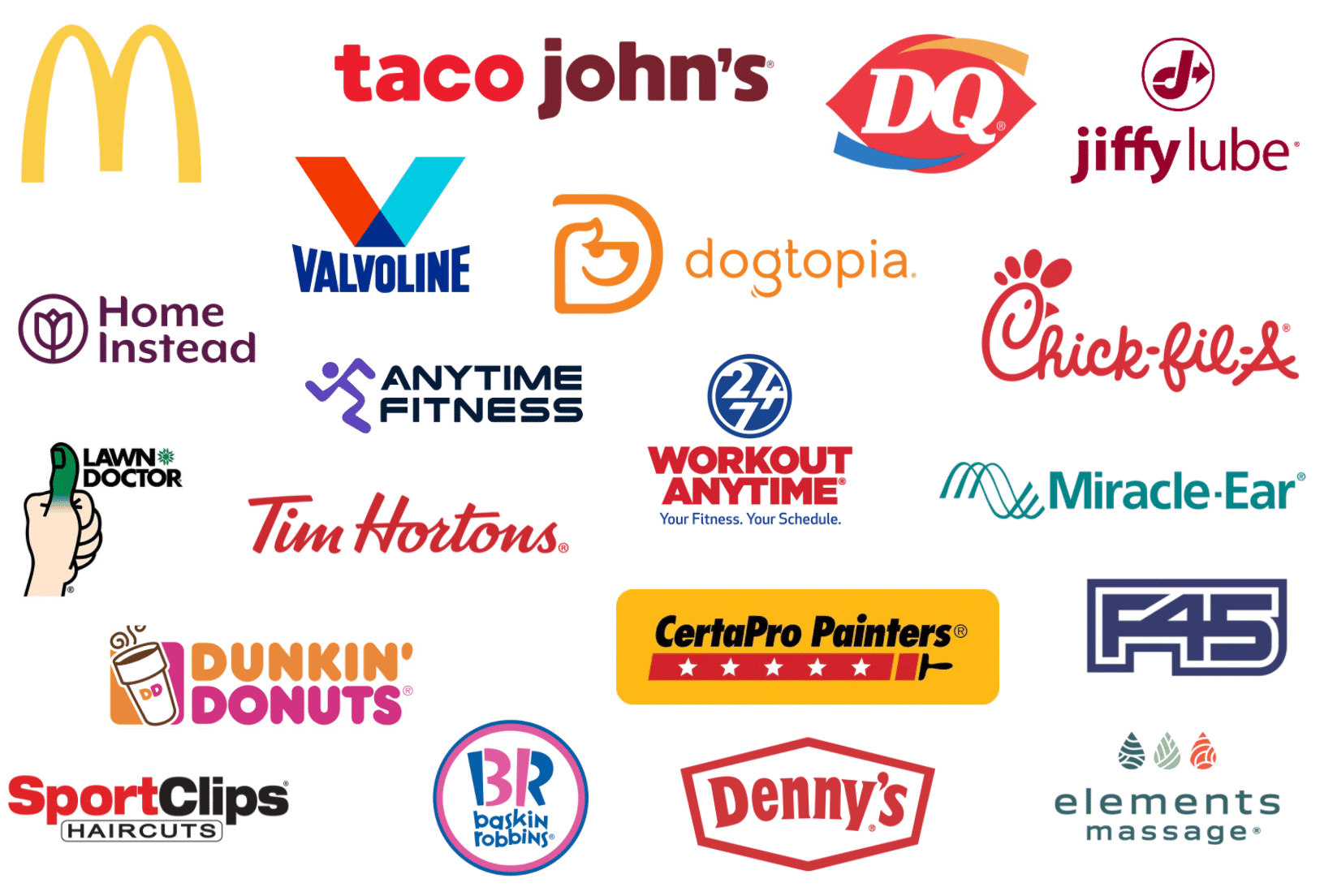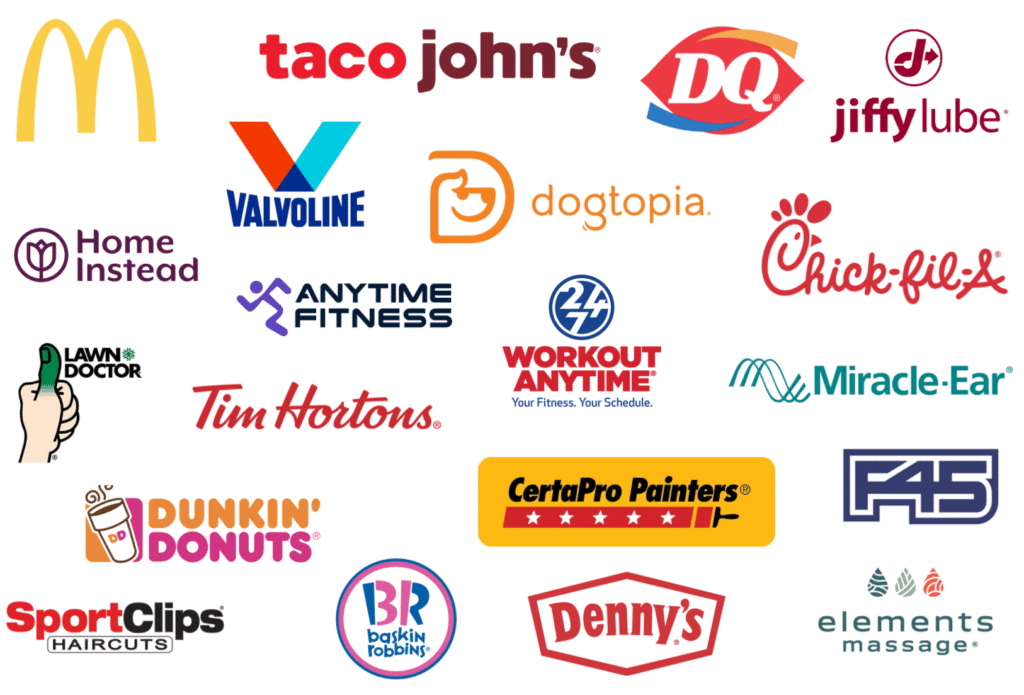 Compare Marble Slab Creamery vs. 1,000+ franchises
Investment, turnover, royalties, profits and more
What's the turnover of a Marble Slab restaurant?
On average, a Marble Slab Creamery franchise makes $251,000 in sales per year. This is the annual median sales of 198 franchises operating in 2020.
The sales number is an average for both the single and the co-brand stores. As it is an average, you may see a difference in sales depending on the type of restaurant you choose. For example, a co-brand store generates twice as much revenue than a single store.
| Type of store | Stores | Median sales |
| --- | --- | --- |
| Single Store | 128 | $191,327 |
| Co-Brand Store | 70 | $360,261 |
| Total | 198 | $251,052 |
Source: 2023 Franchise Disclosure Document
What about seasonality?
As you would imagine, ice cream stores are seasonal businesses. Sales tend to be much higher over summer. Now, disregarding the impact of the pandemic in April and May, this is how monthly turnover looked like in 2020:
How much profits can you make with a Marble Slab franchise?
We estimate that an average Marble Slab Creamery franchise makes $38,000 in profits per year. This represents a 15% EBITDA margin.
Note that Marble Slab Creamery doesn't provide any detailed information about the financial performance of its franchises in its latest Franchise Disclosure Document. Instead we had to make assumptions which we have summarized below.
| Profit and loss | Amount | % Sales |
| --- | --- | --- |
| Sales | $251,052 | 100% |
| COGS | $(62,763) | 25% |
| Gross Profit | $188,289 | 75% |
| Labor | $(72,805) | 29% |
| Marketing and royalty costs | $(25,105) | 10% |
| Occupancy | $(22,595) | 9% |
| Other OpEx | $(30,126) | 12% |
| EBITDA | $37,658 | 15% |
Source: Estimates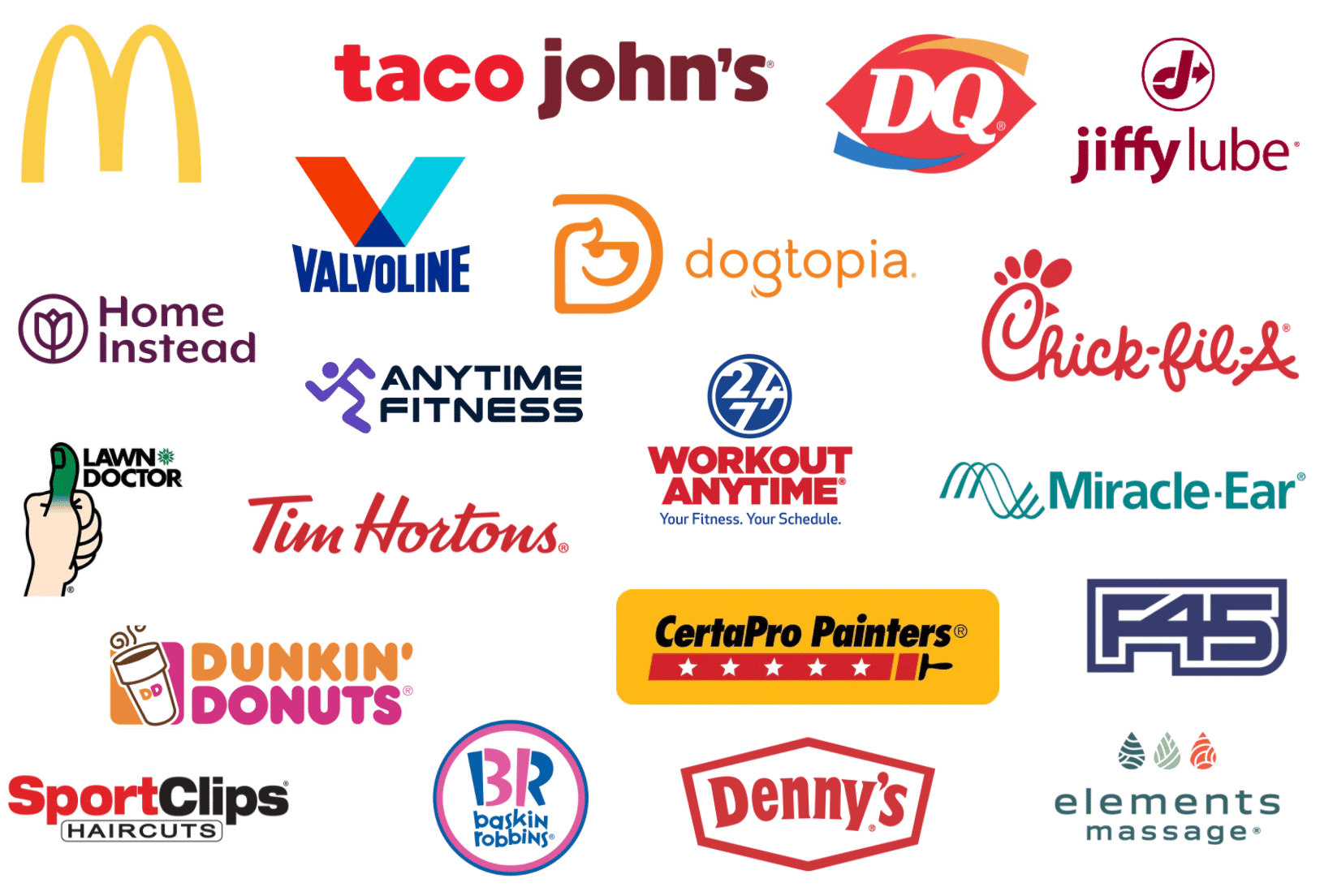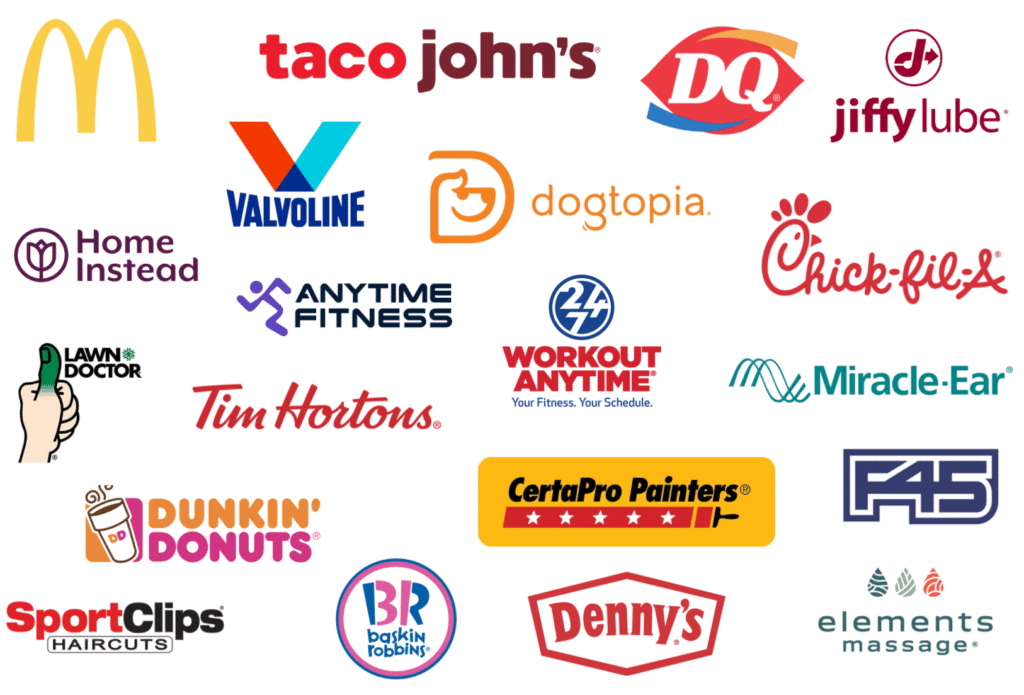 Compare Marble Slab Creamery vs. 1,000+ franchises
Investment, turnover, royalties, profits and more
Disclaimer
Disclaimer: This content has been made for informational and educational purposes only. We do not make any representation or warranties with respect to the accuracy, applicability, fitness, or completeness of the information presented in the article. You should not construe any such information or other material as legal, tax, investment, financial, or other professional advice. Nothing contained in this article constitutes a solicitation, recommendation, endorsement, advertisement, or offer to buy or sell any franchises, securities, or other financial instruments in this or in any other jurisdiction in which such solicitation or offer would be unlawful under the franchise and/or securities laws of such jurisdiction.
All content in this article is information of a general nature and does not address the detailed circumstances of any particular individual or entity. Nothing in the article constitutes professional and/or financial and/or legal advice, nor does any information in the article constitute a comprehensive or complete statement of the matters discussed or the law relating thereto. You alone assume the sole responsibility of evaluating the merits and risks associated with the use of any information or other content in this article before making any decisions based on such information or other content.