Massage Envy Franchises: $952K Revenue and High Profits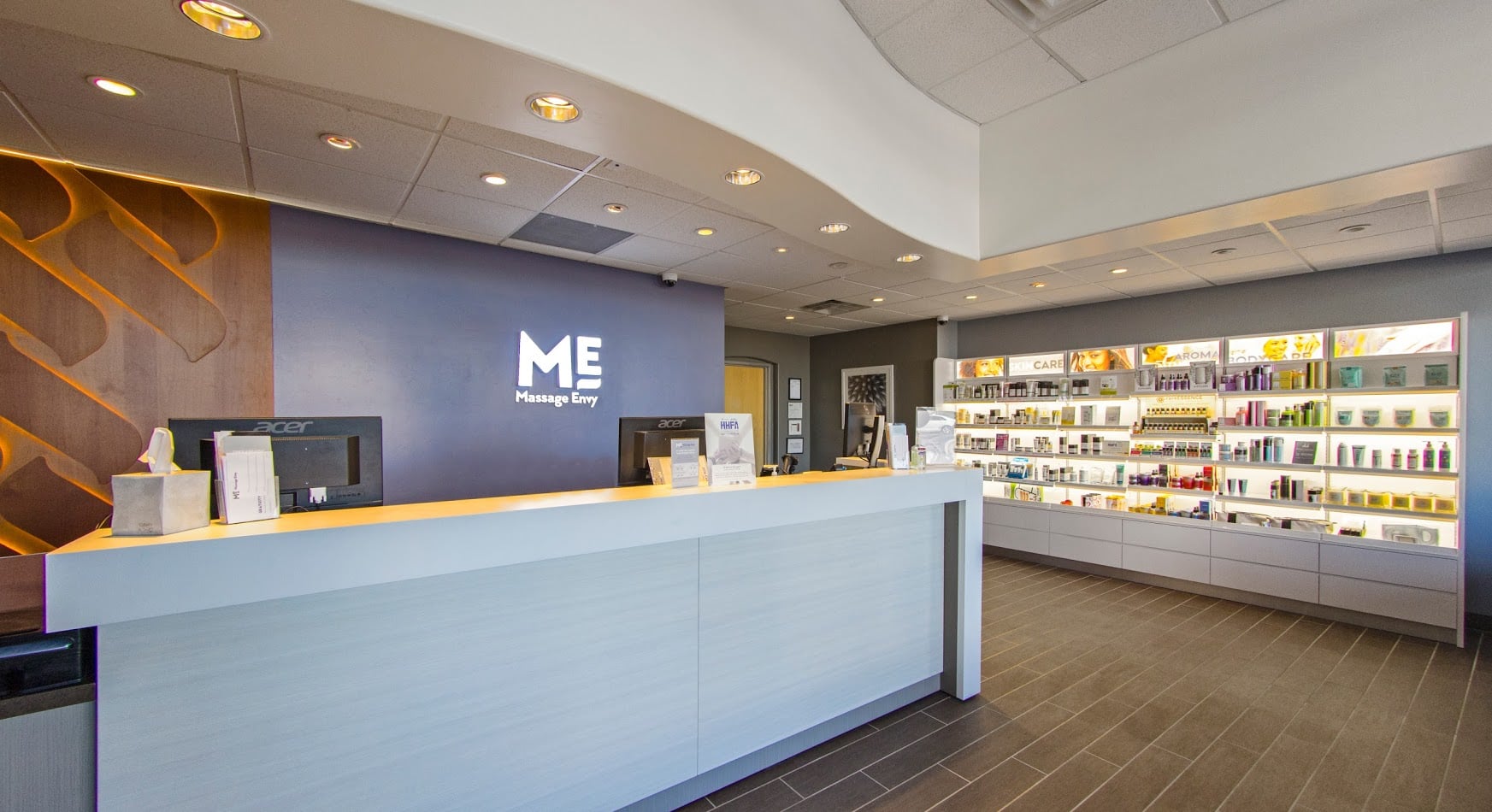 Among all massage therapy chains out there, Massage Envy is a great franchise option if you want to get into this industry as a franchisee. In addition to benefitting from a large footprint (1,100+ salons in the US alone), Massage Envy is also a very profitable franchise.
Indeed, we found that the average Massage Therapy franchised salon makes $952,000 in revenue per year. In comparison, you would have to invest (only) $771,000 to buy the franchise and set up a new location. Not bad.
In this article we are looking at Massage Envy to find out all you should know about this franchise. How much profits can you really make with this business? How much does it really costs? Let's dive in!
Key stats
What is Massage Envy?
Massage Envy is a massage and skin care chain headquartered in Scottsdale, Arizona. It is the largest therapeutic massage and skin care provider in the US.
The chain was founded in 2002 by Shawn Haycock and John Leonesio.
It offers therapeutic massages, customized facial and skin care services, hot stone massage therapy and body stretch services in a relaxed, spa-like setting.
Massage Envy began franchising in 2003 and currently has more than 1,100 locations in the US.
Massage Envy franchises pros and cons
The Pros:
Quality training: The franchisor offers its franchisees extensive online and classroom training to prepare them for the operations of their salons. This includes training in launching their franchises, customer service, human resources and operations best practices.
Third-party financing: The brand has relationships with third-party lenders to finance its franchisees. Franchisees get funding for startup fees, equipment, inventory and payroll.
Comprehensive corporate support: Massage Envy and the Roark Capital Group team offer franchisees extensive management support and ongoing coaching to run successful salons.
Real estate and construction: With a qualified real estate team, the brand helps its franchisees with the construction, design and development of their ideal Massage Envy salons.
Multiple income streams: Massage Envy has designed various income streams to help franchisees improve sales. It offers franchisees an innovative membership-based approach to creating recurring and sustainable revenue streams.
Franchise-focused brand: Franchisees become part of and are backed by one the largest franchise-focused group, Roark Capital Group. It is also one of the largest providers of massage, stretch and skincare services hence franchisees can reach a wider audience and scale their businesses.
The cons:
No exclusive territory protection: The franchisor does not grant its franchisees the right to operate in an exclusive territory area. Franchisees may face competition from channels licensed by the parent company or its affiliates.
Not a home-based opportunity: The franchise cannot be operated from home or a mobile unit. Franchisees must have an established office space, retail facility or warehouse.
Not a passive business opportunity: The Massage Envy does not allow for absentee ownership. Franchisees must fully participate in the decision-making and operations of their salons.
Not a part-time business: The franchise cannot be run part-time or as a side business.
Strong competition from other massage salon franchises such as Massage Heights or The Now Massage just to name a few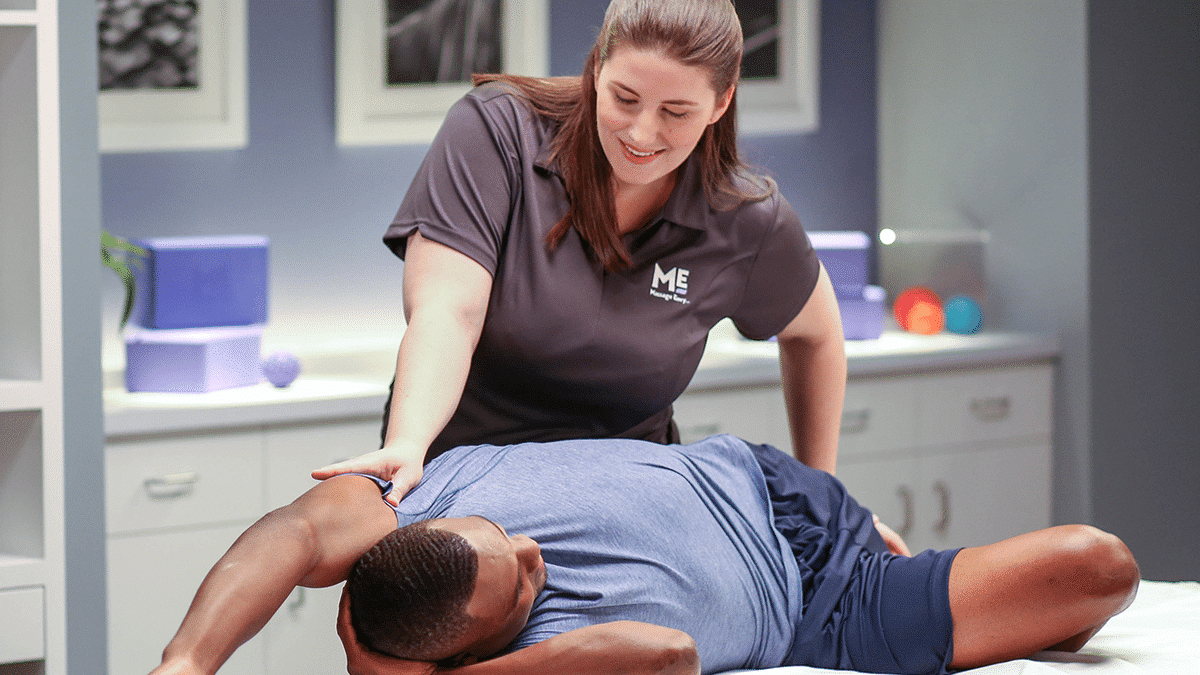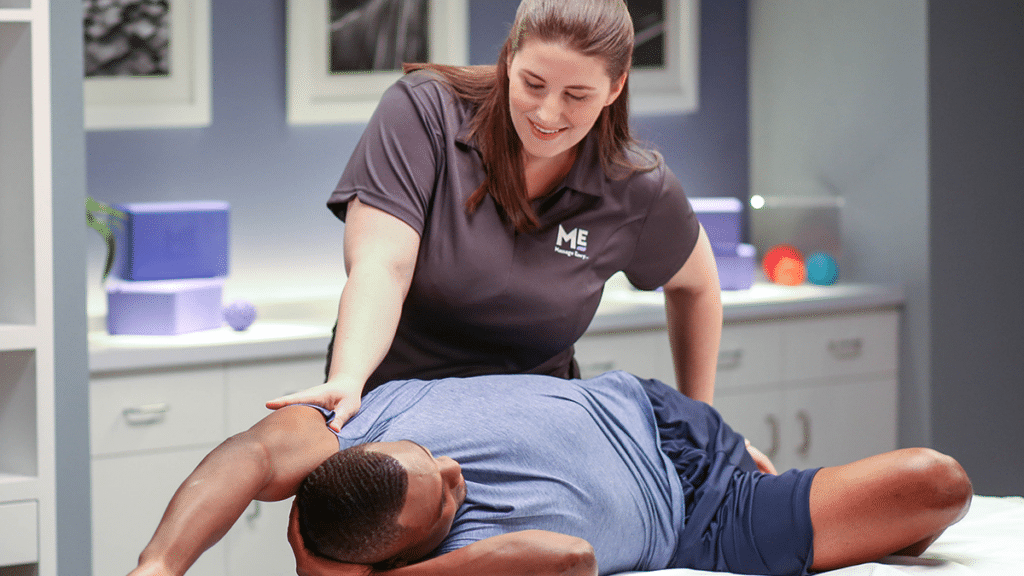 How much does a Massage Envy franchise cost?
On average, you may need to invest around $771,000 to open a Massage Envy franchise. This amount is on the higher end compared to other salon franchises ($450,000).
The investment amount is an average that depends on factors like the massage salon's location, size, etc. According to the latest FDD, the investment ranges between $615,000 and $927,000.
Massage Envy franchise startup costs
The investment covers all the startup costs you may need to start a salon. You must need to pay an initial franchise fee of $45,000 to the franchisor. In addition to this franchise fee, the investment also covers:
Initial Opening Package: initial supplies of massage lotion, oils, stretching equipment, uniforms, initial inventory of skin and body care products, gift items, furniture, etc.
Formation Costs: initial training, leasehold improvements, equipment, computer system, security deposit, permits, business licenses, professional fees, etc.
Initial Marketing: grand opening advertising
Operating Costs: insurance, 3 month's rent, and working capital for the first 3 months, etc.
What's the revenue of a Massage Envy salon?
A Massage Envy franchise generates $952,000 in revenue per year on average.
Interestingly, the top 25% of the franchises generate almost 3 times as much revenue compared to the less performing 25% ($1,582,000 vs. $505,000 respectively). Here's a breakdown of revenue per salon by quartile:
Logically, there is a positive correlation between the age of a franchise and its yearly gross revenue. As you can see, a 10+ years old Massage Envy salon makes 2 times more revenue than a salon that opened less than 5 years ago.
How profitable is a Massage Envy franchise?
We estimate that a Massage Envy salon earns about $287,000 in profits per year. That's a 30% EBITDA margin.
This profit margin is in line compared to salons franchises as per our benchmarks (~25% EBITDA margin).
Note that Massage Envy does not disclose EBITDA for their franchises. Also, they provide limited information about their franchises' costs: they only provide royalty (6% sales), marketing fee (5%), and rent ($84,000 per year). Instead we had to use industry averages for other costs to estimate EBITDA (see below).
Is Massage Envy a good franchise investment?
30% EBITDA margin does sound like a very profitable business doesn't it? But does it justify the initial investment you would have to fund as the franchisee (from loans, investors and/or your own money)?
Well, we do think so. Indeed we've run the numbers and Massage Envy has an excellent payback of 5.4 years on average. This means that you would reimburse the initial investment within 5 years if you were to buy a Massage Envy franchise and open a new location.
No need to tell you that, based on payback alone, Massage Envy is a great franchise investment. In comparison salons franchises have paybacks of 8 years on average as per our own benchmarks.
Disclaimer: This content has been made for informational and educational purposes only. We do not make any representation or warranties with respect to the accuracy, applicability, fitness, or completeness of the information presented in the article. You should not construe any such information or other material as legal, tax, investment, financial, or other professional advice. Nothing contained in this article constitutes a solicitation, recommendation, endorsement, advertisement, or offer to buy or sell any franchises, securities, or other financial instruments in this or in any other jurisdiction in which such solicitation or offer would be unlawful under the franchise and/or securities laws of such jurisdiction.
All content in this article is information of a general nature and does not address the detailed circumstances of any particular individual or entity. Nothing in the article constitutes professional and/or financial and/or legal advice, nor does any information in the article constitute a comprehensive or complete statement of the matters discussed or the law relating thereto. You alone assume the sole responsibility of evaluating the merits and risks associated with the use of any information or other content in this article before making any decisions based on such information or other content.