Moe's Southwest Grill Franchise Costs $1.2M (+2023 Profits)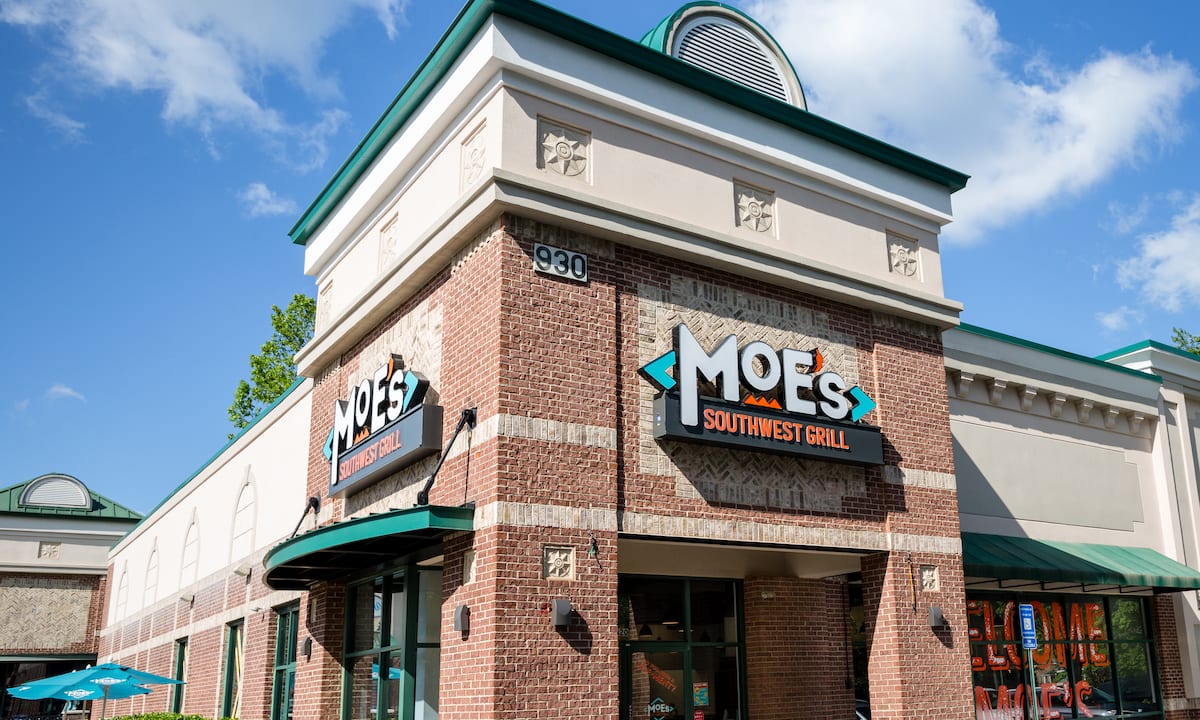 This article was updated with the 2023 Franchise Disclosure Document
If you've thought about opening a Mexican food restaurant franchise, you must have considered Moe's Southwest Grill franchises. And with a price tag of $1,249,000, opening a new Moe's Southwest Grill isn't the most affordable restaurant franchise. What about profits?
Indeed, before you open a Moe's Southwest Grill franchise, make sure you understand the profit potential and the costs too. In other words, you would need to understand whether this is a profitable business. That's what we will look at in this article.
We will answer here questions like how much you can make with a Moe's Southwest Grill franchise, how much it really costs, and whether you should invest in this business. Let's dive in!
Key stats
| | |
| --- | --- |
| Franchise fee | $30,500 |
| Royalty fee | 5.0% |
| Marketing fee | 4.0% |
| Investment (mid-point) | $1,249,000 |
| Average sales | $1,102,000 |
| Sales to investment ratio | 0.9x |
| Payback period | [franchise_value_investment_payback] |
| Minimum net worth | $1,000,000 |
| Minimum liquid capital | $100,000 |
Source: Franchise Disclosure Document 2023
Find the best franchise
Compare Moe's Southwest Grill vs. 1,000+ franchises on franchiseindx.com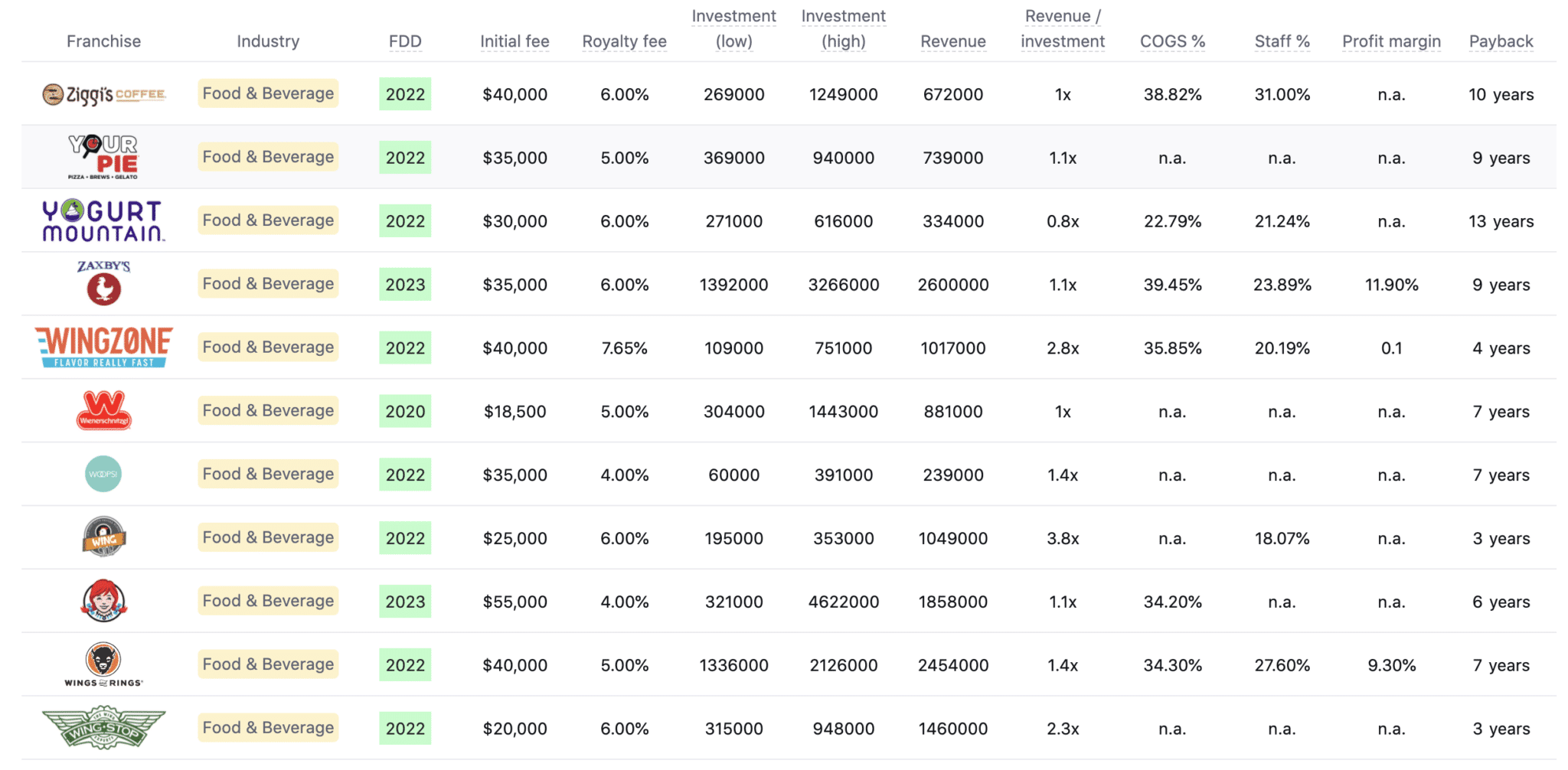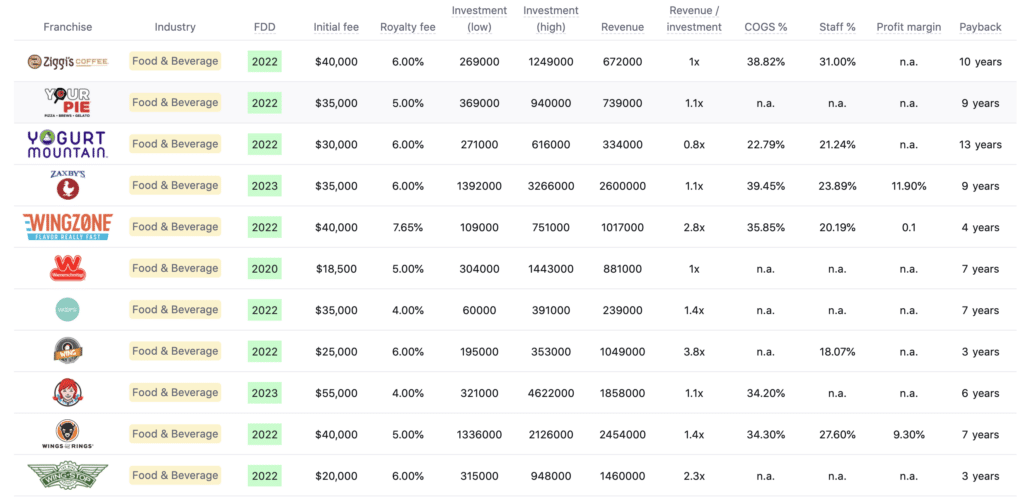 About Moe's Southwest Grill
Moe's Southwest Grill is an American fast casual restaurant chain owned by Focus Brands, along with Cinnabon, Carvel, McAlister's Deli, Auntie Anne's, Jamba, and Schlotzsky's.
The chain was founded by H. Martin Sprock III in 2000 in Atlanta, Georgia.
It serves mainly Mexican-style cuisine and other southwestern fare such as burritos, tacos, quesadillas, nachos, salads, stacks, burrito bowls, and house-made seasonal salsas. It also offers customized menu items, and every order comes with chips and salsa.
Moe is an acronym for "musicians, outlaws, and entertainers," and musicians form part of its restaurant design.
Moe's Southwest Grill began franchising in 2001, and now it has 650 stores in the US and globally.
Moe's Southwest Grill franchise pros and cons
Pros
Solid support: The brand has a qualified in-house team of experts to help franchisees establish, build, and operate successful restaurants. It offers them site selection support, design, and construction, grand opening support, field operations, food handling, security and safety, human resources and financials, etc.
Comprehensive training: The brand prepares franchisees for success by educating them on the brand and the market industry. It offers 170 hours of on-the-job training and 40 hours of classroom training.
Purchasing power: Franchisees can leverage the brand's popularity and purchasing power. Franchisees enjoy economies of scale by ordering supplies online from a central supply chain at reasonable commercial rates.
Different revenue streams: The brand offers different off-premises revenue streams for franchisees to increase their income and profitability. These include catering, online ordering, and third-party delivery. Franchisees can also choose to operate a flexible franchise format that suits their interests, such as free-standing, in-line, drive-through, or food court models.
Territory protection granted: The franchisor offers its franchisees exclusive territory protection, though it is limited. During the agreement, the franchisor does not grant any franchisees the right to operate a Moe's restaurant or a competing channel in the area of responsibility.
Marketing support: Moe's brand helps its franchisee with a dedicated marketing plan and support team. The franchisor helps newly launched franchisees with a comprehensive, high-resolution product imagery library, menu development, pricing strategies, local market toolkits, R&D projects for local product introductions, and sales trends and analysis guidance.
Real estate and construction support. As a franchisee, you get assistance with site selection, restaurant design, and construction. The brand also assists in new market launches and construction plans.
Cons
No financing: The franchisor does not directly or indirectly finance its franchisees for the franchise fee, trade fixtures, or inventory. Franchisees are referred to third-party financiers not affiliated with Moe's. The brand also does not guarantee any obligation, note, or lease of any lender on behalf of franchisees.
Not a passive investment: The franchise does not offer a passive investment opportunity. It requires franchisees to be fully involved in the daily operations of the restaurant. It is also not an ideal part-time business model.
Prior restaurant experience: The brand requires franchisees to have past multi-restaurant experience as restaurant owners or operators.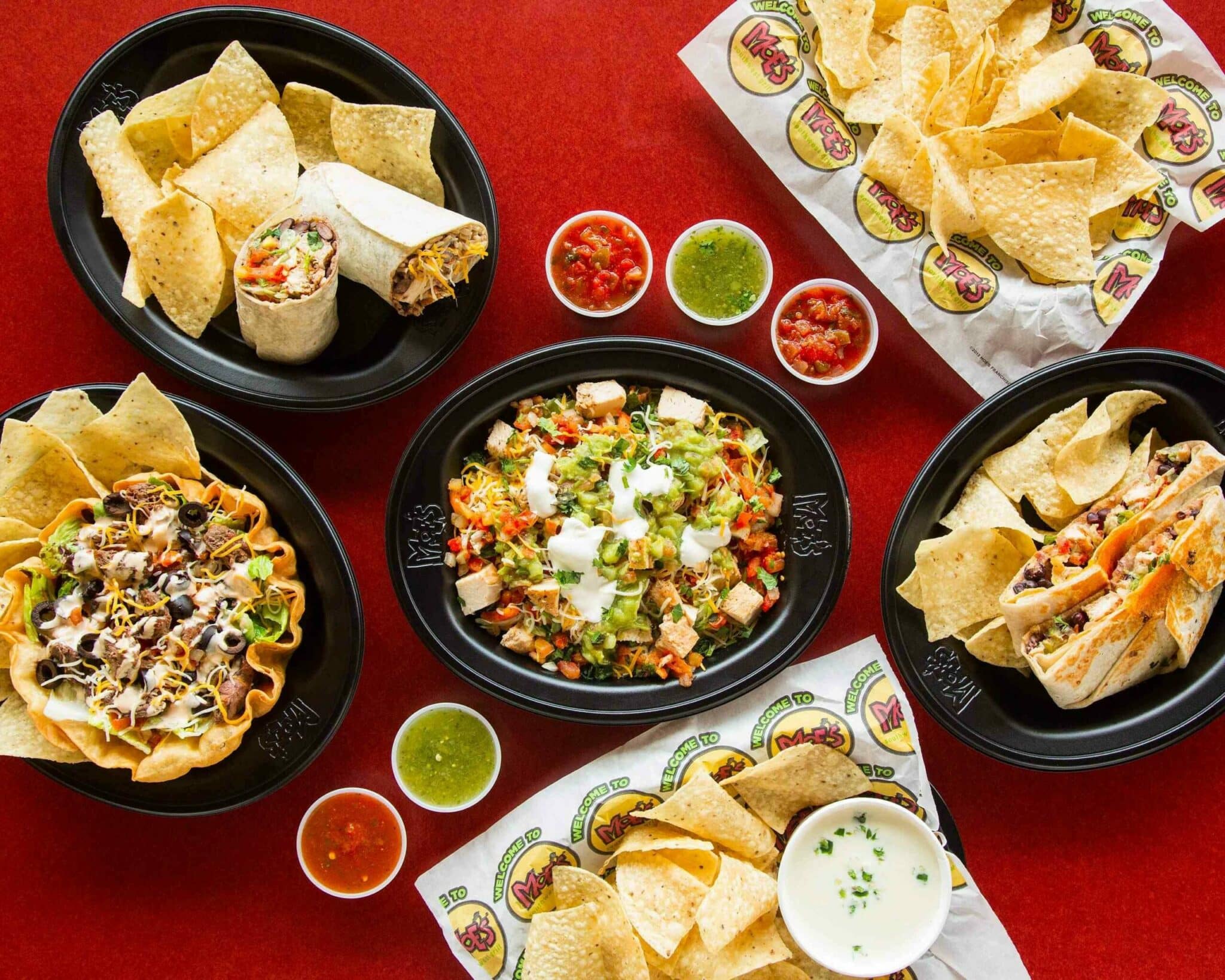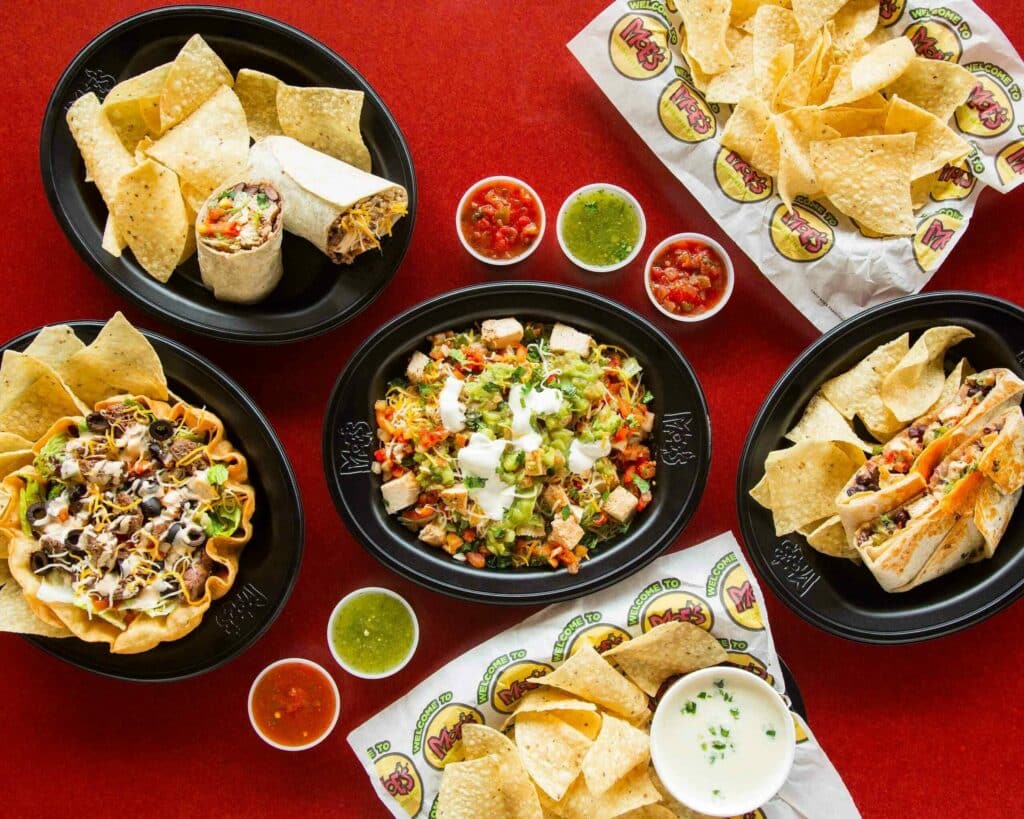 Moe's Southwest Grill franchise costs
You have to invest around $1,249,000 to open a Moe's Southwest Grill franchised restaurant.
The investment amount is an average: indeed, it varies based on many factors such as land and building size, location and development needs; construction, equipment specifications etc.
In addition to the initial franchise fee of $30,500 which you must pay to the franchisor, you would pay for the building costs, furniture and fixtures, equipment, inventory, training expenses, etc.
Here's the full breakdown of costs you may expect (with low and high estimates) as per the latest Franchise Disclosure Document.
| Type of Expenditure | Amount |
| --- | --- |
| Initial franchise fee | $30,500 |
| Building costs | $314000 – $1,093,950 |
| Equipment package | $106,000 – $148,590 |
| Furniture | $26,000 – $40,950 |
| Computer system | $11,000 – $47,000 |
| Office supplies | $15,000 – $35,000 |
| Working capital (first 3 months) | $25,000 – $50,000 |
| Other | $131,575 – $393,400 |
| Total | $659,075 – $1,839,390 |
Source: 2023 Franchise Disclosure Document
Find the best franchise
Compare Moe's Southwest Grill vs. 1,000+ franchises on franchiseindx.com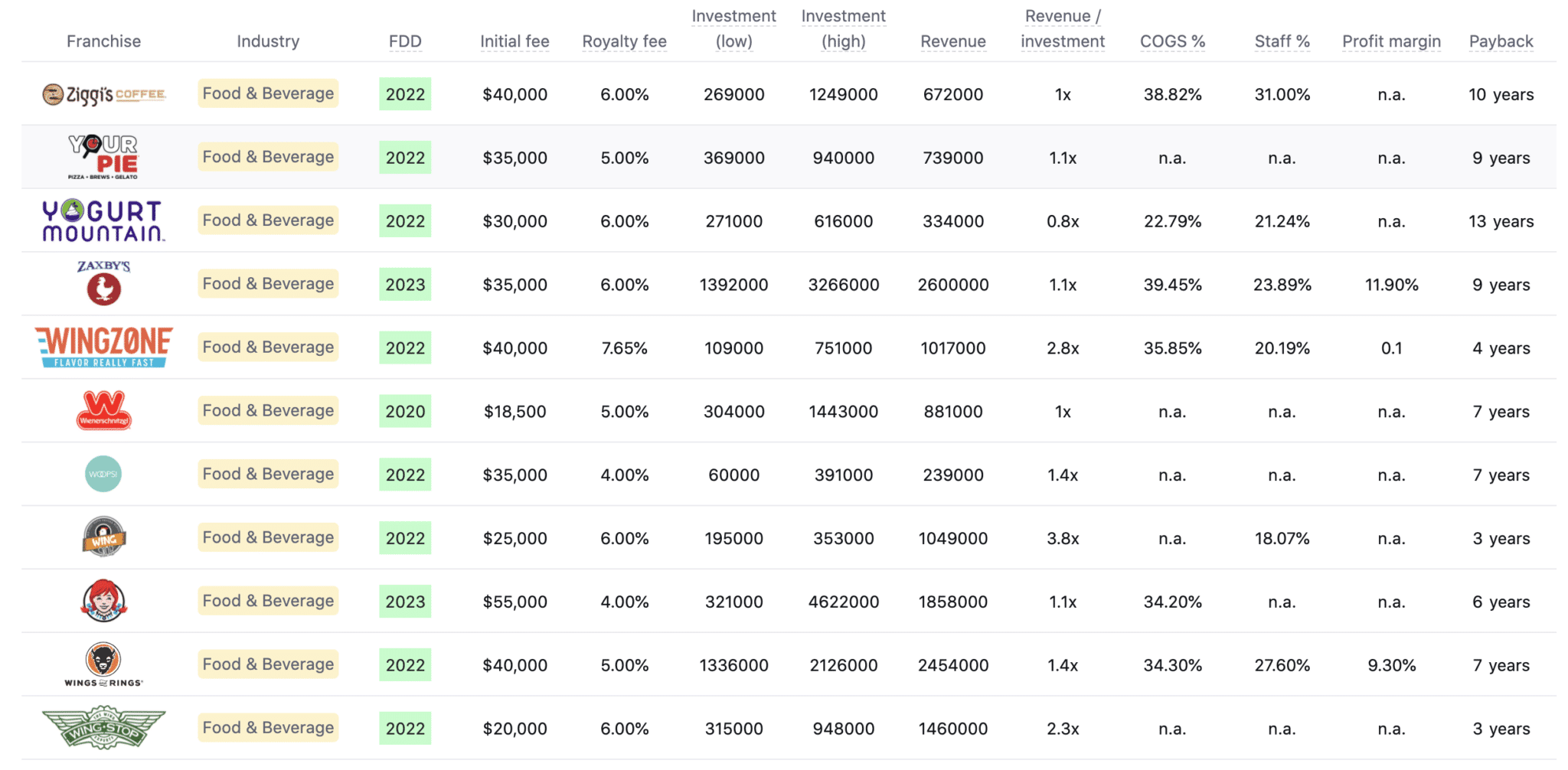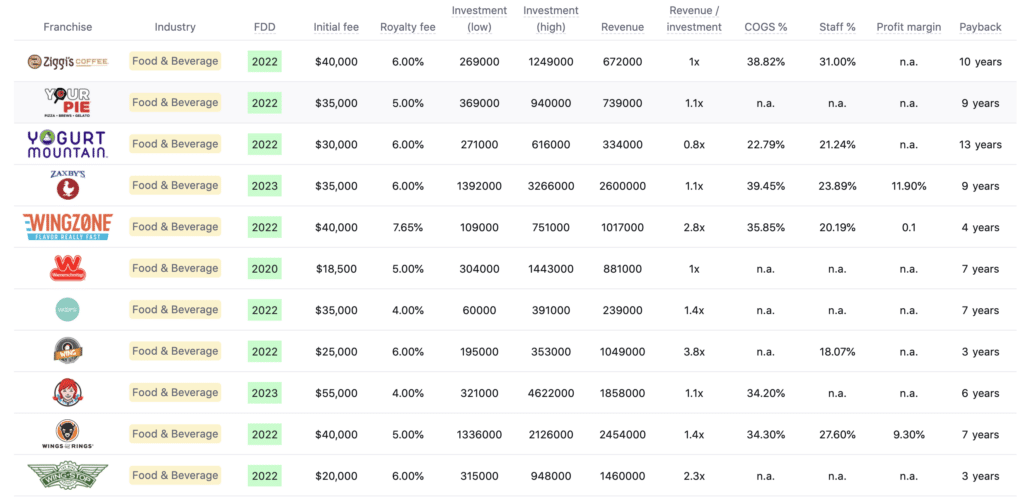 What's the turnover of a Moe's Southwest Grill franchise?
On average, a Moe's Southwest Grill franchise makes $1,102,000 in sales per year (the Average Unit Volume). This is the average gross sales of 519 traditional restaurants in 2022.
Here is the breakdown of 2022 sales by quartile: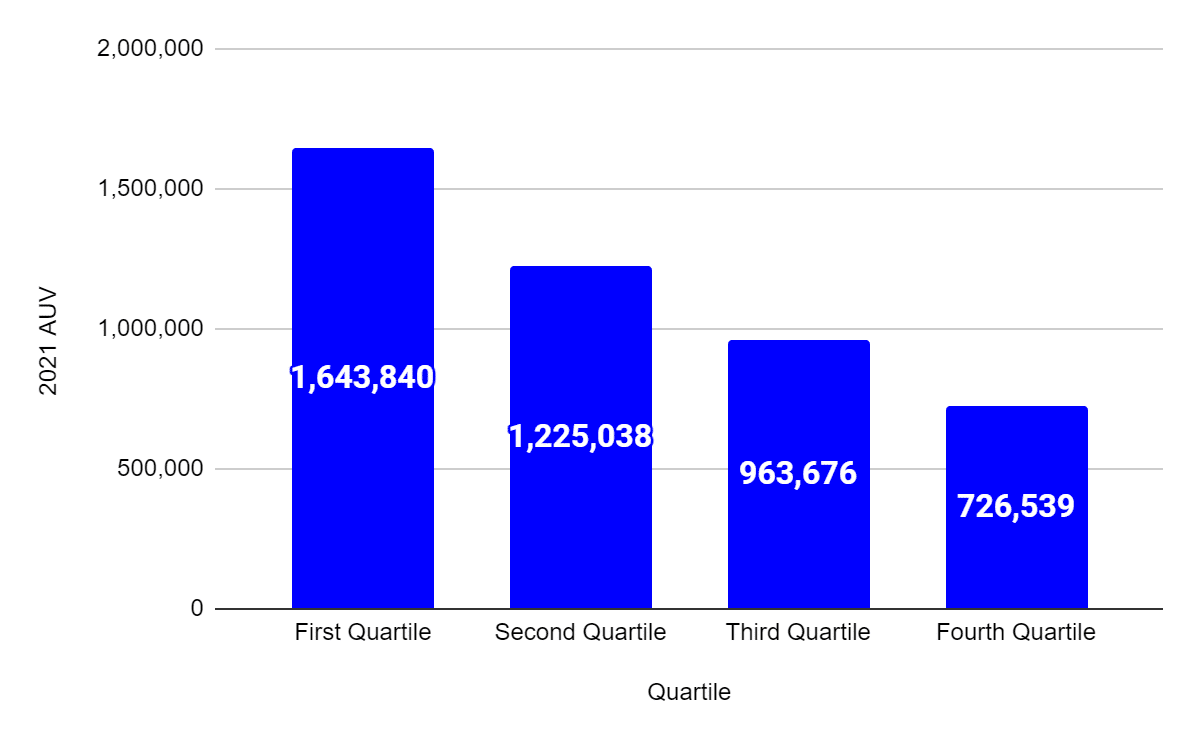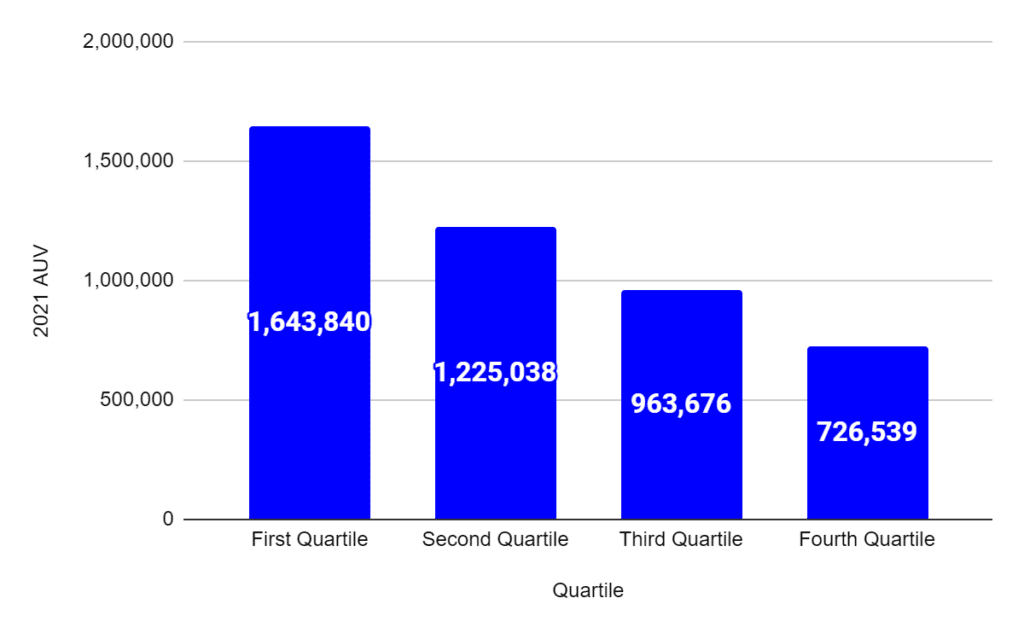 How profitable is a Moe's Southwest Grill franchise?
Luckily, unlike many franchises, Moe's Southwest Grill did provide a lot of insightful data on the profitability of its restaurants in the 2022 FDD which we have summarized below. Unfortunately, the 2023 FDD didn't include these numbers, hence we had to assume these were still valid in 2023.
We estimate that the average Moe's Southwest Grill franchise makes $151,000 in profits per year. This represents a 14% EBITDA margin.
| Profit and loss | Amount | % Sales |
| --- | --- | --- |
| Sales | $1,101,836 | 100% |
| COGS | $(325,042) | 29.50% |
| Gross Profit | $776,794 | 71% |
| Labor | $(295,292) | 27% |
| Marketing and royalty costs | $(99,165) | 9% |
| Occupancy | $(99,165) | 9% |
| Other OpEx | $(132,220) | 12% |
| EBITDA | $150,952 | 14% |
Source: Estimates, Franchise Disclosure Document 2023
Is a Moe's Southwest Grill franchise a good investment?
By comparing the investment cost of $1,249,000 with the profits we estimated, we obtain a payback period of 7 years.
This means it would take you as a franchisee 7 years on average to recoup your original investment to start a Moe's Southwest Grill franchise.
It's a good payback, hence we consider a good investment from a financial standpoint.
Yet, note that this is based on the average performance of the Moe's Southwest Grill franchises, as well as some estimates. Therefore, your restaurant may perform better, or worse.
Find the best franchise
Compare Moe's Southwest Grill vs. 1,000+ franchises on franchiseindx.com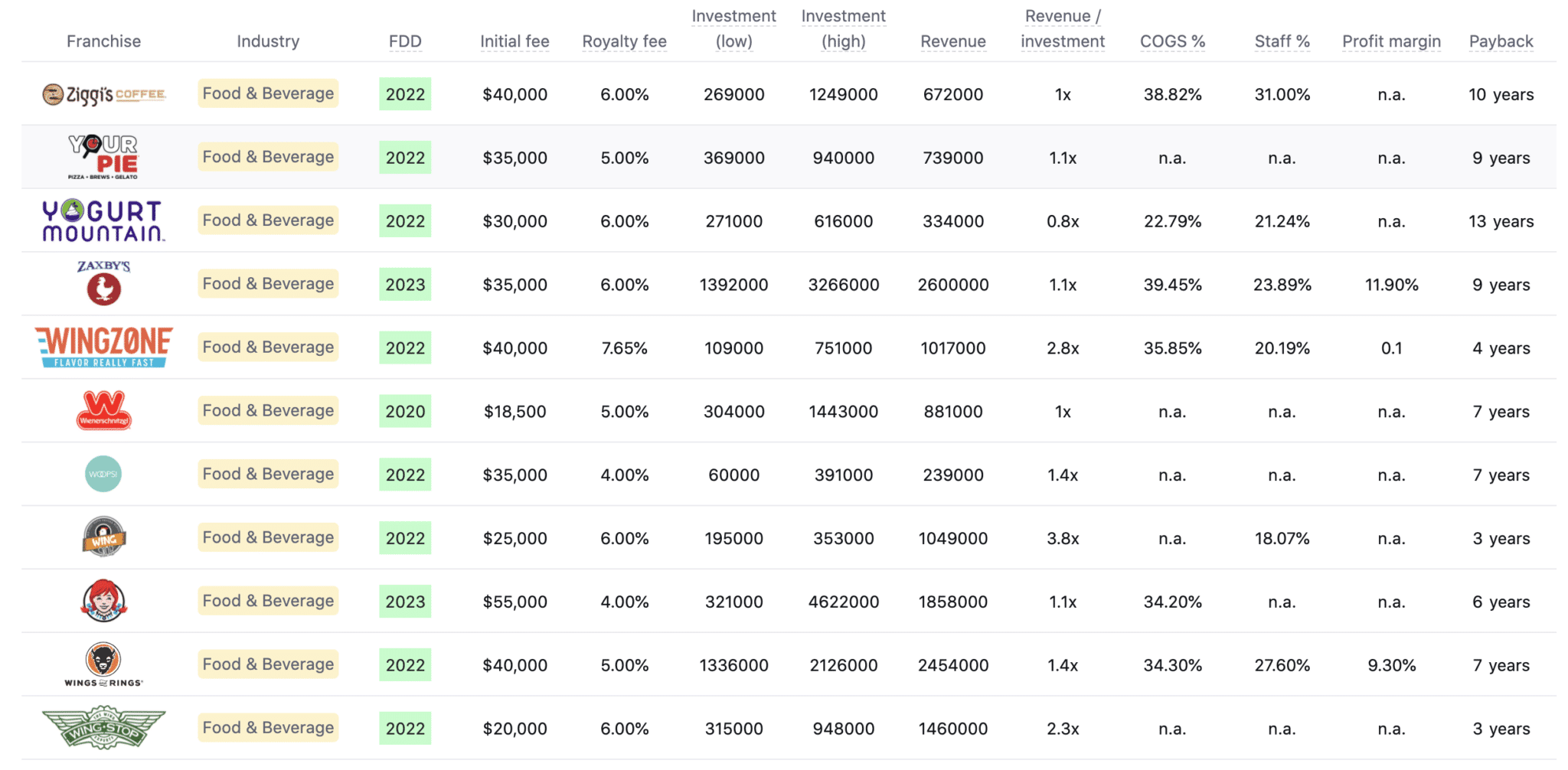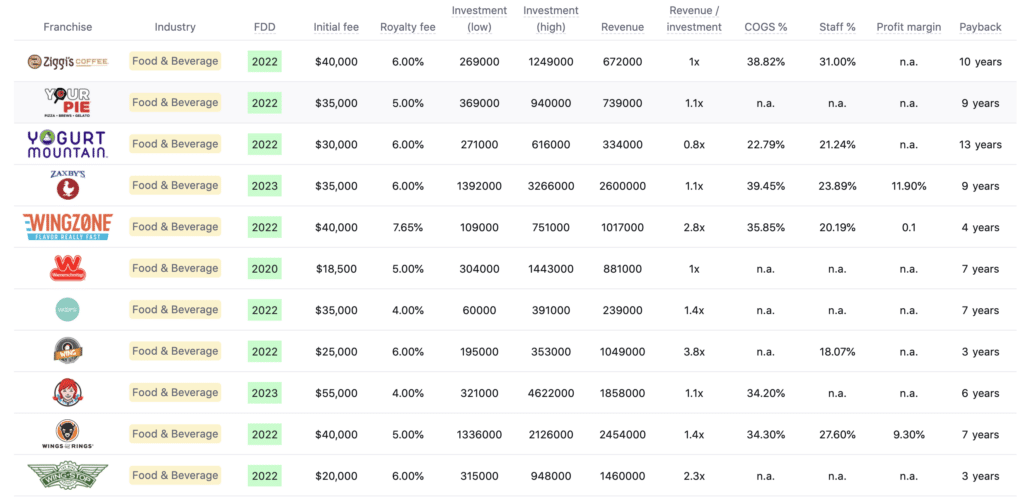 Disclaimer
Disclaimer: This content has been made for informational and educational purposes only. We do not make any representation or warranties with respect to the accuracy, applicability, fitness, or completeness of the information presented in the article. You should not construe any such information or other material as legal, tax, investment, financial, or other professional advice. Nothing contained in this article constitutes a solicitation, recommendation, endorsement, advertisement, or offer to buy or sell any franchises, securities, or other financial instruments in this or in any other jurisdiction in which such solicitation or offer would be unlawful under the franchise and/or securities laws of such jurisdiction.
All content in this article is information of a general nature and does not address the detailed circumstances of any particular individual or entity. Nothing in the article constitutes professional and/or financial and/or legal advice, nor does any information in the article constitute a comprehensive or complete statement of the matters discussed or the law relating thereto. You alone assume the sole responsibility of evaluating the merits and risks associated with the use of any information or other content in this article before making any decisions based on such information or other content.