MOOYAH Franchise: $840K AUV and 8% EBITDA Margin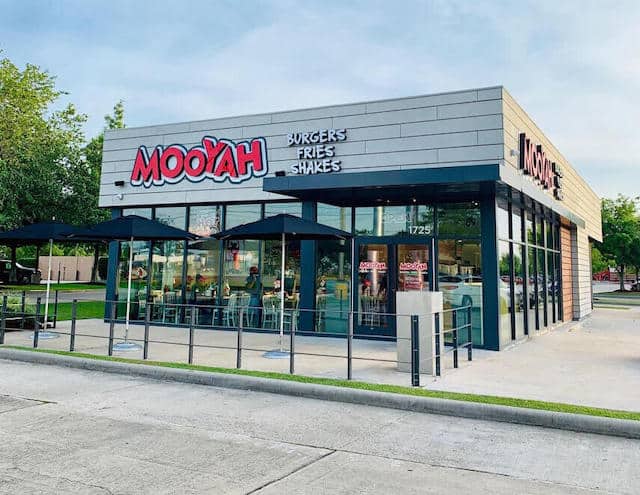 With 82 franchised restaurants in the US, even though MOOYAH is not the biggest burger and shake chain unlike Steak n Shake or Five Guys for example, it's an interesting franchise opportunity due to its affordable cost, and profitability.
Indeed, you would need to invest $734,000 to open a new location on average, which is much less than the average for US restaurant franchises ($1.6 million). But it's also a profitable franchise: with an Average Unit Volume of $1,000,000, MOOYAH has a payback of 5 years which is excellent.
So if you're wondering which burger franchise you should go for as a franchisee, you should seriously consider MOOYAH.
In this article we've done all the grunt work by looking at the latest Franchise Disclosure Document to answer questions like: how much it really costs and how much profits you can realistically make with a MOOYAH franchise. Let's dive in!
Key stats
| | |
| --- | --- |
| Franchise fee | $40,000 |
| Royalty fee | 6.0% |
| Marketing fee | 3.0% |
| Investment (mid-point) | $734,000 |
| Average sales | $1,000,000 |
| Sales to investment ratio | 1.4x |
| Payback period | [franchise_value_investment_payback] |
| Minimum net worth | $1,000,000 |
| Minimum liquid capital | $500,000 |
Source: Franchise Disclosure Document 2022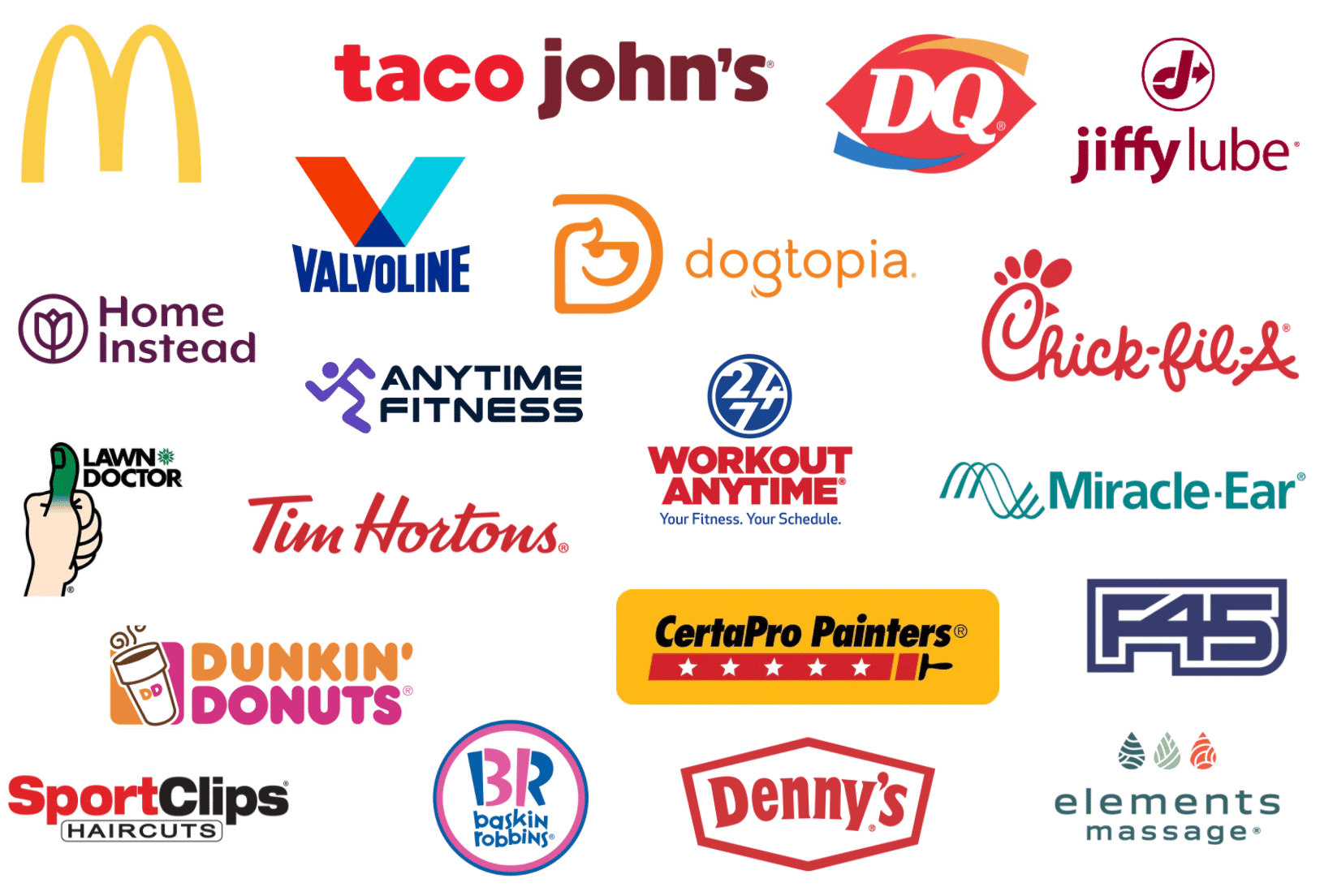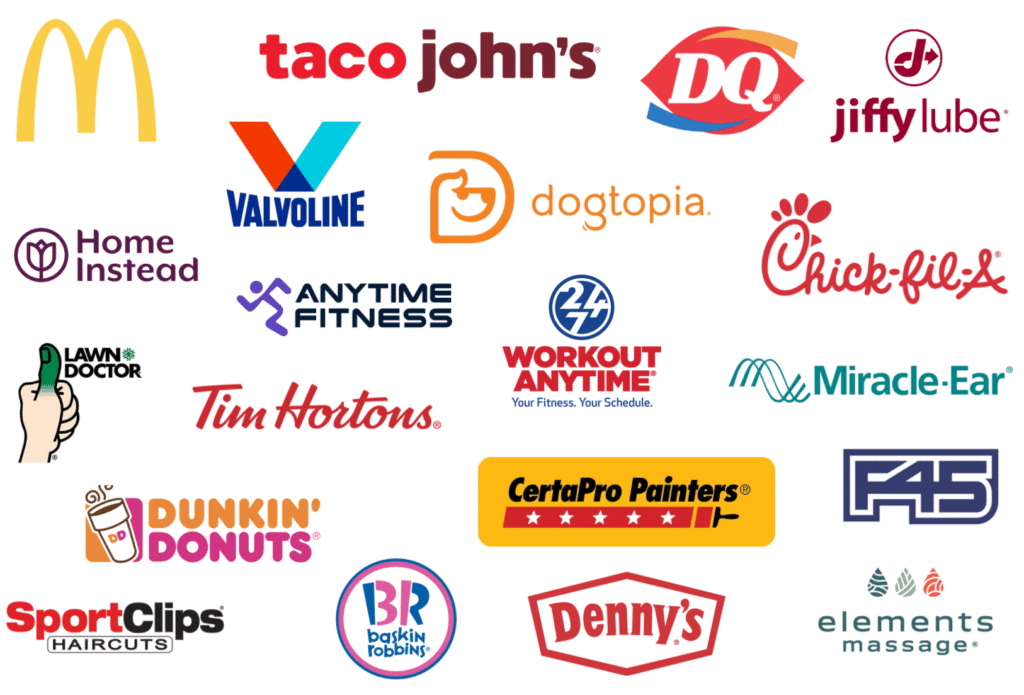 Compare MOOYAH Burgers, Fries & Shakes vs. 1,000+ franchises
Investment, turnover, royalties, profits and more
About MOOYAH
MOOYAH Burgers, Fries & Shakes is an American fast casual restaurant chain known for its hamburgers, French fries, hot dogs, soft drinks, and shakes.
In addition, it offers "lifestyle burgers" for Keto, Paleo, low-calorie, vegetarian, or gluten-free diets.
The chain was founded in 2007 in Plano, Texas, by American veterans Rich Hicks and Todd Istre, where it is headquartered.
MOOYAH began franchising in 2007 and currently has 82 locations in the US.
MOOYAH franchises pros and cons
Pros
Pre-opening training: The brand offers its franchisees extensive training to equip them with knowledge about its procedures and operations. Its management and staff training program consists of 175 on-the-job hours of training and 26 classroom hours.
Marketing support: The franchisor has a vibrant marketing and advertising strategy. Franchisees benefit from national media, regional advertising, loyalty program apps, website development, social media, and local store promotional campaigns to create awareness and public relations.
Franchise support: With an experienced management team, the brand offers its franchise owners systems and guidance on how to establish and run a successful restaurant. Franchisees also get professional advice on best management practices from a network of successful franchise owners.
Real estate and construction support: The brand helps its franchisees identify a convenient business location in terms of high traffic and future potential growth. Also, it provides them with restaurant designs, layout plans, construction, and lease negotiations.
Ongoing operational support: MOOYAH Burgers, Fries & Shakes continues to support and mentor its franchisees after the grand opening to ensure that operations run smoothly. It offers them field operations, meetings and conventions, periodic franchise reviews, accounting and financial coaching, security and safety procedures, and annual meetings.
Absentee ownership allowed: The MOOYAH Burgers, Fries & Shakes franchise presents a passive investment business opportunity. Franchisees can operate the franchise alongside their jobs and other obligations.
Exclusive territory protection: The franchisor grants its franchisees the right to operate in a fixed area development market defined in its franchise agreement. It does not authorize any other franchises or operate competing channels or brands in the allocated area.
Cons
No direct financing: The brand does not offer direct or indirect franchise financing for start-up costs, equipment, inventory, or trade fixtures.
Not a part-time business: The franchise is not a part-time or side business. Franchisees must operate on a full-time basis following the franchisor's operating hours.
Competition: The brand faces stiff competition from well-established brands such as Burger King, Wendy's, Sonic Drive In, Johnny Rockets or BurgerFI to name a few
MOOYAH franchise costs
On average, you may need to invest around $734,000 to open a new MOOYAH restaurant.
As the investment amount is an average, it will change depending on some factors like your location, restaurant size, etc. According to the latest Franchise Disclosure Document, the investment required can be as low as $477,918 and as high as $989,793.
Startup costs
The initial investment covers all the essential startup costs you may need to pay for starting a MOOYAH franchise. In addition to an initial franchise fee of $40,000, the investment covers the following startup costs:
Formation Costs: security deposits, licenses & permits, leasehold improvements, furniture, fixtures, equipment, signage, professional services, initial training expenses, computer system, etc.
Initial Marketing: grand opening promotional expenses
Operating Costs: rent, insurance, initial inventory & supplies, uniforms, and working capital for first 3 months.
| Type of Expenditure | Low | High |
| --- | --- | --- |
| Initial Franchise Fee | $40,000 | $40,000 |
| Formation Costs | $374,669 | $824,793 |
| Initial Marketing | $8,000 | $12,000 |
| Operating Costs | $55,249 | $113,000 |
| Total | $477,918 | $989,793 |
Source: Franchise Disclosure Document 2022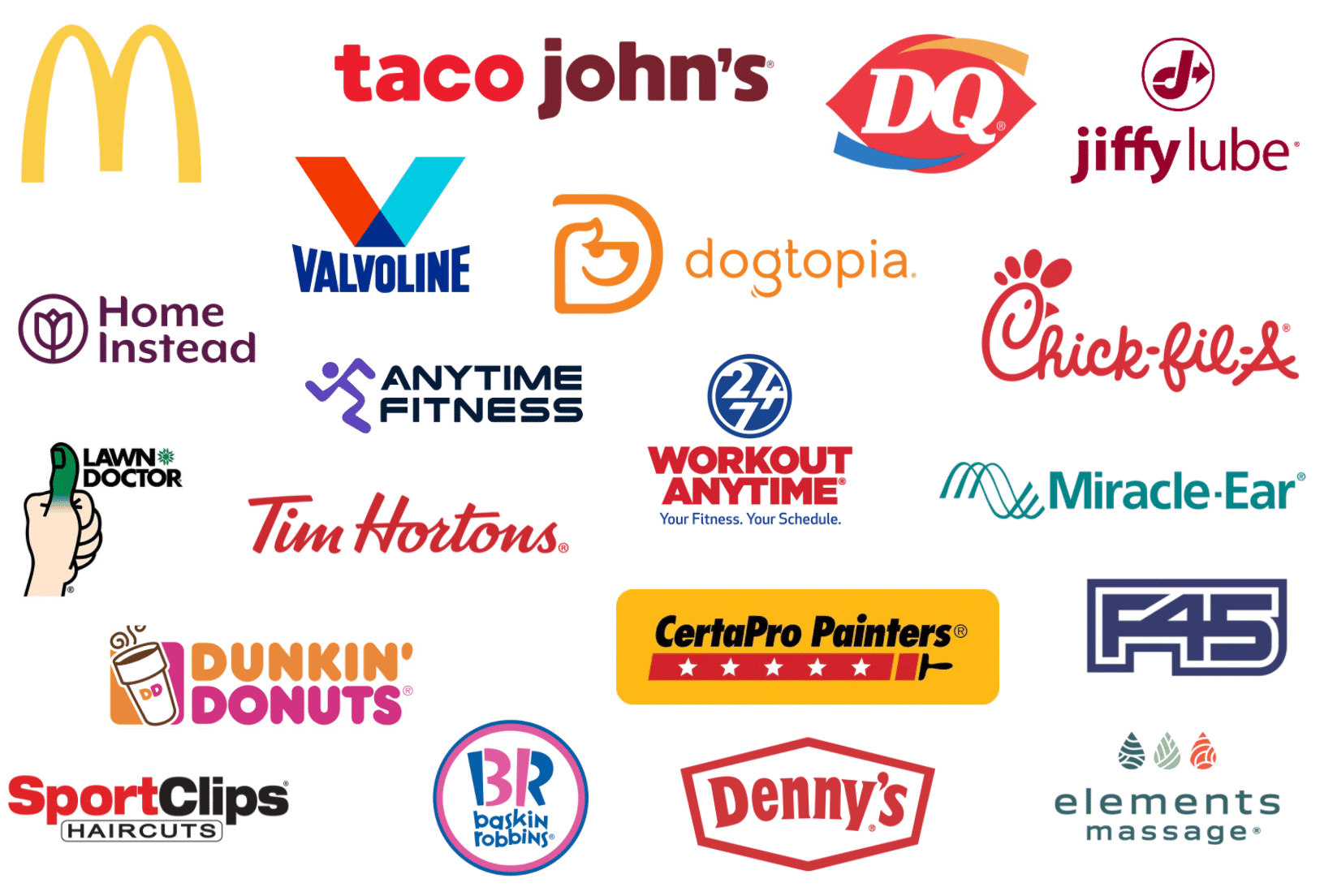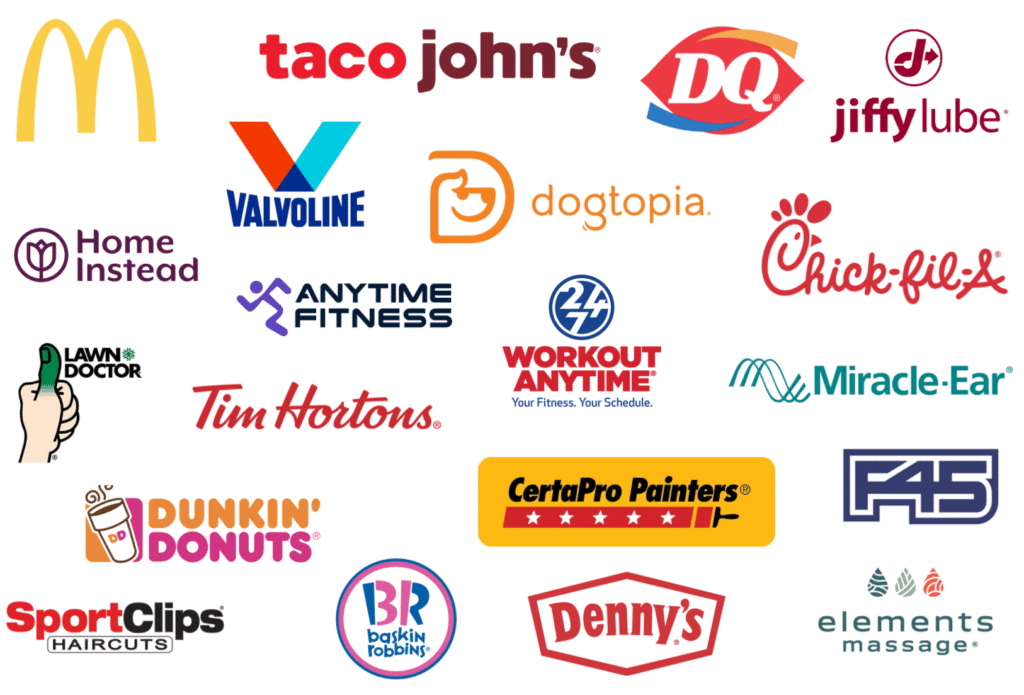 Compare MOOYAH Burgers, Fries & Shakes vs. 1,000+ franchises
Investment, turnover, royalties, profits and more
MOOYAH franchise fees
The initial franchise fee for a MOOYAH Burgers, Fries & Shakes franchise is $40,000
In addition to the initial franchise fee, you must pay to the franchisor a royalty fee of 6.0% of revenues, as well as a variable marketing fee of 3.0% of revenues.
MOOYAH franchise AUV
On average, a MOOYAH franchise makes $1,000,000 in sales (Average Unit Volume) per year.
The sales number is the annual median sales of 65 franchised restaurants operating in 2021. Indeed, there were a total of 80 franchised restaurants at the end of 2021, but 65 of them were operational for the whole year.
COVID impacted MOOYAH franchises' sales in 2020, but eventually, they started bouncing back at the end of 2020.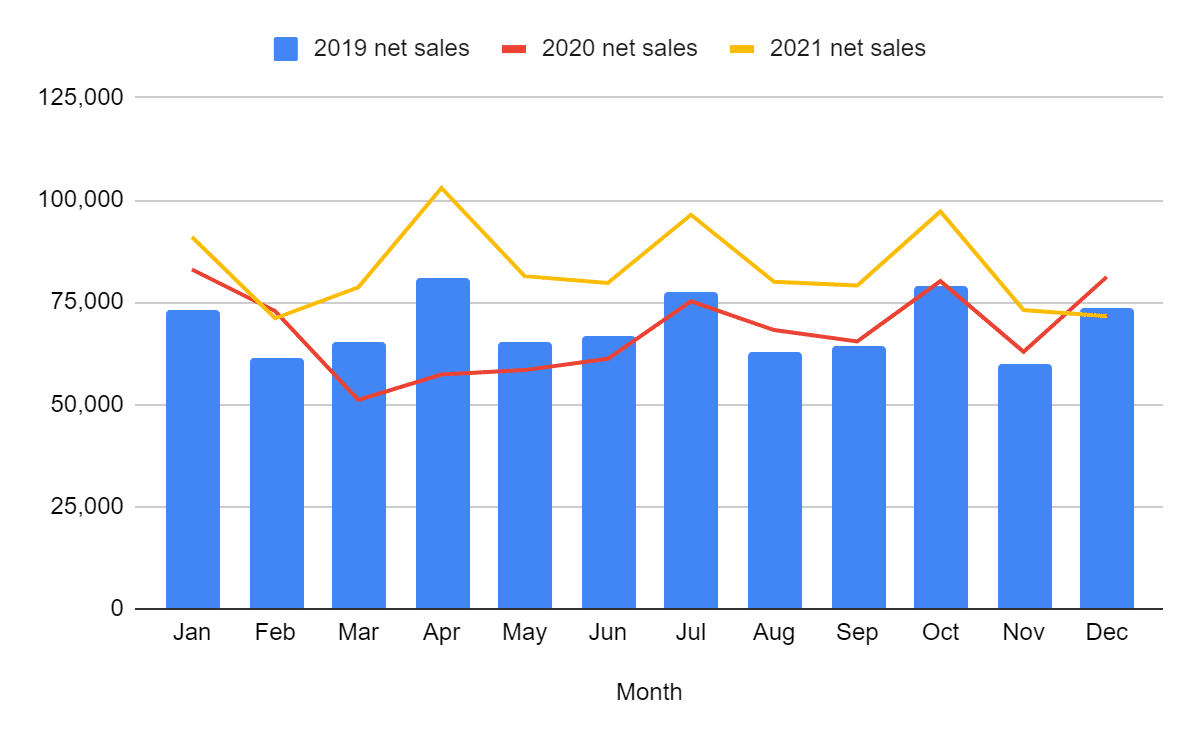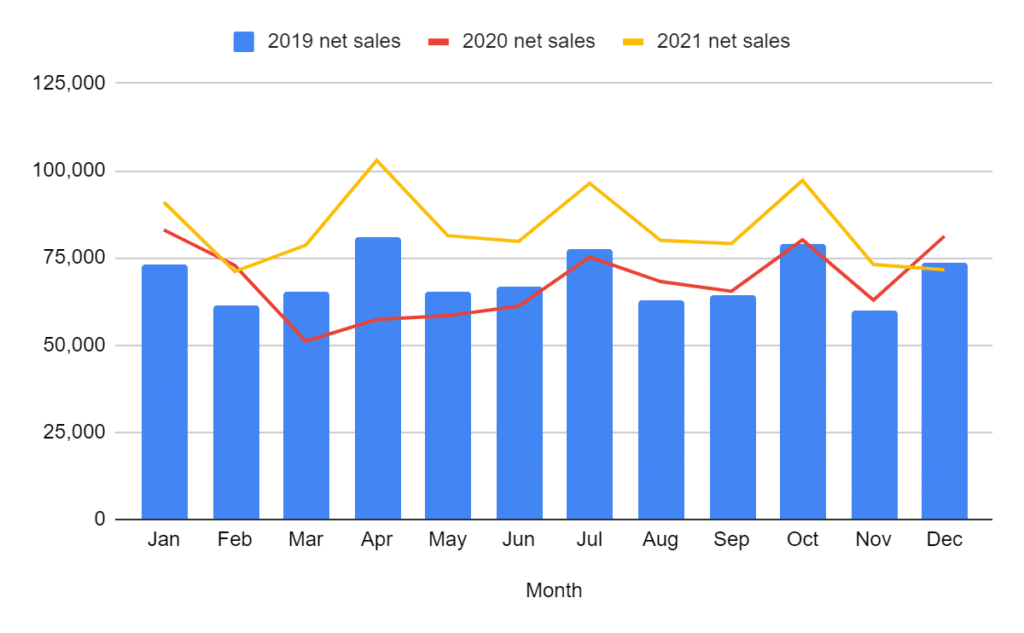 How profitable is a MOOYAH franchise?
On average, a MOOYAH franchise makes $91,400 profits per year. This represents a 8.4% EBITDA margin.
Note that this comes straight from the Franchise Disclosure Document, where MOOYAH, unlike most franchises, provides a lot of detailed cost information for its restaurants (namely, COGS, labor costs, occupancy costs and EBITDA).
| Profit and loss | Amount | % Sales |
| --- | --- | --- |
| Sales | $1,088,196 | 100% |
| COGS | $(275,314) | 25.3% |
| Labor costs | $(329,723) | 30.3% |
| Occupancy costs | $(79,438) | 7.3% |
| Other operating costs | $(403,721) | 37.1% |
| EBITDA | $91,408 | 8.4% |
Source: Franchise Disclosure Document 2022
Is MOOYAH a good investment?
To answer that question we must look at the payback period, as in the time it takes for a franchise to repay the initial startup costs with the profits generated by the business itself.
For MOOYAH franchises, we estimate the payback is 7 years on average, which makes it a great franchise investment. In comparison, most restaurant franchises have a 7 to 8 years payback on average.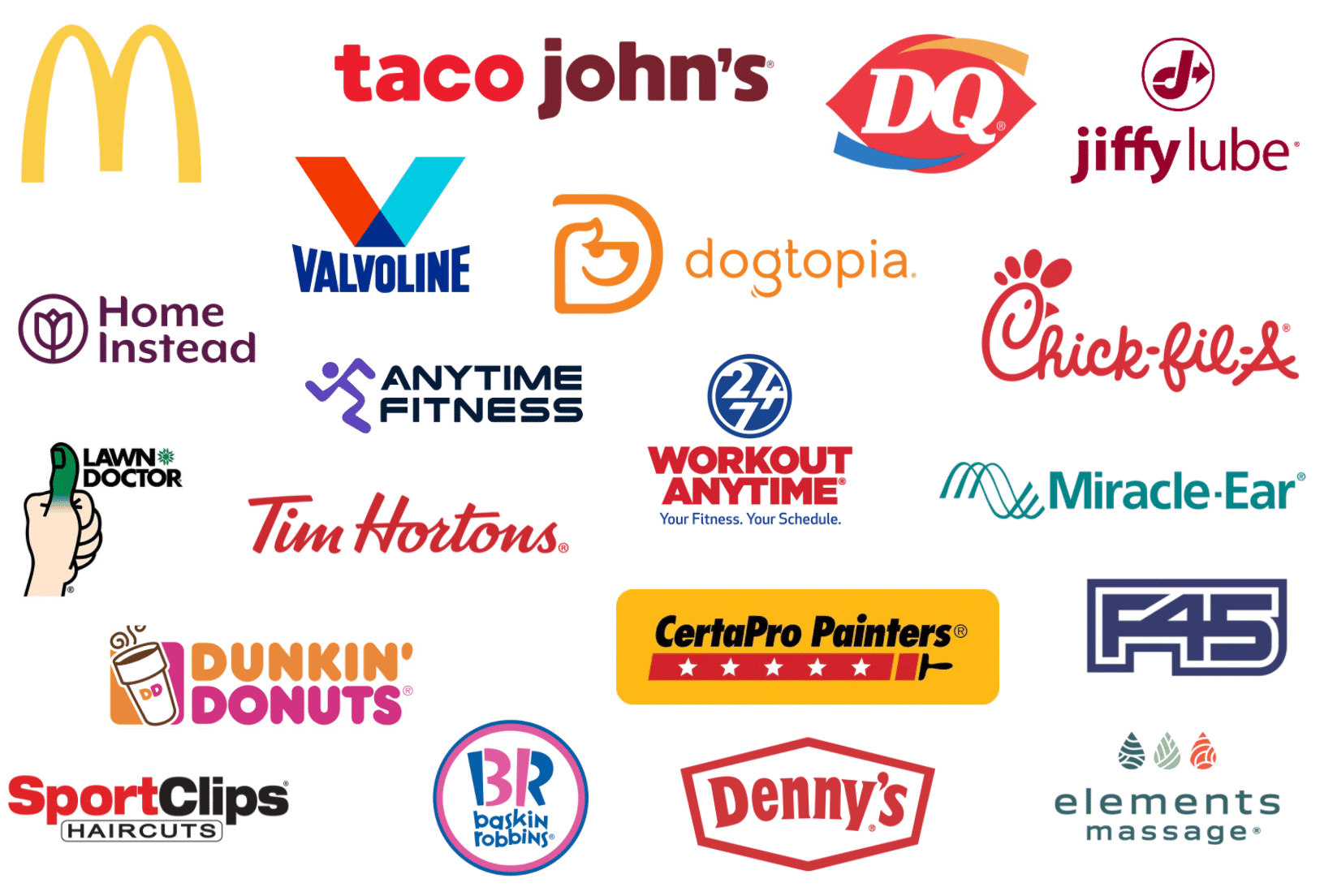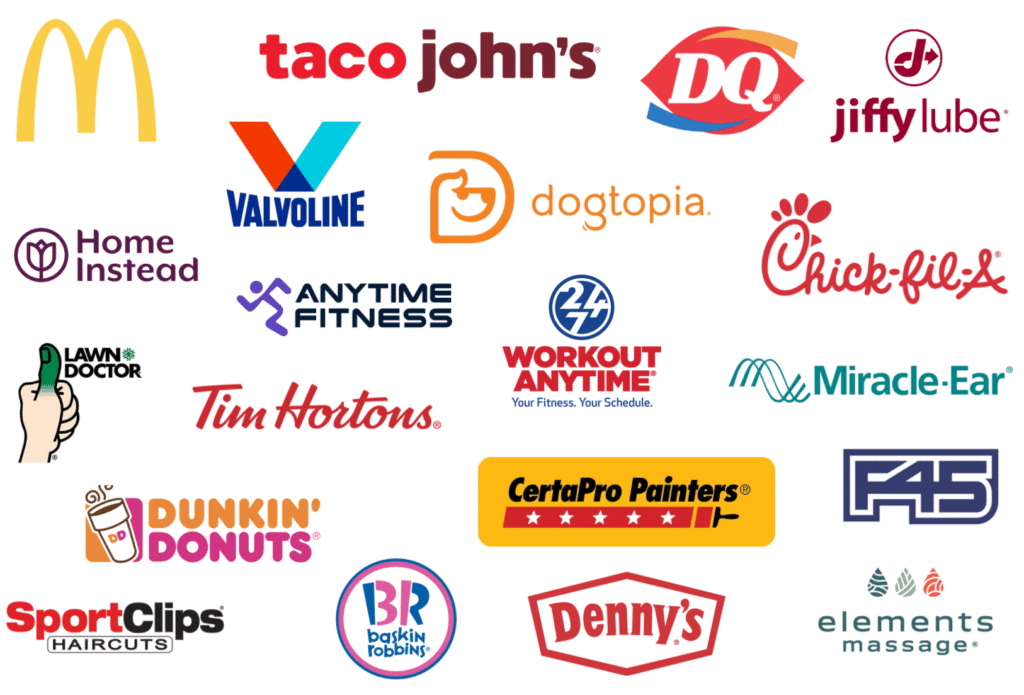 Compare MOOYAH Burgers, Fries & Shakes vs. 1,000+ franchises
Investment, turnover, royalties, profits and more
Disclaimer
Disclaimer: This content has been made for informational and educational purposes only. We do not make any representation or warranties with respect to the accuracy, applicability, fitness, or completeness of the information presented in the article. You should not construe any such information or other material as legal, tax, investment, financial, or other professional advice. Nothing contained in this article constitutes a solicitation, recommendation, endorsement, advertisement, or offer to buy or sell any franchises, securities, or other financial instruments in this or in any other jurisdiction in which such solicitation or offer would be unlawful under the franchise and/or securities laws of such jurisdiction.
All content in this article is information of a general nature and does not address the detailed circumstances of any particular individual or entity. Nothing in the article constitutes professional and/or financial and/or legal advice, nor does any information in the article constitute a comprehensive or complete statement of the matters discussed or the law relating thereto. You alone assume the sole responsibility of evaluating the merits and risks associated with the use of any information or other content in this article before making any decisions based on such information or other content.