My Salon Suite Franchise: Can Profits Justify a $1.5M Investment?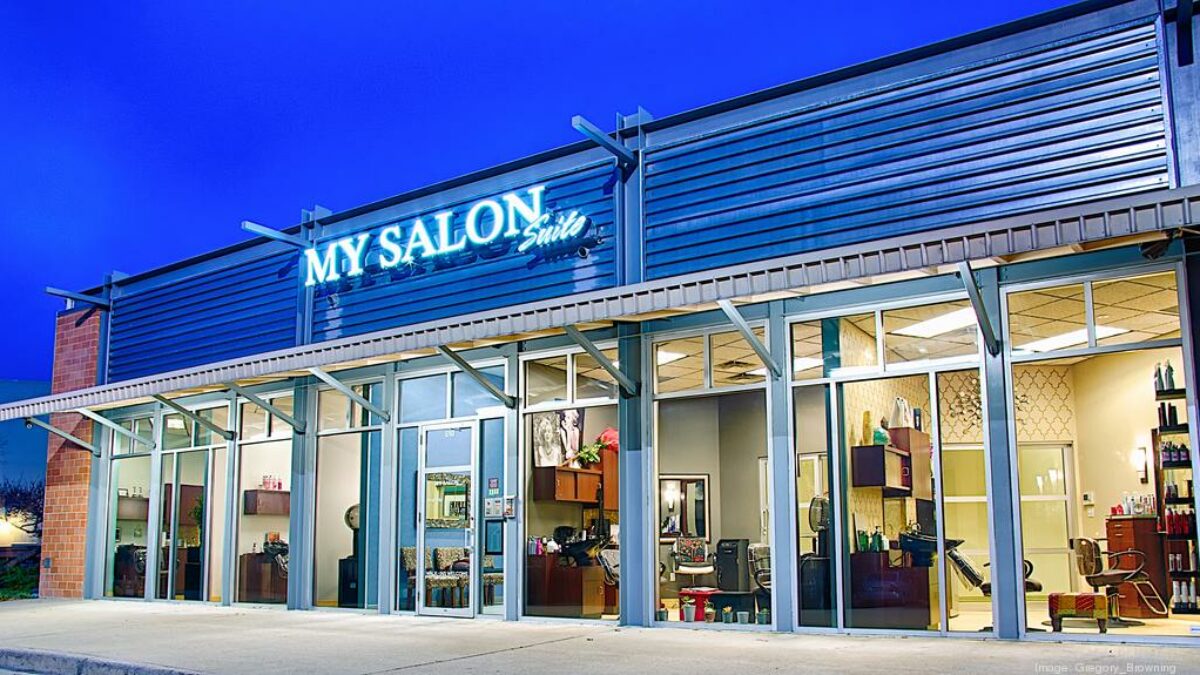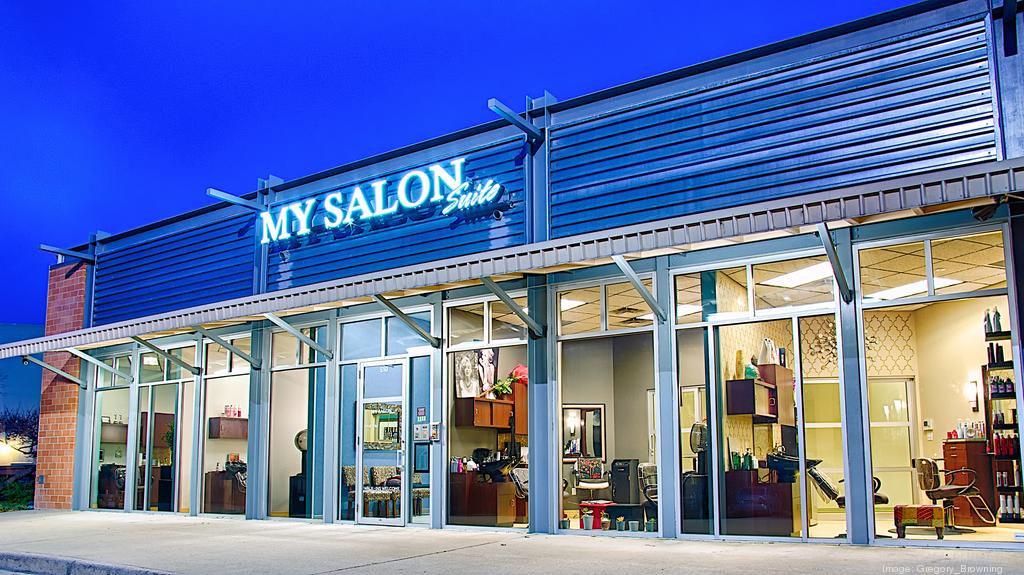 This article was updated with the 2023 Franchise Disclosure Document
My Salon Suite is another franchise that has expanded massively recently: from 39 locations in 2018 it now has 232 suites in the US today (2023). But if you're considering buying a salon franchise, growth and locations aren't the only factors you should look at.
Actually we don't really see a good reason why you should go ahead and invest in a My Salon Suites franchise.
Indeed, with (only) $450,000 revenue per year per suite, it seems difficult to justify the initial investment of $1,533,000 you would have to fund (from banks and/or investors).
In this article we are looking at My Salon Suites and its latest Franchise Disclosure Document to find out how much it really costs and how profitable it really is. Let's find out!
Key stats
| | |
| --- | --- |
| Franchise fee | $50,000 |
| Royalty fee | 5.5% |
| Marketing fee | 2.0% |
| Investment (mid-point) | $1,533,000 |
| Revenue per unit | $450,000 |
| Revenue per sq. ft. | [franchise_value_revenue_per_sq_ft] |
| Sales to investment ratio | 0.3x |
| Minimum net worth | $1,500,000 |
| Minimum liquid capital | $500,000 |
Source: FDD 2023
Find the best franchise
Compare My Salon Suite vs. 1,000+ franchises on franchiseindx.com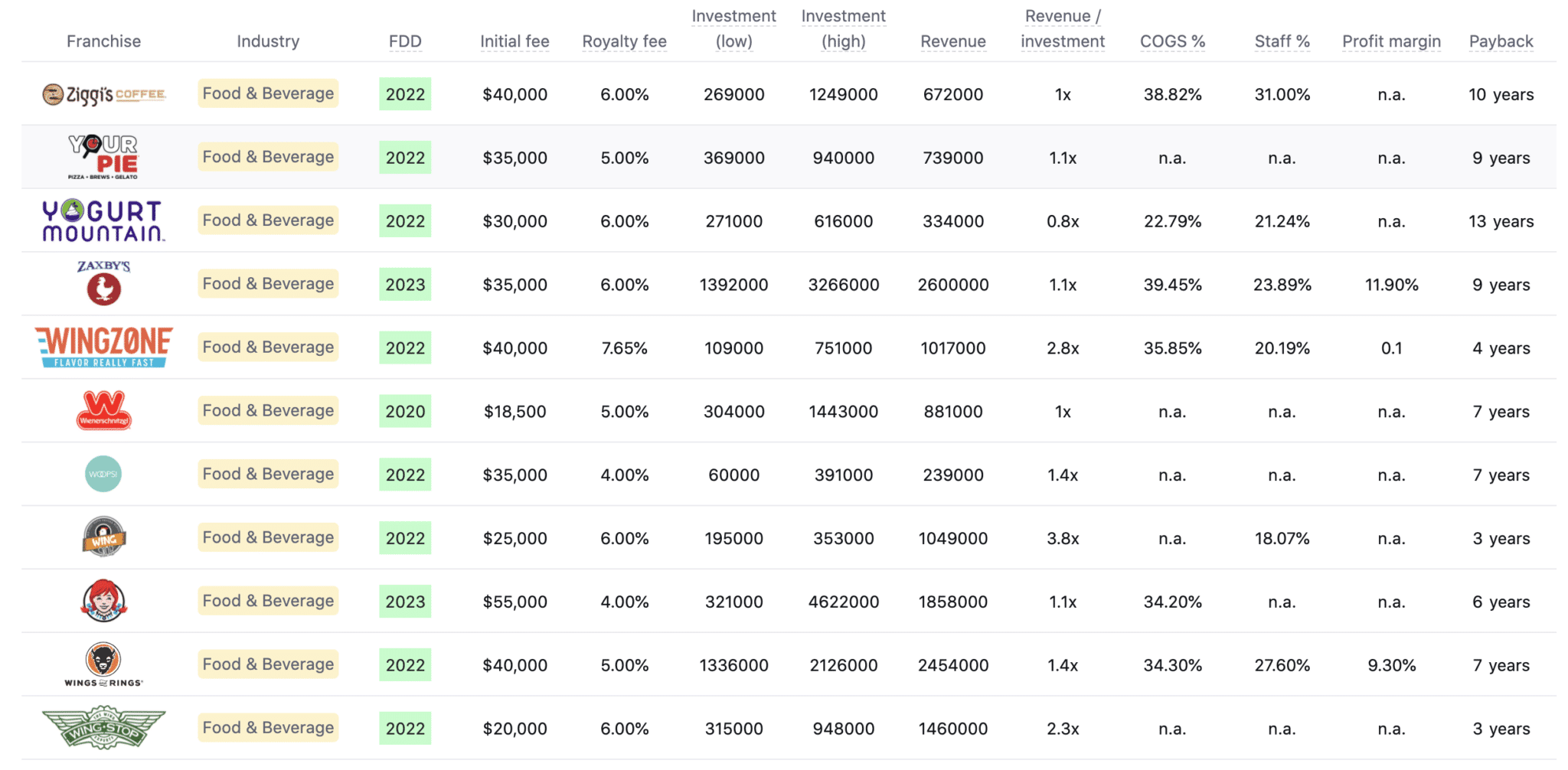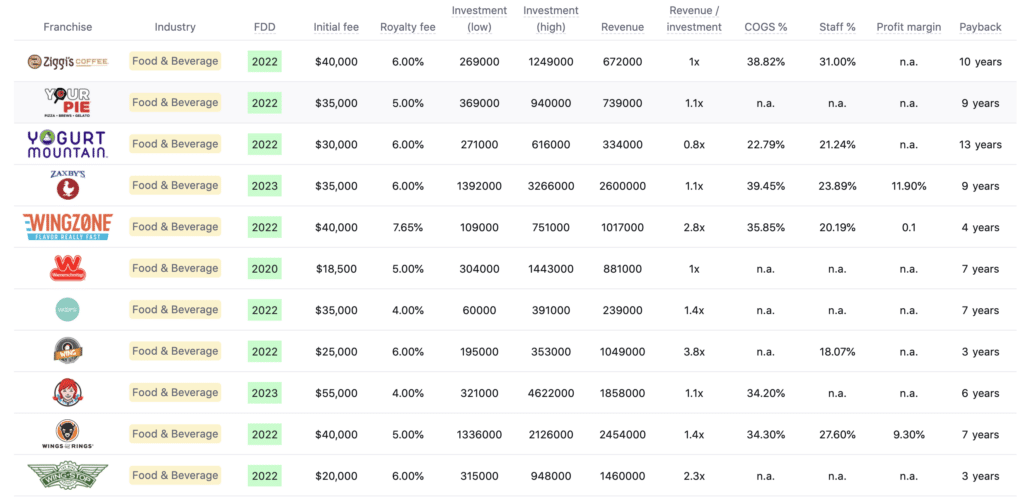 About My Salon Suite
My Salon Suite is an American chain of franchised turnkey salon suite studios headquartered in Carrollton, Texas.
It was founded by Ken and Alanna McAllister in 2010 in New Orleans, Louisiana, as a single business.
Its franchises offer beauty professionals salon suites with fully furnished amenities in a luxurious environment, providing health and beauty services.
My salon suite began franchising in 2012 and currently, it has more than 243 company-owned and franchised locations, with 212 of them in the US.
My Salon Suite franchise pros and cons
The Pros:
Extensive training: The brand offers its franchisees in-depth online and classroom training to prepare for establishing a successful franchise. It trains them about its business concept, best operations and sales tracking. In addition, it helps them launch their suites.
Freedom: The franchise gives franchisees a semi-absentee ownership opportunity. Since it's a property management rental concept, franchisees can keep their day jobs and operate their suites through the use of online technology. Additionally, franchisees can design their schedules, set their prices and sell their products.
Territory protection: As long as the franchisees comply with the franchise agreement, the franchisor grants them the right to operate its salons in a protected area. It does not authorize other franchises or affiliated brands to operate in the designated area.
Third-party financing: The brand offers its franchisees funding through in-house loans and third-party lenders. Franchisees are financed for the franchise fee, start fees, equipment and inventory for qualifying franchisees.
Convenience and privacy: The brand's concept gives stylists and clients 24/7 access to their suites, granting them convenience. In addition, the suites are private and offer maximum security, which appeals to a wider audience. Franchisees can stand out and increase their earning potential.
Marketing strategies: The brand employs robust marketing and advertising strategies to help franchisees attract top beauty stylists to their locations and maintain high occupancy of their suites. These include national and local promotional campaigns, implementing calendar marketing plans and providing member benefits and support programs for all tenants.
Site selection and construction: The franchisor helps franchisees identify a suitable location for their salons. Also, they provide them with real estate experts to help them with the design and build out of their salon and lease negotiations.
The cons
Not a home-based business: The business does not present a home- or mobile-unit-based franchise. It requires franchisees to operate from fixed office space, a retail facility, or a warehouse.
No global presence: Despite its vibrant growth, the brand does not have many locations outside the US. It may be less appealing to sell franchises in other locations.
Competition: The brand faces stiff competition in the industry from Phenix Salon Suites and Sola Salon Studios.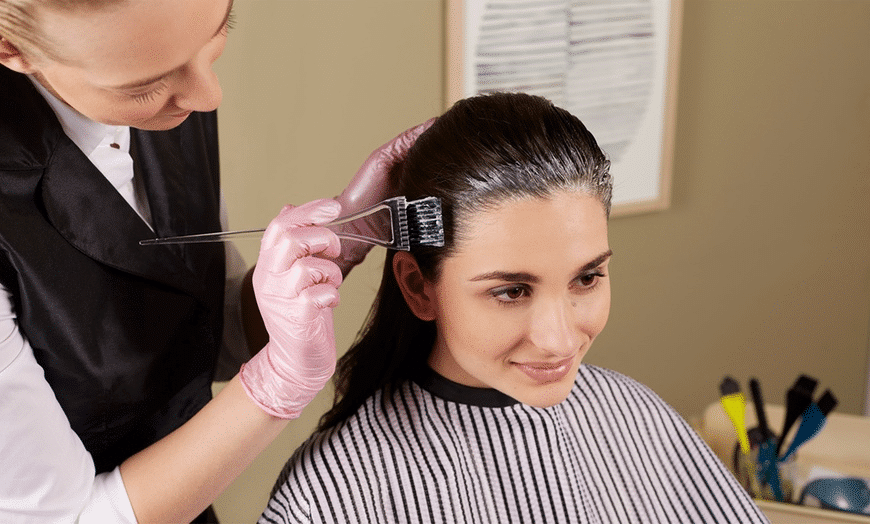 My Salon Suite franchise costs
On average, you may need to invest around $1,533,00 to open a My Salon Suite franchise.
This amount is much higher compared to other salon franchises in general ($450,000). Please note that the investment is for a new location. Indeed, you will need less investment if you want to convert your existing business to a My Salon Suite franchise.
Of course, the investment amount is an average that depends on factors like the salon's location, size, franchise format, etc. Yet generally the investment ranges between $823,000 and $2,242,000 (new location) and $182,000 and $379,000 (conversion location).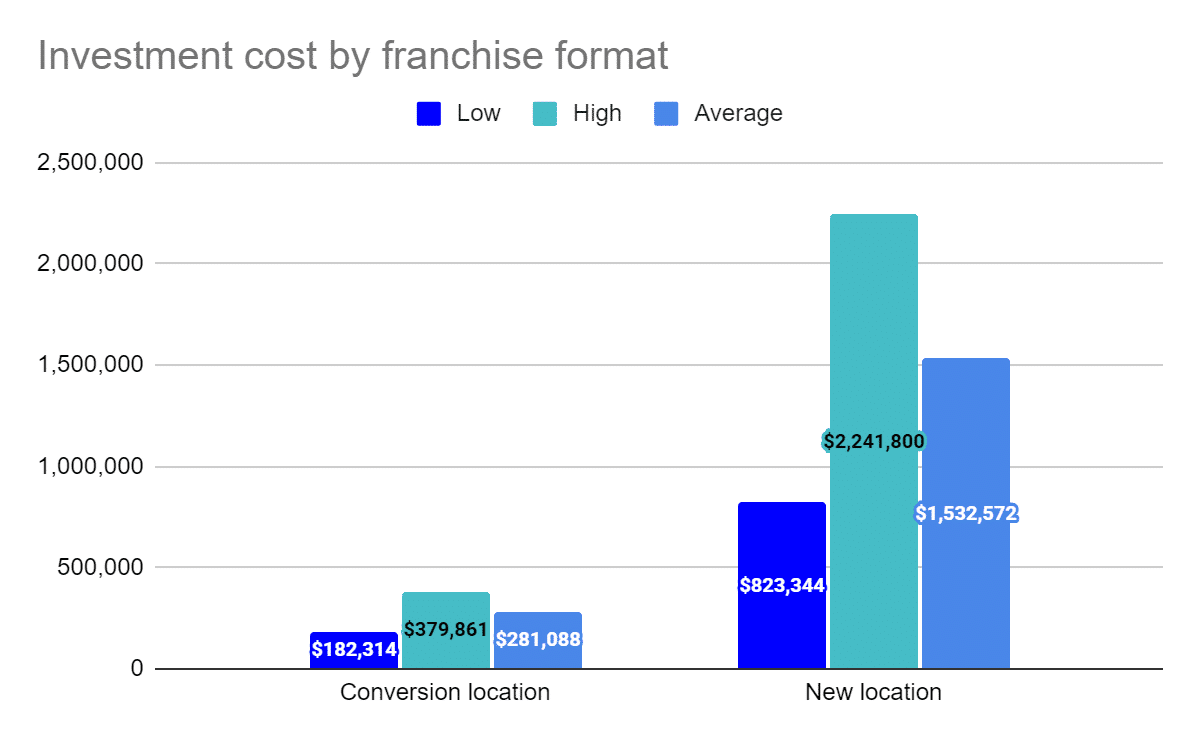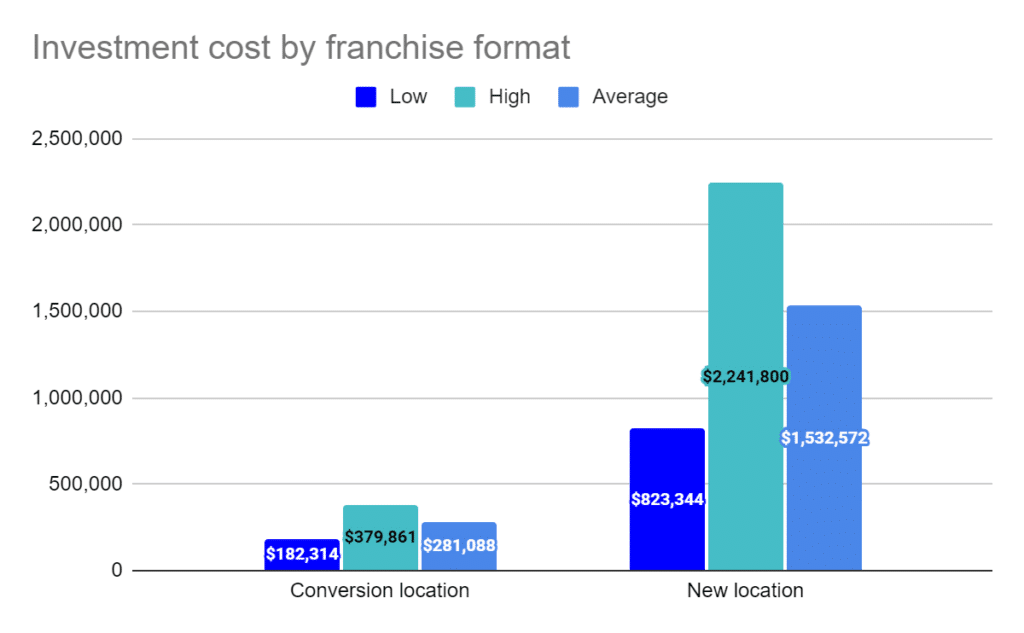 Startup costs
The investment covers all the startup costs you may need to start a salon. In addition to an initial franchise fee of $50,000, the investment also covers:
Formation Costs: travel and living expenses, improvements, design, equipment, furniture, signage, permits, business licenses, professional fees, etc.
Initial Marketing: marketing costs for first 3 months, gift cards fee
Operating Costs: operating supplies, insurance, utility deposits, payroll, working capital for first 3 months, etc.
| Type of Expenditure | Low | High |
| --- | --- | --- |
| Initial Franchise Fee | $50,000 | $50,000 |
| Formation Costs | $747,390 | $2,091,260 |
| Initial Marketing | $10,000 | $10,000 |
| Operating Costs | $15,954 | $90,540 |
| Total | $823,344 | $2,241,800 |
Source: Franchise Disclosure Document 2023
Find the best franchise
Compare My Salon Suite vs. 1,000+ franchises on franchiseindx.com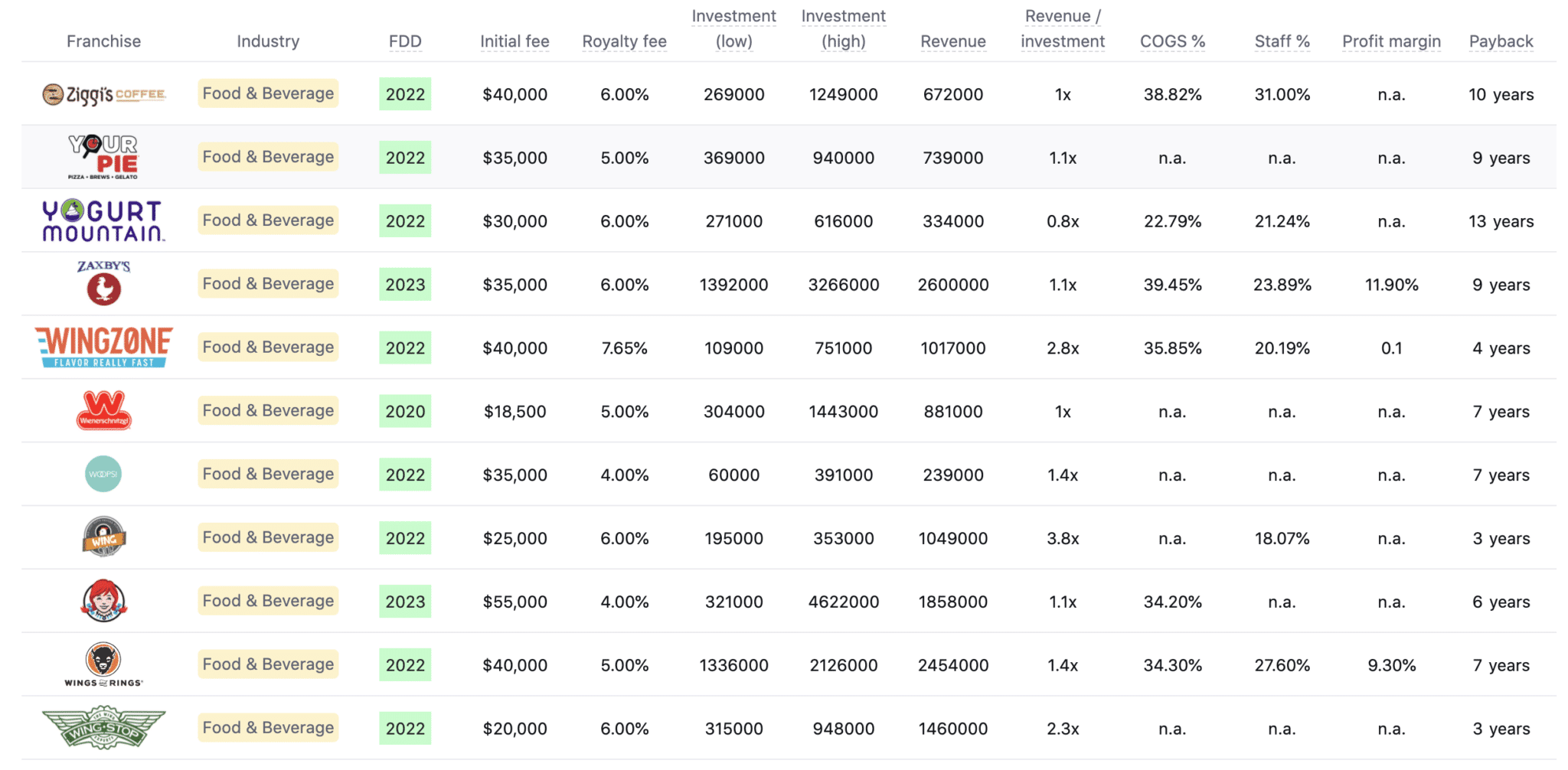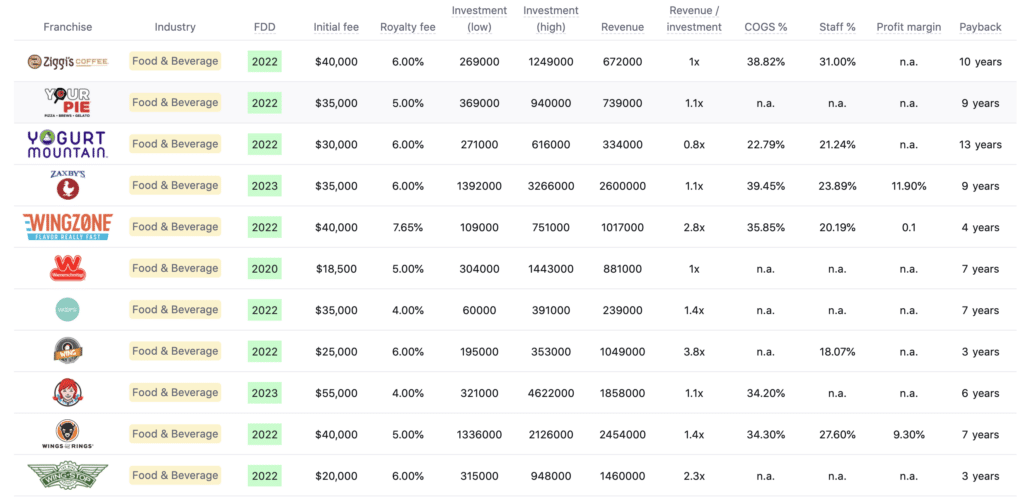 My Salon Suite franchise fees
The initial franchise fee for a My Salon Suite franchise is $50,000. In addition to the initial franchise fee, you must pay to the franchisor a royalty fee of 5.5% of revenues.
My Salon Suite franchise revenue
On average, a My Salon Suite franchise generates $450,000 in revenue per year. This is the median annual revenue of 171 franchised salons operating in 2022. (+11.4% revenue growth vs 2021)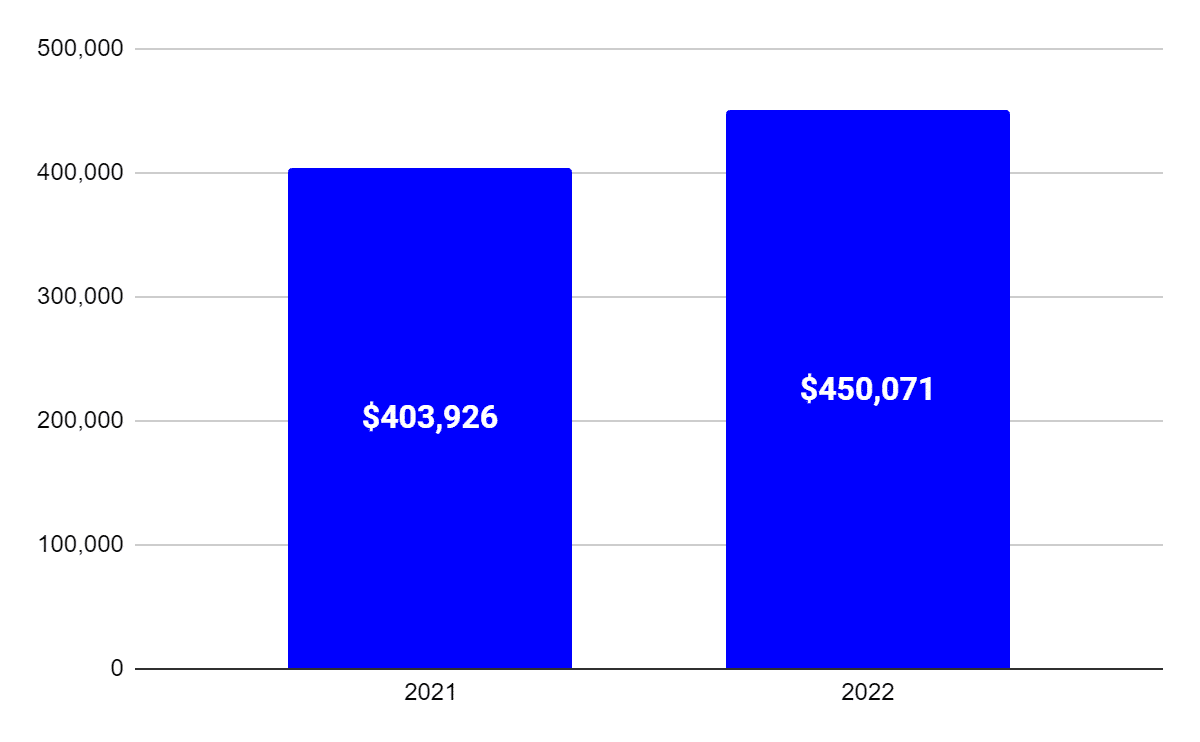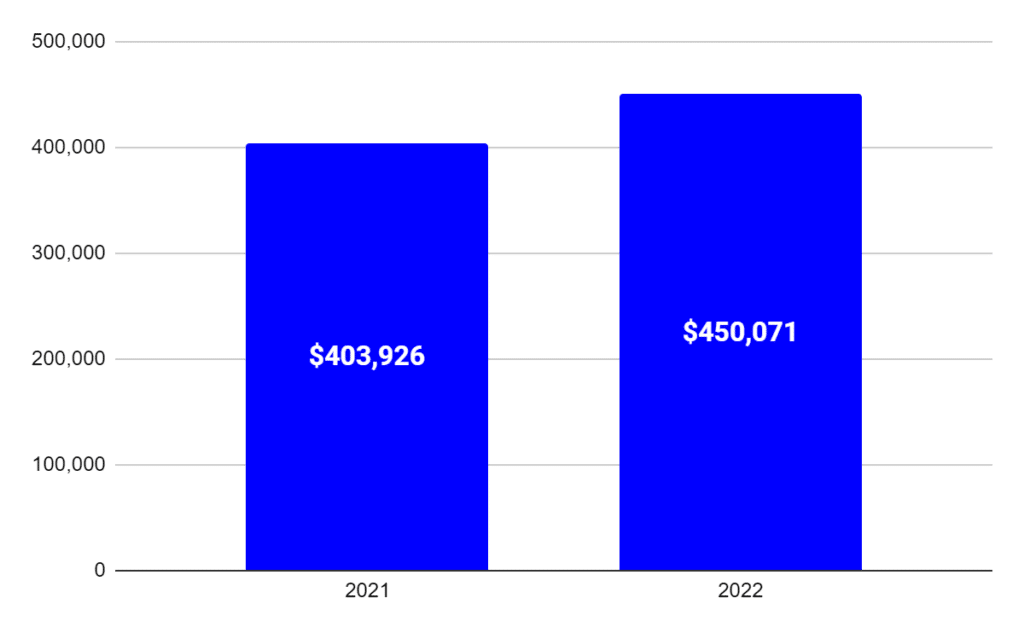 That's also $82 revenue per square foot on average (the average salon measures 5,400 square feet).
My Salon Suite franchise profits
Surprisingly, the franchisor provides a simplified profit and loss for its franchised suites in its FDD, yet excludes any staff costs. This explains why My Salon Suite discloses a EBITDA margin of 46% on average for its franchises..!
This is a great example of a Franchise Disclosure Document where you must read between the lines.
Now, factoring staff costs (which we assume at 30% of revenues in this case, see below), we estimate that a My Salon Suite makes about $75,000 in profits per year.
That's a 17% profit margin (EBITDA margin) unlike the 43% 'profit margin' presented by the franchisor, more realistic yet less impressive.
| Profit and loss | Amount | % revenue | Source |
| --- | --- | --- | --- |
| Revenue | $450,071 | 100% | as per FDD |
| Rent | $(139,072) | 30.9% | as per FDD |
| Royalty fee | $(24,754) | 5.5% | as per FDD |
| Other operating costs | $(76,962) | 17.1% | as per FDD |
| EBITDA | $209,283 | 46.5% | |
| Staff costs | $(135,000)* | 30.0% | assumption |
| Adjusted EBITDA | $74,283 | 16.5% | |
* assuming 4 full time employees at ~$35,000 p.a. on average (~30% revenue)
Find the best franchise
Compare My Salon Suite vs. 1,000+ franchises on franchiseindx.com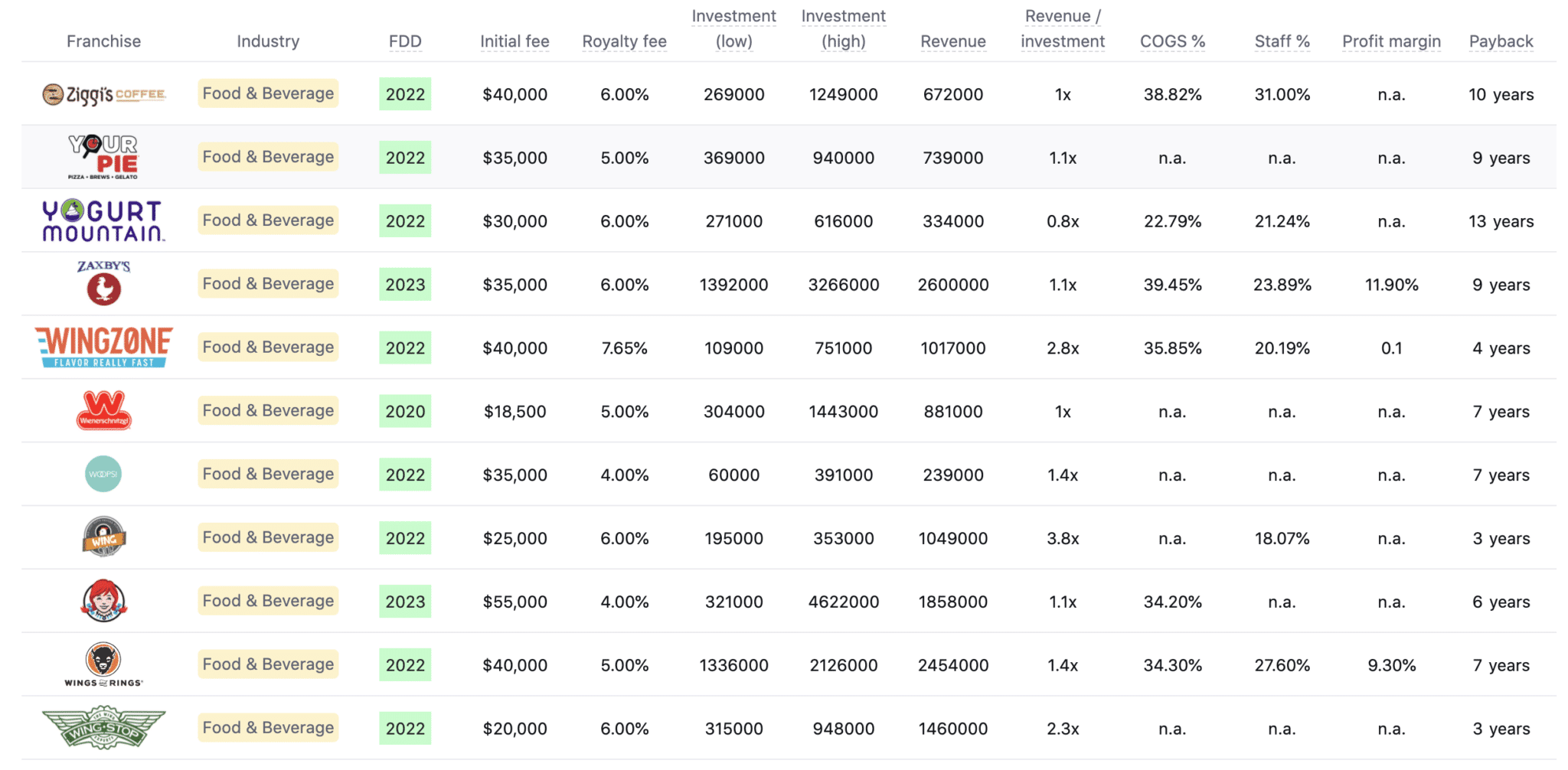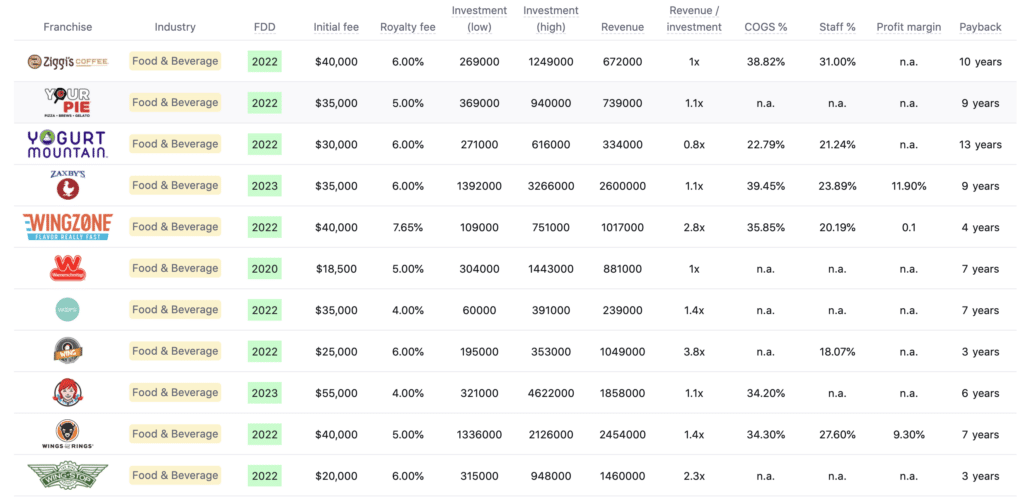 Disclaimer
Disclaimer: This content has been made for informational and educational purposes only. We do not make any representation or warranties with respect to the accuracy, applicability, fitness, or completeness of the information presented in the article. You should not construe any such information or other material as legal, tax, investment, financial, or other professional advice. Nothing contained in this article constitutes a solicitation, recommendation, endorsement, advertisement, or offer to buy or sell any franchises, securities, or other financial instruments in this or in any other jurisdiction in which such solicitation or offer would be unlawful under the franchise and/or securities laws of such jurisdiction.
All content in this article is information of a general nature and does not address the detailed circumstances of any particular individual or entity. Nothing in the article constitutes professional and/or financial and/or legal advice, nor does any information in the article constitute a comprehensive or complete statement of the matters discussed or the law relating thereto. You alone assume the sole responsibility of evaluating the merits and risks associated with the use of any information or other content in this article before making any decisions based on such information or other content.