With more than 5,000+ restaurants globally, Papa John's is one of the most popular pizza franchises worldwide. Beyond the hype, should you really invest in a Papa John's franchise?
With average sales of $1.1 million but (only) a $353,695 investment cost, Papa John's does seem like a great franchise opportunity. In this article we're looking at the Franchise Disclosure Document of Papa John's to figure out whether this is a good investment.
More especially we will look at how much it costs and how much you can expect to make with this business. Let's dive in!
Papa John's: key figures
| | |
| --- | --- |
| Franchise fee | $25,000 |
| Royalty fee | 5.5% |
| Marketing fee | 8.0% |
| Investment (mid-point) | $353,695 |
| Average annual sales | $1,101,127 |
| Investment to sales ratio | 3.1x |
| Investment payback* | 2.1 years (very good) |
| Minimum net worth | $750,000 |
| Minimum liquid capital | $250,000 |
* using 15% net profit margin
What is a Papa John's franchise?
Papa John's is a leading American pizza chain restaurant with more than 5,000 stores globally, including in all 50 states in the US and 45 countries.
Headquartered in Louisville, Kentucky, Papa John's was founded by "Papa" John Schnatter in 1984.
It is a quick-service restaurant that primarily offers pizza and related premium foods. Initially, Papa John's employed the concept of carryout and delivery orders. However, some of its restaurants currently have tables and dining chairs.
Papa John's started selling franchises in 1985 and operates under the parent company Papa John's International, Inc.
Today, Papa John's franchise is rated as the world's third-largest pizza delivery company.
Papa John's franchise: pros and cons
Before applying to operate the Papa John's franchise, here are its benefits and pitfalls.
Pros
Proven business strategy: The Papa John's franchise has been successful and strong for over 35 years. And it has stayed true to its culture of using the finest ingredients to produce well-crusted, original pizzas that thrust them into the limelight. As a new franchisee, you are guaranteed a business model that works for your business and success.
Quality products: Papa John's is well known for its emphasis on the quality of its pizzas. It has been ranked among the top national pizza restaurants for high-quality products and customer satisfaction. This helps it stand out from the competition, and customers will identify with new franchisees who want to enjoy this quality, crispy pizza.
Global presence: Papa John's has a presence in more than 45 countries globally. The brand is highly recognizable, and new franchisees can easily market their businesses to a wider market.
Franchise assistance: The franchisor may offer franchisees applying for multiple units the opportunity to acquire restaurant equipment on a 48-month lease. This is done by signing a development franchising agreement with its affiliate, PJUSA. The lease takes a huge financial burden off the shoulders of new franchisees.
Strong brand: Papa John's brand has had steady growth and keeps growing. Having more than 5,000 restaurants means the brand has great potential for new franchises to thrive. New franchisees are assured of a reliable franchise partner trusted by customers and investors.
Solid training and support: Papa John's offers new franchisees extensive training and franchise support. They have a detailed six-to-eight-week managerial and profit-enhancing program. Franchisees, especially those without prior experience, also get access to a pool of resources, such as franchise businesses and specialists, to give them insightful ideas on how to succeed.
Passive investment: A Papa John's franchise can be a good option for an investor looking for a passive investment. It allows franchisees to be absent from the management of their businesses. As a new franchisee, you can appoint a designated franchise manager as you pursue other interests.
Cons
Competition: The pizza industry is growing very fast. As a result, Papa John's has faced stiff competition from major brands such as Pizza Hut. As a franchisee, you may not make huge profits.
Negative reputation: Although Papa John's is a popular and big brand, its reputation was negatively impacted by the remarks of its former CEO, John Schnatter in 2018 – 2019. His remarks were a challenge for new franchisees, forcing them to employ extra marketing efforts to restore their image and maintain their stability and growth.
Financing challenges: The franchisor does not offer financial assistance to its franchisees. It also does not guarantee any franchisee's note, lease, or obligation.
Expensive marketing strategy: The parent company enforces mandatory marketing for new franchisees. This means they can't source cheaper local marketing talent in their territories. Therefore, franchises must adopt the marketing strategy of the parent company, which affects their profitability.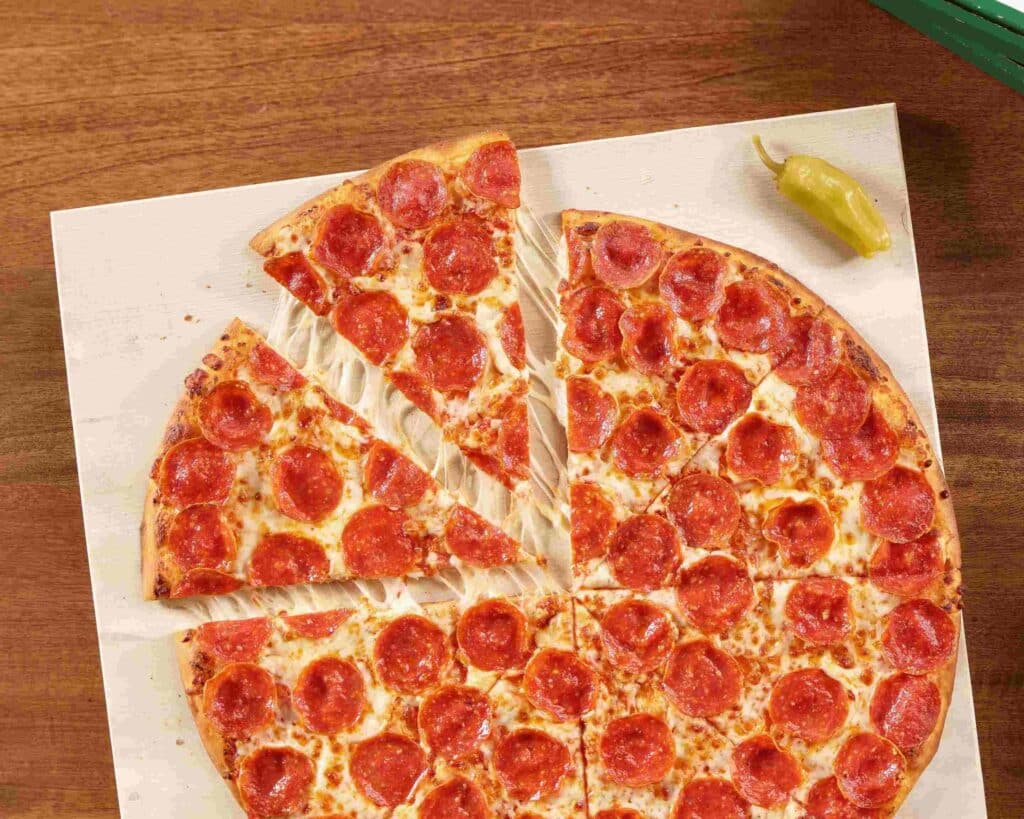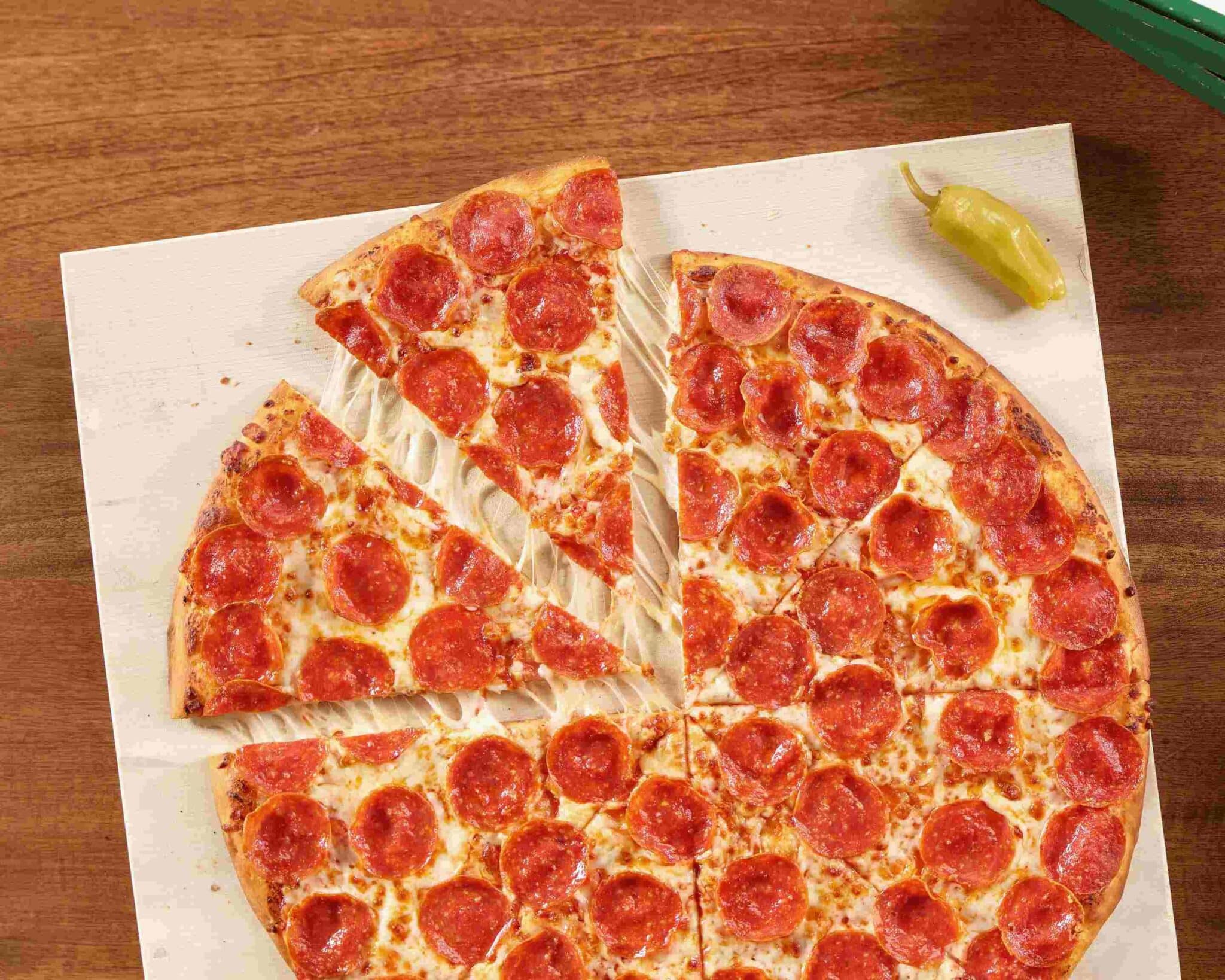 How much does a Papa John's franchise cost?
You need to invest $353,695 to open a Papa John's franchise. The investment includes an initial franchise fee of either $5,000 or $25,000, depending on the type of restaurant.
The total investment also can vary as it is an estimated average of both standard and non-traditional restaurants. For example, you would invest more for a standard restaurant:
This investment amount includes everything a restaurant needs at the beginning. It is the accumulation of costs like leasehold improvements, professional fees, signage, opening inventory, training expenses, first month's rent, insurance, additional funds for 3 months as the cover of losses, etc.
Here's a summary of the various costs you should pay:
| Expense | Standard restaurant | Non-standard restaurant |
| --- | --- | --- |
| Initial franchise fee | $25,000 | $5,000 |
| Formation costs | $424,030 | $161,610 |
| Advertising | $6,500 | $6,500 |
| Operating expenses | $39,000 | $39,750 |
| Total | $494,530 | $212,860 |
How much revenues does a Papa John's franchise generate?
On average, a Papa John's franchise makes $1,101,127 in sales a year.
This figure is the median sales of only traditional franchised restaurants operated in 2021 in the US. As you can see, sales can vary depending on many factors; for example, your location, population of the area, competitors in the area, etc.
According to the latest FDD, in 2021 the store with the highest sales was 8x times higher vs. the restaurant with the lowest sales:
How profitable is a Papa John's franchise?
Luckily, Papa John's is one of the few franchises that provides a lot of financial information in its Franchise Disclosure Document, including COGS and labor costs as % of sales. This, in turn, allows us to estimate the profits Papa John's franchises make on average.
As per our analysis, a Papa John's franchisee makes $329,165 in profits per year. This corresponds to an adjusted EBITDA margin of 30%.
Note that this only includes COGS, labor costs, rent and royalty and marketing fees. As such, this $329,165 isn't the take-home pay of a franchisee. Instead, the real profits a franchisee makes are the dividends, and for that we need to estimate net profits (which the FDD doesn't disclose, more on that below).
| Profit-and-loss | Amount ($) | As % of sales |
| --- | --- | --- |
| Sales | $1,101,127 | 100% |
| COGS | $(311,619) | 28.3% |
| Labor | $(284,091) | 25.8% |
| Rent | $(27,600) | as per FDD |
| Royalty fees | $(148,652) | 13.5% |
| Adjusted EBITDA | $329,165 | 30% |
* industry average
Is a Papa John's franchise a good investment?
In order for us to assess whether Papa John's is a good franchise investment, we need to look at the payback period: the time it takes for a franchisee to recoup her/his original investment.
We know that the investment cost for a Papa John's franchise is $353,695 on average. For profits instead, we will use Net income. Assuming 15% net profit margin, the payback period is 2.1 years, which is excellent. Indeed, anything below 3 is considered excellent.
In other words, if you would invest to open a Papa John's franchise, it would take you (only) 2.1 years to reimburse your original investment. This is really good. So we can safely say that Papa John's indeed is a great franchise investment from a financial perspective.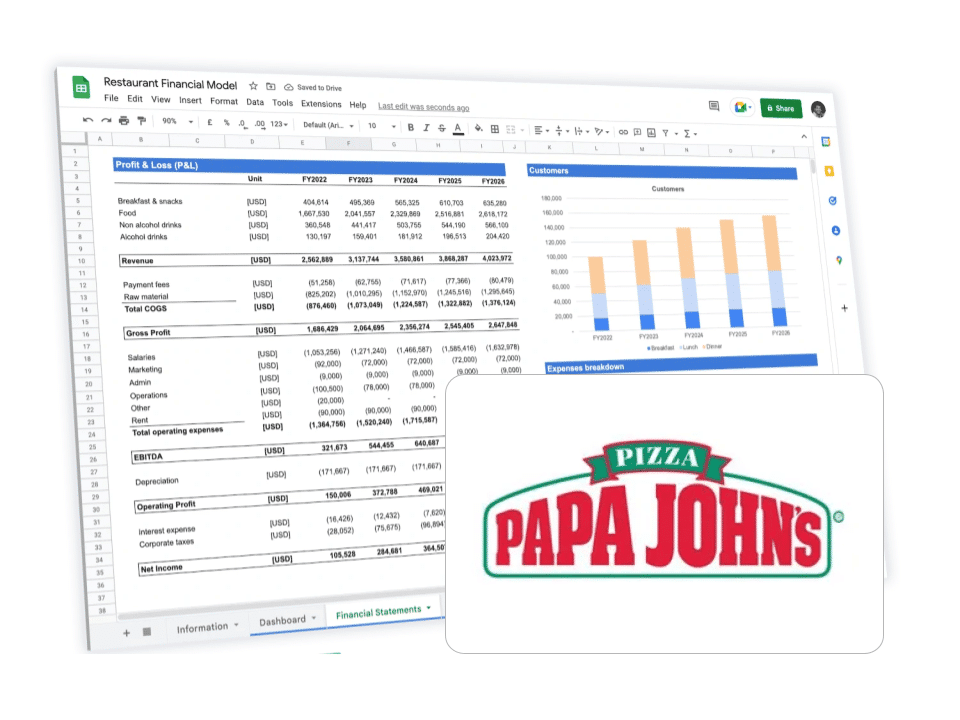 Download the Papa John's business plan and get your franchise funded
Including a 5-year financial plan built with the latest Franchise Disclosure Document numbers