Phenix Salon Suites Franchise: are Profits Worth the $900K Cost?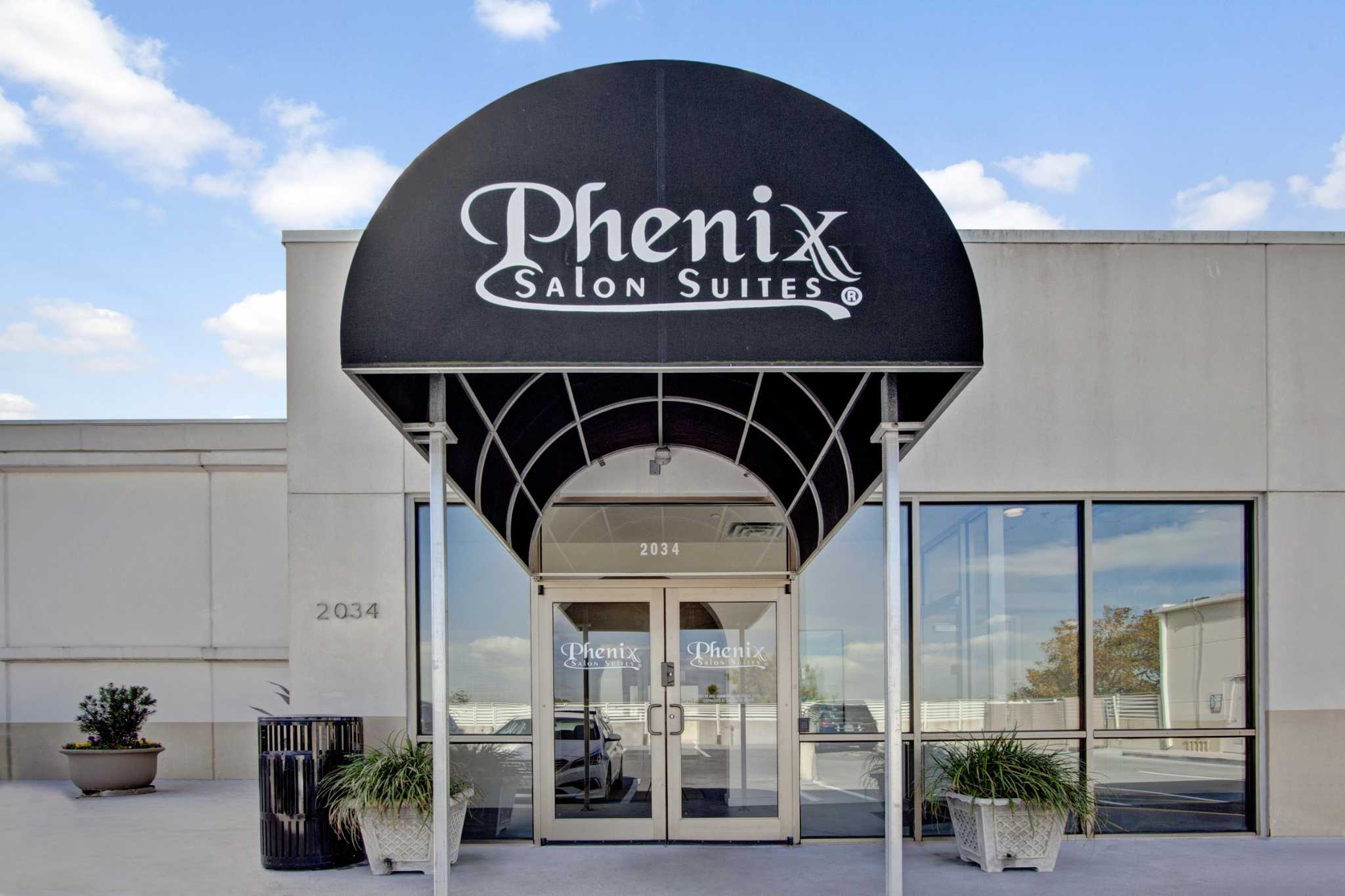 If you're considering getting into the beauty & wellness franchise industry, you must have come across Phenix Salon Suites. Indeed, the franchise has added more than 150 suites over the past 5 years and now has 334 franchised-owned locations in the US alone.
Despite strong growth, should you really invest in a Phenix Salon Suites franchise? Is this a profitable business?
At first, it seems that the investment of $900,000 (which you would have to fund from a bank or investors) is rather high vs. the annual turnover one Phenix Salon Suites franchise make ($404,000). What about profits?
In this article we are looking at Phenix Salon Suites and its latest Franchise Disclosure Document to find out how much profits you can really make with this business, and whether you should buy the franchise. Let's dive in!
Key stats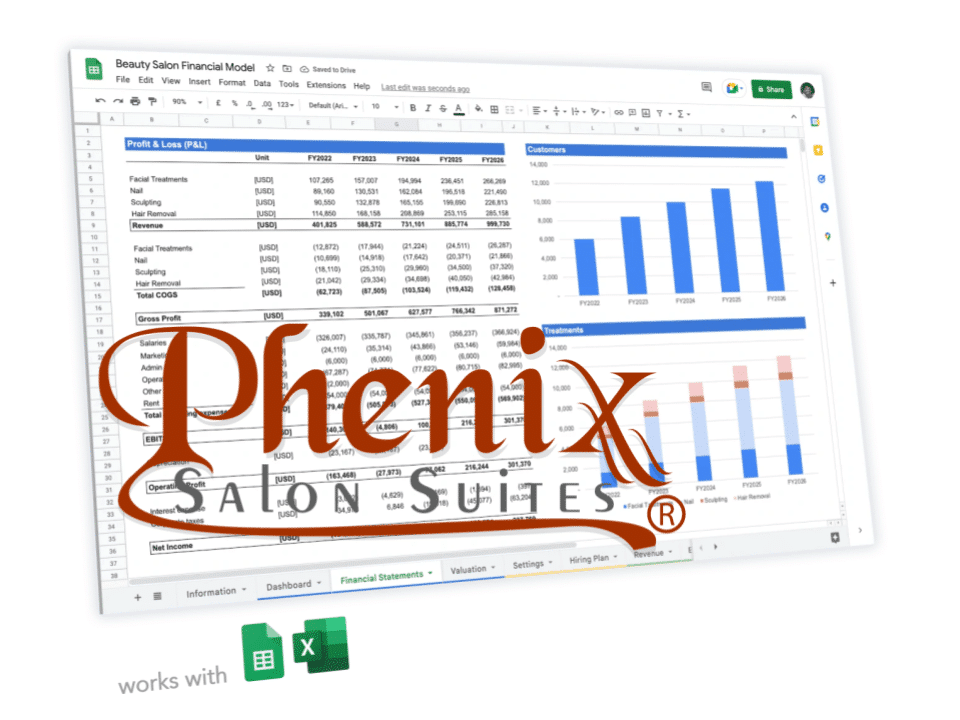 Phenix Salon Suites Franchise Business Plan
All the stats: startup costs, profits, breakeven, etc.
5-year financial projections built with the FDD

Excellent 4.8/5 based on 70 reviews
Excellent 4.8/5 based on 70 reviews

What is Phenix Salon Suites?
Phenix Salon Suites is an American chain of salon suite concepts headquartered in Encinitas, California.
It was co-founded by Gina Rivera and her husband, Jason Rivera, in 2007.
The franchise provides beautiful salon suites in a spa-like setting to lifestyle professionals such as hairdressers, makeup artists, tattoo artists, facialists, lash gurus, personal stylists, smile experts, nail artists, barbers and wax technicians.
Phenix Salon Suites began franchising in 2010 and currently has more than 341 suites, including 334 in the US.
Phenix Salon Suites franchises pros and cons
The Pros:
Semi-absentee model: The franchise presents franchisees with a semi-absentee model opportunity where they can continue with their day jobs while managing their salons. Franchisees can manage their salon suites online and using remote technology.
Flexible hours: The franchise can be run part-time, which gives the franchisee freedom to choose their working hours. It gives them a good work-life balance and time to plan their growth.
Limited staff and inventory A Phenix franchise calls for small staff and inventory requirements as it can be managed by one front office staff member. Franchisees can get started quickly with fewer staff expenses and improve their profits.
Comprehensive training: The brand offers its franchisees a detailed training program to equip them with the basics of its business concept, operations, hiring and training staff and to help them carry out a successful grand opening.
Simple buildout design: Phenix Salon Suites utilizes a footprint of 2000–7500 sq. ft. Franchisees can make the most of the available real estate opportunities and can fit into any market, including strip malls, freestanding units and anchors.
Site selection and construction: The franchisor provides its franchisees with dedicated real estate directors, proprietary real estate technology and market demographics to identify a suitable location for their salon suites. In addition, it helps them with the lease negotiations to minimize the build-out costs.
Third-party financing: The franchisor provides its franchisees with third-party financing through third-party partnerships for the startup, development and ongoing fees.
Marketing and sales: The brand provides its franchisees with marketing and advertising tools and resources to attract beauty professionals to their locations. Franchisees can leverage the growing boutique salon suites concept, national and regional media, turnkey online and social media campaigns and personalized location promotions to reach a large audience.
The cons:
No exclusive territory: The franchisor does not grant its franchisees the right to work in a protected area. Franchisees may face competition from franchises authorized by the parent company or from brands and channels it controls.
Not a home-based business: The franchise cannot be run from a mobile unit or a home. Franchisees must have fixed office space, a warehouse, or a retail facility to operate from.
Competition: The brand faces competition from other brands, such as Sola Salon Studios.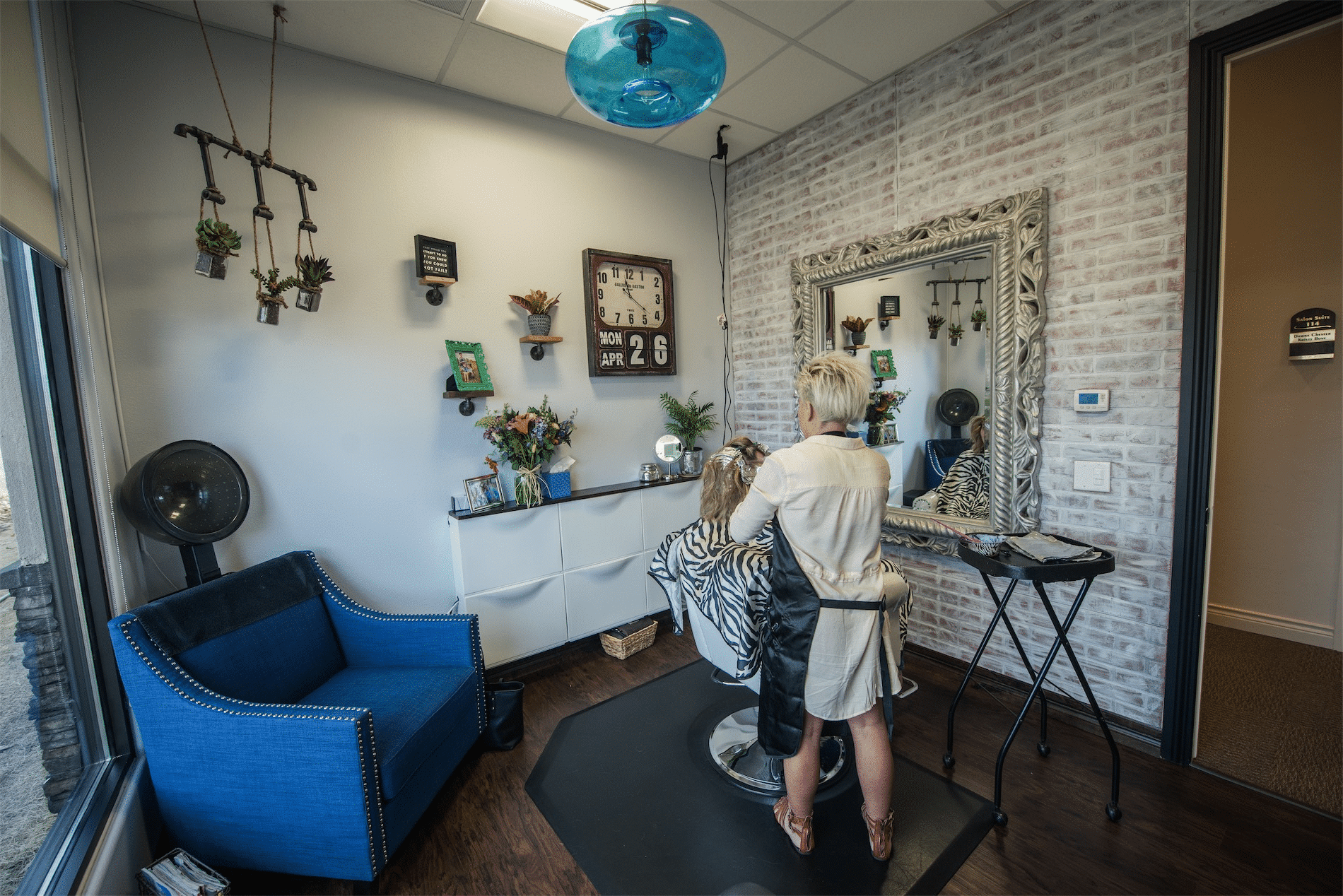 How much does a Phenix Salon Suites franchise cost?
You would need to invest around $898,900 to open a new Phenix Salon Suites franchise on average. This amount is on the higher end compared to other salon franchises ($450,000 as per our salon franchises benchmarks).
The investment is an average that depends on factors like the salon's location, its size, etc. Generally, the investment ranges between $632,346 and $1,165,275 (Franchise Disclosure Document 2022).
Phenix Salon Suites startup costs
The investment covers all the startup costs you may need to start a salon. In addition to an initial franchise fee of $52,500 which you must pay to the franchisor, the investment also covers:
Formation Costs: training expenses, leasehold improvements, construction management, equipment, furniture, interior and exterior sign, computer system, POS system, TV, permits, business licenses, mechanical and engineering plans, etc.
Initial Marketing: initial marketing, meet and greet event
Operating Costs: initial inventory and supplies, lease deposit (3 months), insurance, utility deposits, working capital for the first 3 months, etc.
| Type of Expenditure | Low | High |
| --- | --- | --- |
| Initial Franchise Fee | $52,500 | $52,500 |
| Formation Costs | $718,620 | $1,404,370 |
| Initial Marketing | $10,000 | $42,500 |
| Operating Costs | $21,226 | $145,905 |
| Total | $802,346 | $1,645,275 |
| Landlord contribution | (170,000) | (480,000) |
| Adjusted Total | $632,346 | $1,165,275 |
Source: Franchise Disclosure Document 2022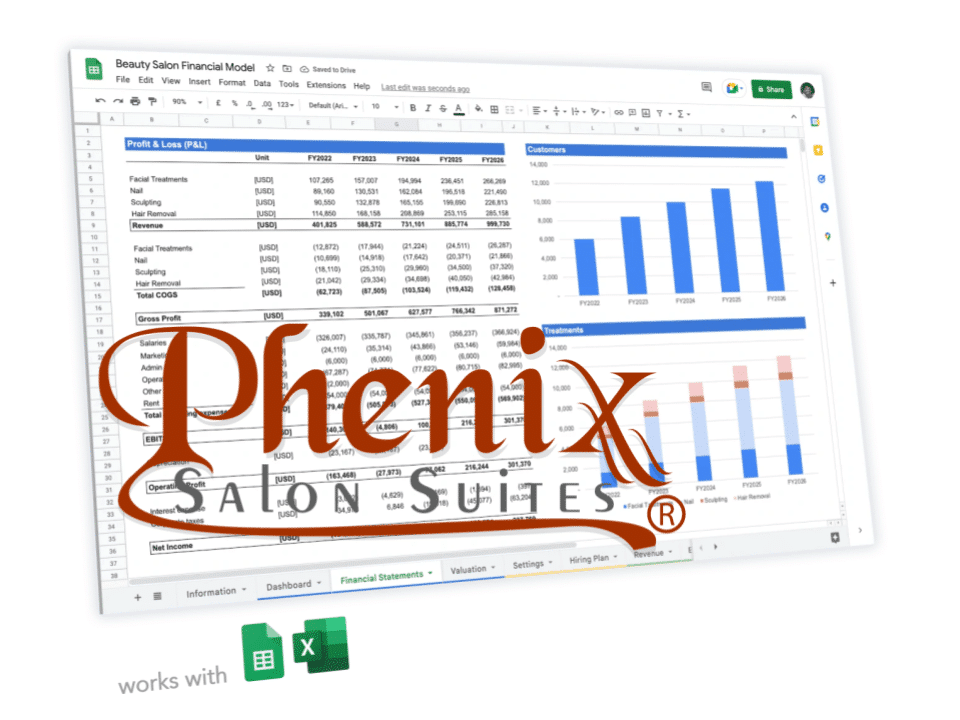 Phenix Salon Suites Franchise Business Plan
All the stats: startup costs, profits, breakeven, etc.
5-year financial projections built with the FDD

Excellent 4.8/5 based on 70 reviews
Excellent 4.8/5 based on 70 reviews

What is the revenue of a Phenix Salon Suite?
On average, a Phenix Salon Suites franchise generates about $404,200 in revenue per year.
This is the annual median sales of 100 franchised suites operating in 2021 as disclosed in the FDD. Phenix Salon Suites have recovered from their 2020 lows (+33% year-on-year revenue growth).
Although there were a total of 308 franchises at the end of 2021, Phenix Salon Suites discloses revenue information for 100 franchises only in its Item 19 section.
In 2021, most of the franchises (59% to be exact) made between $300,000 to $500,000 in annual revenue. The top 20% reached $500,000+ whereas only 2% were in less than $200,000 per year.
How profitable is a Phenix Salon Suites franchise?
Even though Phenix Salon Suites does not provide any detailed cost information for its franchised-owned suites, the franchisor does provide an adjusted EBITDA figure in the Item 19 of its Franchise Disclosure Document instead which we have provided below.
| | Revenue | Adjusted EBITDA | Adj. EBITDA margin |
| --- | --- | --- | --- |
| Median | $404,201 | $131,248 | 32.5% |
| Average | $420,632 | $140,450 | 33.4% |
| Highest | $826,359 | $522,837 | 63.3% |
| Lowest | $167,453 | $(38,134) | (22.8)% |
Based on 283 out of the 308 franchised-owned suites as of 2021
Source: Franchise Disclosure Document 2022
Also note that this adjusted EBITDA excludes the royalty fees the franchisees must pay to the franchisor (around 6-7% of revenues).
Now, if we were to deduct them from this number, the EBITDA margin would be around 26-27% of revenues instead.
As such, it's safe to say that Phenix Salon Suite is a profitable franchise: it has a profit margin (EBITDA margin) of 26-27% on average, in line with our salon franchises benchmark (~25%).
Should you invest in a Phenix Salon Suite?
Even though Phenix Salon Suite is a profitable franchise (based on the numbers presented in the FDD), the reality is different when we compare profits to the estimated investment.
Indeed, a Phenix Salon Suite cost on average $900,000 to franchisees: they must fund these startup costs via a loan, investors and their own funds.
The problem with Phenix Salon Suites is that the investment you would have to pay for is much higher than the profits. Assuming a 15% net profit margin, we found that Phenix Salon Suite has a 15 years payback, rather mediocre for a salon franchise.
Yet, keep in mind this is purely an estimate based on the average performance of the franchises as presented in the FDD. In any case, you should also consult with franchisees to assess their own performance and follow their advice before you invest in a franchise.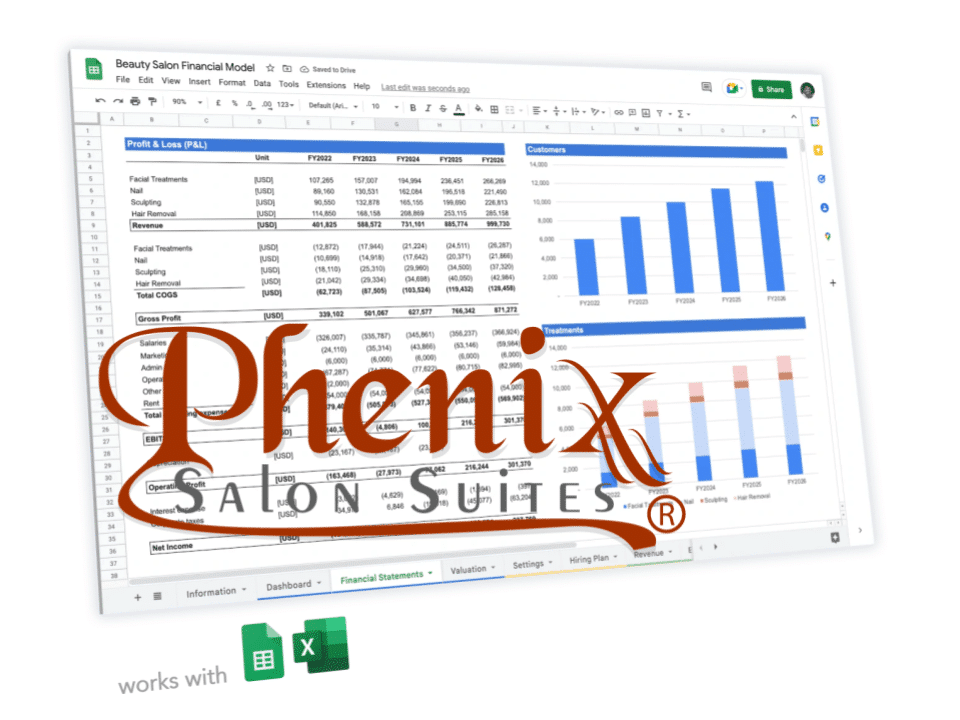 Phenix Salon Suites Franchise Business Plan
All the stats: startup costs, profits, breakeven, etc.
5-year financial projections built with the FDD

Excellent 4.8/5 based on 70 reviews
Excellent 4.8/5 based on 70 reviews

Disclaimer: This content has been made for informational and educational purposes only. We do not make any representation or warranties with respect to the accuracy, applicability, fitness, or completeness of the information presented in the article. You should not construe any such information or other material as legal, tax, investment, financial, or other professional advice. Nothing contained in this article constitutes a solicitation, recommendation, endorsement, advertisement, or offer to buy or sell any franchises, securities, or other financial instruments in this or in any other jurisdiction in which such solicitation or offer would be unlawful under the franchise and/or securities laws of such jurisdiction.
All content in this article is information of a general nature and does not address the detailed circumstances of any particular individual or entity. Nothing in the article constitutes professional and/or financial and/or legal advice, nor does any information in the article constitute a comprehensive or complete statement of the matters discussed or the law relating thereto. You alone assume the sole responsibility of evaluating the merits and risks associated with the use of any information or other content in this article before making any decisions based on such information or other content.