Pizza Guys Franchise AUV, Costs & Stats (2023)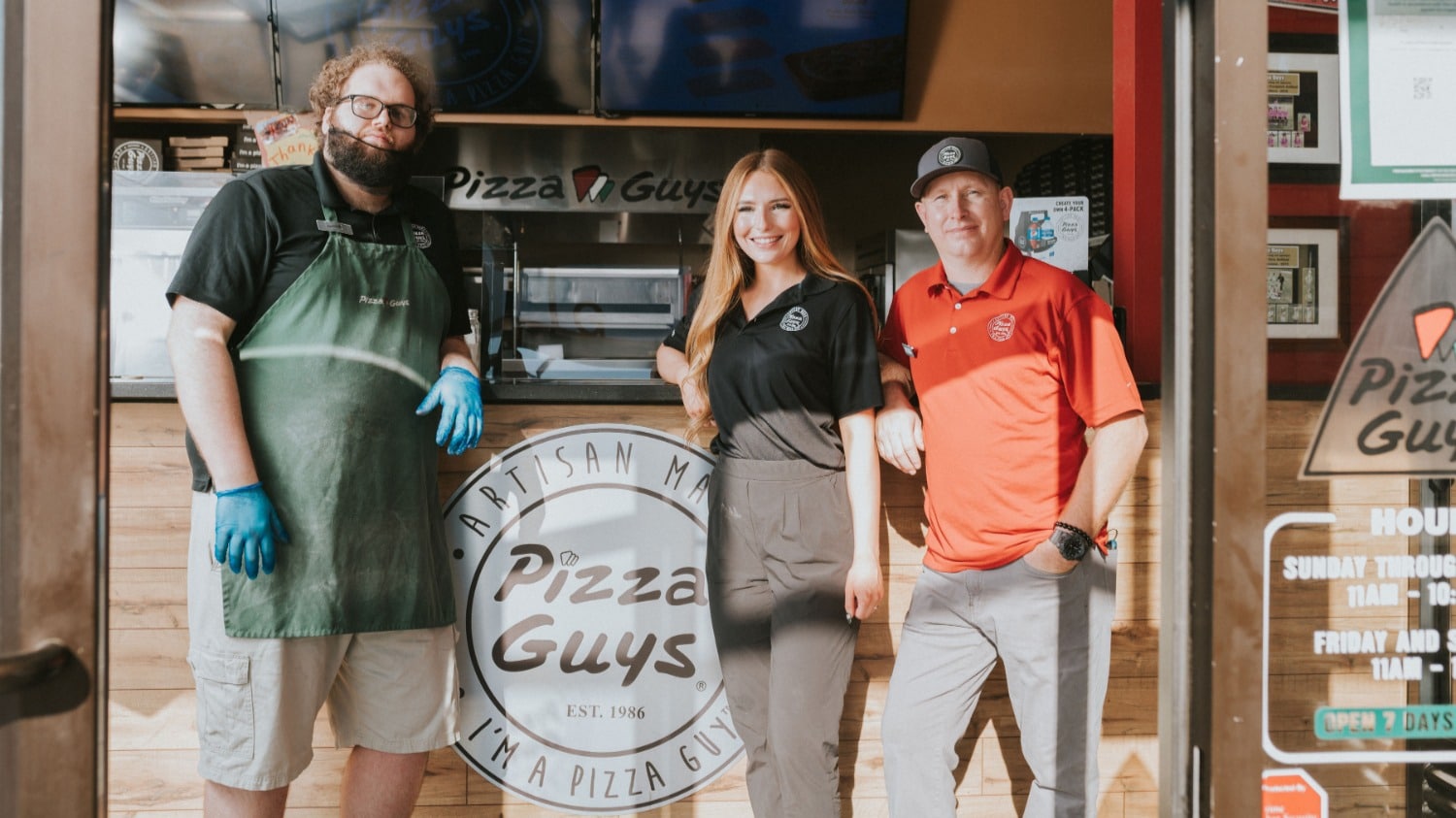 Pizza Guys is a franchise that has been offering quality pizza and outstanding customer service since 1986. With over 70 locations in the US today, of which 62 are franchised-owned, Pizza Guys number of restaurants has been pretty stable over the past 10 years.
But what does the Franchise Disclosure Document says about owning a Pizza Guys franchise? With so many pizza franchises to choose from, should you buy a Pizza Guys franchise?
With an initial investment of $152,000 yet an Average Unit Volume of $962,000, Pizza Guys does seem like a very profitable franchise. Is it really?
In this article, we will be looking at the financial data of Pizza Guys from its latest FDD, including the initial investment cost and the revenue potential. Let's dive in!
Key stats
| | |
| --- | --- |
| Franchise fee | $25,000 |
| Royalty fee | 5.0% |
| Marketing fee | 6.0% |
| Investment (mid-point) | $152,000 |
| Average sales | $962,000 |
| Sales to investment ratio | 6.3x |
| Payback period | 2 years |
| Minimum net worth | $200,000 |
| Minimum liquid capital | $125,000 |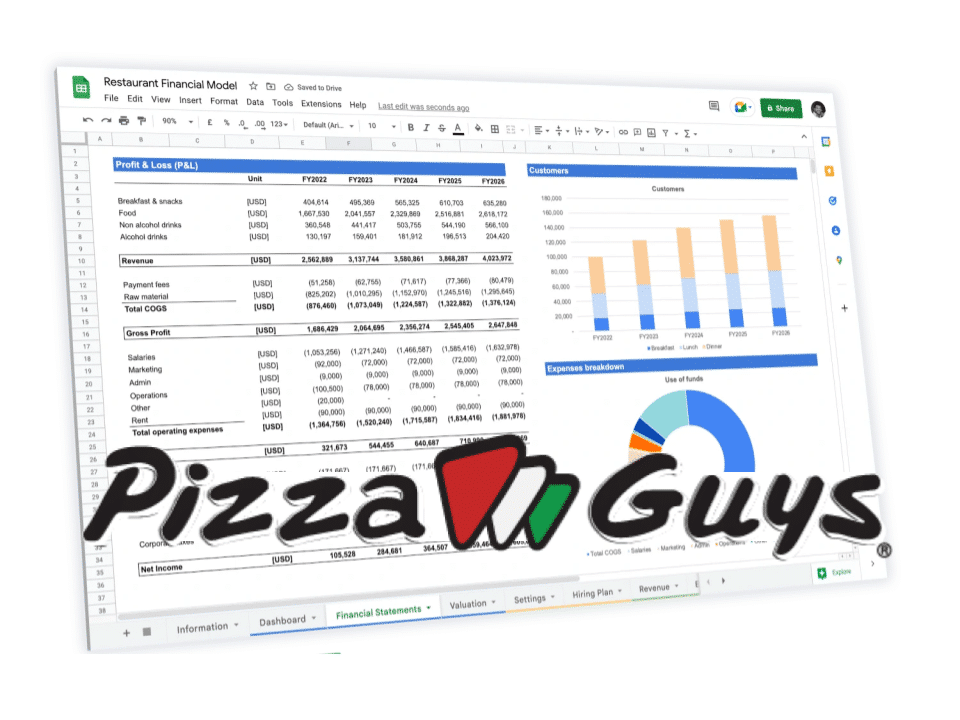 Pizza Guys Franchise Business Plan
All the stats: startup costs, profits, breakeven, etc.
5-year financial projections built with the FDD

Excellent 4.8/5 based on 70 reviews
Excellent 4.8/5 based on 70 reviews

About Pizza Guys
Pizza Guys is a fast-food franchise known for its delicious pizzas, wings, salads, and sides. The company was founded in 1986 by Shahpour Nejad and Reza Kalantari in California, and is currently headquartered in Sacramento, California.
Pizza Guys started franchising in 1994, and since then, the brand has grown to become a popular choice for consumers looking for quality pizza at affordable prices.
As of 2021, there are over 70 Pizza Guys restaurants in California, Oregon, and Nevada, with the majority of these locations being franchised.
Of those 70 locations, around 60 are franchised, highlighting Pizza Guys' commitment to its franchising model.
The brand has been known for its community involvement, such as sponsoring local sports teams and events. Pizza Guys also offers online ordering and delivery services to make it easy for customers to enjoy their favorite pizzas from the comfort of their homes.
How much does a Pizza Guys franchise cost?
On average, you may need to invest around $152,000 to open a Pizza Guys franchise.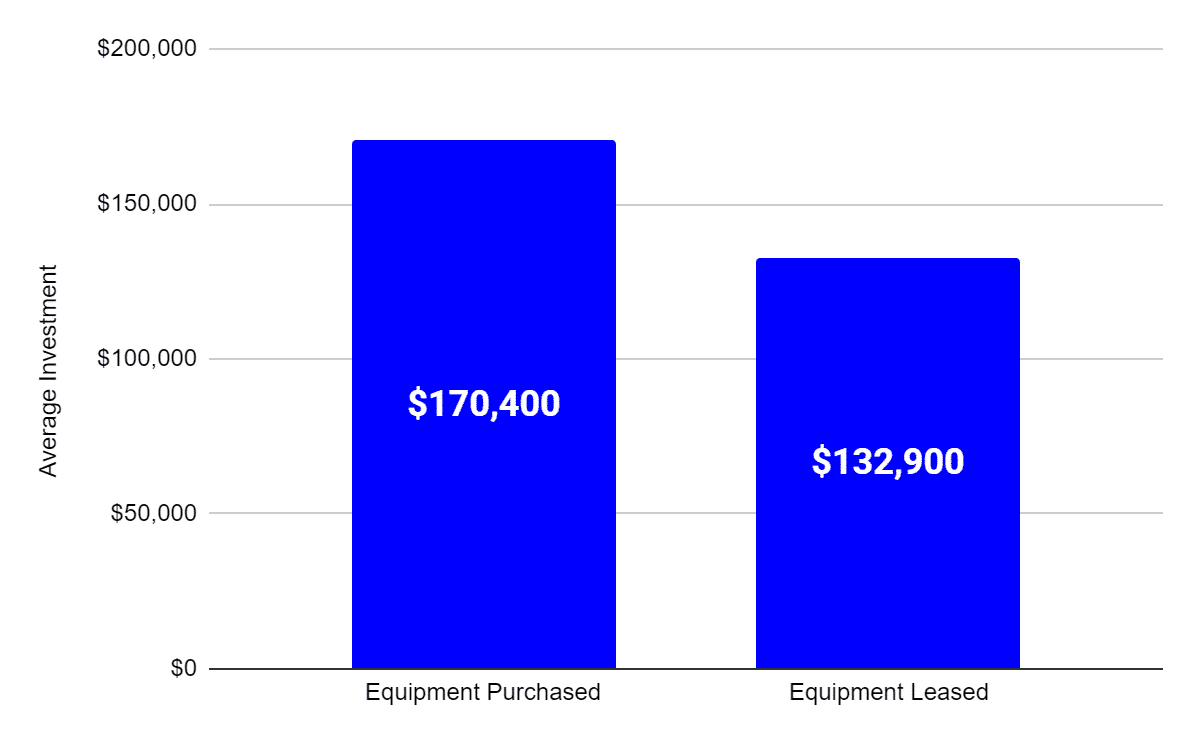 Startup costs
Here's the full breakdown of costs:
| Type of Expenditure | Low | High |
| --- | --- | --- |
| Initial Franchise Fee | $25,000 | $25,000 |
| Formation Costs | $19,000 | $201,400 |
| Initial Marketing | $8,000 | $15,000 |
| Operating Costs | $16,300 | $21,100 |
| Total | $68,300 | $262,500 |
Source: Franchise Disclosure Document 2021
What is the Pizza Guys franchise fee?
The initial franchise fee for a Pizza Guys franchise is $25,000
In addition to the initial franchise fee, you must pay to the franchisor a royalty fee of 5.0% of revenues, as well as a variable marketing fee of 6.0% of revenues.
What is the turnover of a Pizza Guys franchise?
On average, a Pizza Guys franchise generates $962,000 in revenue per year.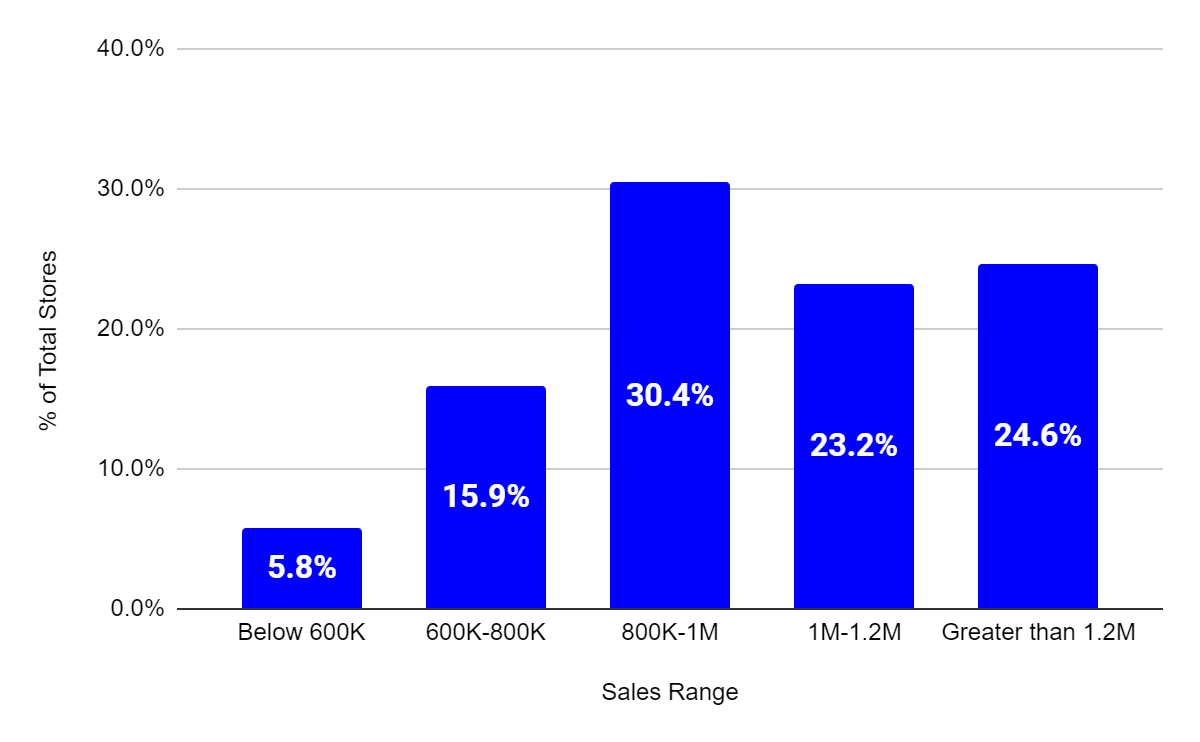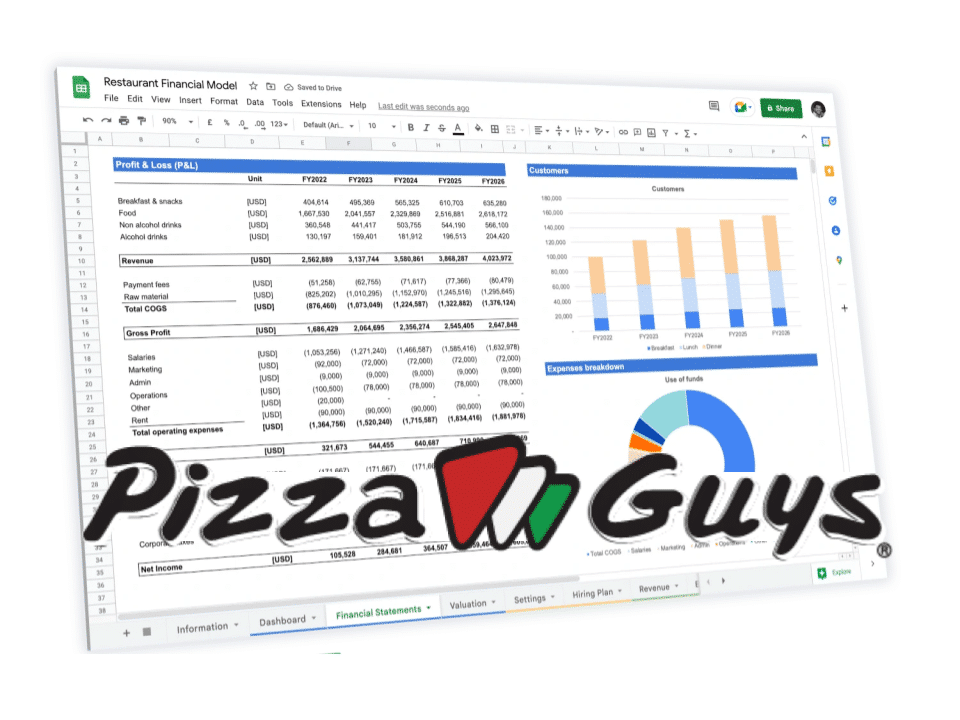 Pizza Guys Franchise Business Plan
All the stats: startup costs, profits, breakeven, etc.
5-year financial projections built with the FDD

Excellent 4.8/5 based on 70 reviews
Excellent 4.8/5 based on 70 reviews

Disclaimer: This content has been made for informational and educational purposes only. We do not make any representation or warranties with respect to the accuracy, applicability, fitness, or completeness of the information presented in the article. You should not construe any such information or other material as legal, tax, investment, financial, or other professional advice. Nothing contained in this article constitutes a solicitation, recommendation, endorsement, advertisement, or offer to buy or sell any franchises, securities, or other financial instruments in this or in any other jurisdiction in which such solicitation or offer would be unlawful under the franchise and/or securities laws of such jurisdiction.
All content in this article is information of a general nature and does not address the detailed circumstances of any particular individual or entity. Nothing in the article constitutes professional and/or financial and/or legal advice, nor does any information in the article constitute a comprehensive or complete statement of the matters discussed or the law relating thereto. You alone assume the sole responsibility of evaluating the merits and risks associated with the use of any information or other content in this article before making any decisions based on such information or other content.