PostNet Franchise Sales, Costs & Profits (2023)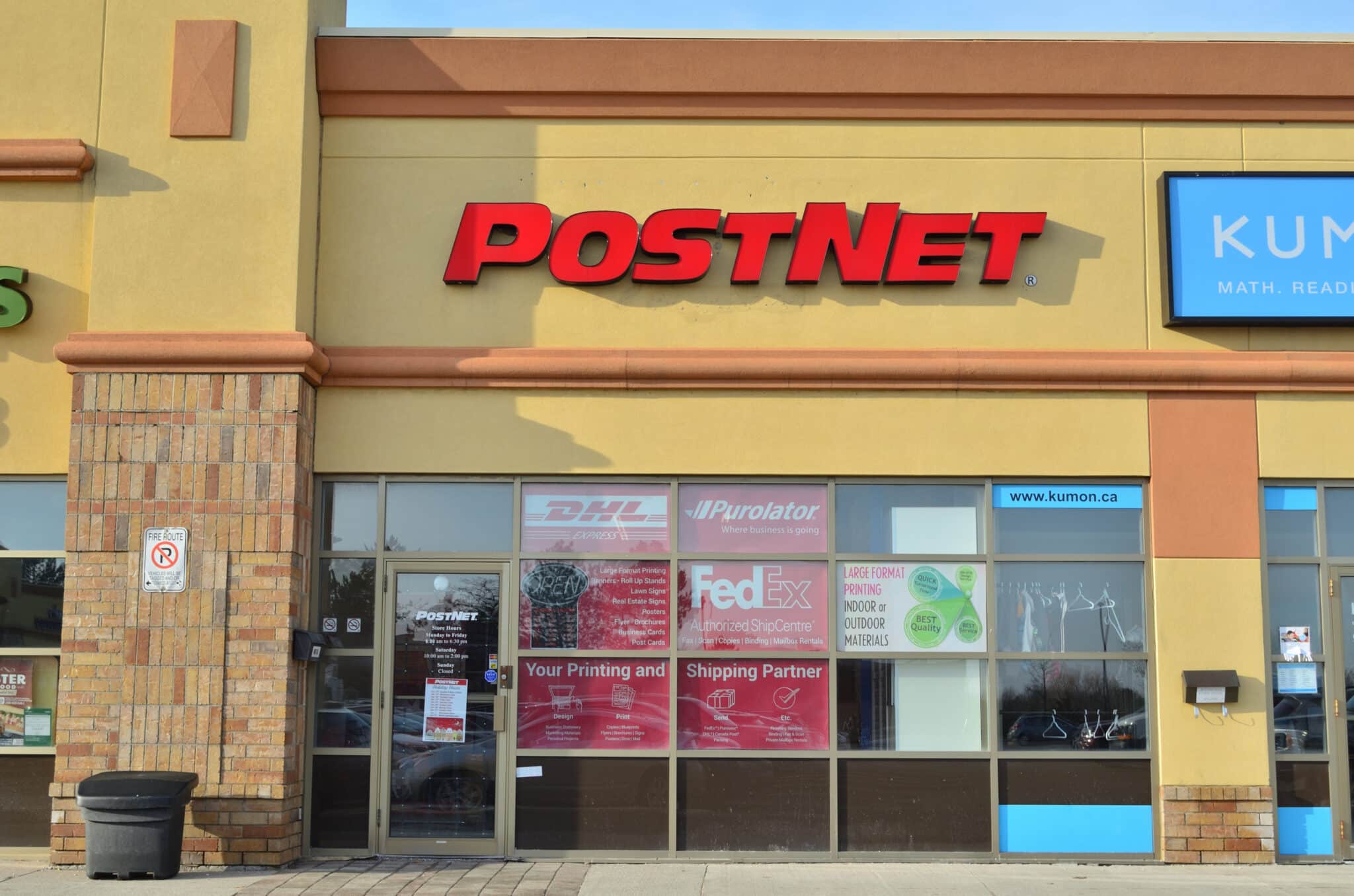 With more than 200 franchises in the US and over 660 locations globally, PostNet is one of the leading franchises in the US that offers a fully integrated printing + shipping service.
Considering the switch of printing and mailing globally to digital alternatives, is PostNet a safe business to get into in 2023? More importantly, is this a profitable franchise?
Even though the cost to set up a new PostNet is rather affordable at $228,000, the average franchise makes $352,000 in sales per year. Is this a profitable investment?
In this article we're looking at PostNet and its Franchise Disclosure Document to find out all you should know about it. Let's dive in!
Key stats
| | |
| --- | --- |
| Franchise fee | $36,750 |
| Royalty fee | 5.0% |
| Marketing fee | 7.0% |
| Investment (mid-point) | $228,000 |
| Average sales | $352,000 |
| Sales to investment ratio | 1.5x |
| Payback period | 8-10 years |
| Minimum net worth | $300,000 |
| Minimum liquid capital | $75,000 |
Source: Franchise Disclosure Document 2022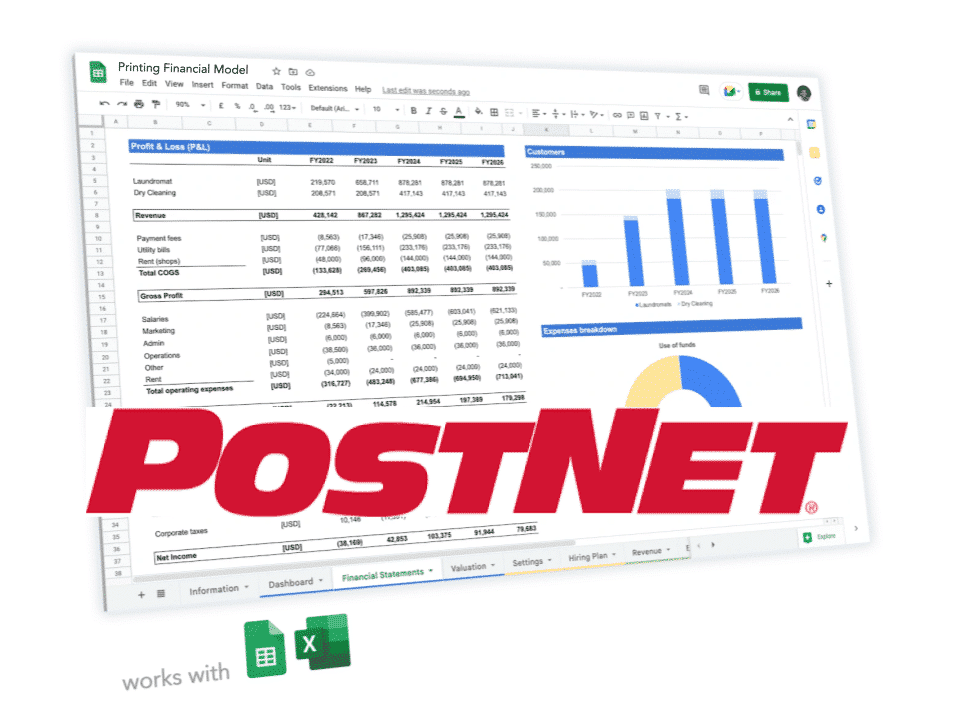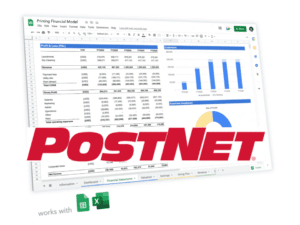 PostNet Franchise Business Plan
All the stats: startup costs, profits, breakeven, etc.
5-year financial projections built with the FDD

Excellent 4.8/5 based on 70 reviews
Excellent 4.8/5 based on 70 reviews

About PostNet
PostNet is a printing and shipping franchise whose centers provide graphic design and printing services for businesses and consumers, such as customized print, marketing and shipping.
It was founded in 1985 by Steve Greenbaum and Brian Spindel in Las Vegas, Nevada. PostNet began franchising in 1993 and by 2022 the company had opened 203 franchises in the US and 460 international locations.
In 2017, it became part of MBE International, headquartered in Lakewood City, Colorado, a giant global commerce enabler for SMBS and consumers, joining a family of 10 brands, including AlphaGraphics, with 2800 cumulative locations in 53 countries worldwide.
PostNet is recognised as a one-stop shop for professional printing and document services, graphic design, marketing services, packaging services and shipping with UPS, FedEx, DHL and the U.S. Postal Service, as well as private mailbox rental and direct mail services. It works with individually owned franchises to provide small businesses and consumers with high-quality printing and shipping solutions worldwide.
PostNet franchise pros and cons
The Pros:
Real estate and site selection: The franchisor works with franchisees to identify a suitable location for their centers and helps them with the designs and lease negotiations to lower their startup costs.
Pre-opening training: The franchisor offers its franchisees comprehensive training to prepare them to launch their centers and run their businesses successfully. The initial training consists of 40 hours of on-the-job training and 55 hours of classroom training and there may be ongoing training as the franchisor deems necessary.
Exclusive territory protection: The franchisor grants the franchisees the right to operate in a protected territory defined in the franchise agreement. As long as the franchisee complies with the agreement, the franchisor does not license any other franchise or operate a competitive business in the area.
Multi-courier options: PostNet offers its customers diversity and value through multi-carrier shipping options such as UPS, FedEx, DHL and USPS.
Third-party financing: PostNet offers its franchisees financing assistance through third-party lenders for startup costs, franchise fees, equipment and inventory and payroll.
Marketing and advertising support: The franchisor has aggressive marketing strategies to help its franchisees attract customers and boost their sales. Franchisees can leverage branding and public relations through national media, regional advertising, social media, loyalty program apps, etc.
The cons:
Not a home-based opportunity: The franchise cannot be run from home or a mobile unit. Franchisees must have a fixed office space to operate from.
No absentee ownership: The franchise does not present a passive investment opportunity. Franchisees must be actively involved in the decision-making and operations of their franchises.
Not a part-time business: Franchisees must keep their franchises open full-time for at least 40 hours per week.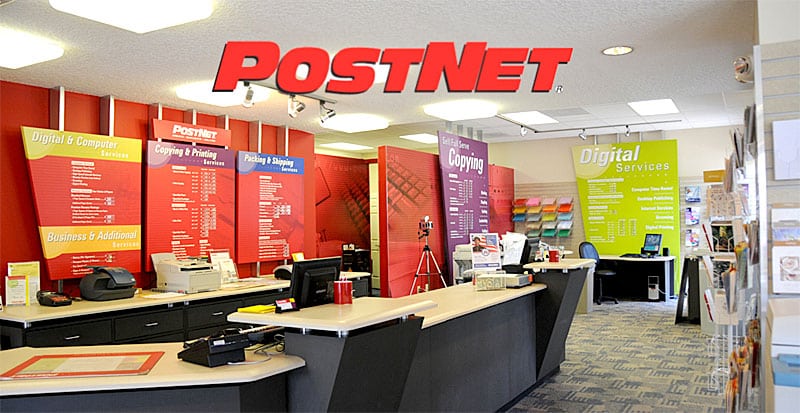 PostNet franchise costs
You would have to invest an average of $228,000 to open a PostNet franchised shop.
The investment covers all the start-up costs you may need to open a PostNet franchise business. In addition to the initial franchise fee of $37,000, the investment also covers:
Formulation costs: centre development package, security deposit fees, initial training expenses, etc.
Operating costs: lease of PostNet Center premises, equipment lease, insurance, miscellaneous pre-opening expenses, additional funds for 3 months, etc.
Startup costs
Here's the full breakdown of costs:
| Type of Expenditure | Amount |
| --- | --- |
| Initial franchise fee | $36,750 |
| Formulation costs | $119,950 – $142,850 |
| Initial Marketing fee | $10,000 |
| Operating costs | $36,217 – $63,250 |
| Total | $202,917- $252,850 |
Source: Franchise Disclosure Document 2022
PostNet franchise fees
The initial franchise fee for a PostNet franchise is $36,750
In addition to the initial franchise fee, you must pay to the franchisor a royalty fee of 5.0% of revenues, as well as a variable marketing fee of 7.0% of revenues.
PostNet franchise revenue
On average, a PostNet franchise makes $352,000 in sales per year.
This number is the average sales per franchise center for 176 of the 193 franchised centers that operated in all of 2021. Here's the breakdown by sales tranche (from the top 10% to the bottom 10% of franchised shops):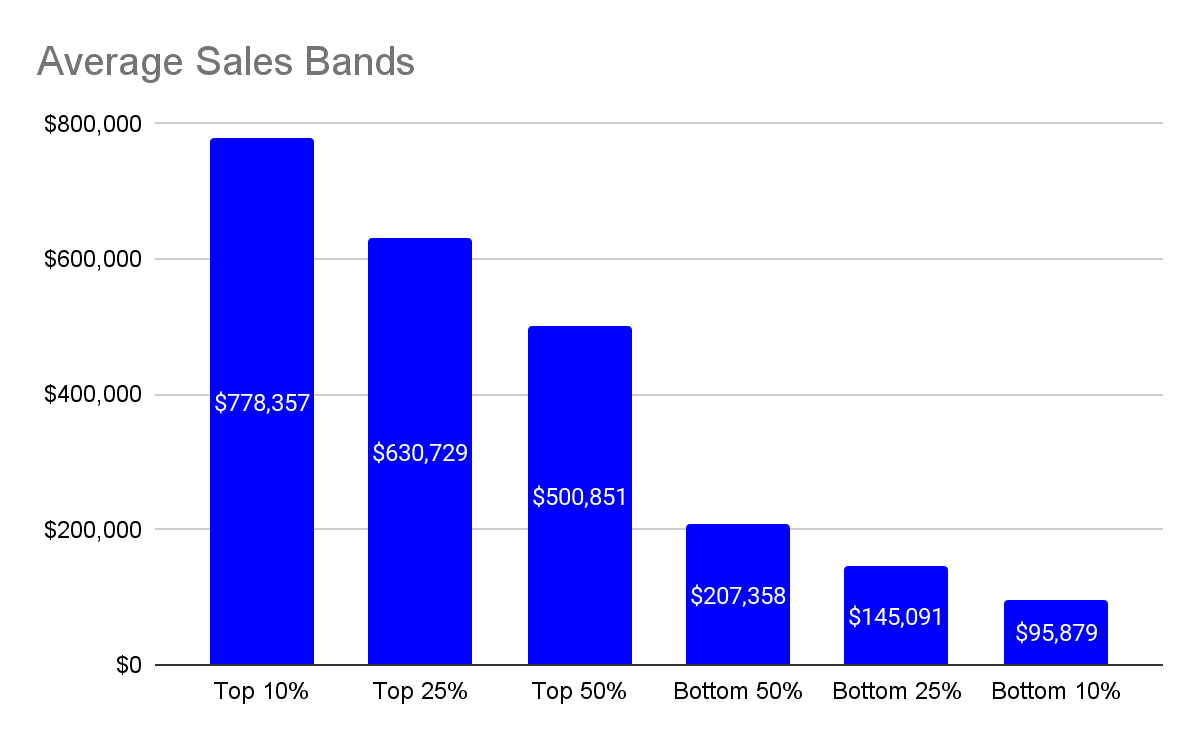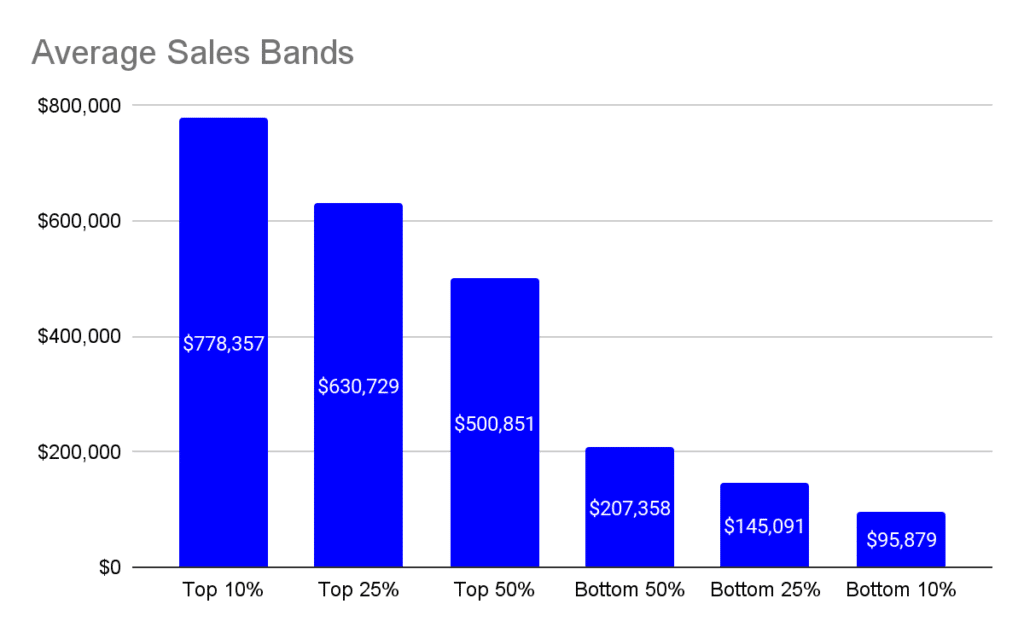 PostNet franchise profits
We estimate that a PostNet franchise makes $37,000 in profits per year on average (6% EBITDA margin).
Of course, this is purely an average, as revenues vary significantly from one franchise to another as we just saw. For example, if your franchise is in the top 10% instead ($778,000) we estimate you would make about $145,000 in profits instead per year (19% EBITDA margin).
Note that these are purely estimates: indeed PostNet does not provide any detailed information in its FDD as far as costs. Instead, we had to make assumptions by using industry averages (similar printing shop franchises) as well as our own assumptions as shown below.
| Profit and loss | Amount | % revenue | Source |
| --- | --- | --- | --- |
| Revenue | $352,421 | 100% | as per FDD |
| COGS | $(101,850) | 29% | industry average* |
| Gross Profit | $250,571 | 71% | |
| Staff | $(126,167) | 36% | industry average* |
| Royalties | $(17,621) | 5% | as per FDD |
| Other OpEx** | $(70,484) | 20% | assumption |
| EBITDA | $36,299 | 6% | |
* printing franchises (AlphaGraphics, FASTSigns, etc.)
** General & administrative expenses, marketing (including 1% marketing fee)
Is PostNet a good franchise investment?
If we compare the initial investment of $228,000 you would have to fund as the franchisor vs. the expected profits of the business, we find that, on average, PostNet has a 8 to 10 years payback.
In other words, you would need to wait 8 to 10 years on average to repay the initial investment cost by using the profits generated by the business itself.
Whilst not necessarily the best (a 8-10 years payback is higher than similar franchises), note that these numbers are estimates (again, the PostNet FDD isn't very detailed hence we had to make assumptions).
Note that we assumed a 6-10% net profit margin to calculate this number, in line with our profits estimates.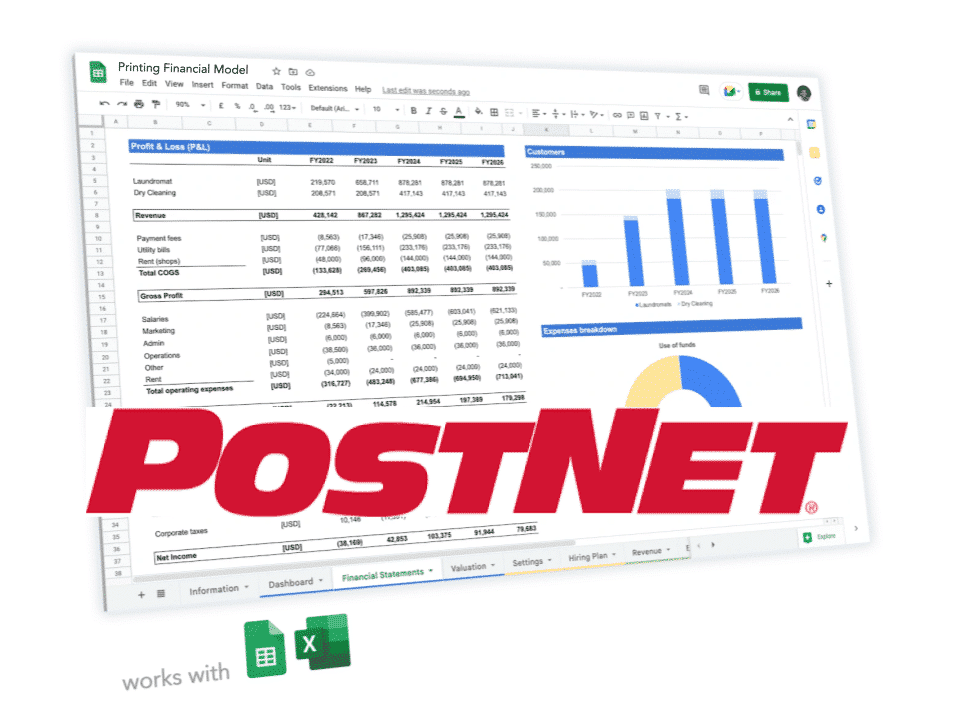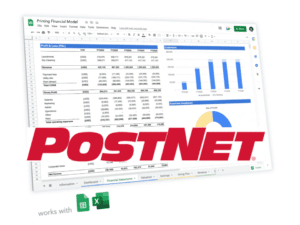 PostNet Franchise Business Plan
All the stats: startup costs, profits, breakeven, etc.
5-year financial projections built with the FDD

Excellent 4.8/5 based on 70 reviews
Excellent 4.8/5 based on 70 reviews

Disclaimer
Disclaimer: This content has been made for informational and educational purposes only. We do not make any representation or warranties with respect to the accuracy, applicability, fitness, or completeness of the information presented in the article. You should not construe any such information or other material as legal, tax, investment, financial, or other professional advice. Nothing contained in this article constitutes a solicitation, recommendation, endorsement, advertisement, or offer to buy or sell any franchises, securities, or other financial instruments in this or in any other jurisdiction in which such solicitation or offer would be unlawful under the franchise and/or securities laws of such jurisdiction.
All content in this article is information of a general nature and does not address the detailed circumstances of any particular individual or entity. Nothing in the article constitutes professional and/or financial and/or legal advice, nor does any information in the article constitute a comprehensive or complete statement of the matters discussed or the law relating thereto. You alone assume the sole responsibility of evaluating the merits and risks associated with the use of any information or other content in this article before making any decisions based on such information or other content.