Restore Hyper Wellness Franchise: Profits Worth the $913K Cost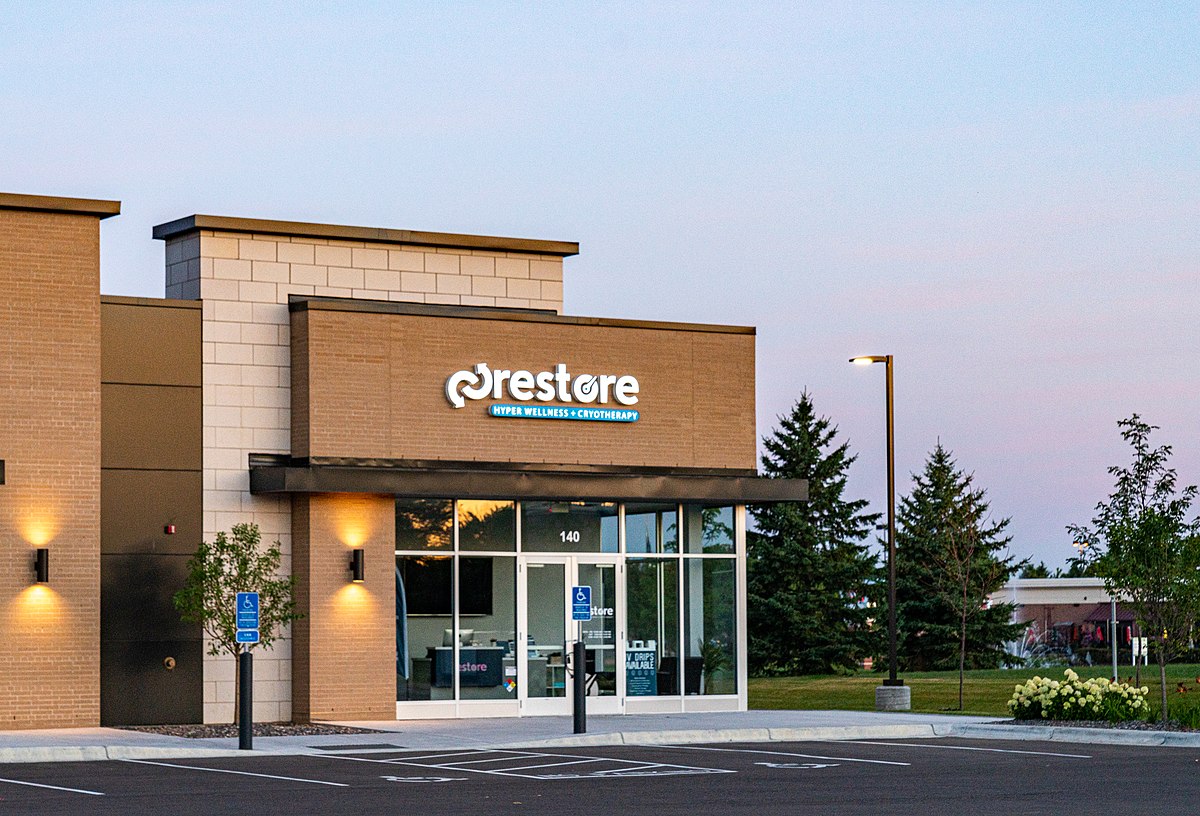 Restore Hyper Wellness is a fairly recent yet very successful franchise: even though it started franchising only in 2016, it has more than 140 locations in the US today. Yet at an initial investment of $913,000 Restore Hyper Wellness is not the most affordable franchise either.
One of the reasons behind such a strong growth is the franchise' financial performance. Indeed, a Restore Hyper Wellness salon make on average $894,000 in revenue per year, that's $358 per square foot, one of the best in the industry!
What about profits? We found the franchise has an excellent 30% EBITDA margin, which explains the good payback period too (7 years).
So if you're considering investing in a Restore Hyper Wellness franchise, make sure to read this guide. We are diving into its latest Franchise Disclosure Document to find out whether you should invest as at franchisee, and how much profits you can really make with this business.
Key stats
What is Restore Hyper Wellness?
Headquartered in Austin, Texas, Restore Hyper Wellness is a chain of health and wellness centers.
Restore Hyper Wellness was founded by Jim Donnelly in 2015 while he was training for a triathlon.
Its franchises offer pain management to help people manage chronic pain, accelerate the healing of injuries, restore athleticism, and improve their longevity. They offer services such as cryotherapy, infrared saunas, allergy treatments, and hyperbaric oxygen therapy.
The brand began franchising in 2017 and currently has over 155 units, with 138 franchises and 17 company-owned salons in the US.
Restore Hyper Wellness franchises pros and cons
The Pros:
Site selection and construction: The franchisor helps its franchisees with the site selection, design, and the build-out of their salons. It also helps them with lease negotiations and vendor referrals.
Comprehensive training: The brand provides its franchisees with initial and ongoing training programs for owners, managers, nurses, estheticians, and wellness reps. It also helps them carry out a successful grand opening, best practices, customer service, and handling staff.
Marketing support: The brand has an integrated marketing and publicity team to help its franchisees create awareness. Franchisees also get access to national media, regional advertising, social media, email marketing, and local community marketing tools to reach a wider audience.
Third-party financing: The brand gives its franchisees financial guidance and access to third-party lenders for the funding of their franchise fees, start-up fees, equipment, inventory, and payroll.
Exclusive territory protection: Restore Hyper Wellness allows its franchisees to operate in a controlled development market. As long as the agreement is in place, the franchisor does not license any other franchise or competitive salons to operate in the protected location.
Extensive management and ongoing support: The brand has a designated success manager to guide its franchisees in establishing and growing their salons. It offers its franchisees growth strategies, a network of successful partners, ongoing coaching, and field operations.
Defensive competitive advantage: Restore Hyper Wellness has embraced a defensible competitive advantage across medical infrastructure, equipment manufacturing, and technology and data integration. Franchisees stand out from the competition and improve their bottom lines.
The cons:
Not a home-based or mobile unit: The Restore franchise cannot be operated from a mobile unit or home. Franchisees need office space, retail facilities, or warehouses for their operations.
Not a passive investment: A Restore Hyper Wellness does not allow for absentee ownership investment. It calls for franchisees to actively take part in the decision-making and day-to-day operations of their salons.
Not a part-time opportunity: The franchise cannot be run part-time or as a side business. Franchisees must adhere to the franchisor's operating program.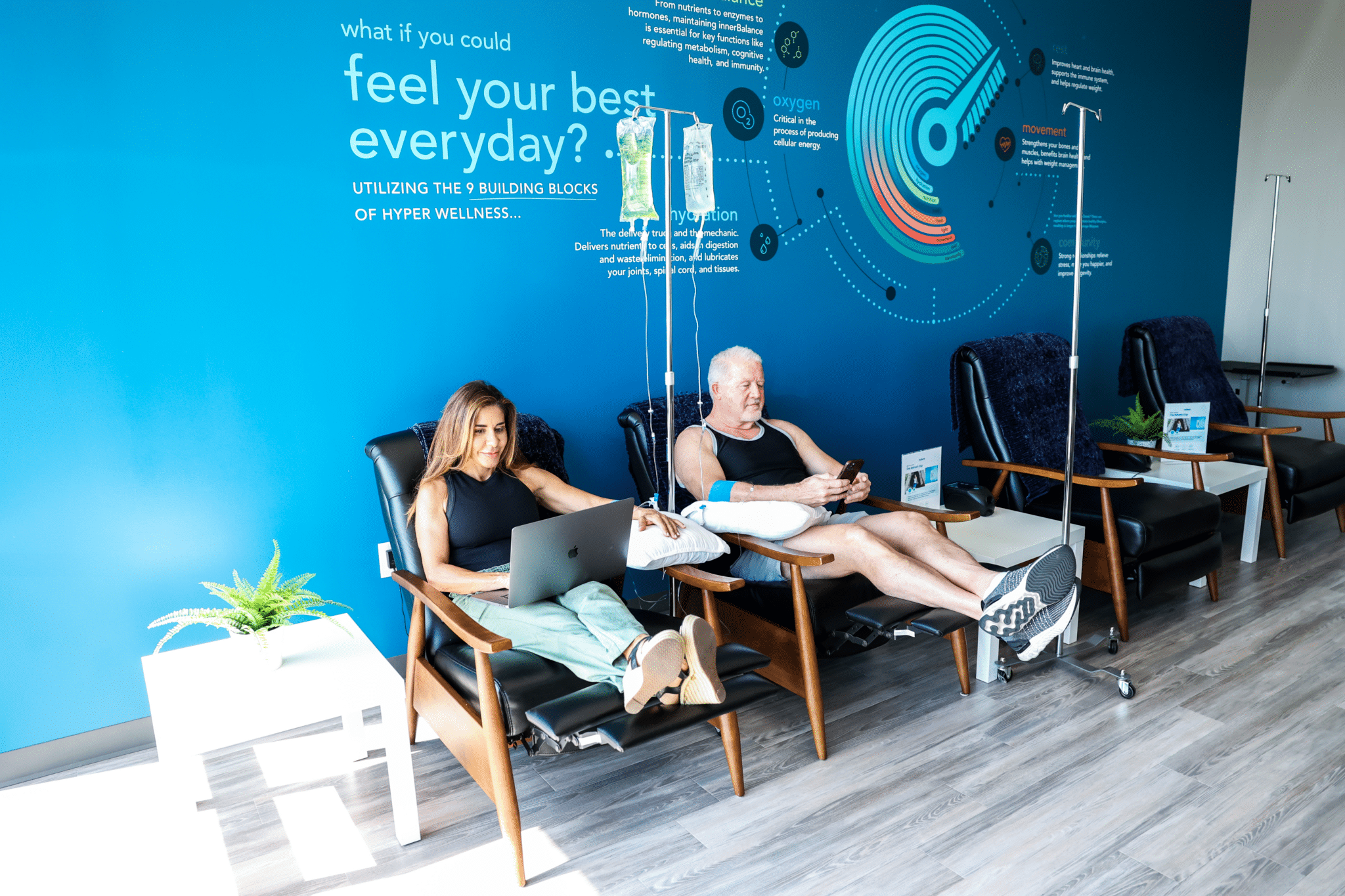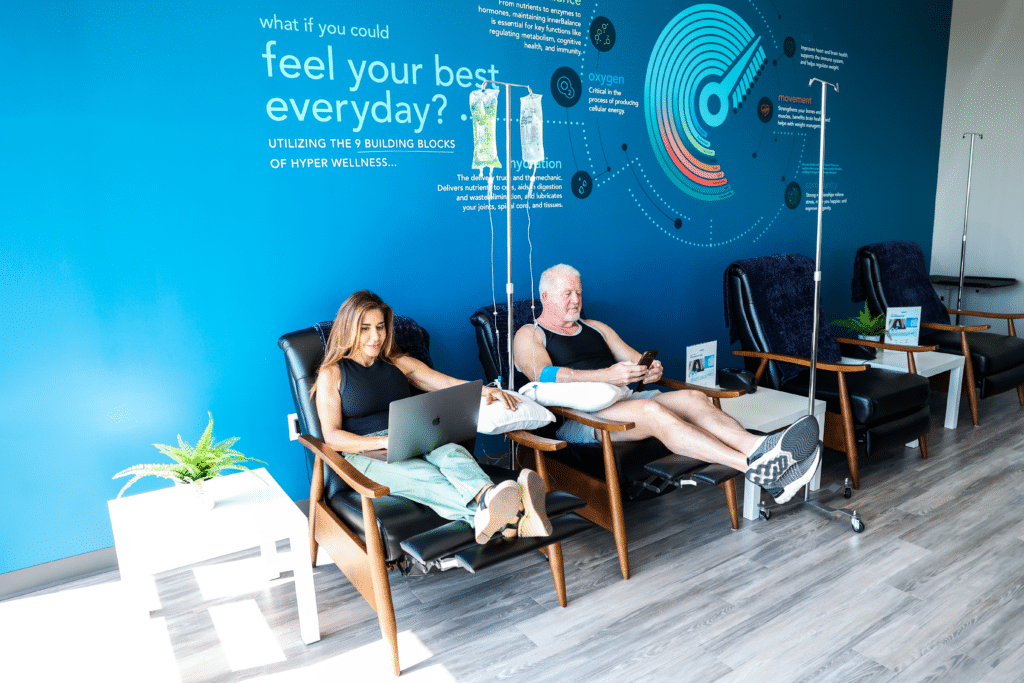 How much does a Restore Hyper Wellness franchise cost?
As the franchisee you would have to invest around $913,000 to open a Restore Hyper Wellness franchise on average.
This amount is much higher (twice as high) compared to salon franchises in general ($450,000 as per our own benchmarks).
This investment is an average that depends on factors like the salon's location, its size, etc. Generally, the investment ranges between $642,000 and $1,185,000 (FDD 2022).
Startup costs
The investment covers all the startup costs you may need to start a salon. You must pay an initial franchise fee ($20,000 to $44,500) to the franchisor. In addition to the initial franchise fee, the investment also covers:
Formation Costs: training program costs, leasehold improvements, equipment, furniture, frontage signage, POSsystem, security deposit, permits, business licenses, professional fees, etc.
Initial Marketing: grand opening marketing expenses
Operating Costs: first 3 month's rent, payroll costs before opening, material supplies, medical supplies, insurance, working capital for first 3 months, etc.
What's the revenue of a Restore Hyper Wellness franchise?
On average, a Restore Hyper Wellness franchise makes $894,252 in revenue per year.
This is the annual median sales of 64 franchised salons operating in 2021 as disclosed in the FDD. Indeed, there were a total of 166 franchises at the end of 2021, but 64 of them were operating for the whole fiscal year.
In 2021, the lowest gross revenue generated by a franchise was $458,500 and the highest gross revenue was $1,605,000.
How profitable is a Restore Hyper Wellness spa?
We estimate that a Restore Hyper Wellness salon makes about $268,000 in profits per year.
That's a 30% EBITDA margin, in line with salon franchises as per our own benchmarks (~30% industry average).
Note that Restore Hyper Wellness does not disclose any information about its franchises' operational costs but royalty (7% revenues) and marketing fee (2%). Yet, note that in addition to this marketing fee, you may need to spend on additional local marketing (which we estimate at 5% of revenues in total). In the end, we had to make assumptions for other costs to estimate EBITDA, as shown below.
Should you buy a Restore Hyper Wellness franchise?
We have established that Restore Hyper Wellness seems to be a profitable franchise (30% EBITDA margin). But how does it compare to the initial investment of $913,000 required to open a new location?
In other words: are the profits worth the startup costs? We think it does.
Why? The payback of a Restore Hyper Wellness spa is around 7 years on average, which is a good payback for a salon franchise. So you would repay all creditors and investors who invested in your project (including yourself) within 7 years only. After that, you can reap the profits of your business.
Disclaimer: This content has been made for informational and educational purposes only. We do not make any representation or warranties with respect to the accuracy, applicability, fitness, or completeness of the information presented in the article. You should not construe any such information or other material as legal, tax, investment, financial, or other professional advice. Nothing contained in this article constitutes a solicitation, recommendation, endorsement, advertisement, or offer to buy or sell any franchises, securities, or other financial instruments in this or in any other jurisdiction in which such solicitation or offer would be unlawful under the franchise and/or securities laws of such jurisdiction.
All content in this article is information of a general nature and does not address the detailed circumstances of any particular individual or entity. Nothing in the article constitutes professional and/or financial and/or legal advice, nor does any information in the article constitute a comprehensive or complete statement of the matters discussed or the law relating thereto. You alone assume the sole responsibility of evaluating the merits and risks associated with the use of any information or other content in this article before making any decisions based on such information or other content.