14 Strategies To Increase Your Restaurant Sales & Profits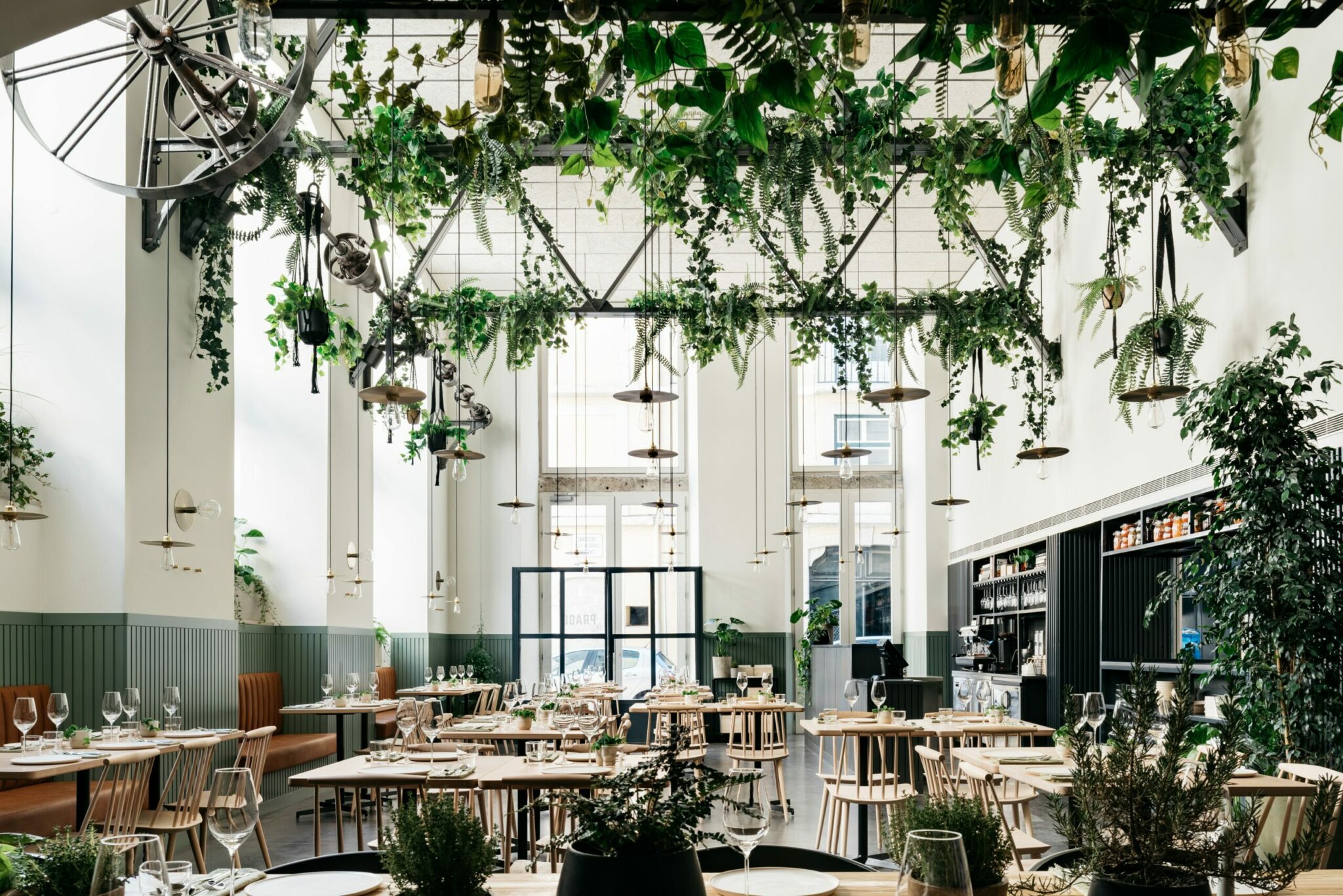 👇 Check all our resources on restaurants 👇
Are you looking to improve your restaurant profits? While restaurants typically operate on thin margins (on average 3% to 5%), there are a number of strategies you can use to increase your restaurant sales and reduce your overheads to maximise profits.
This post discusses strategies to increase restaurant profits by increasing sales volume and decreasing operational expenses. Let's dive in!
1. Optimize Your Menu
★ Strategy to increase your restaurant sales
The menu is the restaurant's central management document that directs and controls the food-service operation. So it's no surprise that optimizing your menu is the first and top priority to increase your restaurant sales and profits.
Making sure your restaurant's menu is lean, adaptable and profitable should be your first goal. Rightsizing or optimizing your menu is all about assessing it to ensure every item is bringing profits to your restaurant. Focus more on more items that build your margins and remove those draining profits.
To make good decisions, use data from your restaurant's point of sale and the inventory system. Rely on data points from the inventory system rather than work on instinct to know the menu items that provide a good profit margin.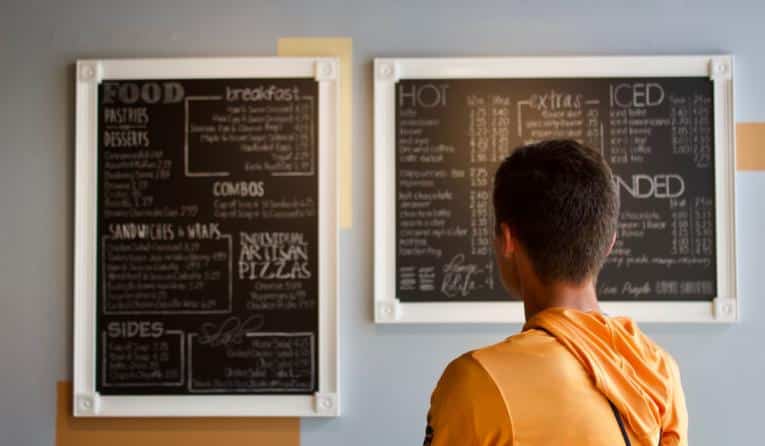 2. Cash In On Customer Preferences
★ Strategy to increase your restaurant sales
Analyzing customers' orders, inquiries and recommendations should unlock fresh ideas for your restaurant's menu. Remember that customer preferences change often based on food habits and nutritional requirements.
A research project focusing on restaurants showed that customers' preferences are very influential in determining a menu. Therefore, doing research through direct survey, observation and involving every waiter, menu planner, and chef lets you know more about what customers want.
Offer what customers prefer, and they will keep coming back to your restaurant.
3. Partner With A Food Delivery Service
★ Strategy to increase your restaurant sales
Restaurant owners are always looking for ways to increase sales, and third-party delivery platforms can be a promising avenue.
Food delivery services like Doordash.com or Ubereats enable restaurants to gain access and forge relationships with a broader customer base.
Besides, food delivery service is a great way to bolster teams during peak hours and respond to increased customer demand during busier days.
With a food delivery service, you reach more customers, boost online visibility, offer convenience that customers expect, and drive incremental orders to your restaurant.
The only problem is that you'll have to pay a hefty fee to these platforms: McKinsey reports that they charge on average anywhere from 15% to 30%. Therefore, make sure to create a solid budget before you adopt food delivery: although you will certainly earn more sales, this can in some cases decrease your profit margins.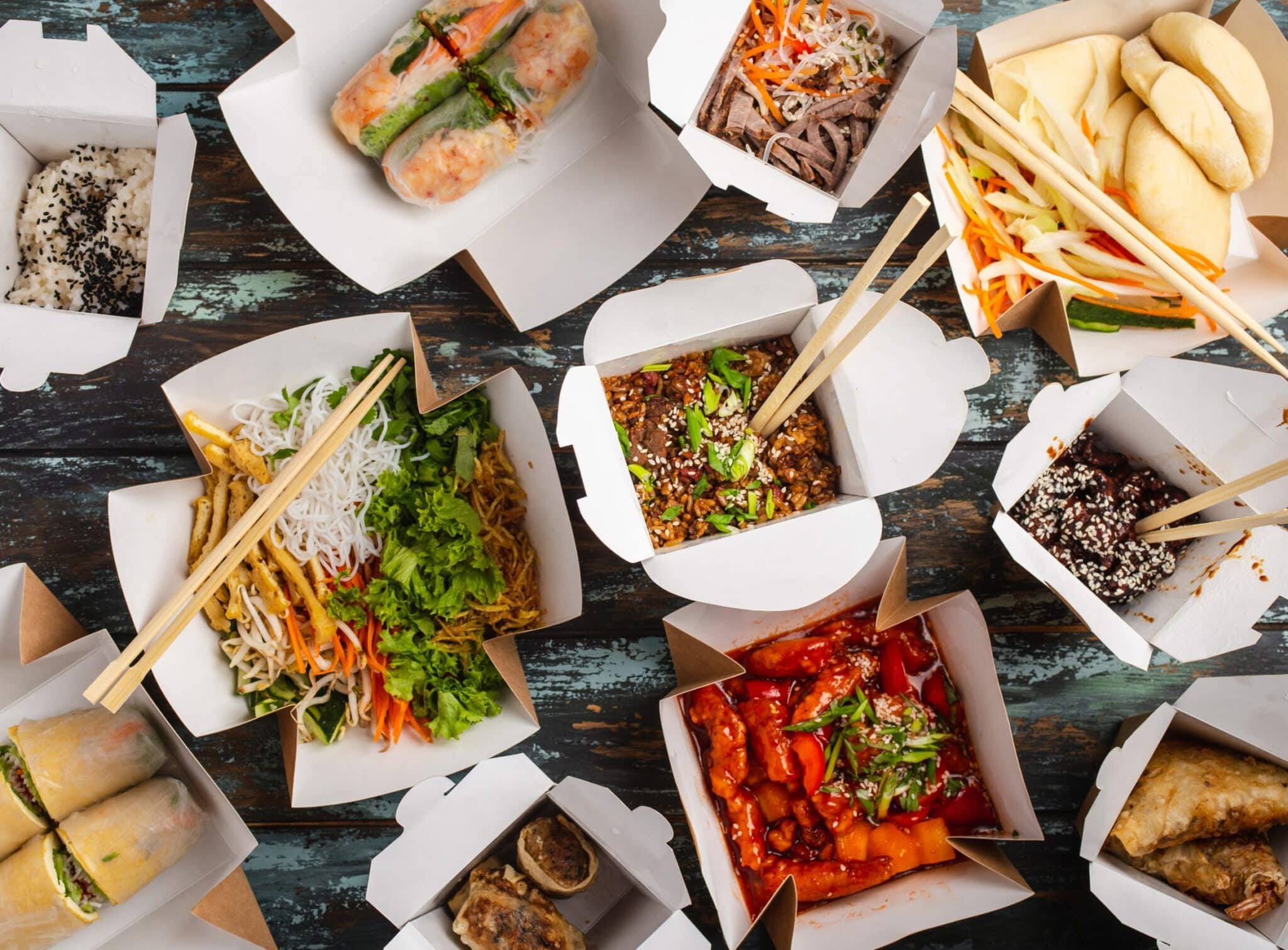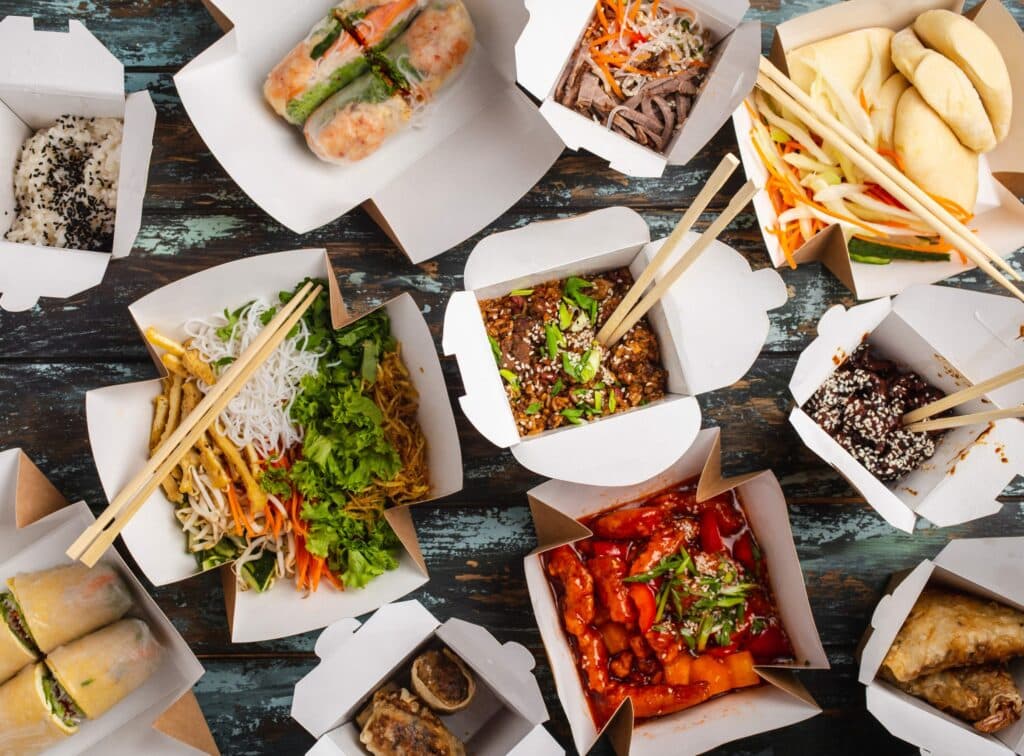 4. Adopt Restaurant Software Solutions
★ Strategy to increase your restaurant sales and reduce costs
One way to ease the management of your restaurant business is by investing in a modern food management system. From POS to online ordering and delivery, but also HR and supply chain, there are multiple areas where cloud and software solutions will make managing your restaurant operations easier.
For example, an integrated restaurant management system lets you know which menu items receive more orders than the rest in real-time. Besides, you understand what days you experience high demand. Therefore, you know when to restock supplies so you can meet the demand.
Besides, the software helps you track restaurant sales and expenses. Using the system, you gain insights into which menu items are profitable and those that do not perform well to better optimize your menu.
5. Customer Loyalty Programs
★ Strategy to increase your restaurant sales
Introduce a loyalty program or an incentive program. It works! Antavo (a loyalty management platform) reports that 82% of the customers will continue to buy from brands that they trust even when other brands become trendy.
Restaurant loyalty programs provide you with a way to offer discounts and deals based on customer spending habits. As a restaurant owner, there are a number of loyalty programs to choose from: free delivery, referral program, loyalty points, etc.
Restaurant loyalty programs improve engagement and earn repeat customers. Fortunately, modern software helps restaurant owners collect customer data points and track program performance.
Also, loyal customers are more likely to market their preferred brands using word-of-mouth, which allows for new customer acquisition. Thus, if you don't already have a loyalty program in place, this is the right time to introduce one and ensure that it is easy to follow. People will not like it if they need to jump through hoops to get a free entree or an appetizer.
6. Sell Branded Merchandise
★ Strategy to increase your restaurant sales
You can consider selling branded merchandise because people like owning branded stuff. There is absolutely no limit to what you can sell. For instance, you can consider glassware, stickers, sweatshirts, and more.
However, don't just jump in blindly. There will be various upfront investments. Plus, this will be something new. So, you need to carefully plan its implementation.
It will be important to understand the possible demands and hence, you must talk with customers to know whether they are interested or not. You also need to talk with vendors.
If you start selling branded merchandise, make sure that you start small and in limited quantity to validate customers' interest.
7. Leverage Social Media
★ Strategy to increase your restaurant sales
Consider using social media platforms to give your restaurant's revenue a boost. There are various social media platforms, but you don't need to focus on all of them. Figure out where your customers are and then focus on those platforms only.
Like it or not, social media marketing can be challenging. You need to create relevant content and at the same time study how your target audience is interacting with your content.
There are tools available that can help you monitor user engagement. You can settle for free options like Buffer and HootSuite, but to get an edge over your competitors and get better insights, using paid options is always a better choice.
8. Utilize User-Generated Content
★ Strategy to increase your restaurant sales
User-generated content is a powerful tool for free advertisement. People share experiences on social media, and very often these experiences are food related.
One key strategy is to encourage your loyal customers to share pictures of your dishes on their social media handles.
You can even organize photo contests where your customers need to share photos of eating their favorite dishes at your restaurant.
People actually consider word-of-mouth recommendations to be trustworthy. The more your customers share photographs of their meals, the greater are your chances of gaining new customers.
9. Use Geo-Targeted Ads
★ Strategy to increase your restaurant sales
Restaurant businesses are local. You will definitely want as many local customers as possible. So, consider investing in PPC ads (Google Ads) and social media advertisements, but ensure that they are geo-targeted.
Using geo-targeted ads not only help you to reduce advertisement costs, but also allow you to reach the most relevant audience.
10. Focus On Your Staff
★ Strategy to increase your restaurant sales & reduce costs
Your staff members are vital to the success of your business. Ignoring them will be disastrous. There are a few things you can do to not only make your staff realise that you value them, but also use their services to increase sales while offering excellent customer service.
Keeping your staff happy will not only increase your restaurant sales, it will likely reduce costs too. Indeed, the average restaurant industry turnover rate is notoriously sky high: 75%. Unfortunately, high turnover rates affect profitability as restaurateurs have to hire and retrain employees more often.
Here is what you can do:
Retain your best talents by paying them well
Let your staff know which items are the most profitable ones so that they can recommend them and upsell
Ensure that your staff members know which beverages/drinks and food pair well. This will allow them to recommend the best options
Make sure that your staff members taste every food you are offering to your customers so that they can talk about them in detail
Educate your staff about the importance of great customer service and how it will be beneficial not only to the restaurant but also to them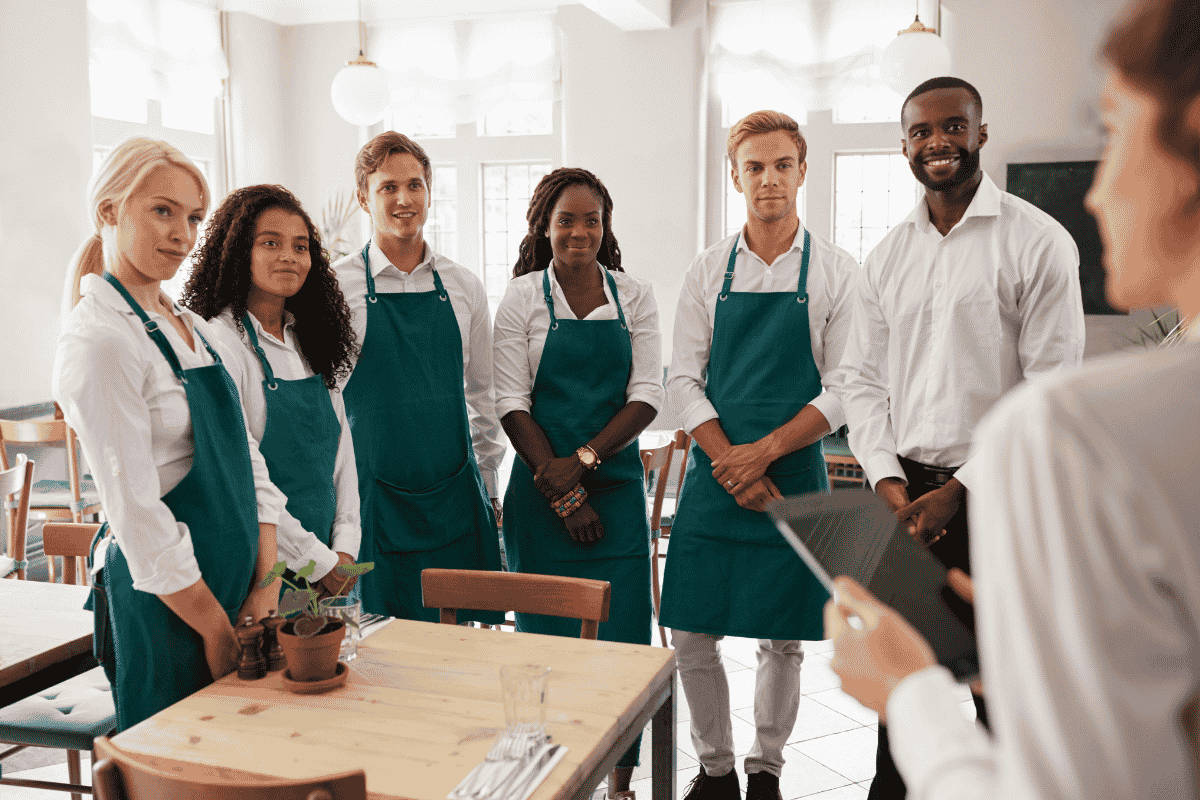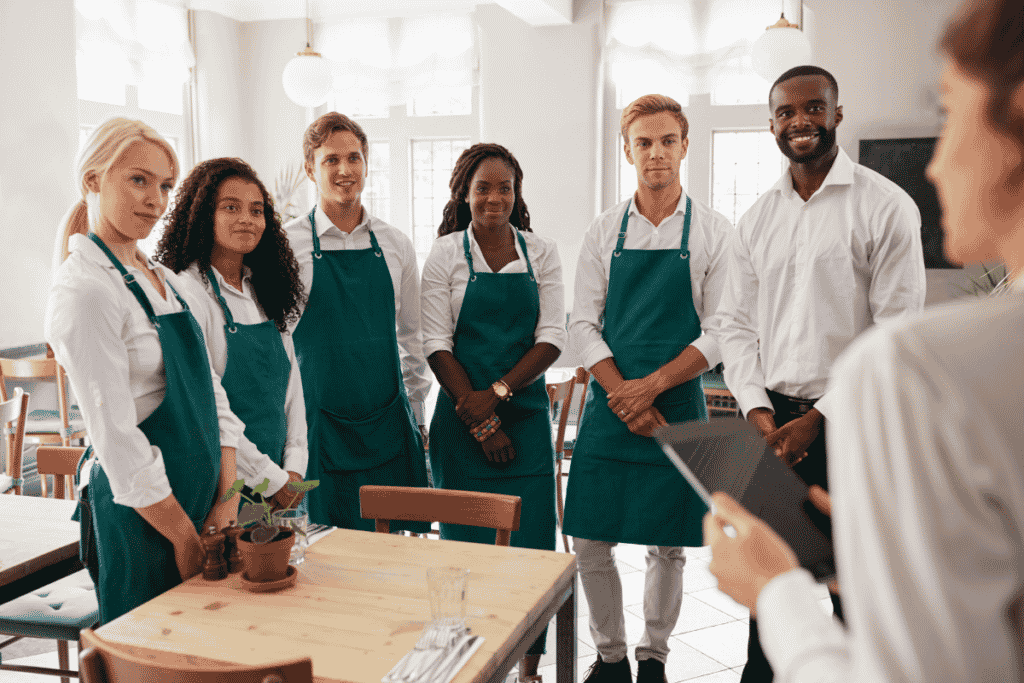 11. Work With Food Wholesalers
★ Strategy to reduce your restaurant costs
To turn a restaurant into a profitable business, focus on keeping food costs between 28% and 35% of your revenue. Indeed, food is with payroll the biggest recurring cost for any restaurant.
One way to keep your restaurant's food expenses low is by purchasing food supplies from wholesale food suppliers instead of working with consumer grocery stores. Wholesalers such as US Foods and Dot Foods in North America give restaurant owners better discount rates.
12. Minimize Food Waste
★ Strategy to reduce your restaurant costs
Food waste is a major factor in your overall profitability. According to Restaurant Hospitality, waste represent on average 2% to 6% of a restaurant sales.
When speaking about food waste, there are actually 2 different kinds you can reduce:
Pre consumer waste: food wasted before it gets to the customer (during preparation)
Post consumer waste: food wasted after it reaches the customer (e.g. leftovers)
No wonder that tracking and reducing food waste in your restaurant will lead to improved profits. A few measures to implement are: use a proper refrigeration system, avoid over-ordering and practice appropriate inventory management.
Another key approach to reducing food waste is training your staff to calculate portions accordingly and avoid spillage.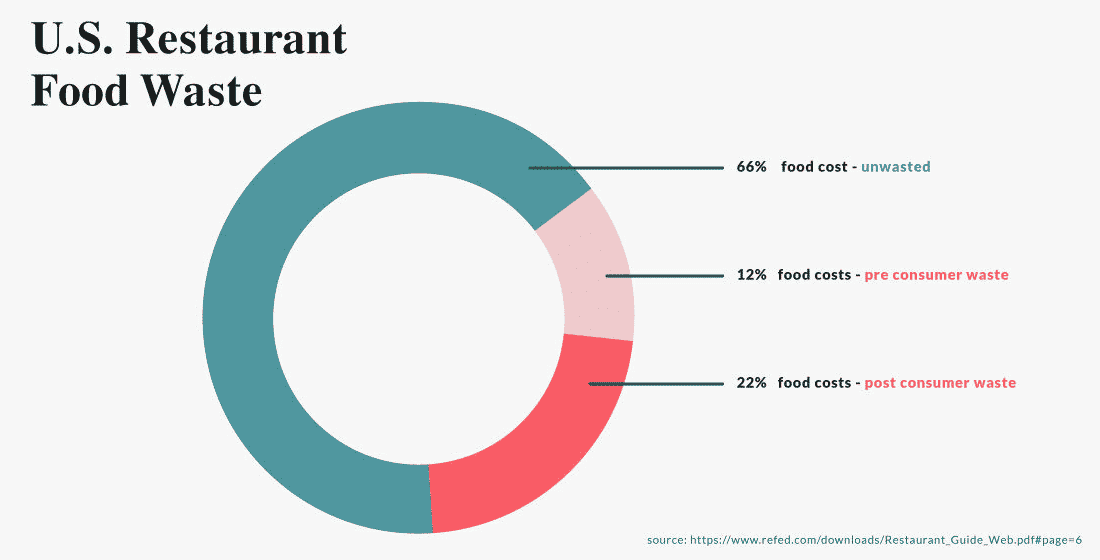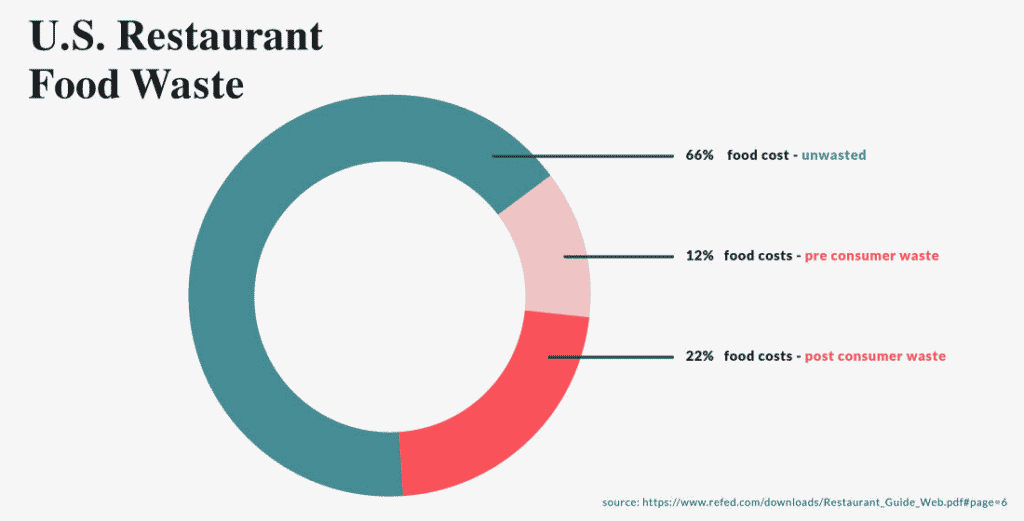 13. Optimize Employee Scheduling
★ Strategy to reduce your restaurant costs
Your payroll costs may be a bit too high for your liking. However, cutting staff can harm customer service and lower sales. The best strategy can be optimizing employee scheduling based on data. Look at historical demand, upcoming reservations, and weather forecasts to build the schedules you need.
14. Lower Utility Bills
★ Strategy to reduce your restaurant costs
According to Upserve, restaurant utilities cost $3.75 per square foot annually. A 4,000 square feet restaurant will cost over $1,000 per month on gas and electricity.
Reducing the utility costs will contribute to your profit margins. You can switch to LED light bulbs, switch to energy-efficient appliances, and install green-energy solutions such as solar water heating and lighting to cut the costs.