Top 13 Coffee Franchises: AUV, Cost & Stats (2023)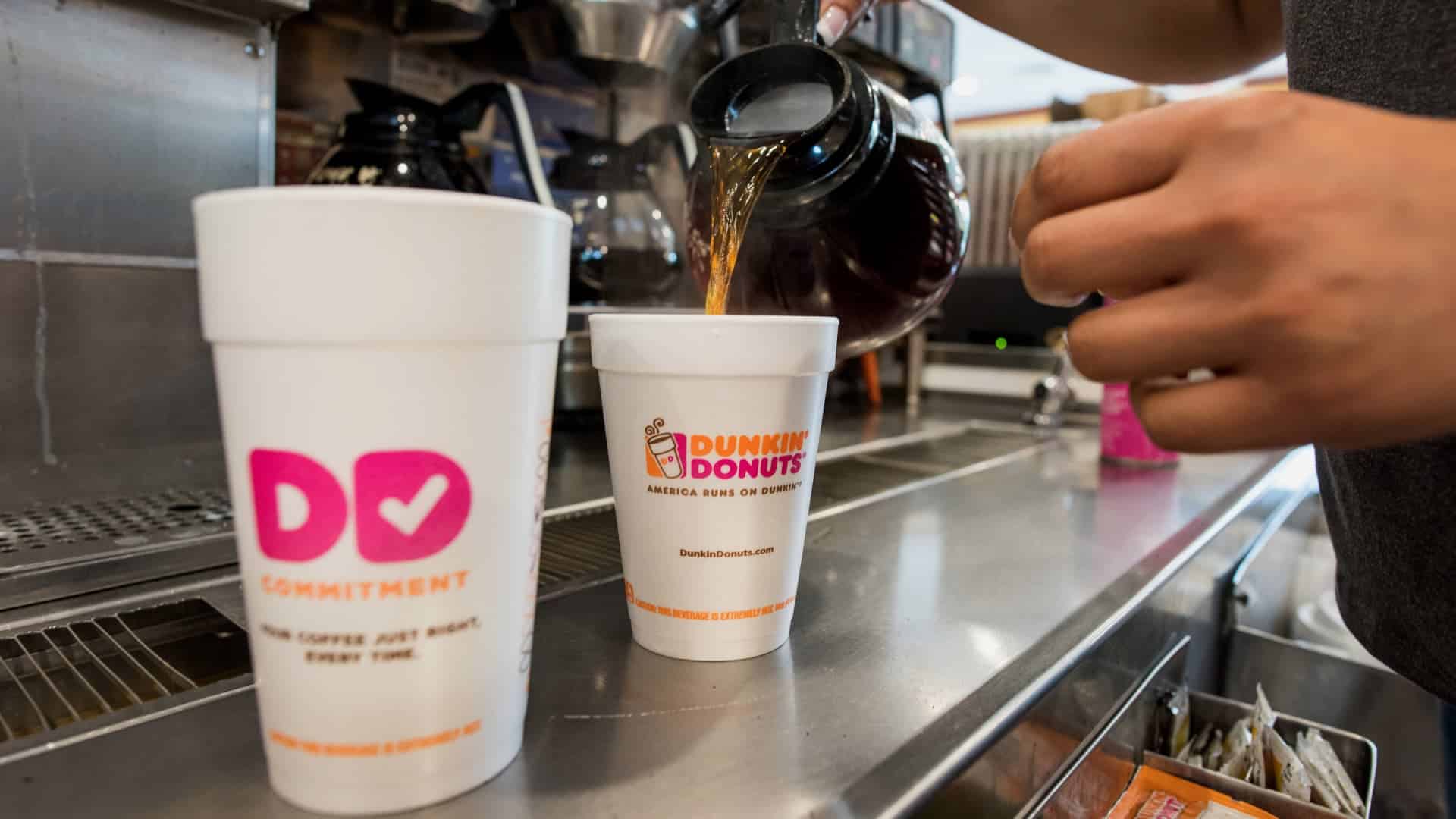 If you're considering getting into the coffee industry, buying a franchise can be a great option. Yet, which franchise should you choose? There are a number of coffee shop franchises you can choose from each with their own pros and cons.
In this article we are giving you our top 6 picks of the best coffee franchises in the US. And for each we're giving you the key financials: the average initial investment cost and Average Unit Volume (AUV).
| | Franchise | US franchised units | Investment | Sales | Net worth | Liquid capital |
| --- | --- | --- | --- | --- | --- | --- |
| | Dunkin' Donuts | 9,244 | 779,000 | 1,056,521 | 500,000 | 250,000 |
| | Tim Hortons | 637 | 1,242,750 | 1,188,240 | 500,000 | 100,000 |
| | Scooter's Coffee | 379 | 1,143,250 | 797,101 | 500,000 | 200,000 |
| | Biggby Coffee | 281 | 310,575 | 648,352 | 300,000 | 100,000 |
| | PJ's Coffee of New Orleans | 126 | 332,450 | 423,511 | 500,000 | 150,000 |
| | Aroma Joe's | 80 | 665,000 | 854,947 | 350,000 | 150,000 |
Dunkin' Donuts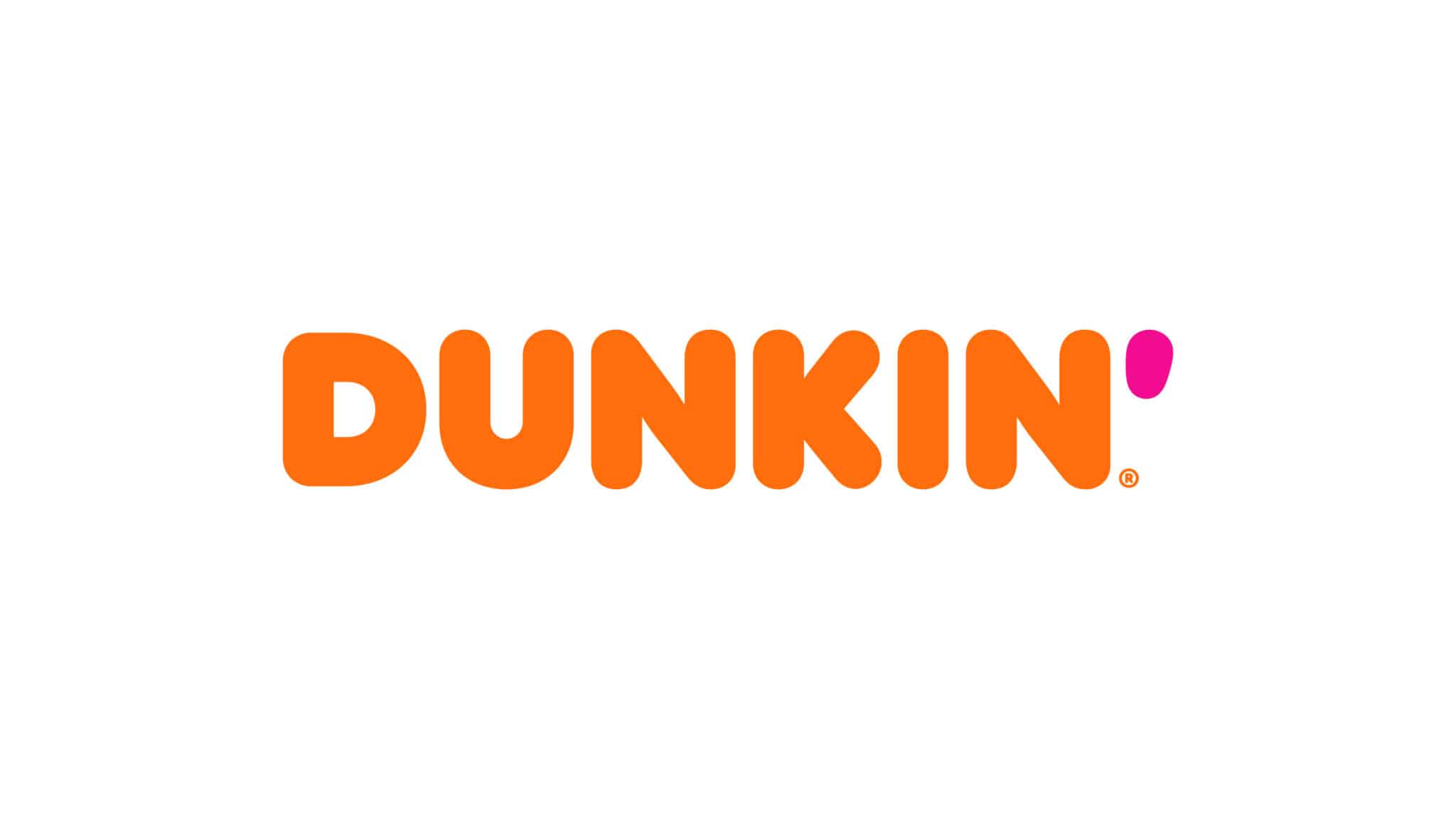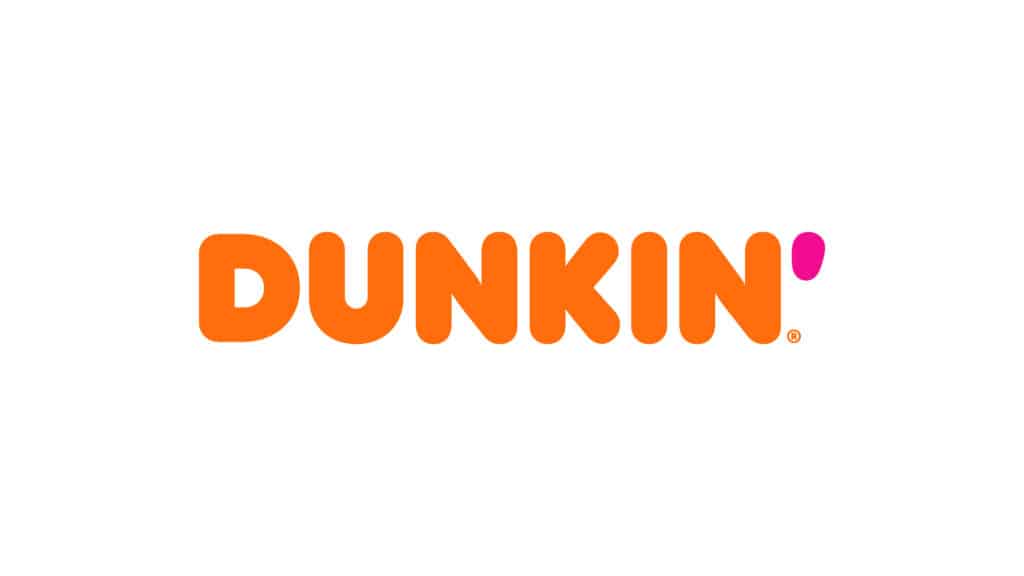 | US franchised units | Investment | Average Unit Volume |
| --- | --- | --- |
| 9,244 | $779,000 | $1,057,000 |
Dunkin' Donuts ("Dunkin'", "Dunkin' Donuts" or "DD"), is one of the leading coffee and donut shop chains globally. Headquartered in Canton, Massachusetts, the brand offers over 70 doughnut varieties and cold coffee drinks, bagels, breakfast sandwiches, and other baked goods in over 12,000 locations globally.
It was originally founded by Bill Rosenberg in 1948 in Quincy, Massachusetts, then known as 'Open Kettle'. In 1950, after deliberating with his executives, Bill renamed the store Dunkin' Donuts. The flourishing eatery shop was selling donuts for 5 cents and coffee for 10 cents.
The Dunkin' Donuts franchise was born in 1955 with its first franchise Quick Service Restaurant (QSR). Later renamed Dunkin' Donuts Franchising LLC, the franchisor company develops, operates, and franchises retail restaurants utilizing the Dunkin' system.
Later, the brand changed to Dunkin' in 2019 reflecting its growth and increasing emphasis on coffee and other drinks as well as sandwiches. Today, the Dunkin' brand has more than 12,000 franchise stores in the US and over 42 countries.
---
Tim Hortons


| US franchised units | Investment | Average Unit Volume |
| --- | --- | --- |
| 637 | $1,243,000 | $1,188,000 |
Tim Hortons is a leading Canadian restaurant chain founded in 1964 in Hamilton, Canada. Headquartered in Toronto, its menu is synonymous with coffee, doughnuts, baked goods, soups, and sandwiches.
It was founded by Canadian ice hockey defenseman, Tim Horton, and Montreal-born businessman, Jim Charade. One year later, in 1965, Tim Hortons began to franchise its coffee shops.
Wendy's, an American fast-food restaurant chain, acquired Tim Hortons in 1995 in a partnership that lasted a decade. In 2014, 3G Capital, a Brazilian private equity firm, purchased the Canadian fast food chain.
Today, Tim Hortons has 5,352 locations in 15 countries around the world.
---
Scooter's Coffee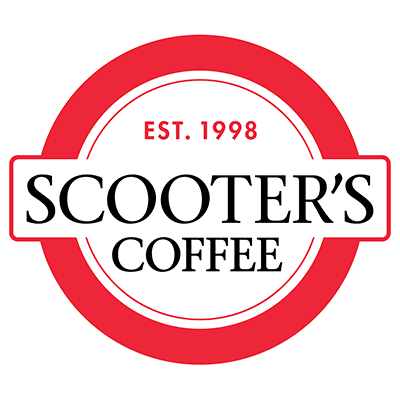 | US franchised units | Investment | Average Unit Volume |
| --- | --- | --- |
| 379 | $1,143,000 | $797,000 |
Scooter's Coffee is an American drive-thru coffeehouse chain with over 500 locations in the US.
The brand is known for its signature caramel coffee, smoothies, baked goods, espresso drinks, and other related foods.
It was founded in 1998 in Bellevue, Nebraska, by Don and Linda Eckles. Scooter's Coffee started franchising in 2002 and is franchised by Scooter's Coffee LLC, headquartered in Omaha, Nebraska.
---
Biggby Coffee


| US franchised units | Investment | Average Unit Volume |
| --- | --- | --- |
| 281 | $311,000 | $648,000 |
Biggby Coffee is an American coffeehouse chain that mainly offers coffee, tea, herbal teas, made-to-order beverages, assorted foods, bottled beverages, and smoothies.
It was founded in 1994 by Bob Fish and Mary Roszel in East Lansing, Michigan, as Beaner's Coffee before changing to Biggby Coffee in 2007.
The brand began franchising in 1999 and now has over 300 stores in 13 US states.
---
PJ's Coffee of New Orleans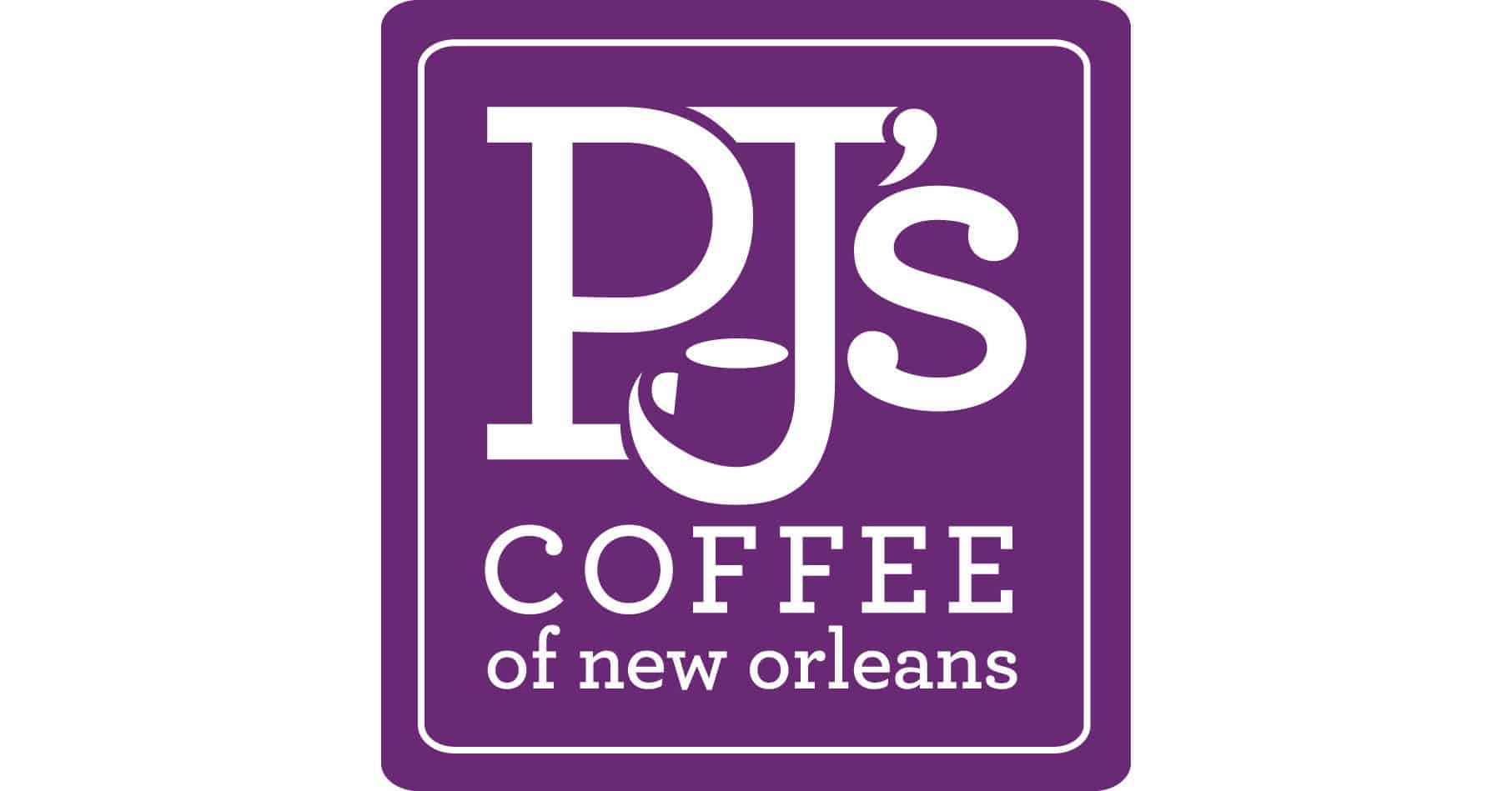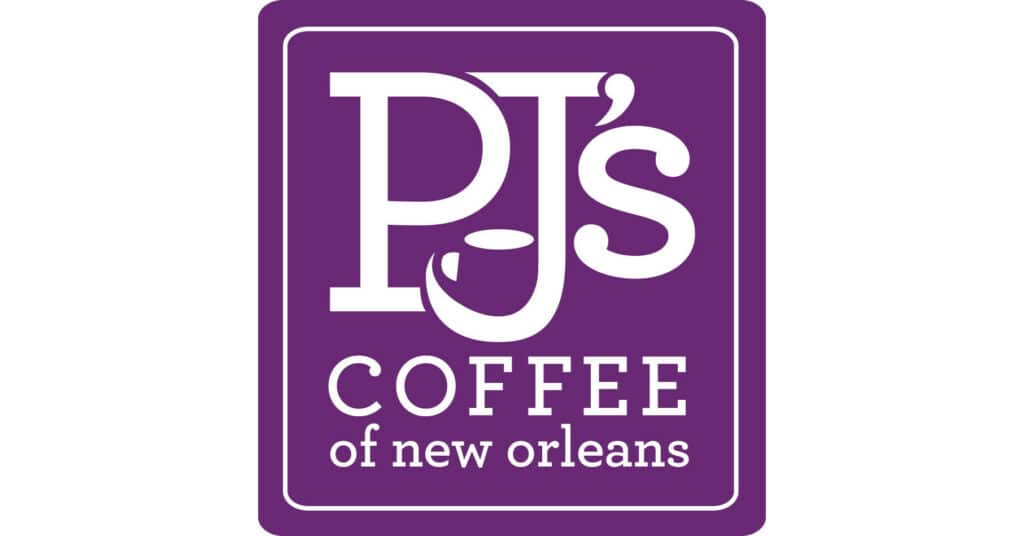 | US franchised units | Investment | Average Unit Volume |
| --- | --- | --- |
| 126 | $332,000 | $424,000 |
PJ's Coffee of New Orleans is an American retail coffeehouse chain with more than 140 stores in the US. It serves premium coffee, freshly baked pastries, breakfast, snacks, and lunch items.
The chain was founded in 1978 in the Carrollton neighborhood of New Orleans by Phyllis Jordan (hence the initials PJ). Its franchising journey began in 1989. Today the franchisor PJ's Coffee is a subsidiary of Ballard Brands, headquartered in Mandeville, Louisiana.
---
Aroma Joe's


| US franchised units | Investment | Average Unit Volume |
| --- | --- | --- |
| 80 | $665,000 | $855,000 |
Aroma Joe's is an American fast-casual restaurant chain based in South Portland, Maine.
The chain was founded in 2000 by four cousins from Maine: Marty and Tim McKenna and Mike and Brian Sillon. Its first store was in East Rochester, New Hampshire.
It serves handcrafted coffee and espresso drinks, Rush energy drinks, Italian sodas, and iced teas.
Aroma Joe's began franchising in 2012 and today it has more than 70 stores in the US.
---
Gloria Jean's Coffees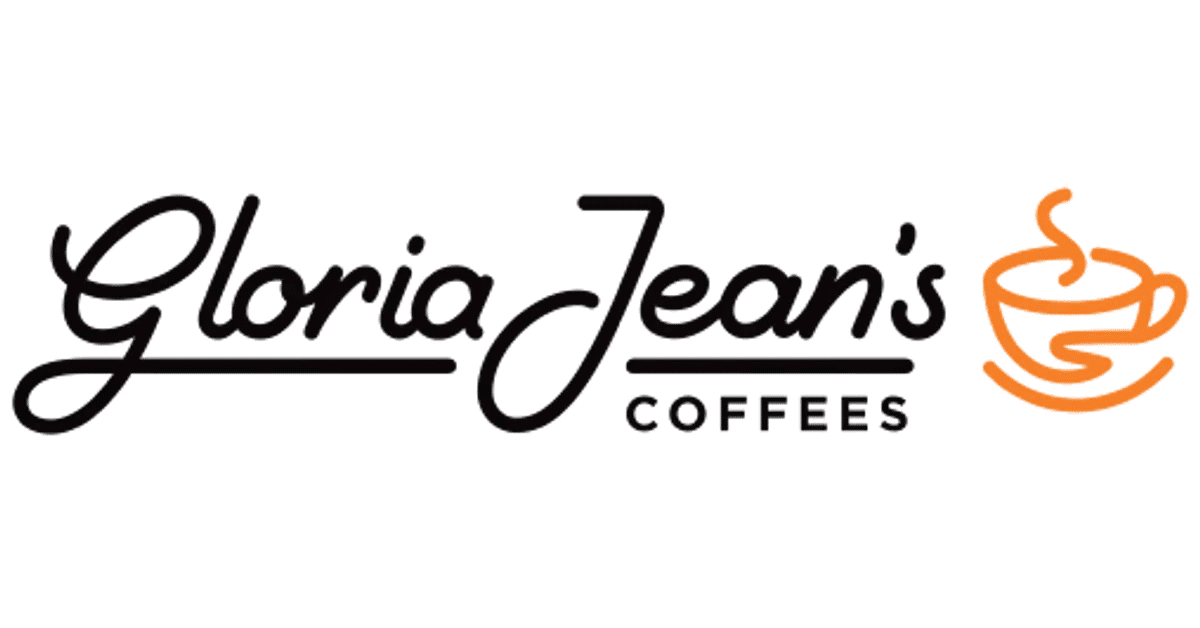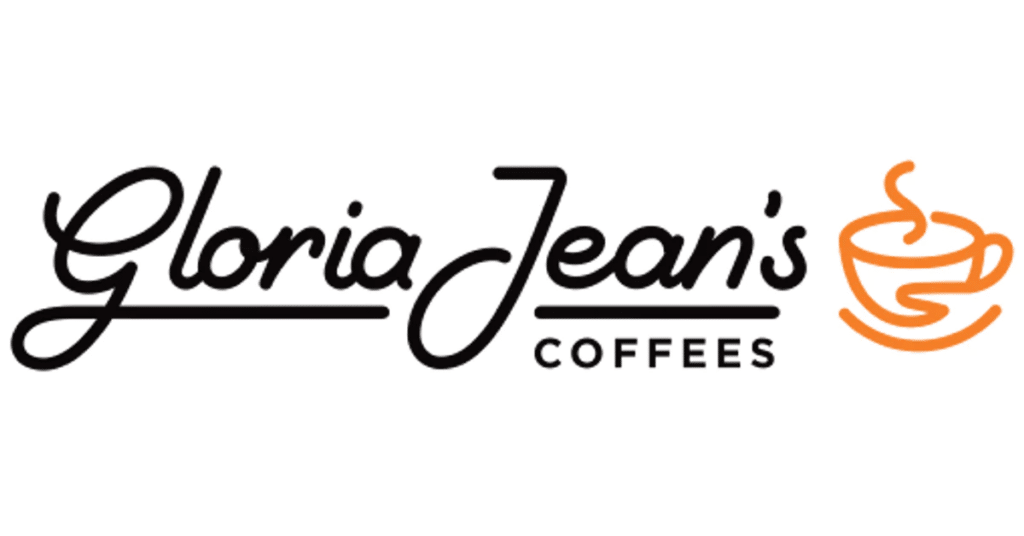 Gloria Jean's Coffees is an American franchise of coffeehouse shops headquartered in Santa Fe Springs, California.
The coffee chain is owned by Retail Food Group after it purchased the rights to the franchise from Gloria Jean's Coffees International in 2014 for AU$ 163.5 million. Its ultimate parent company is Retail Food Group Limited, an Australian owned company.
The chain was founded in 1979 by Gloria Jean Kvetko in Chicago, Illinois, as a small coffee and gift shop. To maintain consistency of flavor and quality, it designs its blends and roasts and sources its coffee beans from all over the world from large plantations, cooperative groups and small family farms.
The coffee franchise offers hot and cold beverages such as gourmet coffees and teas plus other coffee-based beverages, accessories and gifts. Gloria Jean's Coffees began franchising in 1986, and currently has over 859 locations in 40 countries, with 59 franchises in the US.
---
The Human Bean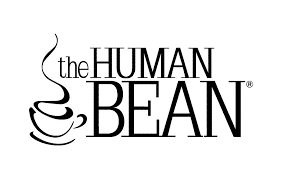 The Human Bean is a coffee house franchise owned by Casey Hawkins, Inc based in Medford, Oregon.
It was founded in 1998 in Ashland, Oregon, by a duo of husband-and-wife teams, Dan and Rhonda Hawkins, and Tom Casey and his spouse, who decided to open a stand-alone drive-thru coffee shop. What began as a cup of chocolate-covered espresso bean on the top shop has grown into one of the leading espresso drive-thru brands in the country.
Today, whether looking for a cold or hot cup of coffee or their pick-me-up of choice, customers can choose from a variety of coffee, tea, herbal tea, specialty beverages, assorted foods, smoothies and much more. The Human Bean began franchising in 2002 and as of 2022 it has grown to 148 locations worldwide with 135 franchises in the US.
---
Dunn Brothers Coffee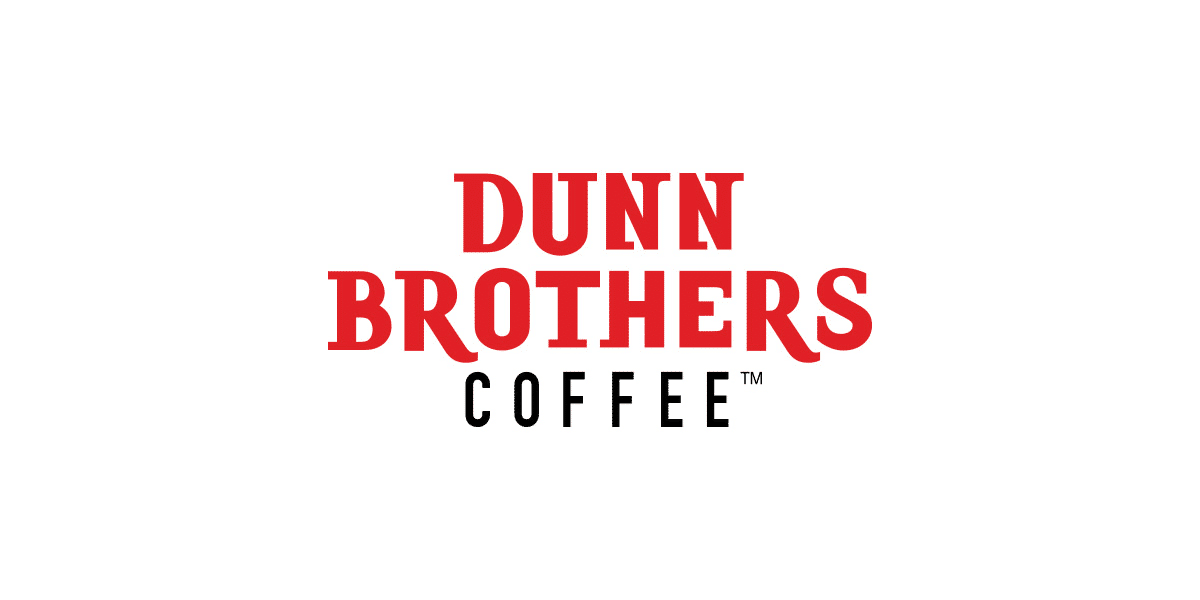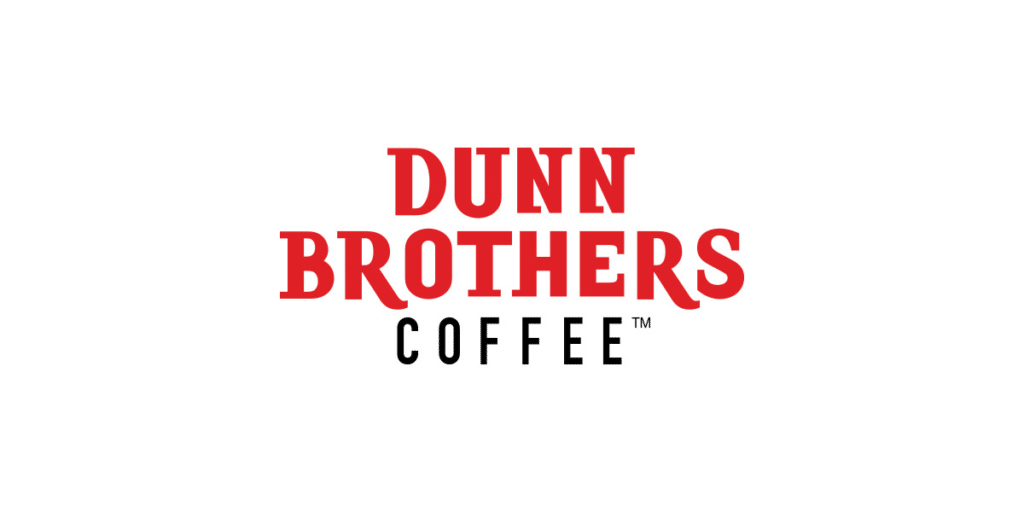 Dunn Brothers Coffee is a coffeehouse franchise best known for its specialty coffee, baked goods and other related foods and beverages, headquartered in Roseville, Minnesota.
It was founded in 1987 in St. Paul, Minnesota, when two brothers, Ed and Dan Dunn, achieved their mission to roast coffee in small batches, serve the freshest brew possible, provide a warming coffee experience and put the community at the core of their business.
The chain continues to offer daily freshly roasted quality coffee in its locations throughout the country. Also, it sources its coffee beans from a single source and intends for each of its coffee shops to be reflective of the community in which it is located. Dunn Brothers Coffee started selling franchises in 1994, with its first location opening in Minneapolis. In 2022, the chain announced its acquisition by Gala Capital Partners, which owns Mooyah, Cicis Pizza, etc. Today, the franchise has over 60 franchises across the US.
---
Coffee Beanery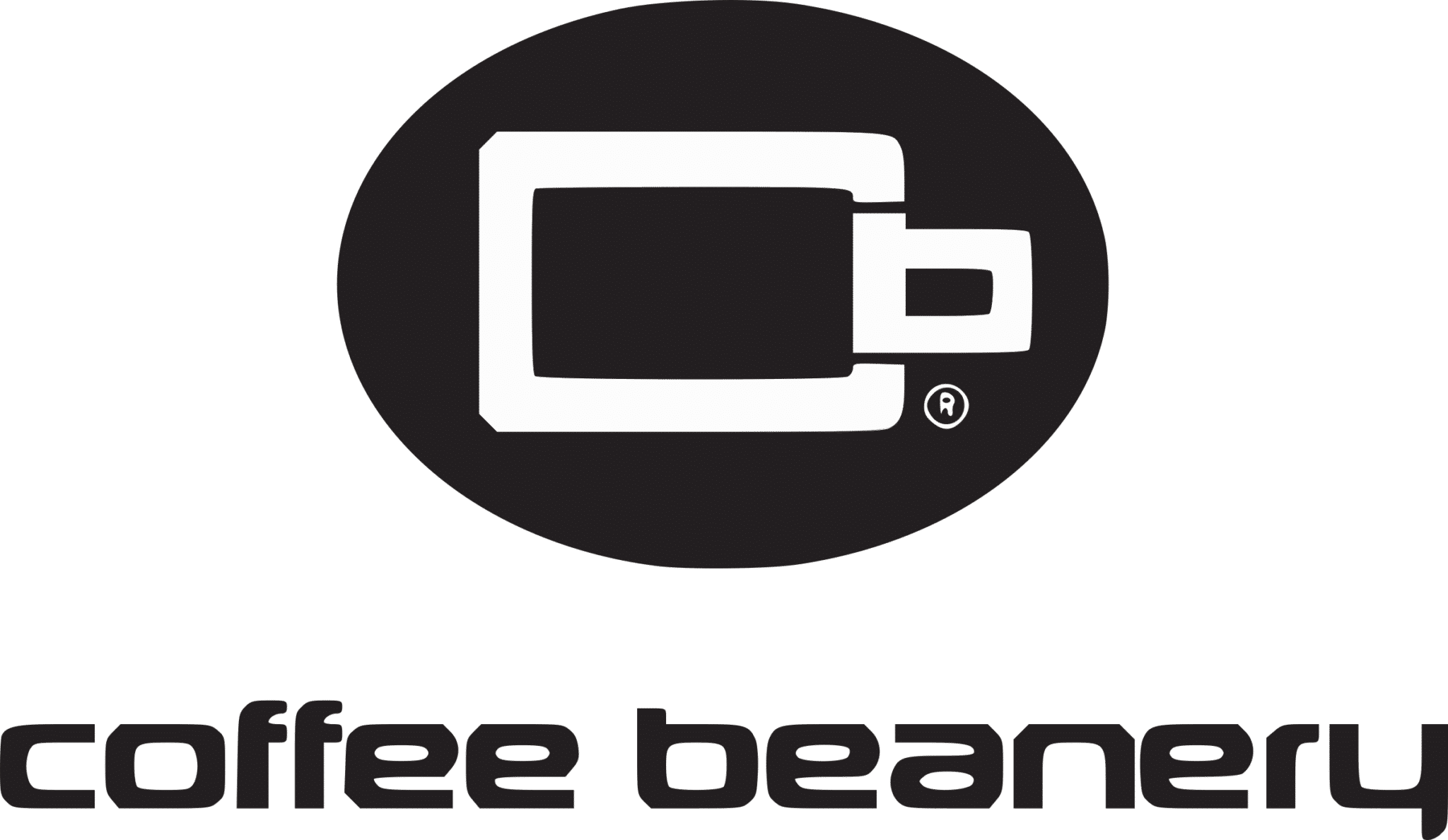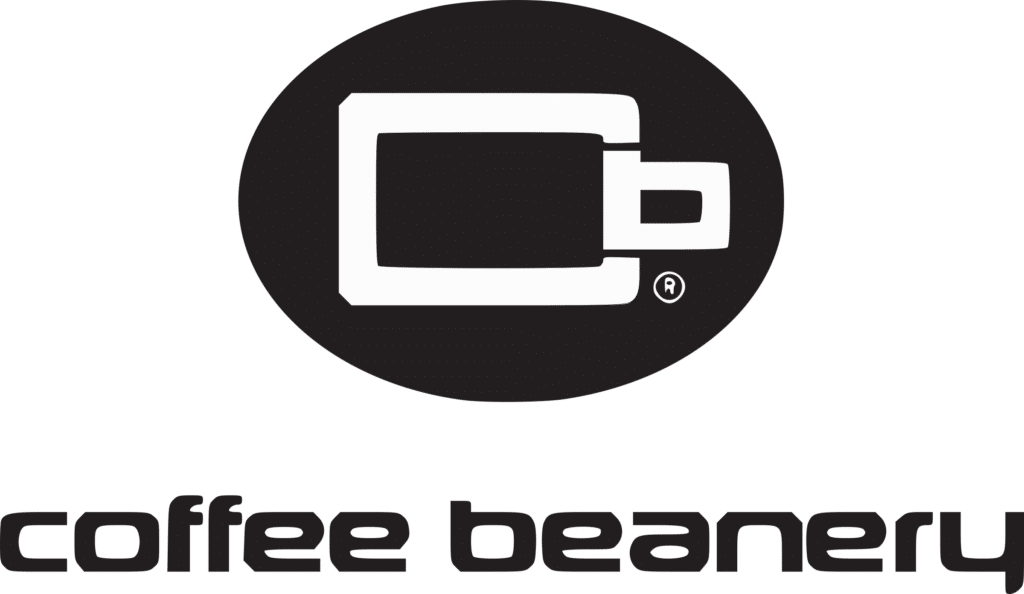 Coffee Beanery is a chain of coffee shops headquartered in Flushing, Michigan. Its franchises offer various types of coffee, including espresso-based beverages and other beverages, coffee beans, tea, spices and food items.
Coffee Beanery was founded by JoAnne and Julius Shaw in Dearborn, Michigan, in 1976. It started by selling specialty coffee to customers in its first store in Fair Lane and has grown on the principles of time-tested and honored traditions and values. Today, it is recognized as an industry leader for its unique family business approach, corporate culture and commitment to quality.
By creating exceptional coffee, a warm and relaxing environment and corporate culture, Coffee Beanery presents its franchisees with every opportunity to succeed and exemplify these values. Coffee Beanery began franchising in 1985 and currently has 37 franchises in the US and 58 locations globally, with its franchisor being Coffee Beanery Ltd.
---
Ziggi's Coffee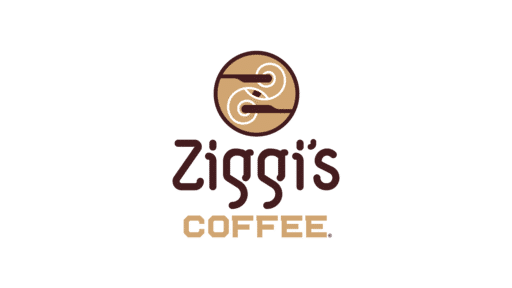 Ziggi's Coffee is a drive-thru coffee house chain based in Mead, Colorado. The franchise offers a variety of specialty drinks, including coffee, tea, smoothies, burritos, sandwiches and cookies. Also, it serves eats and treats such as breakfast and lunch.
Ziggi's Coffee was founded in 2004 in Longmont, Colorado, by Brandon and Camrin Knudsen. Their mission was simple in that today the brand rides on the belief of not only providing a superior cup of coffee but also superior service customers can rely on.
The brand has multiple models from which franchisees can choose from such as café, drive-thru, or café with a drive-thru. Currently its focus is on the development of its double-through model that serves drive-through customers only from a freestanding, smaller building measuring 250 to 500 square feet. The brand started franchising in 2016, and as of 2023 it has 70 locations in the US, 62 being franchises and 8 company owned.
---

La Madeleine is a leading American bakery and restaurant chain that offers the best French cuisine using fresh ingredients passed from generation to generation.
The restaurant chain is all about good food and heartfelt conversations, spreading the French culture with an award-winning menu to satisfy any craving.
It serves sandwiches, soups, salads, French favorites, all-day breakfasts and seasonal foods.
Founded in 1983 by Patrick Esquerre, the restaurant chain is headquartered in Dallas, Texas and operates as a subsidiary of Groupe Le Duff. La Madeleine has been franchising since 2011 and operates over 89 units, all franchised in the US.
---
Dutch Bros. Coffee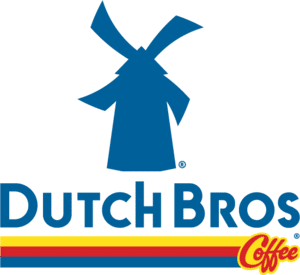 Dutch Bros. Coffee is a drive-through coffee chain headquartered in Grants Pass, Oregon.
It was founded in 1992 by two brothers of Dutch descent, Dane and Travis Boersma.
Dutch Bros. Coffee also serves cold brews, energy drinks, teas, shakes, smoothies, sodas and baked treats, such as muffins and granola bars.
The brand began franchising in 1999 and has over 671 company-owned and franchise-operated stores in 14 states in the US.
Disclaimer
Disclaimer: This content has been made for informational and educational purposes only. We do not make any representation or warranties with respect to the accuracy, applicability, fitness, or completeness of the information presented in the article. You should not construe any such information or other material as legal, tax, investment, financial, or other professional advice. Nothing contained in this article constitutes a solicitation, recommendation, endorsement, advertisement, or offer to buy or sell any franchises, securities, or other financial instruments in this or in any other jurisdiction in which such solicitation or offer would be unlawful under the franchise and/or securities laws of such jurisdiction.
All content in this article is information of a general nature and does not address the detailed circumstances of any particular individual or entity. Nothing in the article constitutes professional and/or financial and/or legal advice, nor does any information in the article constitute a comprehensive or complete statement of the matters discussed or the law relating thereto. You alone assume the sole responsibility of evaluating the merits and risks associated with the use of any information or other content in this article before making any decisions based on such information or other content.