Top 8 Donut Franchises: AUV, Cost & Stats (2023)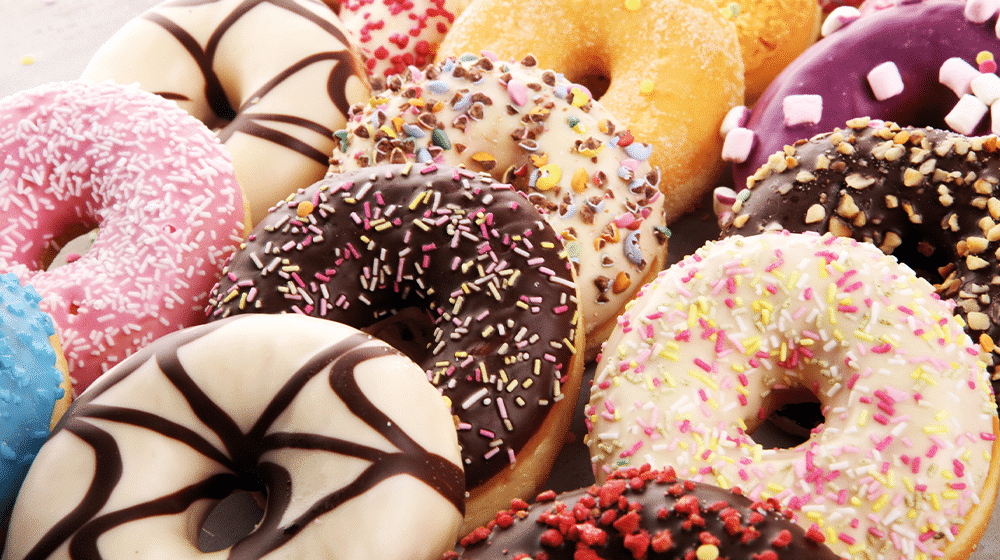 If you're considering getting into the donut shop industry, buying a franchise can be a great option. Yet, which franchise should you choose? There are a number of donut shop franchises you can choose from, each with their own pros and cons.
In this article we are giving you our top 4 picks of the best donut shop franchises in the US.
For each we're giving you the key financials: the average initial investment cost and Average Unit Volume (AUV). Also, if you want to dig deeper, you'll find the links to our complete review for each franchise below.
| Franchise | US franchised units | Investment | AUV | Net worth | Liquid capital |
| --- | --- | --- | --- | --- | --- |
| Dunkin' | 9,244 | 779,000 | 1,057,000 | 500,000 | 250,000 |
| Tim Hortons | 637 | 1,243,000 | 1,188,000 | 500,000 | 100,000 |
| Krispy Kreme | 373 | 824,000 | 3,400,000 | 2,000,000 | 300,000 |
| Duck Donuts | 107 | 446,000 | 427,000 | 350,000 | 150,000 |
Dunkin'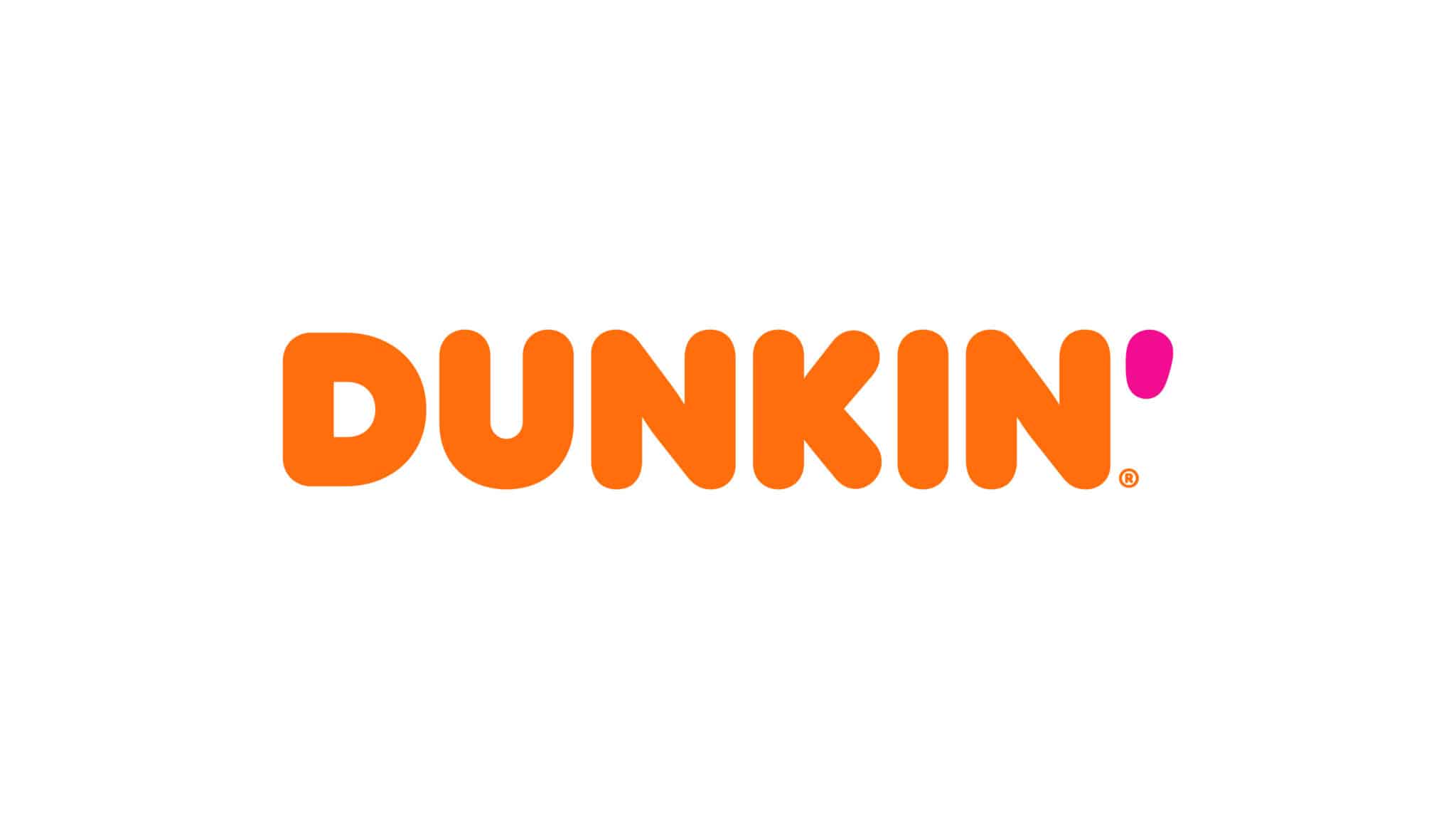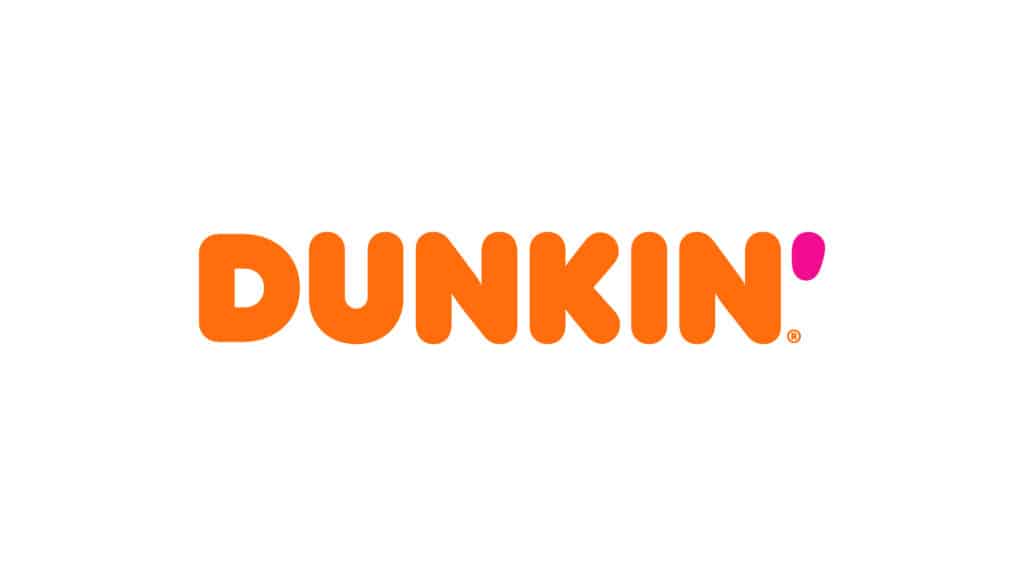 | US franchised units | Investment | Average Unit Volume |
| --- | --- | --- |
| 9,244 | $779,000 | $1,057,000 |
Dunkin' Donuts ("Dunkin'", "Dunkin' Donuts" or "DD"), is one of the leading coffee and donut shop chains globally. Headquartered in Canton, Massachusetts, the brand offers over 70 doughnut varieties and cold coffee drinks, bagels, breakfast sandwiches, and other baked goods in over 12,000 locations globally.
It was originally founded by Bill Rosenberg in 1948 in Quincy, Massachusetts, then known as 'Open Kettle'. In 1950, after deliberating with his executives, Bill renamed the store Dunkin' Donuts. The flourishing eatery shop was selling donuts for 5 cents and coffee for 10 cents.
The Dunkin' Donuts franchise was born in 1955 with its first franchise Quick Service Restaurant (QSR). Later renamed Dunkin' Donuts Franchising LLC, the franchisor company develops, operates, and franchises retail restaurants utilizing the Dunkin' system.
Later, the brand changed to Dunkin' in 2019 reflecting its growth and increasing emphasis on coffee and other drinks as well as sandwiches. Today, the Dunkin' brand has more than 12,000 franchise stores in the US and over 42 countries.
---
Tim Hortons


| US franchised units | Investment | Average Unit Volume |
| --- | --- | --- |
| 637 | $1,243,000 | $1,188,000 |
Tim Hortons is a leading Canadian restaurant chain founded in 1964 in Hamilton, Canada. Headquartered in Toronto, its menu is synonymous with coffee, doughnuts, baked goods, soups, and sandwiches.
It was founded by Canadian ice hockey defenseman, Tim Horton, and Montreal-born businessman, Jim Charade. One year later, in 1965, Tim Hortons began to franchise its coffee shops.
Wendy's, an American fast-food restaurant chain, acquired Tim Hortons in 1995 in a partnership that lasted a decade. In 2014, 3G Capital, a Brazilian private equity firm, purchased the Canadian fast food chain.
Today, Tim Hortons has 5,352 locations in 15 countries around the world.
---
Krispy Kreme


| US franchised units | Investment | Average Unit Volume |
| --- | --- | --- |
| 373 | $824,000 | $3,400,000 |
Krispy Kreme is a leading American multinational doughnut and coffee shop chain store with 373 in the US and over 1,600 locations worldwide. The chain offers glazed doughnuts, coffee, and other beverages, treats, and sweets.
Headquartered in Winston-Salem, North Carolina, Krispy-Kreme was founded by Vernon Rudolph in 1937.
The Krispy Kreme franchise started in the 1950s and the company went public in 2000 as Krispy Kreme Doughnuts Inc.
Shortly after, the company opened its first stores overseas: in Canada in 2001, in Australia, and the UK in 2003.
Since then, Krispy Kreme has opened over 361 stores in the US and over 1,700 other locations across 31 countries.
---
Duck Donuts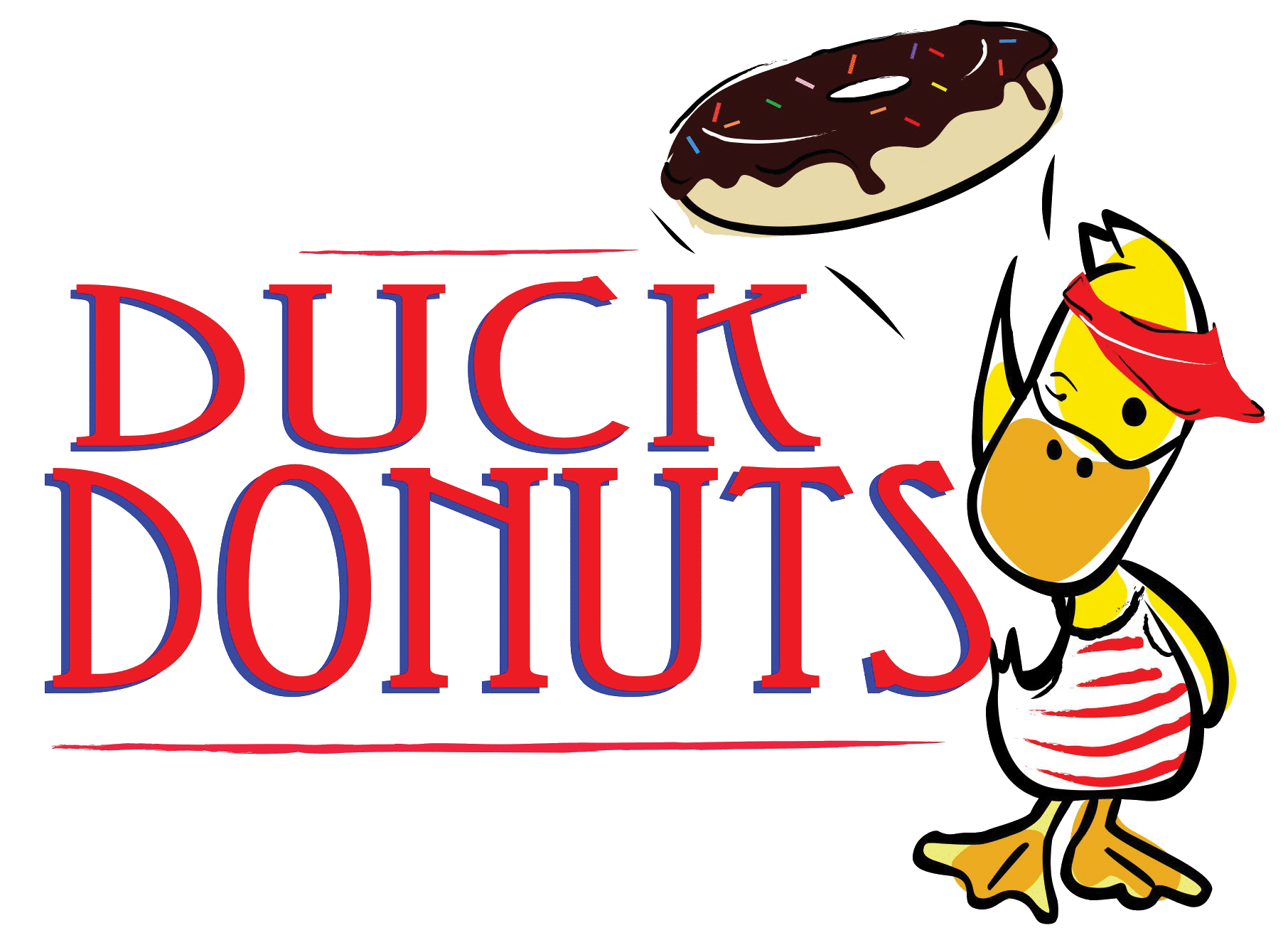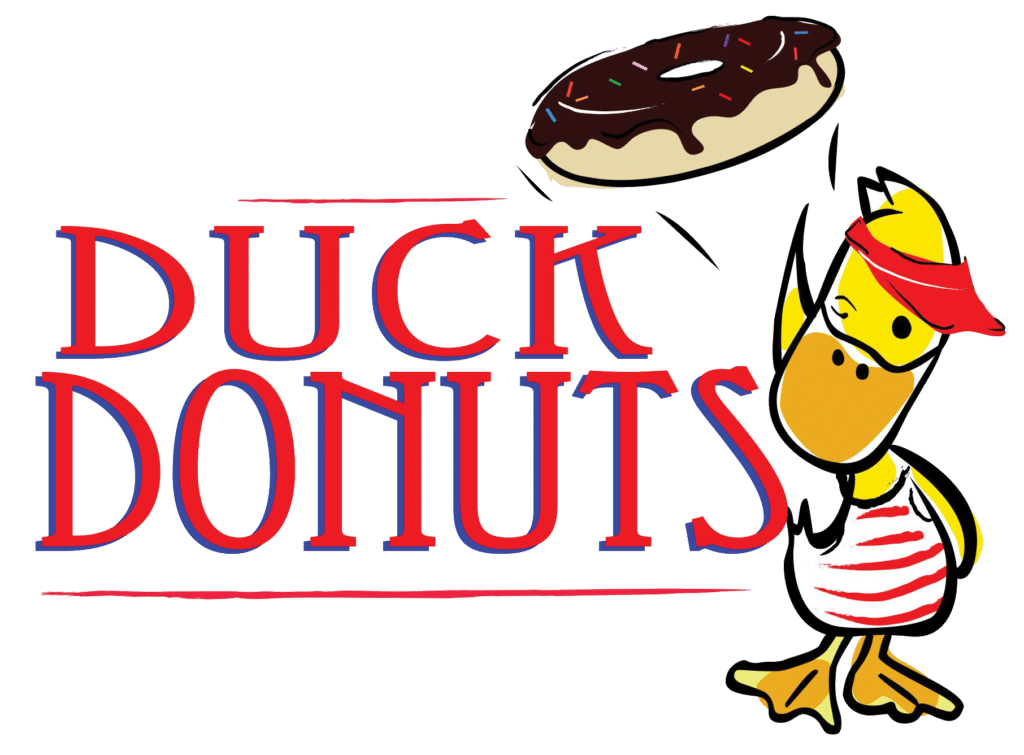 | US franchised units | Investment | Average Unit Volume |
| --- | --- | --- |
| 107 | $446,000 | $427,000 |
Duck Donuts is an American quick-serve chain of doughnut shops headquartered in Mechanicsburg, Pennsylvania.
The chain was founded in 2006 by Russ DiGilio and Robin Griffith in Duck, North Carolina.
It serves customizable, made-to-order doughnuts, other baked goods, sandwiches, coffee, desserts, and beverages.
Duck Donuts started franchising in 2013 and now has more than 100 restaurants in the US.
---
Shipley Do-Nuts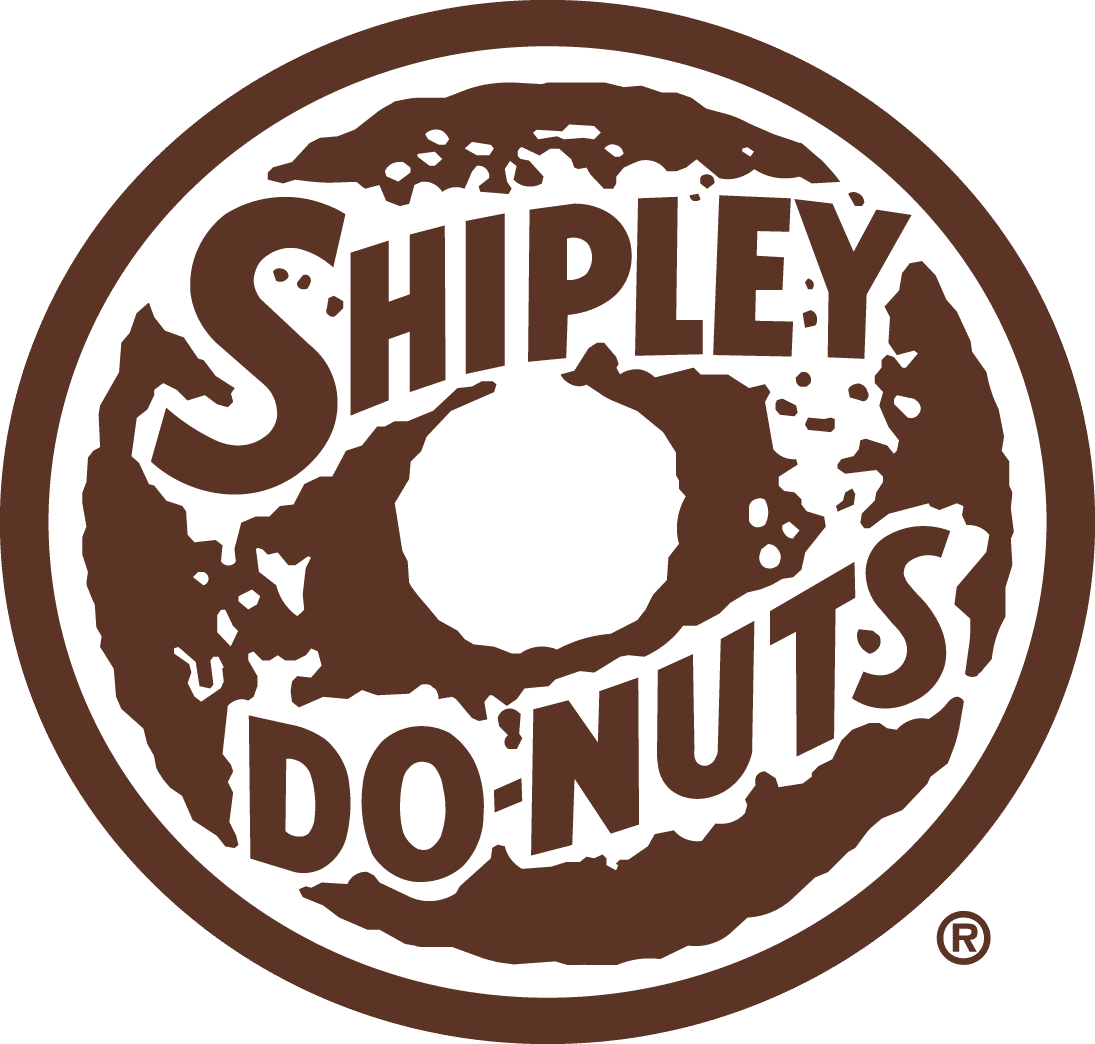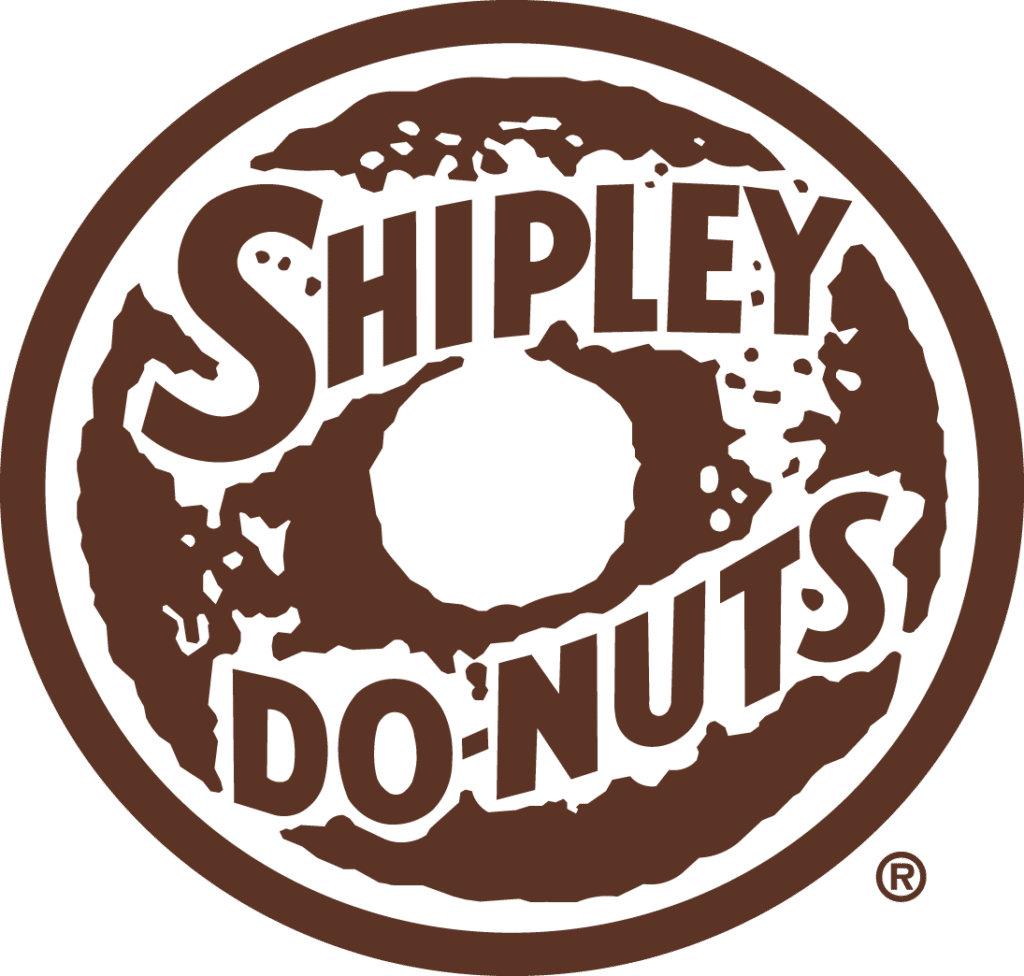 Shipley Do-Nuts is a doughnut company and coffeehouse chain based in Houston, Texas.
It is a private company founded by Lawrence Shipley in 1936 and has enjoyed rapid expansion in the US markets, from Southern United States to Florida and Oklahoma.
Shipley Do-Nuts has been franchising since 1987.
The company's menu includes handcrafted doughnuts in over 60 flavors, cheese kolaches, golden sausages, coffee, cake and cinnamon rolls.
In 2021, Peak Rock Capital acquired the coffee and doughnut chain. Today, it operates over 300 locations across 9 US states.
---
Peace Love & Little Donuts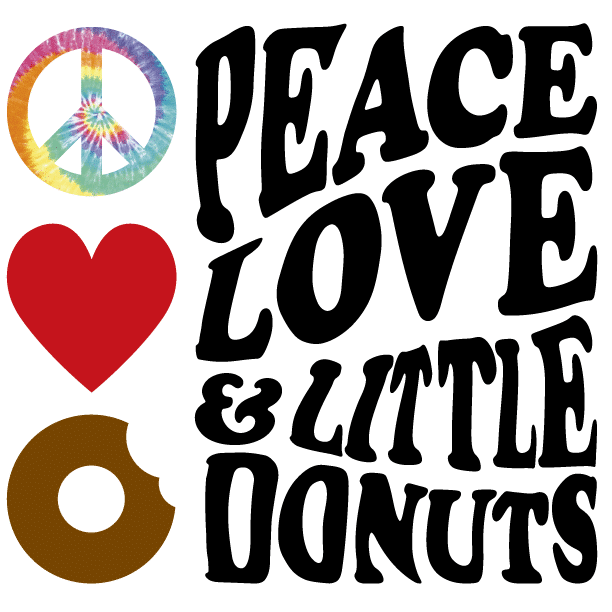 Peace, Love & Little Donuts is all about tapping into delicious, fun and memorable donut experiences.
Founded in 2009 by Ronald Razete and his wife Marci, the donut shop offers tasty donuts in many flavors using the best ingredients. The array of options offer every client a flavor suited to their taste. In addition many stores also serve fresh coffee and other sweet treats, creating a memorable experience that keeps the clients coming back for more.
The Pennsylvanian donut shop started franchising in 2016.
Today, Peace, Love & Little Donuts operates in over 20 locations, all franchised in the US.
---
Randy's Donuts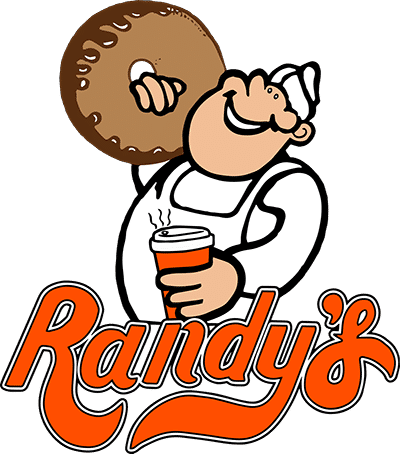 Randy's Donuts is one of the oldest donut shops in the world that has attracted visitors since 1952.
The colossal rooftop donut makes Randy's Donuts one of the most iconic buildings in Los Angeles, committed to delivering the best donut experiences to anyone visiting the store.
The secret to the donut shop's success over the years is its professional bakers, unique recipes, and proprietary ingredients that give tastier, larger, fresher donuts.
The brand's story dates back to 1952 when it was founded by Russell C. Wendell as Big Donut.
The store has been owned by many donut enthusiasts since then, including Robert Eskow, who renamed it Randy's Donuts in 1976.
Today, the donut shop is owned by Mark Kelegian, who has expanded franchise locations to South Korea, Saudi Arabia, Las Vegas and Southern California.
Franchising since 2019, Randy's Donuts now operates 15 donut shops in the US and 14 worldwide.
---
Hurts Donut Company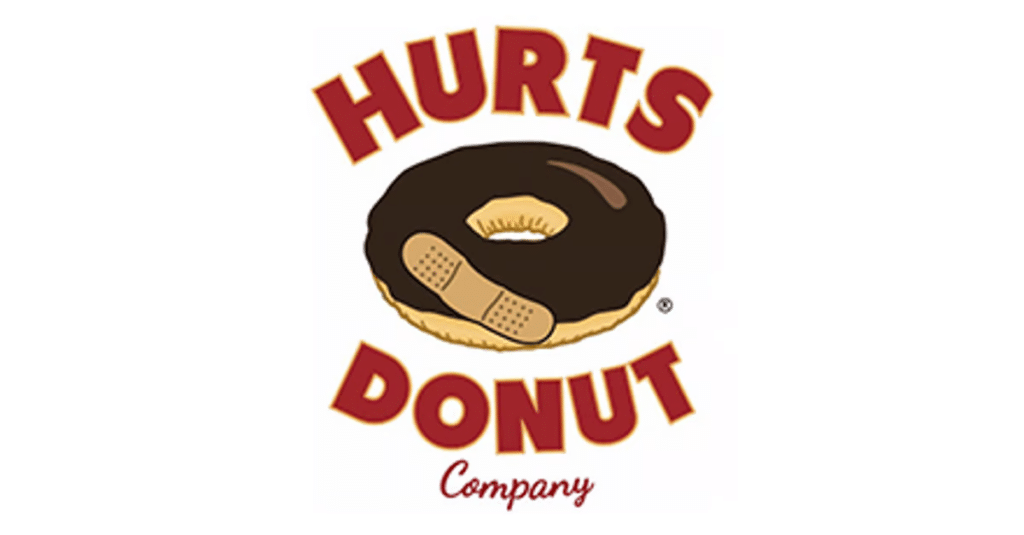 Hurts Donut Company is a fast-casual donut restaurant franchise headquartered in Springfield, Missouri. It offers dessert donuts and pastries, customized donuts, gourmet donuts and classic traditional variations and beverages.
Hurts Donut Company was founded in 2013 by Timothy and Kas Clegg in Springfield, Missouri. The brand has since developed a unique flavor of donuts with their uniform-free toppings to become one of the fastest-growing donut brands and is regarded as the "rebel of all donuts."
The brand offers different franchise models for its partners to choose from, including dine-in, carry-out, drive-thru and delivery models in its custom WHAAMBULANCE, an emergency donut vehicle, in a bid to reach more locations and offer its donut experience to its guests.
Hurts Donuts Company began franchising in 2015 and today it has 20 locations in the US, 18 of which are franchised. The brand has plans to open more locations in Texas, Kentucky and Florida by 2023.
Disclaimer
Disclaimer: This content has been made for informational and educational purposes only. We do not make any representation or warranties with respect to the accuracy, applicability, fitness, or completeness of the information presented in the article. You should not construe any such information or other material as legal, tax, investment, financial, or other professional advice. Nothing contained in this article constitutes a solicitation, recommendation, endorsement, advertisement, or offer to buy or sell any franchises, securities, or other financial instruments in this or in any other jurisdiction in which such solicitation or offer would be unlawful under the franchise and/or securities laws of such jurisdiction.
All content in this article is information of a general nature and does not address the detailed circumstances of any particular individual or entity. Nothing in the article constitutes professional and/or financial and/or legal advice, nor does any information in the article constitute a comprehensive or complete statement of the matters discussed or the law relating thereto. You alone assume the sole responsibility of evaluating the merits and risks associated with the use of any information or other content in this article before making any decisions based on such information or other content.