Founded in 1997, Tropical Smoothie Cafe is a fast growing popular franchise that benefit from healthy eating habits trends in the US. With 1,100 stores as of 2022, Tropical Smoothie Cafe is one of the biggest restaurant franchise in the US.
Yet, before you start investing in a franchise, you may want to understand the risks and profit potential. In other words: is this a good investment for you as a franchisee?
Good news: with a $430,500 investment cost and annual sales of $961,969, it does seem like it.
In this article we're looking at how much you can make with a Tropical Smoothie Cafe franchise, how much it really costs, and whether you should go for it. Let's find out!
Tropical Smoothie Cafe franchise: revenues, fees & profits
| | |
| --- | --- |
| Franchise fee | $30,000 |
| Royalty fee | 6.0% |
| Marketing fee | 5.5% |
| Investment (mid-point) | $430,500 |
| Average annual sales | $961,969 |
| Sales to investment ratio | 2.2x |
| Investment payback* | 3.0 years (excellent) |
| Minimum net worth | $350,000 |
| Minimum liquid capital | $125,000 |
* using 15% net profit margin
What is Tropical Smoothie Cafe?
Tropical Smoothie Café is an American restaurant chain with more than 1,100 stores in the U.S.
Headquartered in Destin, Florida, Tropical Smoothie Café was founded in 1997 by Eric Jenrich, Delora Jenrich, and David Walker.
It offers a menu of smoothies, sandwiches, flatbreads, wraps, bowls, and breakfast items. It serves superfood, classic, indulgent, and supercharged smoothies and supplements that may be added to each smoothie.
Its franchising journey began in 1998, and its first franchise opened in Tallahassee, Florida. It is franchised by Tropical Smoothie Franchise Development Corporation.
Tropical Smoothie Cafe franchise: pros and cons
Pros
Territory protection: Tropical Smoothie Café grants its franchisees an exclusive protected territory, which is a geographical area within a one-and-a-half-mile radius around a Tropical Smoothie Café restaurant. Therefore, the franchisor doesn't grant franchises or operate competitive smoothie businesses in the protected area.
Variety of franchise options: The brand offers franchisees different flexible options to choose from. These include in-line, non-traditional, end-cap locations with or without drive-throughs and freestanding locations.
Balanced menu: The brand has a well-mixed menu of smoothies and food items to meet the needs of different customers. It offers different dayparts such as breakfast, lunch, dinner, dessert, and snacks. It has also introduced vegan and gluten-friendly foods. It has multiple revenue streams like dine-in, drive-thru, delivery, and catering.
Absentee ownership: Tropical Smoothie Cafe does not force franchisees to be personally involved in the direct operations of their business. Franchisees can appoint designated principals to run the operations of their restaurants, making it a good option for passive investment.
Solid training and support: The franchisor offers franchisees and the employees who work in their restaurant detailed training and support to successfully manage the restaurant. This involves one week of classroom training and 3 to 4 weeks of on-the-job training.
Strategic Marketing: The brand employs strategic marketing methods to promote and drive brand awareness in existing and new markets. Franchisees can also use the Tropical Rewards app to win customer loyalty and improve sales and profitability.
Innovativeness and technology: The brand continues to employ creativity to innovate a quality and a less costly menu that brings high profits to its franchisees. In addition, it utilizes online tools to help franchisees remotely monitor food costs, labor costs, and customer relations.
Cons
No franchise financing: The brand or its affiliates do not offer its franchisees direct or indirect financing for restaurant development, inventories, or equipment. It also does not guarantee any obligations, leases, or notes.
Limited global presence: The Tropical brand is yet to gain popularity in many other countries outside the U.S. This makes it less attractive outside the U.S. as it may mean a lot of marketing and advertising.
Competition: The brand faces competition from other restaurants offering smoothies and related foods.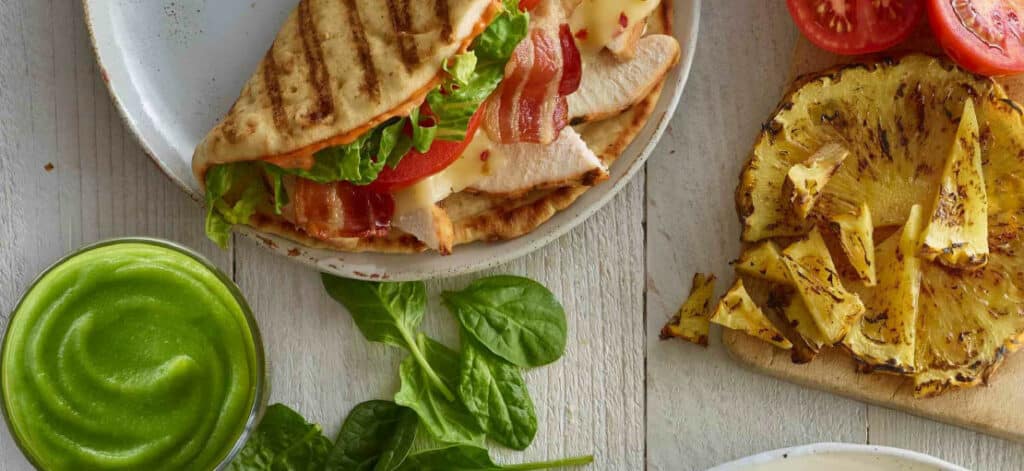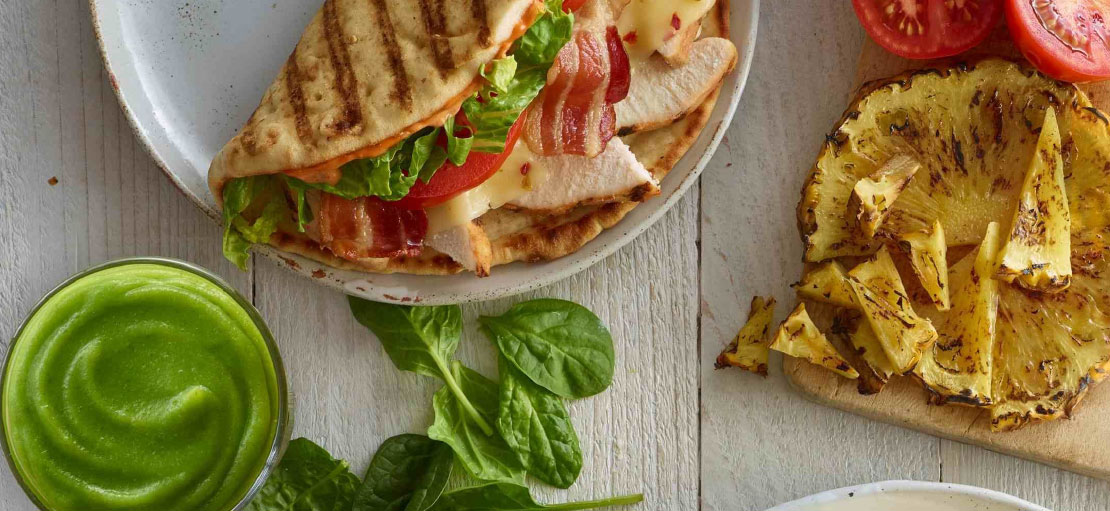 How much does a Tropical Smoothie Cafe franchise cost?
You would invest around $430,500 to open a new Tropical Smoothie Cafe franchise. This also includes the initial franchise fee of $30,000.
This number is an average that can vary based on your location, the size of your store and other factors. Usually, the investment ranges between $277,000 and $584,000.
From pre-opening fees to the first 3 months' working capital, the initial investment cost covers it all. Here's the complete breakdown of the different types of costs you can expect:
| Type of expenditure | Low | High |
| --- | --- | --- |
| Initial franchise fee | $15,000 | $30,000 |
| Professional fees | $5,000 | $15,000 |
| Fixtures, furniture, equipment | $95,000 | $142,000 |
| Leasehold improvements | $140,000 | $259,500 |
| Signage | $3,000 | $25,000 |
| Opening inventory | $3,500 | $19,500 |
| Initial training expenses | $1,000 | $15,000 |
| Deposits | $1,500 | $25,500 |
| Grand opening | $5,000 | $10,000 |
| Working capital* | $8,000 | $42,500 |
| Total | $277,000 | $584,000 |
Source: 2022 FDD // * For first 3-6 months
How much can you make with a Tropical Smoothie Cafe franchise?
On average, a Tropical Smoothie Cafe franchise makes $961,969 in sales annually. This is the median annual sales of the 768 Tropical Smoothie Cafe franchises operating in 2021.
Despite the COVID-19 pandemic, the Smoothie Cafe franchises are doing well in terms of growth: +6.2% and +22.8% year-on-year revenue growth in 2020 and 2021 respectively.
| | Stores | Median net sales | % change |
| --- | --- | --- | --- |
| 2019 | 570 | $737,847 | – |
| 2020 | 661 | $783,711 | 6.2% |
| 2021 | 768 | $961,969 | 22.8% |
Source: 2022 FDD
How profitable is a Tropical Smoothie Cafe franchise?
On average, a Tropical Smoothie Cafe franchise makes $254,922 in profits per year. This represents a 27% adjusted EBITDA margin.
Does this mean you can pay yourself as the franchisee 27% of the total revenue as dividends? No, you may need to deduct taxes, debt interest expenses, and other costs as well. The remaining balance is the net profit.
Unfortunately, Tropical Smoothie Cafe doesn't provide any financial information on costs. Instead we used benchmarks for COGS, labor and rental costs.
| Profit-and-loss | Amount ($) | As % of sales |
| --- | --- | --- |
| Sales | $961,969 | 100% |
| COGS | $(240,492) | 25.0%* |
| Labor | $(278,971) | 29.0%* |
| Rent | $(76,958) | 8.0%* |
| Royalty + marketing fees | $(110,626) | 11.5% |
| Adjusted EBITDA | $254,922 | ~27% |
Source: 2022 FDD
Is a Tropical Smoothie Cafe franchise a good investment?
As a franchisee, you should ask yourself: are the profits worth the cost to open a franchise? From the initial franchise fee, the building costs, equipment and the royalties you must pay to the franchisor, you need to prepare a financial plan to assess your profits and return on investment.
This is where we use the payback period: we calculate the time it takes (in years) for you to reimburse the initial investment cost.
As per our analysis, it takes only 3 years to reimburse the investment cost required to open a Tropical Smoothie Cafe franchise. This is an excellent payback period, and therefore a great investment.
To calculate the payback period, we divided the investment cost ($430,500) by the net profits (which we estimate at 15% of sales).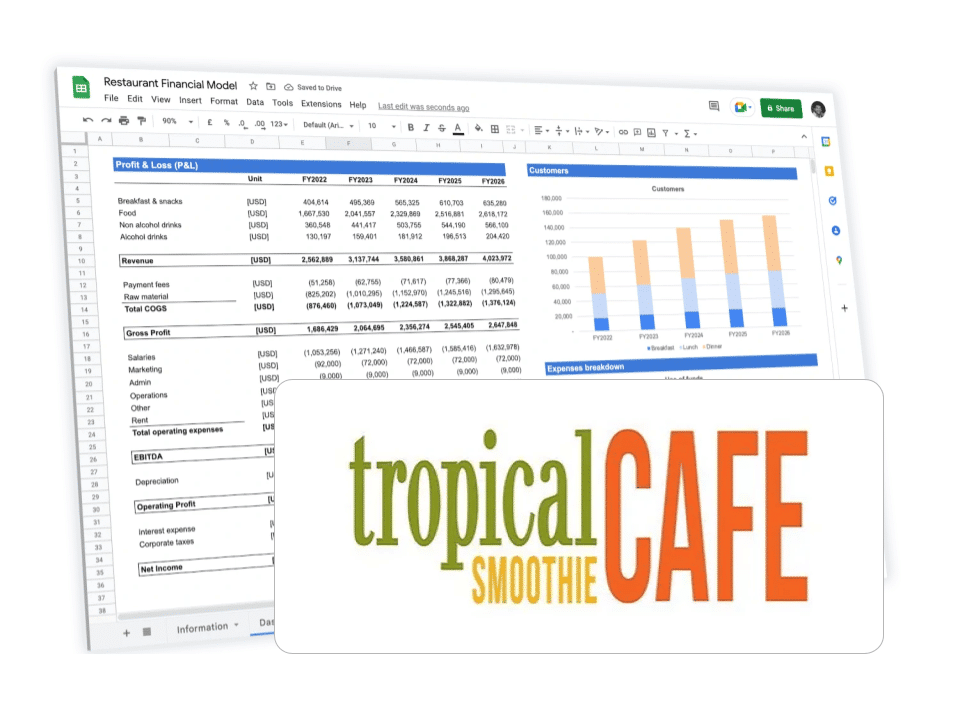 Download the Tropical Smoothie Cafe business plan and get your franchise funded
Including a 5-year financial plan built with the latest Franchise Disclosure Document numbers