Montreal's Top 14 Venture Capital Firms [2022]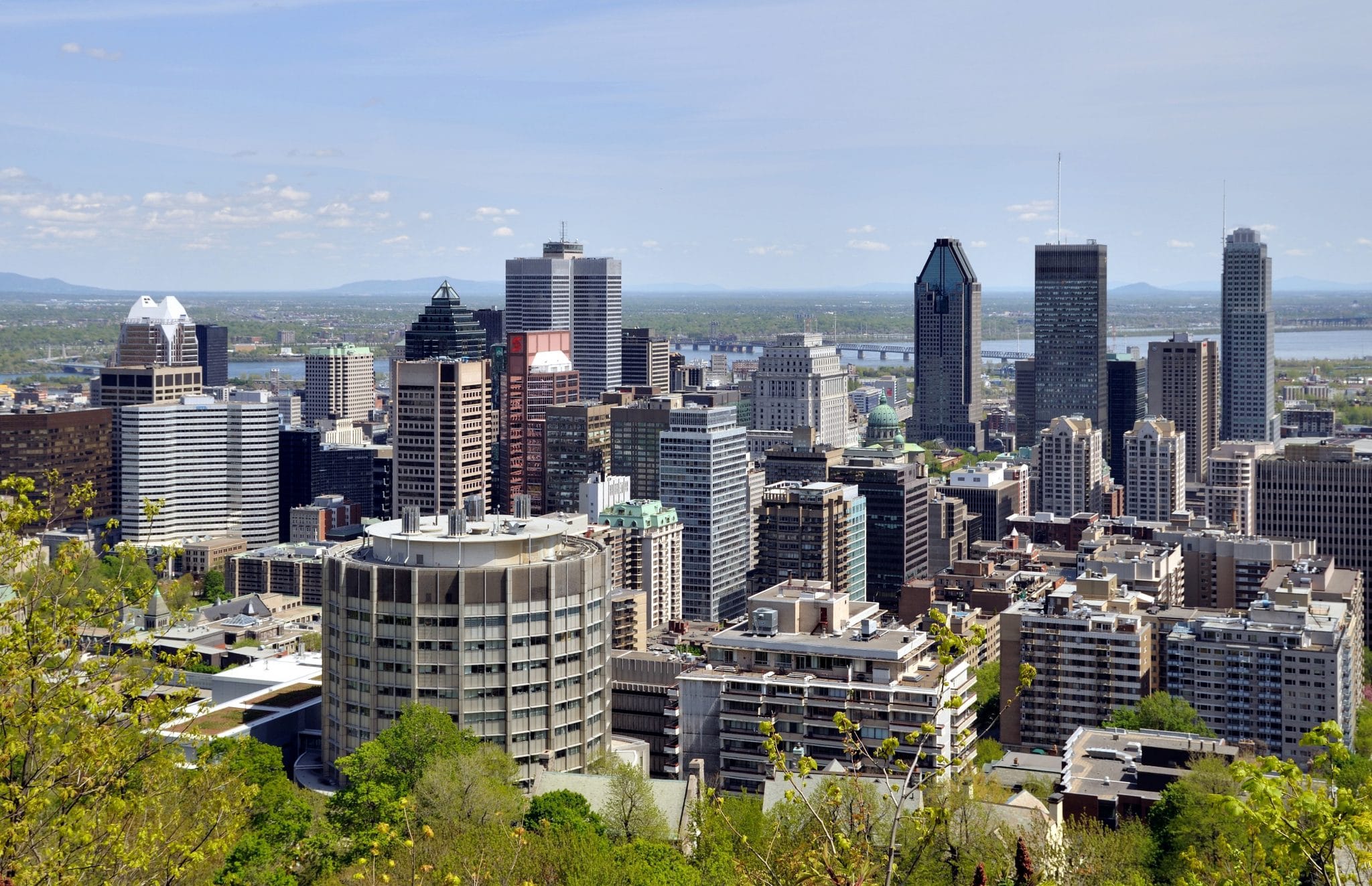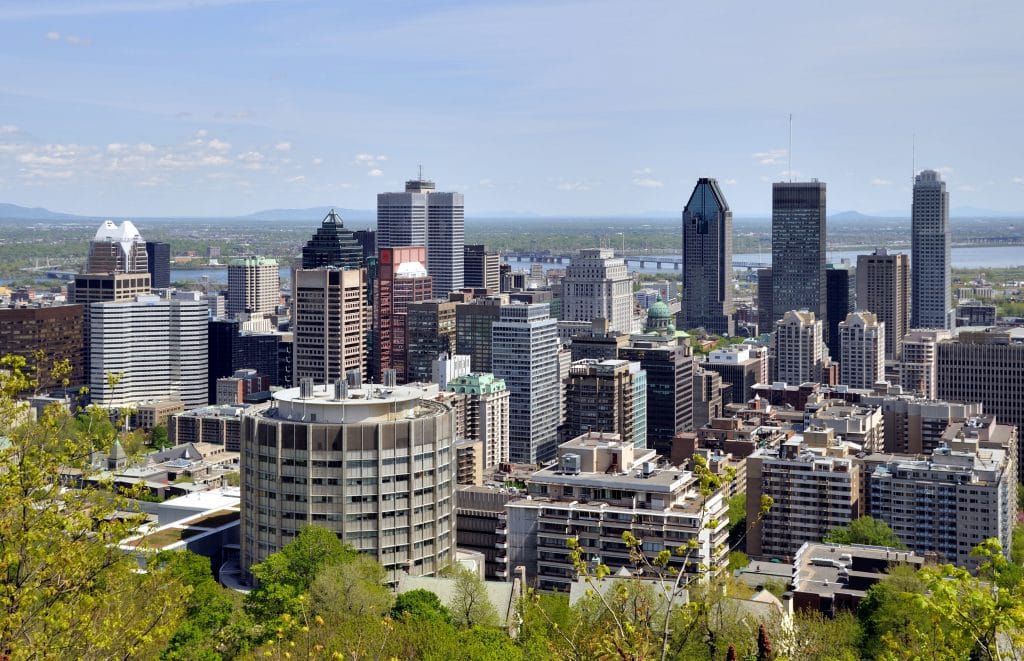 Montreal has recently seen a surge of investments, placing it at the 3rd rank behind Toronto and Vancouver. Indeed, in 2021 alone, Montreal's venture capital firms have invested a total of $1.6 billion, a 30% increase vs. 2020. In addition to funding, Montreal's venture capital firms often also offer founders valuable support for hiring, product development, sales and marketing.
In this article we have listed our top picks for the best venture capital firms in Montreal. So, if you haven't yet started to reach out, here is a good place to start learning about them.
Note: this article is part of a series where we present you the top Venture Capital firms across the world. Have a look at the complete list here.
Top 14 Venture Capital Firms In Montreal
Here's a summary of our top 14 picks for Montreal's best venture capital firms for startups (in alphabetical order):
| Name | Sector focus | Round | Investment size | Investments |
| --- | --- | --- | --- | --- |
| BCF Ventures | Enterprise SaaS | Seed, Series A | $125K | 14 |
| BDC Venture Capital | Deeptech, Industry, Cleantech, Healthtech | Seed, Series A | Undisclosed | 503 |
| BrightSpark | Software, Mobile, Internet | Seed | Undisclosed | 54 |
| Cycle Capital | Cleantech | Seed, Series A | Undisclosed | 62 |
| Diagram Ventures | Technology | Seed, Series A. | $3M-$5M | 19 |
| Inerjys | Cleantech | Series A | Undisclosed | 6 |
| Inovia Capital | Technology | Seed, Series A, A+ | Undisclosed | 277 |
| Luge Capital | Fintech | Seed, Series A | Undisclosed | 20 |
| Lumira Ventures | Biotech, Medtech, Healthtech | Seed, Series A | Undisclosed | 81 |
| Panache Ventures | Technology | Seed | $250K – $500K | 92 |
| Real Ventures | Technology | Seed, Series A | Undisclosed | 279 |
| Tactico Inc | Technology | Seed, Series A | $500K- $5M | 17 |
| Yaletown Partners | Software, Data, Device technologies | Seed | $500K – $2.5M | 74 |
| Yolo Ventures | Technology | Seed, Series A | $25K-$1M | 3 |
Fundraising?
Download a financial model template, fill it out in minutes and get funded
20+ charts & metrics

Video tutorial

Free expert review
BCF Ventures is a venture investment firm focusing on supporting emerging technologies led by talented founders. The investor believes in supporting passionate entrepreneurs to build disruptive technologies that will challenge the status quo in traditional sectors.
Therefore, BCF Ventures funds companies with some type of fundamental science or technological innovation in leading to the establishment of intellectual property rights.
BCF Ventures backs entrepreneurs working on technologies that will shape the future of B2B cloud and SaaS intelligence that leverages artificial intelligence.
Their typical check size is around $125K. BCF does not take the lead and prefers taking a minority position in the first initial round.
BDC Venture Capital is Canada's most active capital investor helping technology innovators build excellent companies. The VC firm brings years of experience building Powerhouse Canadian technology companies. They are committed to backing the underserved sectors and connecting founders by opening doors and providing opportunities where others don't.
The BDC Venture Capital funds present entrepreneurs with diverse opportunities for innovating in new and existing markets. Their venture funds include:
Deep tech venture fund
Women in technology venture fund
Industrial, clean, and energy technology venture fund
Growth venture Co-investment fund
Besides financial investments, the Vc firm provides entrepreneurs advisory services to help them build successful ventures.
BrightSpark is an early-stage VC firm investing in exceptional technology companies. The VC firm brings together a team of VC veterans, successful ex-operators, and a new generation of future GPs who mentor and help their investee companies through the challenging journey of business growth.
BrightSpark invests in talented and experienced entrepreneurs at the early stage of their business and supports them as they grow into an industry-dominating technology company. The founder-centric VC firm looks for and backs founders who have the ambition for building a global company. They look for entrepreneurs with aligned interests and a positive culture.
Cycle Capital is an investment company that partners with ambitious entrepreneurs in building innovative Cleantech companies.
The VC firm focuses on enabling entrepreneurs, investors, and companies to find innovative solutions to humanity's most ecological issues.
The financial entrepreneurs aim high and implement all the necessary means to help the portfolio companies go from dream to reality. They inspire partners and collaborators to dream more, dare more, and surpass themselves.
Fundraising?
Download a financial model template, fill it out in minutes and get funded
20+ charts & metrics

Video tutorial

Free expert review
Diagram Ventures is an investment firm that focuses on building a new model for creating successful technology companies. The venture builder fosters and de-risks to build conviction in the opportunity. They utilize their unique global ecosystem of investors and industry partners to help their investee companies to reach customers.
The VC firm matches proven and determined entrepreneurs with vetted ideas and more significant capital investments. They work towards giving the investee companies the runway and focus they need to build great companies.
Diagram Ventures develops strong relationships with its founders, collaborates with them to find the best talents, and facilitates connections.
Their typical investments fall in the range of $3M-$5M
Inerjys is a venture builder focusing on challenging the status quo in the cleantech sector. The VC firm believes that clean technologies must proliferate at a faster rate. Therefore, they focus on accelerating the adoption of clean technologies and addressing key obstacles faced by the founders.
The VC firm works towards ensuring access to capital, supporting product or service commercialization, and helping to build incumbent technologies.
Inerjys Invests in areas that have the potential to make an immediate impact globally. They focus on the under-served sectors and founders working with ubiquitous technologies to build disruptive solutions.
Inovia Capital is a venture capital firm that supports founders focusing on technology.
The VC firm partners with founders and backs them to build enduring global technology companies. Their support includes long-term mentorship, a robust talent network, and strategic support to help them scale. Inovia Capital invests in startups from the seed stage through IPO and beyond.
The VC firm is committed to the success of investee companies. Therefore, it brings together more than 40 team members to support early and growth-stage businesses. The team includes investment professionals, operators, entrepreneurs, and talented staff dedicated to working with the founders.
The VC firm operates globally and has offices in Canada, the Bay Area, and London.
Luge Capital is a Fintech-focused VC firm that supports founders at the early stage and remains committed to the investee companies throughout their business growth lifecycle.
The venture capital firm believes that investing early when founders plan their course helps the investee companies scale much faster.
Luge Capital looks out for great teams led by innovative leaders eager to challenge the norms with better technologies for the financial sector. The VC firm searches for founders with big ambitions and enables them to solve real problems affecting people globally.
Lumira Ventures is a venture capital firm that partners with exceptional entrepreneurs in building life science companies that will transform the lives of patients globally. The VC firm has years of experience founding, managing, and investing in healthcare and life science companies. They look for founders ready to collaborate and deploy their creativity and conventional wisdom in improving the industry.
Lumira Ventures is strategically situated in North America. It identifies innovative startups within and outside the traditional startup hubs and helps them access capital, talent, and strategic partners.
Fundraising?
Download a financial model template, fill it out in minutes and get funded
20+ charts & metrics

Video tutorial

Free expert review
Panache Ventures invests in forward-thinking high-growth Canadian startups building technology-focused solutions. The VC firm supports founders who have identified a problem and working towards creating a practical solution. They are keen on founders who have proven the market potential is super scalable and have developed a commercial product or service addressing the problem.
The VC firm invests at pre-seed and seed stages and provides check sizes of between $250K and $500K.
By partnering with Panache Ventures, portfolio companies gain access to peers and partners with relevant experience. The investee companies receive mentorship from investors, experts and consumers.
Real Ventures is an early-stage venture builder supporting game-changing technology leaders building the future.
Based in Canada, the VC firm dedicates its resources to serving entrepreneurs and nurturing the communities in which they thrive. The venture capital firm seeks collaboration and connection opportunities and works towards creating a more vibrant technology community.
They help founders lay enduring foundations by supporting them from the pre-seed stage and supporting them as they scale.
Typically, the Real Ventures team leverages their talents and experiences in supporting their founders in the best way they can.
Tactico is a VC firm that invests in private, venture, and growth companies. The VC firm provides the startup founders guidance and experience, helping them grow their enterprises.
In addition to capital infusion, the venture builder provides investee companies access to essential executive leadership and discipline to execute the business plan and expand capabilities.
The VC firm aims at enabling portfolio companies to build attractive companies for current or future investors and potential acquirers.
Tactico Inc invests in Fintech, Financial Services, Technology, and SaaS businesses. They invest in seed-stage and Series A companies, and their initial check ranges between $500K and $5M.
Yaletown Partners invests in software, data, and device technologies disrupting and modernizing the traditional industries. The VC firm works on creating a proper foundation for growth while delivering real value. They seek to become strategic partners, so they back the founder's vision helping in building an enduring business and bringing value beyond the financial investments.
The VC firm brings a team of successful entrepreneurs and industry executives who help the founders through the challenging journey of building a successful venture. Their typical investments fall in the range of $500K-$2.5M.
Yolo Ventures is a private venture builder firm based in Montreal. The VC firm focuses on incubating the early-stage startups by investing at the seed or series A stages of the business lifecycle.
Yolo Ventures looks for opportunities in the disruptive hospitality business, Blockchain technologies, music production, and the entertainment sector. Their initial check is between $25K and $1M.
The venture capitalist emphasizes the founder's idea and the teams working on the projects they have invested in. The VC firm believes in disruptive technologies that help them live happier and more fulfilling lives.
Fundraising?
Download a financial model template, fill it out in minutes and get funded
20+ charts & metrics

Video tutorial

Free expert review