Waxing The City Franchises: $564K Revenue, Low Profits?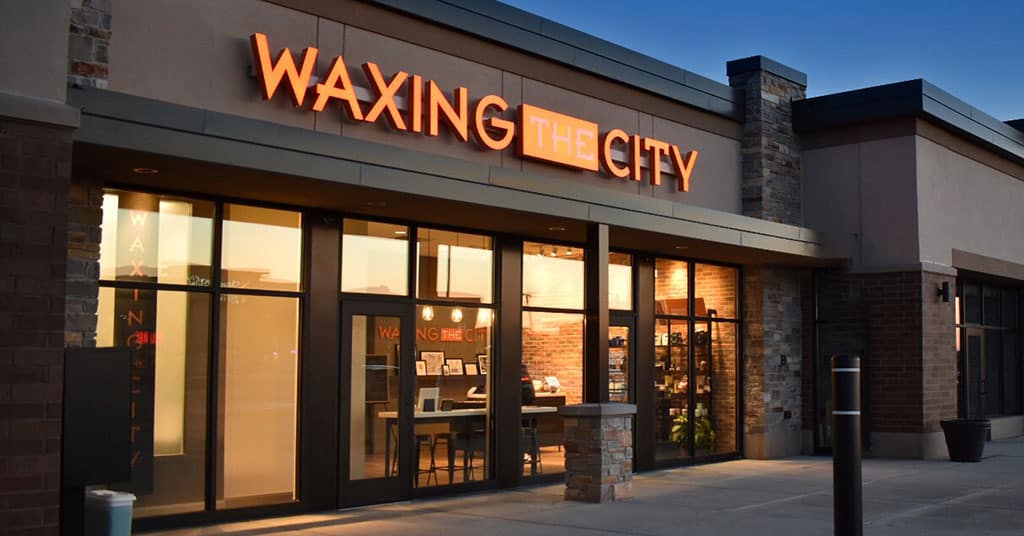 This article was updated with the 2023 Franchise Disclosure Document
Waxing The City is one franchise that leaves us puzzled: the Franchise Disclosure Document only includes some scarce profit information from 7 low profits company-owned salons vs. 113 franchises.
Based on this information, the average Waxing The City has an excellent 4 years payback at best. Is this really a good investment?
In this article we are looking at Waxing The City and its Franchise Disclosure Document to find out how much it (really) costs, how much profits you can make and whether it's a good investment. Let's find out!
Key stats
| | |
| --- | --- |
| Franchise fee | $42,500 |
| Royalty fee | 6.0% |
| Marketing fee | 2.0% |
| Investment (mid-point) | $359,000 |
| Revenue per unit | $564,000 |
| Revenue per sq. ft. | [franchise_value_revenue_per_sq_ft] |
| Sales to investment ratio | 1.6x |
| Payback period | [franchise_value_investment_payback] |
| Minimum net worth | $350,000 |
| Minimum liquid capital | $150,000 |
Source: FDD 2023
Find the best franchise
Compare Waxing The City vs. 1,000+ franchises on franchiseindx.com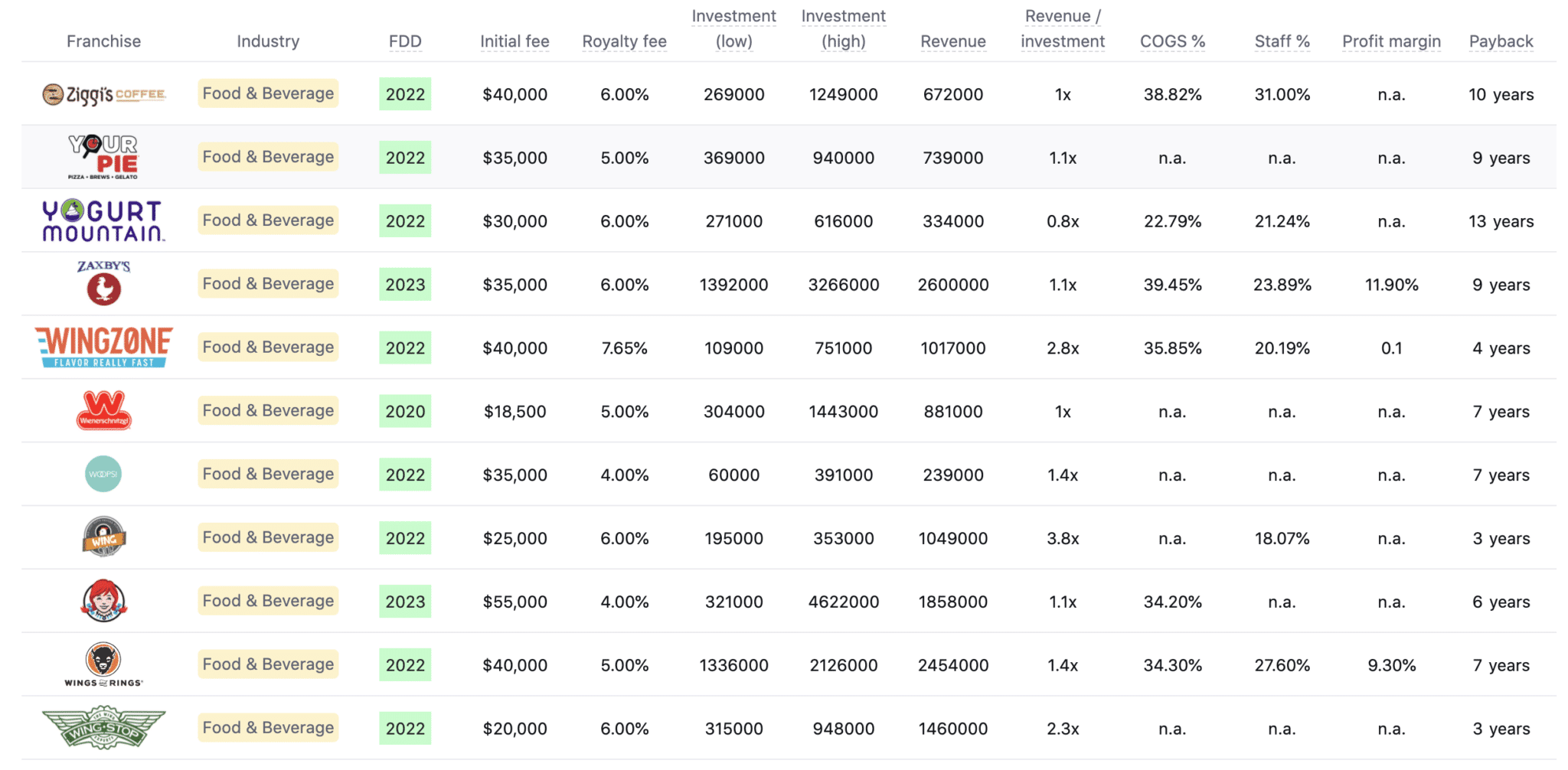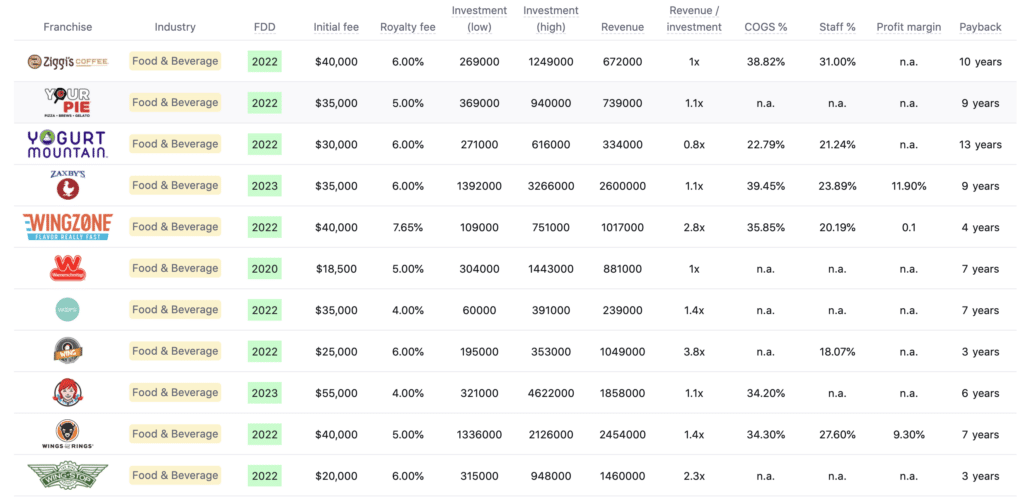 What is Waxing The City?
Waxing The City is a salon-styled beauty studio offering the best head-to-toe waxing services.
Founded in 2003 by Summer Hartshorn Vasilas and her friends, the Minnesota-based brand offers body waxing, facial waxing, eyebrow waxing, bikini waxing, Brazilian waxing, salon and hair removal services.
The exclusive waxing studio has been franchising since 2010.
Today, Waxing The City operates in 125 locations worldwide, with 118 studios in the US.
Waxing The City franchises pros and cons
Pros
Repeat customers: back to back waxing services, eyebrow enhancement and hair removal services attract recurring revenue.
Multiple revenue streams: franchisees earn from waxing services, body and skin car product sales.
Growth potential: a popular brand in the booming waxing and self-care industries with huge growth potential.
Simple studio operations: streamlined daily operations thanks to the tried and tested waxing methods. Franchisees have predictable working days with straightforward routines.
Low-cost investment: the brand is known for its excellent waxing services, setting up a low-cost franchise opportunity for franchisees to capitalize on.
Expert assistance: the franchisor helps franchisees make a strong first impression on potential customers. The dedicated support team helps new brand owners handle site selection, lease negotiation, operations, construction guidance and studio design.
Strong marketing strategy: the franchisor helps brand owners stand out with effective marketing and advertising strategies. The devoted corporate team helps franchisees attract new clients and retain the existing ones after studio opening. This includes grand opening marketing programs, local advertising assistance, free access to corporate marketing tools and promotional scheduling help.
Ongoing support: the franchisor helps with the ins and outs of running a successful business. The support team keeps in touch with franchisees throughout their entrepreneurial journey, from staff guidance to training, conference calls, webinars and regional workshops.
Financial assistance: Waxing The City may provide financial assistance via third-party sources to help franchisees cover the startup costs, franchise fees, inventory, equipment and trade fixtures.
Exclusive territory protection: a fixed area to run the franchise business without competing with other Waxing The City studios.
Cons
No absentee ownership: full involvement in the daily operations from the physical locations.
Can't be run part-time: mandatory, full-time, long-term commitment.
Minimum employee requirement: 8 employees to run the franchise.
Can't operate from home/as a mobile unit: franchises must be operated from physical locations.
Competition: EWC and Bliss & Bluemercury.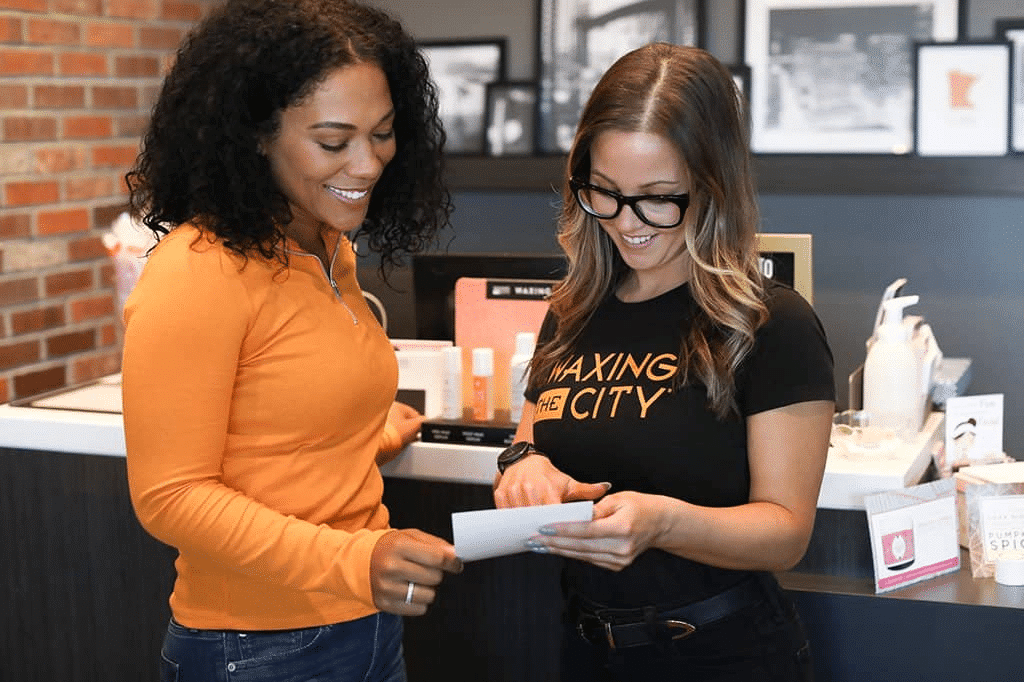 Waxing The City franchise costs
On average, you may need to invest around $359,000 to open a Waxing The City franchised salon. This amount is on the lower end compared to the average salon franchise ($450,000 as per our own benchmark).
The investment may vary depending on your location or the size of the salon. For example, the market price of real estate has an impact on the lease deposit which in turn impact the initial investment.
As per the 2023 Franchise Disclosure Document, the required investment ranges from $223,965 to $493,428.
Startup costs
Why would you need to pay this much amount at the very beginning of the operation, you may ask? Well, the investment covers all the startup costs you may need to start a salon.
In addition to the initial franchise fee of $42,500, the investment also covers:
Formation Costs: training expenses, leasehold improvements, equipment, furniture, interior and exterior signage, technology system, permits, business licenses, etc.
Initial Marketing: grand opening advertising
Operating Costs: 3 month's rent, office supplies, initial retail inventory, initial waxing supply inventory, insurance, working capital for the first 3 months, etc.
| Type of cost | Low | High |
| --- | --- | --- |
| Initial Franchise Fee | $42,500 | $42,500 |
| Formation Costs | $87,855 | $339,718 |
| Initial Marketing | $25,000 | $25,000 |
| Operating Costs | $68,610 | $86,210 |
| Total | $223,965 | $493,428 |
Source: Franchise Disclosure Document 2023
Find the best franchise
Compare Waxing The City vs. 1,000+ franchises on franchiseindx.com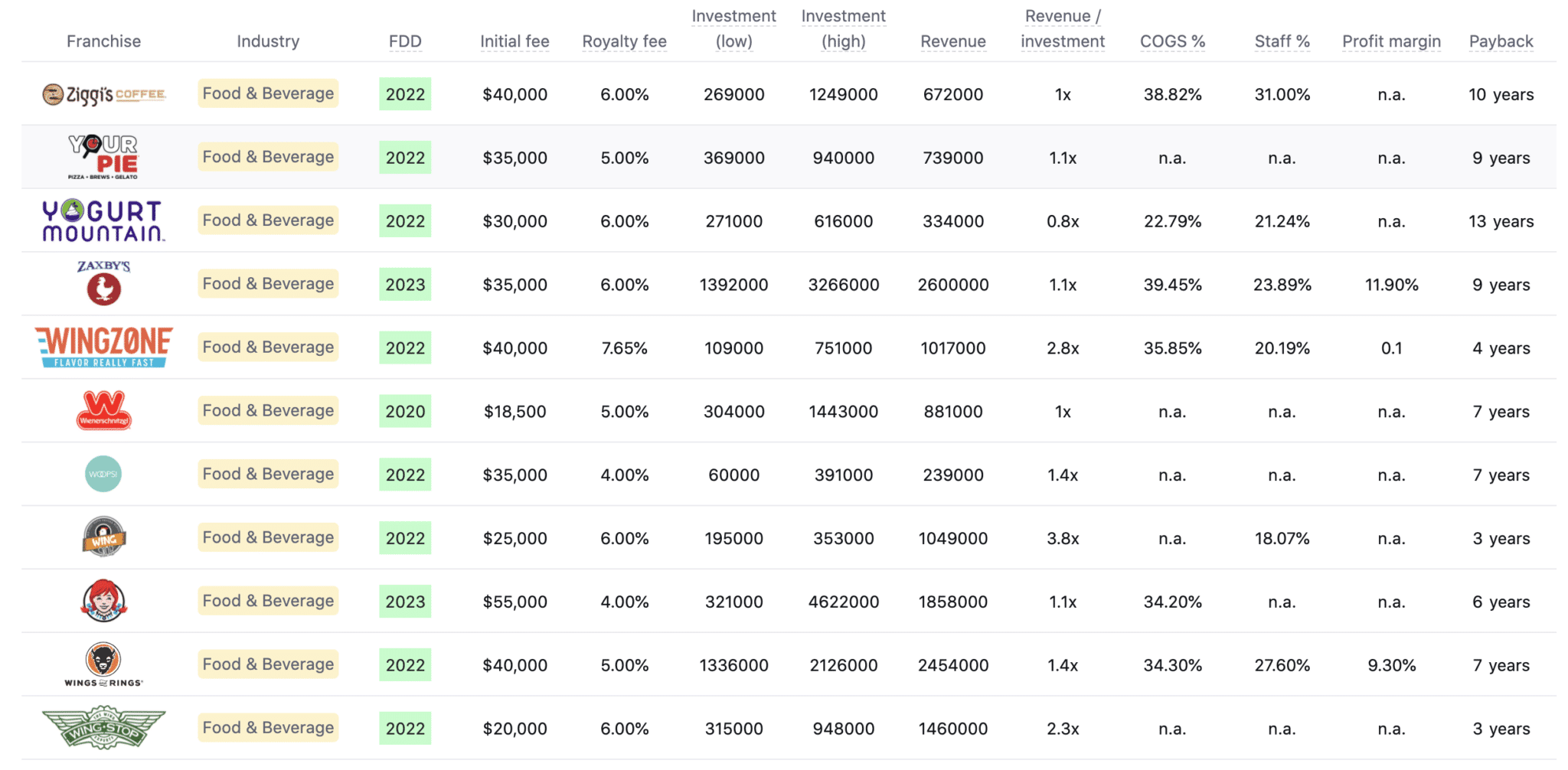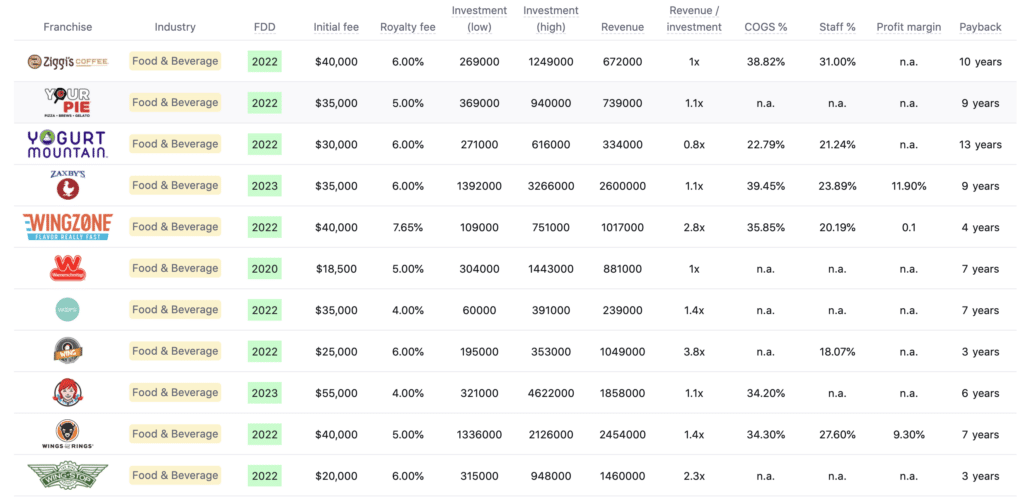 Waxing The City franchise revenue
On average, a Waxing The City salon makes $564,000 in revenue per year. That's the annual median sales of 98 franchised salons operating in 2021 as disclosed in the latest FDD.
Yet, revenue performance varies a lot from one salon to the other. Indeed, the top 1/3rd franchises had a revenue of $737,000 per year whereas the bottom 1/3rd had an average revenue of $329,000 only.
Waxing The City franchise profits
Even though Waxing the City does not have any detailed cost information for their franchises, they do provide a detailed profit-and-loss for a handful of their company-owned salons (7 salons to be exact). Also note that the P&L below is adjusted to account for expenses as if it were franchised-owned salons (by adjusting for royalties for example).
On average, a Waxing the City franchise has a 7% EBITDA margin (as per the Franchise Disclosure Document).
As per our own analysis, using the average revenue per unit of $564,000, we estimate the average Waxing The City franchise makes $41,000 in profits per year.
| Profit and loss | Amount | % revenue |
| --- | --- | --- |
| Revenue | $563,626 | 100% |
| COGS | $(286,886) | 51% |
| Gross Profit | $276,740 | 49% |
| Staff | $(73,271) | 13% |
| Royalties | $(28,181) | 5% |
| Rent | $(61,435) | 11% |
| Marketing | $(22,545) | 4% |
| Other Opex | $(50,726) | 9% |
| EBITDA | $40,581 | 7% |
Source: 2023 FDD, estimates
Is a Waxing The City franchise a good investment?
Because of a lower-than-peers profit margin, Waxing The City has a higher payback period vs. most salon franchises. Indeed, we estimate that Waxing The City has a payback of 9 years.
As you would expect, this isn't the best franchise investment: you would have to wait 9 years at least before you can repay investors, creditors and yourself.
Also, keep in mind that these numbers are based on the analysis of 7 company-owned salons as disclosed by the franchisor in the FDD. As such it is also possible that the 113 franchised-owned salons as of 2022 perform better than the company-owned salons as presented in the FDD.
In any case, and before investing, make sure to speak to a number of franchisees to assess their own financial performance.
Find the best franchise
Compare Waxing The City vs. 1,000+ franchises on franchiseindx.com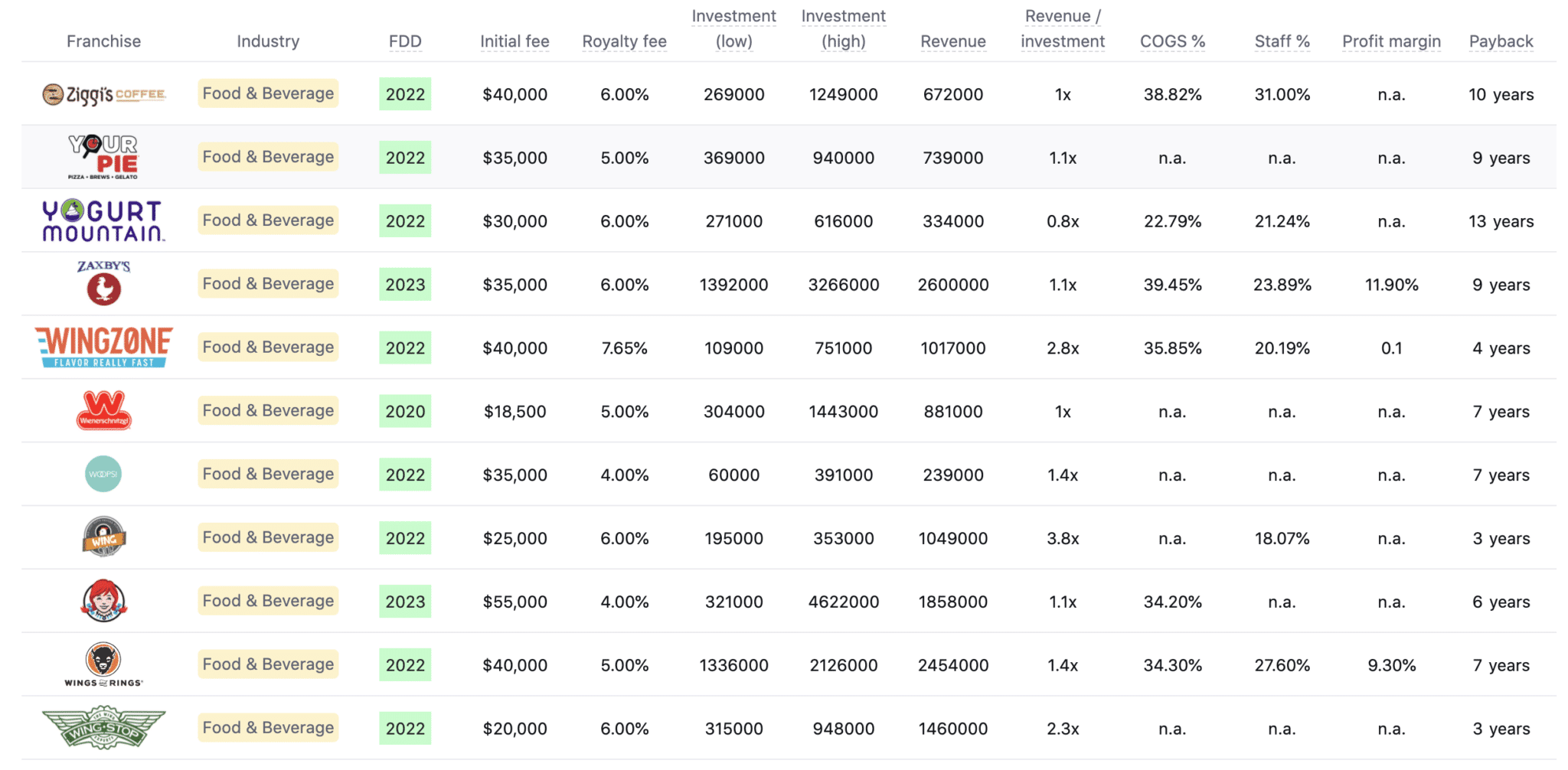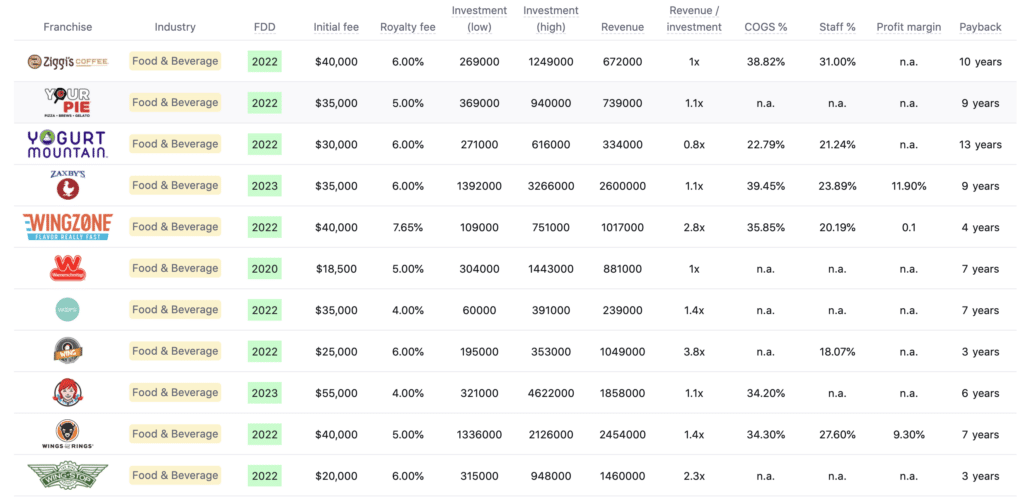 Disclaimer
Disclaimer: This content has been made for informational and educational purposes only. We do not make any representation or warranties with respect to the accuracy, applicability, fitness, or completeness of the information presented in the article. You should not construe any such information or other material as legal, tax, investment, financial, or other professional advice. Nothing contained in this article constitutes a solicitation, recommendation, endorsement, advertisement, or offer to buy or sell any franchises, securities, or other financial instruments in this or in any other jurisdiction in which such solicitation or offer would be unlawful under the franchise and/or securities laws of such jurisdiction.
All content in this article is information of a general nature and does not address the detailed circumstances of any particular individual or entity. Nothing in the article constitutes professional and/or financial and/or legal advice, nor does any information in the article constitute a comprehensive or complete statement of the matters discussed or the law relating thereto. You alone assume the sole responsibility of evaluating the merits and risks associated with the use of any information or other content in this article before making any decisions based on such information or other content.