Wendy's Franchises Profits are Worth the $1.6M Investment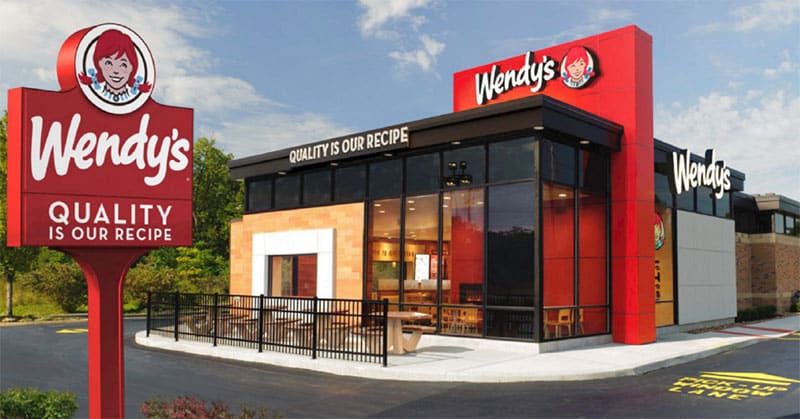 This article was updated with the 2023 Franchise Disclosure Document
With over 7,000 restaurants in the US alone, no wonder Wendy's is one of the most popular fast food franchise. But are the profits worth the costs?
On average, a Wendy's franchised restaurant would cost you $1,619,000 to build, and the same restaurant would make $1,858,000 in yearly sales.
With an investment to sales ratio of 1.1x, does it mean that Wendy's is a good investment? What about the investment payback?
In this article we'll look at Wendy's Franchise Disclosure Document to find out whether you should invest in this franchise opportunity. Let's find out!
Key stats
| | |
| --- | --- |
| Franchise fee | $55,000 |
| Royalty fee | 4.0% |
| Marketing fee | 3.0% |
| Investment (mid-point) | $1,619,000 |
| Average sales | $1,858,000 |
| Sales to investment ratio | 1.1x |
| Payback period | [franchise_value_investment_payback] |
| Minimum net worth | $1,000,000 |
| Minimum liquid capital | $500,000 |
Source: Franchise Disclosure Document 2023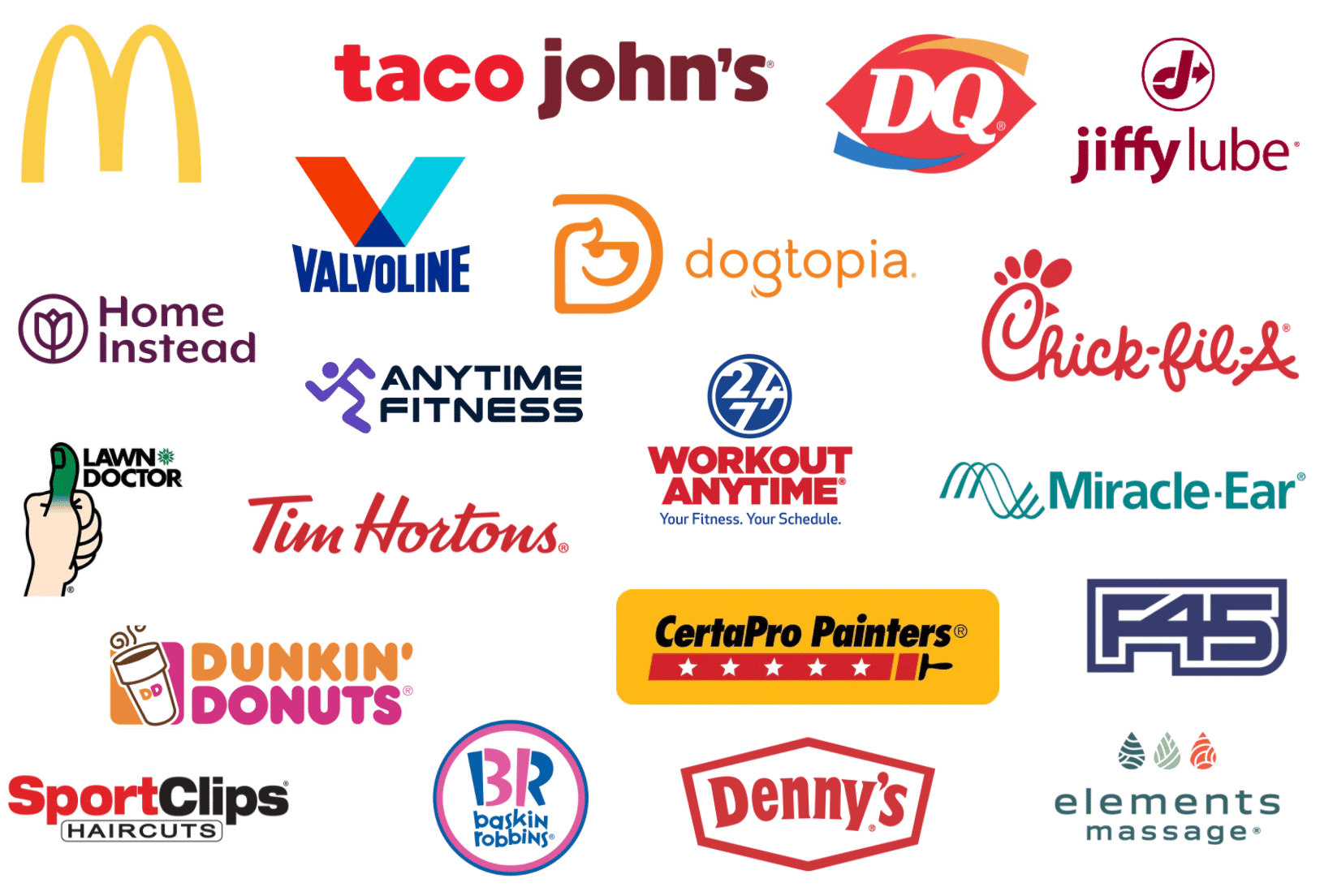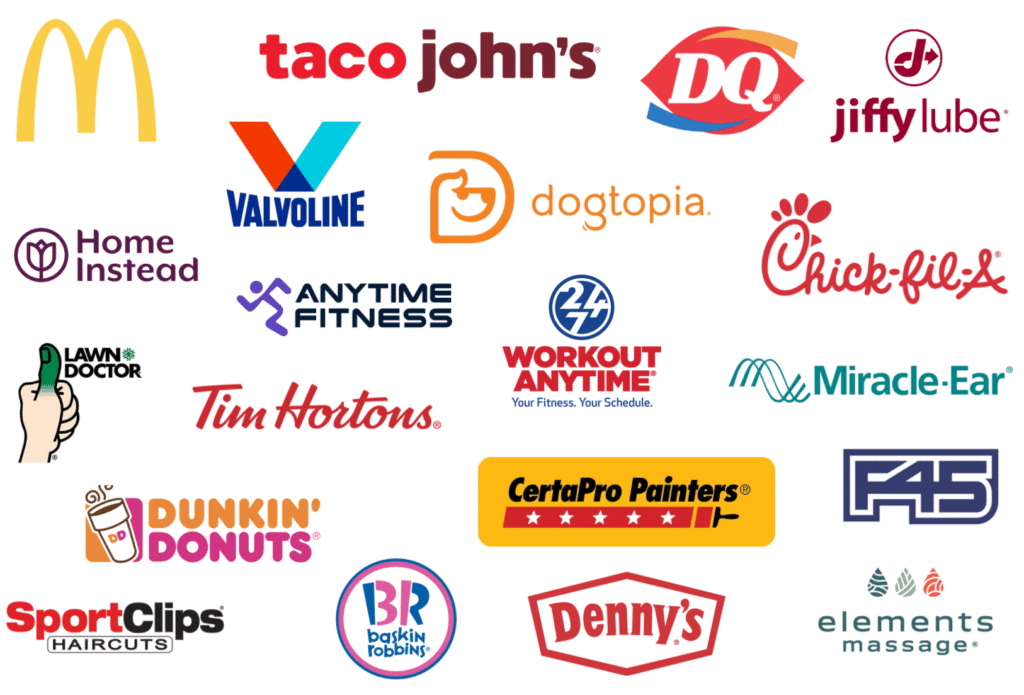 Compare Wendy's vs. 1,000+ franchises
Investment, turnover, royalties, profits and more
Wendy's: a brief introduction
Wendy's is a leading international fast-food chain with over 7,000 stores in the US and 30 countries worldwide.
It serves chicken sandwiches, French fries, salads, and desserts like the ice cream-based Frosty in addition to its famous old-fashioned hamburgers, which are square and made of fresh ground beef patties served on circular buns.
Headquartered in Columbus, Ohio, the food chain was founded by Thomas Dave in 1969.
Wendy's franchising journey began in 1972 when LS Hartzog became the company's first franchisee. Today, the chain store is the third-largest hamburger fast-food restaurant in the world after Burger King and MacDonald's.
Wendy's franchise: pros and cons
There are several advantages and disadvantages associated with Wendy's franchise.
Pros
Superior Brand Popularity: The Wendy's brand is a phenomenon among fast food enthusiasts. It is recognized by almost every household in the United States. Operating a Wendy's franchise will kick-start your business since you are reaching an already-informed customer base.
Extensive training and support: Wendy's franchise training program is very comprehensive. Wendy's trains new franchisees on how to manage franchise operations and implement the chain's production model. Franchisees also get plenty of support and consultation with high-level managers on operational practices. It is favorable even to those who don't have prior multi-unit franchise management experience.
Proven business model: Wendy's fast food tradition has been in place for many decades. Best known for its square hamburger patties served on circular buns, Wendy's has mastered the art of making tasty, fresh hamburgers, which differentiates them from the competition. As a new franchisee, you can implement Wendy's business model, which has been tested and proven for a long time.
Support for minority groups: An outstanding feature of Wendy's is its support for franchise ownership among women and people of color. This is a significant selling point for Wendy's franchise and creates investment opportunities for anyone interested in growing with the Wendy's Own Your Opportunity initiative.
Quality food: Wendy's franchise is known for promoting the quality of its food. Wendy's does everything possible to live up to its all-time philosophy, "Quality is our recipe," and to offer customers made-to-order great-tasting food. They make sure they serve fresh and quality foods that keep attracting more customers.
Passive investment opportunity: For those looking for a passive investment, a Wendy's franchise can be a great option. Although Wendy's requires the franchisee to be fully committed to the operations of the restaurant, you can appoint an individual operator to supervise the restaurant operations on your behalf.
Global presence: With over 7,000 stores globally, the chain store boasts a big global presence. This offers new franchisees a large customer pool and great growth potential.
Cons
Lengthy training process: If you're looking for a franchise where you can start operations immediately, a Wendy's franchise may not be for you. They have an extensive and lengthy training process of up to six months. New franchisees also undertake on-the-job training after starting operations. This results in a lot of involvement and is time-consuming.
Competition: Wendy's franchise faces a lot of competition from fast food chains like McDonald's and Burger King. This has led to fewer sales and lower profitability.
High cost of investment: It is not cheap to become a Wendy's franchisee. You need a franchise fee of $40,000 and a liquid capital of $500,000. This is quite high compared to its competitors.
No territory protection: Wendy's franchise agreement does not offer exclusive territory protection. This may work against new franchisees as they find themselves competing with other franchises granted by the same franchisor.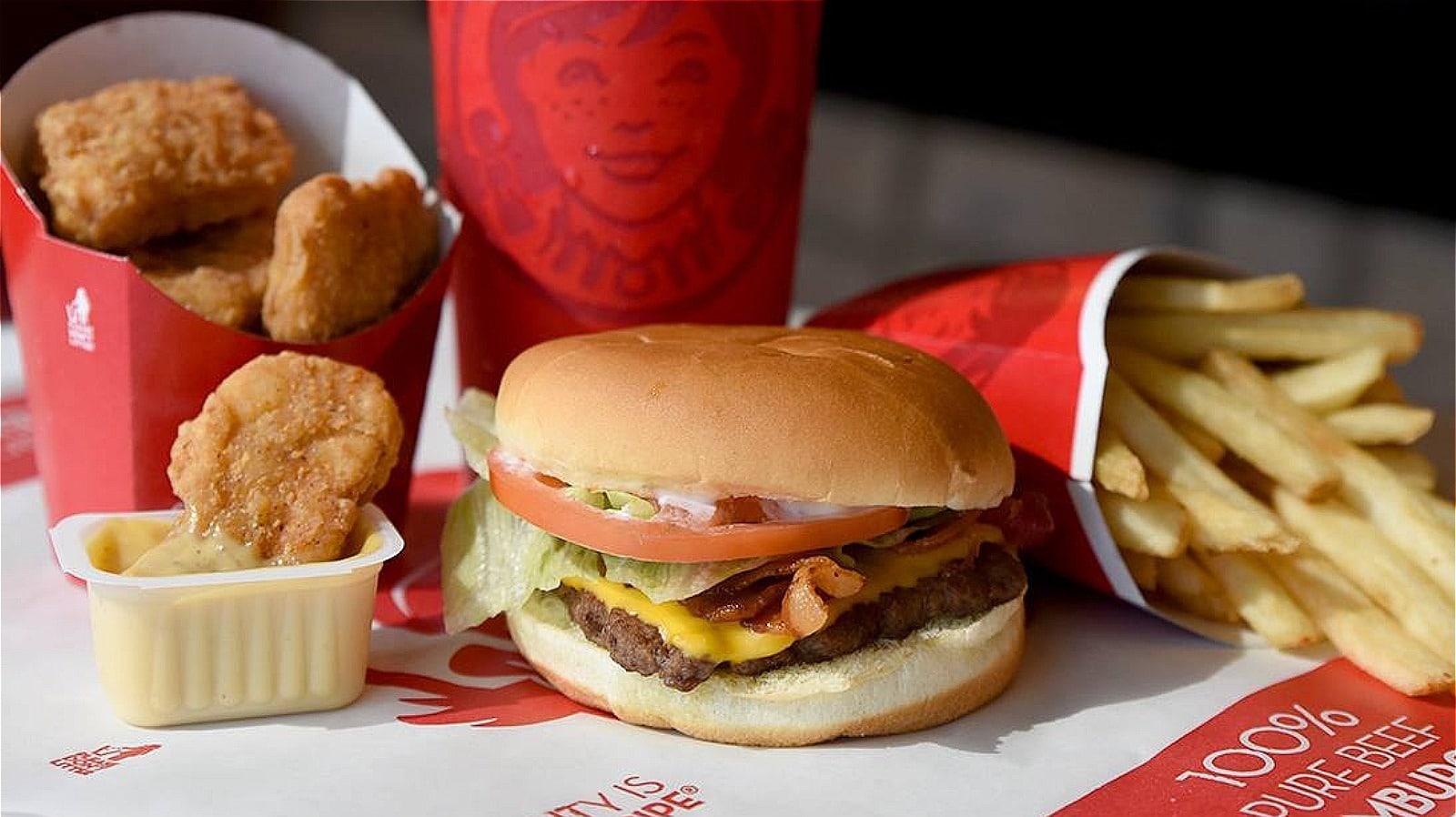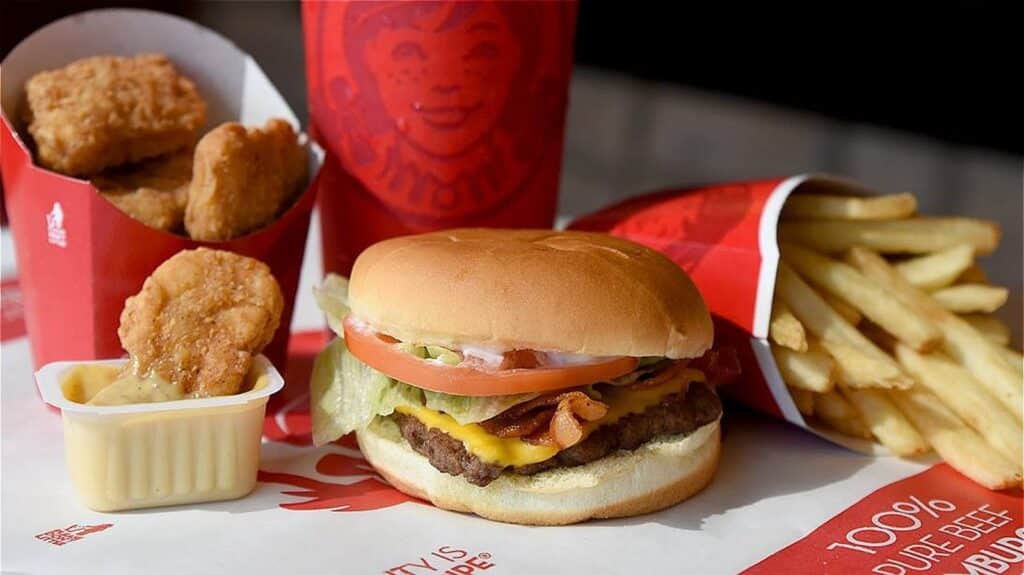 How much does it cost to open a Wendy's franchise?
To open a Wendy's restaurant, you would need to invest $1,619,000 on average, including the initial franchise fee of $55,000. This initial franchise fee includes an application fee of $5,000 and an initial technical assistance fee of $50,000.
The investment amount mentioned above is an estimated average that depends on various factors. For instance, the investment cost varies depending on how you finance the acquisition of the property.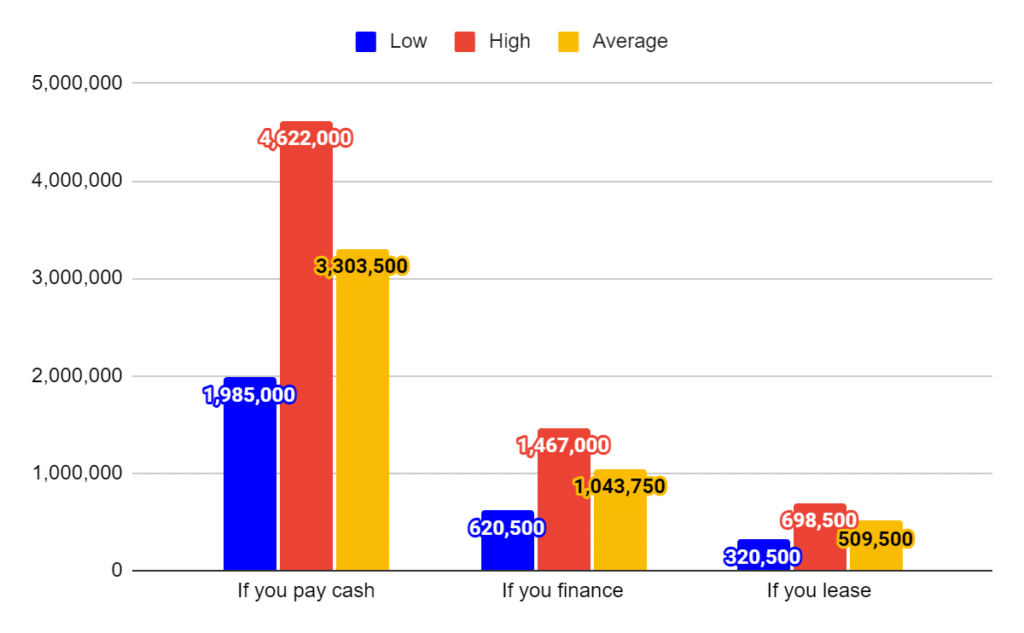 | Financing | Lowest | Highest | Average |
| --- | --- | --- | --- |
| If you pay cash | $1,985,000 | $4,622,000 | $3,303,500 |
| If you finance (debt or equity) | $620,500 | $1,467,000 | $1,043,750 |
| If you lease | $320,500 | $698,500 | $509,500 |
| Total | | | $1,618,917 |
Source: Franchise Disclosure Document 2023
The initial investment covers all types of expenses that can be incurred when opening a fast food restaurant.
It includes, among others: training expenses, real estate, permits, construction and site improvements, equipment, signage, opening inventory and supplies, grand opening advertising, etc.
Type of Expenditure
Cash
Financing
Leasing
Construction, permits
$1,309,500 – $3,362,000
$324,000 – $832,000*
$24,000 – $63,500*
Equipment
$275,000 – $420,000
$13,000 – $19,000*
–
Additional funds**
$150,000 – $220,000
$150,000 – $220,000
$150,000 – $220,000
Other
$250,500 – $620,000
$133,500 – $396,000
$146,500 – $415,000
Total
$1,985,000 –
$4,622,000
$620,500 – $1,467,000
$320,500 – $698,500
Source: Franchise Disclosure Document 2023
* 3 months // ** funds to cover for first 3 months' estimated losses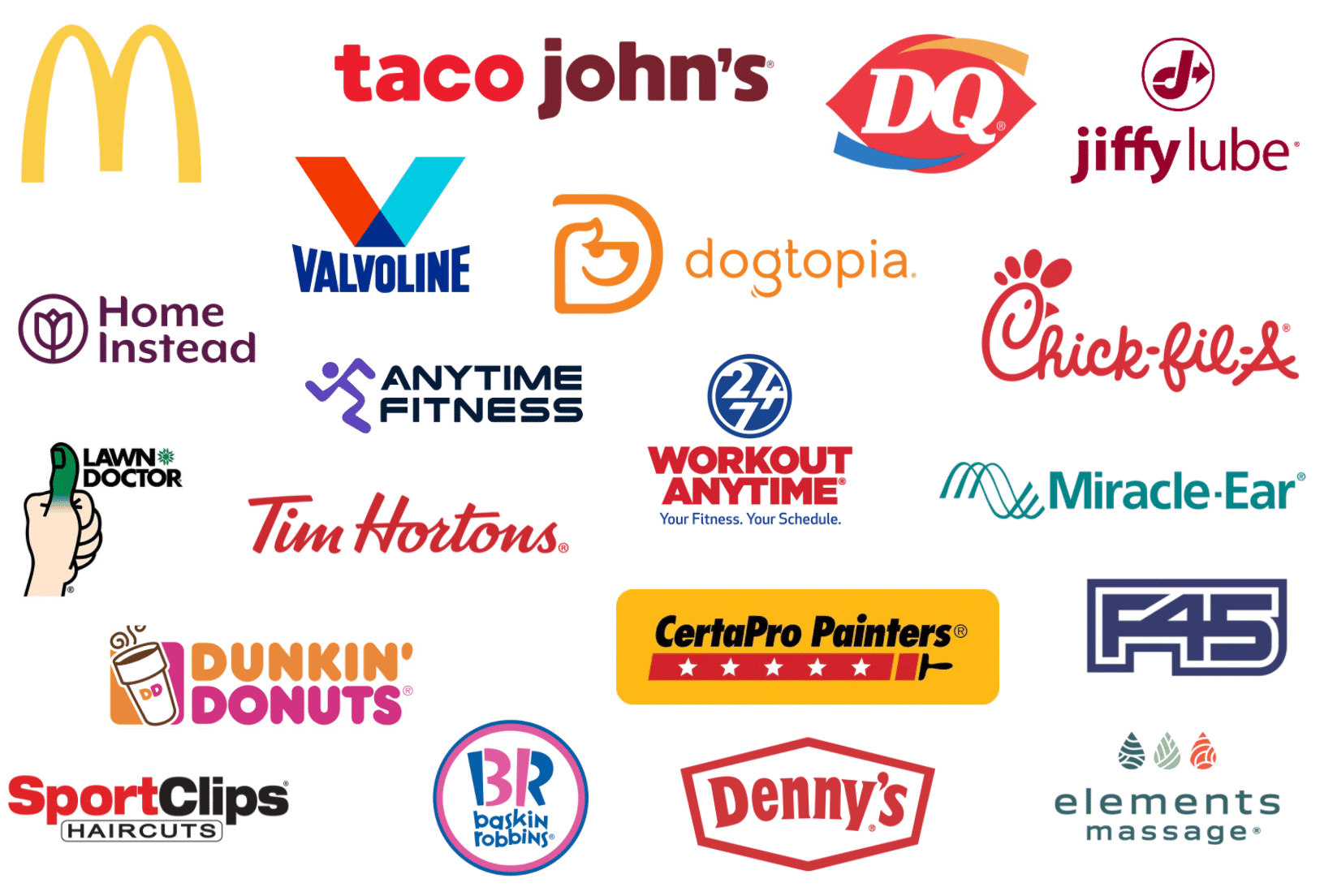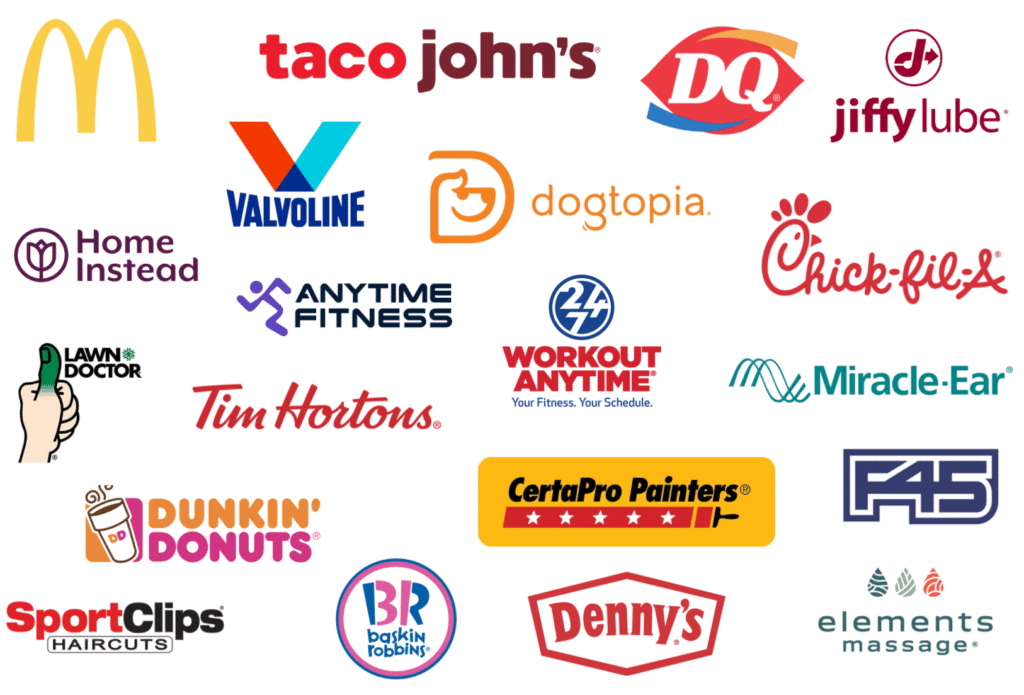 Compare Wendy's vs. 1,000+ franchises
Investment, turnover, royalties, profits and more
How much can you earn with a Wendy's franchise?
A Wendy's franchised restaurant made $1,858,000 in sales per year on average in 2022 (+3.7% revenue growth vs 2021).
This number is the median sales of 5,313 restaurants operating in the 2022 fiscal year.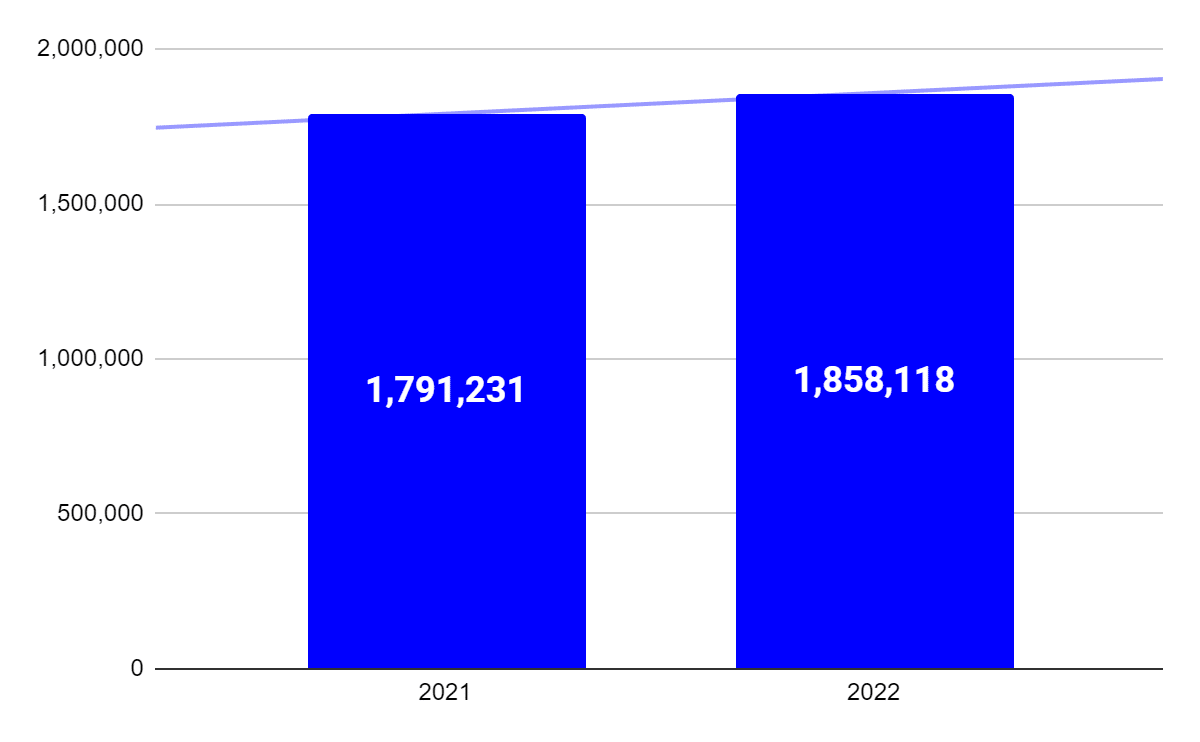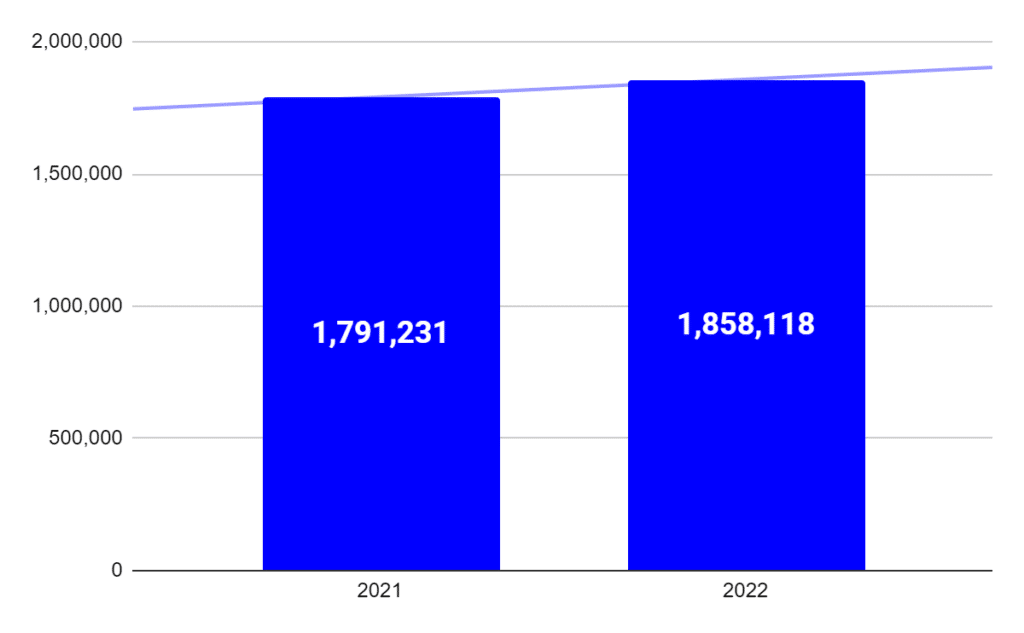 How profitable is a Wendy's franchise?
Luckily, Wendy's provides a detailed profit and loss for its company-owned restaurants, which we have adjusted to franchised restaurants instead (see below).
On average, Wendy's franchised restaurants make $282,000 in profits per year (13% EBITDA margin).
| Profit and loss | Amount | % revenue |
| --- | --- | --- |
| Gross Sales | $2,153,383 | 100% |
| COGS | $(732,150) | 34% |
| Gross Profit | $1,421,233 | 66% |
| Royalty | $(86,135) | 4% |
| Rent | $(34,454) | 2% |
| Other Expenses | $(1,018,550) | 47% |
| EBITDA | $282,093 | 13% |
Source: Franchise Disclosure Document 2023
Is a Wendy's franchise a good investment?
In order to assess whether you should invest in a Wendy's, there are number of factors to take into account. One of them is the payback period: the time it takes for you to recoup your original investment.
As per our estimates, it takes 6 years for a franchisee to reimburse the original investment of $1.6 million, which is great and better than industry average.
From that perspective, Wendy's is a good franchise investment.
Again, this is based on average financial performance numbers for the 7,000 stores Wendy's has in the US. So your franchise may very well be different. As such, your restaurant may have a better (or worse) investment payback.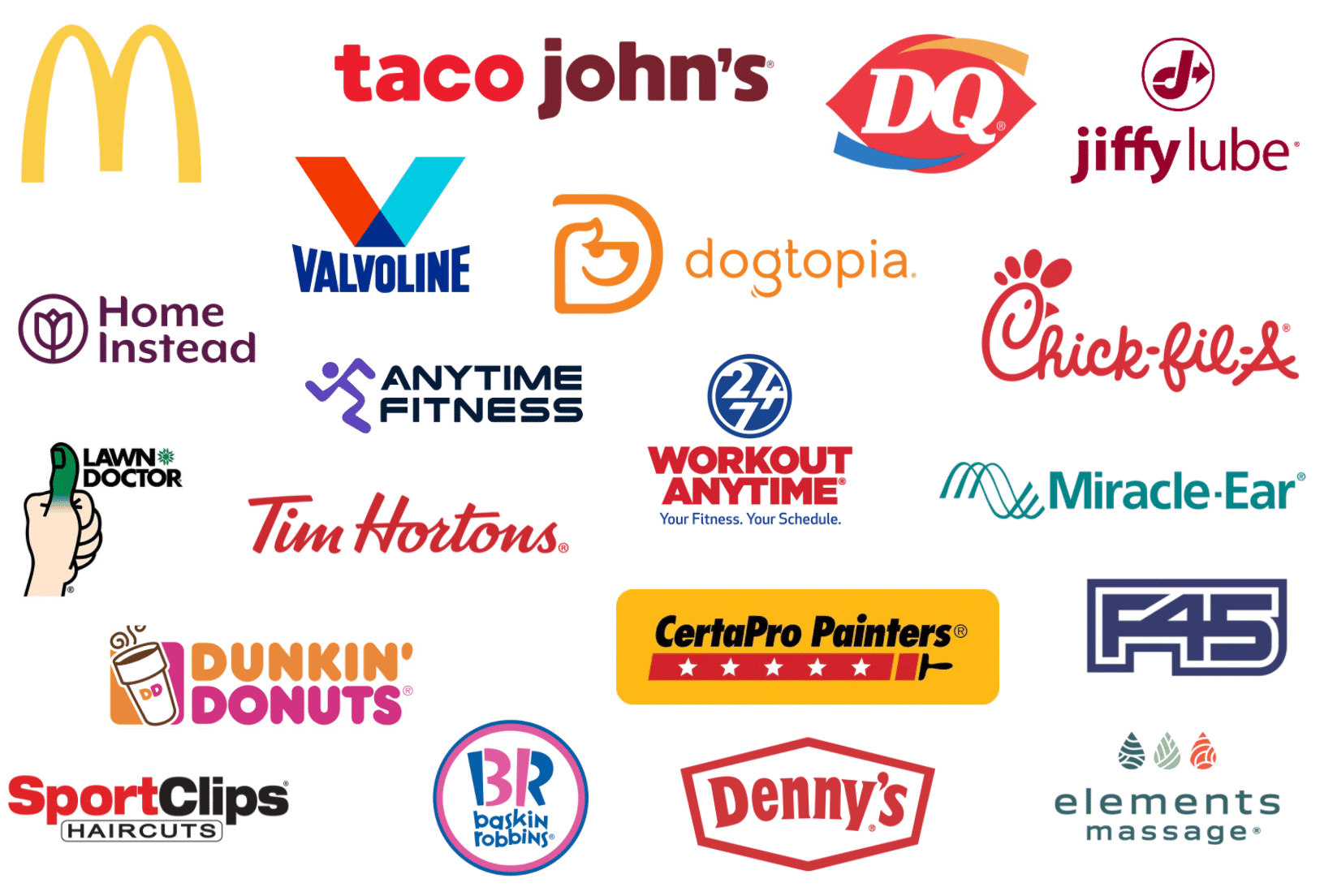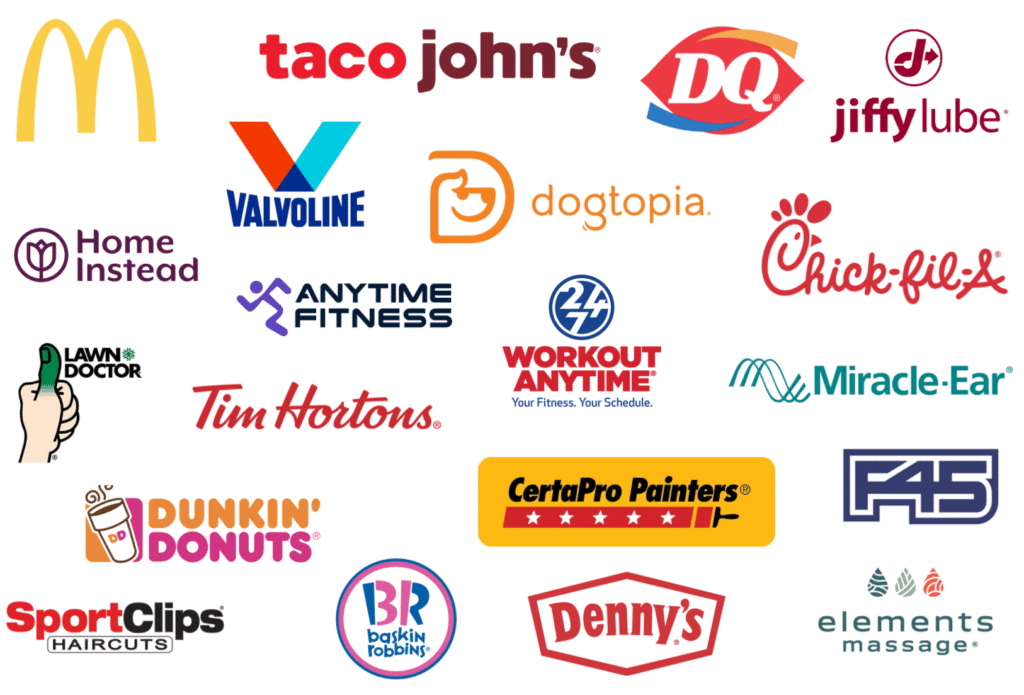 Compare Wendy's vs. 1,000+ franchises
Investment, turnover, royalties, profits and more
Disclaimer
Disclaimer: This content has been made for informational and educational purposes only. We do not make any representation or warranties with respect to the accuracy, applicability, fitness, or completeness of the information presented in the article. You should not construe any such information or other material as legal, tax, investment, financial, or other professional advice. Nothing contained in this article constitutes a solicitation, recommendation, endorsement, advertisement, or offer to buy or sell any franchises, securities, or other financial instruments in this or in any other jurisdiction in which such solicitation or offer would be unlawful under the franchise and/or securities laws of such jurisdiction.
All content in this article is information of a general nature and does not address the detailed circumstances of any particular individual or entity. Nothing in the article constitutes professional and/or financial and/or legal advice, nor does any information in the article constitute a comprehensive or complete statement of the matters discussed or the law relating thereto. You alone assume the sole responsibility of evaluating the merits and risks associated with the use of any information or other content in this article before making any decisions based on such information or other content.