Israel's Top 14 Venture Capital Firms [2023]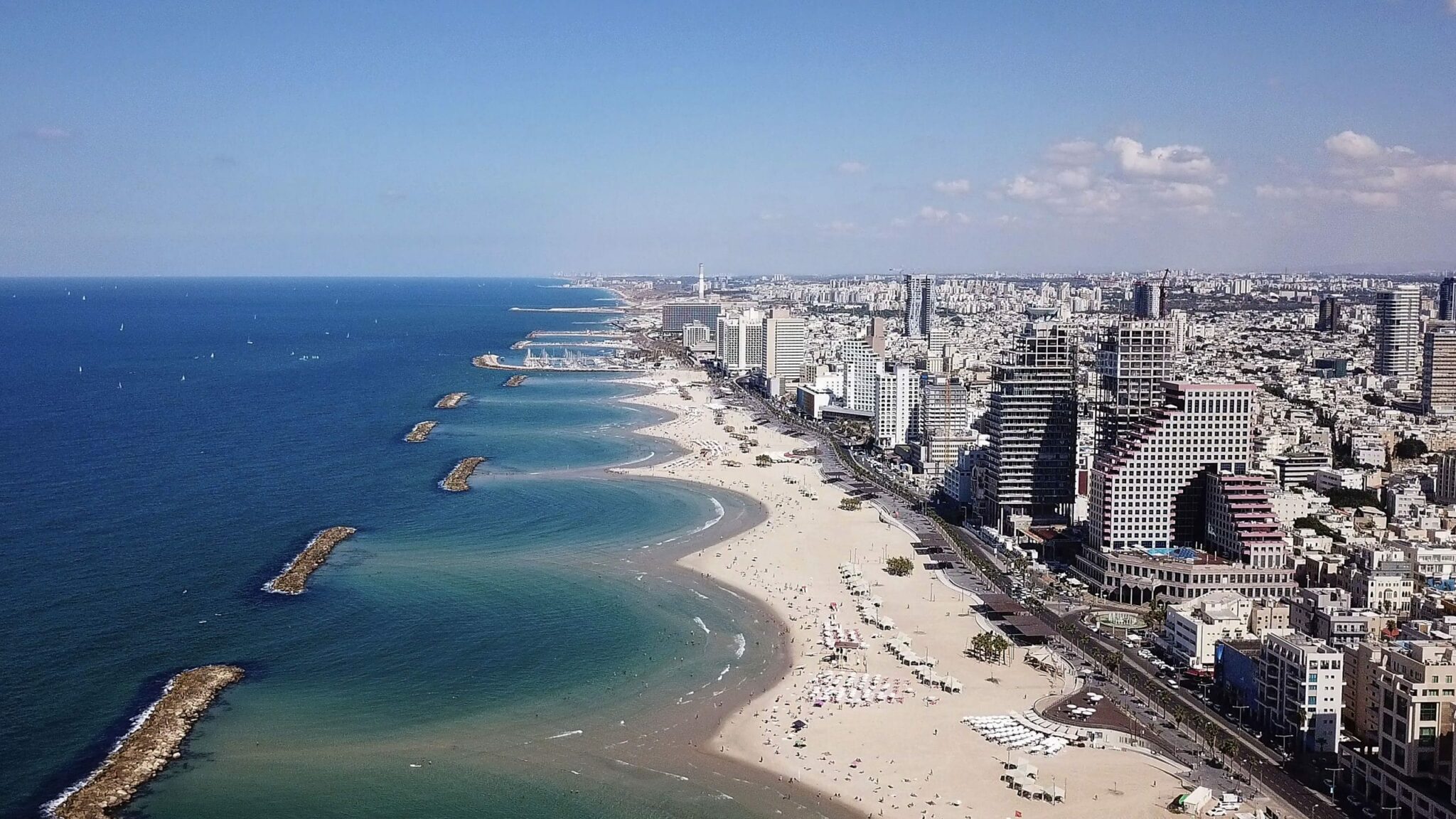 Israel is one of the world's top destinations for tech startups. Indeed, in 2021 alone Israel's VCs and its venture capital ecosystem together have invested in total a whopping €10 billion, up 127% vs. 2020..!
In addition to funding, Israel's VCs often also offer founders valuable support for hiring, product development, sales and marketing.
In this article we have listed our top picks for the best Venture Capital funds (VCs) in Tel Aviv, Israel. So, if you haven't yet started to reach out, here is a good place to start learning about them.
Looking for Israel's top startup incubators and accelerators instead? Check out our ranking here.
Top 14 Venture Capital Firms In Tel Aviv, Israel
Here's a summary of our top 14 picks for Israel's best VCs for tech startups (in alphabetical order):
| Name | Sector focus | Round | Investment size | Investments |
| --- | --- | --- | --- | --- |
| Aleph | Sector Agnostic | Seed, Series A | Undisclosed | 101 |
| AltaIR Capital | SaaS, Fintech, Healthtech, Insuretech, D2C (direct to consumer), Marketplaces. | Series A, B, and C | $1M – $5M | 328 |
| Bessmer Venture Partners | Consumer, E-Commerce, Enterprise Software, FinTech, Healthcare, Marketplace, Mobile, SaaS, Security | Seed, Series A | $4M – $10M | 1223 |
| Cisco Investments | Finance, Technology, Financial Services. | Seed | $5M | 161 |
| F2 Capital | Technology | Seed | Up to $4M | 38 |
| Grove Ventures | Technology | Seed, Series A | Undisclosed | 33 |
| iAngels | Sector Agnostic | Seed | Undisclosed | 96 |
| Lool Ventures | Sector Agnostic | Seed, Series A | Undisclosed | 71 |
| Magma Venture Partners | Software, semiconductor and new media spheres | Seed, Series A | Undisclosed | 115 |
| Maniv Mobility | Mobility, transportation, and logistics. | Seed, Series A | Undisclosed | 63 |
| Our Crowd | Sector Agnostic | Seed, Series A, B and C | $2M to $20 M | 285 |
| Rhodium | AI, Impact, social, mobile, commerce | Seed, Series A | Undisclosed | 44 |
| Sequoia | Energy, Financial Services, Healthcare, E-Commerce | Seed | $100K – $2M | 1648 |
| Vertex Ventures | Enterprise Software, Cybersecurity, Cloud Infrastructure, E-commerce, Retail, Big Data & Analytics and Digital Health | Seed | $1M to $5M | 177 |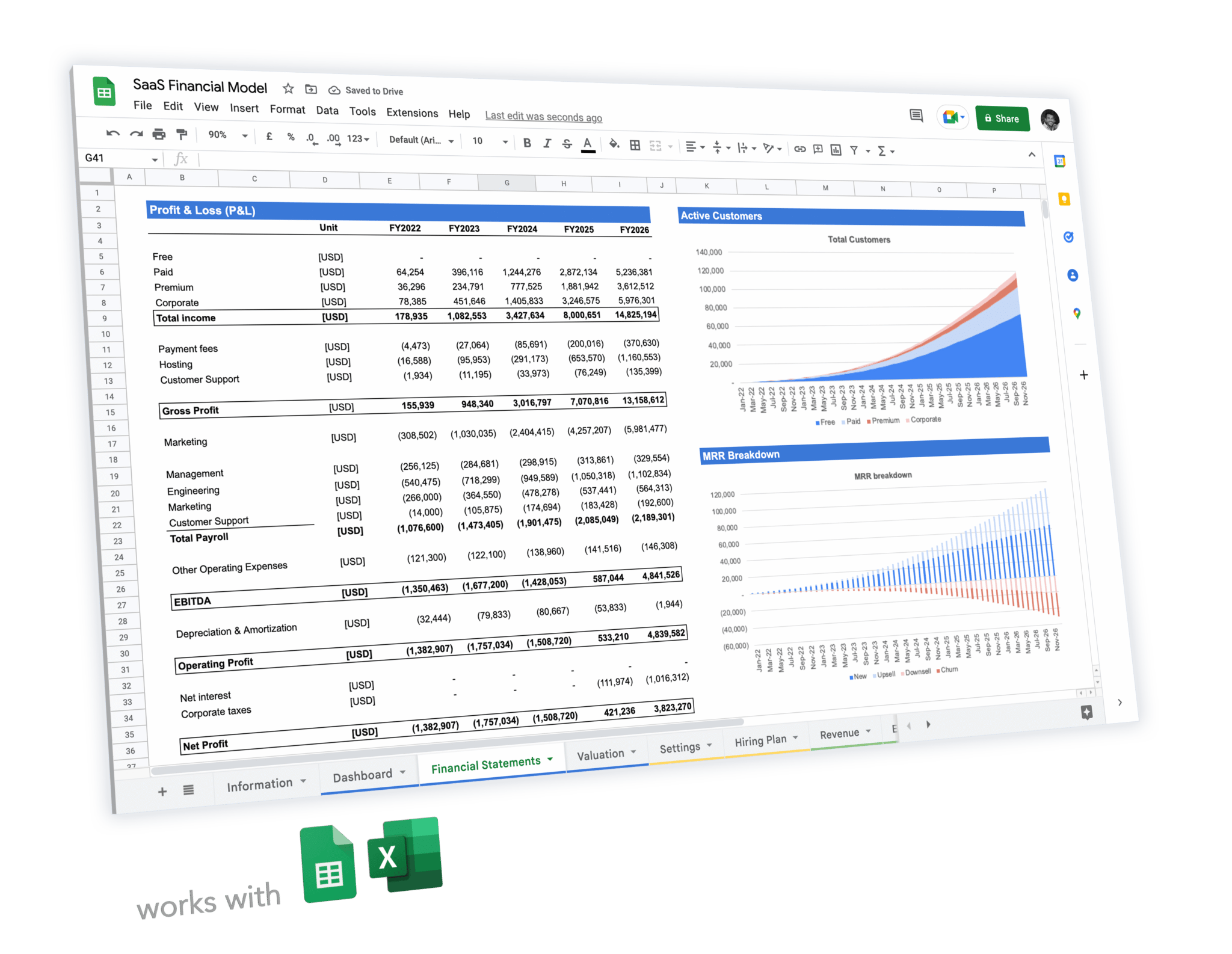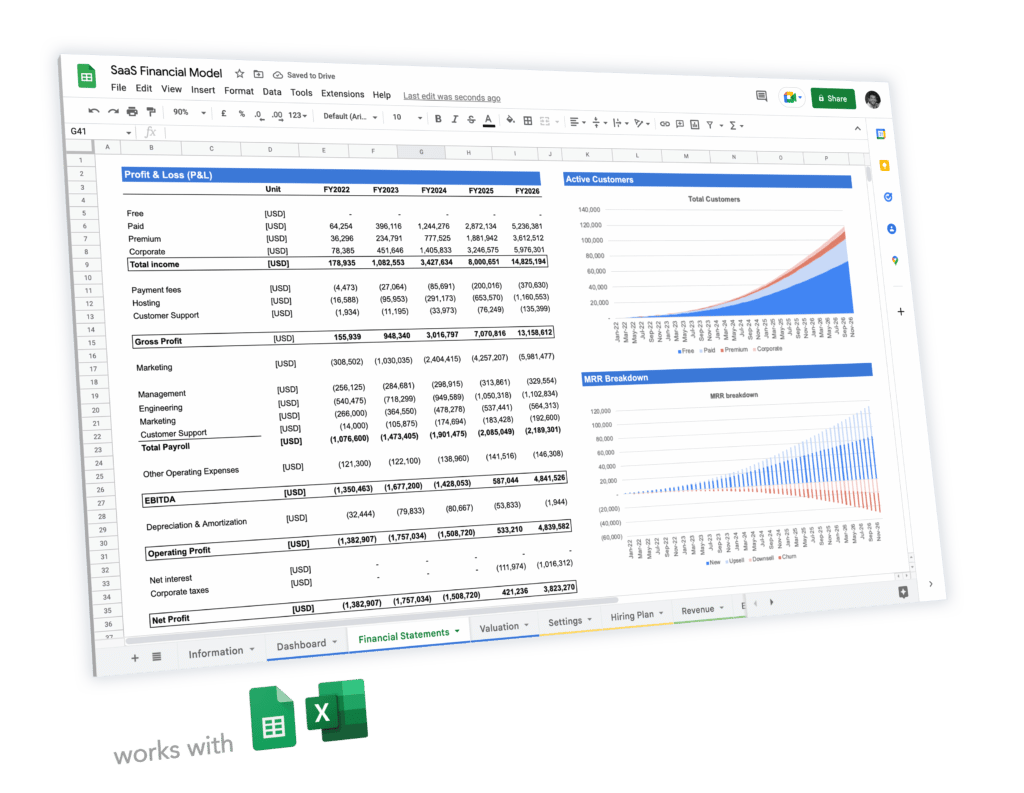 Expert-built financial model templates for tech startups
5-year pro forma financial model
20+ charts and business valuation
Free support
Aleph is an early-stage VC firm that collaborates with great entrepreneurs to build large and meaningful companies that impact global brands. Founded in 2013, the VC firm has a portfolio of $850M under its management. They invest in early-stage startups from around the globe.
Altair Capital is an Active seed-stage VC firm targeting innovative founders who create the world's most promising companies. With over 300+ investments to date, Altair is undeniably one of Israel's top VCs.
The experienced investors understand the startup's lifecycle from the idea stage to the exit and share their knowledge and experience building successful ventures.
Besides, their portfolio companies have access to the Altair capital ecosystem. The founders enjoy friendly cooperation with Altair's best teams and mentors.
Altair invests in SaaS, Fintech, Healthtech, Insuretech, D2C (direct to consumer), and Marketplaces. Their initial investments fall in the range of $1M – $5M.
Bessemer Venture Partners invests in seed and Series A startups and sticks with their portfolio companies at every growth stage.
Born from innovations in steel, Bessemer Venture Partners is one of the oldest VC firms that partner with audacious entrepreneurs to build enduring companies.
For Bessemer Venture Partners, lasting success results from high-performing individuals working in concert.
They recognize individual performance and appreciate that collective performance requires a selfless approach to assisting others in succeeding.
Therefore, they empower portfolio companies by guiding them towards the best judgment in the pursuit of opportunities and in confronting challenges.
Cisco investments seek to connect to ambitious founders and extend their reach while enabling them to focus on what matters.
The seed-stage VC firm has been investing primarily in technology for years. They share their knowledge and experience with portfolio companies to help them grow and create solutions that impact the rest of the world.
Cisco is committed to the success of portfolio companies. They allow portfolio companies access to Cisco teams and the global customer base to help focus on the best deals for their business.
Their initial investments start from $5M.
F2 Capital is a founder-focused investment firm seeking to support the growth of technology companies. They invest in B2C and B2B companies specializing in big data, artificial intelligence, and connectivity.
The VC firm backs innovative founders from the pre-seed and seed stage and provides them the guidance, network, and capital to help them reach milestones and realize their vision. They evaluate the team, market, value proposition before reaching the investment decision. In addition, they look for authentic entrepreneurs with a vision for growing their businesses.
F2 Capital typically leads seed rounds with checks of up to $4M and reserves additional funds for follow on rounds in high-growth companies.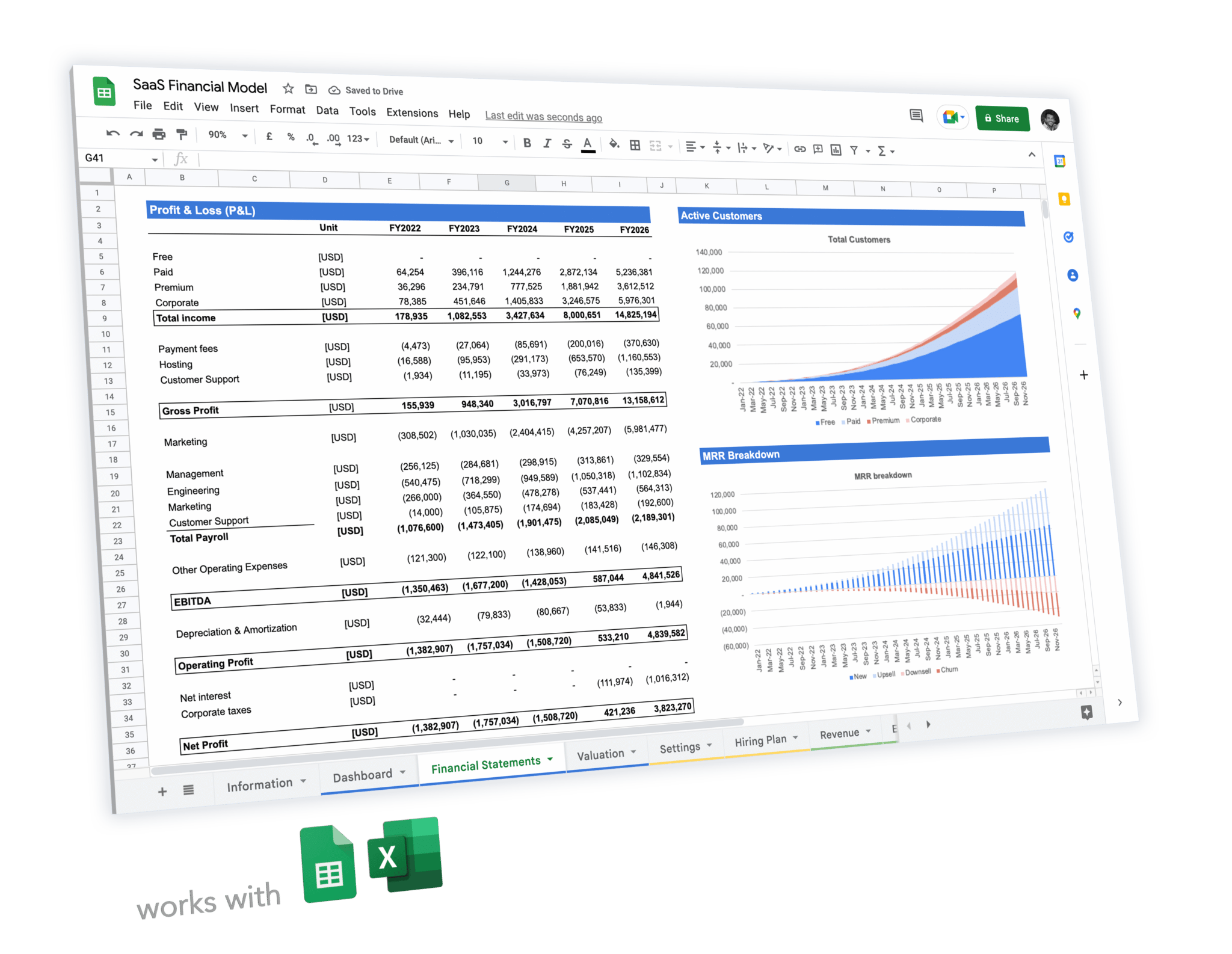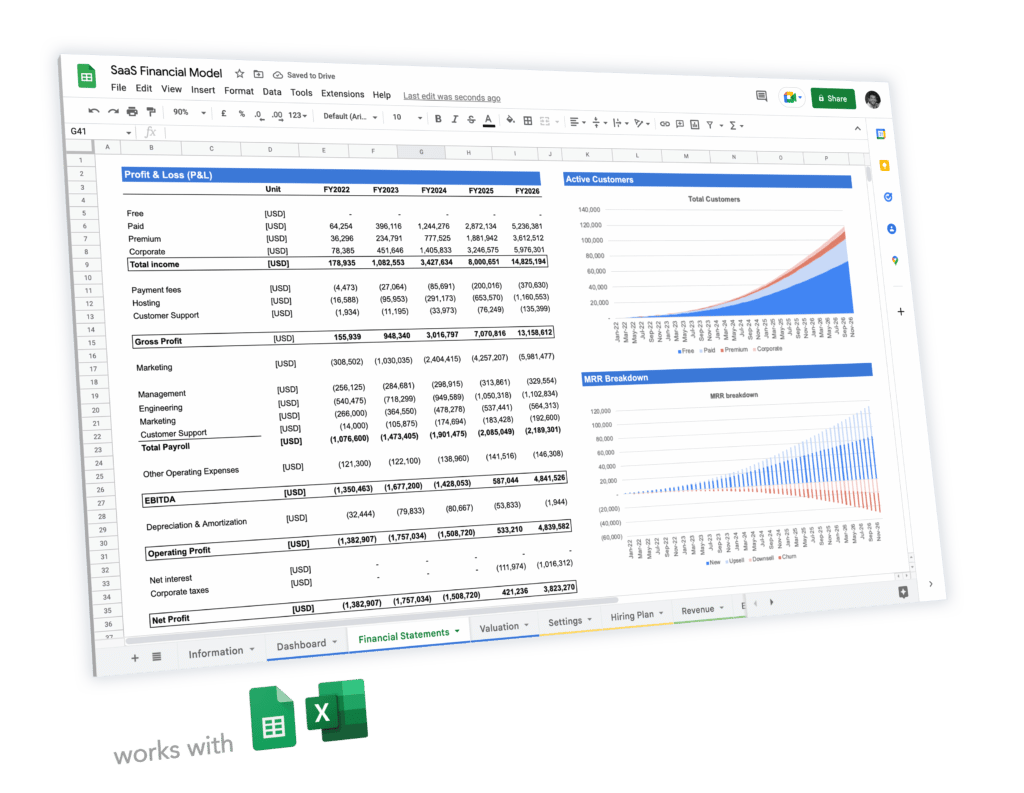 Expert-built financial model templates for tech startups
5-year pro forma financial model
20+ charts and business valuation
Free support
Grove Ventures is a VC firm investing in innovative startups. Targeting exceptional founders, the VC firm aims at enabling startups to shape the future through cutting-edge technology.
Therefore, they work hand-in-hand with entrepreneurs from inception through business growth. They lead startup founders through the path to global market leadership through funding and helping them in strategic management.
Grove Ventures understands all the aspects of establishing technology companies and developing innovative solutions. Their experience provides them with the expertise and networks to support and empower them throughout their inception to growth.
iAngels is a women-led VC firm and angel investment platform. Founded in 2014, the Vc firm offers technology startups access to worldwide investors. They look for technologically-driven companies with definite advantages over the competition.
As one of the most active investors in Israel's technology startups, iAngels helps portfolio companies expand globally. They provide founders access to a global network of serial entrepreneurs, professional investors, and industry experts.
Therefore, they understand the unique challenges entrepreneurs face and seek to help them overcome them. iAngels takes pride in acting efficiently and quickly to enable the portfolio companies to streamline their fundraising process.
Lool ventures works with startup founders driven by a clear vision of making the world a better place. The VC firm funds and offers strategic support to portfolio companies, helping them bring their vision to life. They target the companies led by great visionaries who execute and can scale fast.
Lool Ventures prefers to lead the seed rounds. They do not lead Series A rounds, but reserve funds to follow their investments. Apart from financing seed rounds, the Vc firm takes a proactive stance to help the founders get to series A.
Magma Venture Partners is Israel's leading venture capital firm dedicated to investing in ICT, Software, Semiconductor, and new media spheres.
They look for innovative technologies developed locally and help them spread globally. Their greatest priority is the success of their companies. Therefore, they share a close working relationship between entrepreneurs, portfolio companies, investors, and global technology leaders.
The VC firm looks for early-stage founders with innovative ideas and helps them until they realize their potential reach. Therefore, the venture capitalist provides decades of hands-on entrepreneurial and managerial experience.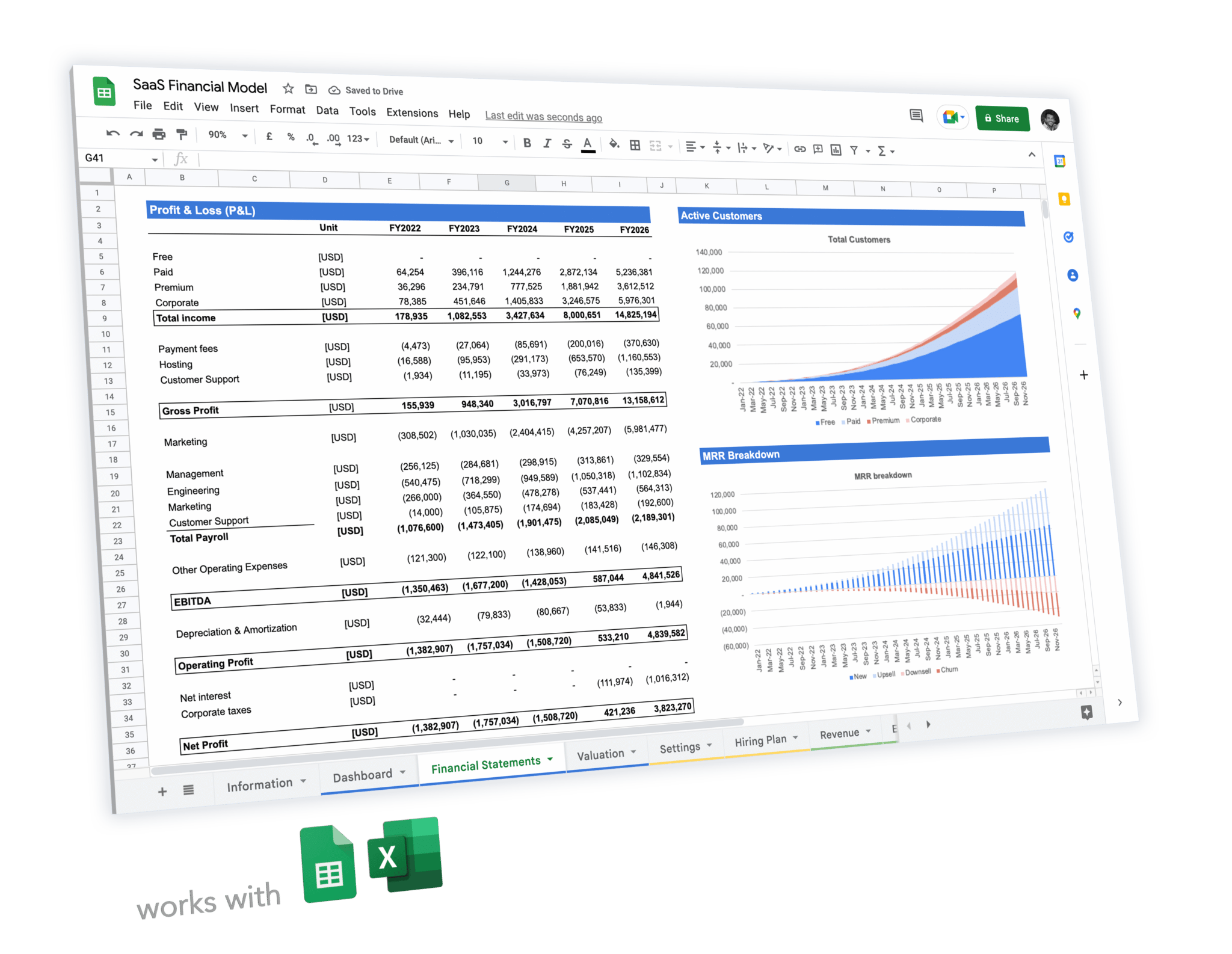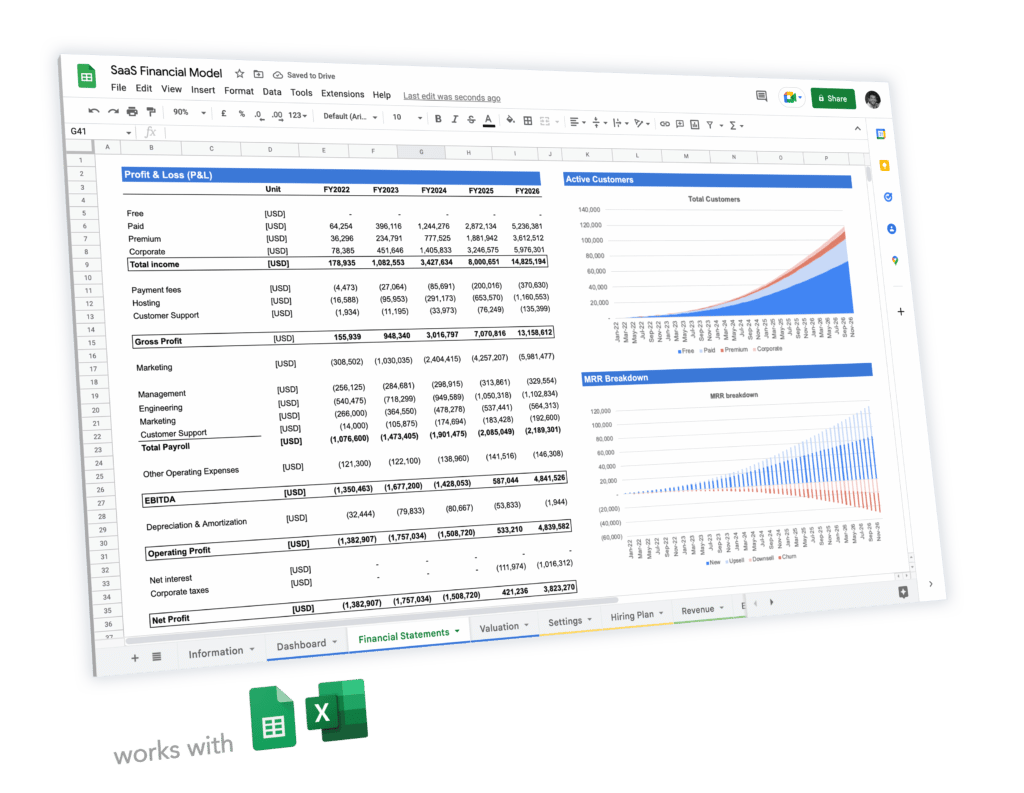 Expert-built financial model templates for tech startups
5-year pro forma financial model
20+ charts and business valuation
Free support
Maniv Mobility is a VC firm focused on investing in and collaborating with founders who change the logistics industry. The investment firm receives backing from industry-leading investors across the automotive, energy, and logistics space.
As a lead investor, Maniv brings passion and vision to boardrooms and helps their portfolio companies reach decisions that significantly impact business continuity. The VC firm invests globally from their offices in Tel Aviv and New York.
OurCrowd invests in pre-vetted startups focusing on agriculture, consumer, cyber security, energy, and other sectors.
With over 280+ investments to date and 3 offices in Israel alone, Our Crowd is definitely one of Israel's top VCs for tech startups.
Their experienced investment team targets the startups investing in cutting-edge opportunities, no matter the current growth stage.
OurCrowd deal flow team sees around 150 new startups per month. Their regular investment round is anywhere between $2M to $20M. They often participate in larger rounds of investment alongside top-tier venture capital funds.
Rhodium is a VC firm that works closely with passionate founders, first-time and serial entrepreneurs. The stage agnostic VC firm prefers investing in artificial intelligence, social, mobile, commerce, and exceptional technologies that create impact.
The VC firm supports and strengthens entrepreneurs by providing them adequate funding to help them grow their businesses. Besides, Rhodium offers founders broad management expertise through a hands-on approach. They connect the founders to a network of entrepreneurs and subject matter experts.
Before investing, Rhodium looks out for an energetic and creative entrepreneurship approach. They are keenly looking for entrepreneurs who are passionate about their innovations and impacting the world around them.

Sequoia Capital Israel is a venture capital firm focusing on energy, finance, enterprise, healthcare, internet, and mobile startups. The VC firm helps ambitious founders build successful enterprises by enabling them to push the boundaries of what is possible. The VC firm prefers taking the lead in investing in legendary companies.
Before investing in any startup, Sequoia scans pitches to check for a unique insight into its industry and a unique problem they are addressing. Sequoia is keen to invest in startups with a strong team and a proven business model.
Their initial investments fall in the range of $100K to $2million.
Although last on our list, Vertex needs no introduction: with 170+ investments in Israel since its inception, it's undeniably one of Israel's top VCs.
Vertex Ventures is an early-stage VC firm collaborating with global-minded entrepreneurs to disrupt large markets. With over $1Billion assets under its management, Vertex Ventures has experience in diverse backgrounds. They prefer investing in founders who focus on enterprise software, cybersecurity, cloud infrastructure, E-commerce, retail, big data, and analytics.
The VC firm adopts a down-to-earth approach, which has proven helpful to their founders in the journey of growing their companies and becoming industry experts. Since its founding, Vertex Ventures has invested in more than 130 companies, and its team has seen over 40 exist.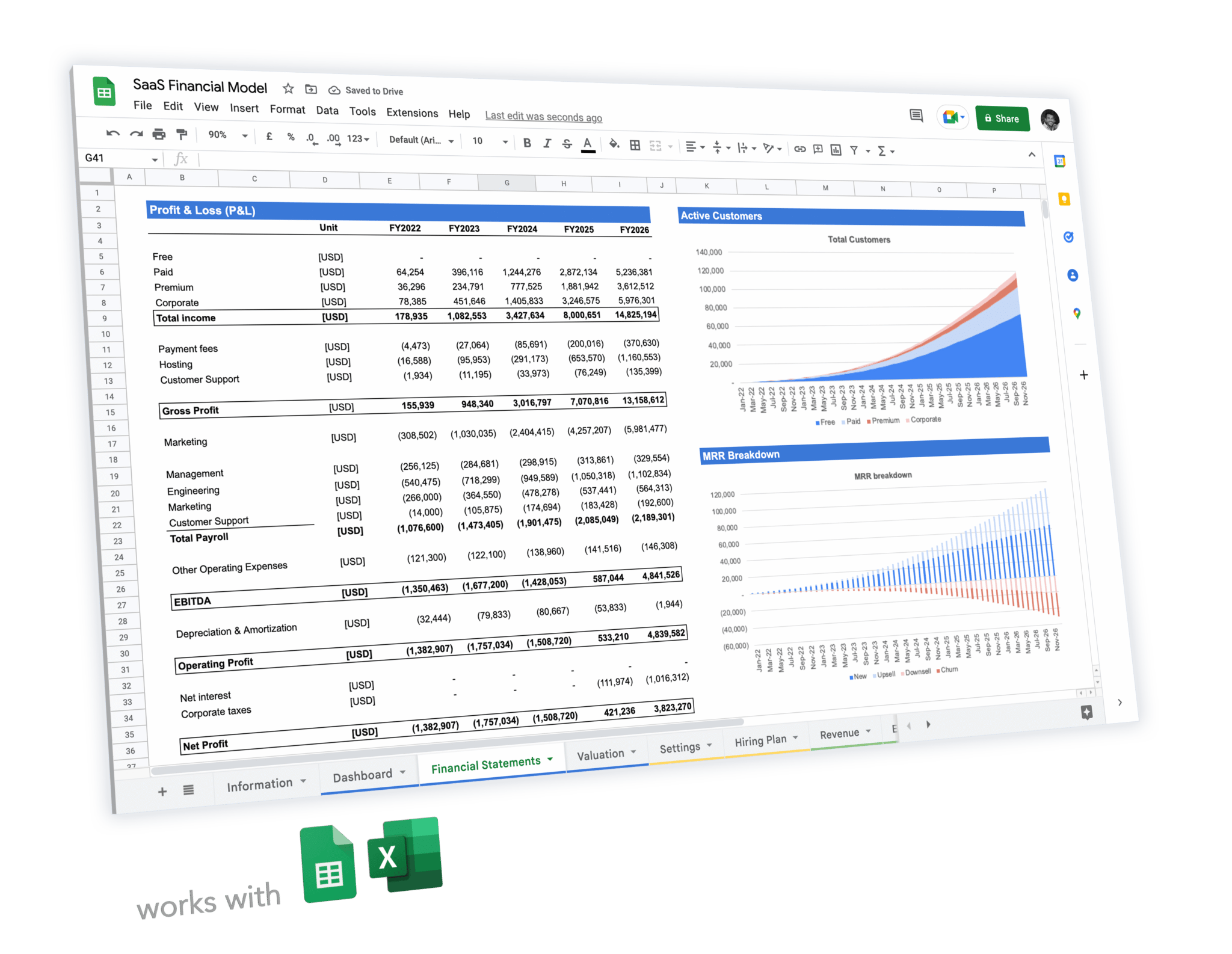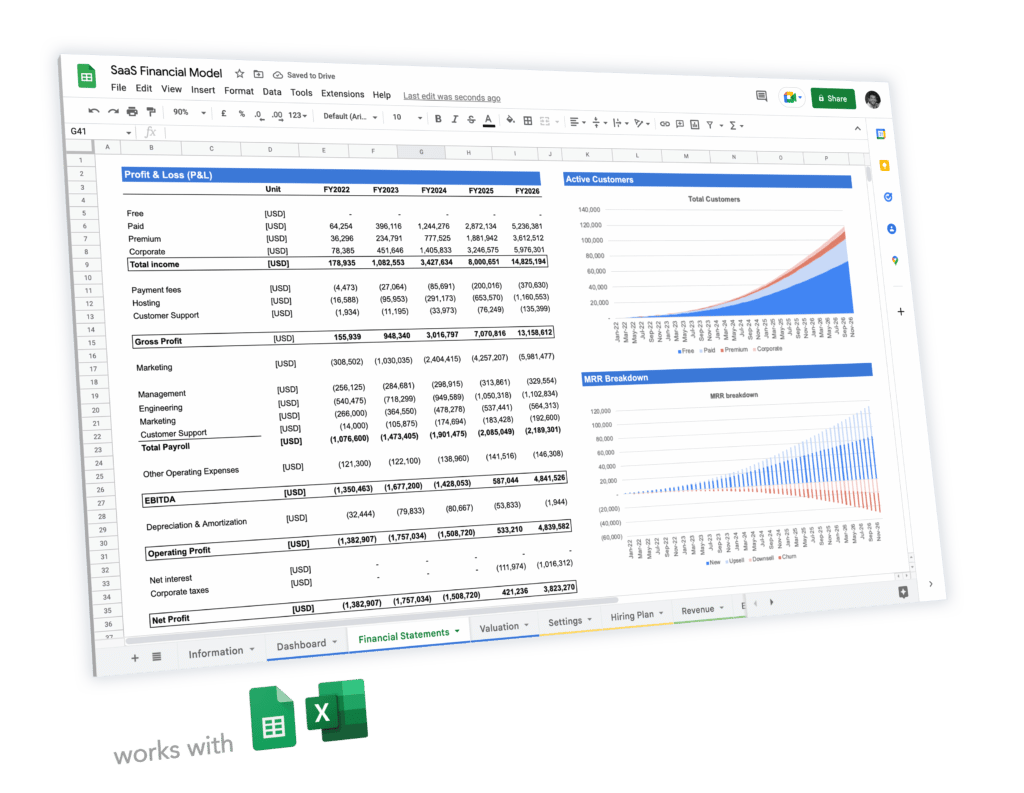 Expert-built financial model templates for tech startups
5-year pro forma financial model
20+ charts and business valuation
Free support