Mighty Auto Parts Franchise Costs & Profits (2023)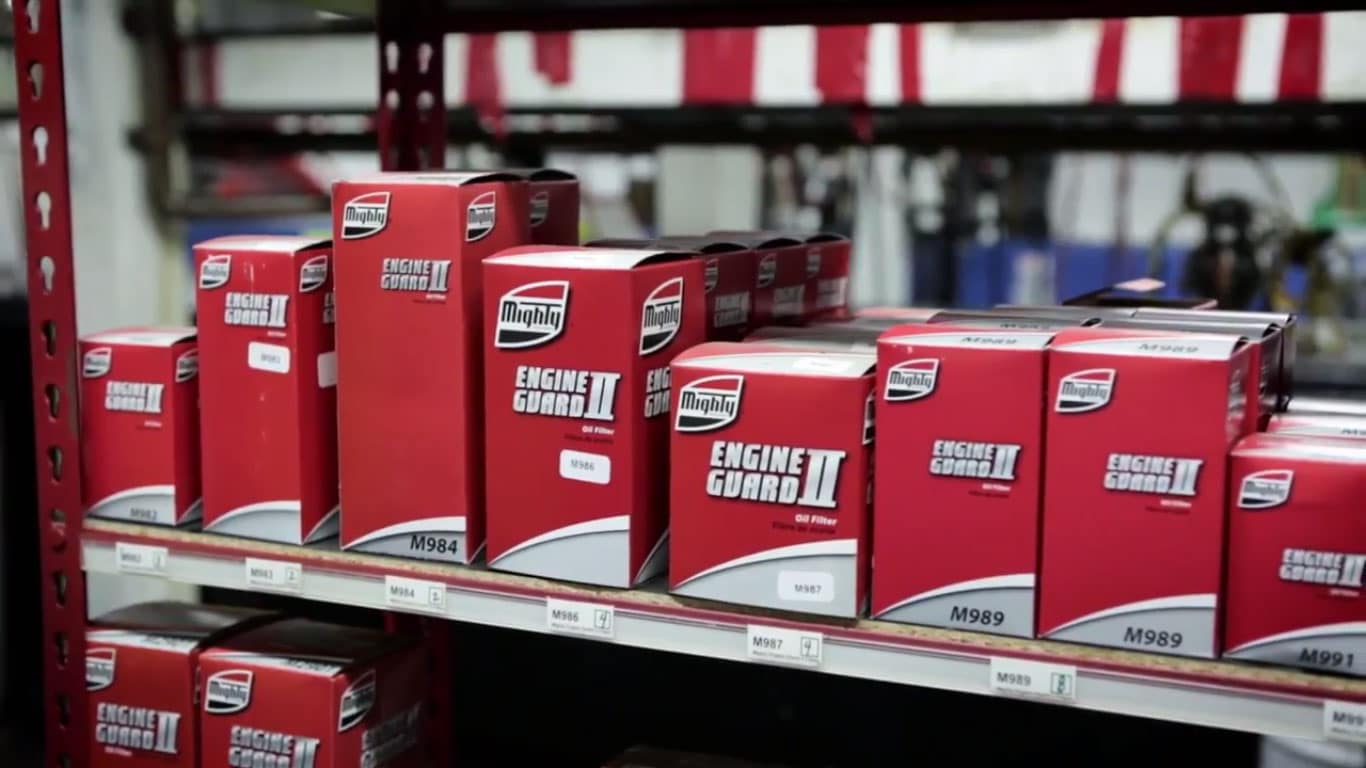 With close to 100 stores in the US of which 93 are franchises, Mighty Auto Parts is undeniably one of the leading auto parts dealer in the country. Unlike most wholesale suppliers, Mighty is known for offering a preventive parts stocking program that improves reliability for technicians and makes it unique vs. competitors.
In addition to an affordable price tag (the initial investment to open a new franchise is $357,000 on average), Mighty Auto Parts is recession-proof, like any other car repair and auto parts business frankly.
But is this really a profitable franchise? Are the profits worth the $357,000 upfront investment?
In this article we are looking at Mighty Auto Parts and its Franchise Disclosure Document to find out all you should know and whether you should buy the franchise. Let's dive in!
Key stats
| | |
| --- | --- |
| Franchise fee | $42,250 (on average) |
| Royalty fee | 5.0% |
| Marketing fee | 1.0% |
| Investment (mid-point) | $379,000 |
| Average sales | $1,496,000 |
| Sales to investment ratio | 3.9x |
| Payback period | 2 years |
| Minimum net worth | $500,000 |
| Minimum liquid capital | $100,000 |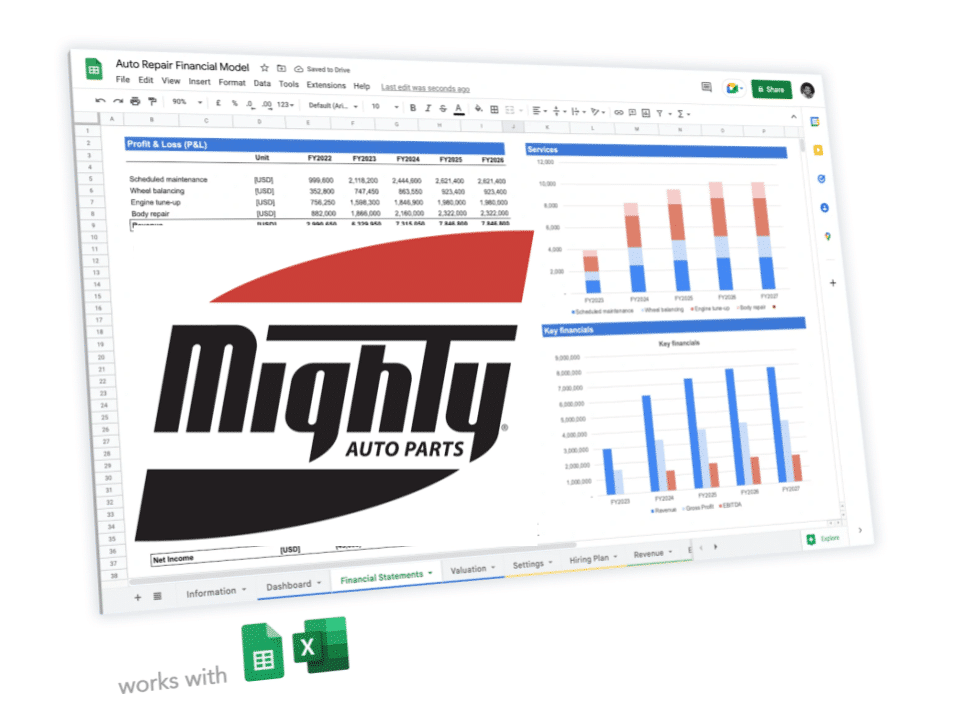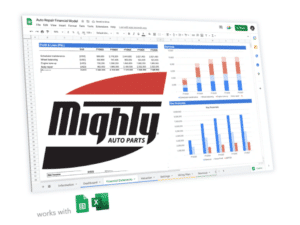 Mighty Auto Parts Franchise Business Plan
All the stats: startup costs, profits, breakeven, etc.
5-year financial projections built with the FDD

Excellent 4.8/5 based on 70 reviews
Excellent 4.8/5 based on 70 reviews

About Mighty Auto Parts
Mighty Auto Parts is an American wholesale auto parts franchise headquartered in Peachtree Corners, Georgia.
The chain was founded in 1963 by Dallas Wallace in Washington, D.C.
Its franchises operate wholesale distribution warehouses in exclusive territories, offering preventive maintenance, common-use auto parts, shop supplies, oil, chemicals, lubricants for vehicles, tire retailers, quick lubes, car dealerships, general repair and service shops.
Mighty Auto Parts' franchising journey started in 1970 and now has over 100 locations in the US.
Mighty Auto Parts franchise pros and cons
The Pros:
Exclusive territory protection: The franchisor allows its franchisees to operate in a protected territory. It does not authorize any other franchise or similar business to operate in the same area.
Marketing and branding: Mighty Auto Parts has dedicated marketing tools and resources to help its franchise owners grow their businesses. It helps them with national advertising, marketing programs, brand building, point-of-sale materials, pricing guidelines and strategies, regional and national account development plus incentive programs such as the technician VISA Rewards, product specials and consumer rebates.
Third-party financing: The franchisor provides its franchisees with third-party financing for the franchise fee, startup costs, equipment, inventory and payroll.
Balanced lifestyle: The franchisor embraces a wholesale-only model that gives franchisees freedom and flexibility. In addition, franchisees also rarely open on weekends and at night.
Comprehensive training and support: The brand has a classroom and on-site detailed training program for the franchise owners and staff to run a successful business. It includes training on operations, product knowledge and application, customer-in-store training, technician clinics and sales training.
Simple business model: The Mighty Auto Parts franchise utilizes a simple business model with low inventory and staff requirements. Franchises can operate with one staff member, saving on costs and improving profits.
Real estate and site selection: The franchisor helps its franchisees with site selection guidance, lease negotiation, design and the development of their warehouses.
The cons:
Not a home-based opportunity: A Mighty Auto Parts franchise cannot be operated from home or a vehicle. Franchisees must have an office space, retail facility or warehouse to operate from.
No absentee ownership: The franchise does not present a passive investment opportunity. It requires franchisees to be actively involved in the decision-making and operations of their franchises.
Competition: Mighty Auto Parts faces a lot of competition from other brands in the industry, such as Auto Parts Warehouse, United Auto Supply Inc., Performance Products, etc.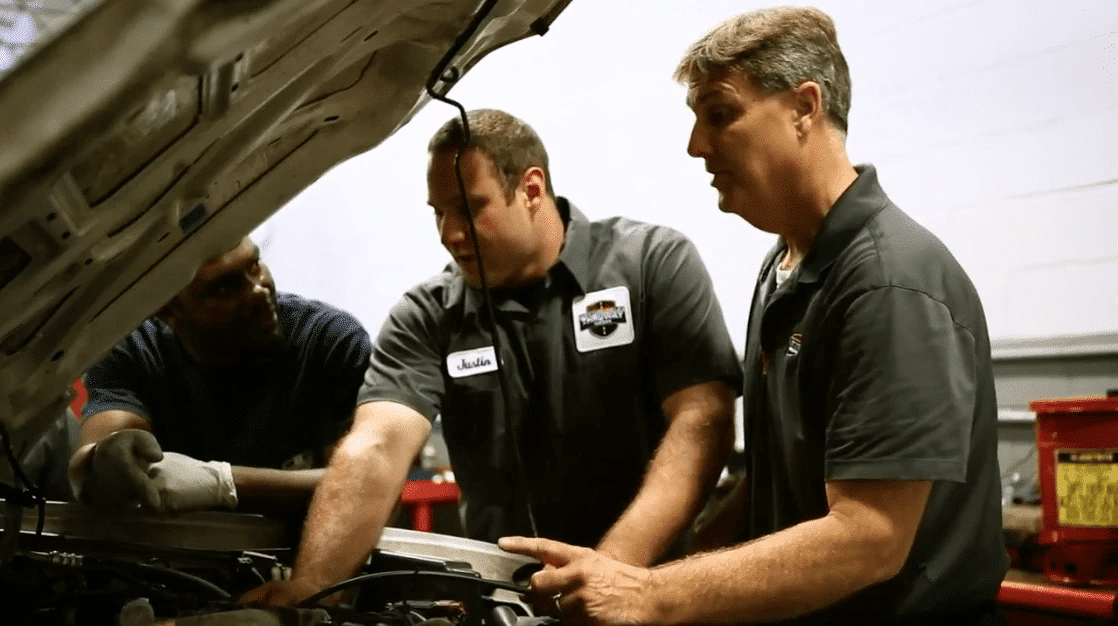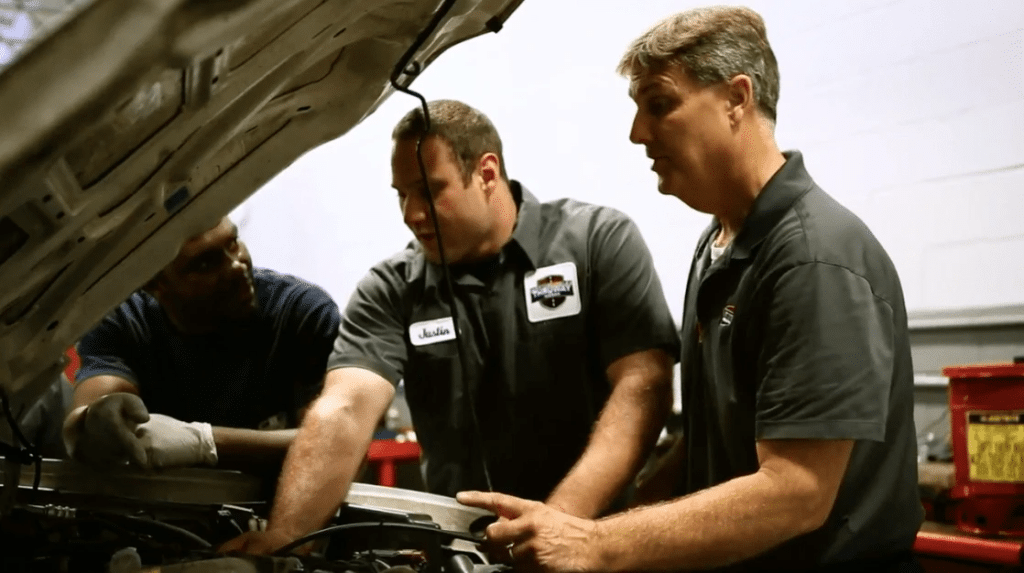 How much do you need to invest?
On average, you may need to invest around $379,000 to open a new Mighty Auto Parts franchise.
Note that this is an average, the initial investment indeed ranges from $240,500 to $517,600 as disclosed in the Franchise Disclosure Document.
Mighty Auto Parts startup costs
The investment covers all the startup costs you may need to start an auto parts business. You must pay the franchisor an initial franchise fee of $25,000 to $60,000.
In addition to this franchise fee, the investment also covers:
Formation Costs: training expenses, leasehold improvements, office equipment, warehouse equipment, construction, computer system, deposits, license, etc.
Operating Costs: opening inventory, stationery, supplies, insurance, rent and working capital for 3-6 months
| Type of Expenditure | Low | |
| --- | --- | --- |
| Initial Franchise Fee | $25,000 | $60,000 |
| Formation Costs | $85,500 | $197,600 |
| Initial Marketing | $5,000 | $10,000 |
| Operating Costs | $125,000 | $250,000 |
| Total | $240,500 | $517,600 |
Source: Franchise Disclosure Document 2023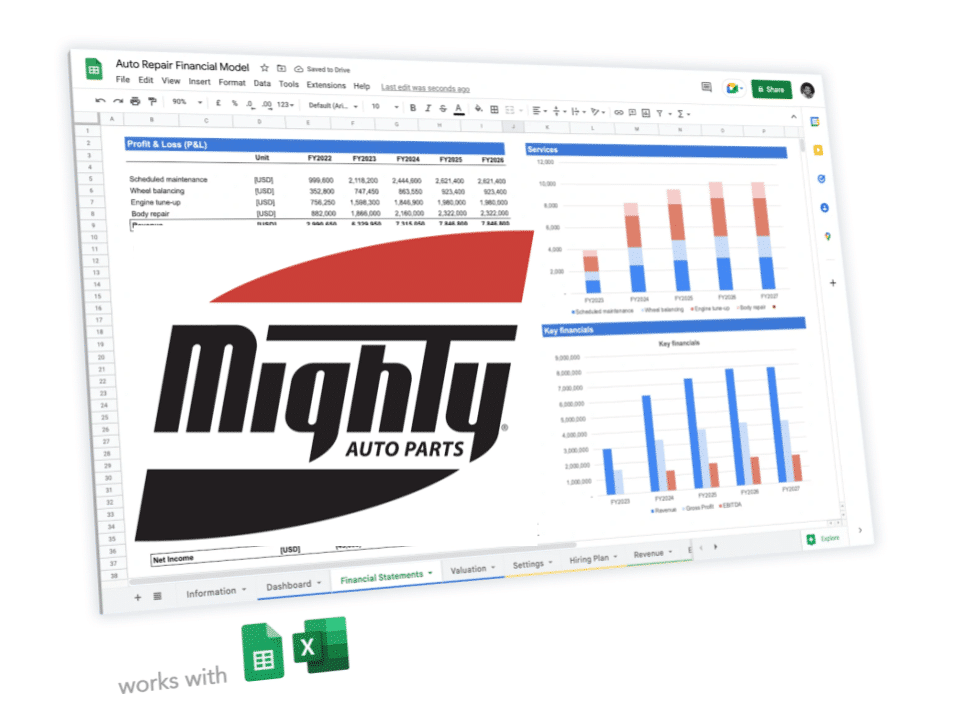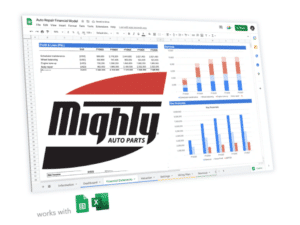 Mighty Auto Parts Franchise Business Plan
All the stats: startup costs, profits, breakeven, etc.
5-year financial projections built with the FDD

Excellent 4.8/5 based on 70 reviews
Excellent 4.8/5 based on 70 reviews

What is the turnover of a Mighty Auto Parts franchise?
On average, a Mighty Auto Parts franchise generates $1,496,000 in revenue per year.
Of course, revenue per franchise vary from one store to the other. See below a breakdown of the revenue per franchise by quartile. As you can see, revenue per store varies greatly from $405,000 for the 4th quartile up to $3,553,000 for the 1st quartile (top 25% of franchises).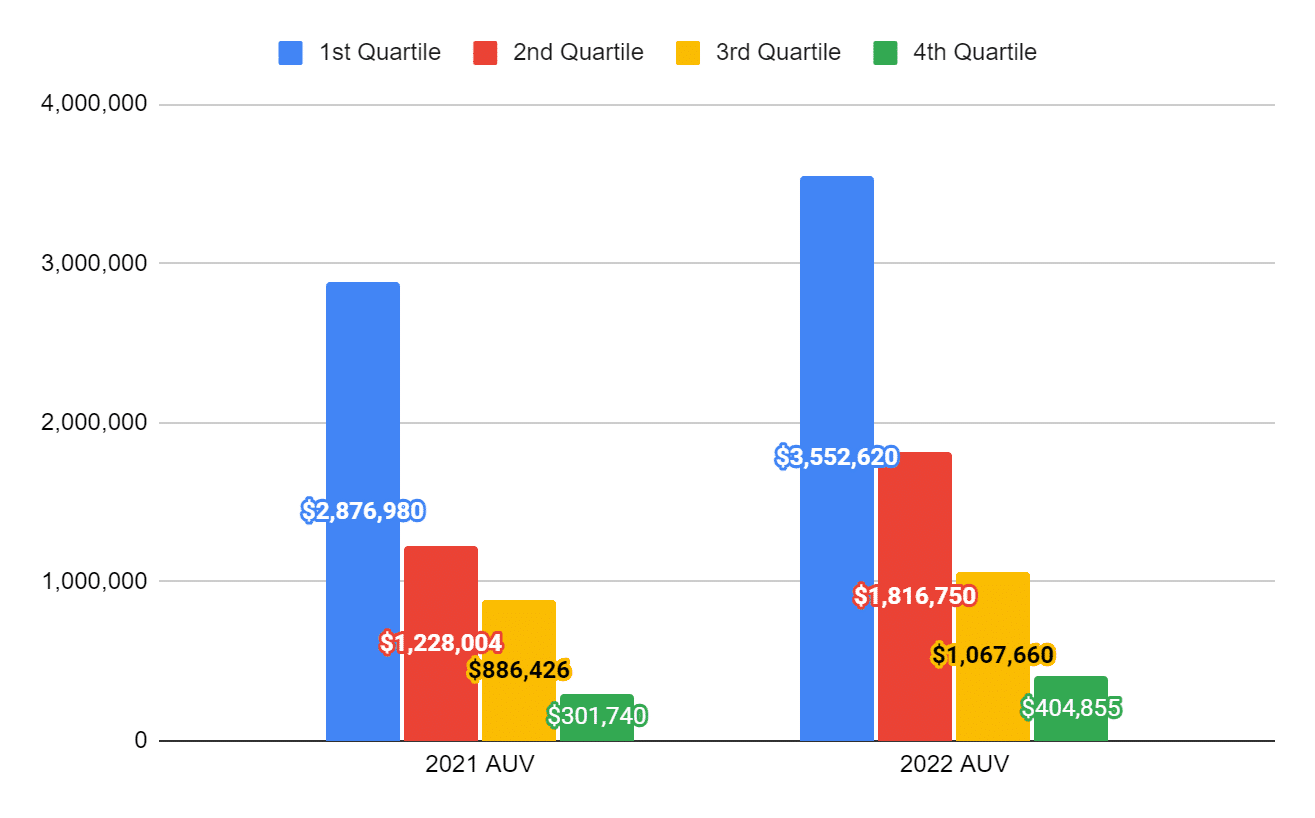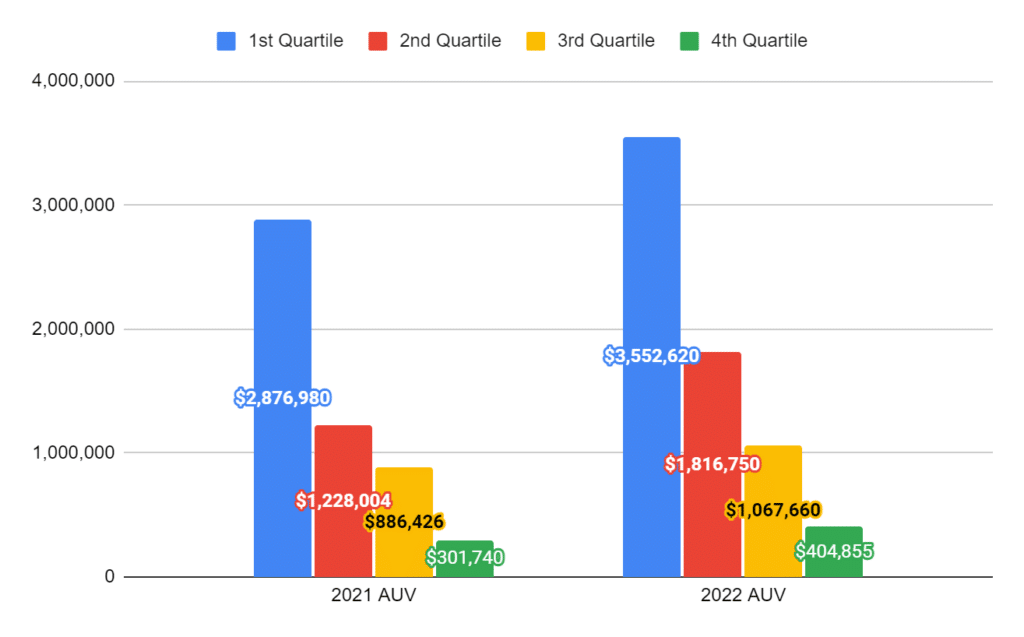 How profitable is a Mighty Auto Parts franchise?
When it comes to profits, Mighty Auto Parts franchises have a net income profit margins between 8.2% of revenue for the top quartile and -3.9% for the 4th quartile. Do note though that it isn't clear from Mighty Auto Parts whether net income refers to EBITDA or net income.


Therefore, instead of estimating profits, we have summarised below the information that's provided in the Franchise Disclosure Document.
Note that, in order to be conservative, we do assume that Mighty Auto Parts is actually referring to EBITDA in this case, or at least Operating Profit (EBIT).
| Profit and loss | Amount | % revenue | Source |
| --- | --- | --- | --- |
| Revenue | $1,049,302 | 100% | as per FDD |
| COGS | $(401,358) | 38% | as per FDD |
| Gross Profit | $647,944 | 62% | as per FDD |
| Staff | $(191,498) | 18% | as per FDD |
| Royalty fees | $(62,958) | 6% | as per FDD |
| Other operating costs | $(365,682) | 35% | as per FDD |
| EBITDA* | $27,807 | 3% | as per FDD |
* "Net profit" in the FDD even though it isn't clear whether it's net income (after taxes) or EBITDA, or EBIT
Disclaimer: This content has been made for informational and educational purposes only. We do not make any representation or warranties with respect to the accuracy, applicability, fitness, or completeness of the information presented in the article. You should not construe any such information or other material as legal, tax, investment, financial, or other professional advice. Nothing contained in this article constitutes a solicitation, recommendation, endorsement, advertisement, or offer to buy or sell any franchises, securities, or other financial instruments in this or in any other jurisdiction in which such solicitation or offer would be unlawful under the franchise and/or securities laws of such jurisdiction.
All content in this article is information of a general nature and does not address the detailed circumstances of any particular individual or entity. Nothing in the article constitutes professional and/or financial and/or legal advice, nor does any information in the article constitute a comprehensive or complete statement of the matters discussed or the law relating thereto. You alone assume the sole responsibility of evaluating the merits and risks associated with the use of any information or other content in this article before making any decisions based on such information or other content.