2021 was a record year for venture capital firms in Africa, and especially Nigeria: they invested a whopping $1.8 billion, far ahead with South Africa 2nd at $832 million.
Whether you are raising seed, Series A or higher, in this article we have listed our top picks of the best venture capital firms in Lagos, Nigeria. So, if you haven't yet started to reach out, here is a good place to start learning about them.
Note: this article is part of a series where we present you the top Venture Capital firms across the world. Have a look at the full list here.
Looking for Nigeria's top startup incubators and accelerators instead? Check out our ranking here.
Top 9 Venture Capital Firms In Lagos, Nigeria
Here's a summary of our top 9 picks for the best venture capital firms in Nigeria (in alphabetical order):
| Name | Sector focus | Round | Investment size | Investments |
| --- | --- | --- | --- | --- |
| Chrysalis Capital | Technology | Seed, Series A | Undisclosed | 10 |
| EchoVC Partners | Technology | Seed, Series A, A+ | Undisclosed | 38 |
| GreenHouse Capital. | Fintech | Seed | $500K | 25 |
| Growth Capital | Technology | Seed, Series A | Undisclosed | 6 |
| Ingressive Capital | Technology | Seed | $400K | 17 |
| LeadPath Nigeria | Technology | Seed | $25K-$100K | 8 |
| Microtraction | Technology | Seed, Series A | $100K+ | 29 |
| TLcom | Technology | Seed, Series A, A+ | $500K-$10M | 47 |
| Ventures Platform | Technology | Seed, Series A | Undisclosed | 60+ |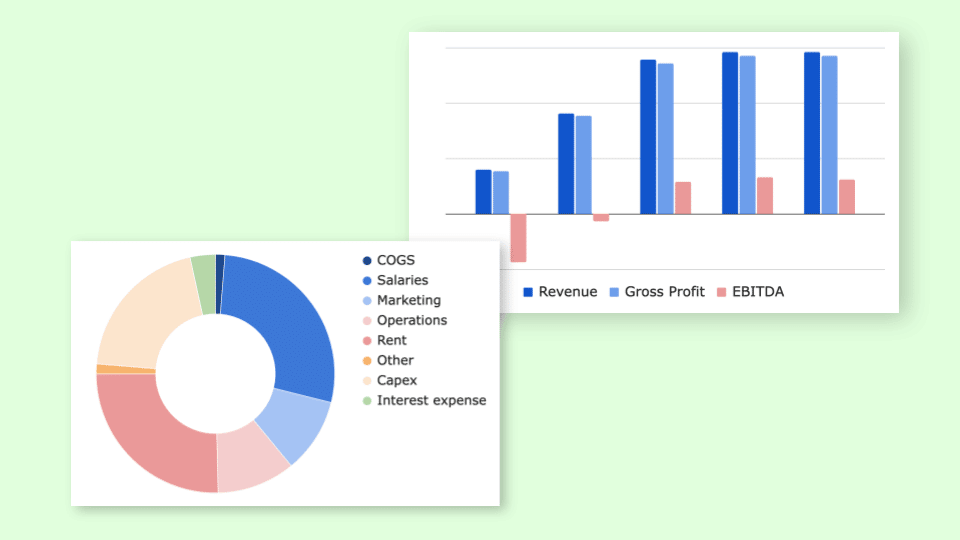 Expert-built templates for tech startups
Investor-friendly

Easy-to-use Excel & PPT templates

CPA-developed financials

30+ charts and metrics
Chrysalis Capital is a capital investment firm focused on early-stage technology companies in emerging markets. The investment firm finds the best founders in emerging markets and backs them through financial investment and strategic management. Ideally, the VC firm aims at turning its portfolio companies into solid global institutions.
The investment firm boasts excellence in cultivating local talent and helping them bloom globally. They focus on sectors that cater to fundamental human needs and work with founders who have a focus and who are targeting global markets.
Since its inception, Chrysalis Capital has invested in over 22 countries globally, including Nigeria.
EchoVC Partners is a technology-focused early-stage VC firm targeting founders and entrepreneurs venturing into underserved markets. Focused on financing entrepreneurial inspiration in women, founders of African descent, and underserved POC markets, EchoVC Partners backs ideas and business models that harness the power of technology to deliver value to mass markets.
With offices in the USA, the UK, and Africa, the VC firm has served markets for over 80 years and earned experience and insights to help the target markets grow. The VC firm supports early-stage and through the business growth stages. Their current portfolio includes companies delivering in the smart planet, health and human services, emerging fintech, eCommerce, media, and entertainment sectors.
GreenHouse Capital is an investment firm that backs founders and entrepreneurs driving innovations in Africa. The venture capital firm invests in disruptive startups and aims to accelerate promising entrepreneurs by designing innovation programs to enable them to excel. Therefore, the VC firm brings together stellar individuals and companies of all sizes and creates exponential output for their future.
The investment company invests an initial check of $500K and offers creative equity deal structures to suit the needs of their companies. In addition, portfolio companies have access to the venture garden ecosystem of innovative technology businesses.
The VC firm remains an active and involved partner, attending all strategy sessions and critical induction meetings to help portfolio companies win.
Growth Capital is an investment company targeting entrepreneurs who invest in the next generation infrastructure for change. The venture capital firm has created a social innovation fund to create an unprecedented path to scale for outliers driving social change in Nigeria.
Therefore, the VC firm supports high potential early-stage businesses using technology to create future-oriented infrastructure. In addition, investors bring expertise and experience and work together with portfolio companies to catalyse business growth.
The VC firm has invested in companies building digital infrastructure across healthcare, commerce, education, and other sectors.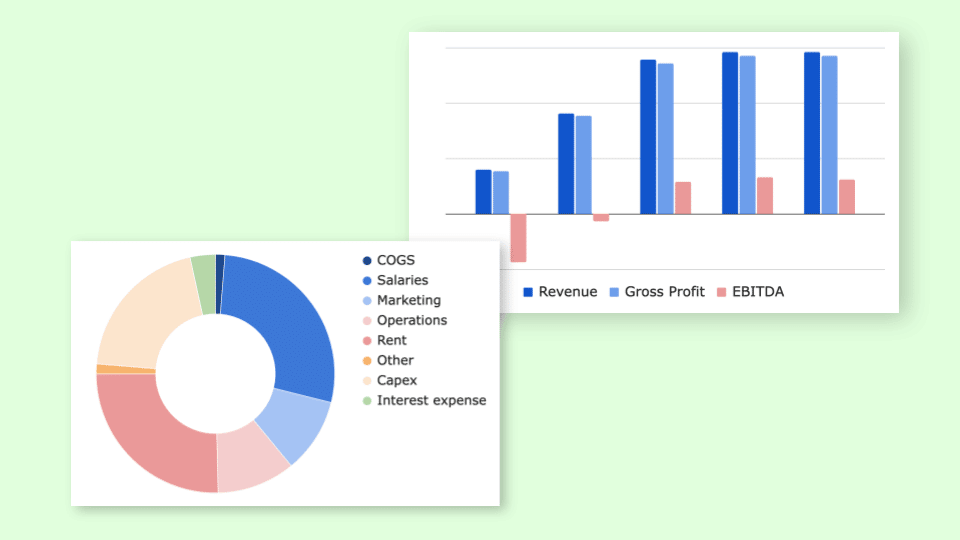 Expert-built templates for tech startups
Investor-friendly

Easy-to-use Excel & PPT templates

CPA-developed financials

30+ charts and metrics
Ingressive Capital backs post-launch founders with a great product and solves big problems. The VC firm works with entrepreneurs and helps them by providing ideas to grow and scale through business development, partnership, and providing financial support. Targeting pre-seed to seed technology companies, Ingressive Capital invests up to $400K for a 10% ownership equity.
Typically, the VC firm looks for brilliant, resourceful founders with demonstrated grit in building technology-enabled businesses in billion-dollar markets. Entrepreneurs must illustrate a transparent business model and have technical industry talent in the venture's core team.
Ingressive Capital plugs startups into new major clients and significant investors who support businesses through the business growth phases.
LeadPath Nigeria backs seed-stage entrepreneurs focusing on using technology to create solutions.
The VC firm targets small and medium-sized startups in high-growth technology areas like software, web, and mobile technologies. They provide entrepreneurs access to critical mentorship and work on creating an enabling environment and funding.
LeadPAth Nigeria's core mission is to empower legendary companies by bridging the gap between startups to market dominance. They work with technology entrepreneurs with an irrevocable appetite for achieving extraordinary results.
The investment company funds companies with initial checks of between $25,000 and $100,000.
Microtraction is a pre-seed investment firm targeting African technology-focused entrepreneurs. Investing a minimum of $100K, the VC firm seeks to help the most remarkable teams with technical founders at the earliest stage of their venture.
The VC firm works closely with growth-driven technology companies, providing them the pre-seed funding and professional and advisory services. Typically, Microtraction gets startups to a point where they are impressive enough to raise additional financing or go global.
Founders can apply for the investments at any time of the year. Portfolio companies have access to industry leaders who offer guidance and mentor entrepreneurs.
TLcom Capital is a leading VC firm partnering with entrepreneurs of African descent and enabling them to tackle the continent's biggest challenges. Since its inception, the VC firm has focused on supporting innovative entrepreneurs who leverage technology to create viable solutions and address significant solutions.
The VC firm is investing from its tide Africa Fund which invests in the early to growth stages. The VC firm invests between $500K and $10M in building tech-enabled businesses.
With over two decades of investing, the VC firm has supported entrepreneurs in Europe, the USA, and Africa.
Ventures Platform is a venture capital fund investing in early mission-driven founders building capital-efficient platforms that democratize prosperity, plug infrastructural gaps, and connect underrepresented communities.
Since its inception, the VC firm has funded more than 60 portfolio companies across all stages and sectors. Ideally, the venture capital firm targets enterprise, life sciences, consumer, and frontier technology. They bring together founders and technology experts who provide early-stage founders the support they need across the board.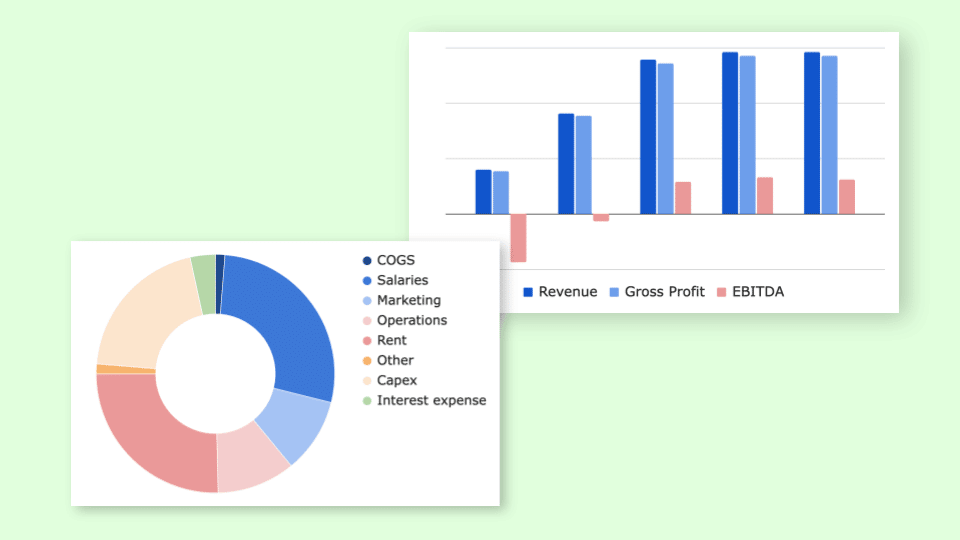 Expert-built templates for tech startups
Investor-friendly

Easy-to-use Excel & PPT templates

CPA-developed financials

30+ charts and metrics