Running a successful medical spa demands a blend of exceptional services and effective marketing strategies.
This comprehensive guide aims to assist medical spa owners in creating a sales and marketing plan for their business plan.
We'll start with a detailed market analysis aimed at discerning competitors' landscapes and understanding customer demands.
Next, we'll delve into methods to establish a robust brand presence and effectively position your spa within the market.
By the end of this article, you'll possess a comprehensive blueprint to craft a rock-solid sales & marketing plan for your business plan.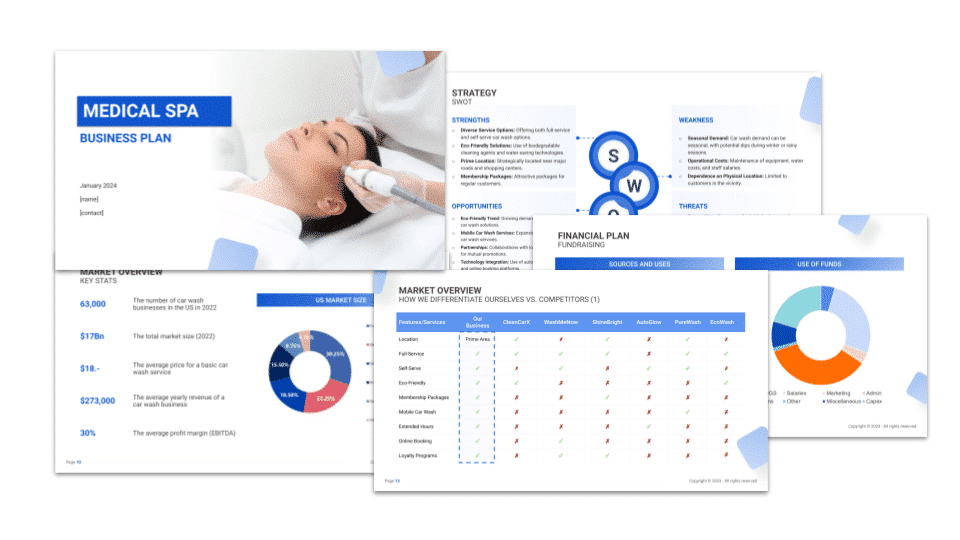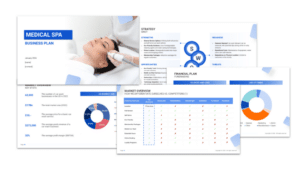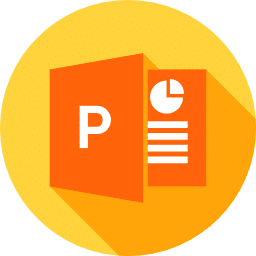 Medical Spa Business Plan
Download an expert-built 30+ slides Powerpoint business plan template
Medical Spa Business Plan
Download an expert-built 30+ slides Powerpoint business plan template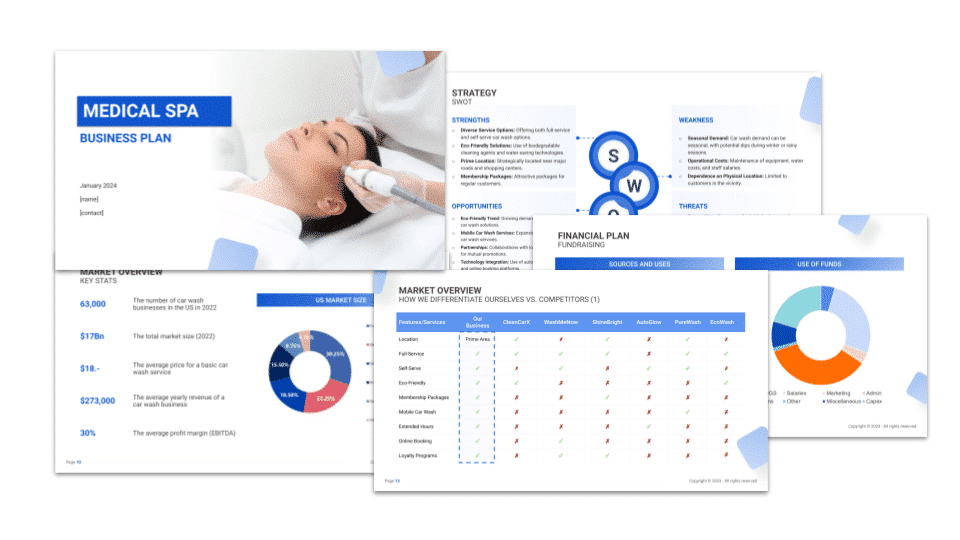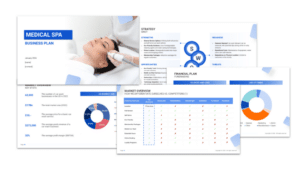 Market Analysis
Before diving into specific sales and marketing strategies, a thorough understanding of the market is essential. This analysis lays the groundwork for making informed decisions about how to position your spa in the competitive landscape.
Competitive Analysis
Identify Key Competitors: In the competitive landscape of the medical spa industry, researching other local spas is crucial. Analyze their service offerings, pricing structures, customer reviews, and unique selling points (USPs). This analysis helps in identifying gaps or areas where your spa can excel or differentiate itself.
SWOT Analysis: Conducting a SWOT analysis for your spa (Strengths, Weaknesses, Opportunities, Threats) in comparison to competitors is instrumental.
Target Audience Profiling
Understanding the demographics and psychographics of your potential clientele is crucial for effective marketing:
Demographic and Psychographic Details: Define the age groups, gender distribution, income levels, and locality of your target audience. Understand their lifestyle preferences, beauty and wellness interests, and motivations for seeking spa treatments.
Understanding Client Preferences: To effectively cater to your audience, it's imperative to recognize their needs and expectations. Determine what treatments or services your audience values the most. Identify the aspects that clients prioritize in their spa experience.
Branding and Positioning
Developing a strong brand identity and a unique market position are vital elements in a successful marketing strategy for a Medical Spa.
Brand Identity Development
Craft Your Spa's Story: Share the narrative behind your spa. Highlight what inspired its establishment and the core values driving your approach to beauty, wellness, and skincare. Communicate your commitment to holistic health and transformative experiences.
Visual Elements: The visual identity of your spa plays a significant role in brand recognition and client engagement. Design a logo, choose color palettes, and curate an ambiance within your spa that aligns with your brand story and resonates with your target audience.
Market Positioning Strategy
Unique Selling Proposition (USP): Define what sets your spa apart, be it cutting-edge technology, personalized treatments, holistic wellness, or renowned specialists.
Positioning Statement: Create a concise positioning statement that encapsulates the essence of your spa's mission and vision. For instance, "Our spa is committed to delivering personalized skincare solutions using state-of-the-art technology, ensuring a rejuvenating and transformative experience for every client."
Marketing Channels
Effective marketing channels are pivotal in communicating your spa's brand and services to potential clients.
Digital Marketing
Social Media Presence: Utilize platforms like Instagram, Facebook, and Twitter to showcase before-and-after treatment images, client testimonials, and informational posts about skincare.
Email Marketing: Build an email list and engage your audience with informative newsletters containing skincare tips, updates about new treatments, special offers, and invitations to spa events or workshops.
Website and SEO: Develop a professional website detailing treatments, client reviews, and wellness blog posts. Incorporate SEO strategies to ensure your content ranks well in search engine results.
Local Advertising
Print Media and Community Engagement: Advertise in local health magazines or lifestyle publications. Participate in health expos, and wellness seminars, or sponsor health-related community events.
Medical Professional Collaborations: Partner with local healthcare providers or wellness experts for joint seminars or referral programs.
Events and Sponsorships: Participate in health and wellness fairs, and charity events, or sponsor local sports teams to raise awareness about your spa and its services.
Promotional Activities
Special Packages and Discounts: Introduce packages like 'Seasonal Skin Rejuvenation Special' or 'Couples' Wellness Retreat.' Offer introductory discounts for first-time clients.
Loyalty Programs: Implement a loyalty program rewarding frequent visitors with discounts on subsequent visits or exclusive treatments.
Referral Programs: Incentivize existing clients to refer friends or family by offering discounts or complimentary services for successful referrals.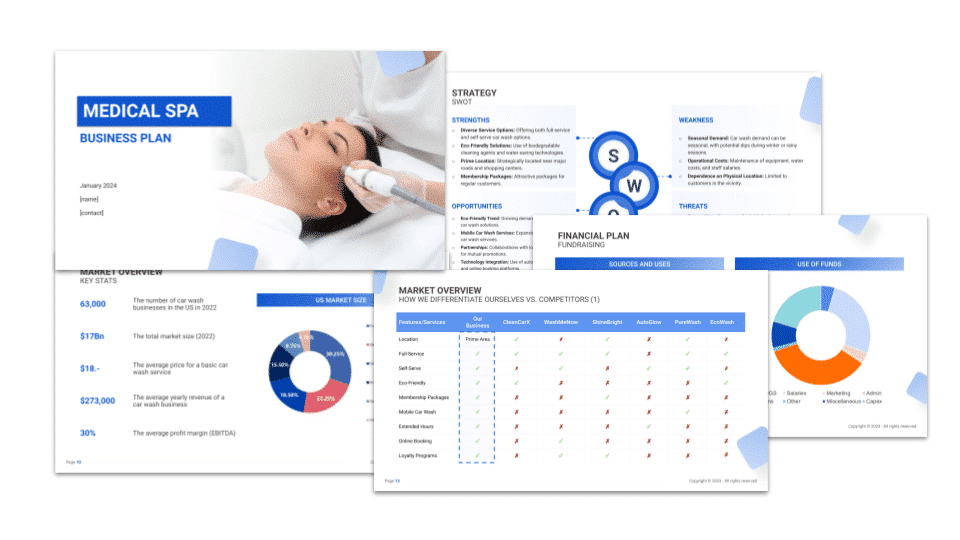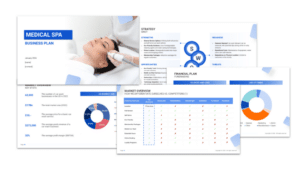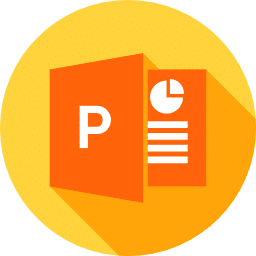 Medical Spa Business Plan
Download an expert-built 30+ slides Powerpoint business plan template
Medical Spa Business Plan
Download an expert-built 30+ slides Powerpoint business plan template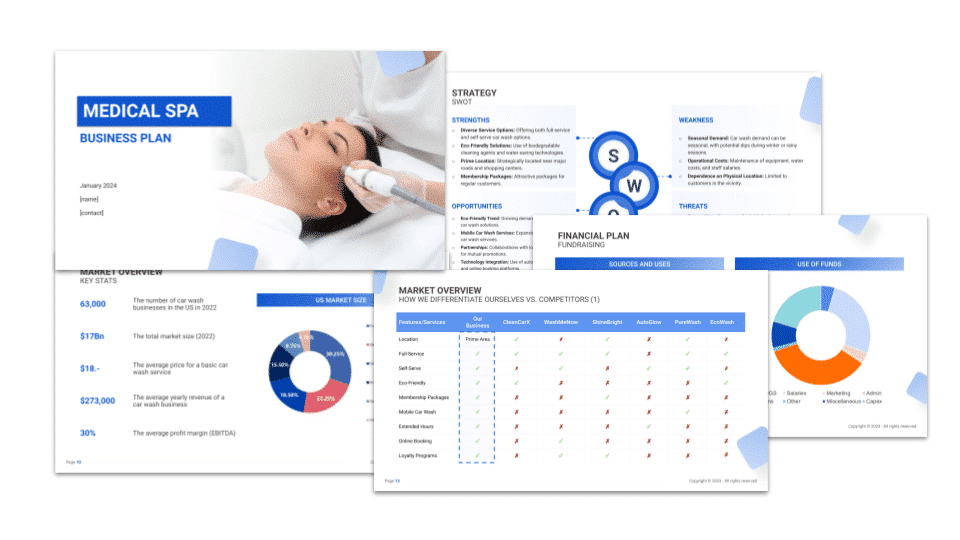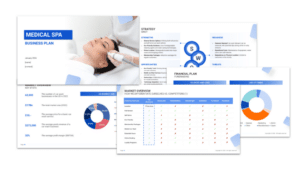 Sales Channels
Sales channels play a crucial role in generating revenue and enhancing customer satisfaction by offering varied avenues for clients to engage with your medical spa.
Consultation and Upselling
Upselling Services: During consultations or treatments, suggest complementary services or products aligned with the client's primary treatment, enhancing their experience and contributing to increased sales.
Retail Merchandising: Retail skincare products and wellness items that complement your spa's treatments. Educate clients on the benefits of at-home skincare regimes and suggest suitable products.
Service Bundles: Offer bundled service packages such as 'Skin Rejuvenation Package' combining facial treatments, 'Ultimate Relaxation Package' with massage therapies, or 'Post-Surgery Recovery Package' for post-operative care.
Online Booking and Retail
User-Friendly Booking System: Implement an intuitive online booking system via your website and social media platforms. Offer incentives like discounted services for online bookings to encourage client engagement.
E-commerce Integration: Retail skincare products, wellness supplements, or spa merchandise through your website, providing clients with convenient access to your offerings beyond their spa visits.
Membership and Loyalty Programs
Encourage client retention through membership and loyalty initiatives:
Membership Benefits: Create membership programs with tiered benefits such as preferential pricing, exclusive access to new treatments, or members-only events, encouraging regular visits and customer loyalty.
Loyalty Rewards: Implement a digital loyalty program where clients earn points for every dollar spent, redeemable for discounts on future treatments or retail purchases, incentivizing repeat visits.