Establishing and operating a thriving tattoo parlor requires more than just artistic skills; it involves implementing effective sales and marketing strategies.
This comprehensive guide aims to help tattoo parlor owners craft a tailored sales and marketing plan to elevate their business.
We'll begin with a comprehensive market analysis to discern competitors and understand client needs. Next, we'll delve into creating a compelling brand and positioning strategy.
Then we'll explore diverse marketing channels and effective sales tactics aimed at maximizing revenue and client satisfaction.
By the end of this article, you'll possess a well-defined blueprint to create a solid sales & marketing plan for your tattoo parlor business plan.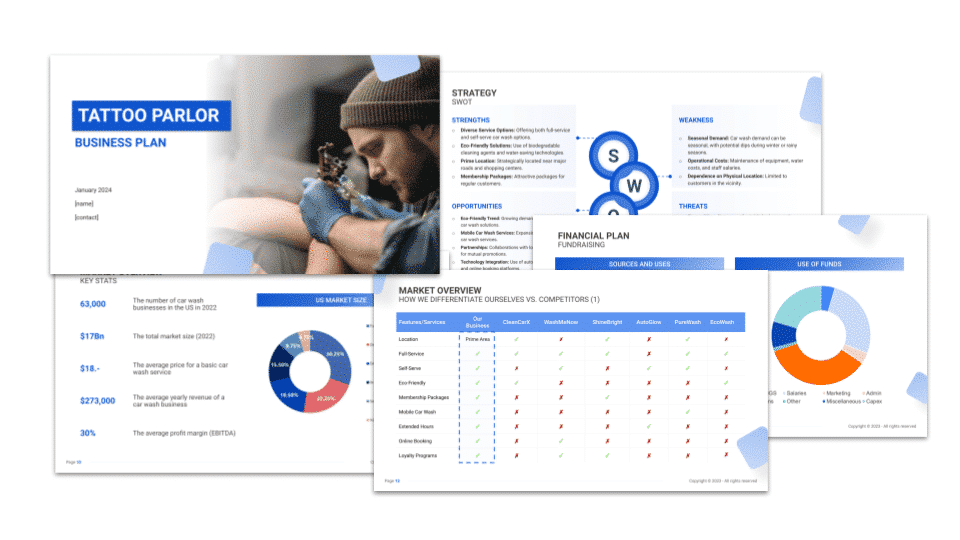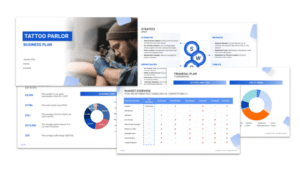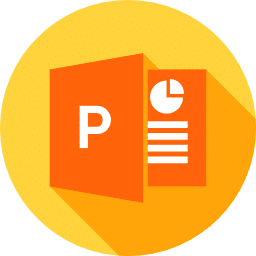 Tattoo Parlor Business Plan
Download an expert-built 30+ slides Powerpoint business plan template
Tattoo Parlor Business Plan
Download an expert-built 30+ slides Powerpoint business plan template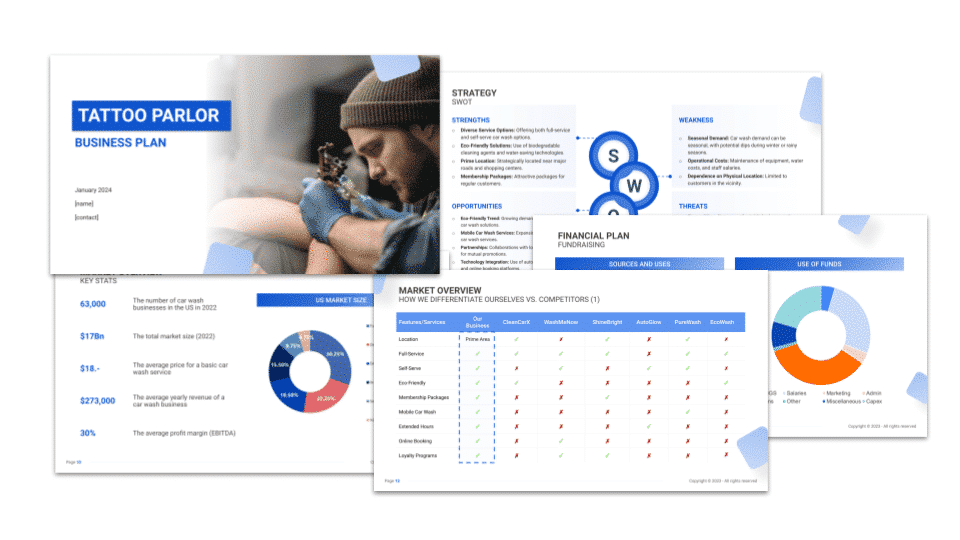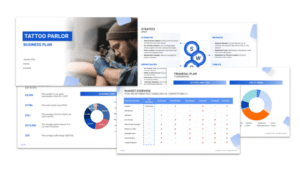 Market Analysis
Understanding the industry dynamics and competition is the first step in creating a successful sales and marketing strategy.
Competitive Analysis
Identify Key Competitors: Identifying competitors goes beyond merely recognizing their existence. It involves a deep dive into their tattoo styles, pricing structures, client testimonials, and the effectiveness of their marketing strategies. This analysis provides insights into gaps and potential opportunities for your tattoo parlor.
SWOT Analysis: Conducting a SWOT analysis is a pivotal step. Assessing your parlor's Strengths, Weaknesses, Opportunities, and Threats helps in understanding where your business stands in the market. Understanding these factors is crucial for developing a marketing strategy that capitalizes on strengths and addresses weaknesses.
Target Audience Profiling
Understanding your target audience is crucial as it forms the backbone of your marketing efforts:
Demographics and Psychographics: Define the demographic and psychographic attributes of your ideal clientele. Dive deep into their age, gender, lifestyle, tattoo preferences, and the emotional connection they seek through body art. This information will be the cornerstone of your marketing messaging and service offerings.
Understand Client Preferences: Engaging with your existing clients or conducting surveys among potential clients can provide invaluable insights. Understanding what tattoo styles they prefer, their preferred ambiance for getting inked, and the experience they seek helps tailor your services to their expectations.
Branding and Positioning
Developing a unique and recognizable brand identity sets the stage for a successful tattoo parlor.
Brand Identity Development
Brand Story and Values: Your parlor's story holds immense power. Share your passion for tattoo artistry, the inspiration behind your parlor's inception, and the unique values it stands for. Creating an emotional connection through storytelling can resonate deeply with your audience.
Visual Identity: Consistency is key. Craft a visual identity that speaks volumes about your parlor's persona. From logos to artwork styles, ensure that the visual elements echo the ethos of your brand, creating a lasting impression on clients.
Market Positioning Strategy
Standing out in a crowded industry like tattoo artistry requires a clear USP and an effective positioning statement.
Unique Selling Proposition (USP): Identify what truly distinguishes your parlor from others. It could be your specialization in a particular tattoo style, an emphasis on exceptional hygiene standards, or a commitment to creating a safe and welcoming environment. This uniqueness becomes your USP.
Positioning Statement: Craft a succinct positioning statement that encapsulates the essence of your parlor and resonates with your client's aspirations. It should reflect the promise you make to your clients about the experience they will have at your parlor.
Marketing Channels
Choosing the right marketing channels to reach your audience is crucial for successful engagement.
Digital Marketing
Social Media: Leveraging social media platforms like Instagram, TikTok, and Facebook to showcase not just your artwork but also the artistic process behind it can be powerful. Engage actively with your audience, inviting them into your world of creativity.
Email Marketing: Building an email list can be a goldmine. Regularly sending newsletters featuring tattoo care tips, exclusive promotions, and updates about new tattoo styles or artists at your parlor can keep clients engaged and informed.
Website and SEO: Create a professional website showcasing portfolios, client testimonials, and blogs about tattoo care and trends.
Local Advertising
Print Media: Distribute well-designed flyers and brochures strategically in local hotspots, promoting your parlor's unique offerings. Participate in local art events, offering consultations or sponsoring art programs to connect with potential clients.
Community Engagement: Participate in local art fairs or exhibitions, offer free tattoo consultations, or support local events to enhance your brand's visibility.
Artist Collaborations: Partner with other tattoo artists or art galleries for joint art exhibitions or collaborations.
Cross-Promotions: Collaborate with clothing brands or lifestyle stores for mutual promotions.
Promotional Activities
Attracting clients through enticing offers and loyalty programs is a proven strategy.
Seasonal Offers: Seasonal promotions or introductory offers can encourage potential clients to take the plunge and get inked. Introduce seasonal promotions such as 'New Year Tattoo Resolutions' or 'Birthday Ink Discounts'.
Loyalty Programs: Establish a system rewarding frequent clients with discounts or additional tattoo time.
Referral Programs: Word-of-mouth is potent in the tattoo industry. Incentivizing referrals can tap into your clients' social circles, extending your parlor's reach through recommendations.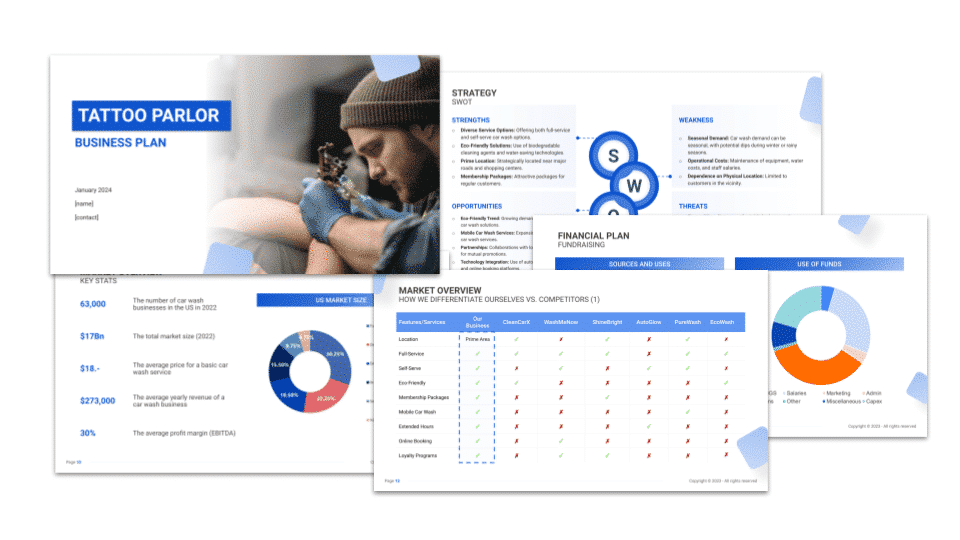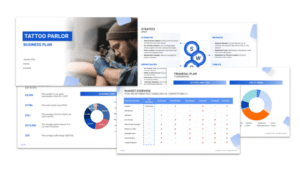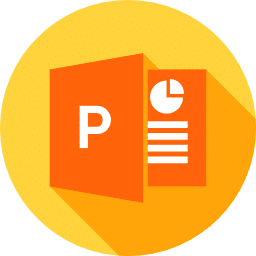 Tattoo Parlor Business Plan
Download an expert-built 30+ slides Powerpoint business plan template
Tattoo Parlor Business Plan
Download an expert-built 30+ slides Powerpoint business plan template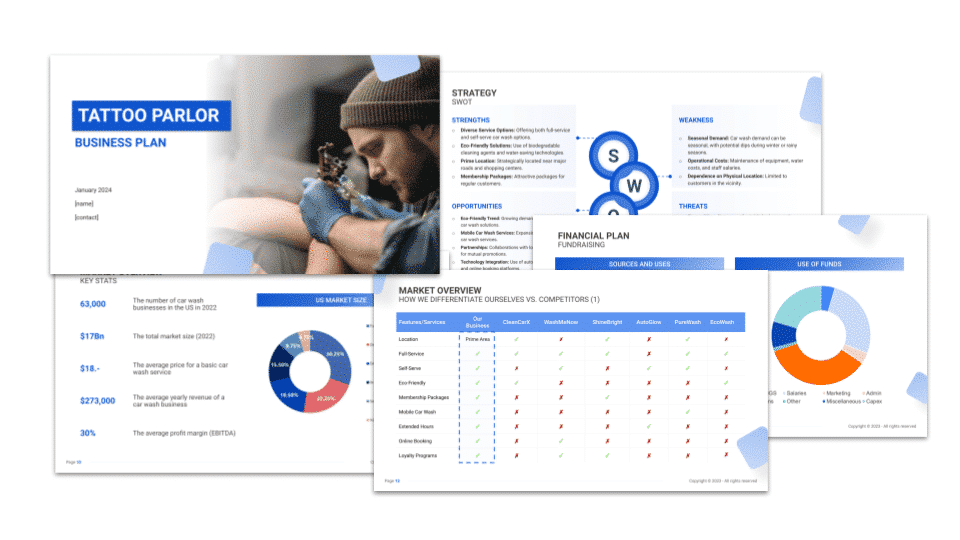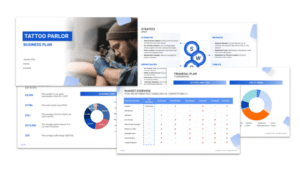 Sales Channels
Effective sales strategies are crucial for revenue growth and client satisfaction:
In-Studio Upselling
Additional Services: Suggest complementary tattoo styles or enhancements during consultations.
Merchandise Sales: Display tattoo care products or art-related items at your studio.
Service Bundles: Offering additional services or bundled tattoo sessions can maximize revenue per client visit. Recommending aftercare products or extended sessions can enhance the overall experience.
Online Booking and Sales
User-Friendly Booking: Implement an intuitive online booking system offering ease and convenience to clients.
E-commerce Integration: Sell tattoo merchandise or prints online to reach a broader audience.
Membership and Loyalty Programs
Encourage repeat business and foster long-term relationships with your clients.
Membership Offers: Offer subscription-based memberships, including exclusive access to limited designs or discounts on multiple sessions.
Rewards Program: Develop a digital rewards program allowing clients to collect points redeemable for discounted tattoos or art-related products.