It Costs $67,200 to $225,500 to Start an Auto Repair Shop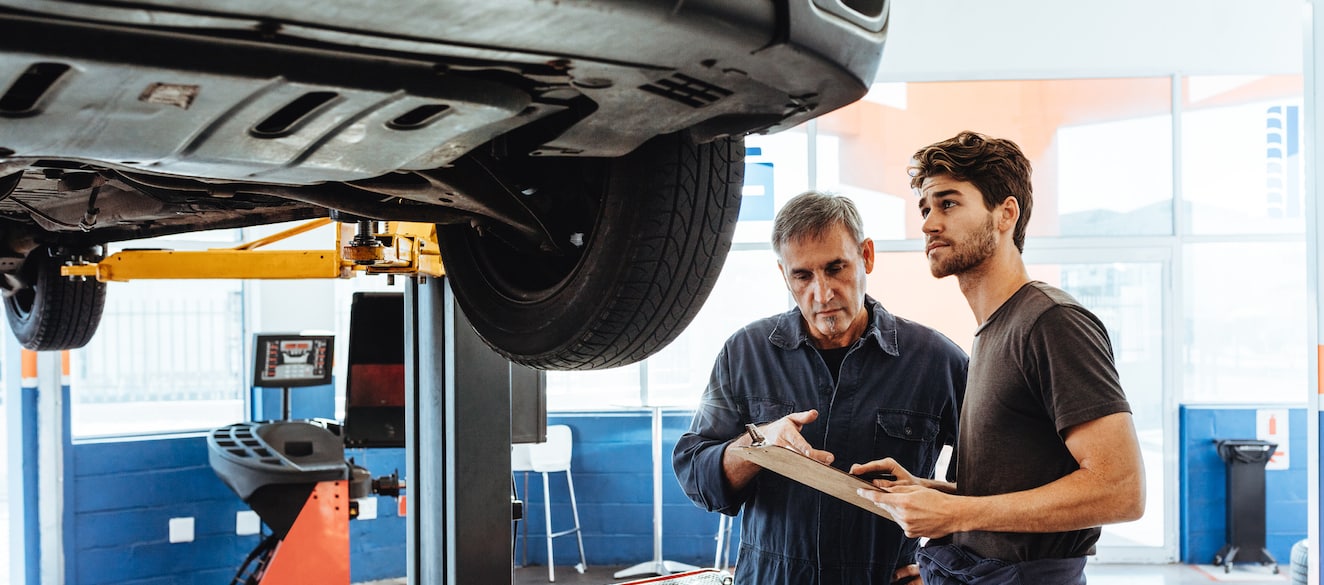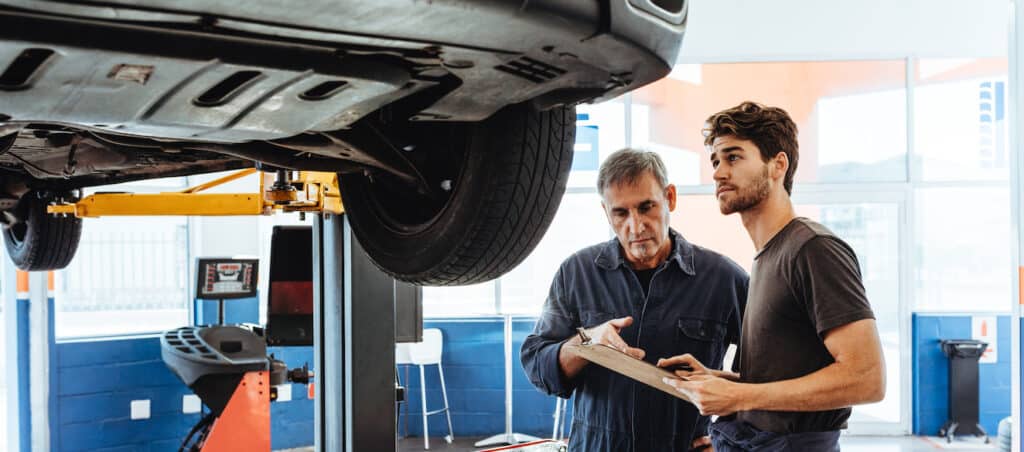 Are you looking to start your own auto repair shop? As part of your business plan, make sure to consider all the relevant costs to start and run an auto repair shop, from operations, rent and salary expenses.
We've identified that it costs on average $67,200 – $225,500 to start a 5,000 sq. ft. auto repair shop plus $84,000 to $96,000 in operating costs per month to run the business the first few months.
Want to know more? In this article we'll go through all the different costs you will need to incur to start your own auto repair shop with clear examples. Let's dive in!
For more information on auto repair and body shops, make sure to read our guides below:
How To Open an Auto Repair Shop: Complete Guide
8 Strategies To Increase Auto Repair Shops Sales & Profits
How To Build a Financial Model For an Auto Repair Shop?
How Profitable Is an Auto Repair Shop? Examples
How to Write an Auto Repair Business Plan: Complete Guide
Auto Repair Startup Costs
The costs involved in starting an auto repair shop depend on the capacity of the shop as well services you plan to offer. Indeed, the largest startup costs by far will be the equipment, machines and the refurbishment expenses you will have to incur before you can open your business.
Assuming you do not buy the land and the building but decide to rent instead, typically startup costs will represent anywhere from $67,200 to $225,500 for a typical small (5,000 sq. ft.) auto repair shop.
| Startup Cost | Amount |
| --- | --- |
| Equipment | $32,000 – $150,000 |
| Building refurbishment | $20,000 – $50,000 |
| Rent deposit | $15,000 – $25,000 |
| Licenses | $200 – $500 |
| Total | $67,200 – $225,500 |
Get a rock-solid business plan with the Auto Repair financial model
5-year financial plan already built

20+ charts for your business plan

Video tutorial 🎥

5,900+ downloads
Auto repair equipment startup costs
The range of equipment depends on the auto repair shop's business model and the services you plan to offer. For example, a good diagnostic equipment can go up to $9,000 alone. Instead, a single car lift will range anywhere from $1,500 to $10,000 for the most robust ones.
Bestbuyautoequipment estimates that most auto repair shops will need at a minimum $32,000 and up to $150,000 to cover the costs of equipment alone.
Auto repair renovation costs
Unless you are purchasing or leasing an existing body shop or auto repair business building, you will need to do some renovations before you can install the equipment.
Also, you may want to build separate facilities for the office(s), the reception for customers, restrooms and so on.
The amount you will need to spend really depends of the building you are choosing. Therefore, we can't really make an accurate estimate. Assuming you need to do some basic renovations for the reception and office areas, make sure to set aside anywhere from $20,000 to $50,000.
Rent (or mortgage deposit)
Whether you choose to buy or lease the space, you will need to pay a deposit (either to the owner, or a down-payment for the loan to the bank).
The average cost of rented commercial spaces in the US is between $8 to $23 per square foot. So assuming you plan to lease a 5,000 sq. ft. commercial space for your auto repair shop at $15 p.a. per square foot and a deposit of 3 months, you will need to pay upfront $18,750 as a deposit.
Business license & permits 
The law requires that you acquire a business license and all necessary permits to start and operate an auto repair shop. The cost of business licenses and permits will differ from one state to another and the auto repair services you plan to offer.
For instance, in California, you need a resale permit and, most importantly, be registered with the Bureau of Automotive Repair. The complete application fee is $200.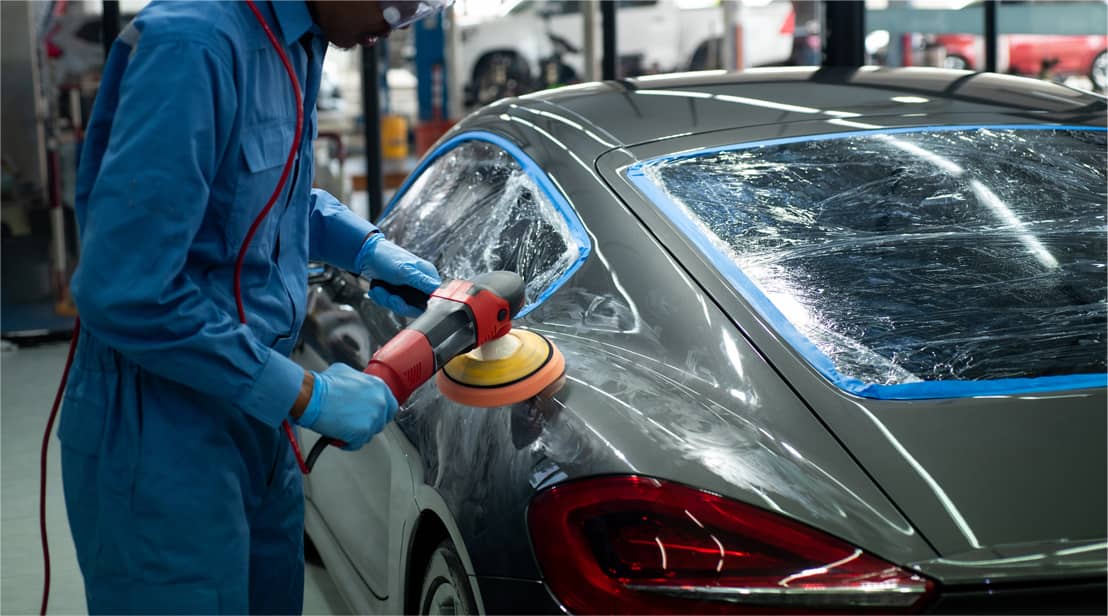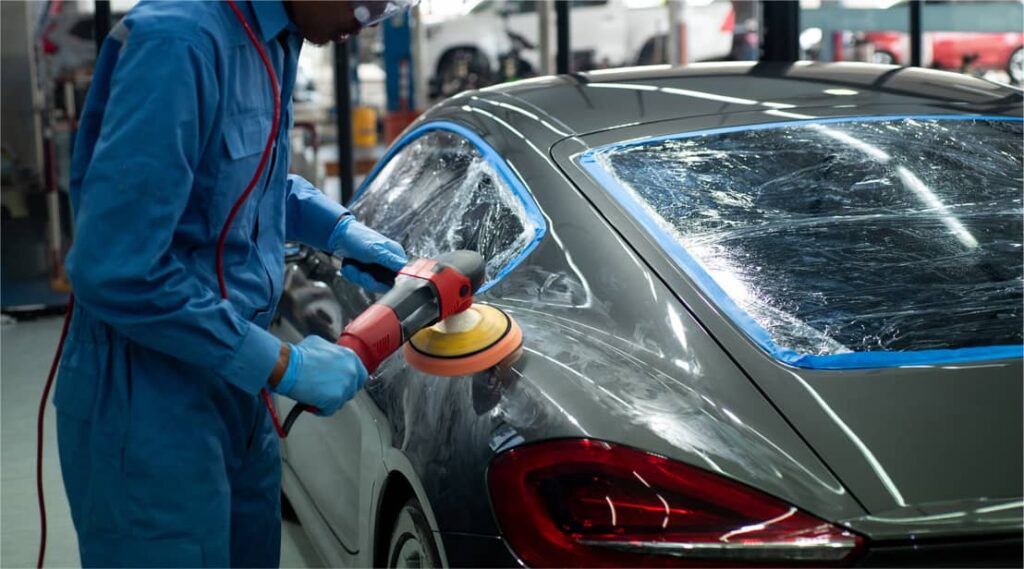 Auto Repair Shop Operating Costs
In addition to the one-off startup costs, you must also consider the total recurring cost of running an auto repair business. The expenses vary depending on the size of your auto repair as well as the services you offer. Here is a brief overview of the running costs to expect for a typical 5,000 sq. ft. auto repair shop with 4 mechanics (including owner/manager) and generating $100,000 in revenues per month:
| Operating Costs | Amount (per month) |
| --- | --- |
| Staff salaries | $20,000 – $25,000 |
| COGS | $50,000 – $55,000 |
| Rent | $8,000 |
| Marketing | $5,000 |
| Admin, bookkeeping & other | $1,000 – $3,000 |
| Total | $84,000 – $96,000 |
Auto repair staff costs
Payroll expenses are one of the most important operating costs for an auto repair shop. For example, the average salary of a mechanic in the US is $48,000. So assuming you have 3 full time employees, yourself as a manager, you should expect to spend around $20,000 to $25,000 per month in salaries (including taxes and benefits).
Cost of Goods Sold (COGS)
Cost of Goods Sold (COGS) are the variable expenses incurred to repair the cars such as the spare parts, tools, oil, paint and other such consumables.
Assuming an average gross profit margin of 28% for parts and 50-65% for labor, it's safe to assume your COGS will represent anywhere from 50% to 55% of your total sales.
Assuming you generate $100,000 in sales the first few months, you will need to spend anywhere from $50,000 to $60,000 in COGS.
Rental costs
Assuming the same 5,000 sq. ft. car body shop example, as well as a $15 per year per sq. ft., you should expect to spend around $6,250 in rent alone.
Adding another 25% for bills (electricity, water, gas), the total should be around $8,000 per month instead.
Auto repair marketing costs
Auto repair shops can use various advertising channels, including social media, and even traditional advertising methods. The amount you will spend in marketing will likely higher in the first few months as you will need to acquire new customers.
Later, you will benefit from organic growth such as word-of-mouth recommendations which will alleviate your marketing costs. Small Business Administration recommends spending between 7% to 8% of your gross revenue on marketing and advertising for small businesses in general.
Because auto repair shops aren't discretionary services but mandatory in many cases (e.g. regular checkups, etc.), customers may be more likely to acquire vs. other similar brick-and-mortar businesses.
That's why we only use 5% of sales as an assumption in our budget template example. Assuming the same $100,000 revenue per month, that's $5,000 you should spend in marketing (billboards, website, social media, etc.).